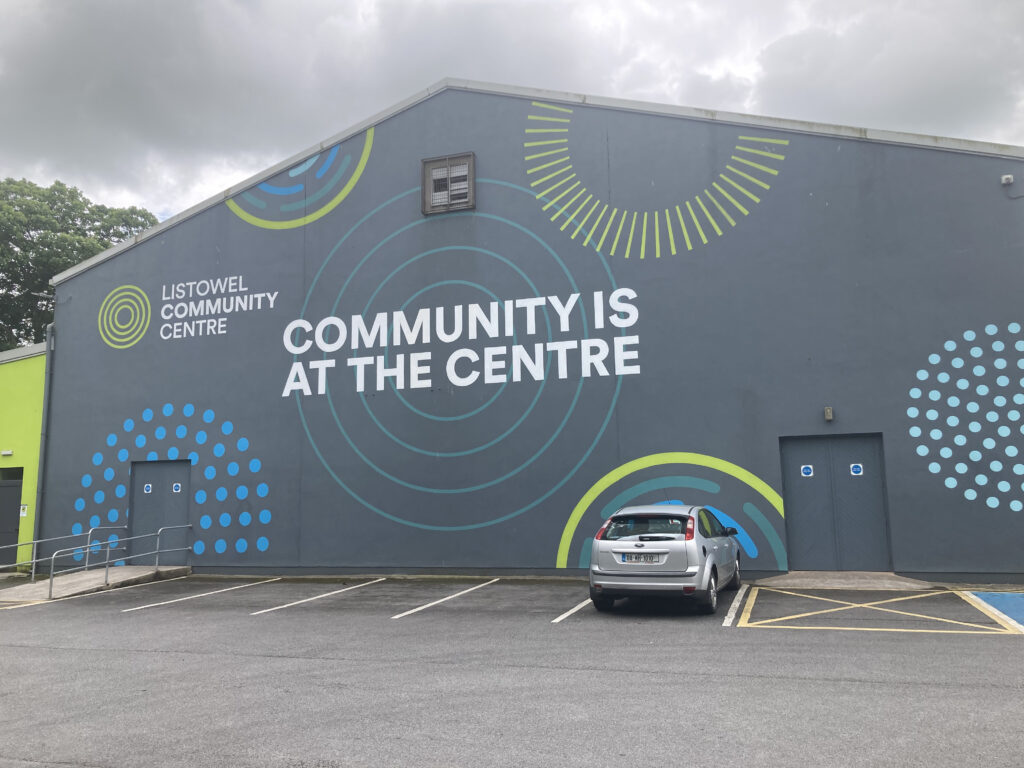 Listowel Community Centre in 2021
<<<<<<<<<<<<
In the Meadow
This photograph will bring back memories to many of you. The four men are almost certainly neighbours because haymaking required manpower and that's when comharing came into its own. You helped the neighbours in their meadow and they came and helped you in yours.
Fine weather was extremely important when you had "hay down". This is the time when the hay is mown and lying flat in the meadow. It is at its most vulnerable. Heavy rain at this juncture meant the hay was drenched and had to be tossed and turned to try to dry it. Wet hay would rot and sour and the cows would refuse to eat it.
Two days of sunny weather after the hay was mown was ideal as on the first day the hay could be turned and raked into rows and on the second day the wynds could be made. Once the hay was in wynds, the farmer could relax as even if it rained then it would run off the cock of hay without damaging it.
<<<<<<<<<
Reunited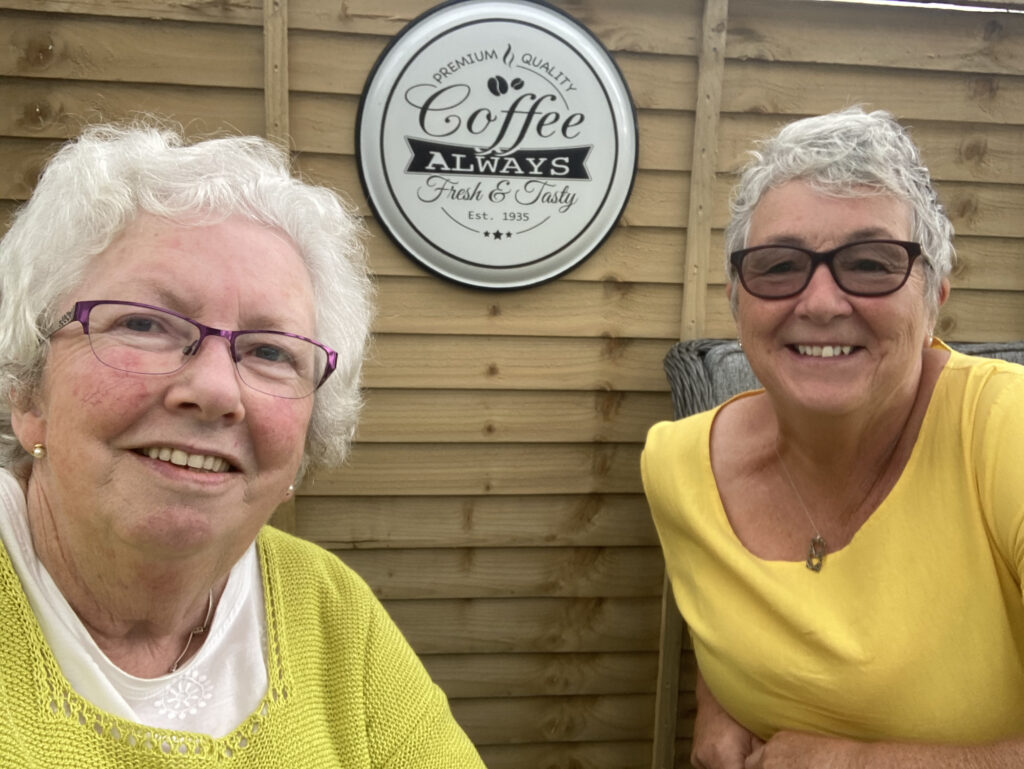 I hadn't seen my friend, Liz Dunn since the first lockdown. Ansence makes the heart grow fonder but I'm glad to be reunited.
<<<<<<<<<<<<<<
Nature Takes its Course in 2021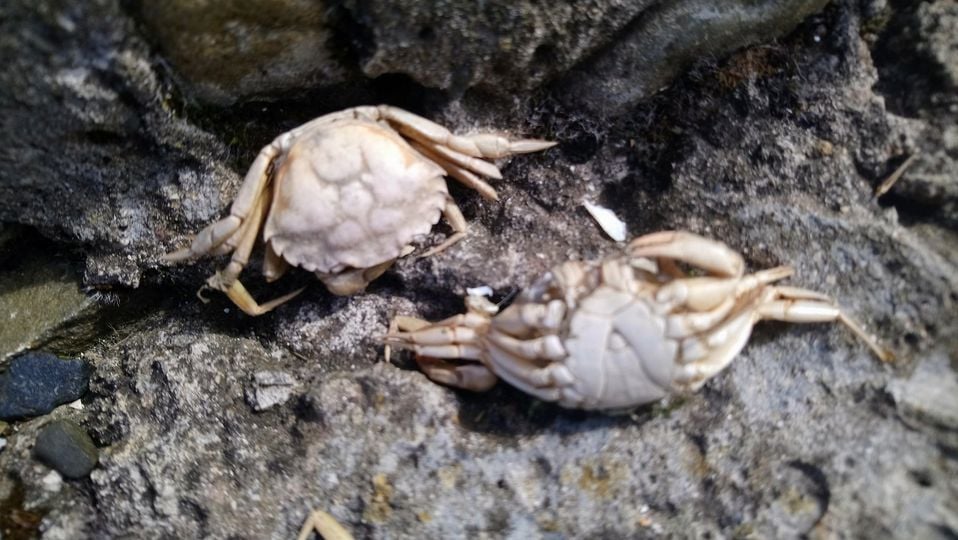 Crabs (at Carrigafoyle)
By John McGrath
By Carrigafoyle I found them on the shore,
catastrophe of crabs at Shannonside,
a hundred thousand corpses, maybe more,
abandoned high and dry by ebbing tide.
So small and white like pebbles by the sea,
I wondered what disaster had ensued,
what plague or poison shaped this tragedy
that wrought misfortune of such magnitude.
No massacre, I learned, but nature's ways.
Somewhere beneath the wild Atlantic swells
these tiny creatures shed their carapace,
together they cast off their outgrown shells
and then, on cue, the mating games begin,
those age-old ecstasies of skin on skin.
>>>>>>>>>>>>>
Listowel has been chosen as one of Ireland's Poetry towns.
Here is what it says on the website;
"The people and communities of each Poetry Town will celebrate poetry in their everyday lives and surroundings, create communal experiences, and celebrate the pride, strength and diversity of each town. Watch this space for more, including the announcement of each town's Poet Laureate in mid-August, and upcoming details on events. Poetry Town is an initiative of Poetry Ireland in partnership with Local Authority Arts Offices and is made possible with funding from the Arts Council of Ireland's Open Call funding, and is also supported by the Arts Council of Northern Ireland."
I'll keep you posted.