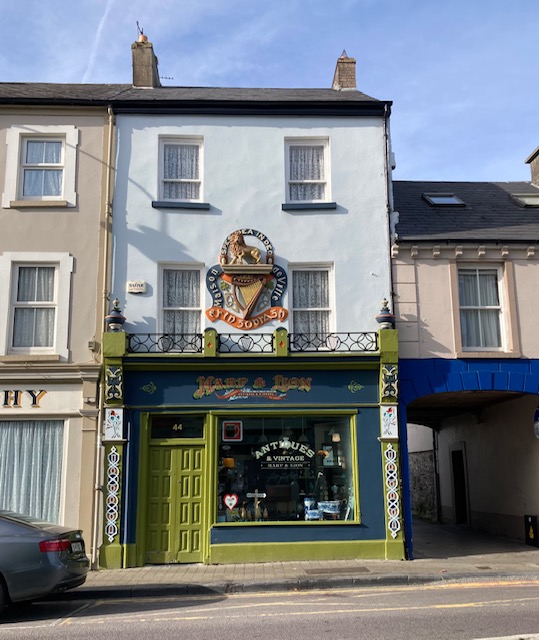 Harp and Lion Antiques, Church Street
<<<<<<<<<<<<<<
In Listowel Garden Centre Christmas Shop
If you haven't been there yet, do drop into the Christmas shop and be a child for a while.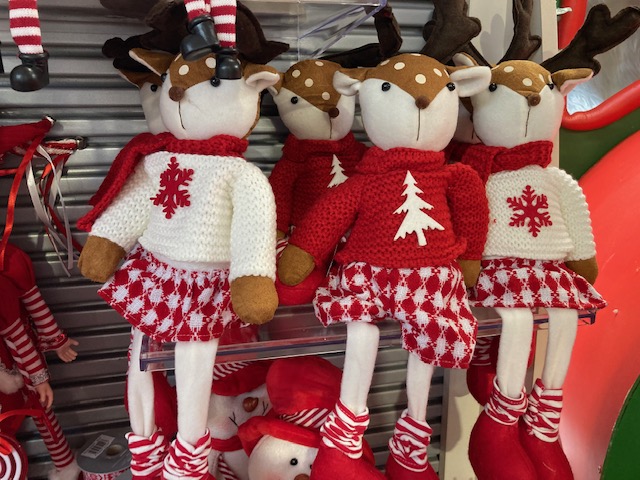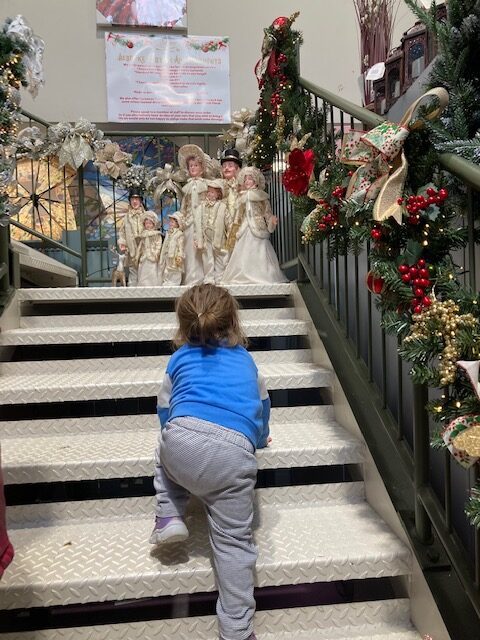 Stairs are no obstacle to this explorer.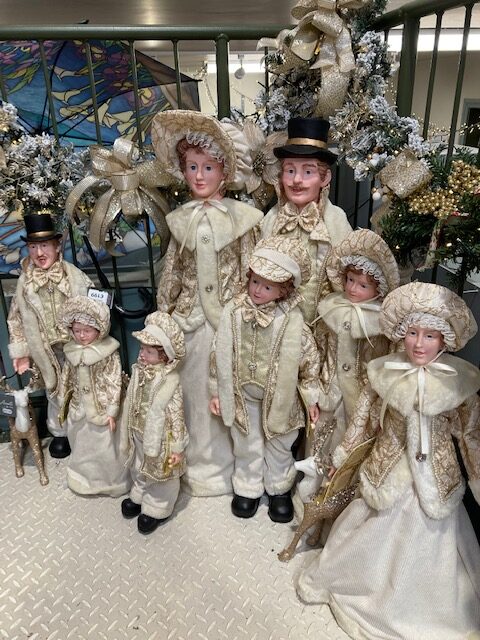 Aren't these Victorian carol singers only gorgeous?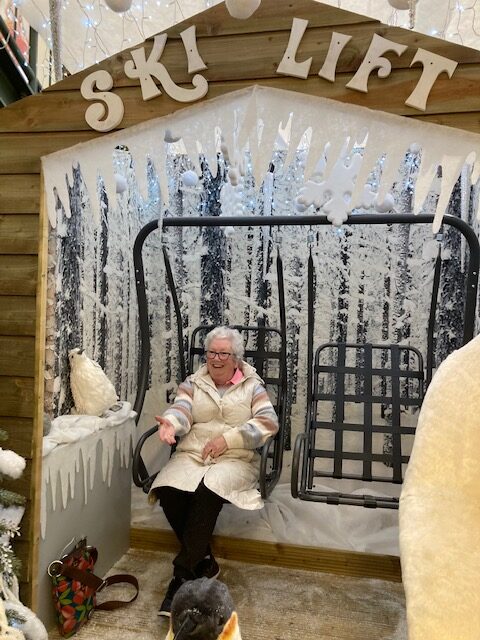 My first time in a ski lift.
<<<<<<<<
In Kanturk Library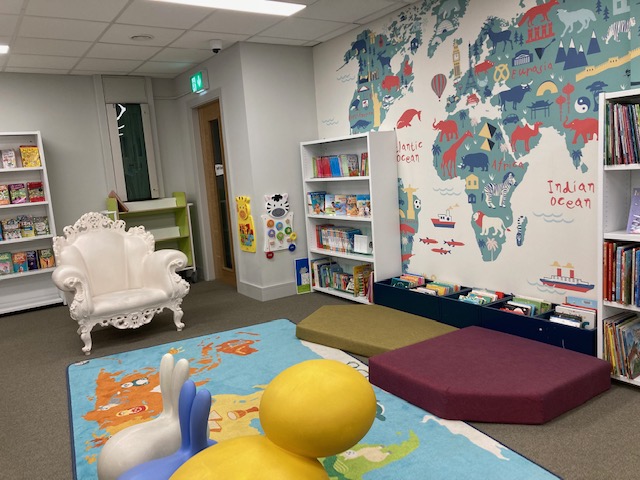 I made my first visit to the beautiful new library in my hometown. This is the children's corner.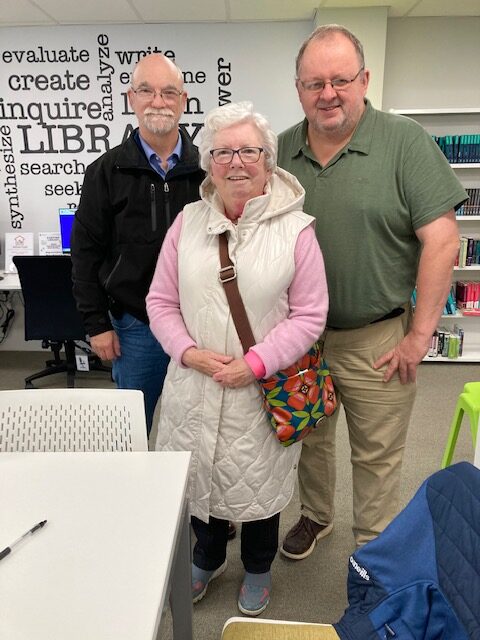 There I ran into my cousin, Donal Desmond. Donal is profoundly deaf. He was joined in the library by Eric Johnson, a fairly recent resident of Kanturk. Eric was a teacher of the deaf in Canada for 27 years. Eric signed for Donal so we didn't have to do all the usual writing to communicate.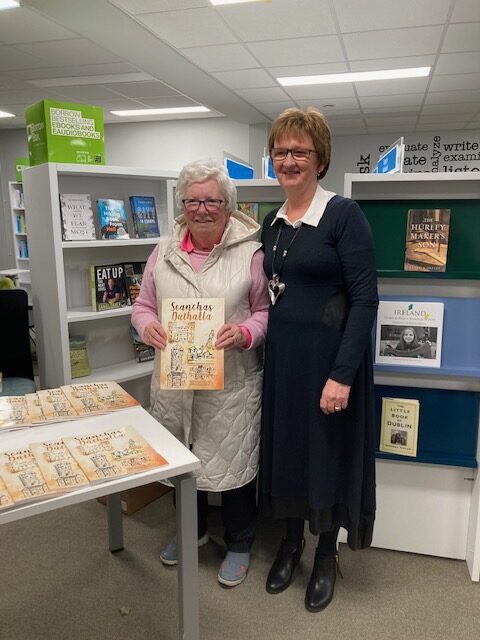 I was back in the library later that day for the launch of Seanchas Duhalla. Here I am with Noreen O'Sullivan of the Duhallow Heritage Society.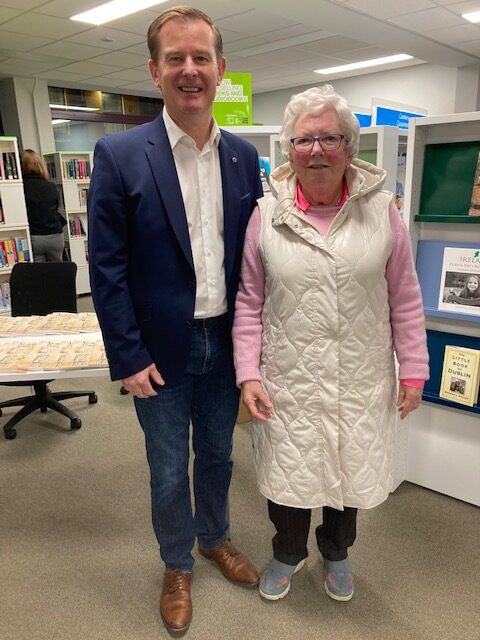 Denis Twohig is the chairman.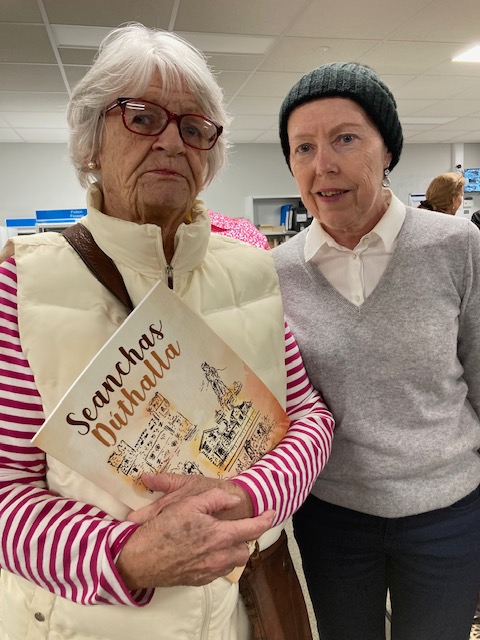 I met my old friend, Mary Lynch, chatting to Noreen Meaney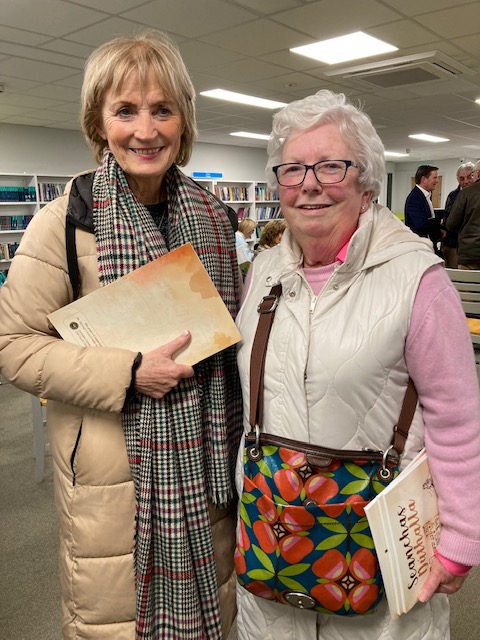 I met Mary Corbett for the first time in years.
Catching up was great.
The magazine committee have published the story of my Uncle Bernie and the combine harvester which you read first here on Listowel Connection.
There are lots of great stories in the book. i can't wait to read them.
<<<<<<
A gem from Facebook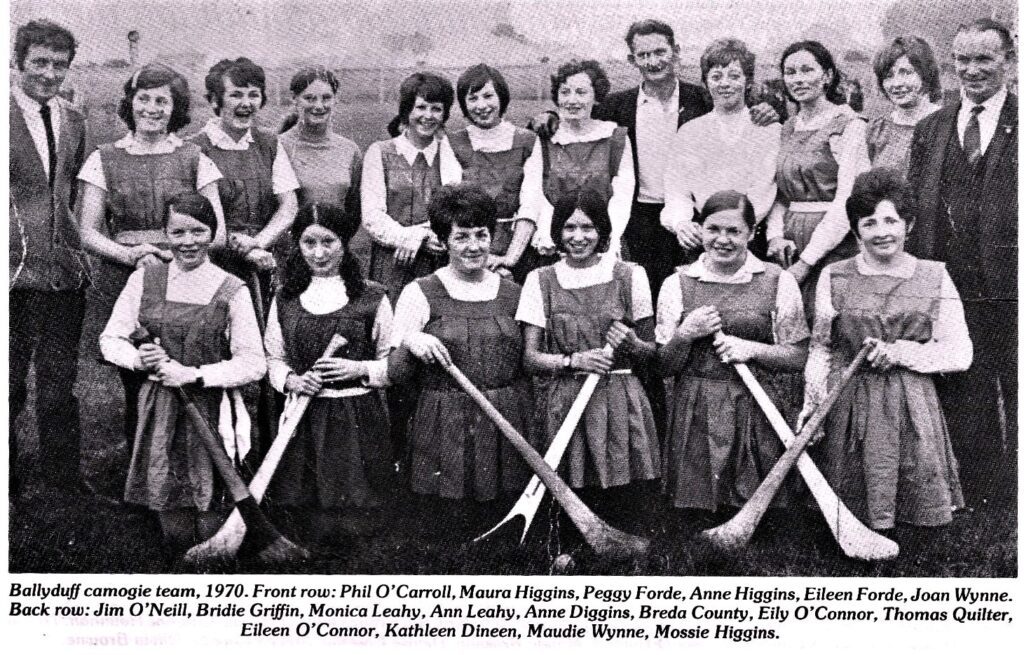 <<<<<<<<
Listowel Food Fair Food Trail 2023
Stop number 2 on our trail was in John.R.'s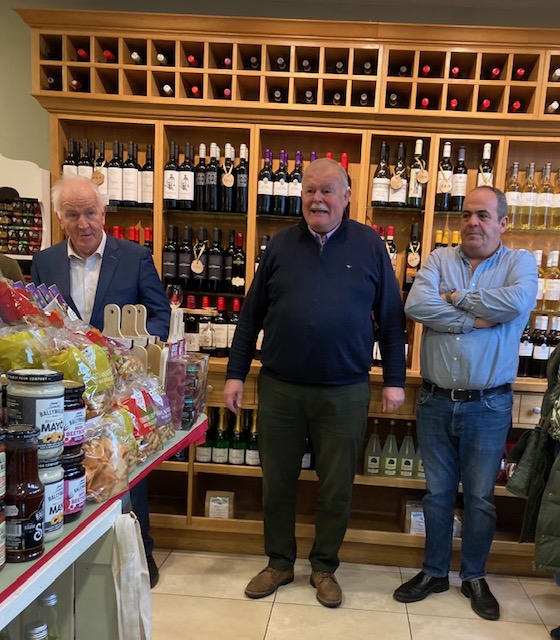 Jimmy, Pierce and the wine expert.
They certainly believe here that we eat with our eyes. Feast your peepers on this spread.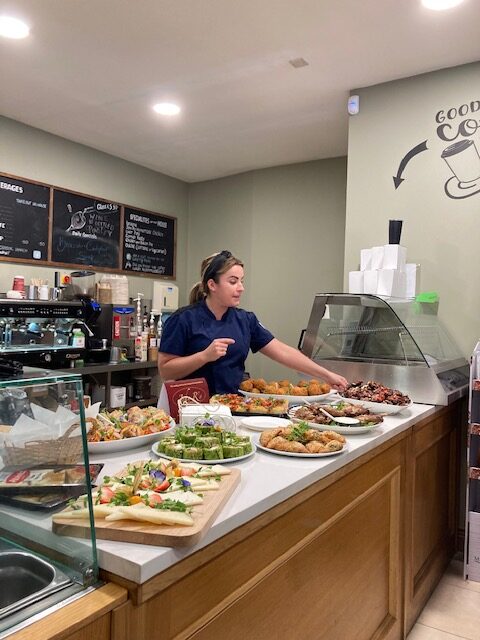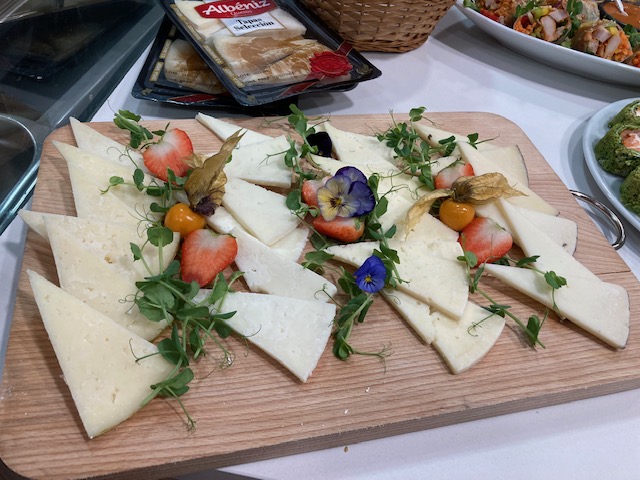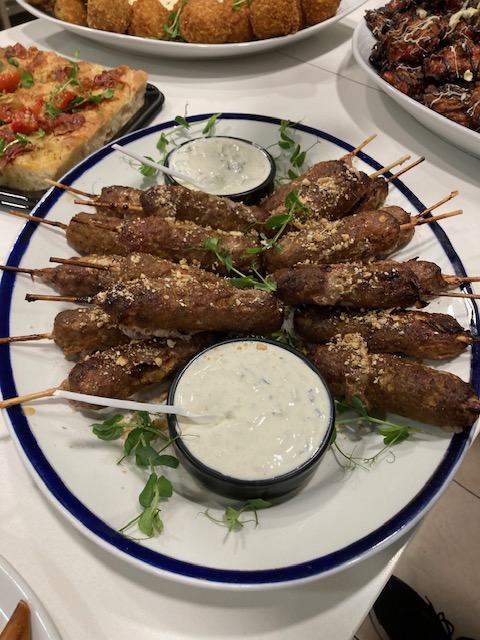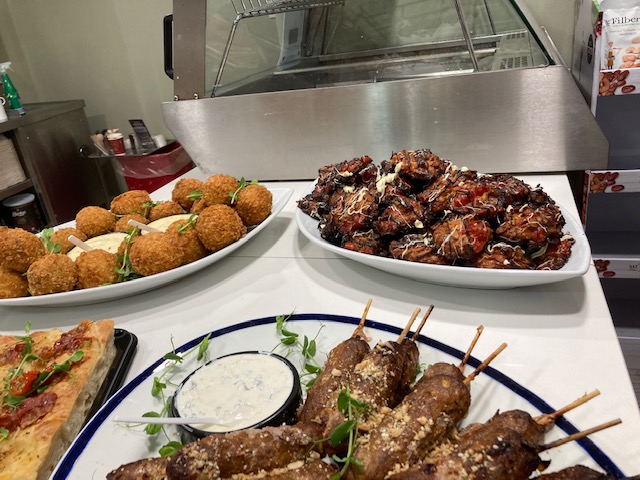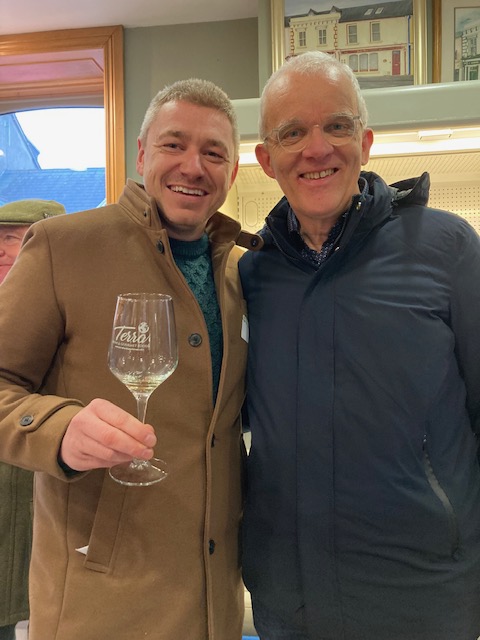 John Relihan with John Mangan of the organising committee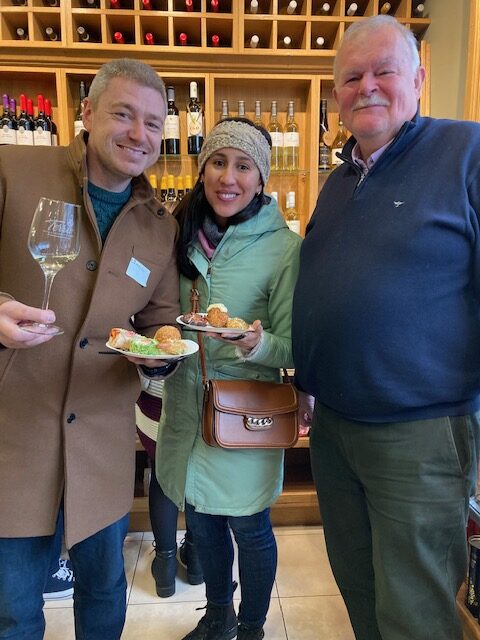 John and Thalita with our host, Pierce Walsh.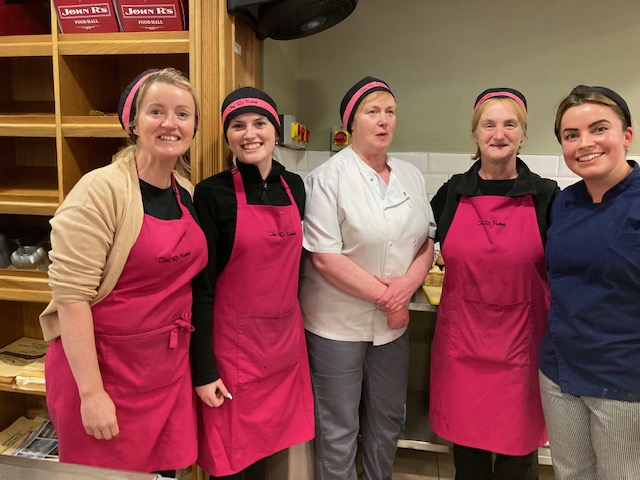 The people who brought us this wonderful feast….John R's lovely workers.
Having gorged ourselves here we moved on to Daisy Boo.
<<<<<<<<
A Fact
Every known dog, except the chow, has a pink tongue. The chow's tongue is black.
<<<<<<<<<