Just like The Good Old Days
John Kelliher has this and more great photos of the homecoming on his page here;
It was a joyous return to The Kingdom for the 2 teams. In Killarney, the hugely talented Tomás ÓSé and Donnchadh Walsh show that they are not just footballers. Enjoy this!
https://www.youtube.com/watch?v=BeiL0GjppSA
<<<<<<<<<
Walking to the Races 2014
These men were selling Kerry favours to those going to the match or even to some who intended watching it on TV.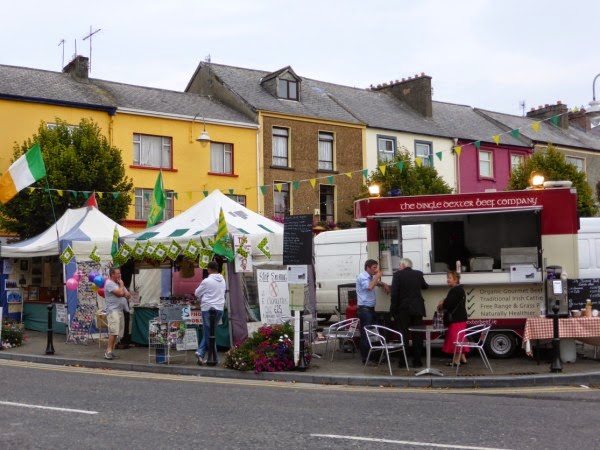 Across the Square you could buy fast food, a flag or a republican poster.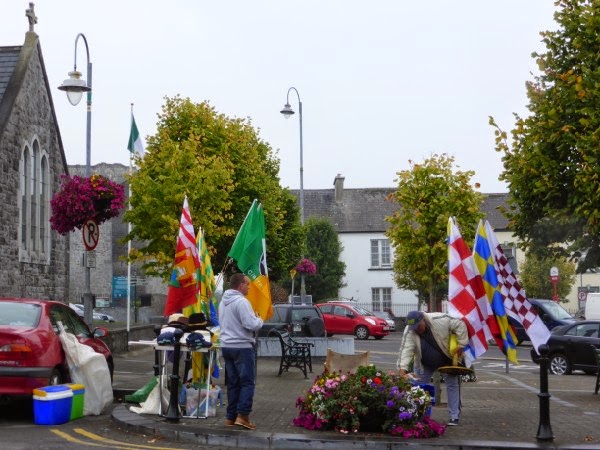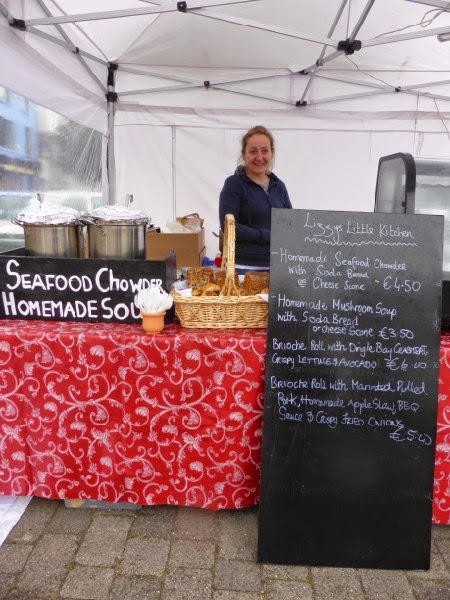 I encountered a past pupil of mine doing a steady trade in gourmet take away food. Her business is called Lizzie's Little Kitchen and you can sample her wares at the Friday Listowel market. A touch of London catering in our home town!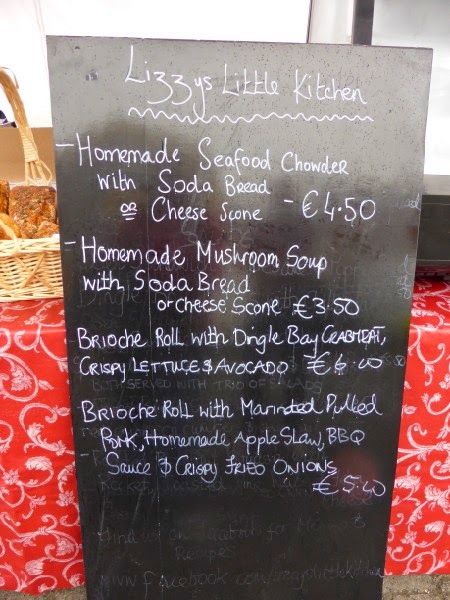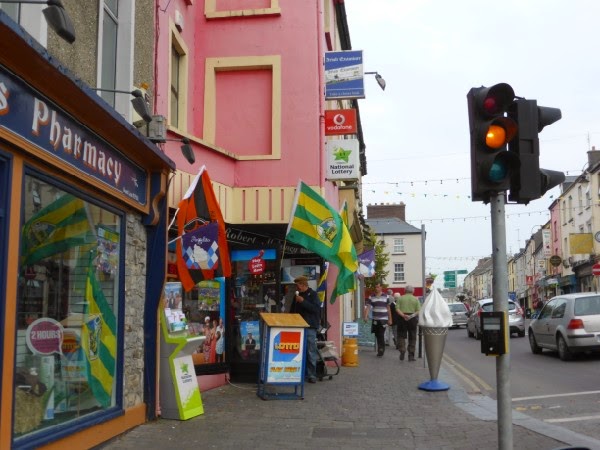 Given the fine weather, Moloney's was doing a steady trade in ice cream. Lotto and newspapers were popular buys as well.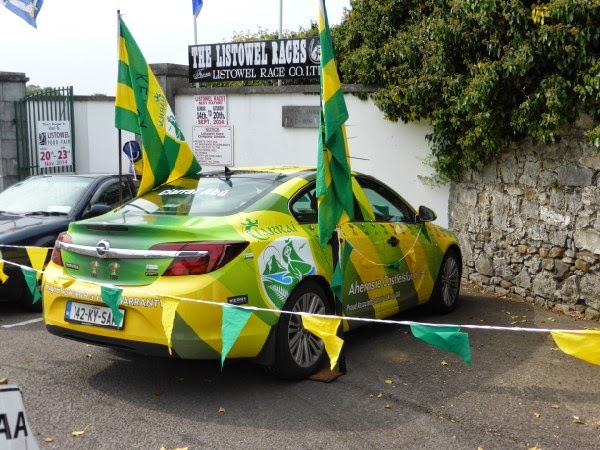 At the entrance to the racecourse, this car was advertising a raffle for a car.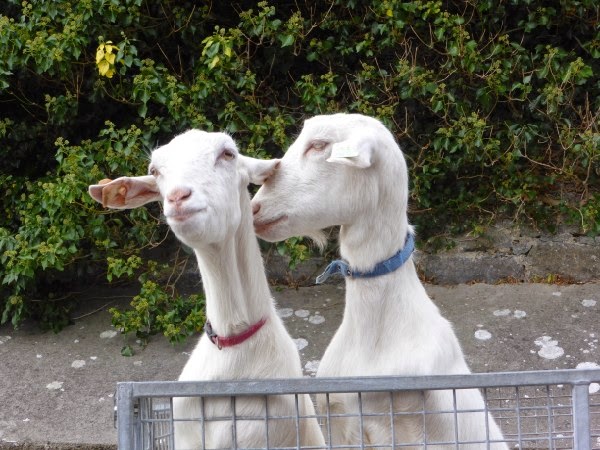 These boys were loving the attention. Their job was to attract attention to a raffle for Bothar. I decided to buy a ticket when my initial fears were allayed. I thought the two billygoats were the prize!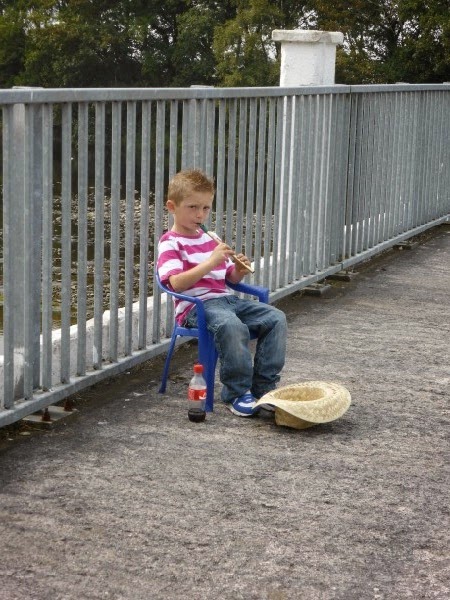 This young musician was trying to make a bob or two to spend on the amusements.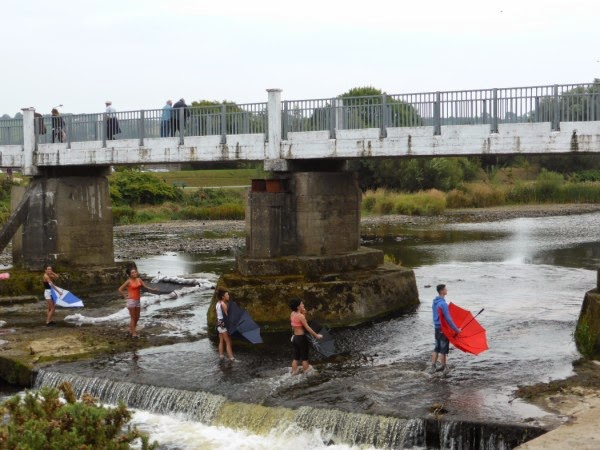 Throw me down something. The level of water in the Feale was low this year so standing below the bridge did not seem too much of a hardship.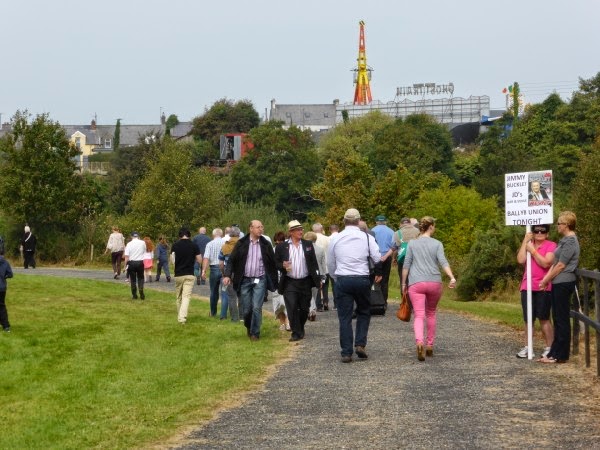 These punters are heading towards the track along the path by the river.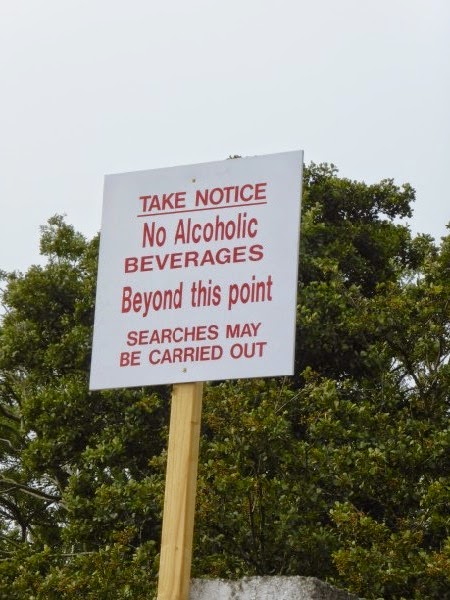 This year there was a big drive to stamp out underage drinking.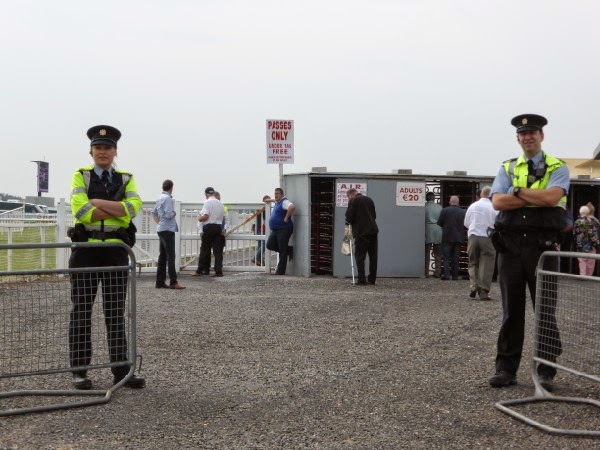 Gardaí on duty at the entrance.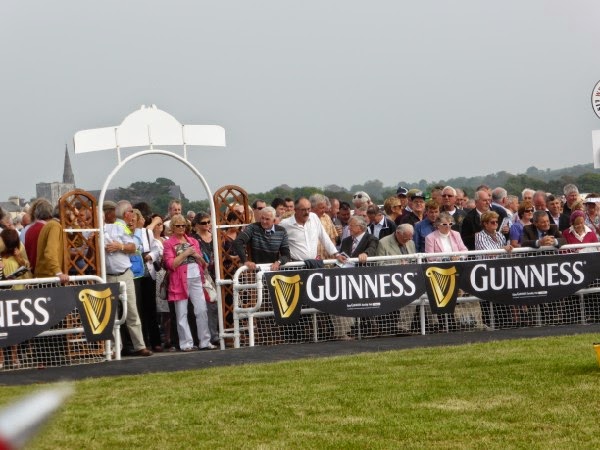 I like to take up a position beside the parade ring. It's where all of the action is before and immediately after each race. This year the horses walked on lovely dry cow matting so comfort for horse and groom is greatly improved.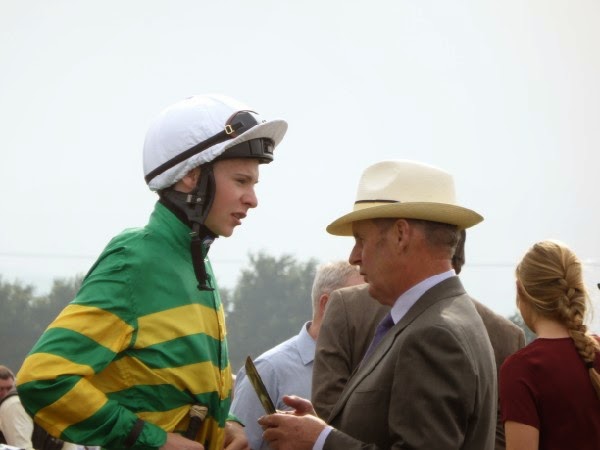 Neighbours on my position at ringside told me that this is Joseph O'Brien "receiving instructions" before the race. He is in the colours of J.P. MacManus.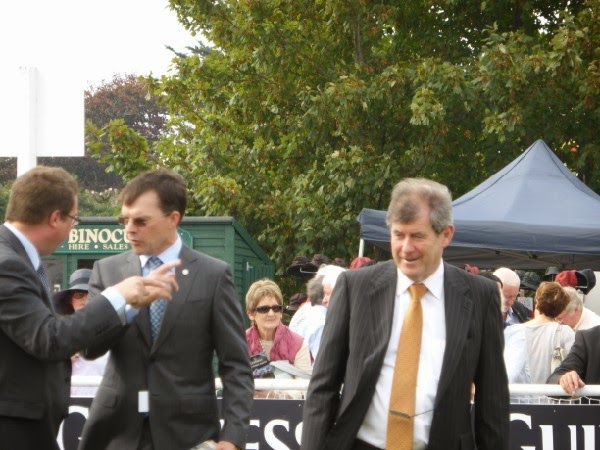 Aidan O'Brien and J.P. MacManus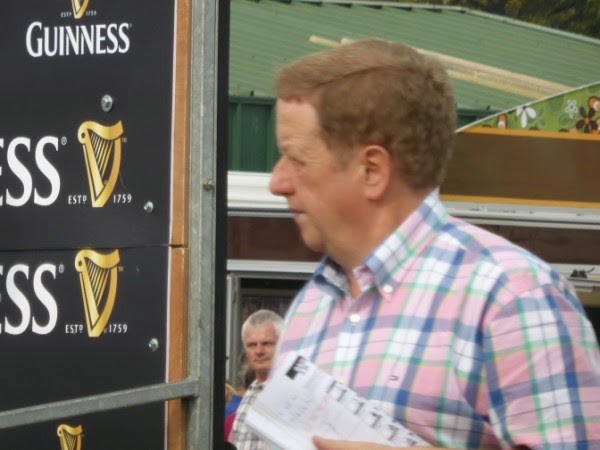 This is Tony OHehir, a print sports journalist and son of the famous broadcaster, Micheál O'Hehir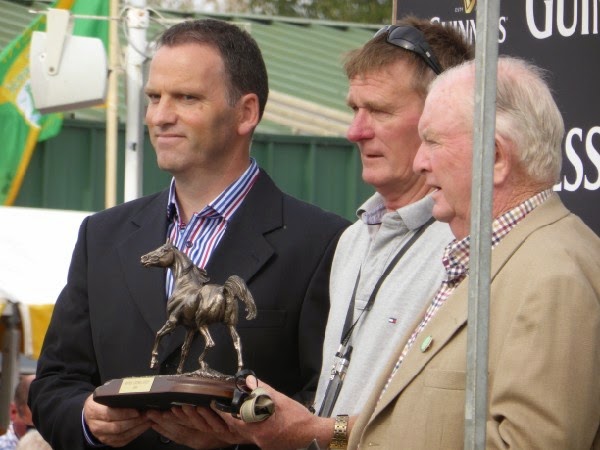 If your horse wins, you get this lovely trophy and you get to stand on the podium and have Pat Healy take your photograph. I have decided if I win the Lotto I'm going to buy a racehorse and live this dream.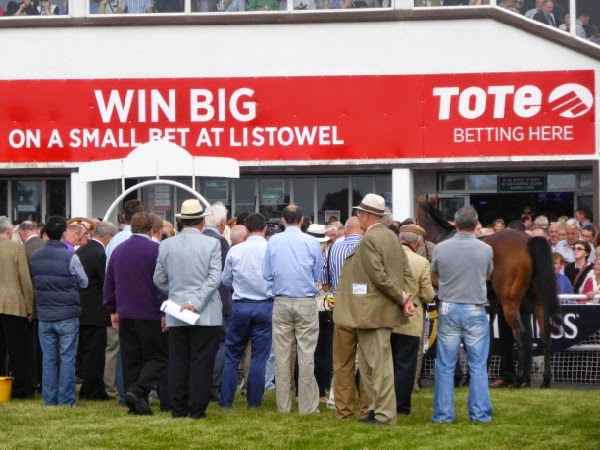 This is the scrum of journalists around Katie Walsh after she won the Kerry National on Wednesday.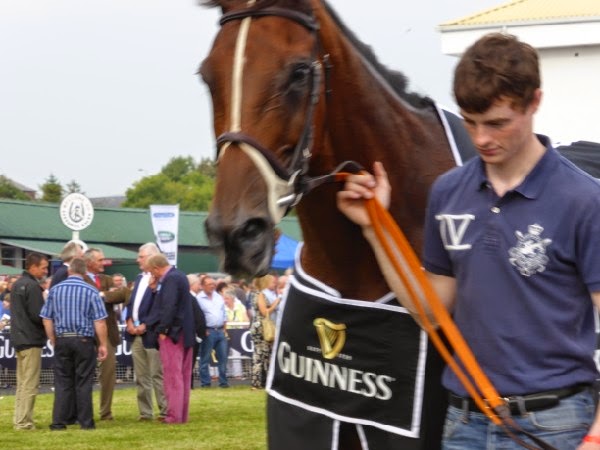 This is the horse she rode to victory. Your Business is being led back to the stables for his reward.
<<<<<<
Some people I met at the races on Ladies Day
The following photos are all of North Kerry people enjoying themselves on the island on Friday.