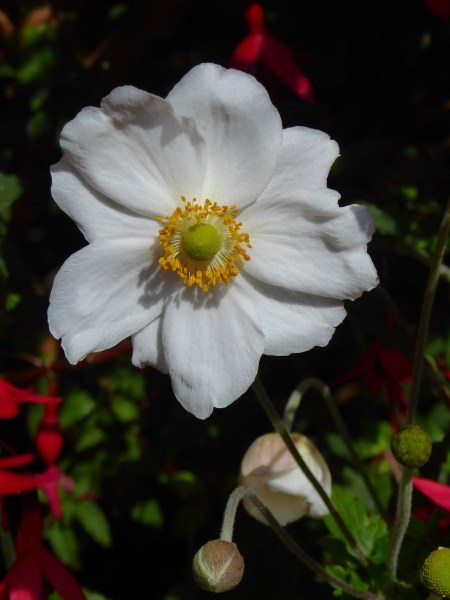 <<<<<<<
Honan Chapel, UCC
On my recent walking tour of UCC I visited the Honan Chapel and I learned about a Listowel connection.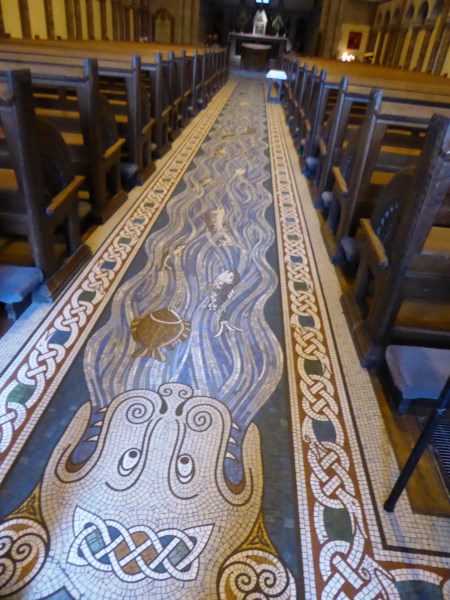 The magnificent mosaic of the River Lee teeming with fish was executed by the mosaic artists of the firm of Oppenheimer, the same company which did the mosaics in our own St. Mary's.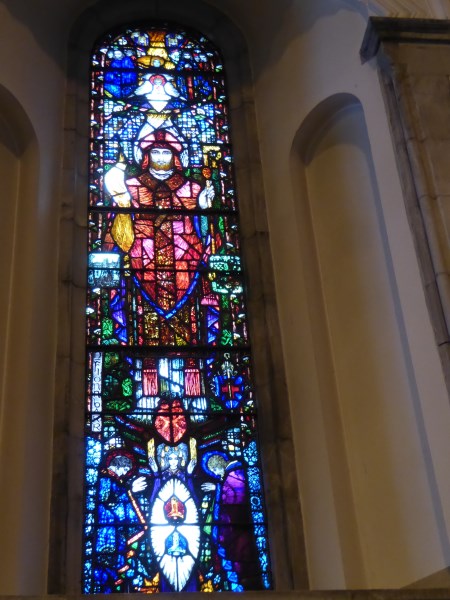 The much admired stained glass windows are the work of two artists, the great Harry Clarke and the lesser known Sarah Purser. Harry Clarke's work totally overshadows Sarah Purser's windows. The Clarke windows, while magnificent in themselves, are dark and leave in very little light. They are characterised by their deep deep blue glass. Purser's are refreshingly lighter and in my humble opinion function better as windows as in they allow light into the building.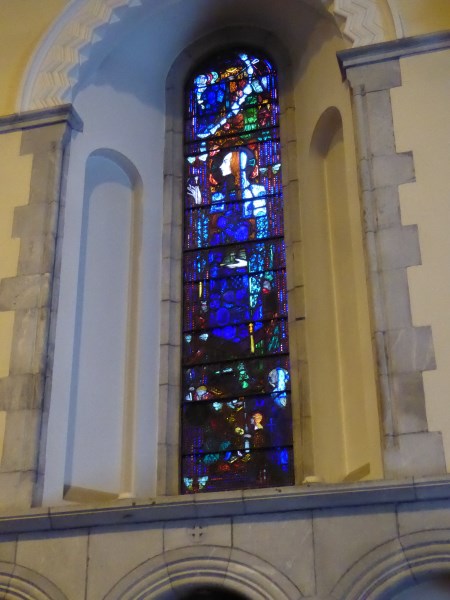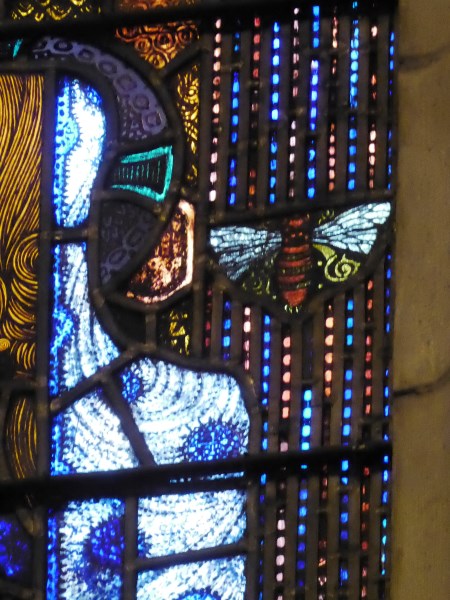 St. Gobnait is the patron of the nearby village of Ballyvourney. She is depicted in her window surrounded by bees.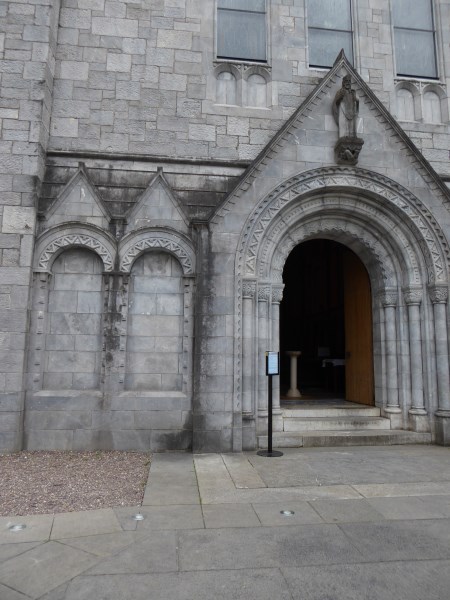 Sadly, beside the door there are two blocked out windows, victims of the penal window tax.
<<<<<<<<
Upper Church Street, Race Week 2018


<<<<<<<<


Ladies' Day Sept. 14 2018


Some of the ladies I spotted as i made my way around the course.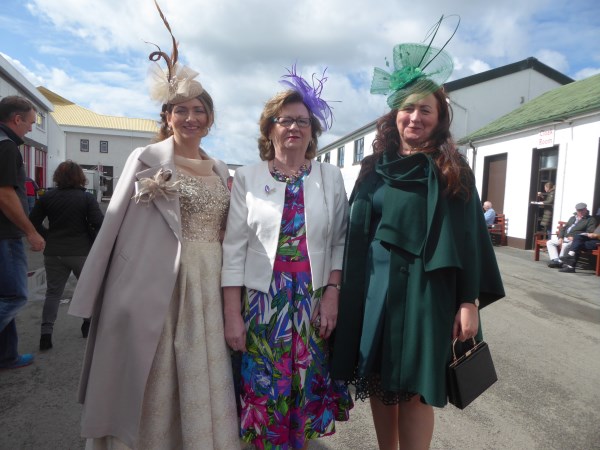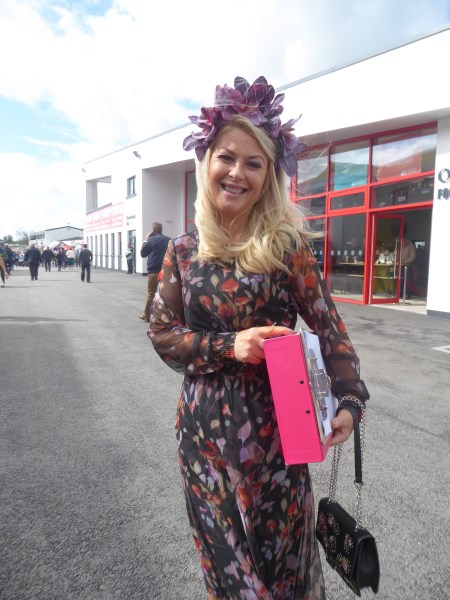 Not all fun and games. Helena Halpin was off to work when I ran into her.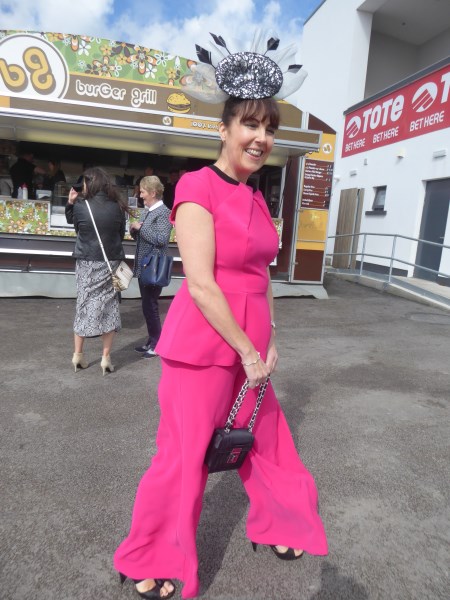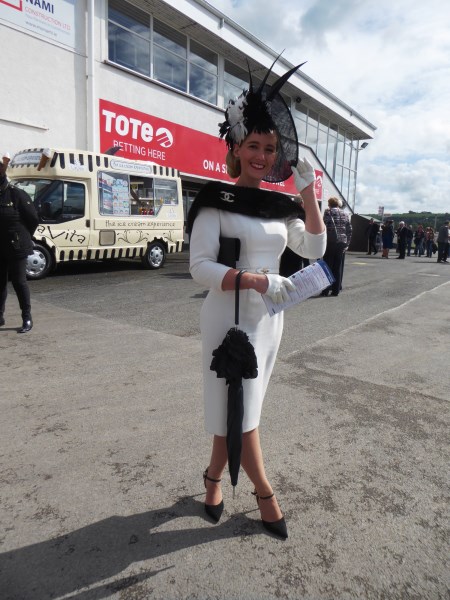 Niamh Kenny looked every inch a winner, but she didn't win.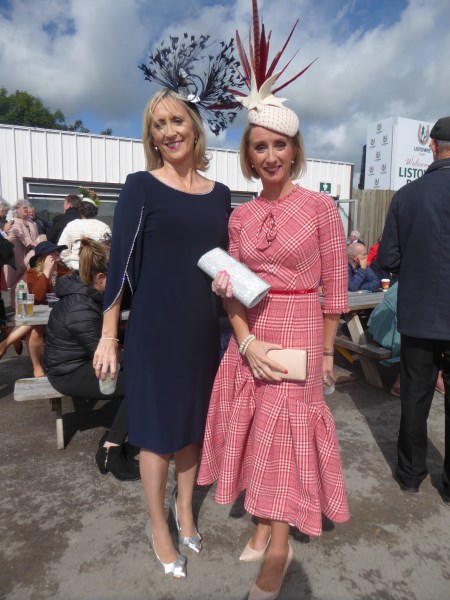 The lady on the right with her gorgeous Aoife Hannon headpiece was the first runner up.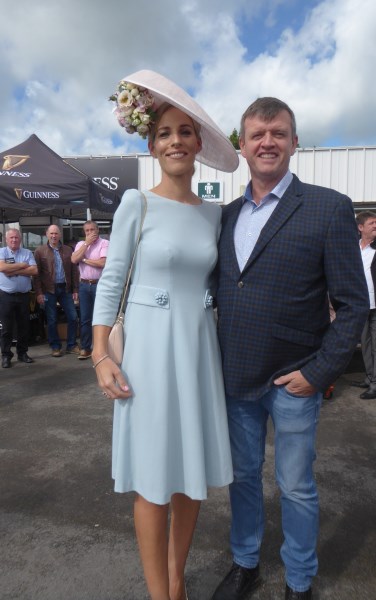 This lady was also a top 10 finalist. Isn't her hat fabulous?
<<<<<<<
Credit Where It's Due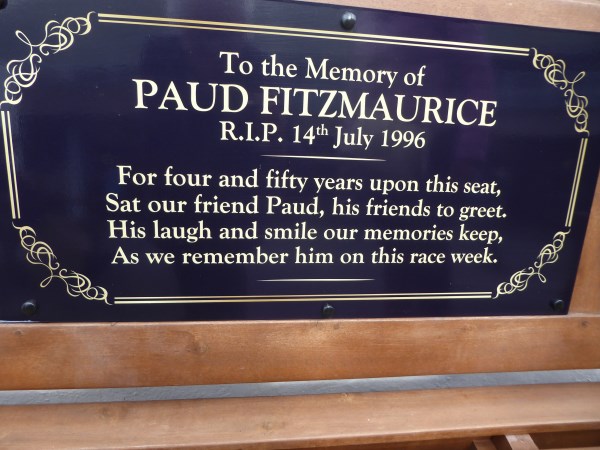 Yesterday I had some photographs of this seat with its verse to the memory of the late Paudie Fitzmaurice.
I have since learned that the verse was written by his good friend of many years, John (Junior) Griffin.
<<<<<<<


Possible Identification


The first black and white photo looks like it was taken at Buckleys. If my memory is correct the boy at the back is Buckley and the girl on the right was his sister. They had a bar, and I can remember that they sold ice cream. I would love to know if I am correct
Is Maria correct?