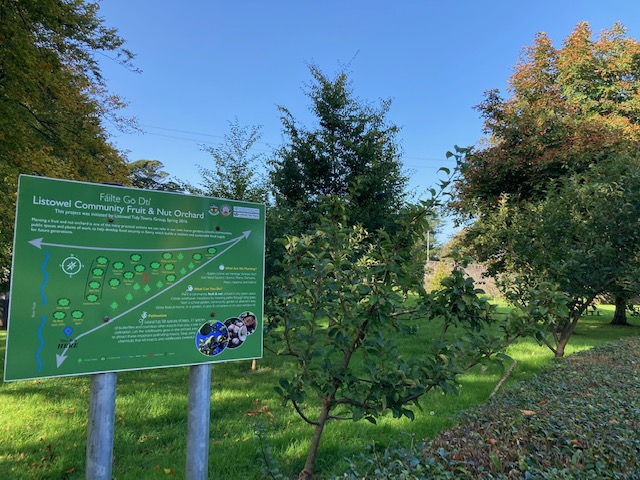 Listowel Community fruit and Nut garden
<<<<<<<<
Nothing to Crow About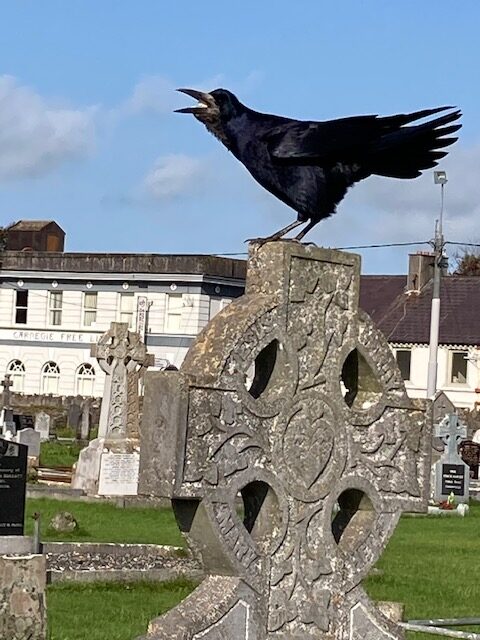 Crow on a headstone in St. Michael's cemetery
<<<<<<<<<<
More from Hospice Coffee Morning
These are just some more of the people who were at the hospice coffee morning on Oct 5 2023. Because I don't know all of the names I'm putting none of the names.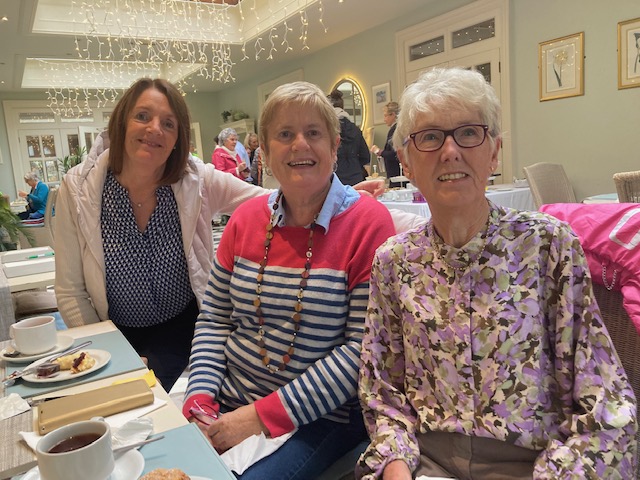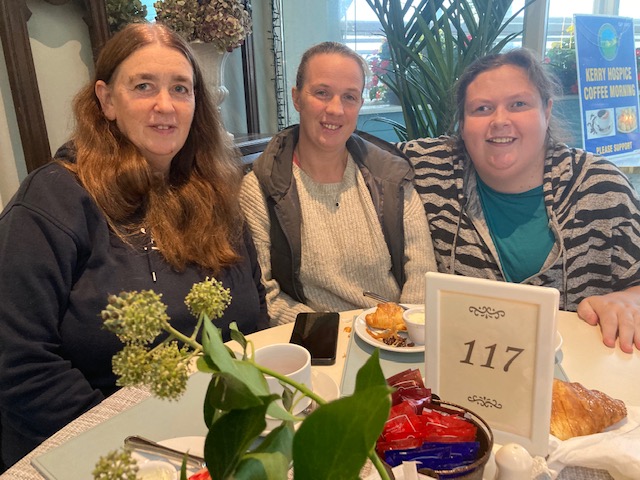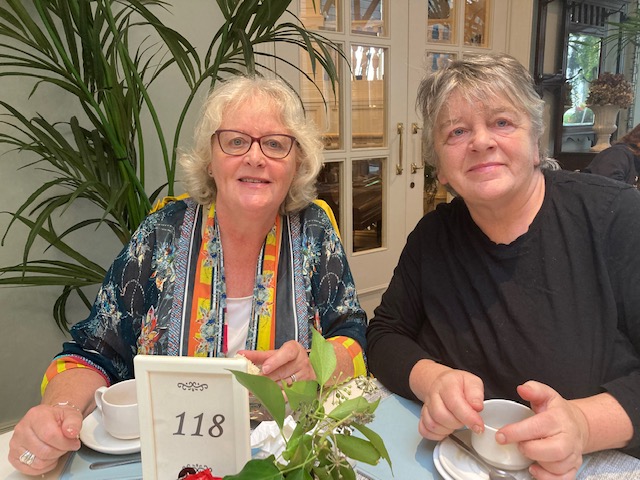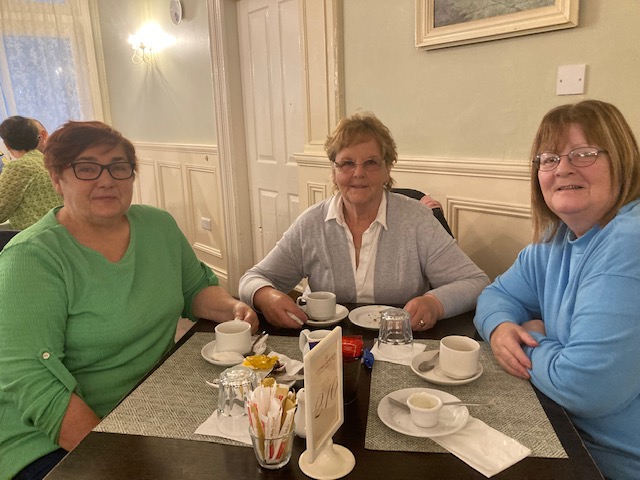 <<<<<<<<<
Another Coffee Morning
Presentation Secondary School staff
Photo: from Facebook
<<<<<<<<<
October Horse Fair
October 5 was also the day of the quarterly horsehair. There were dogs and goats, hens and ducks but few enough horses.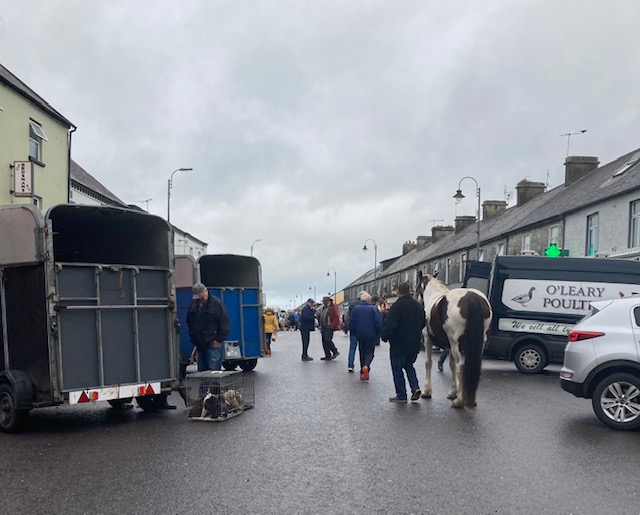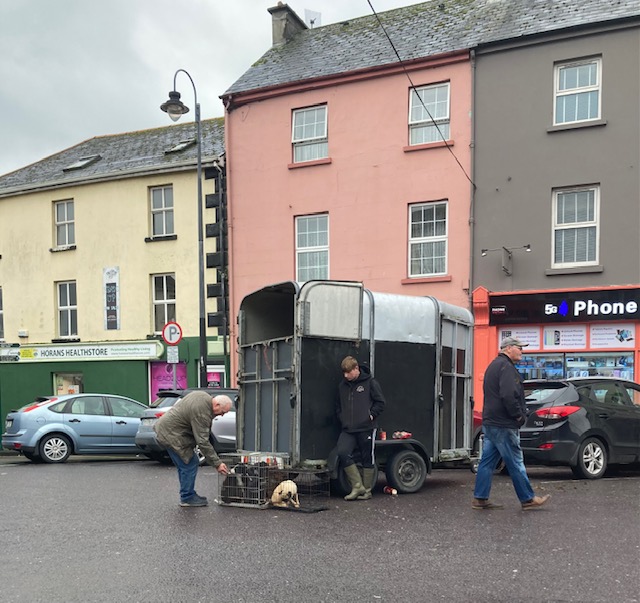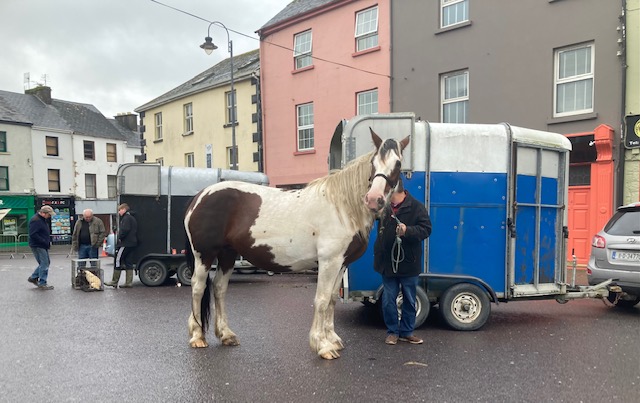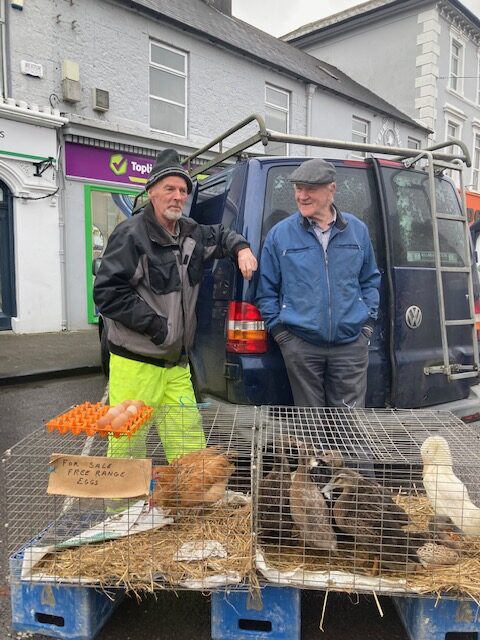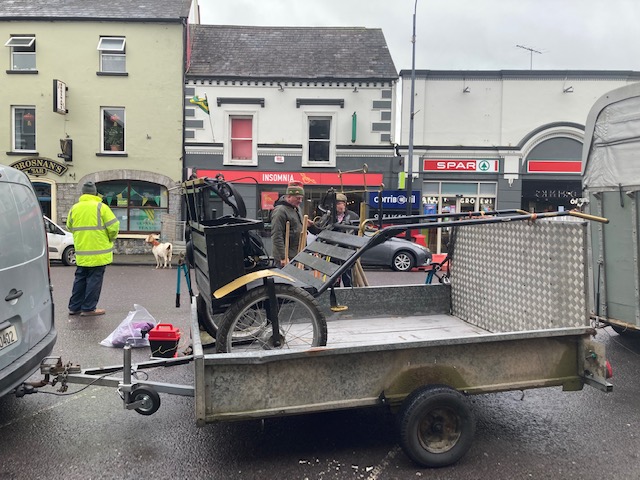 <<<<<<<<<
Athea Tidy Towns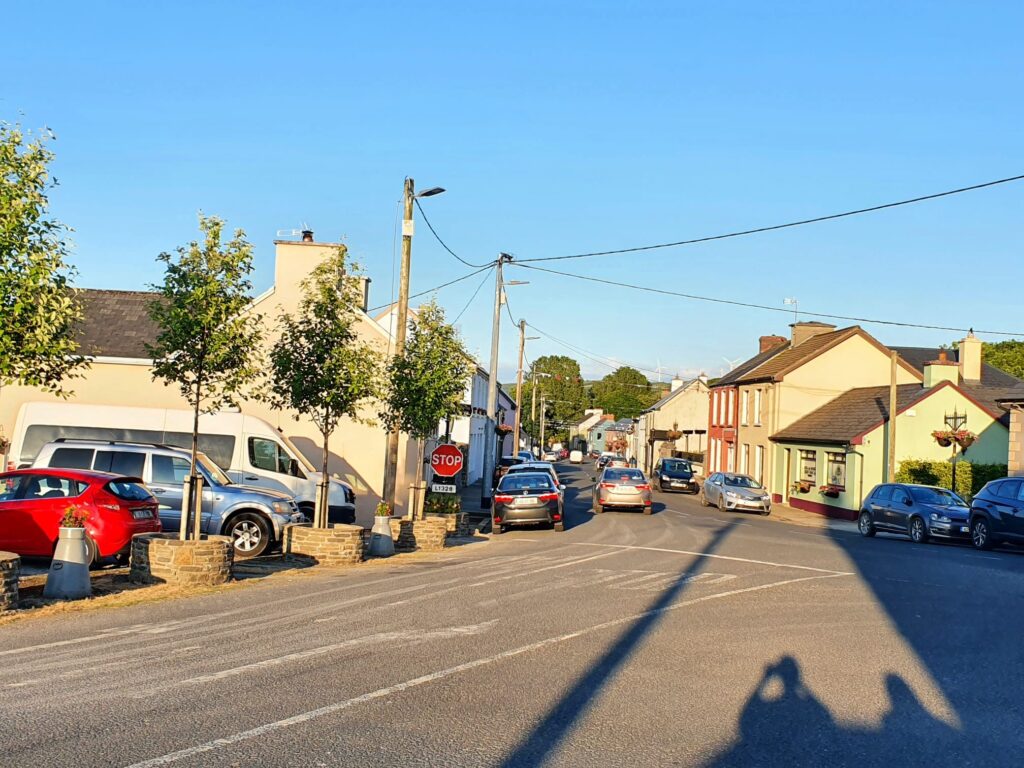 "Fresh from yesterday's Tidy Town's results, we have our first project for next year's competition complete! Many thanks to John Brosnan for sharing his talents and professionalism in building the perfect frame to house the below plaque which reads ; 'These trees planted on the 11th of April 2020 are dedicated to the Hurley family in honour of their commitment and service to Athea Creameries. Denis W. Hurley, founding member and Chairman for 45 years (1913 –1958). His son Willie, 47 years' service at both Cratloe & Athea Creameries (1932 – 1979). His wife, Nan (née Stack), Butter-maker from (1939 –1953). Many thanks to the Hurley Family for sponsoring these trees." Athea TT on Facebook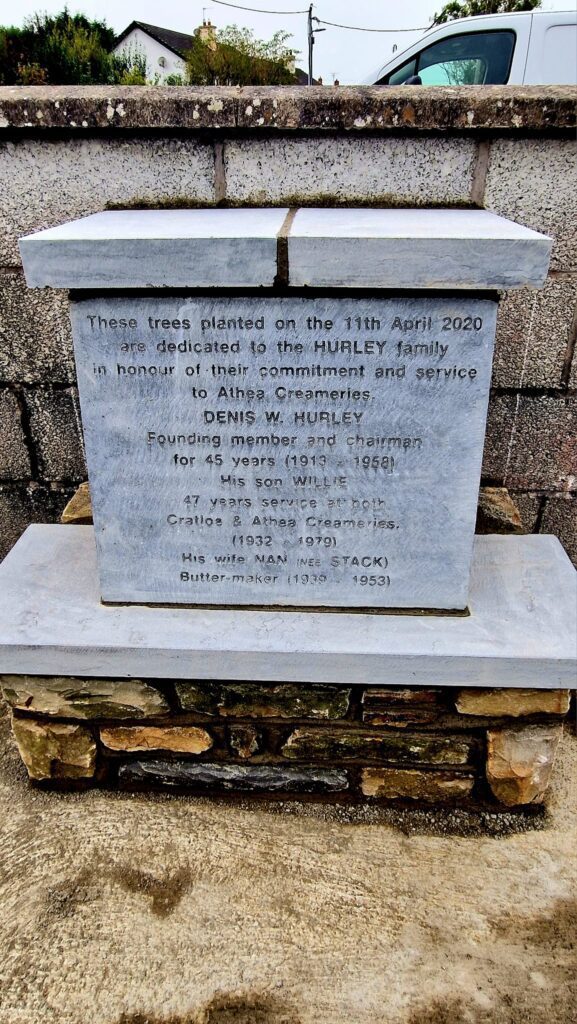 <<<<<<<<<
A Fact
Ever heard of a pleonasm?
It's the use of more words than are necessary to convey meaning.
Examples;
Kick it with your foot.
I saw it with my own eyes.
The two twins were on the team.
<<<<<<<<<<<<