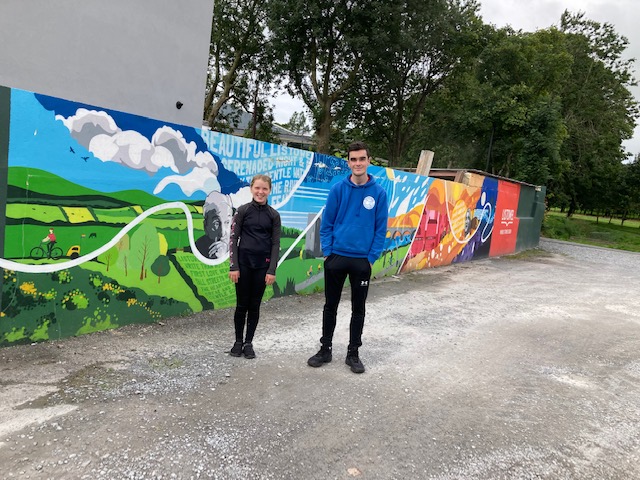 Greenway mural at old Neodata site in August 2023
<<<<<<<<<
I think you can go now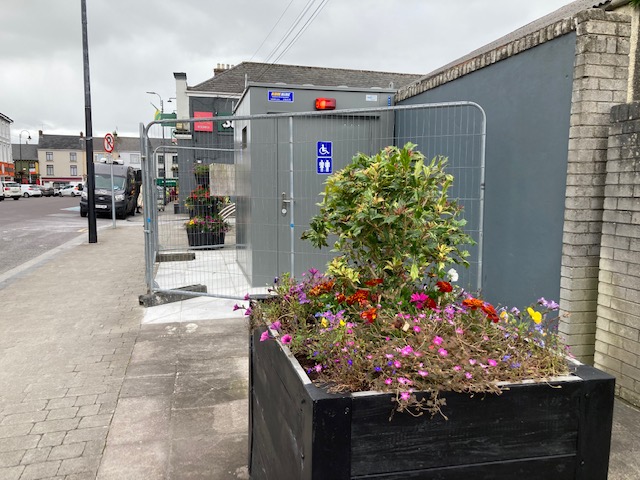 It looks like Listowel's public toilet has finally got the green (or is it red?) light
<<<<<<<<
The Crotta O'Neill's Fairytale
They say GAA is family and nowhere is this more true that in a small rural village like Kilflynn. I watched the game on TG4 by chance and I have been fascinated by the story ever since.
This essay by Noel McGrath from Facebook describes it well.
Glory Glory Crotta
Sometimes words failed to describe a feeling, and in this case words will fail.
What this means to Crotta people and the community cannot be put in to words.
Crotta have had 54 years of pain walking out of Austin Stacks in preliminary stages, quarter, semi and finals where each year leaves a scar on the heart. Some of us have lived through all of these, while others have lived through some due to age or have moved on to the next world.
As the great Mick O'Connell said, we play sport for fun and take a break from life for a while.
We all have a competitive side though and the will for your club to win is always there. Unless you're from Crotta you won't understand the hurt and pain each year has been, where you see your club and the players not getting over the line. Some of these players may have been you, your brother, son, nephew, grandson, neighbour and your heart goes out to them.
Breakthrough moments are often the result of many previous actions, which build up the potential required to unleash a major change.
With this current team, I have witnessed the huge amount of work and commitment put in by the players themselves and mentors along the journey from u6 Coiste na nOg up to senior.
A lot of mentors these players have gone through will be here today, and should give themselves a pat on the back, without your commitment this day would not exist.
The veterans on the team, the likes of Shane and Sean have shown how leadership is done. Shane, top scorer in the championship and a work rate like it was his first year at championship, Sean seamlessly transitioning from a back to a forward with sensational breaking the line plays.
The younger members of the team know what winning is from minor and u21 and have brought this mindset into the team. As an older person looking at them their mindset and drive for success is admirable, they carry no weight of the past, there is only one way forward.
Going through each player would be too much here, but a special mention on our captain Bill Keane as he is the captain. A captain should be among other things a model of excellence to his teammates. I have watched Bill playing for both Crotta and Senans and what a model, sheer hard work and 100% commitment always and no airs and graces. Delighted for him and his family.
We all have heroes or people we look up to, whether it's Muhammad Ali, Katie Taylor, Cian Lynch and so on.
But sometimes these heroes are right beside you, and I am happy to say as a person older than all the players, they are our heroes and people to look up to and admire.
We have waited a long, long time for this day, and we should have in our thoughts those no longer with us, and we wish could be here to witness this historical moment in our club as the "new kids are in town" have arrived.
So with that, I would like to thank this team for giving us a memorable year, sometimes driving our hearts into overdrive but most importantly making our dreams come true.
The scars in the heart have healed instantaneously like magic.
2023 is the new 1968.
Let the celebrations begin.
Crotta abu
Photos from Facebook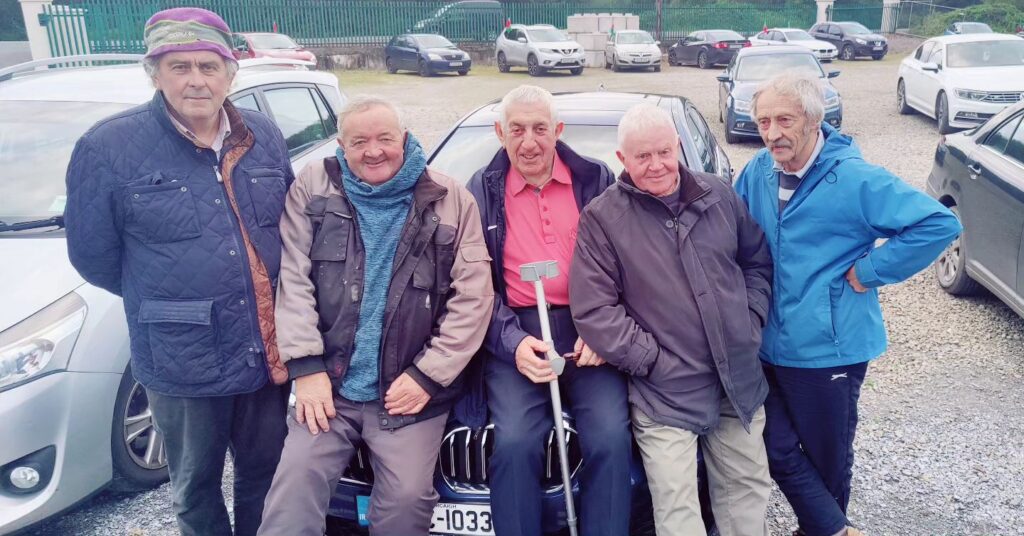 Former @crotta.gaa Senior hurlers Pascal Nolan ,Cyril Nolan, John Joe Conway, Mike Hickey and Brendan Twomey keeping a eye on the Crotta Senior training on Wednesday evening before the final.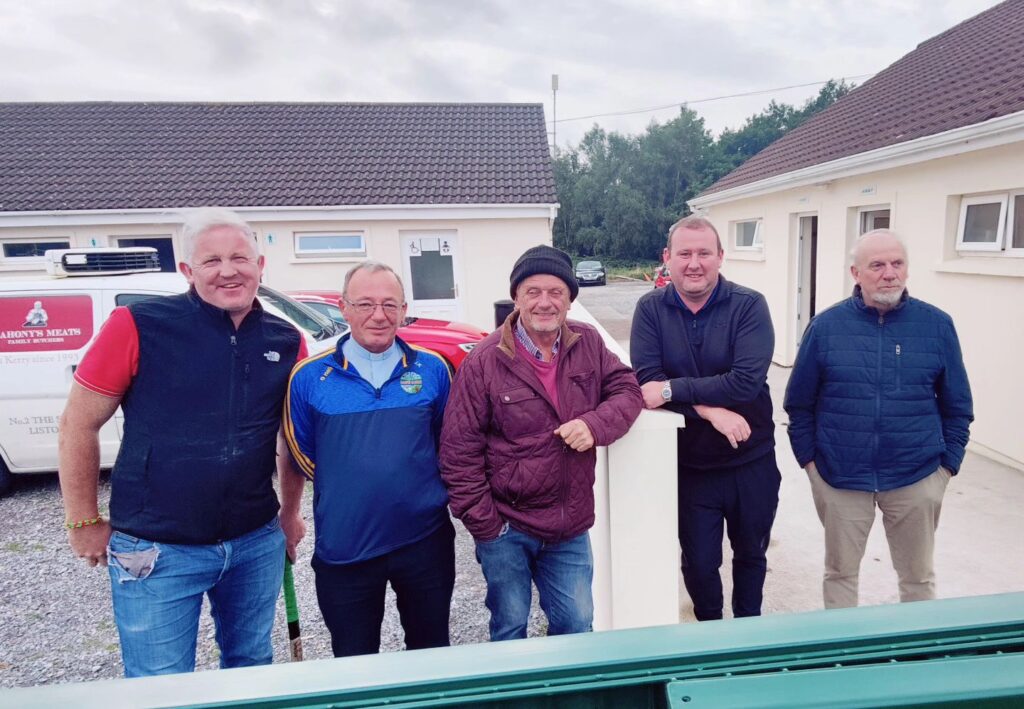 supporters Shane Herbert, Fr.Gerry Keane, Paddy Weir, Paul Sheehan and Paud Twomey keeping an eye on the Crotta Senior training on Wednesday evening .
<<<<<<<<<<
Learning from Nana
I have taught each of my grandchildren in turn how to knit. Cora is a great student and has mastered the key skills of plain and purl, casting on and casting off after just a few days practice.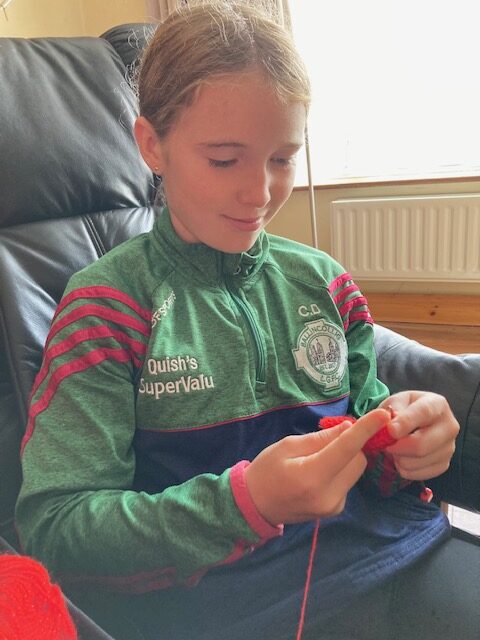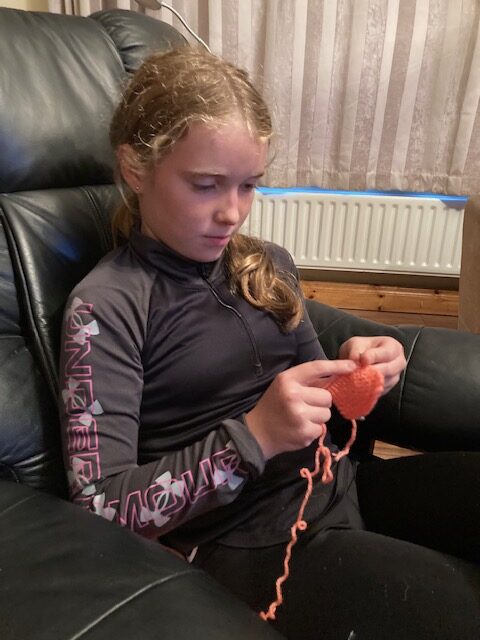 Knitting requires patience and perseverance. There are no quick results with knitting. it is a great skill to learn in a world where results are mostly instant.
Killian is a bit old now for the knitting with Nana lark but back in the day….
<<<<<<<<<<
Kanturk, My Hometown
I had a small wander in Kanturk last week and I was well impressed.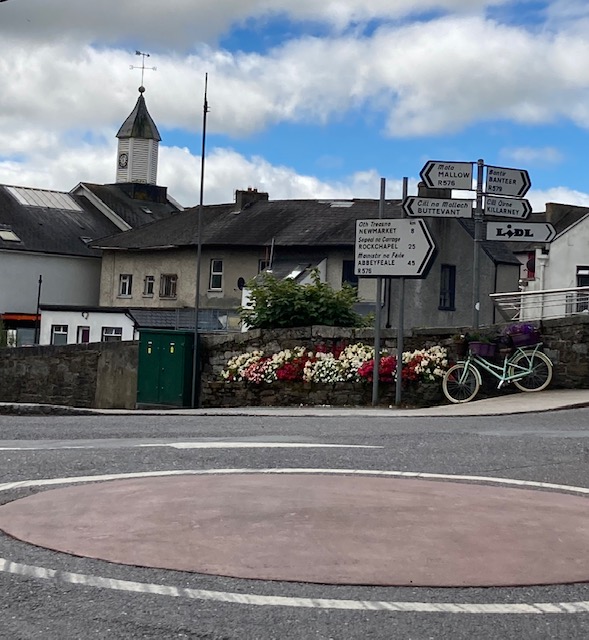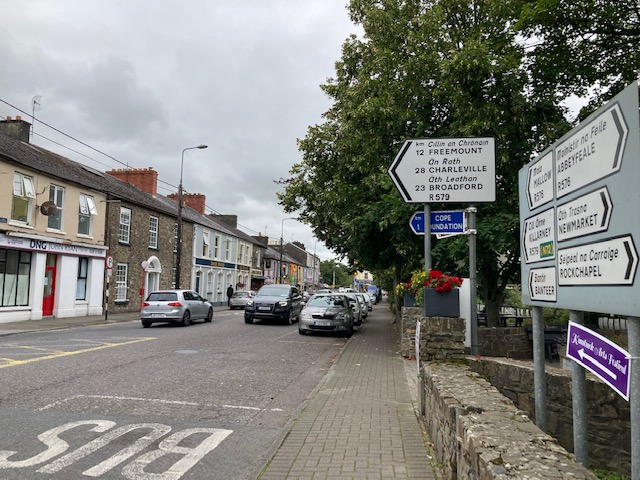 This is O'Brien Street. Just to the right of this picture is the lovely little riverside park.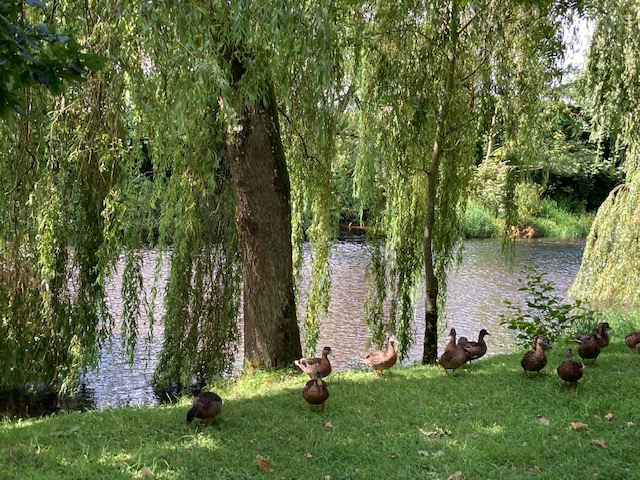 The ducks were sheltering on the sunny day I visited. If you are going to break your journey to Cork, I'd advise a little stroll here. I'll share more pictures tomorrow.
<<<<<<<<<<
There is Always a Listowel Connection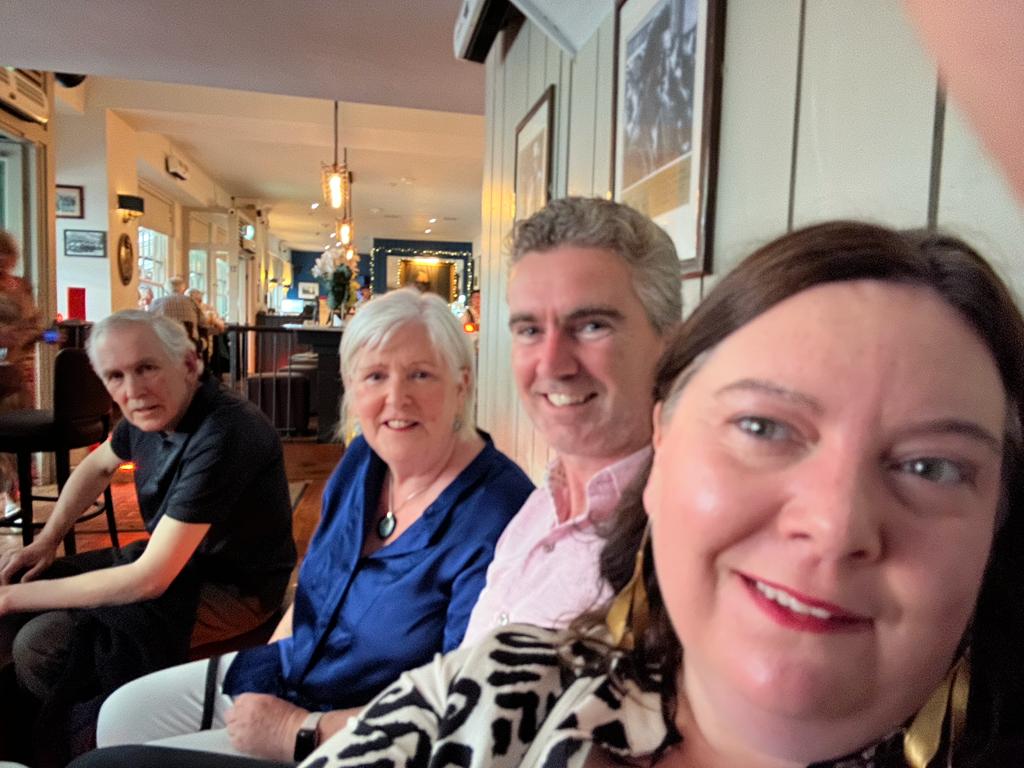 My niece took the photo. Her Listowel connection, apart from me, is her husband, sitting to her right ( left in the picture). He is Michael O'Sullivan, formerly of Knockanure.
The lady in blue is Maureen Larkin, formerly of Listowel. All were in a pub on a night out in Dublin in August 2023.
<<<<<<<<