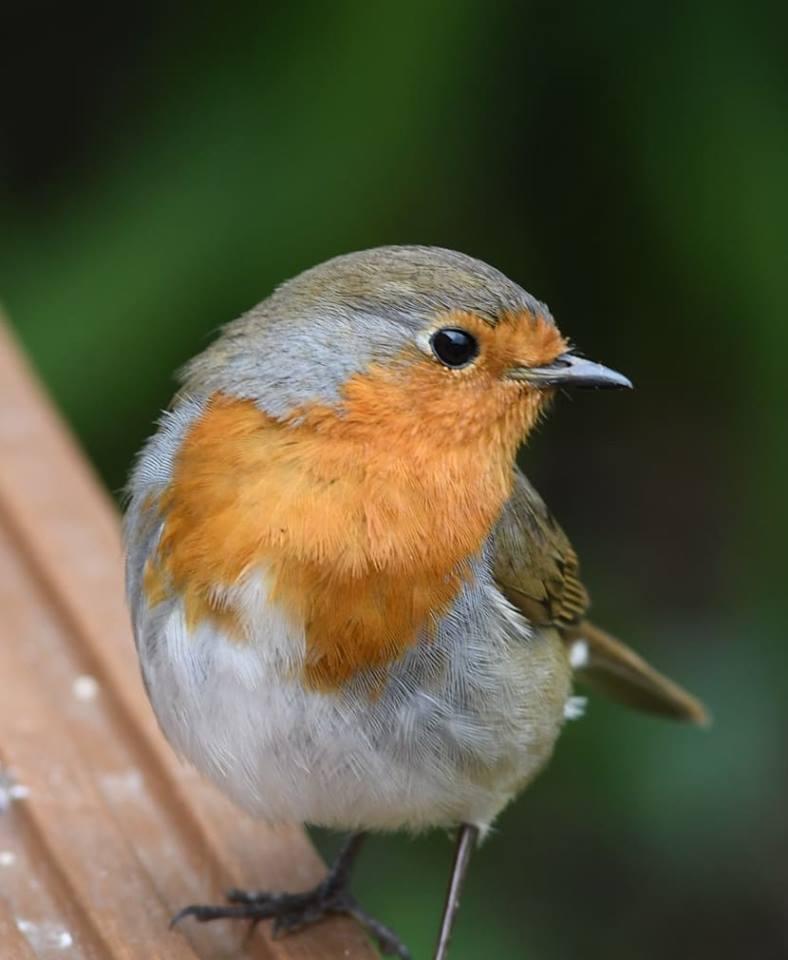 Chris Grayson's robin


<<<<<<<<
Numbers in Reformatory Schools 1939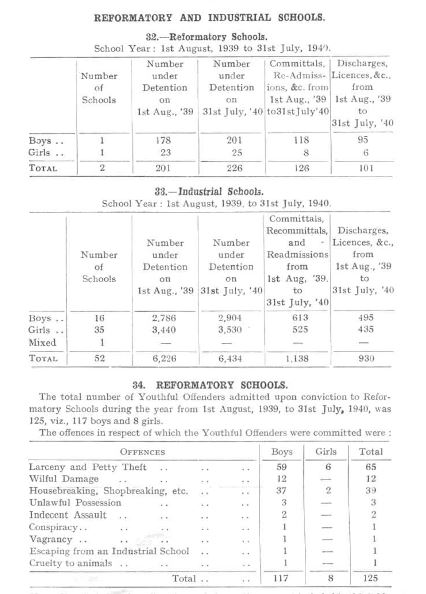 <<<<<<
Old Ballybunion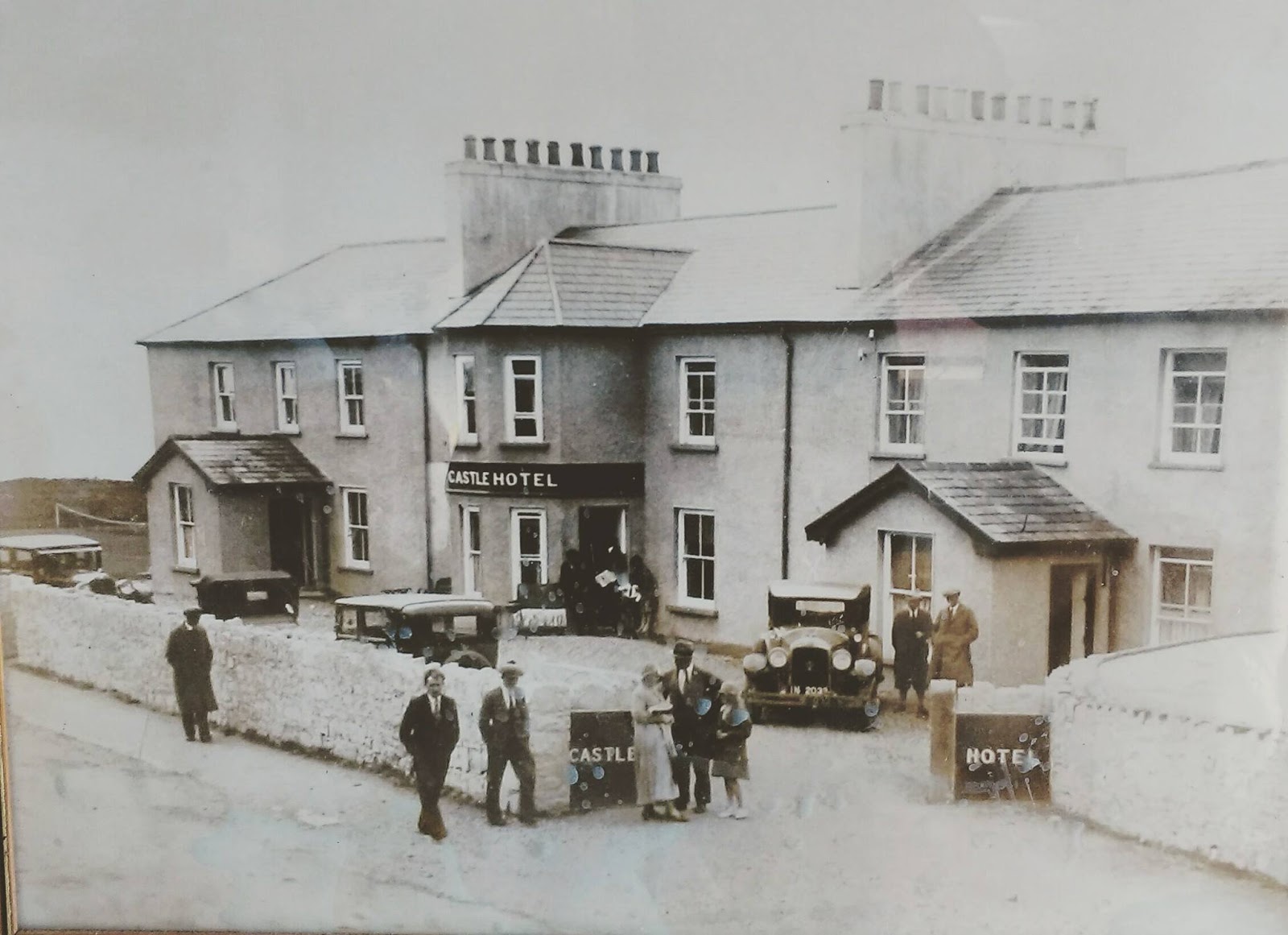 The Castle Hotel; a photo posted on Facebook by Ballybunion Prints
<<<<<<
Abbeyfeale
After my recent trip to Abbeyfeale I received this email from a loyal blog follower;
Welcome to Abbeyfeale, Mary!
This year marks the Golden Jubilee of the new Church in Abbeyfeale. Celebrations are planned and a commemorative magazine is in preparation.
The traditional Stations of the Cross are really eye-catching and artistic. No wonder, for they were donated to the Church in recent years when the Sisters of Mercy closed their Convent across the road form the Church.
Originally, the Stations of the Cross were a gift to the Convent in 1900 from a local man who made good in the USA.
The following report in the Freeman's Journal of 1 September 1900 gives the history of the generous gift:
"MUNIFICENT GIFT TO A CONVENT.
Mr. John M. Nolan, a wealthy citizen of Lowell, U.S.A., who emigrated from Abbeyfeale some years ago, has just presented the Sisters of the Mercy Convent, Abbeyfeale, with the Stations of the Cross for their chapel, the order being executed in Paris at an estimated cost of £250.
The carving and tinting of the figures is most elaborately and artistically executed.
Freeman's Journal (Sydney, NSW : 1850 – 1932)
· · Sat 1 Sep 1900
· · Page 4
· · MUNIFICENT GIFT TO A CONVENT. "
I wonder what the 1900 amount of £250 would represent in today's money?
The Stations are priceless in many ways, and the Sisters were most generous and far-sighted
to ensure that such a treasure will always be part of the heritage and the daily religious faith experience in Abbeyfeale Church.
They will also be a beautiful and commemorative tribute to the good work of the Sisters of Mercy in Abbeyfeale.
There are but two Sisters residing in Abbeyfeale now- once there was a host of them in the thriving Convent Community.
The times and the changes!
Regards,
Nicholas.
<<<<<<<<
I was at a craft Fair in The Seanchaí on the May weekend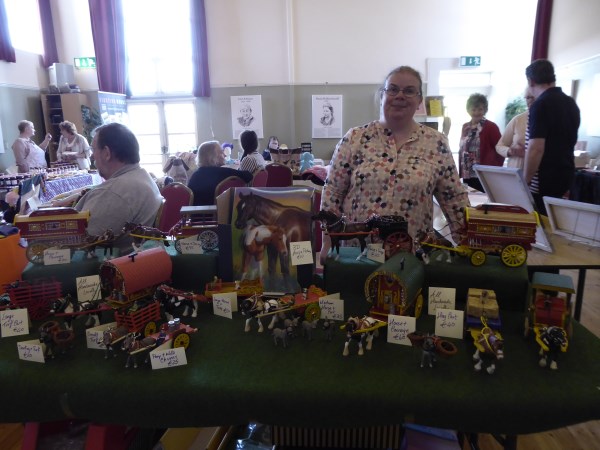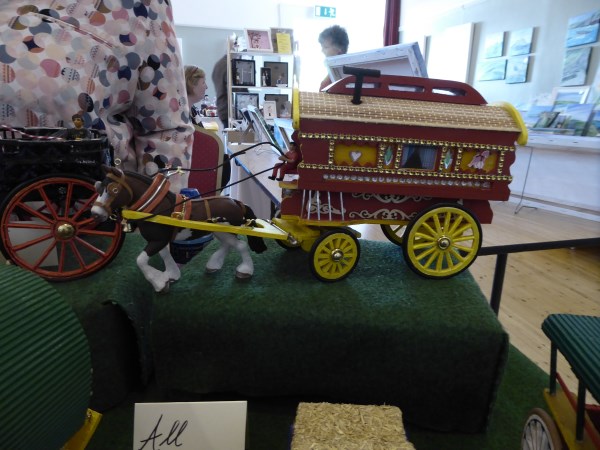 Maria Leahy was minding her father's stall. He makes these hand made replica wagons at his home in Buttevant. Hours of patient hard work goes into every one. They are all made to a unique design.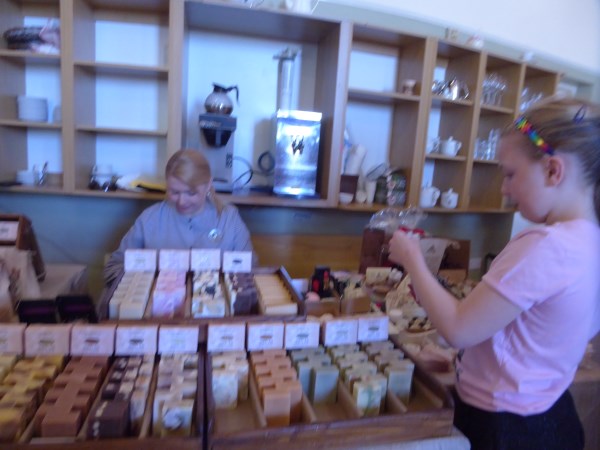 Frances O'Keeffe is still making her gorgeous tea cozy creations.
<<<<<<


Friends Reunited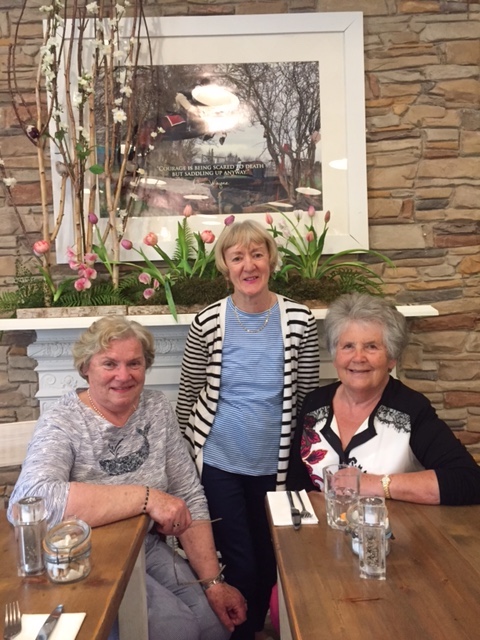 Childhood friends in Listowel, Jean, Hilary and Eileen met up for a chat and a catchup.
<<<<<<
Sand Art in Ballybunion on Saturday May 19 2018
This is a marvellous new festival. I wasn't there myself so the photos are from various Ballybunion photographers
These are just some of the creations by sand artists from different parts of Ireland.