Julie Evans who lives in Sydney is a direct descendant of Bridget Ryan's.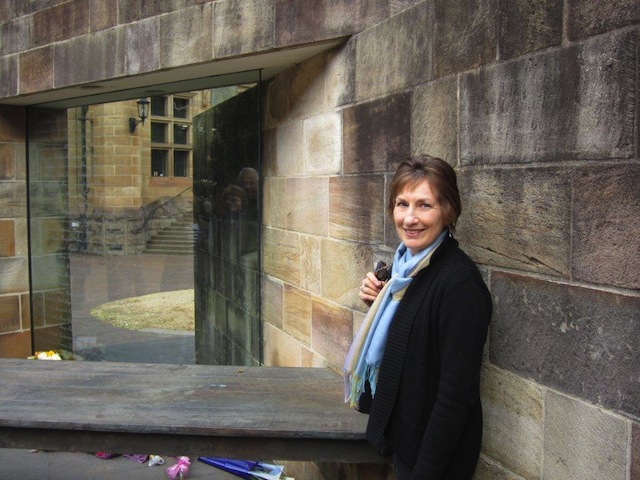 Bridget was taken to Australia from Listowel workhouse as part of the Irish "orphans" scheme in 1850.
Julie attended this year's annual commemorative get together of the descendants of these girls and she sent us these photos.
In the above photo Julie is standing beside a glass panel on which all the girls' names are etched.
The following text is from the orphan girls website.
" Since the unveiling of the Famine Orphan Girl Monument on 28 August 1999 the Great Irish Famine Commemoration Committee (GIFCC) in association with the Historic Houses Trust (HHT) and the Irish Government has held a get together at the Monument.
The first was held in 2001. Distinguished guest speakers deliver an address, representatives of the Irish government attend, a wreath in green and purple is laid at the monument by orphan girl descendants, and an Irish air is played by guest musicians and singers. Afterwards we gather in the Barracks yard for refreshments and acquaintances are renewed among the 200-300 people who attend each year. This makes the monument a 'living' monument and the work of this has mainly been due to Tom Power and his small group of unsung volunteers."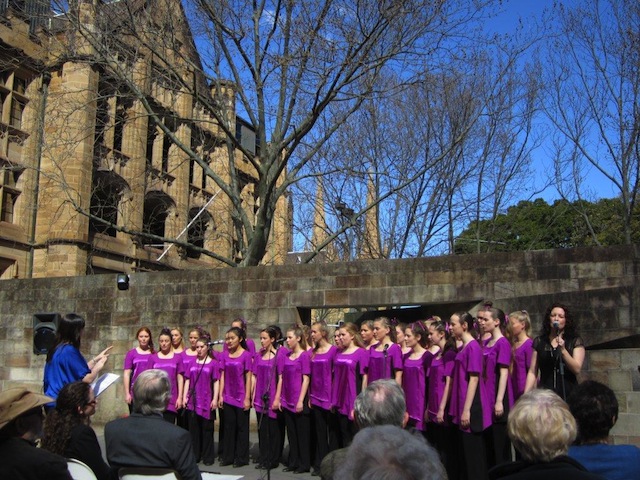 This year the guest speaker was Brendan Graham. He wrote a new song especially for the occasion. His speech on the day is not up on the web yet but an account of the day can be read here: http://www.catholicweekly.com.au/article.php?classID=1&subclassID=2&articleID=10637&class=Latest%20News&subclass=CW%20National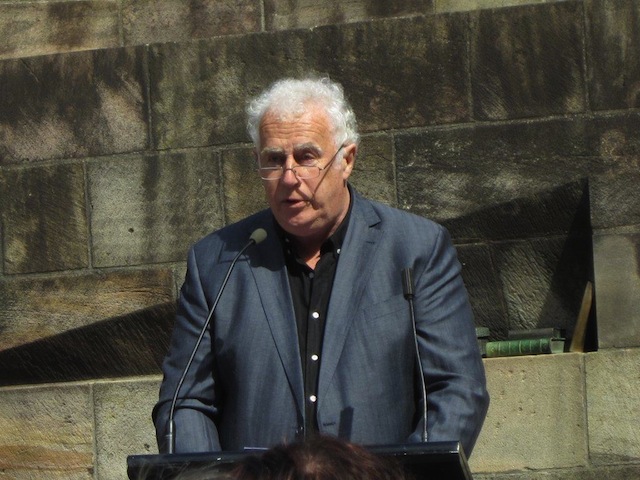 <<<<<<
From the website: http://www.ahg.gov.ie/en/PressReleases/2012/August2012PressReleases/htmltext,16623,en.html 2013 Commemoration
30/08/12 – MINISTER DEENIHAN ANNOUNCES THE 2013 INTERNATIONAL COMMEMORATION OF THE GREAT IRISH FAMINE IS TO TAKE PLACE IN SYDNEY
Jimmy Deenihan T.D., Minister for Arts, Heritage and the Gaeltacht and Chair of the National Famine Commemoration Committee, has announced that the 2013 International Commemoration of the Great Irish Famine will take place in Sydney on Sunday, 25th August 2013. Minister Deenihan commented: 'As Chair of the National Famine Commemoration Committee, I look forward to working with the community in Sydney and, in particular, with Sydney's Great Irish Famine Commemoration Committee to ensure that those who perished, suffered and emigrated during this tragic time in our nation's history are honoured in a very special way.
We remember especially all of those who left Ireland during the Great Famine for Australia; particularly the 4,412 young Irish women and girls who travelled from the workhouses of Ireland between 1848 and 1850 under the Earl Grey Scheme in search of hope and a new beginning. We honour their great achievements and their extraordinary contribution to their adopted homeland and we recognise the bond that will always exist between the Irish people and the people of Sydney.' There have been four international commemorations of the Great Irish Famine to date. These overseas events coincide with the annual National Famine Commemoration, which rotates around the four provinces of Ireland. Previous overseas events have taken place in Canada (2009), New York (2010), Liverpool (2011) and Boston (2012).
The date and location of the 2013 National Famine Commemoration, which will take place in the province of Munster, and will be announced later this year.
<<<<<<
For the TV programme, The Gathering, Homeward Bound, Tadhg Kennelly spoke to Barbara, who is a cousin of Julie's and also a descendant of Bridget Ryan's. She told him about her family's pride in their Irish ancestor who endured so much hardship but survived and thrived.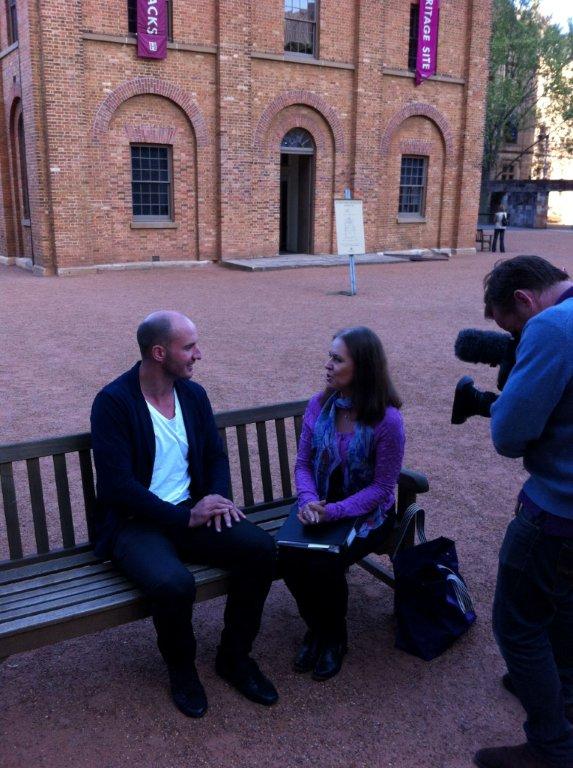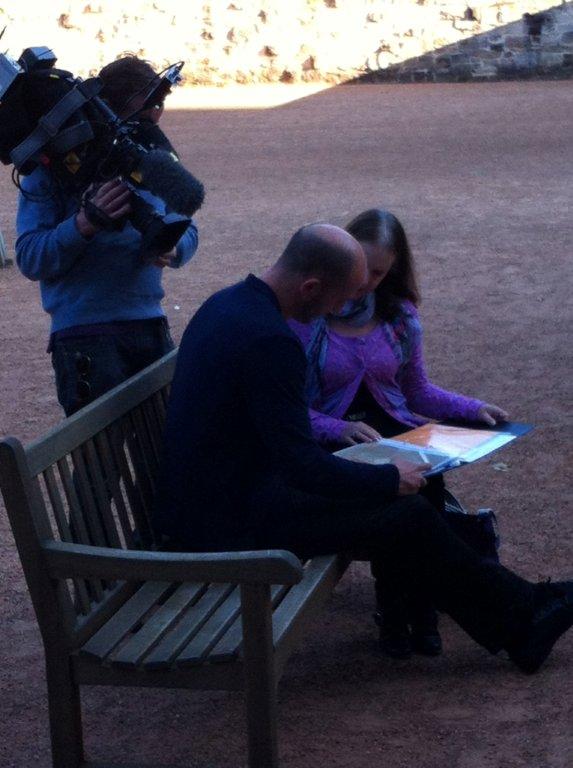 They filmed the scenes at the Famine memorial. The programme is due to go out on RTE1 on October 23.
>>>>
Kay Caball is doing a project on the Listowel orphan girls and she is wondering if anyone reading this knows anything about any of these girls. You can email me any information and I will pass it on to Kay.
These are the names of the girls who were selected to be sent to Australia in 1850.
Names of girls proposed to sail on the
Thomas Arbuthnot – Arrived Sydney 3.2.1850
Mary
Brandon

Newtownsandes

Johanna
Hayes

Kiltomey

Mary
Purcell

Listowel

Ellen
Wilson

Listowel

Ellen
Casey

Ratoo

Hanna
Jones

Listowel

Margaret Stack

Kiltomey

Mary
Wilson

Listowel

Mary
Casey

Duagh

Eliza Moriarty

O'Dorney

Catherine
Ryan

Listowel

Ellen Leary

Ardfert

Margaret
Connor

Listowel

Johanna Connor

Ballylongford

Mary
Ryan

Listowel

Biddy
Ryan

Listowel

Mary
Conway

Dromkeen E.D.

Winnie
Pierce

Ratoo

Margaret
Scanlon

Listowel
Source: Minutes of Board of Guardians 11 September 1849
These girls did not travel according to
arrival records of Thos Arbuthnot 3 Feb 1850
Names
of Girls proposed to sail on the Tippoo Saib – Arrived Sydney 29.7.1850
Mary
Courtney

Catherine
O'Sullivan

Anne
Buckley

Julia
Daily

Ellen
Leary

Bridget Griffin

Mary Griffin

Margaret
Ginniew

Mary
Daly

Johanna
Scanlon

Deborah
Kissane

Catherine
Mullowney

Mary
Sullivan

Mary
Stack

Honora
Brien

Mary
Creagh

Catherine
Connor

Johanna
Sullivan

Margaret
Connor

Ellen
Relihan
Source: Minutes of Listowel Board of Guardians
7th March 1850
Mary Griffin not on arrivals of Tippoo
Saib 29 July 185
<<<<<<
Following the death of Larry Cunningham, The Irish Independent published this photo:
Takes me back!!!