A taster of what is in store for listeners to Radio Kerry on Saturday Feb. 22 2014 in Frank Lewis' Saturday Supplement from Listowel at 9.00a.m.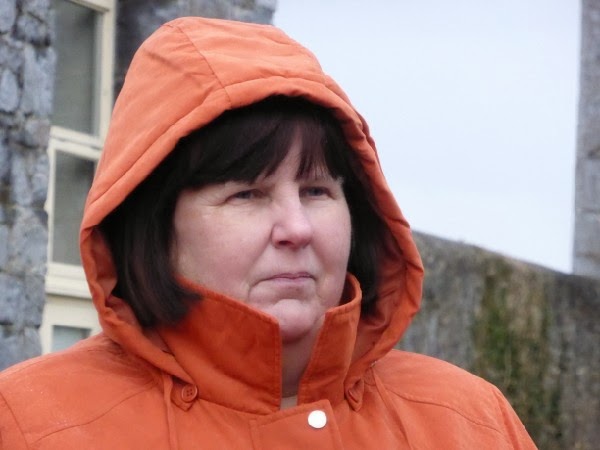 Lovely singer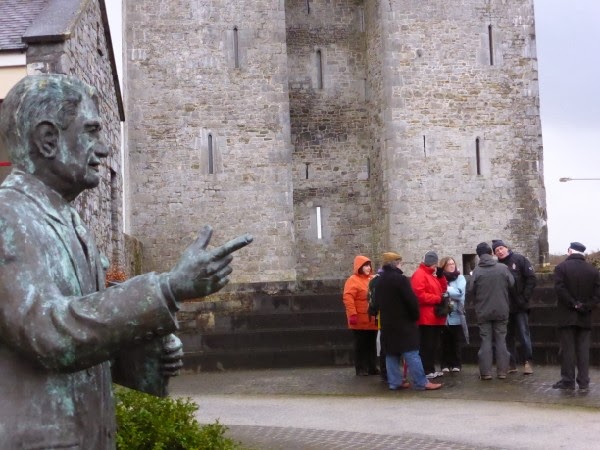 The man who wrote the lovely song; Bryan MacMahon
<<<<<<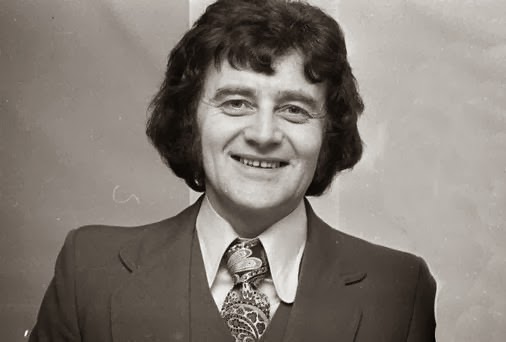 Ireland's most iconic DJ, Larry Gogan, is scaling back to weekend broadcasting.
<<<<<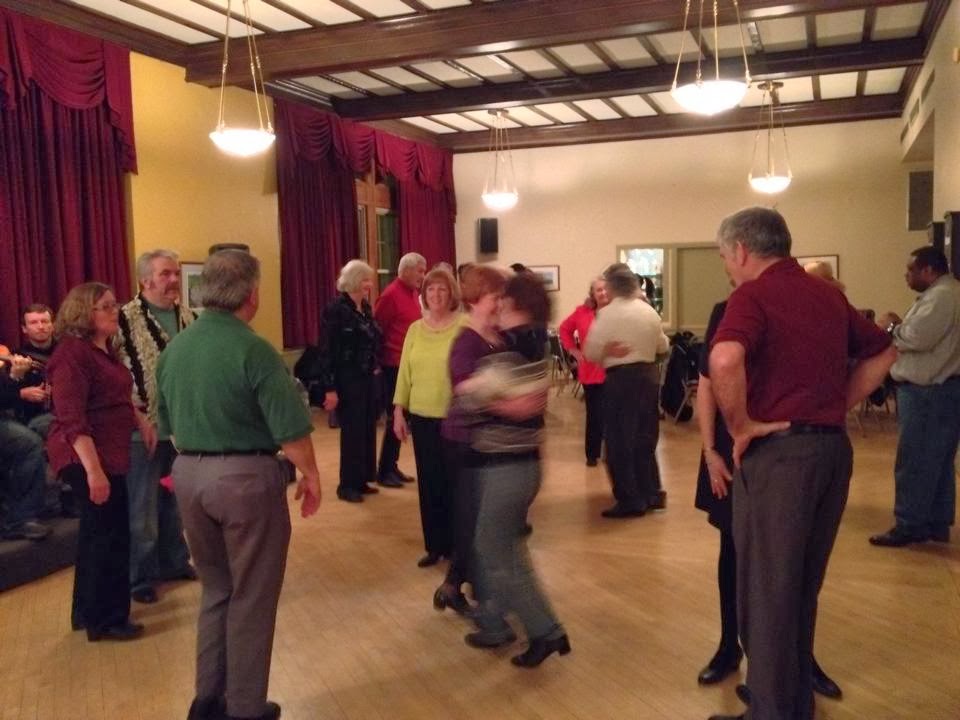 Set dancing in Chicago (photo from the Facebook page of the Francis O'Neill Club)
<<<<<<<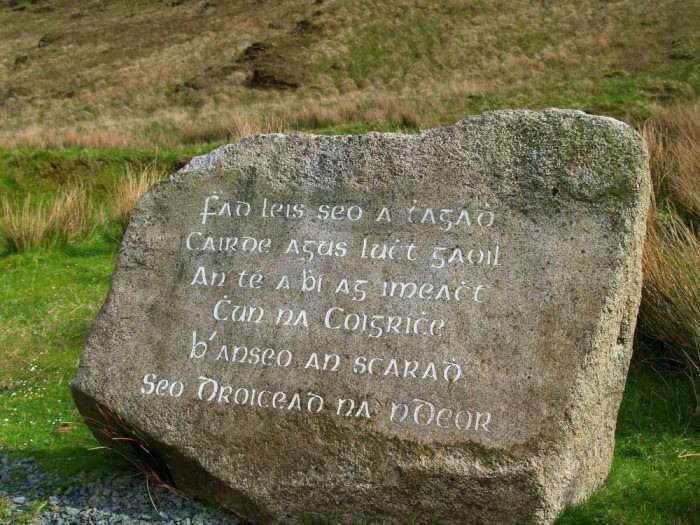 I found this photo on Inside History Magazine. It is an Australian publication. I don't know where the stone stands.
It refers to emigration and roughly translated says, As far as this spot came the friends and relatives of the person going abroad. Here they parted. This is the Bridge of Tears.
So sad that many of those who parted here never saw one another again.
<<<<<
Irene Breen from Abbeyfeale is researching her family tree and she needs help with something on the Griffin side of her family. Below is what she posted on the genealogy forum.
"I was told at some stage within the past year that a newspaper article was written in the early/mid 1930s about James Griffin of Knockalougha, Duagh and his remaining siblings at the time. These were possibly Daveen Griffin and his sister Peg Nash who would have been in their 80s/90s by then-hence the article. I know it's a really long shot but it would be great if anyone has info that could help me locate this. It's more likely that a clipping was sent over to emigrants and was treasured by them and this post may jog someone's memory. Fingers crossed!"
I tried Mike Lynch, the county archivist but without an exact date or even an idea of which newspaper, the task is too great. Mike tells me that there were several Kerry newspapers in those years.
<<<<<<<<
Always Take the Weather with You
We have had some horrendous weather in these parts of late and Wednesday last, Feb. 12 2014 has to be one of the stormiest days I have ever witnessed. My lovely niece came to rescue me and take me home with her. I took a few photos of the destruction wrought by the storm on my way to North Cork.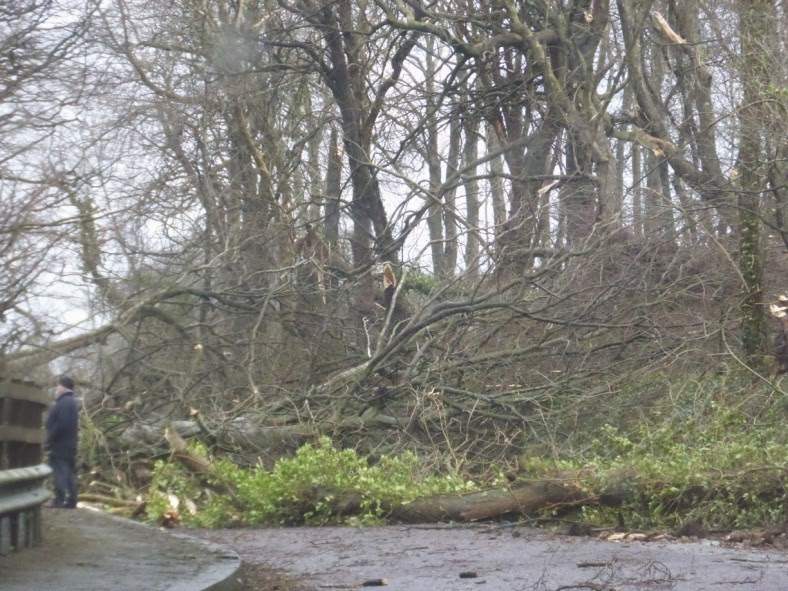 Road to Abbeyfeale completely blocked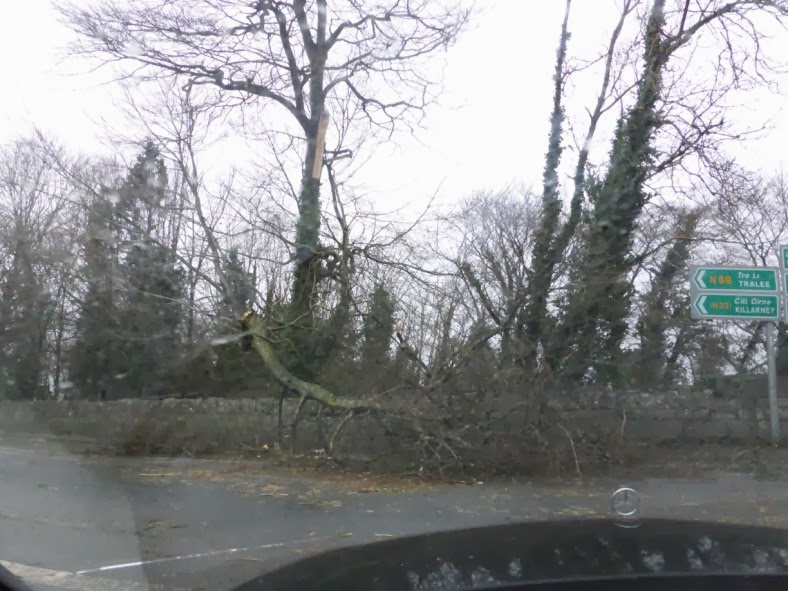 at the bridge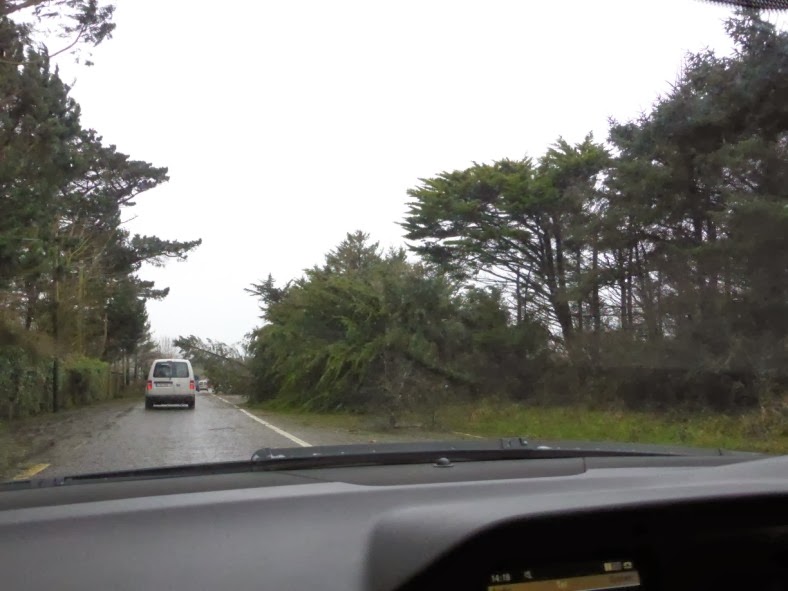 fallen trees on the Tralee road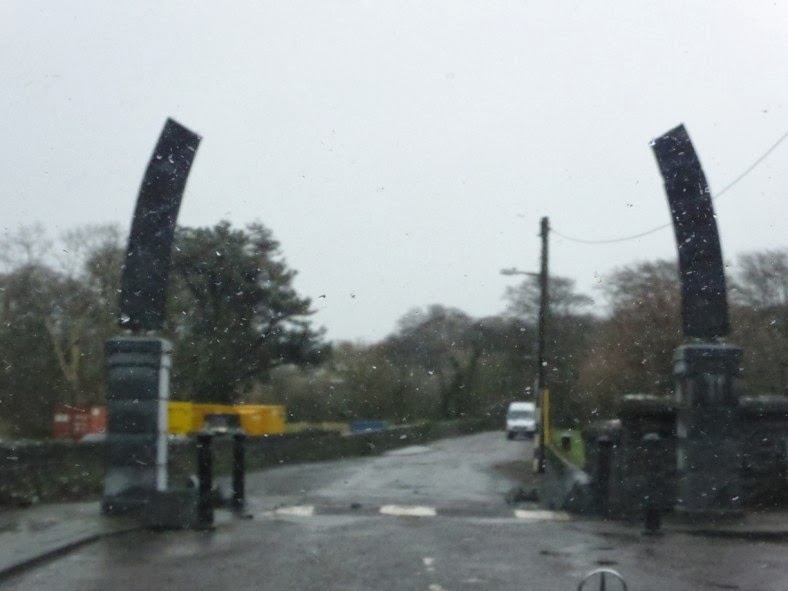 Millenium Arch destroyed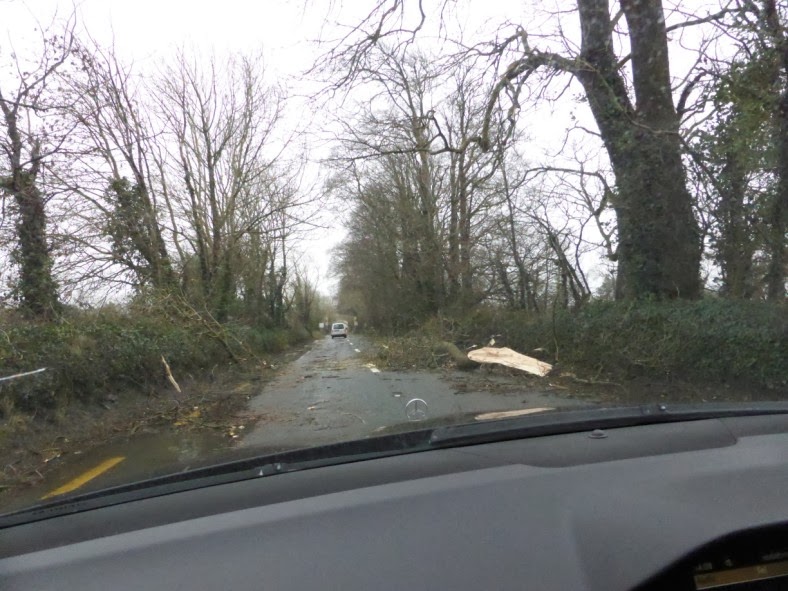 Debris strewn along the Tralee Road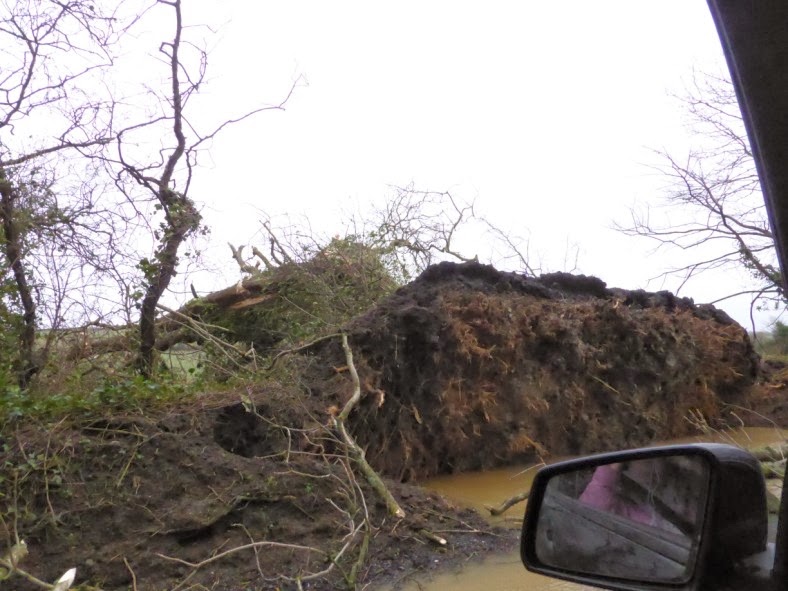 This tree fell into a field taking a large section of ditch with it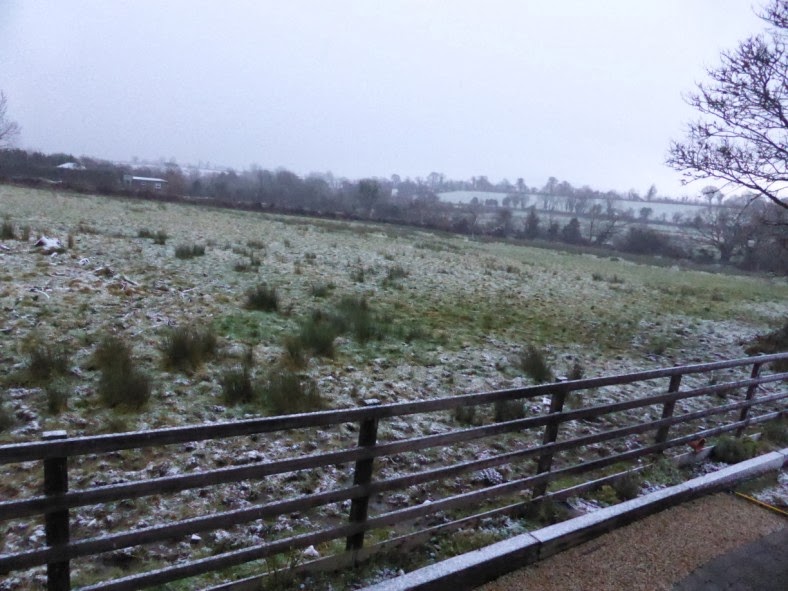 I woke next morning to frost and snow
I'm putting in here two video clips of storm damage in The Cows Lawn sent to me by Marie Moriarty. I haven't done this before so if it doesn't work, sorry!