Firstly a big round of applause for Jonathan Sexton who played such a big part in Ireland's victory over Italy on Saturday. Yes, Mr. Sexton has a strong Listowel connection. Everyone in Listowel is enormously proud of him. First among these is his gran and second his godfather who cannot resist constantly praising him in his Saturday articles.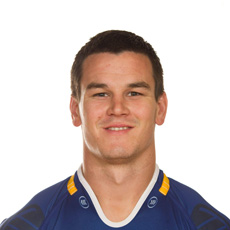 ———————————–
Yesterday was Chalk Sunday, the first Sunday in Lent. My information here is coming from Kevin Danaher's The Year in Ireland. (I will put it away now – for a bit anyway.)
In the villages of rural Munster in the latter part of the 19th century it was customary to mark the coats of unfortunate men who had derelicted their social duty by remaining unmarried throughout Shrove with stripes and squiggles of chalk. Young boys were encouraged to join in the "sport" and would jump out on the unsuspecting bachelor and ruin his good coat.
Sometimes this Sunday was called Pus Sunday, apparently because those who had not married had " a pus on them" with disappointment. A pus is Irish slang for a scowl.
————-
I'm returning now to our day of memories in Greaney's Spar. North Kerry people brought us treasured photos to share. They are online at
http://www.northkerryreachingout.com/
Look in Archives
I intend using some of them to enhance this blog as well. But firstly I am going to include here some of the people who helped us by bringing precious memorabilia and some of the NKRO people who worked hard on the day.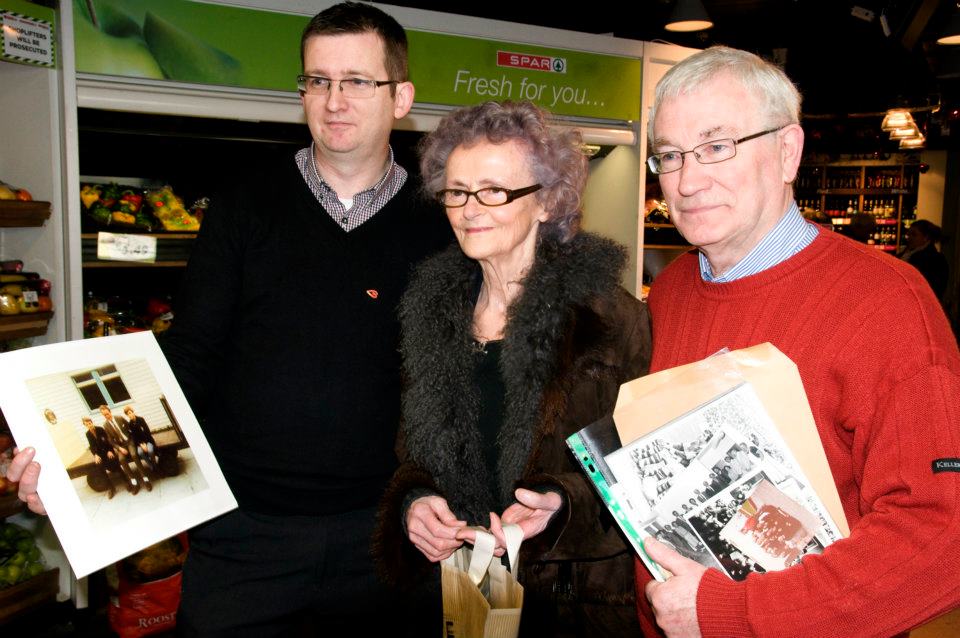 Ger Greaney, chairman of NKRO, Brenda Sexton who shared photos of her famous family and James Kenny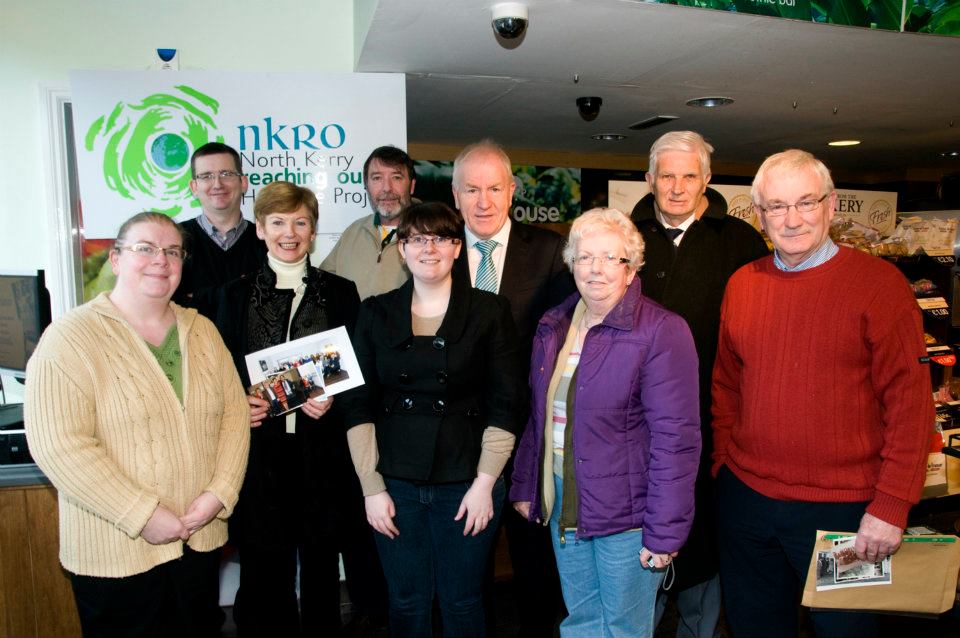 Maria Leahy, NKRO, Eilis Wren bringing Writers' Week photos, Grace Kelly, NKRO, Mary Cogan and James Kenny, NKRO
Back: Ger Greaney, Damien Stack, Jimmy Deenihan and Robert Pierse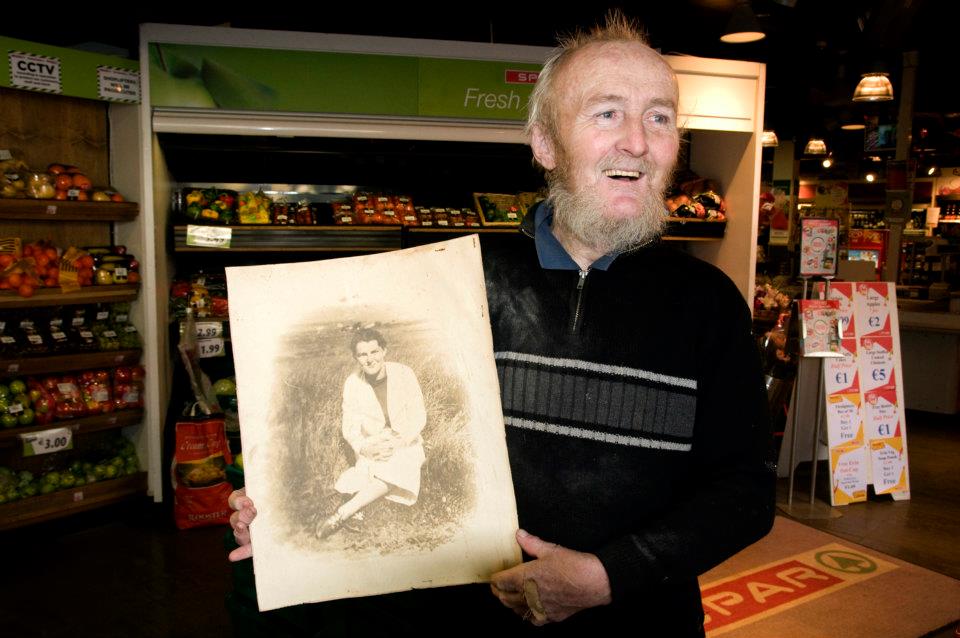 local man with a photo of a famous ancestor.
These are just some of the photos taken on the day, Feb 11 2012.
________
While I was there with my camera I took some photos of a lovely local lady, Mai Stack. Mai has dedicated a good part of her life to fundraising. On this Saturday it was The Mater Hospital, but that is only one of Mai's many good causes. She is a local legend.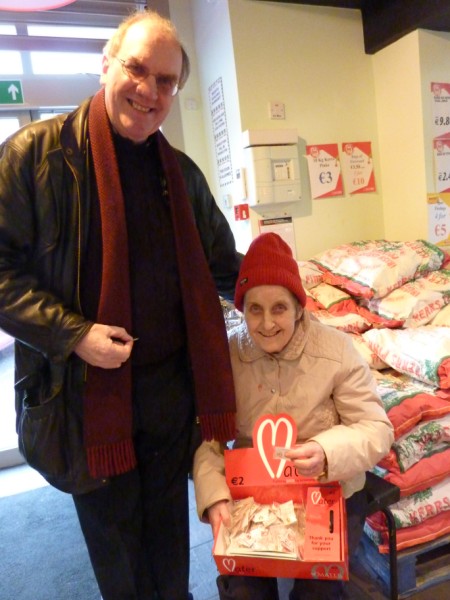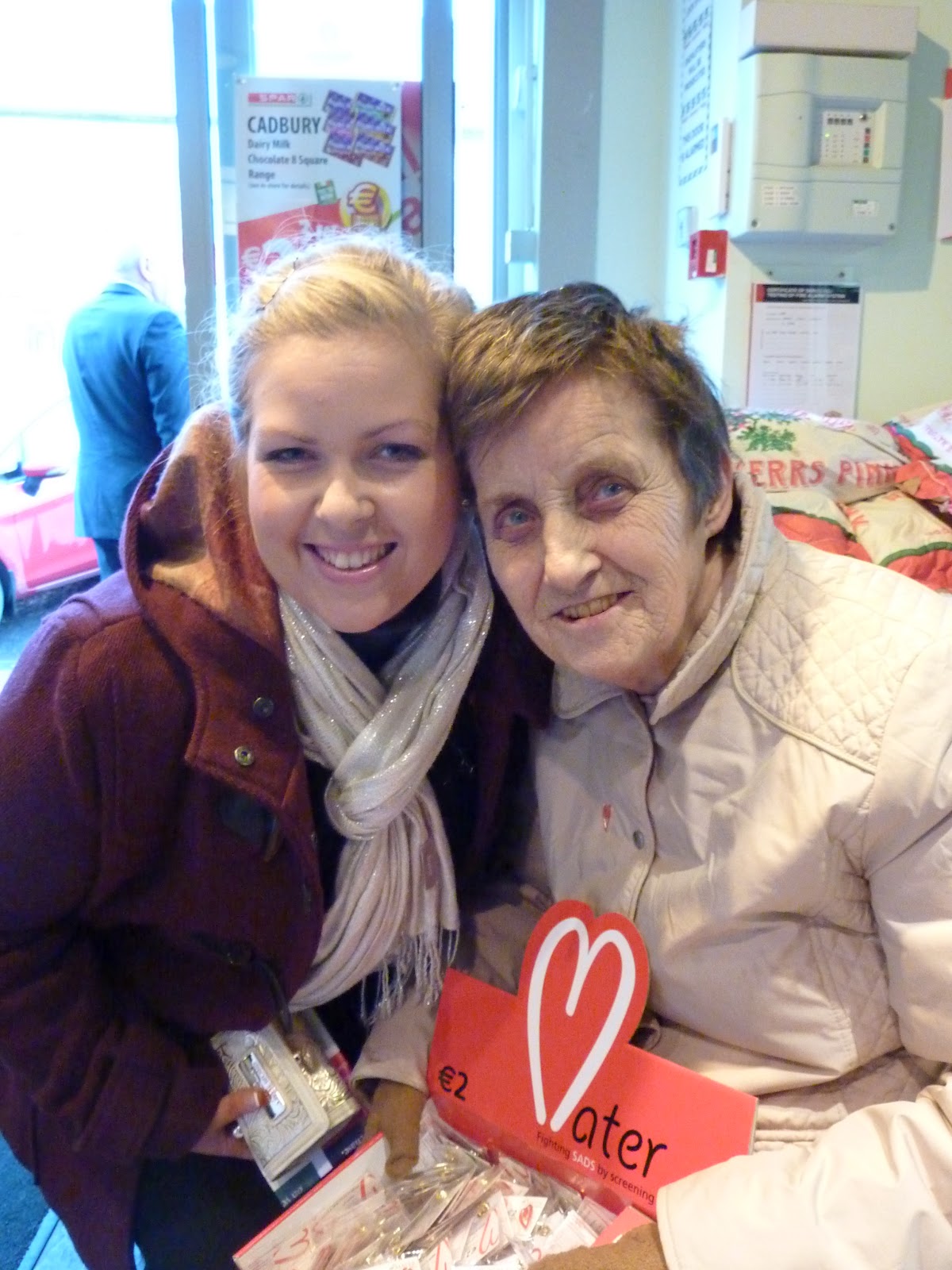 Canon Declan O'Connor
Jackie Stack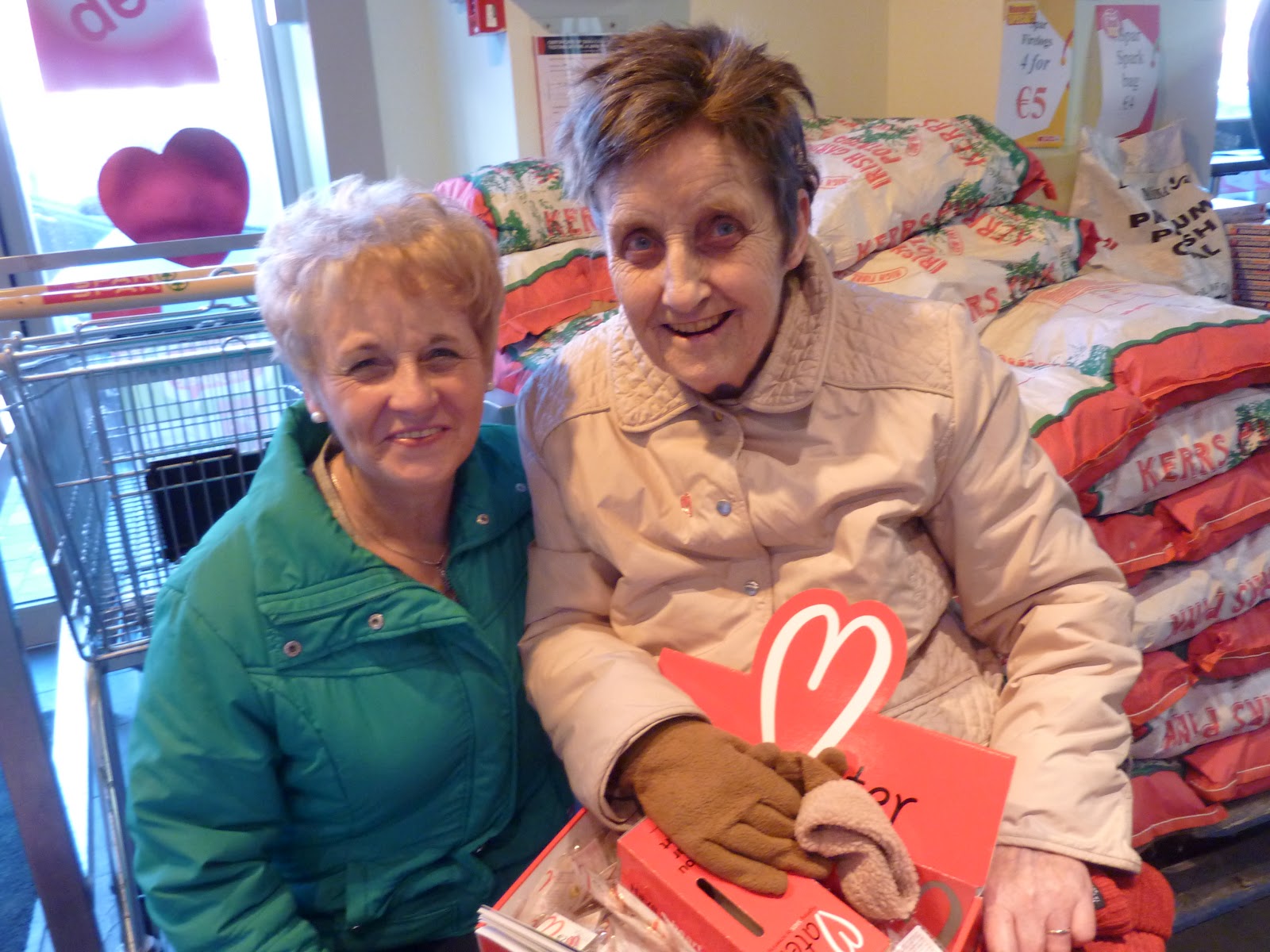 Julie Gleeson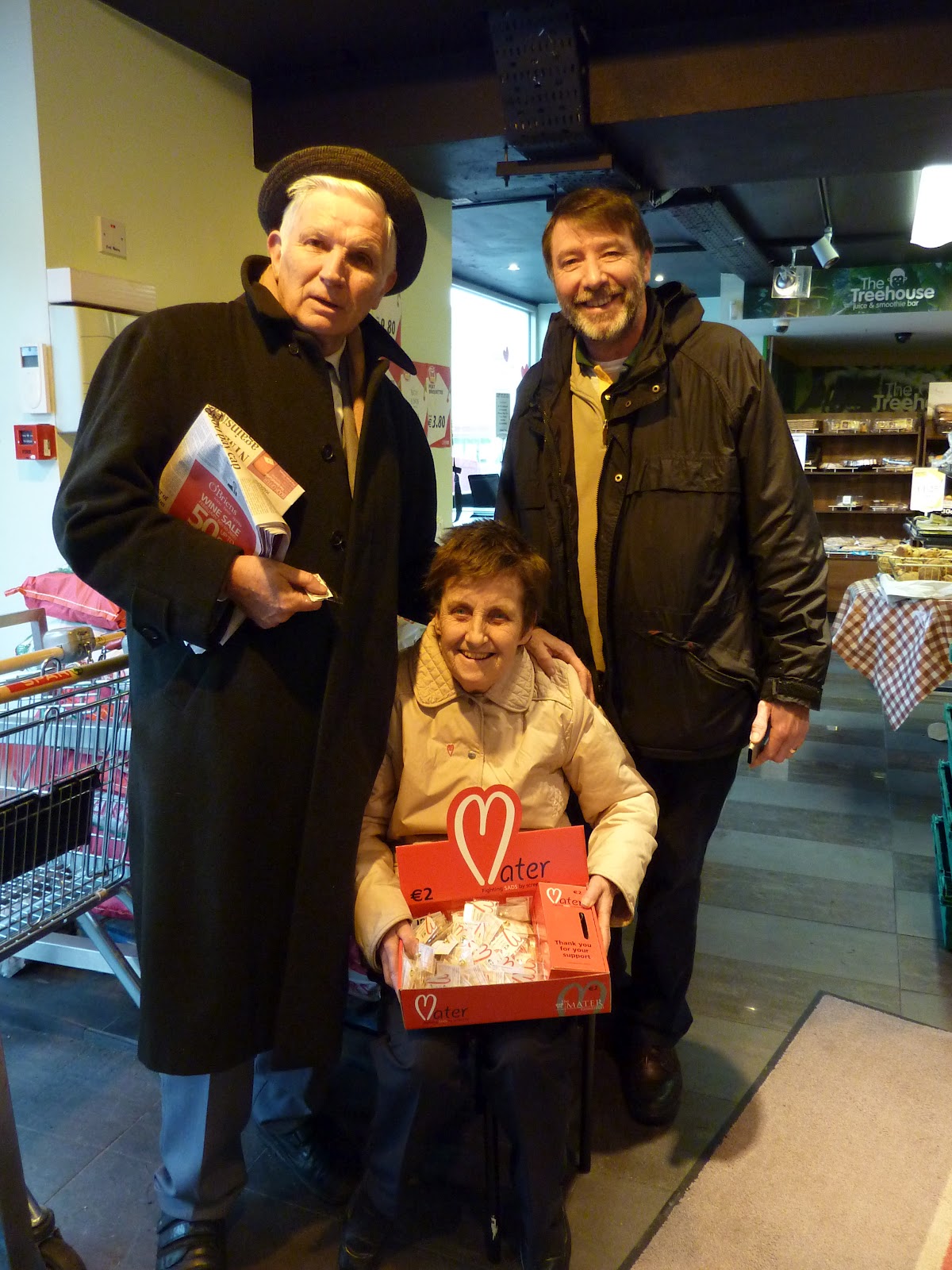 Robert Pierse and Damien Stack
—–
And gorgeous gúnas at the Oscars
http://www.broadsheet.ie/2012/02/27/oscars-2012-the-red-carpet/