Horse (and poultry, dogs, pigs, eggs and plants ) Fair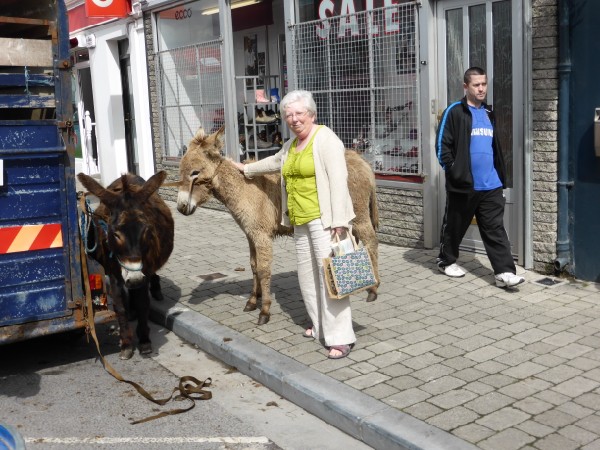 This is your blogger at the horse fair.
Do I look half afraid of that little donkey?
That's because I was.
I had a great morning at the July fair. It was lovely to see such a variety of animals and stuff on Market Street on July 2 2015. Long may the tradition last!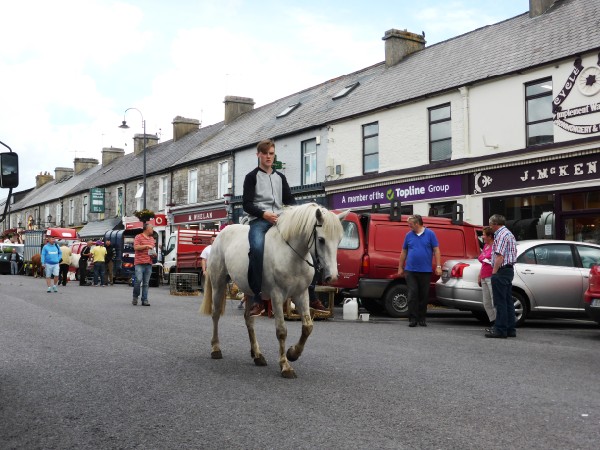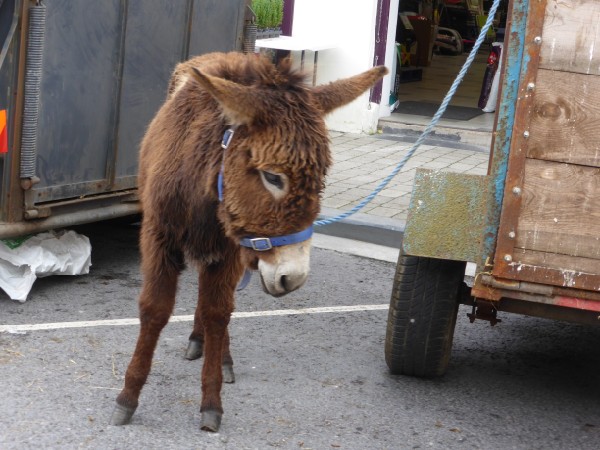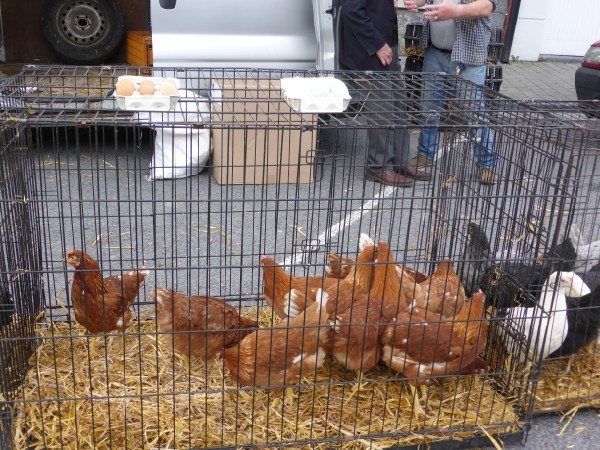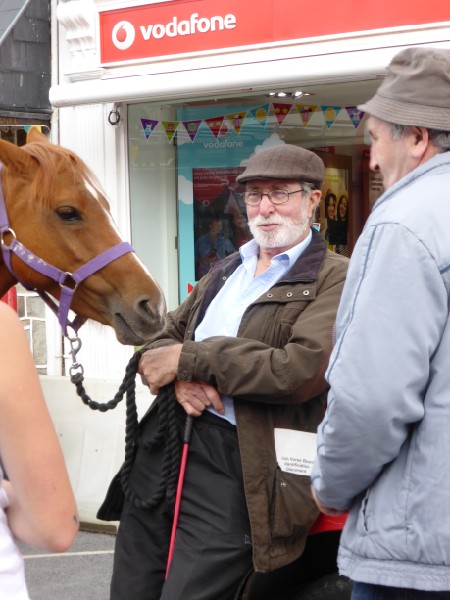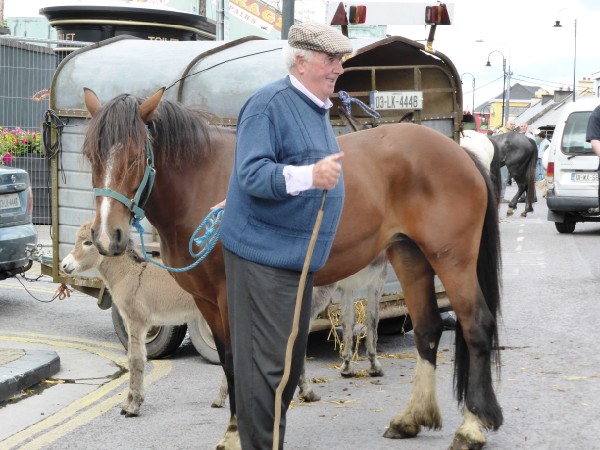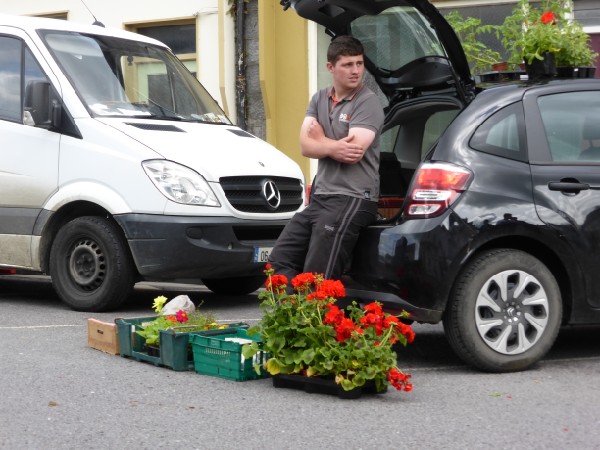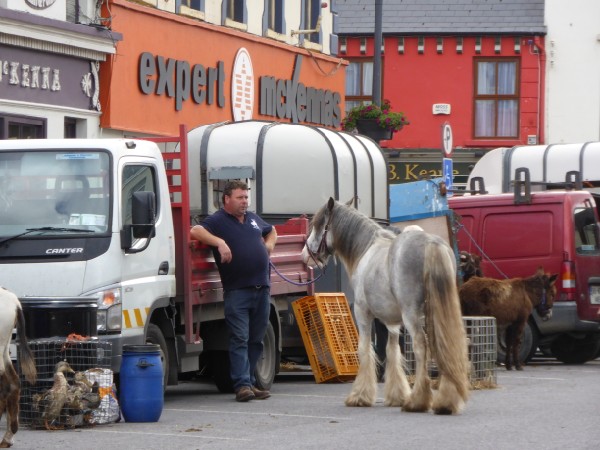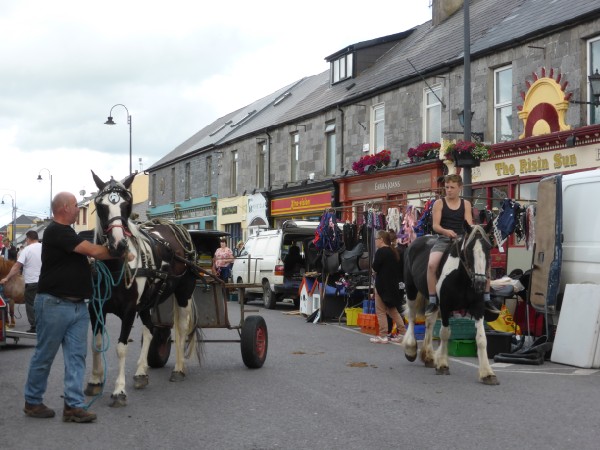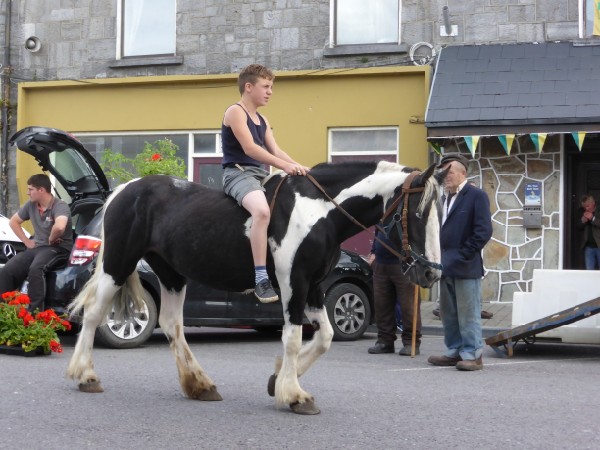 More photos tomorrow.
<<<<<<<
John Paul Cemetery Mass 2015
A huge crowd attended the graveyard mass on Weds. July 1 2015 despite torrential rain. The annual graveyard mass is a lovely tradition. The congregation is scattered around the graveyard as some people like to stand at the grave of their loved ones.
<<<<<<
St. Patrick's Hall is getting a Facelift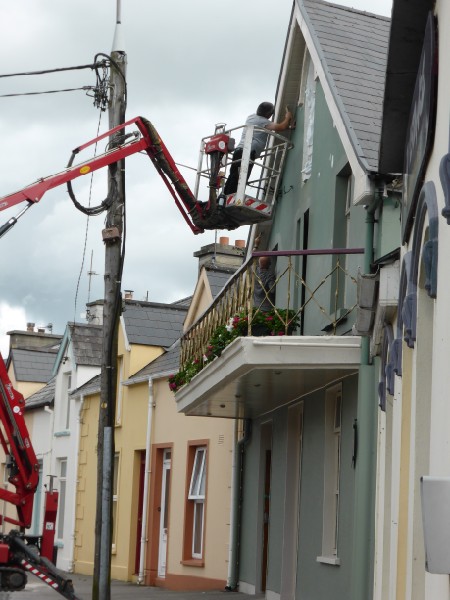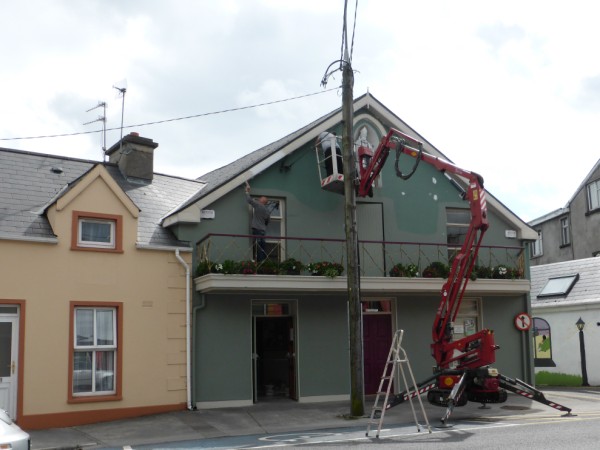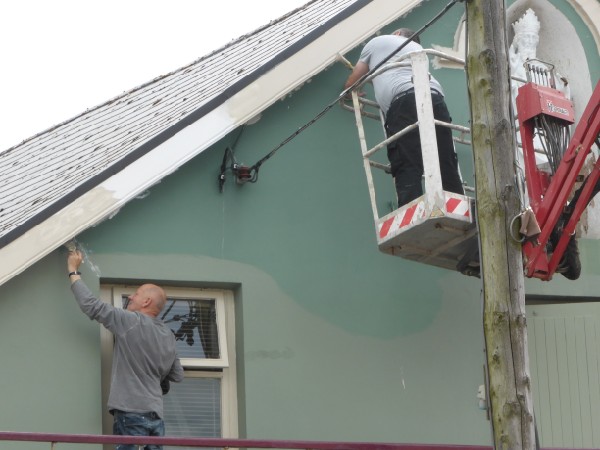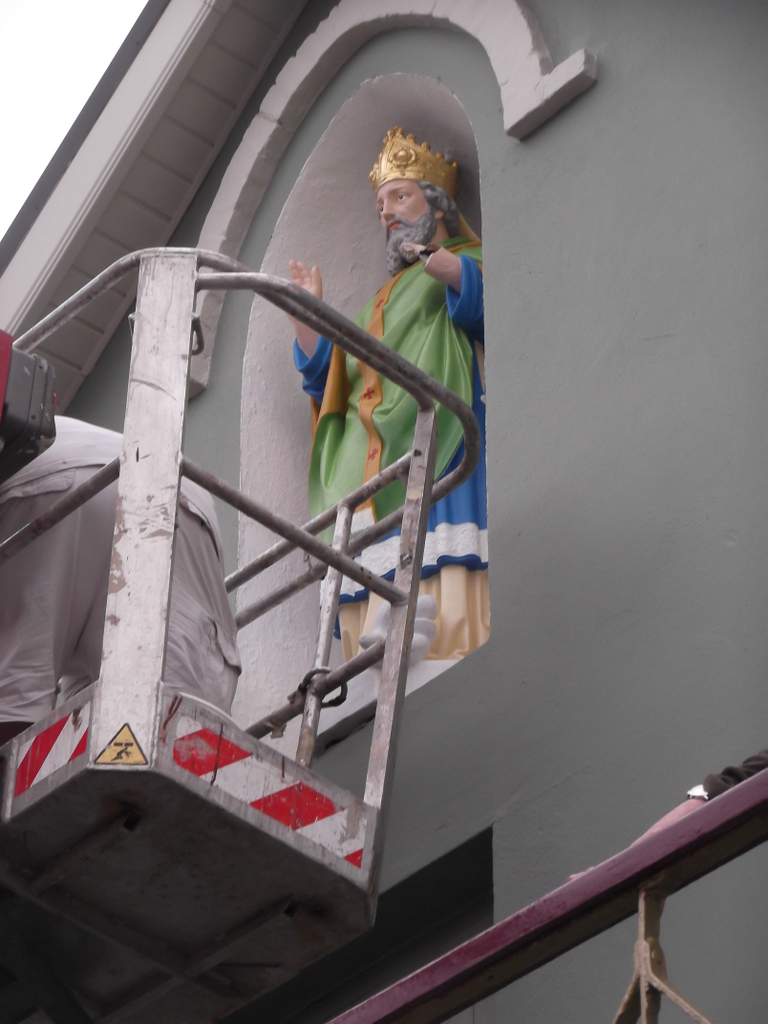 <<<<<<<
On the Street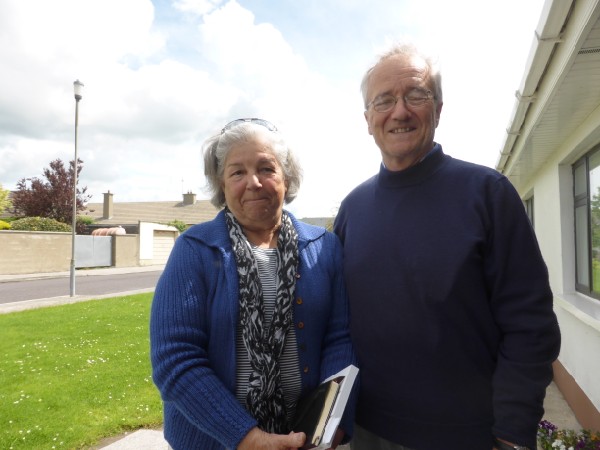 I met Monica and Frank from Providence Rhode Island on Library Road. They were looking for a needle in a haystack. This "needle" was one Joan McCarthy, a friend of theirs who had retired to her home in Listowel. With no more information to go on I think this haystack might have proved impenetrable, were it not for Vincent Carmody who sorted them out in jig time. Unfortunately, their friend had passed away but they were able to visit her grave.