Prize winning Photographer
From time to time I include a photograph here from my friend, Jim MacSweeney. So I am delighted to tell you that at the Southern Association of Camera Clubs Photographer of The Year Competition Jim won a gold medal for this photograph. The winning shot got 26 Marks out of a possible 27.
Jim took the photograph in Killarney National Park during the rutting season in 2015.
<<<<<<<<<<
Bíonn Siúlach Scéalach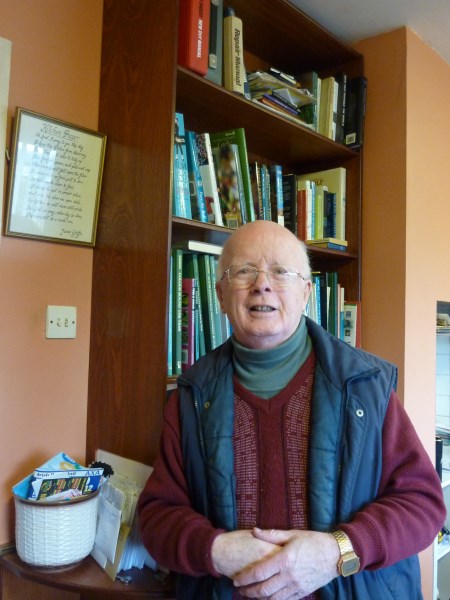 Above is John, better known as Junior, Griffin. I had the great pleasure of spending a couple of hours with him recently. Junior has hundreds of great stories to tell and he has a colorful and engaging way of telling them. He is great company.
I am going to share some of Junior's stories with you over the coming days and then, I promise, I'll go back for more.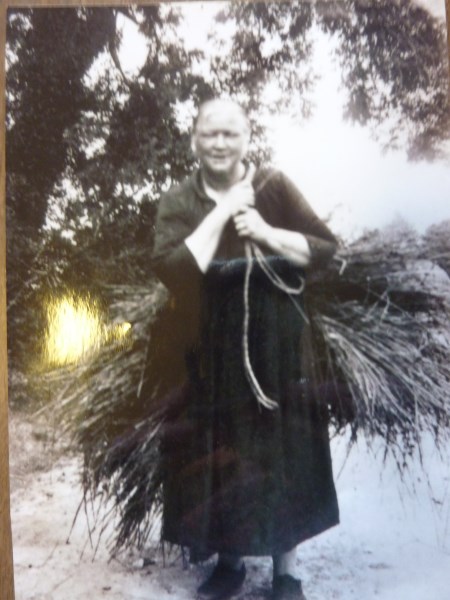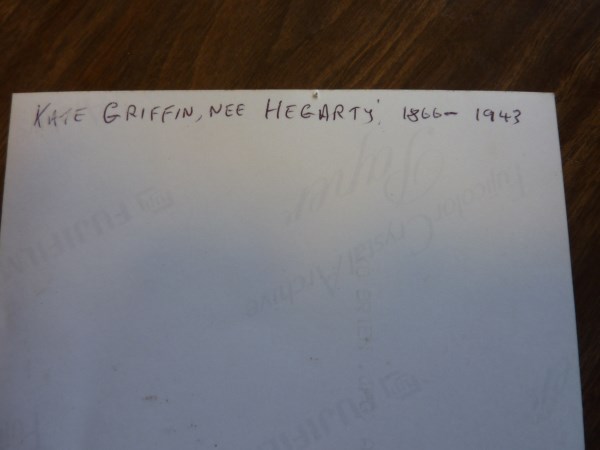 Above is a photograph of Junior's grandmother, Kate Hegarty Griffin. In this photograph she is bringing a beart (bundle) of reeds to the thatcher.
Junior reminded me of the lines from the song, Forty Shades of Green;
"…To see again the thatching with the straw the women glean
I'd walk from Cork to Larne to see the forty shades of green."
Junior's grandmother was one such gleaner.
<<<<<<<<<
Gunsboro
photo; Historical Tralee
Gunsborough House, Listowel, Co.Kerry
Birthplace of Lord Kitchener of Khartoum.It was leased to Listowel Board of Guardians as an auxilliary workhouse. In 1837 Lewis records it as the property of Pierce Mahony who had recently purchased the estate. Bary writes that it had previously been in the possesson of the Gun family. It is now ruined.
<<<<<<<
Look, No Posters! ……. Yet!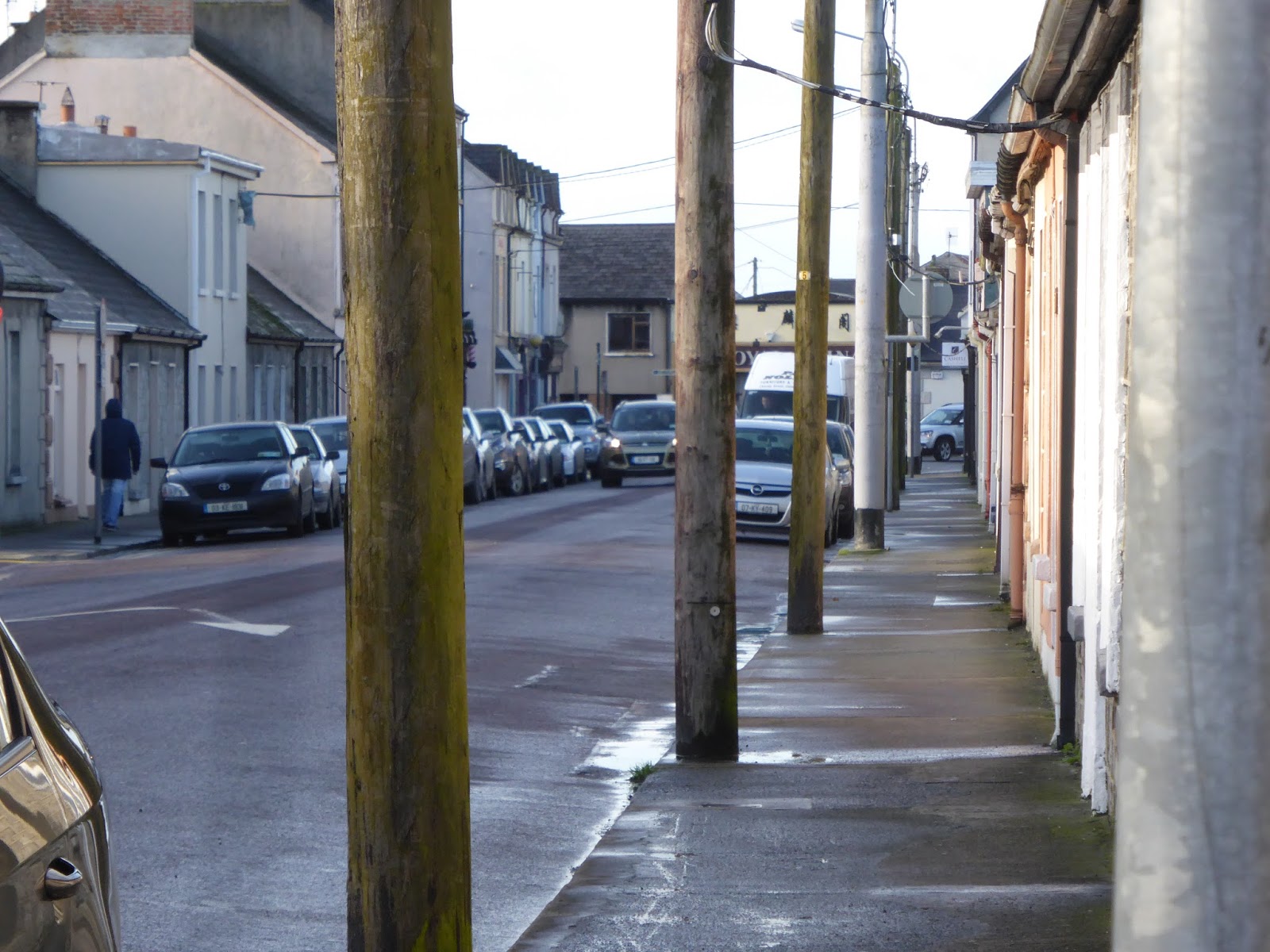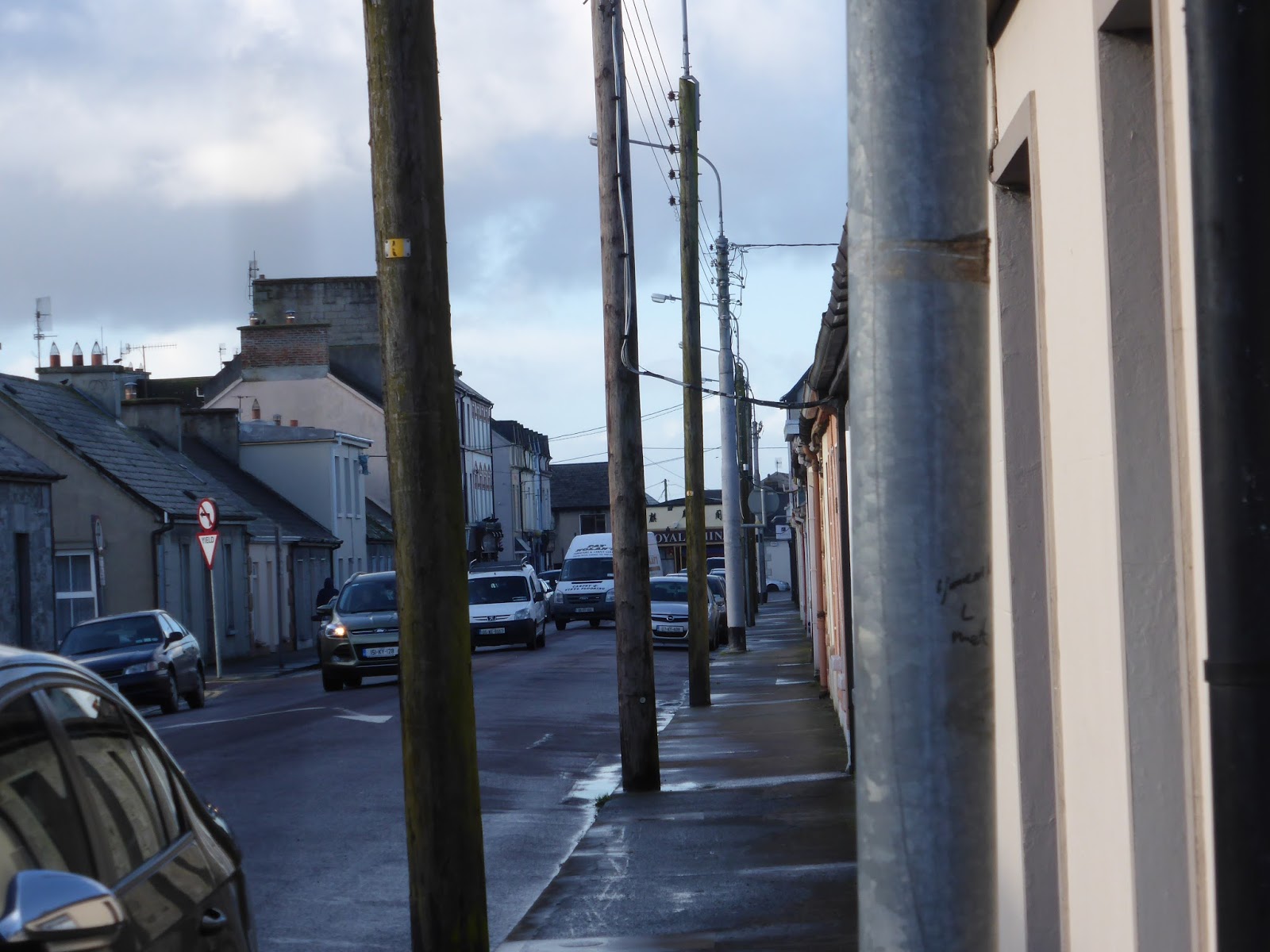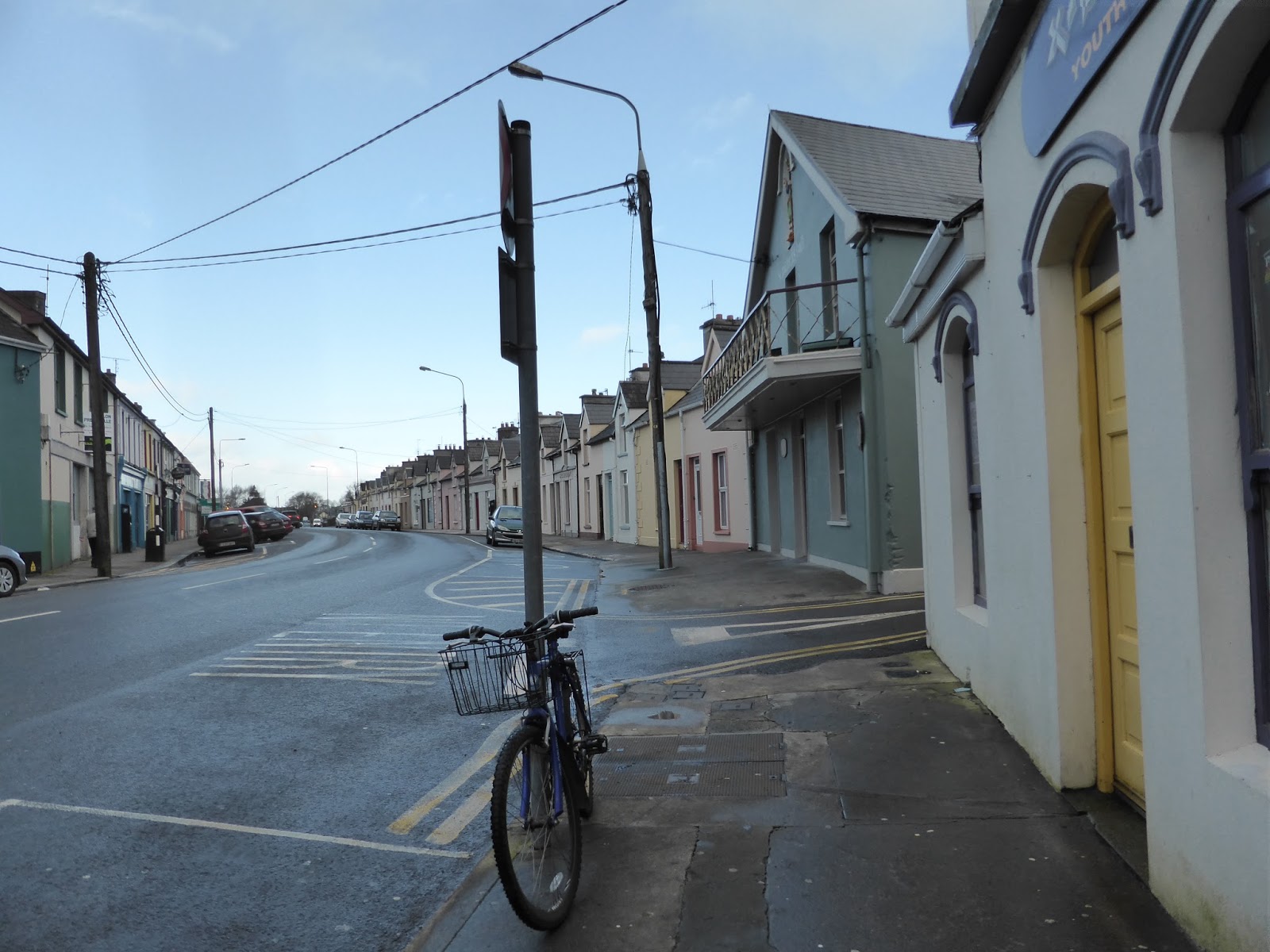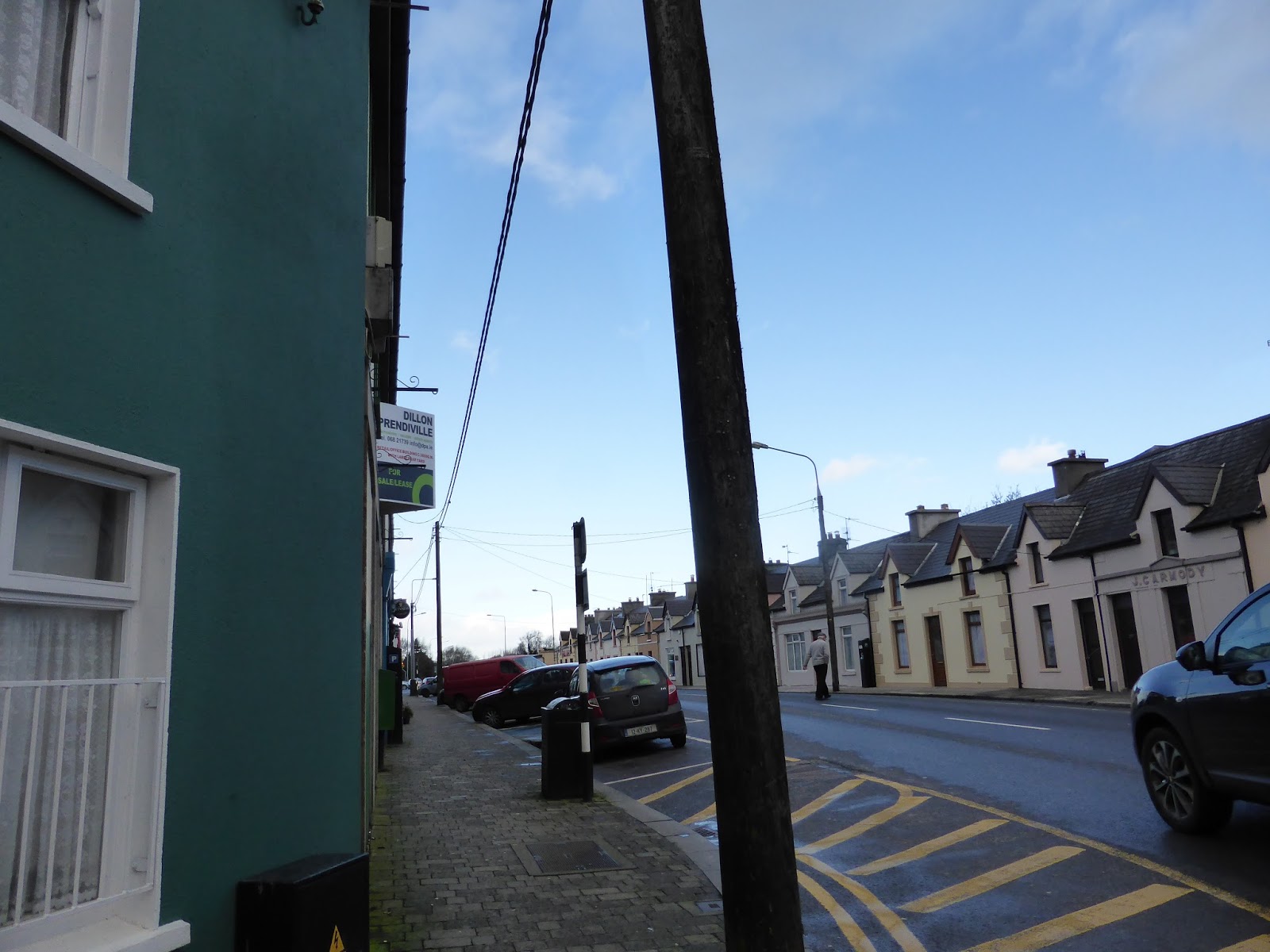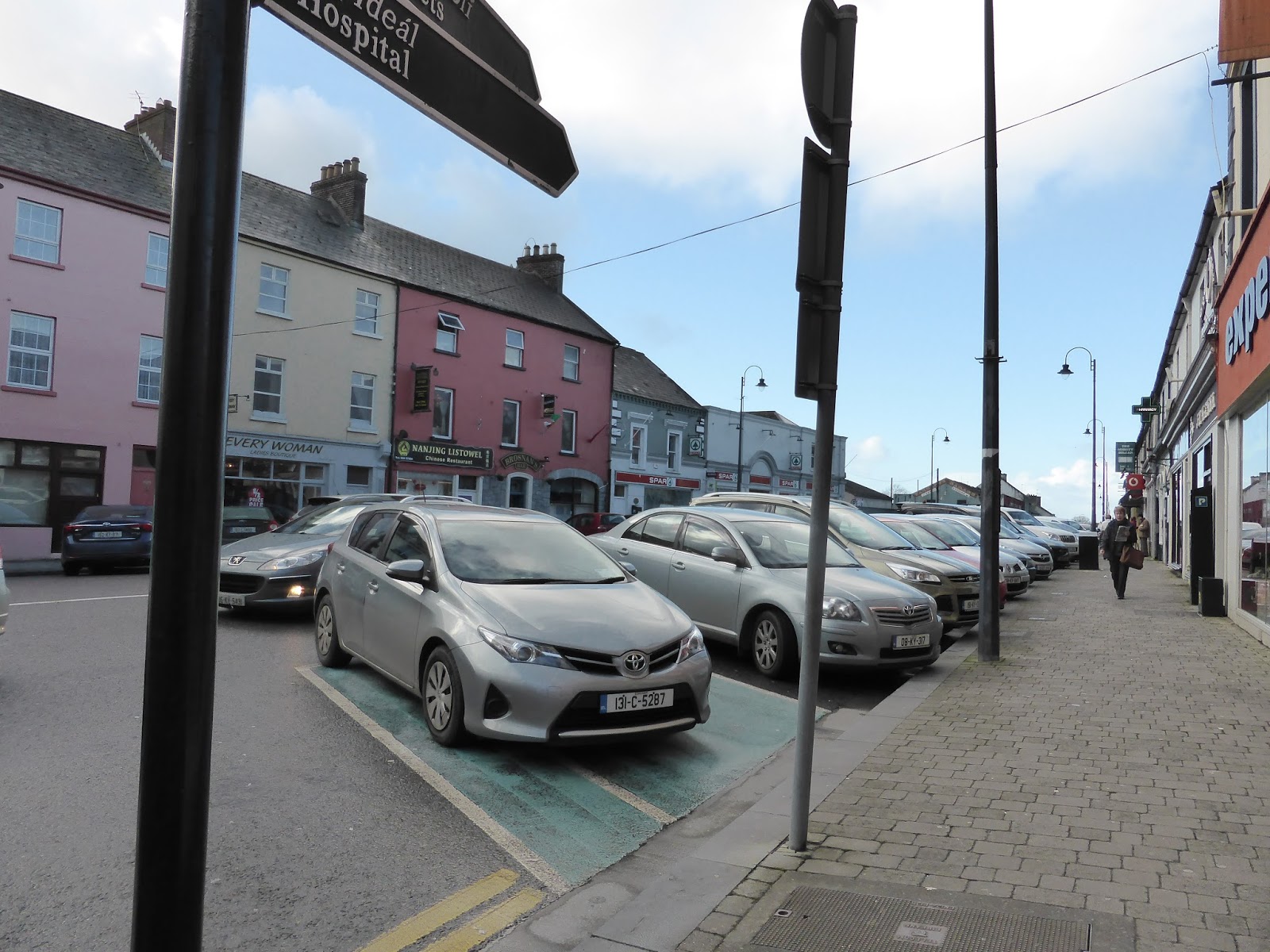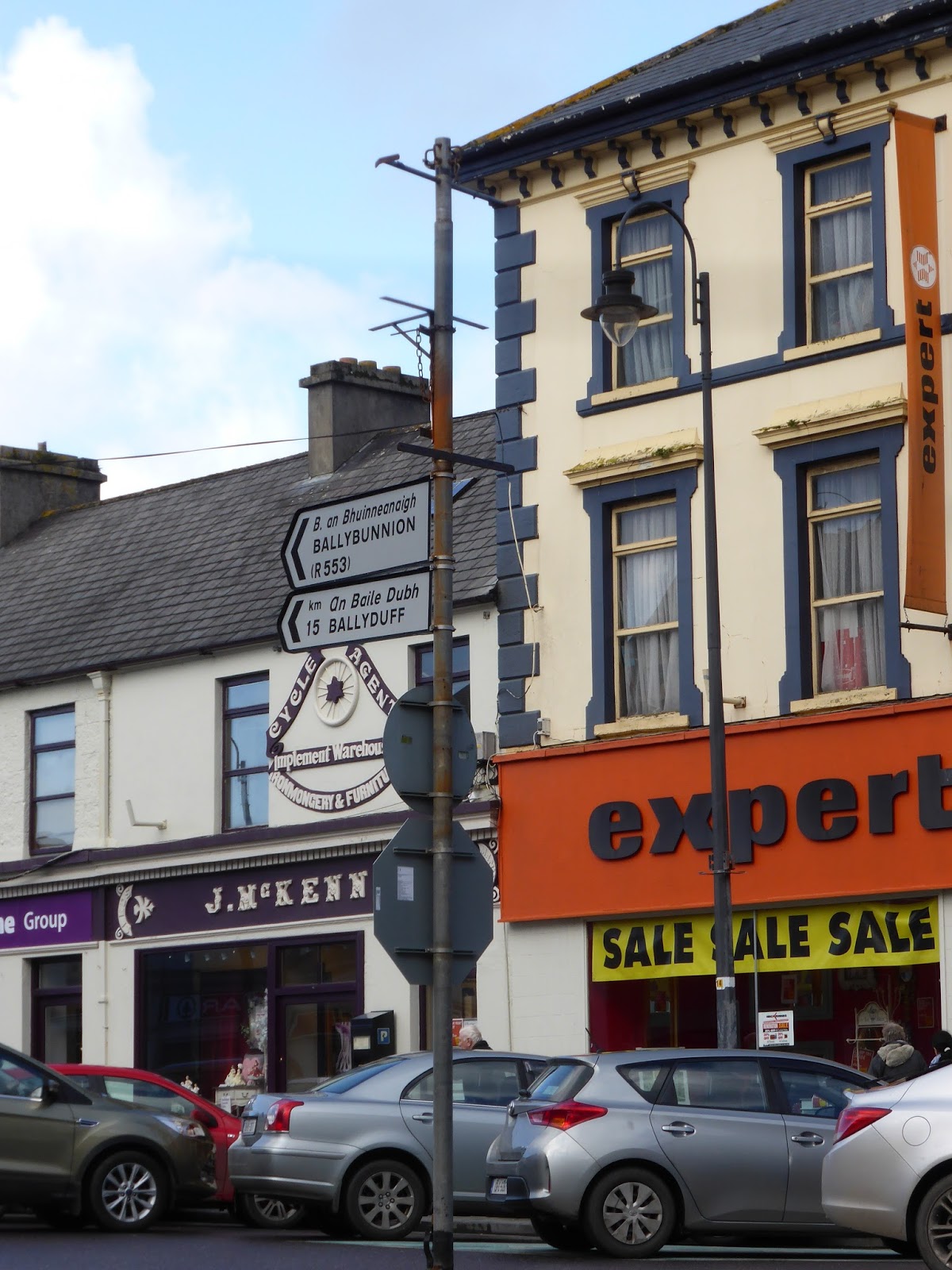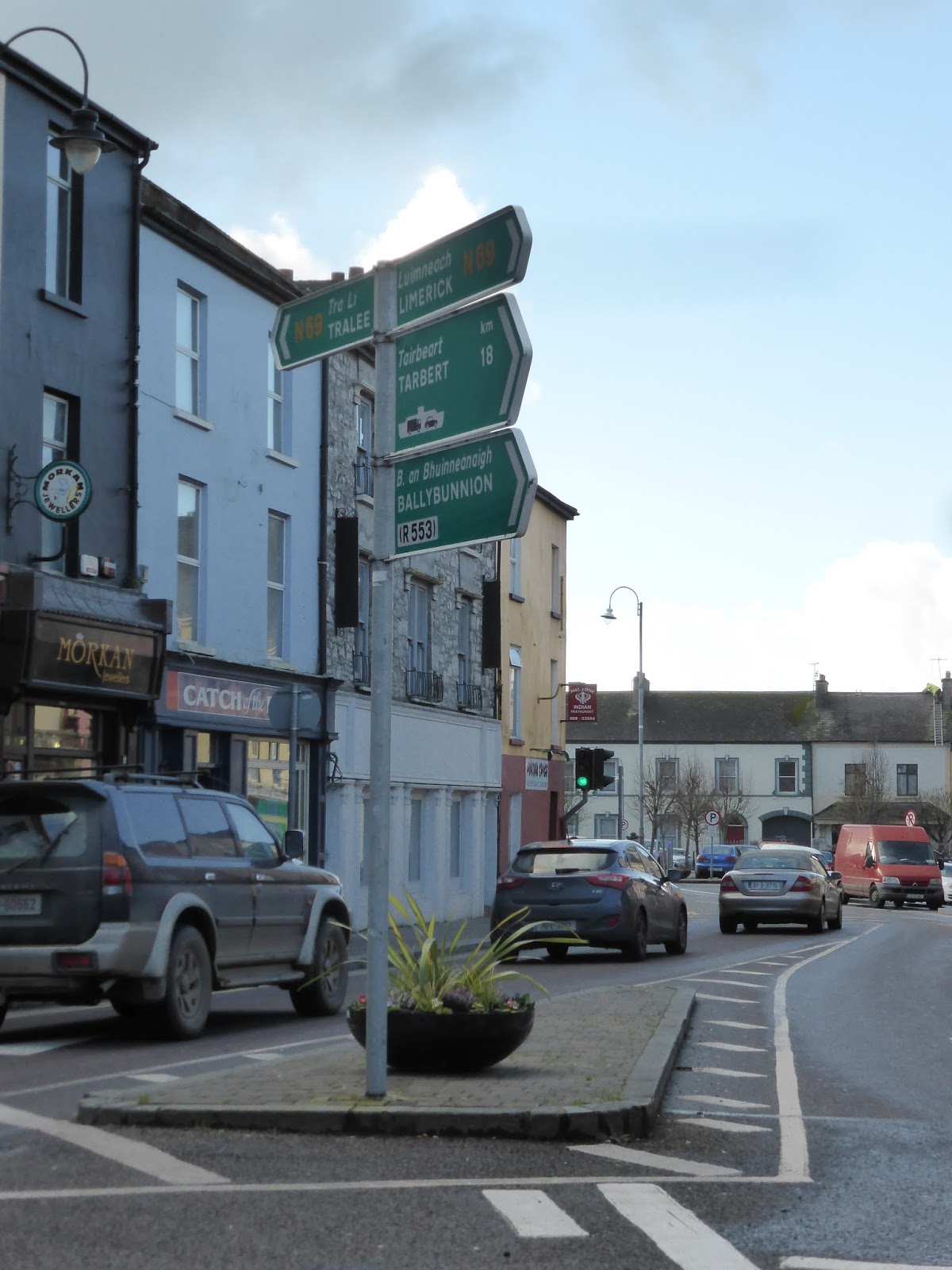 The party faithful are only waiting for the word and they'll be out of the traps faster than any dog at The Kingdom Stadium. Our lovely town will be littered with election posters. Do they make a difference?
<<<<<<<<<
A Really Really Old Radio….and a brand new one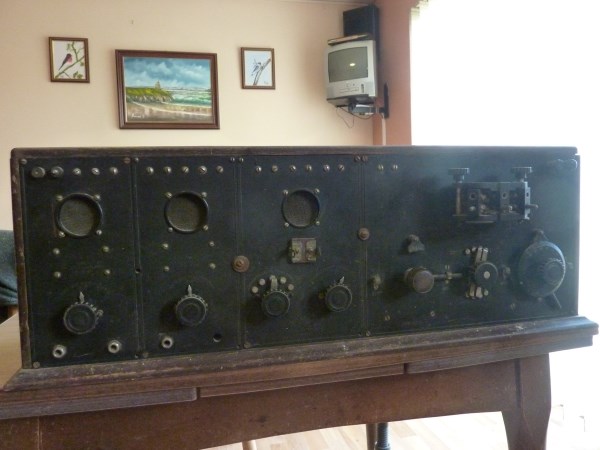 John Griffin brought this radio all the way from Detroit to Knockalougha, Duagh when he returned home to live in 1931. it was the first radio in Duagh and it made Griffin's homestead into a kind of Mecca. The late Christy Downey of Knockalougha often told the story of how as a youth he remembered seeing droves of neighbours crossing the fields to converge on Griffin's house. These people lit their way with torches which were lighting sods of turf held aloft on pikes. The reason for their journey was to hear on Griffin's radio the results of the 1932 general election which saw de Valera elected to The Dáil for the first time.
Years later in 1951 Phillips held a competition during the agricultural show, pictured below.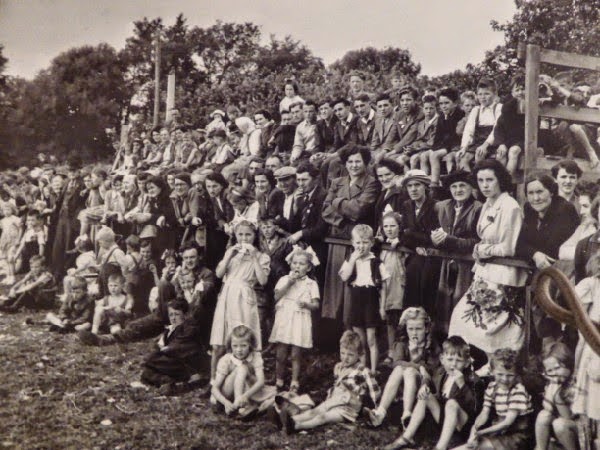 The prize was a brand new Philips radio and the winner was to be the person with the oldest radio. Johnny Griffin was well ahead of the posse there and Junior remembers the delight when they brought the new radio home to Bridge Road.
<<<<<<<<


Look Who Got engaged!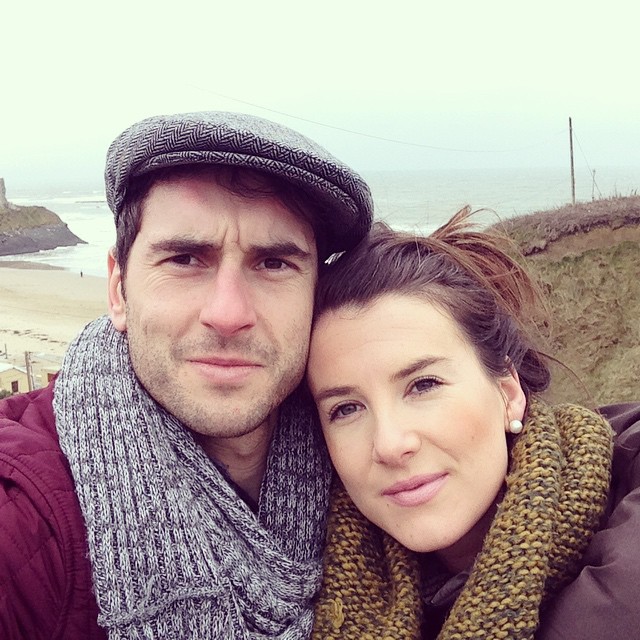 and look where VIP magazine chose for the phooshoot to tell us the good news. Bernard Brogan might have proposed to Kiera in Turkey but I agree with VIP; he looks best with a Kerry backdrop.

<<<<<<<


Are you a past pupil of The Tech in Listowel?


If you answered yes to this question, read on because your old school has an invitation for you;




"As part of the 1916 commemoration, Colaiste na Riochta will commemorate the event on Saturday, March 12, at the school. We will also celebrate a special anniversary of the school and open the school on that date to celebrate these two events simultaneously. We would appreciate if you could loan us any photos, articles, any form of nostalgia in relation to 'the teck' which you or others may have in your archives and encourage people in your blog to join us on the day.
Any one who has anything of interest might drop them into the office to the Principal, Stephen Goulding or the Committee members, Ms. Iseult Glynn or Ms. Marion Sugrue."


<<<<<<


I Never Met Terry Wogan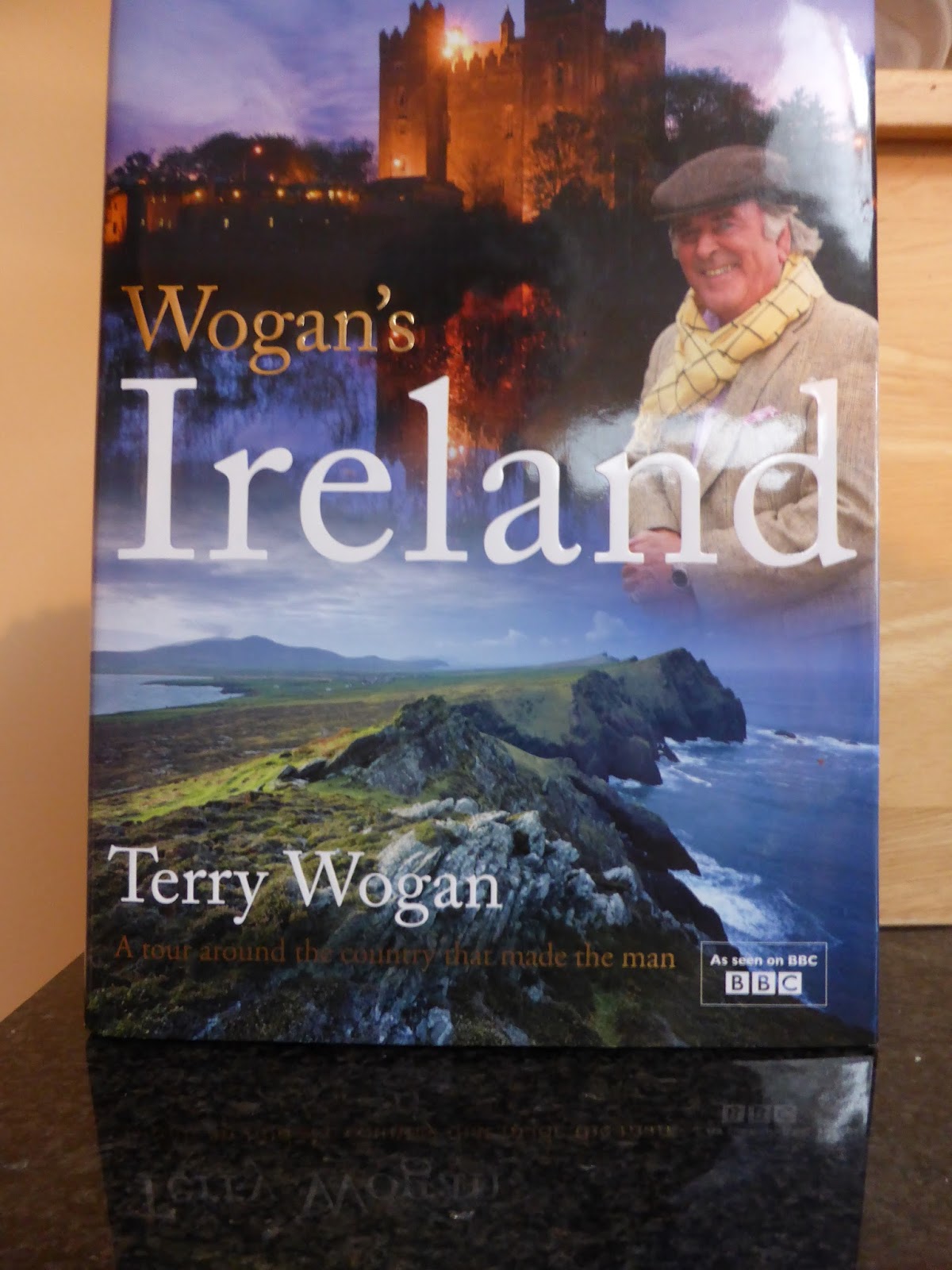 I read his book. I listened to him on the radio and I watched him on TV. Like so many others I felt I knew him. That was his charism. He connected with us all. As my late mother would say, "You could take him anywhere."


His British audience loved him. He embodied all of the attributes they prize. He was charming, witty, relaxed, self effacing, open, chatty and impeccably polite. He followed in a line of Irish entertainers the British have loved: Eamon Andrews, Des O'Connor, Val Doonican and I'm sure there are more I have forgotten. Dermot O'Leary is the closest of today's bunch to that mould.


If you look at the three I have mentioned, they were all cut from the same cloth as Sir Terry. They were utterly competent and professional, full of stories and great company. They "walked with kings yet kept the common touch…" And of course there was the voice. Terry never lost his Irish brogue. He spoke the queen's English with a lilt, a smile and always a hint of roguery.


In the tributes I have read so far, the word legend occurs often. We seem to have lost a lot of legends in 2016 already. He will be missed.


Leaba i measc na naomh is na naingeal go raibh aige.