Sugar Loaf, Co. Wicklow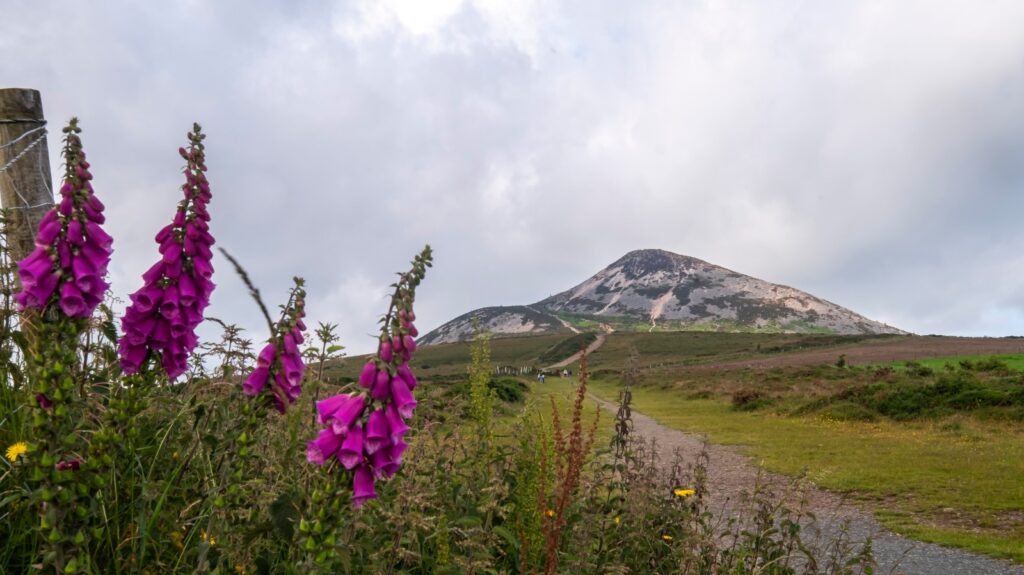 <<<<<<<<<<<<<
Junior Griffin, A life in Badminton
Junior Griffin a true ambassador for the game
An Irish Independent article contributed by Éamon ÓMurchú
April 19 2001 12:11 AM
SURELY the most surprised person in the hall at the recent 30th annual Listowel Open Badminton Week tournament was Junior Griffin ‹ the genial Listowel man who writes the weekly badminton notes in this newspaper. Totally unannounced, he was presented with a specially designed copper plaque to mark his involvement with the prestigious tournament since its inception in 1972. The plaque is the work of Listowel man, Tony Callaghan.
"I had a piece of glass put in my hand and I thought it was only a committee photograph that was being taken without realising that I was being set up," said Junior. "It really is a lovely plaque.
"I got the Open tournament going in 1972 and gradually we brought in other counties. Unfortunately this year a lot of them didn't come because of the Foot and Mouth restrictions. Tipperary in particular have been really great supporters of ours over the years. They make it a kind of a social weekend. The tournament has grown over the years."
Strangely enough, Junior Griffin's first love was handball and he excelled at it in the old alley which is still to the good and which immediately catches the eye as you pass over the bridge on your way into Listowel from Tralee.
"The handball court was the place that kept us out of harm's way," he said.
Junior recalled how he became involved in the game of badminton.
"Eric Browne, the bookie, called me one night in 1964 and asked me would I go up to the badminton hall, which I did, and I became involved in it there and then. As I remember it, Eamon McSweeney,, of the ESB, and Louis Quinlan, of Tralee, collared me in 1975 and asked me would I go forward as chairman of the County Badminton Board. Then, in 1980, I became secretary of the Munster Badminton Council. Junior still holds both offices to the present day.
"Unlike the GAA, it is awful hard to get people to work as far as badminton is concerned," he said.
Of course, Junior has been immersed in the GAA since he was a youngster. Badminton may take up most of his time, but he still manages to work as a stilesman at venues all over the county, as well as at all the big Munster championship games in football and hurling.
Junior works in the fancy goods department at McKenna's in Listowel and is due to retire this year.
"I started in McKenna's on the Monday before Kerry played Armagh in the 1953 All-Ireland football final," he recalled. "I started in the workshop. Now I'm in the Fancy Goods section where we sell everything from Waterford Crystal to pots and pans."
At one stage he was secretary both of the handball and badminton clubs in Listowel. But then the man's capacity for work and his organisational ability is second to none.
He loved his game of badminton himself "Unfortunately the old back has kicked up'.
He candidly admits that badminton has lost some ground of recent years.
"Indoor sports have gone down," he said. "People today have far more choices. You have the leisure centres and then people like to play the Internet. You also have the Play Stations and all these keep people in at night when they would be better off at the badminton court. Like I said, people have far more choices today."
Illustrating the point, he revealed that where there were 24 badminton clubs in the county nine years ago, today there are only 13 clubs. But the game is still thriving in Listowel, Tralee, Dingle, Castleisland, Killarney, Moyvane, Cahersiveen, Causeway, Ballyheigue and Sneem.
"Teresa Broderick from Tralee won the first tournament in Listowel in 1972 and she was back to win the Veterans title last week," he said. "She has given great service to the game.
"A lot of places have built parish halls over the years and badminton always fitted in nicely with that kind of a set-up.
"We are after a very good year in Kerry. We won the Class 3 title for the first time since 1985 and that's a really good achievement. Lorna Keane, who won the Supreme Sports Star Award a few years ago, was the manager of the team. Her mother, Sheile Hannon, is secretary of the County Board.
Reflecting on bygone days in the sport, Junior recalled such well-known names in Kerry badminton as Louis Quinlan, Paul Skuce, Paddy Drummond, Vincent Freeman, Mrs Kelliher (County Badminton Club), Jo O'Donoghue, Carmel Fleming, Angela O'Sullivan, Phil Moriarty and Dominick Foley.
The industrious Listowel sportsman intends keeping the momentum going in his efforts to keep badminton to the forefront in the sporting life of the county.
"A lot of towns are getting new houses which means that people are coming to work in these towns.
"You can walk on the beach in Ballybunion in the summer, but in the winter you need something to do," he said. "Badminton is the perfect game for the winter and it also has its social side."
Keenly aware of his long and faithful involvement with the game of football, I asked him what he thought of Kerry's chances in this year's championship.
"I'm always afraid of Cork and this year will be no different," he said. "Of course, Kerry had a very hard campaign last year. But the four trips to Croke Park were wonderful.
"I remember my first trip to Croke Park. It was back in 1951 for the All-Ireland semi-final replay between Kerry and Mayo. That was won by Mayo and they went on to win the All-Ireland ‹ the last time they won it, in fact.
You had men like Sean Flanagan, Paddy Prendergast and Paraic Carney playing with Mayo and the likes of Paddy Bawn (Brosnan), Eddie Dowling, Jackie Lyne and Jim Brosnan playing with Kerry.
"My next trip was for the '53 final, the week I started work. I was there again for the '54 final in which Kerry were beaten by Meath. Then in '55 we went up thinking we hadn't a chance against Dublin and we all know what happened. One of my great favourites on those Kerry teams was John Cronin.
"I would give Kerry a good chance in this year's championship and especially if Maurice Fitzgerald is fit. It's the coolness with which he takes the frees and who can forget the first match against Armagh last year. The way he put the ball down forty yards out and booted it over the bar. It was absolutely wonderful.
"Mick O'Connell and Eamon O'Donoghue were able to read each other's game. It's the same with Maurice Fitzgerald and Mike Frank Russell. It was marvellous the way O'Connell could deliver a pin-point pass to Eamon. "He'd land the ball right in his hands."
But Junior has a word of advice for Páidí Ó Sé and his players: "Uneasy lies the head that wears the crown," he warned. "Kerry are there to be shot at."
Meanwhile, Junior Griffin is happy that he has overseen another successful year for badminton in the county.
"We hope to see even greater honours come our way in the years ahead," he added.
A great sportsman who has given a lifetime of service to his county in every one of the sports he has espoused.
He's known to a huge number of people as the genial person manning the stiles at various GAA venues around Kerry and indeed Munster. But in the more intimate milieu of the badminton fraternity he is regarded as a doyen. A man with a passion for anything he puts his mind to.
It was a fitting tribute from his club in Listowel to honour him in the manner they did at the recent Open Week.
Junior Griffin a true ambassador for the game of badminton.
<<<<<<<<<<<<
An Old Post box
This picture of an old unused box was shared on Facebook by Vanishing Ireland. It's location is somewhere near Milstreet in Co. Cork.
<<<<<<<<<<<
Gone Fishing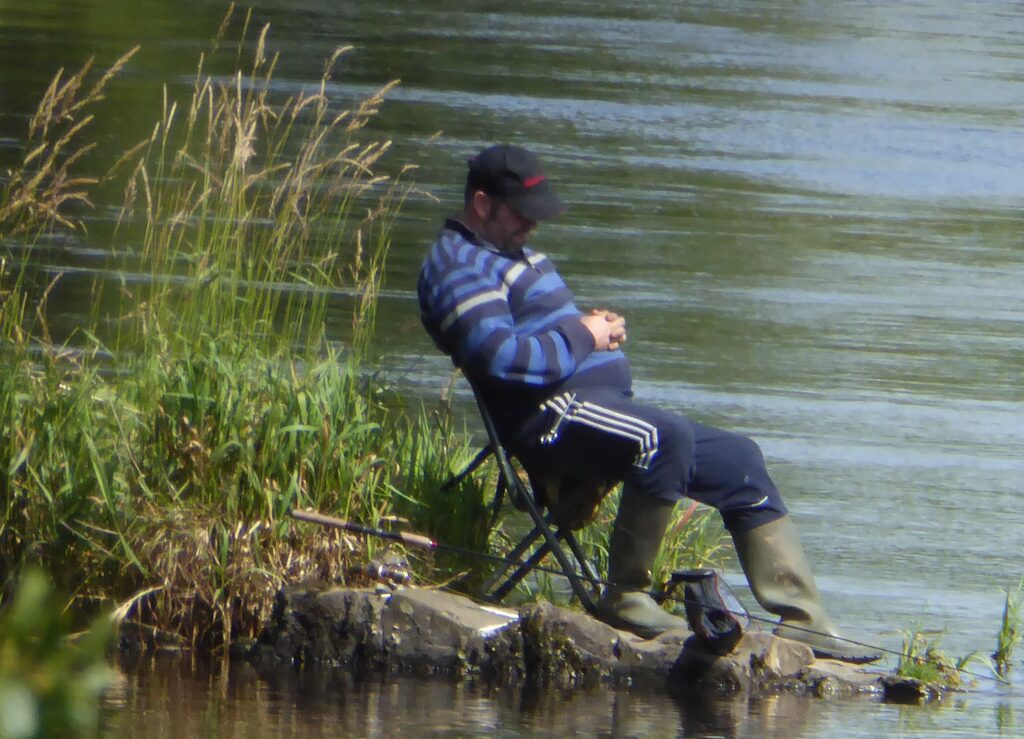 <<<<<<<<<<<<
A Poem that will strike a Chord
Box
by John McGrath
I wondered why the box
was so much bigger than the book;
why the book the poet sent to me
was so much smaller than the box.
Then I opened the book
that was filled with love and lore,
with longing and laughter
and weeping and rivers
and oceans and pain,
so much wisdom and wonder and joy
and so many people and stories,
that I marvelled at the miracle
of how a box so tiny
could hold so great a book.
>>>>>>>>>>>>>>
Listowel Town Square, July 22 2021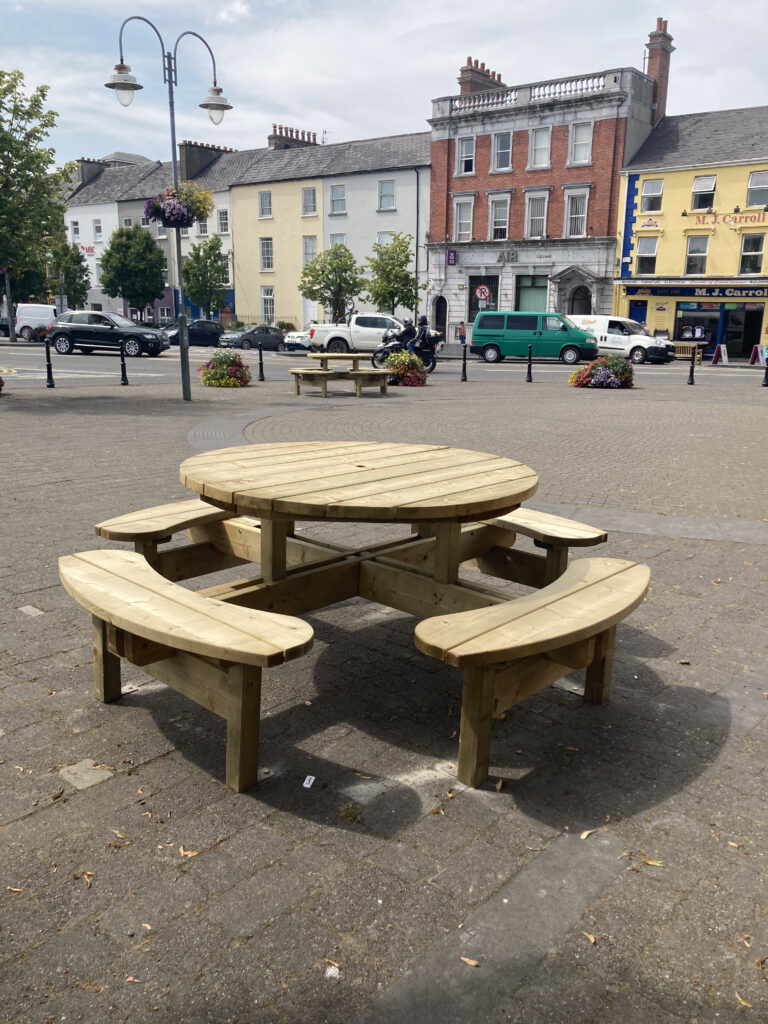 <<<<<<<<<<<<<<<<<<<<<<<<