A winter ready robin
<<<<<<<<<
Postbox in Greenane, Kanturk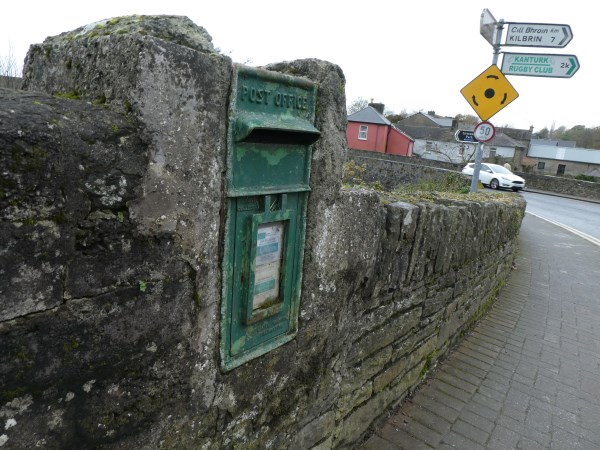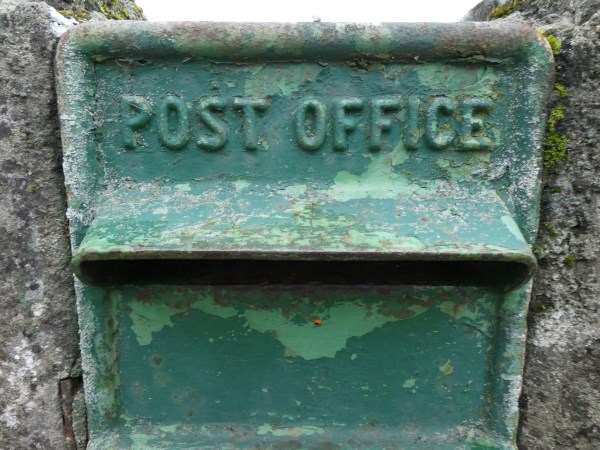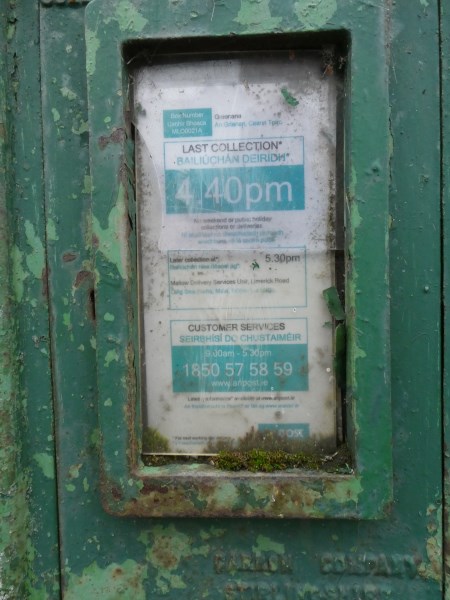 This lovely old postbox needs a lick of paint. It is very important that we preserve these lovely pieces of street furniture. They have stood the test of time and deserve better care.
<<<<<<<<<<
Some Kanturk Landmarks
This building known as The Clock House, now houses the Credit Union. It is a lovely old building complete with weathervane and public clock. It is beautifully kept and looks much as I remember it from 50 years ago.
Strand Street
This corner used to house Connolly's shoe shop in my day.
Greenane Park is a new development since my day.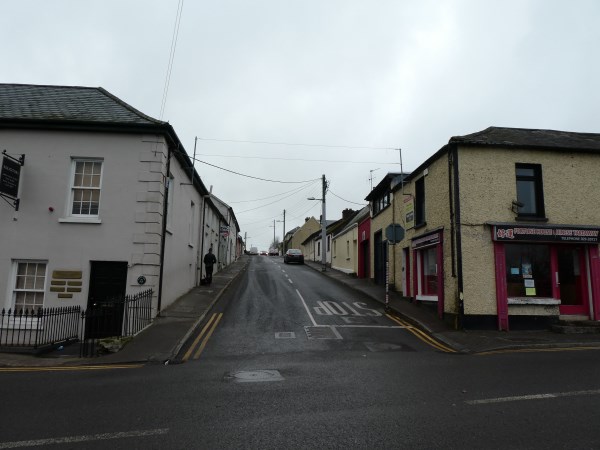 This steep hill leads to Coláiste Treasa
Greenane
This iconic Kanturk store which we used to call Donie's is, sadly, closed.
<<<<<<
A Brosna Miracle
From Dúchas schools folklore collection
St. Mullen's Well (Brosna, Co. Kerry.)
St. Mullen's well is situated in the picturesque historic town of Brosna in East Kerry. In the dim an distant past, St. Mullin – a holy Bishop was preaching to a large crowd of Pagans at the foot of Lavalla hill where the blessed well is situated. He saw that his words were making a deep impression on the pagans and he was hoping to make many converts. When the Saint had concluded his sermon a tall handsome blind man said: If you claim God has such power, I'd like you would give some demonstration of that power. "If I representing God ." said the Saint "gave sight to your eyes would you be converted?" "Gladly and willingly," answered the blind chieftain. Thereupon the Saint, lifting his crozier above his head prayed long and fervently and then struck the ground three times with the end of the crozier. Immediately water gushed from the ground and when the Saint bathed the blind chieftain's eyes with the water and immediately his sight was restored. The chieftain and all his followers were converted on the spot. Every month of May hundreds of people pay "rounds" at the well and many cures especially to the eyes have been effected.
<<<<<<<
Read it and Laugh
I Built a Fabulous Machine
by Jack Prelutsky
I built a fabulous machine
To keep my room completely clean.
It swept it up in nothing flat.
Has anybody seen the cat?
<<<<<<<
Talented Artists in Scoil Realta na Maidine
Aren't the boys cards beautiful this year ?
<<<<<<<<
Tralee's Bansky?
Whimsical shadowy murals have been popping up around Tralee. They are the work of Mike O'Donnell, a talented artist, playwright, poet, composer and musician There is no end to Mike's talents. Here are a few of his pieces that have become a talking point in Tralee.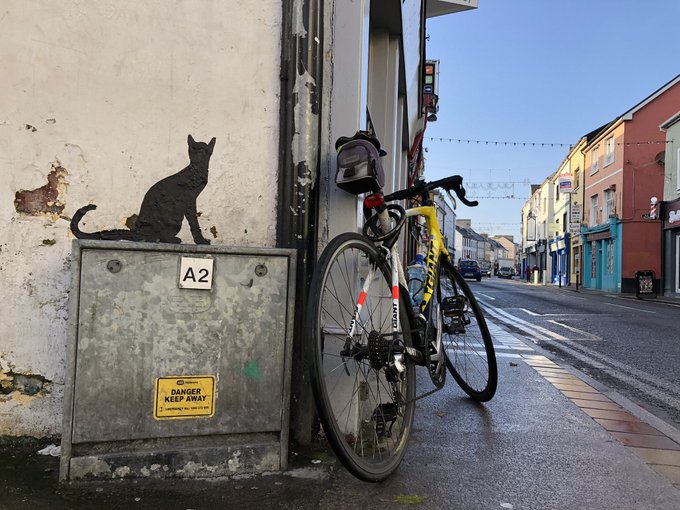 The yellow bike is kinda like his signature or tag.