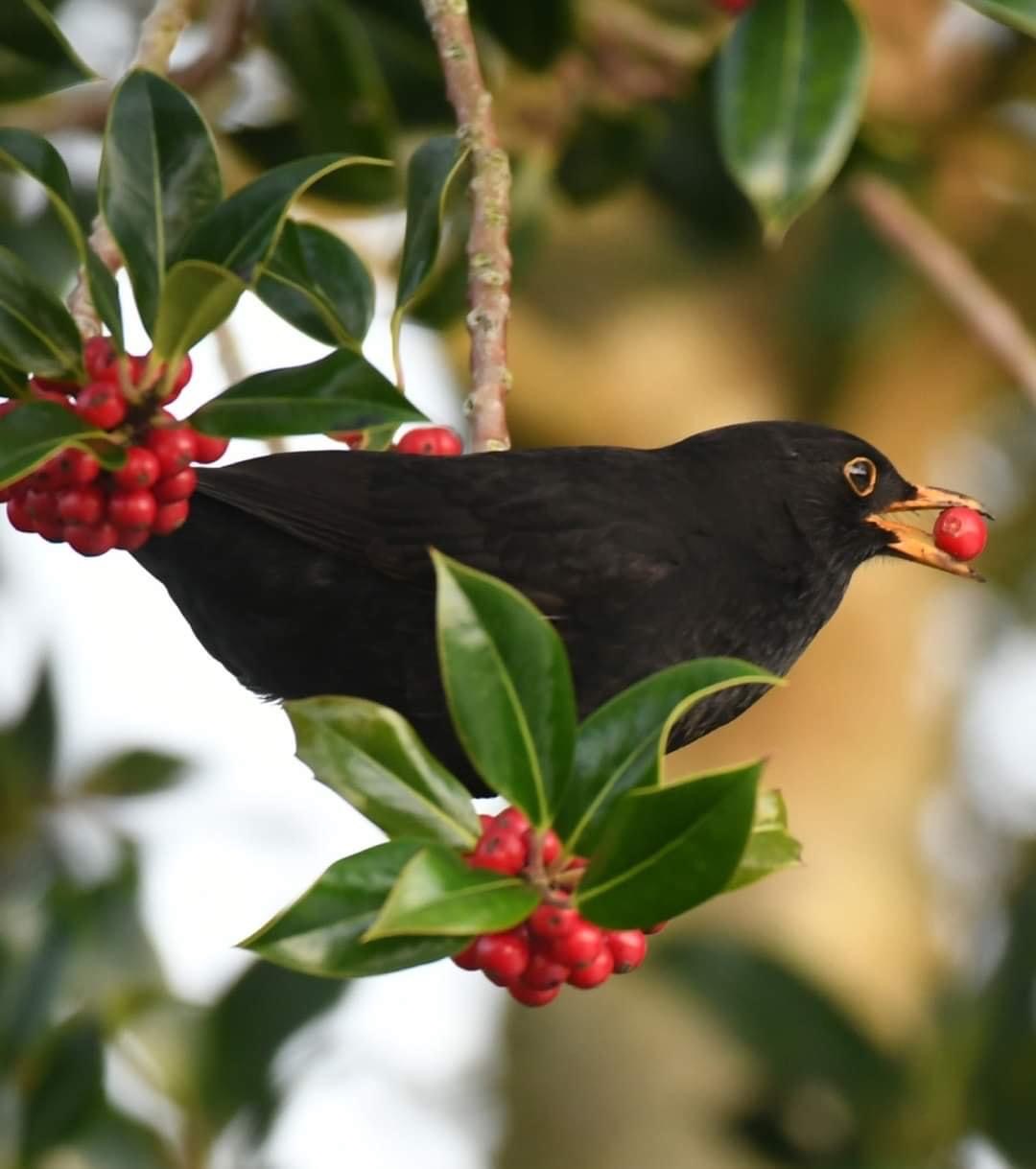 Photo: Criostóir Grayson
<<<<<<<<<<
Kanturk in the Snow
These photos were shared on the Facebook page, Kanturk Newsletter. They are the work of local photographer, Janusz Trzesicki. He took these during the heavy snow a few years ago.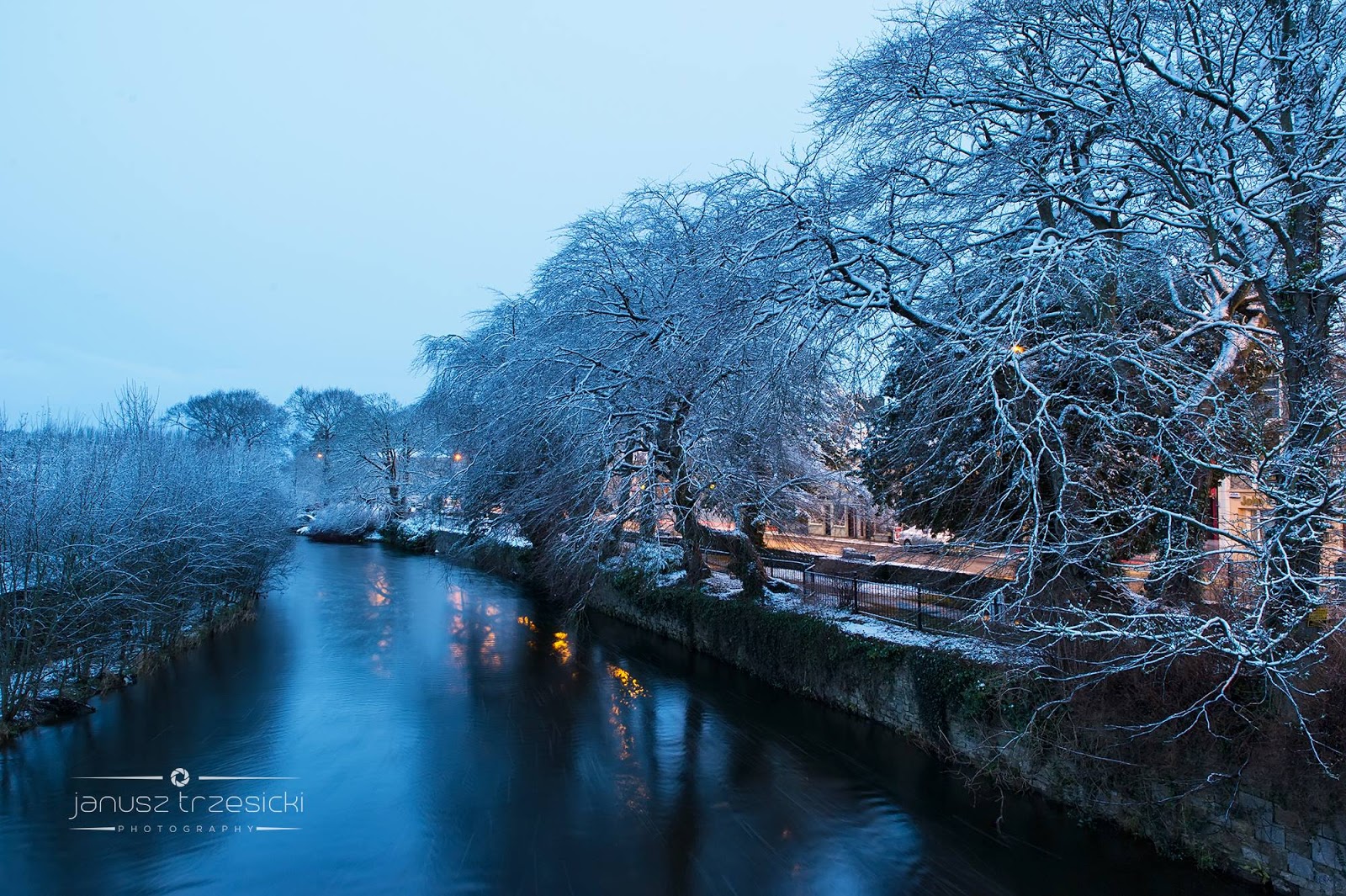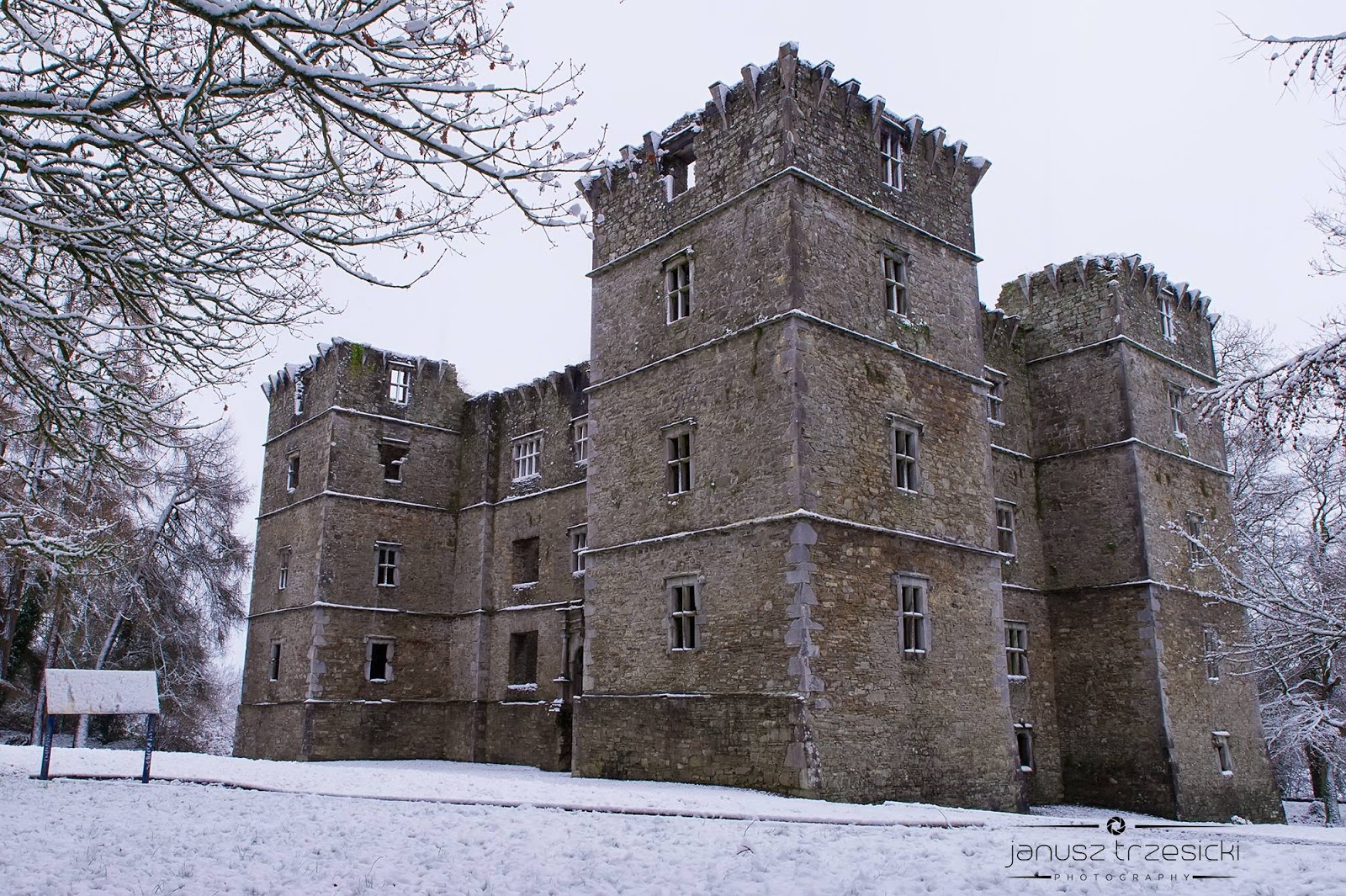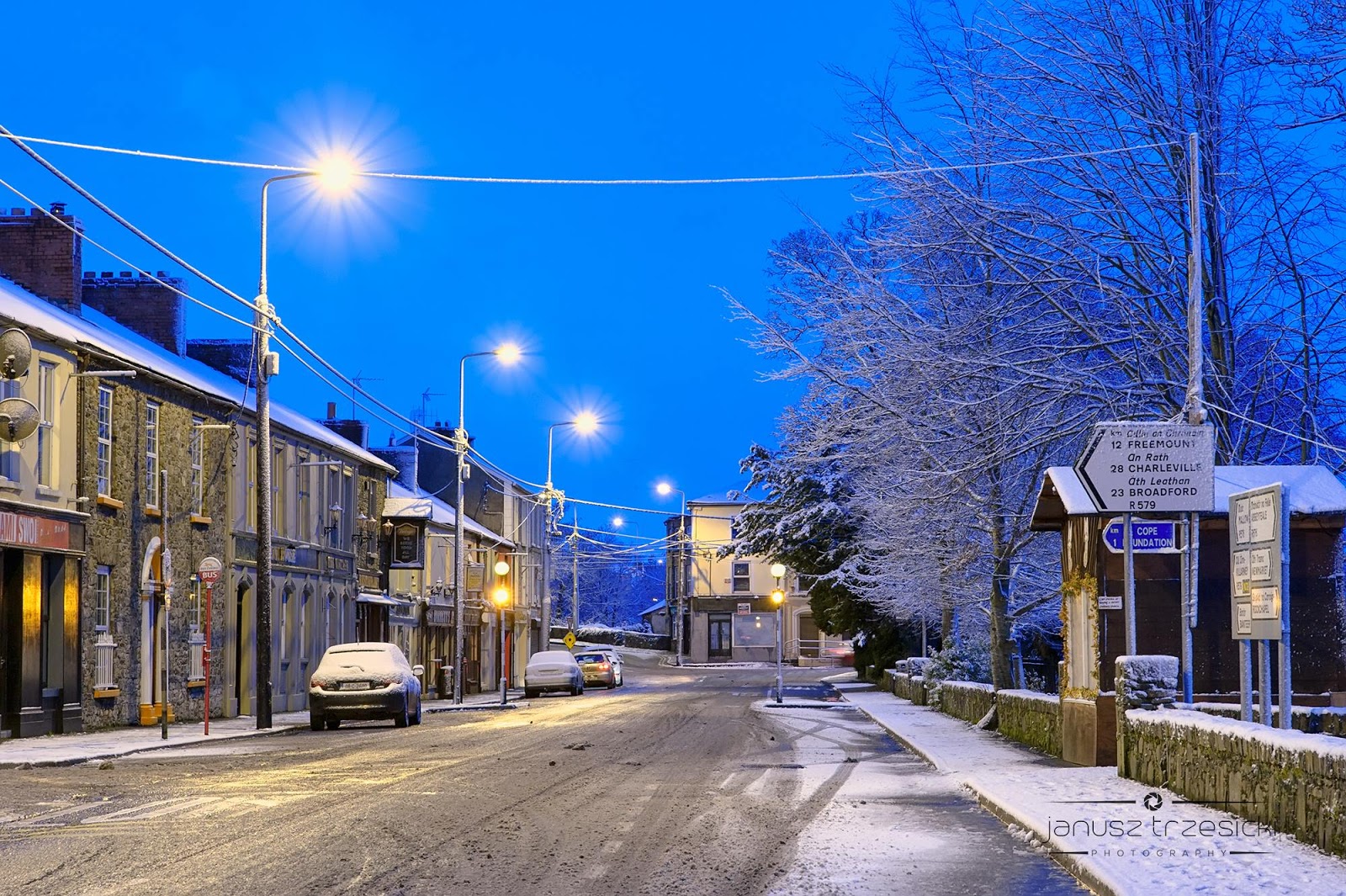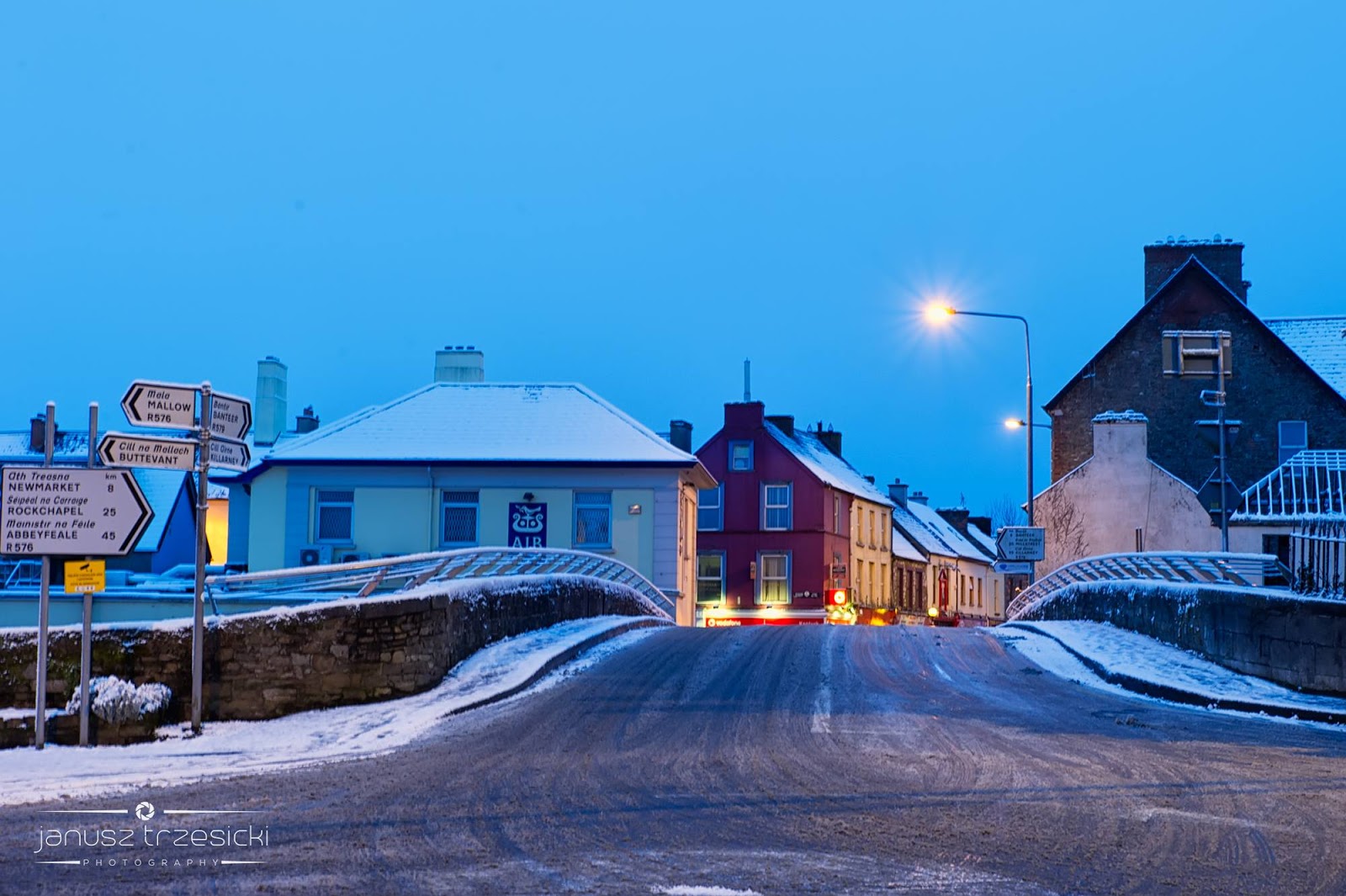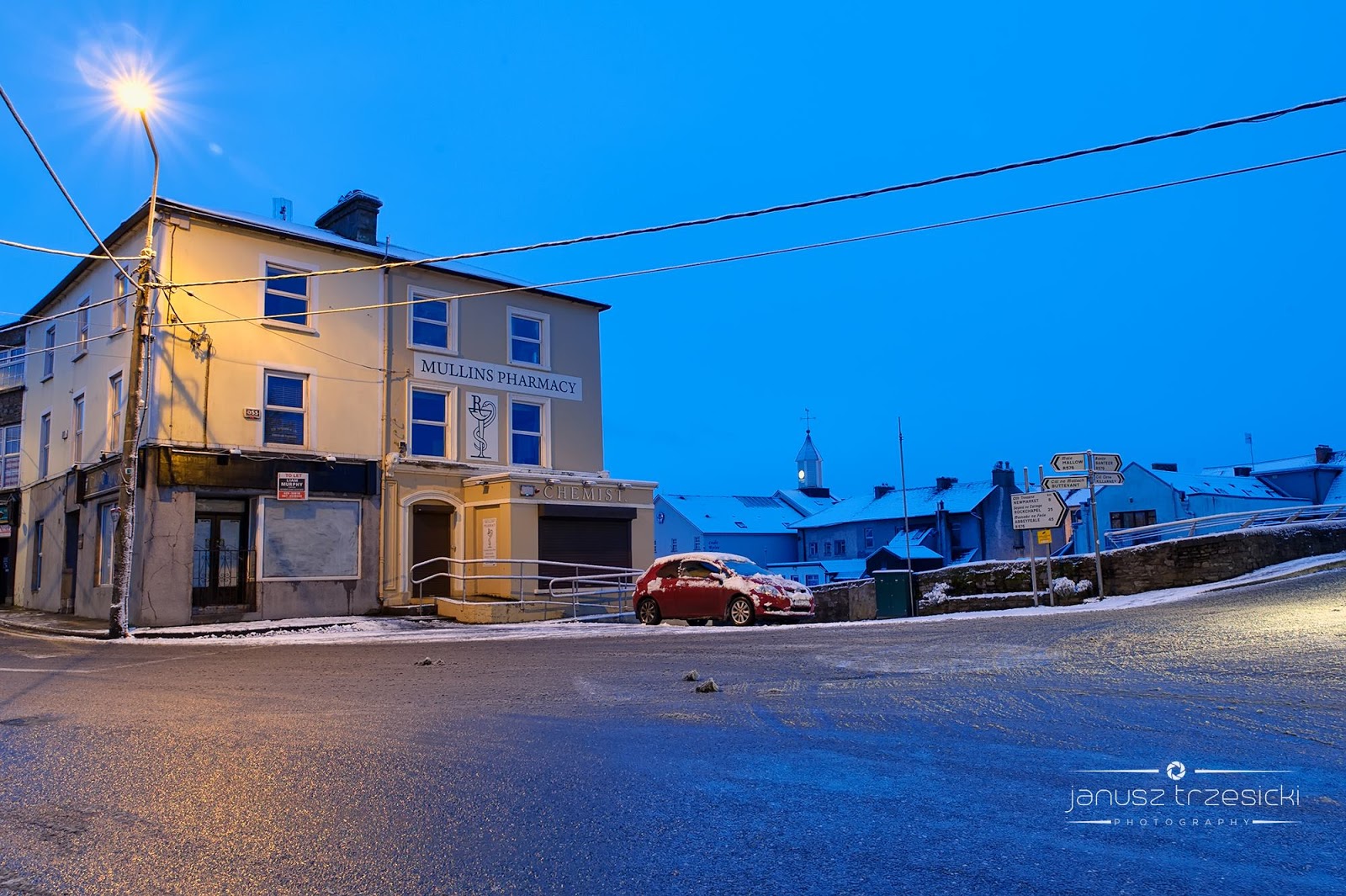 <<<<<<<
Another Name or Two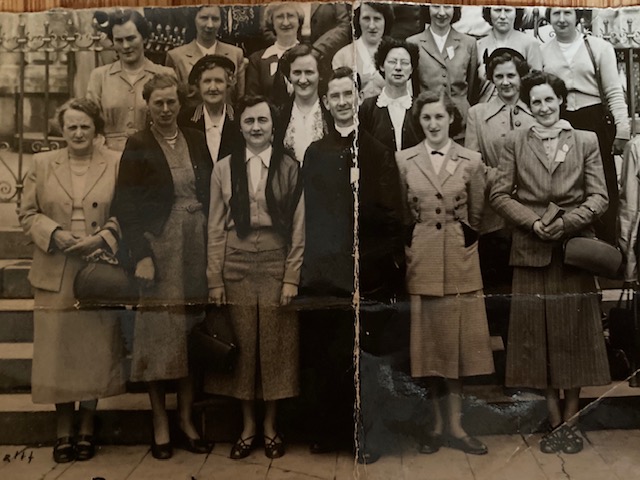 Margaret Dillon thinks that the lady with the hat in the second row is Mrs Morgan O'Brien not Sheehy. She and her husband used to have a shoe shop in The Small Square.
The lady at the far right in the second row may be Mrs. Mulvihill, William Street.
<<<<<<<<
Laundry by Mary Coll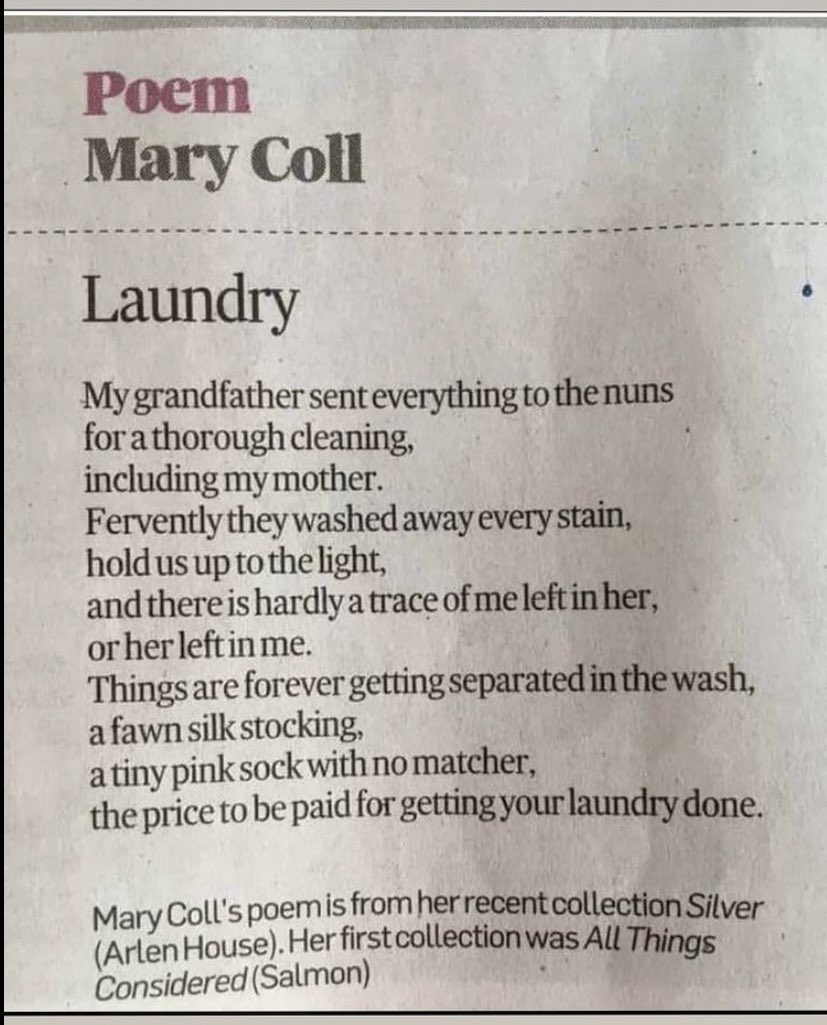 <<<<<<<<<
A Story from the Biden Inauguration
The apparel oft proclaims the man (Shakespeare)
Some people are fascinated by what people were wearing to the biggest gig in Washington this year. Much of the limelight was stolen by Bernie Sanders, rocking a 'Grandad on his way to the post office" look.
That story had a good ending. I read this on Twitter;
"Bernie Sanders threw his meme on a sweatshirt. Charged $45 for it. Sold out immediately in all sizes. Then donated 100% of the proceeds to Meals on Wheels Vermont"
It is to Jill Biden's coat that I am now directing your attention. Forget about the lovely blue sparkly tweed one she wore to the inauguration proper. Take a look at the white one she wore over a matching white dress to the fireworks and concert.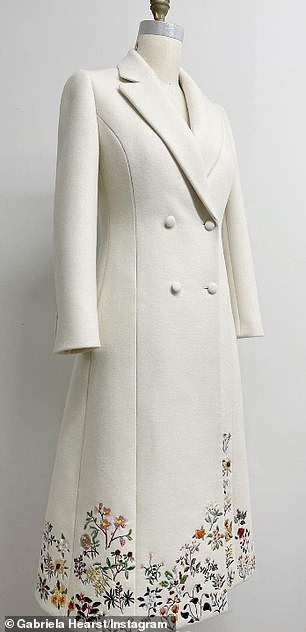 Dr. Jill Biden's Inauguration Evening Dress had flowers from all 50 States plus the US territories embroidered on it, with the flower of Delaware sewn near her heart and the other flowers branching out from it. What a lovely message from a lovely woman.
ETA: "Inside of the coat, representing the lifelong calling and service of Dr. Biden as an educator is a hand embroidery on the lining with a quote from Founding Father Benjamin Franklin:
"Tell me and I forget. Teach me and I remember. Involve me and I learn."'
The materials used were existing available fabrics to minimize the impact on the environment."
https://tomandlorenzo.com/…/jill-biden-sent-a…/
Pictures from designer Gabriela Hearst:
https://www.instagram.com/gabrielahearst/…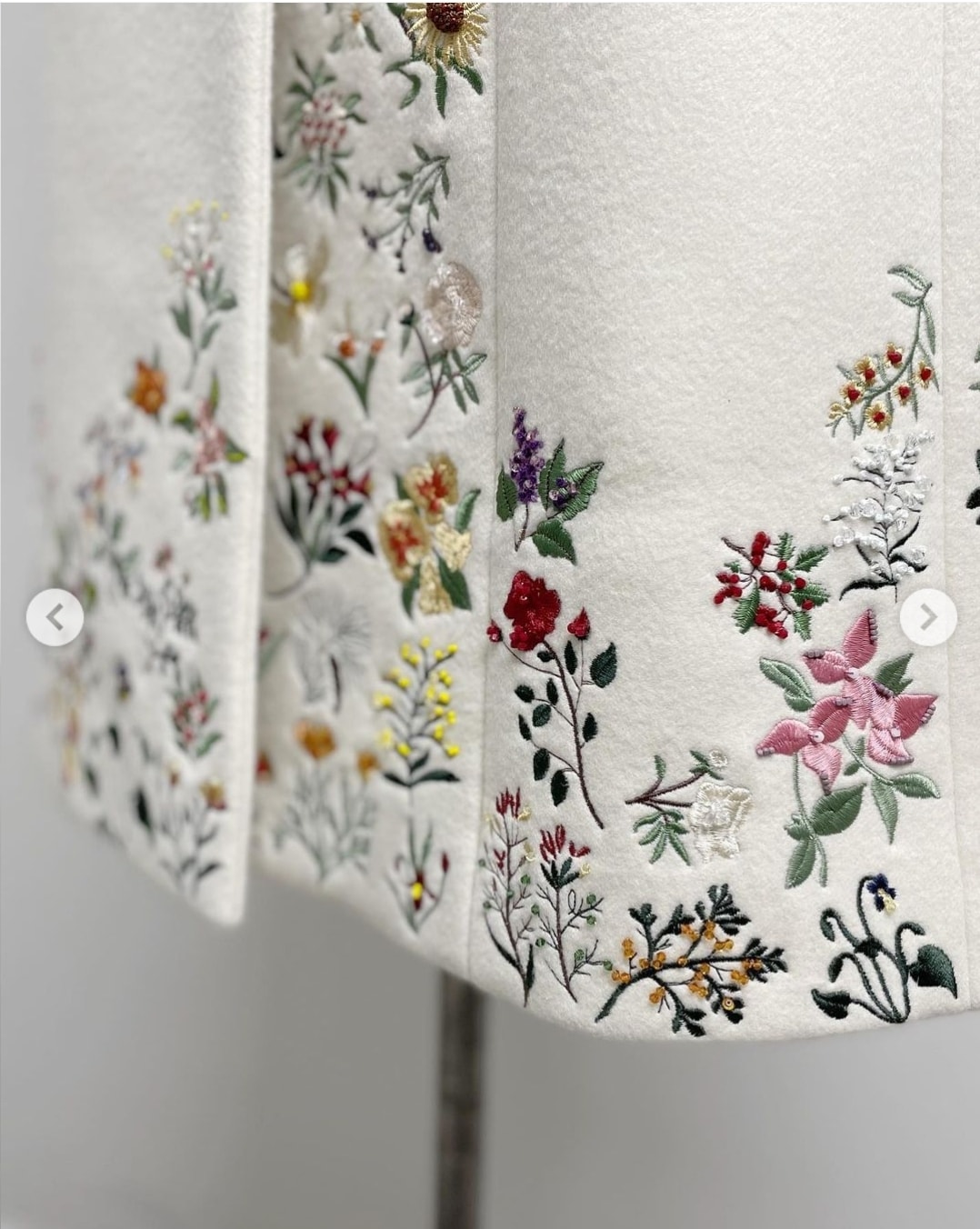 Each flower took three to four hours to hand embroider. The embroidering was done by Irish designer, Laura Weber from LWPearl.. She was chosen by the designer of the outfit, Gabriela Hearst. Laura and her team hand stitched every flower. The placement of every flower was done with precision . The flower on Dr. Biden's facemark was the emblem of Delaware.
Between Bernie's hand knitted mittens and Dr. Jill's magnificent hand embroidered creation, this inauguration was a triumph for handcrafts and American design.