First Year at the New Date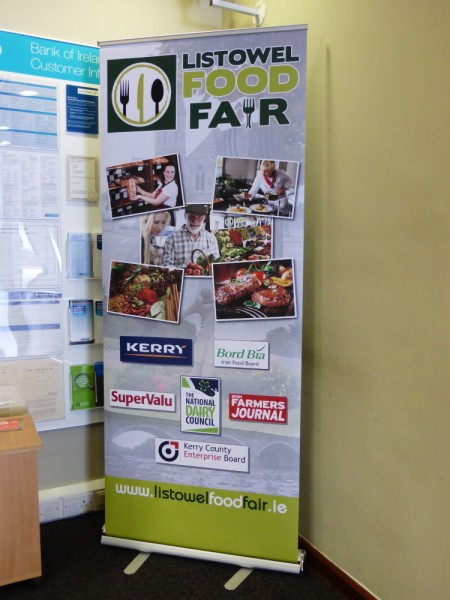 What used to be an Autumn event has moved to June this year. A marvelous array of events is lined up for the weekend but the show I attended yesterday was a great opener to the festival. The official opening with the traders bake off was to happen later but this was a lovely solemn ceremony coming at a poignant time in Irish American relations.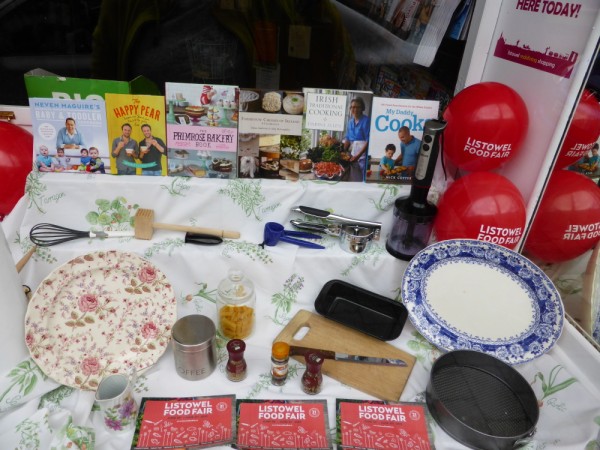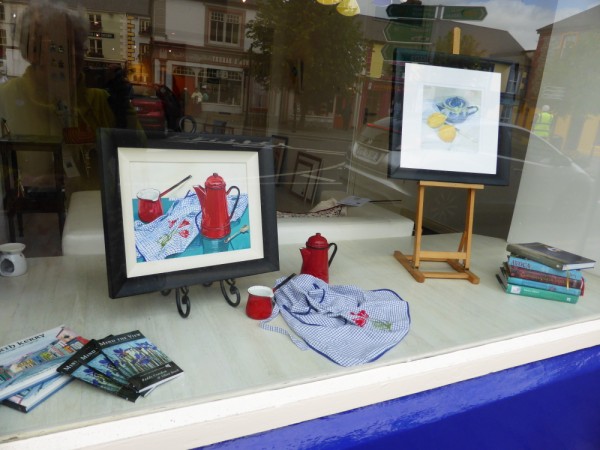 The ceremony, which took place on William Street was in honour of Kathy Buckley who was born in William Street, Listowel and went on to serve as a cook in The White house under three U.S. presidents. U.S ambassador, Kevin O'Malley unveiled a plaque at the house where she lived before she emigrated and to where she retired when her stint in the U.S came to an end.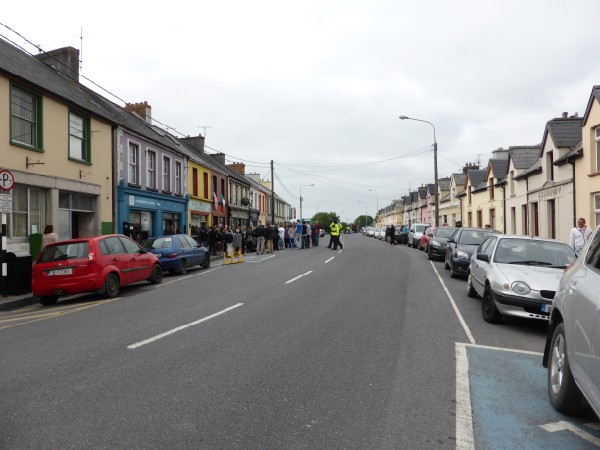 5.00 p.m. and William Street Upper was closed to traffic and a nice crowd had gathered outside the ancestral home of Kathy Buckley.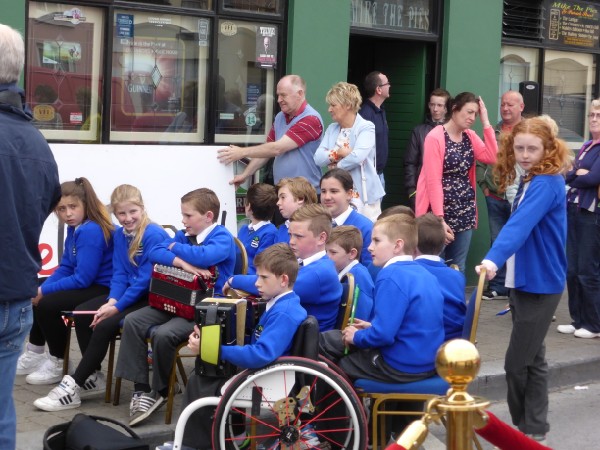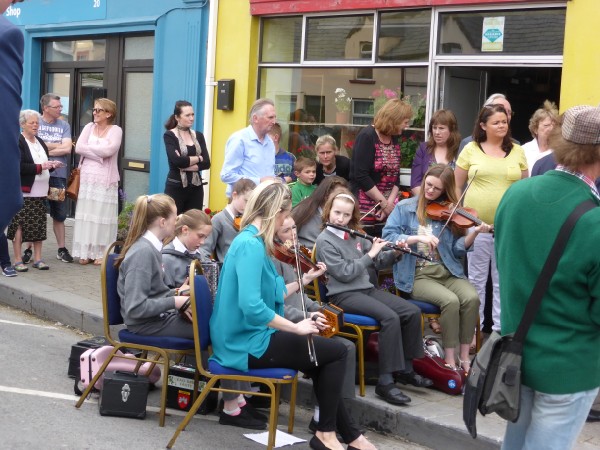 Two bands from local schools greeted the ambassador on his arrival. People living and working nearby came out to see the spectacle.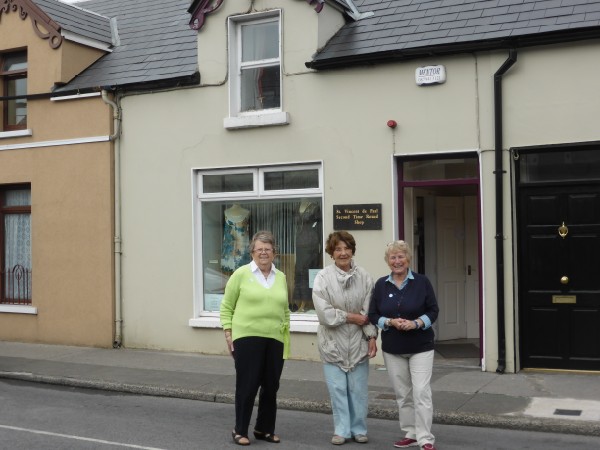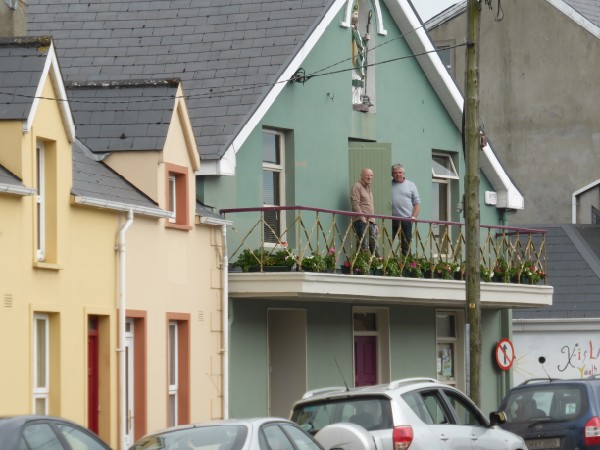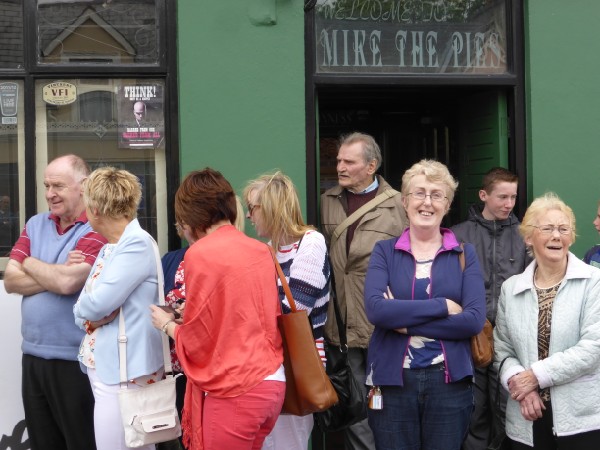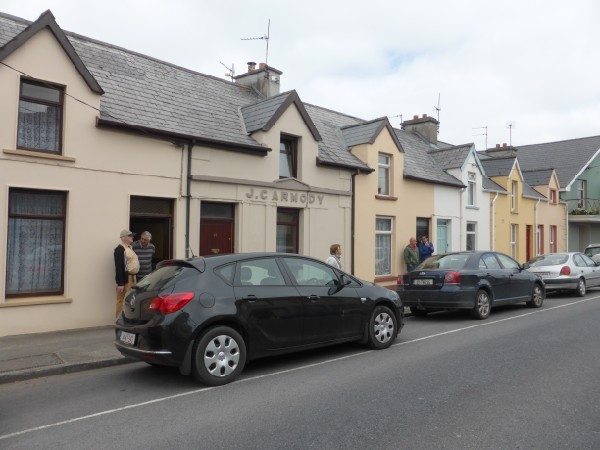 Listowel people and particularly William Street people were well represented.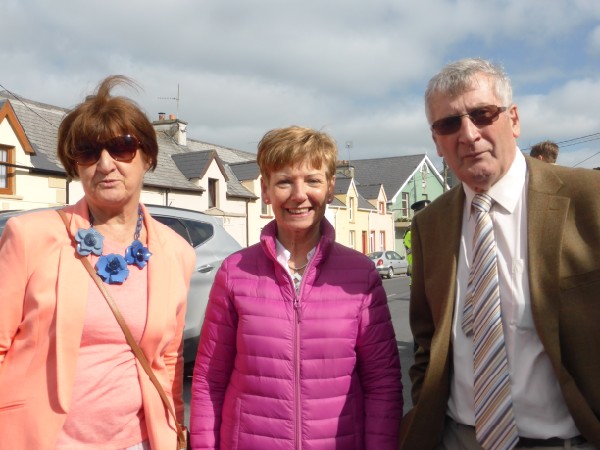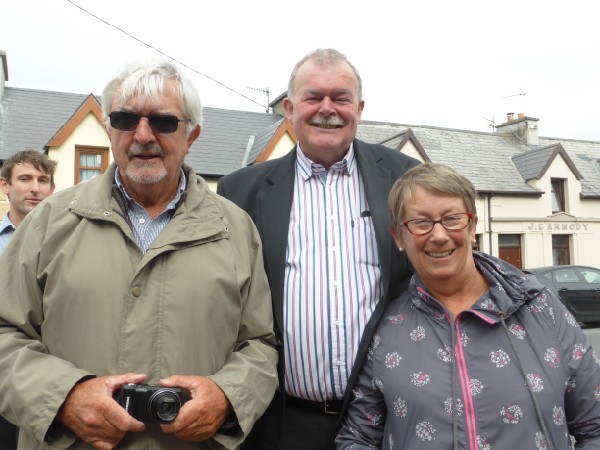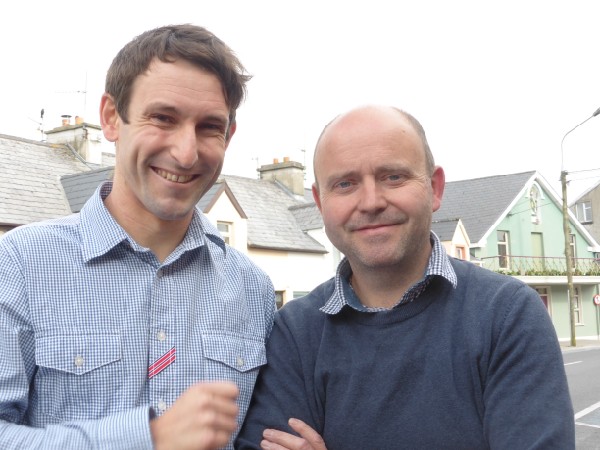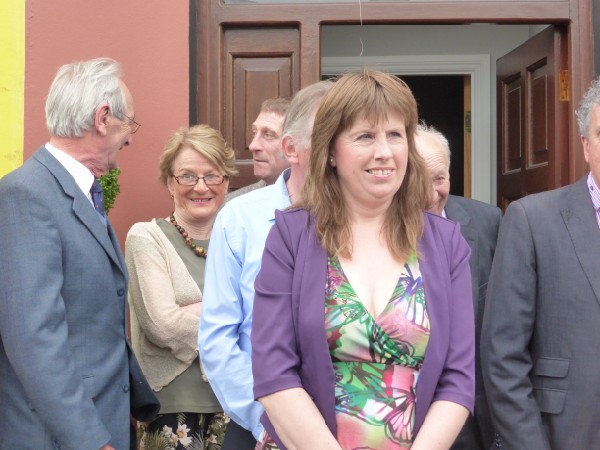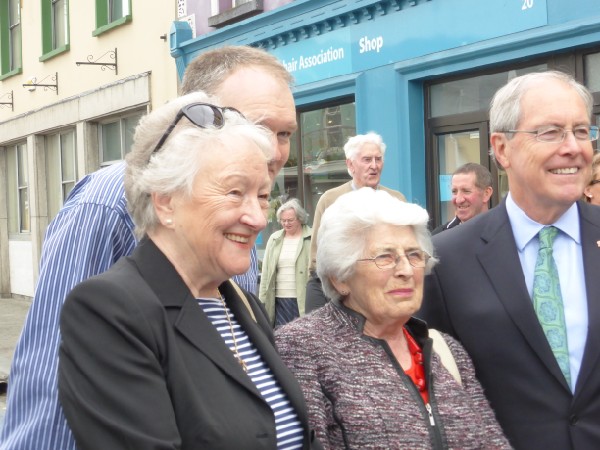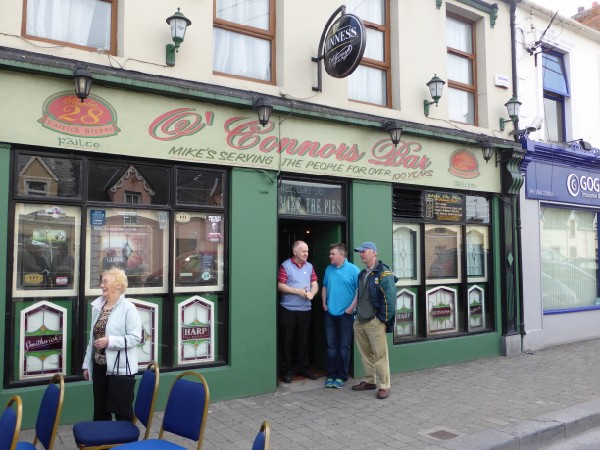 Security was discreet but visible.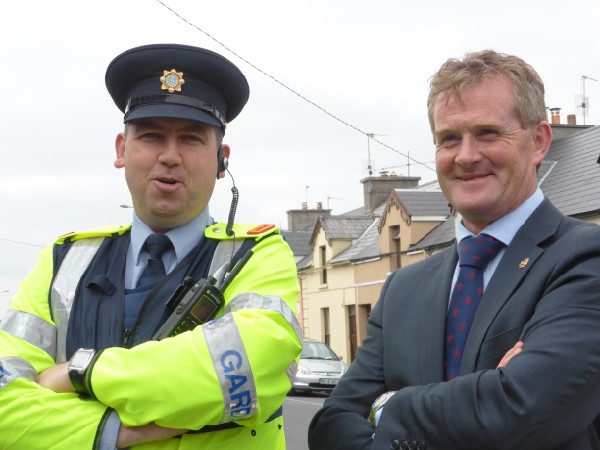 Billy Keane was the master of ceremonies.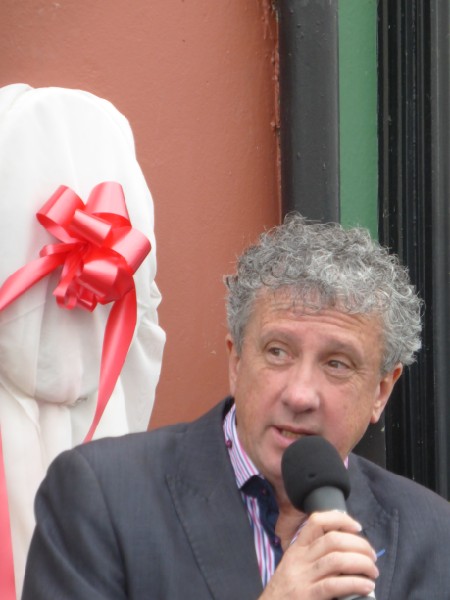 In his introduction, Billy referred to the recent tragedy in Berkeley. Billy, himself was very touched by this accident as he lost his first cousin's son, Niccolai Shuster. Another young victim, Aoife Beary, is in hospital in a critical condition. Aoife is the daughter of Mike Beary of Listowel.
Our two countries have rarely felt closer as Irish American people and people with no Irish connection have opened their hearts and homes to the families of the young people killed and injured in California.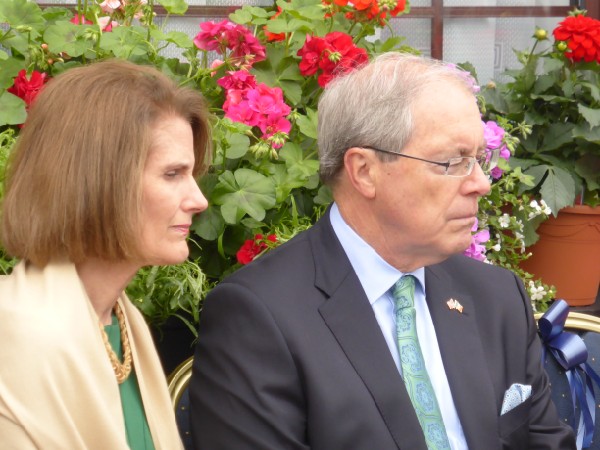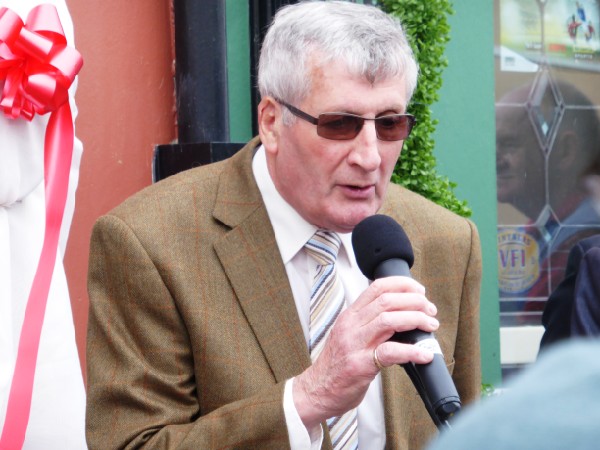 Billy introduced, local historian, Vincent Carmody, whom he described as the keeper of the flame. Vincent has kept the story of Kathy Buckley alive and he is in no small way responsible for today's ceremony. He told a story of Kathy who, in her retirement, cooked for her Listowel relatives. One day she made homemade custard and, as was her custom in The White House, she laced it with cream. It was far too rich a taste for her Listowel relative who declared, "I don't like it".
Kathy replied, "If it was good enough for three U.S presidents, it's good enough for you."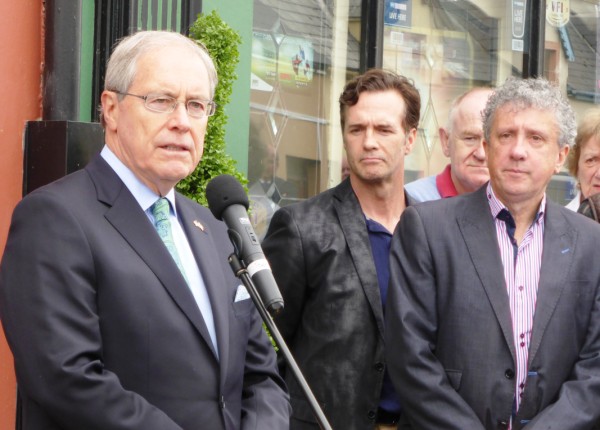 U.S ambassador to Ireland, Kevin O'Malley, is the son of Irish emigrants. He is very proud of his Irish heritage. He too mentioned the links between our two countries and the recent tragic event which took the lives of 5 J1 students and one Irish American. He is well aware of how much the US has given to our Irish diaspora and how contact with Ireland and Irish people has so enriched "the land of the free." He hoped that seeing the memorial to Kathy Buckley might inspire people to achieve great things.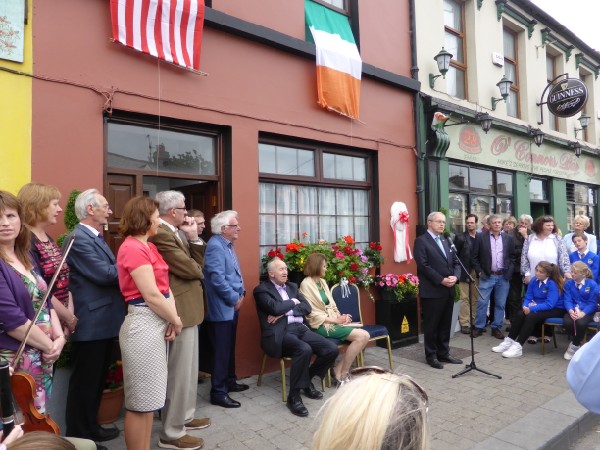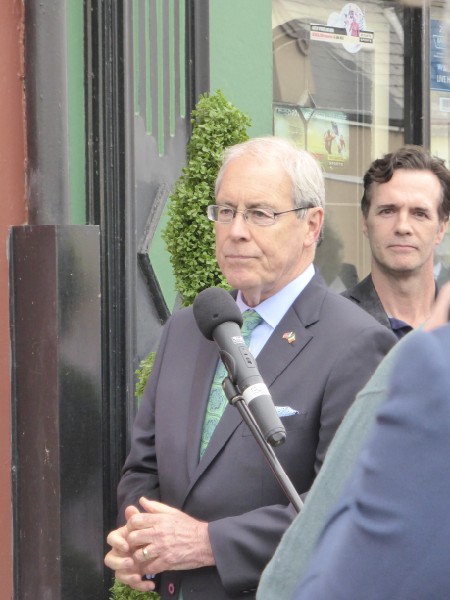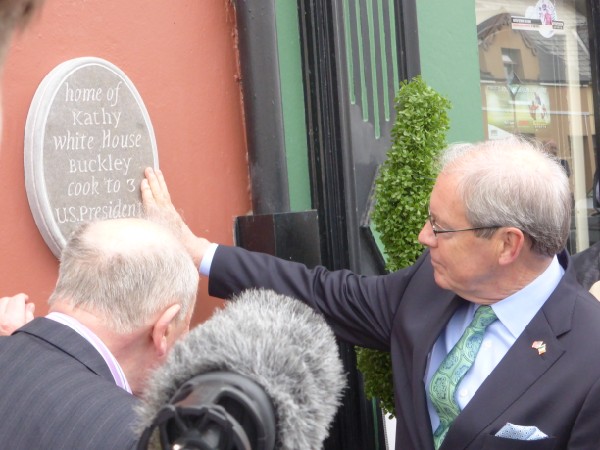 Then he unveiled the plaque.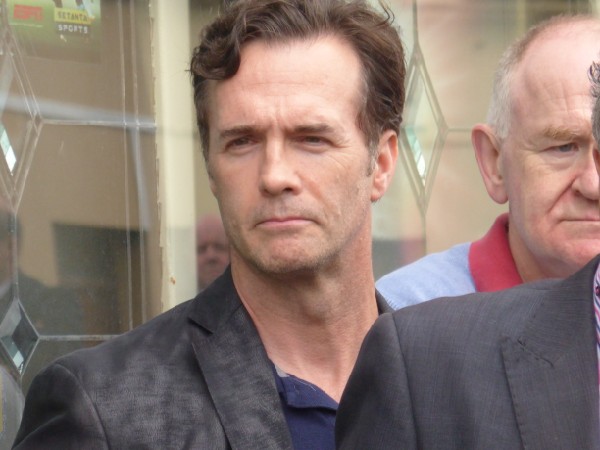 Next up was Ciarán Sheehan, relative of Cathy Buckley and son of an Irish father who emigrated from Upper William St. Listowel to seek a better life in the U.S. I had met Ciarán earlier in the day with Vincent and as a result of that meeting I booked my ticket to hear him sing in St. John's as guest of the Willis Clan.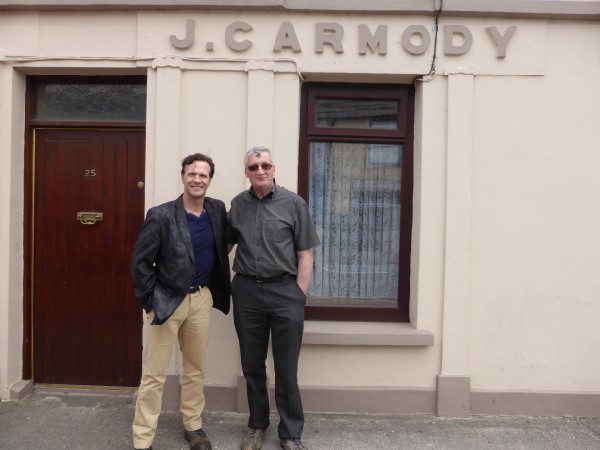 Ciarán sang the Irish and U.S. anthems. He is a well known name in the U.S. Recently he sang at the funeral of Beau Biden, son of the vice president of the US and he has taken part in over 1000 performances of Phantom of the Opera.
Listen to him here; Ciaran Sheehan sings in William St. Listowel June 18 2015
Then it was time for photographs. The ambassador and his wife were most generous with their time and willing to pose with anyone who wanted.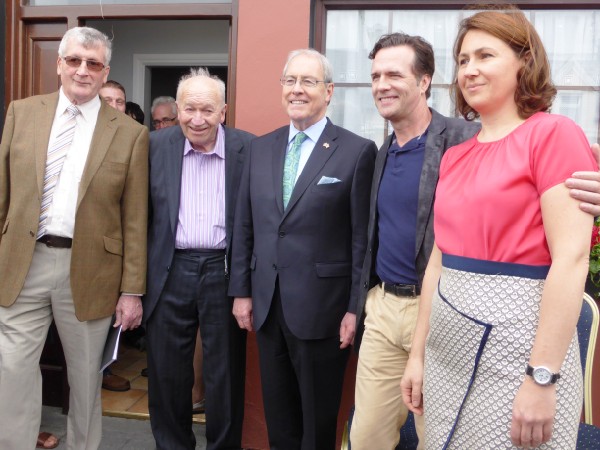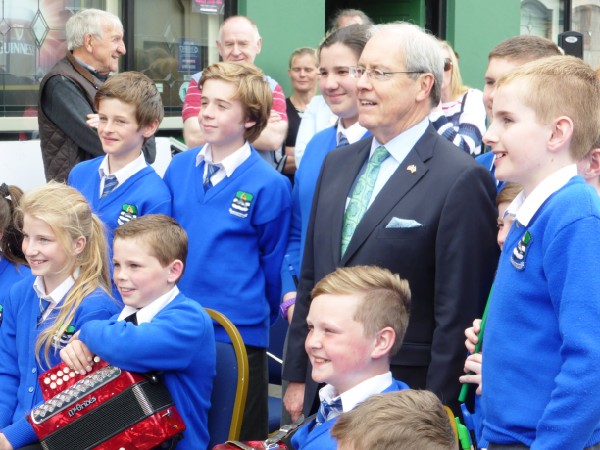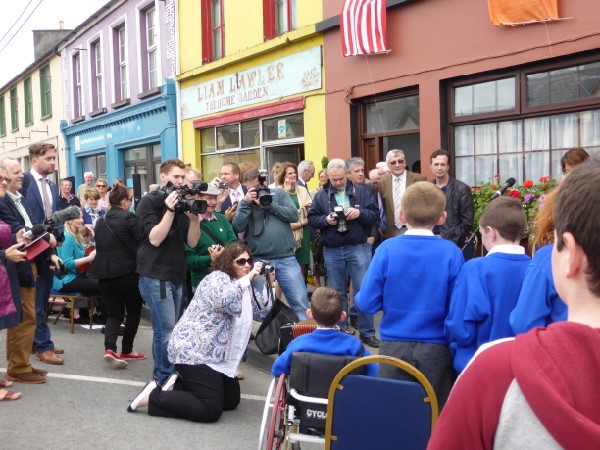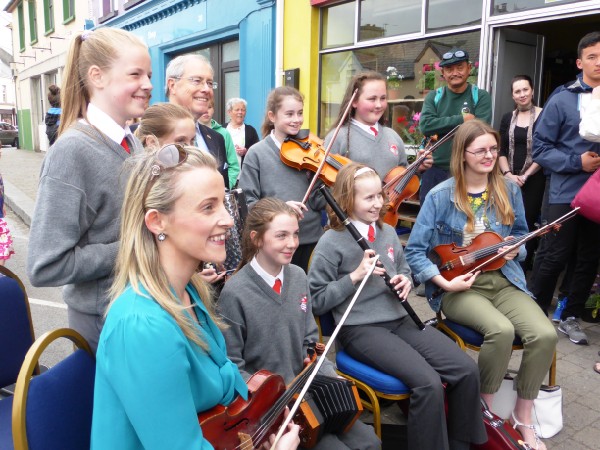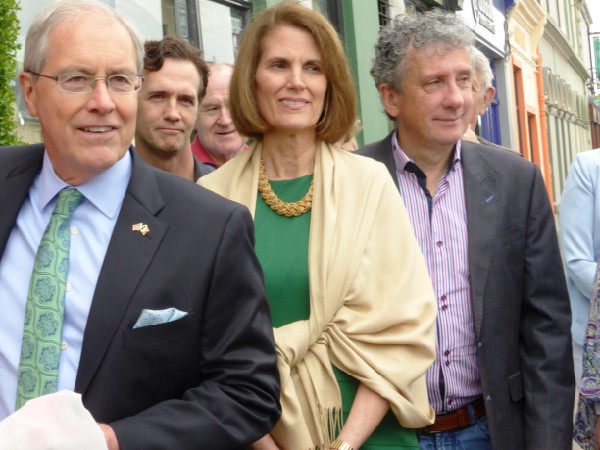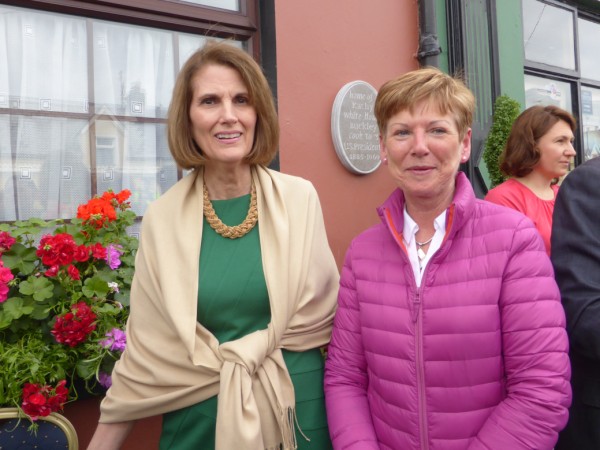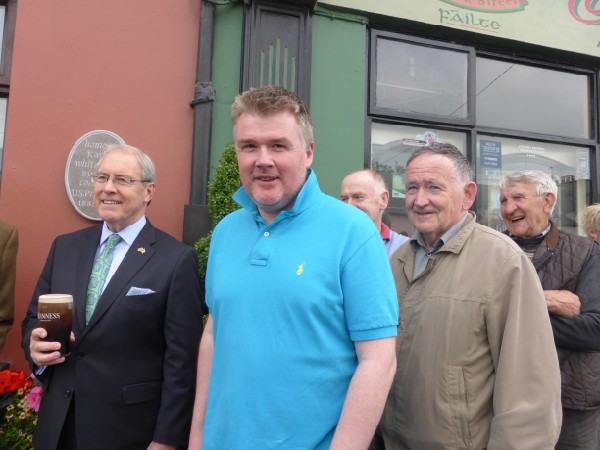 A pint was produced from next door by Aidan O'Connor. The ambassador posed with it but refused to take a sip.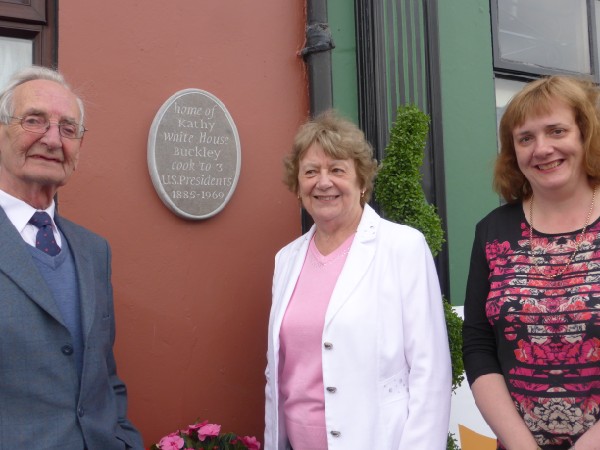 Then it was time for the neighbours who remembered Kathy to look at the plaque and remember her.
We had a laugh, a bit of a chat and a few more photos to remember the day by and we all agreed the day was a great success.