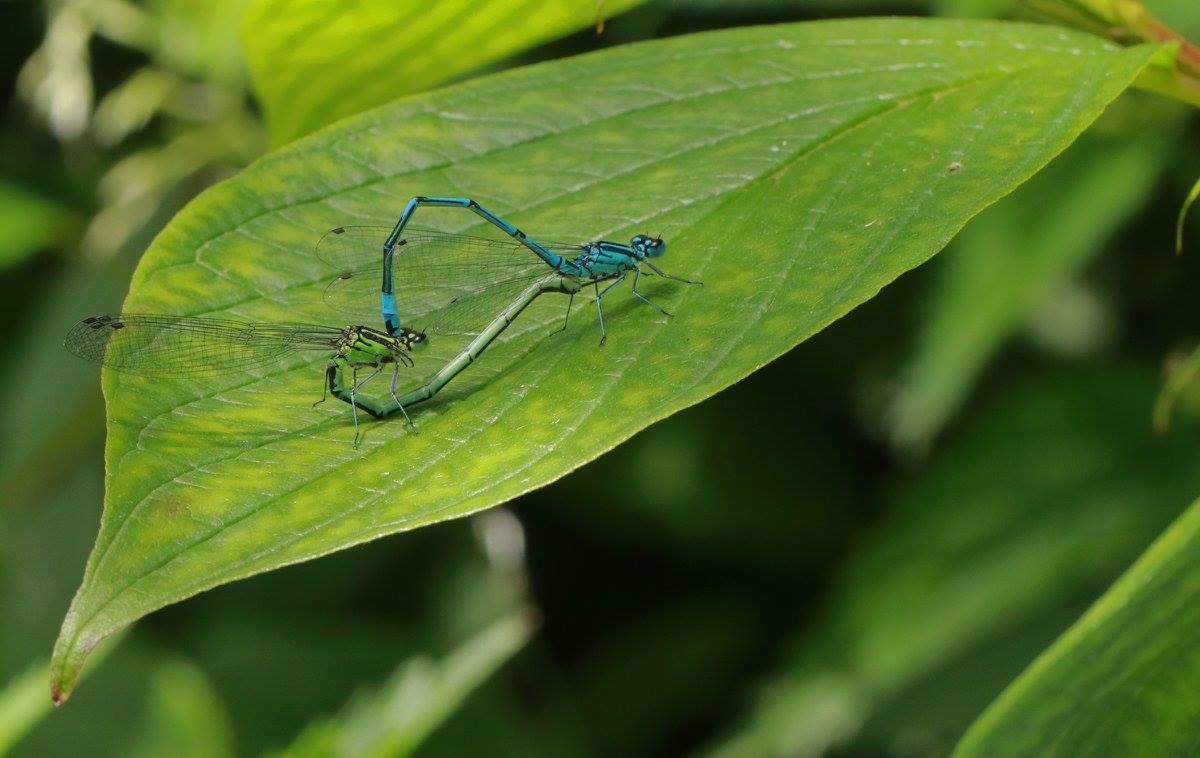 Photo: Breda O'Mullane, Malow Camera Club
<<<<<<<




Was That Summer 2018?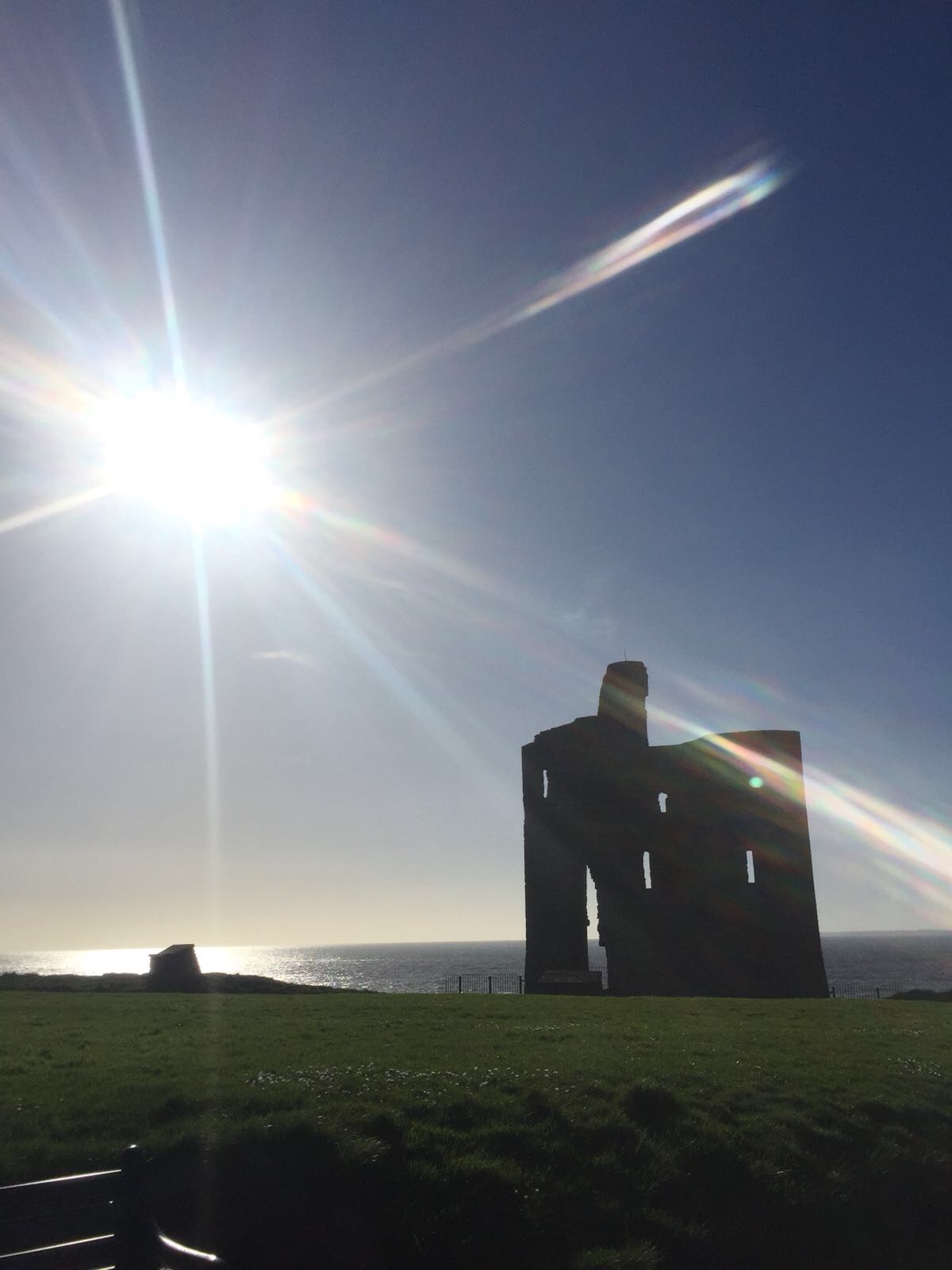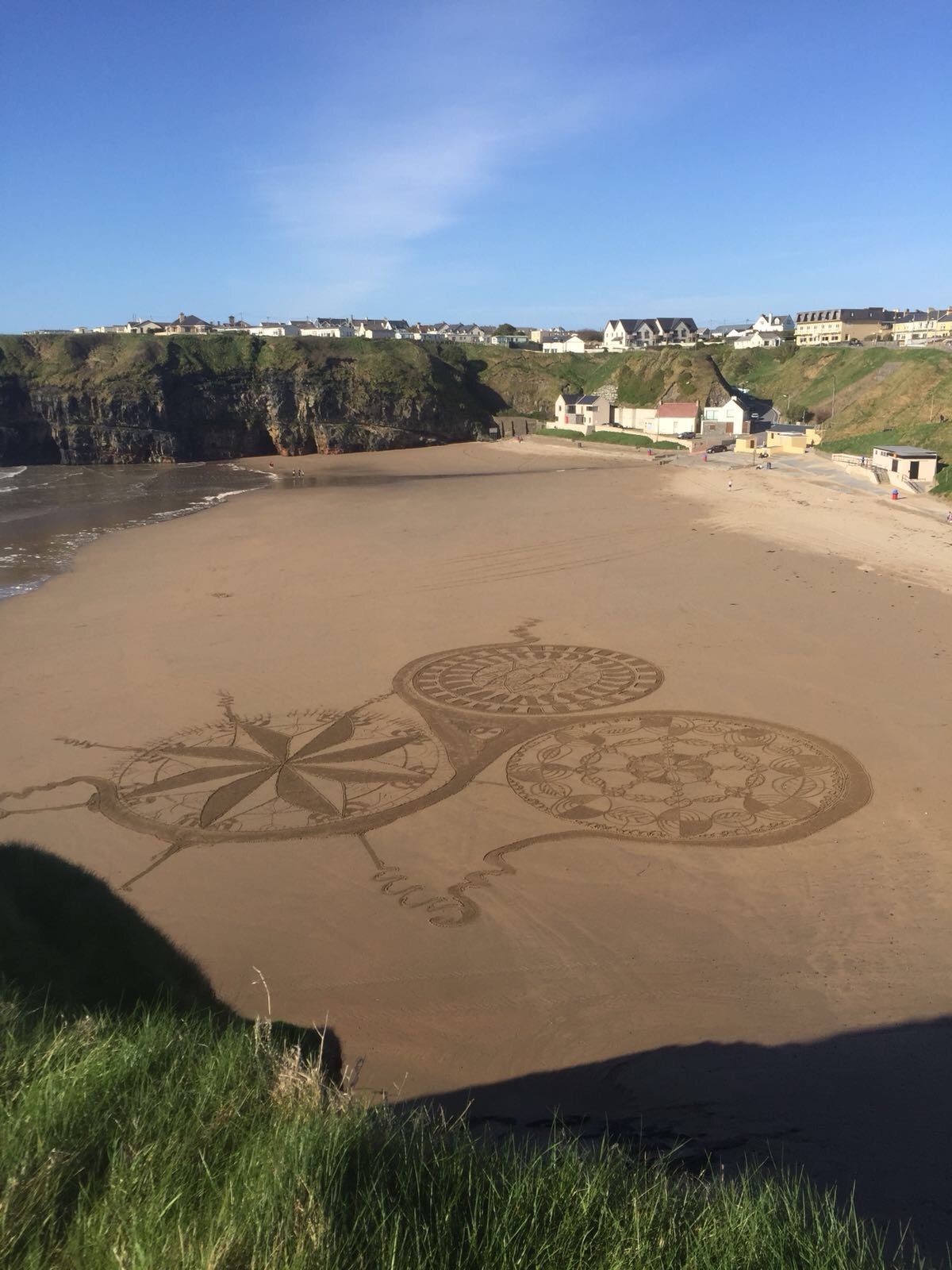 Beautiful sunshine in Ballybunion on April 19 2018


<<<<<<<<
The Kerryman Unbuttoned Part 2
by Redmond O'Hanlon in Shannonside Annual
…..In those days
rural Kerry was strange to me. I knew even less of the county, if that were
possible, than the Customs man at the six county border post who inspected my
pass on one occasion. "Ah, Listowel! I see" he remarked knowledgeably as he
examined my right to pass from one part of my own country to another, "I hear
they're all six footers and Irish speakers down there." Whatever about the
physique, I was soon to find that Irish was a sub stratum of the talk of field
and fair in Kerry.
Of words lifted
bodily from the Irish and first heard in Kerry I like to hear talk of collops.
This is a jewel in its English, a warm mouth- filling word, rounded in its
saying as the calves of which it tells. A satisfying word! Plucks too is simple
and expressive. Here I see a cherubic good humoured face., evidence of years of
lush feeding and rosy with content. Incidentally I can recall a townland called
Collops near The Tory Bush in Co. Cavan. But neither the land nor the people were
satisfying.
When I was first
told that the milk in the muller had cracked, I talked cautiously around the
subject until I learned that the milk that was heating in the saucepan had
curdled. Bread baked on a losset I found to be just as flavoursome as the farls
from the bakeboard of my youth, but only just. Bacon and cabbage from the
skillet came no different from the pot or oven. And the brand, I was to find
out, had nothing to do with the stock round up, but was only a substitute for
the bucket hoop that with us kept the griddle from getting too hot. A gruel
stick has a personality of its own, I always thought, with a higher kitchen
status in Kerry than the potstick came south from stirring the stirabout.
Crocks refer not to ancient motor cars or old wheezy men but merely to jam
jars. The woman of the house darns "broken" socks and in the interval puts down
a couple of eggs for John's tea. When John comes in he pulls the door in after
him. Some feat this for a tired farmer, and costly in repairs……..
<<<<<<
From John Hannon Archive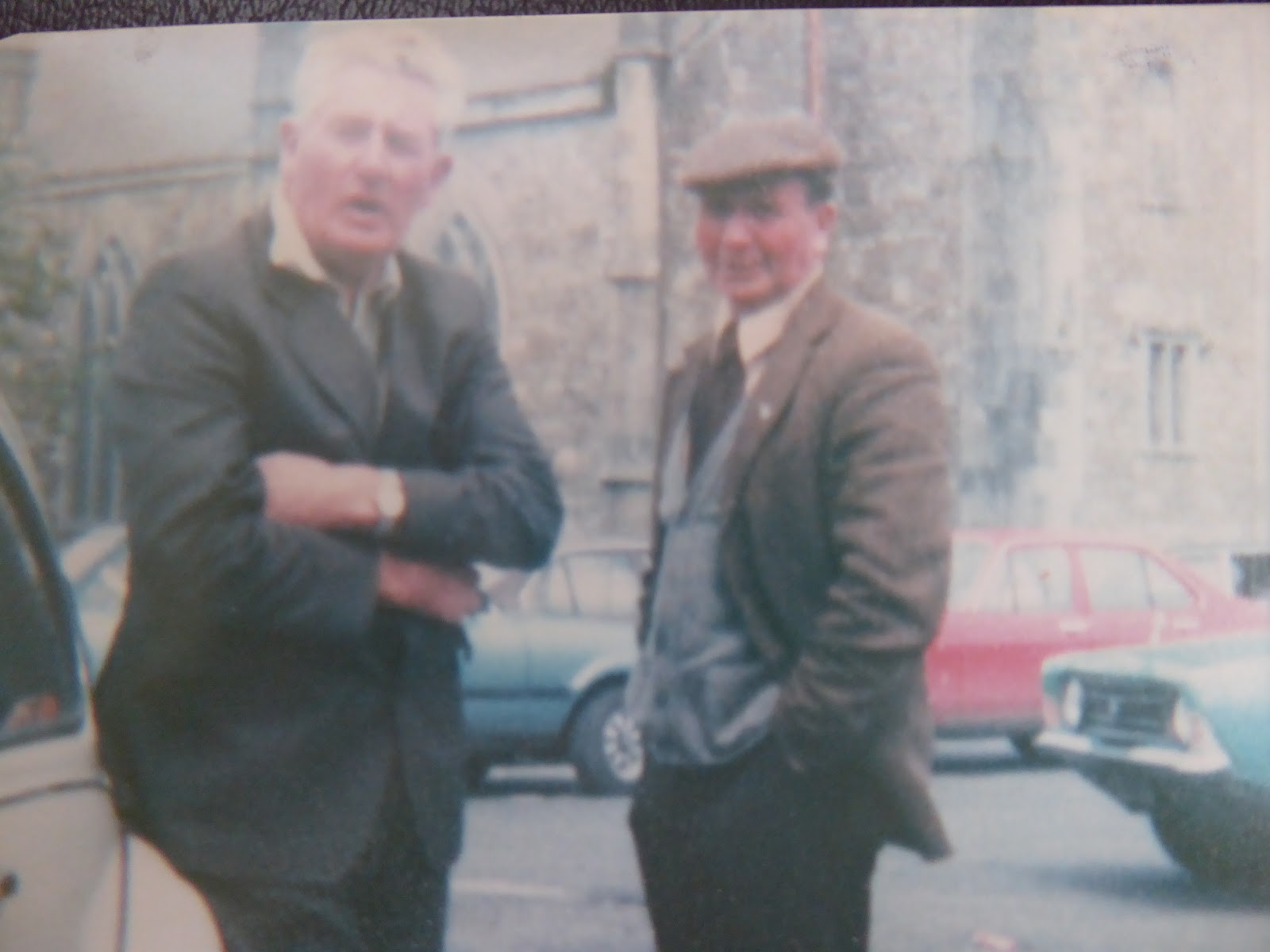 These men have been identified as Paddy Healy and Jimmy Browne
<<<<<<<


Another smiling ESB Girl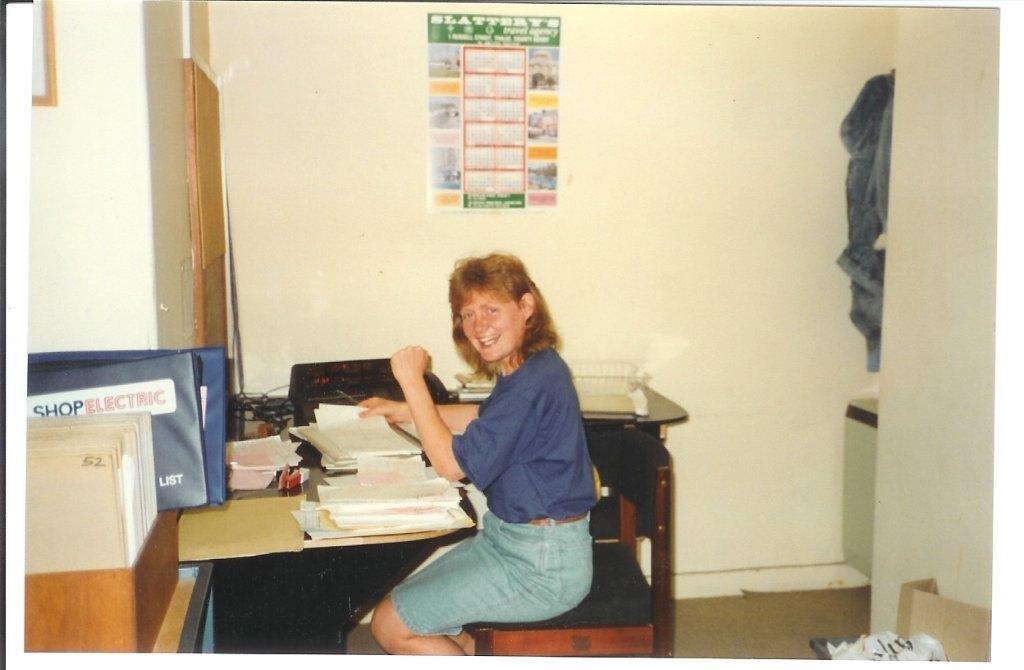 Her brother, John Antony Hegarty, sent us this photo of his sister, Josephine Hegarty at work in the ESB shop in Church Street in the 1990s.
<<<<<<<<<


Many Young Men of Twenty


There is nowhere better to see a John B. Keane play than in Listowel and there are no better interpreters of the great playwright's work than his own North Kerry folk and you will find nowhere a more appreciative audience than in Listowel.
If one were to single out one actor in a really strong cast in the latest production in St. John's, Batt O'Keeffe put in an outstanding performance as Danger Mulally on Friday's opening night. I have seen Batt play many parts over the years. His Michael James O'Flaherty in Synge's Playboy of the Western World was top class. But it would be hard to find a more professional performance than the one Batt put in on April 20 2018. I am delighted I was there to enjoy it.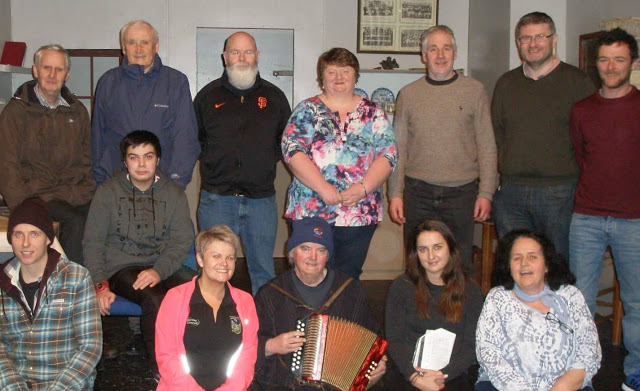 Jack McKenna, Jamie Mazzelle, Annette O'Donnell, Sonny Egan, Rebecca Stapleton, Margaret Flavin
Oliver McGrath, Batt O'Keeffe, Barry Francis, Frances Kennedy, Tommy Denihan, Conor Foley and Gearóid O'Connor
Caitríona Dillon is missing from the photograph.
In the interval I met up with three lovely ladies who were remembering John B. with great fondness and I'm sure he was smiling down on them….Anne Keane, John B.'s grandaughter was with a great Keane family friend, Sally O'Neill and Anne's aunt, John B.'s daughter, Joanna O'Flynn.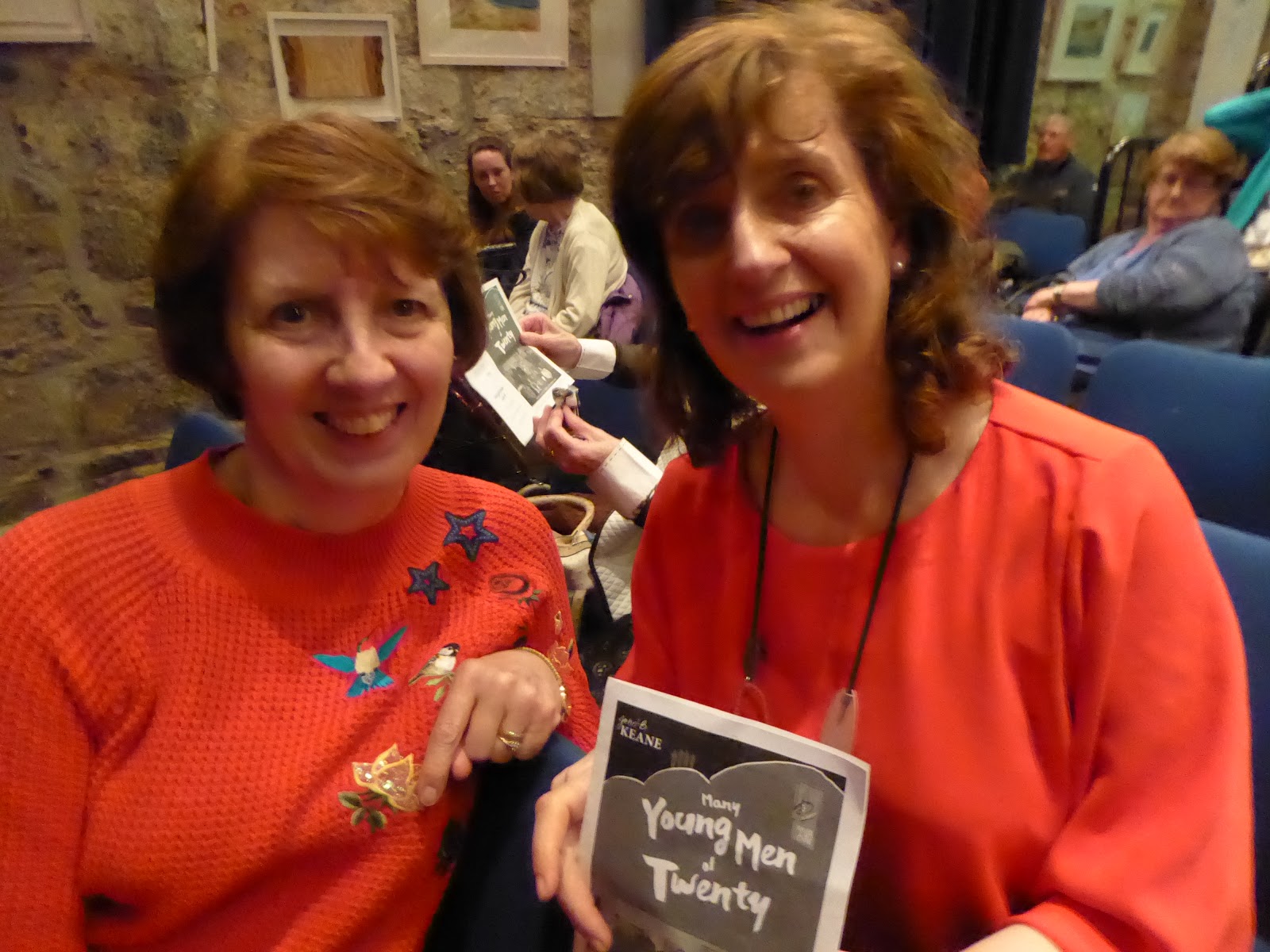 Aileen Hayes/ Scanlon was making a return to Listowel for the weekend. Aileen was a teacher in Presentation Secondary School, Listowel before her marriage. Joanna Keane was one of her star pupils.