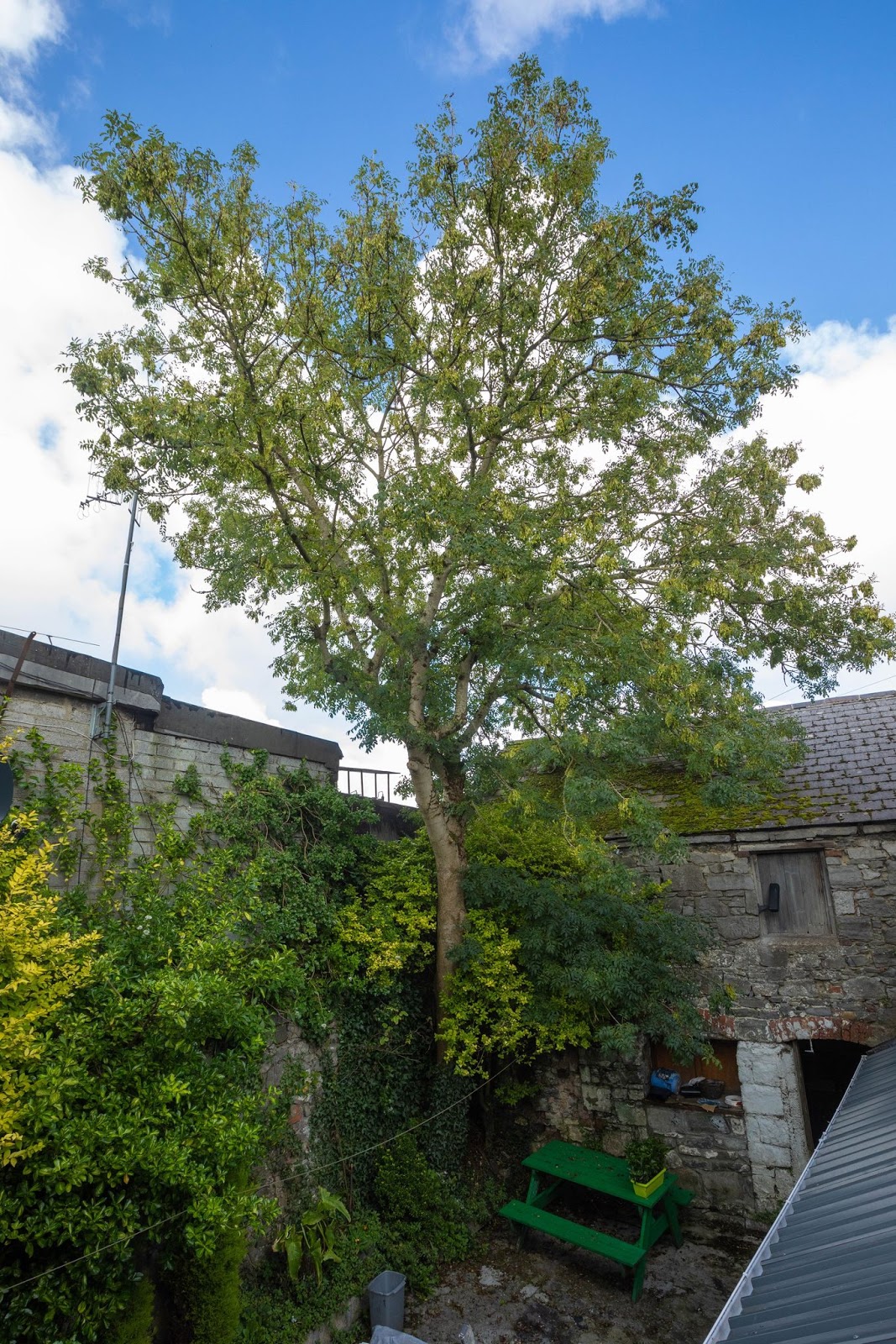 Photo: John Kelliher
In the middle of town, behind The Shebeen is this magnificent tree. Liam Canty invited me to photograph it but it was so big I couldn't get far enough back to get the whole tree into my frame so I had to enlist the help of a real photographer. Thanks, John Kelliher.
This tree could be added to the many historic trees of Kerry as outlined in this marvellous lecture by my favourite local historian, Tom Dillon
Tom's lecture is full of history, information, anecdote and folklore…brilliant!
<<<<<<
Asdee Drama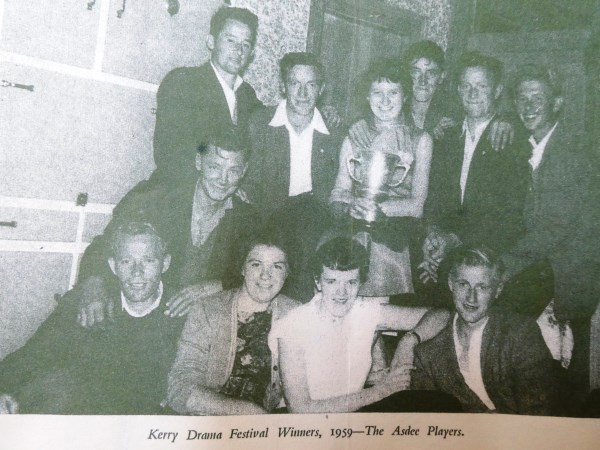 Josie McElligott sent me this photo in the hope that some of you could name the people in the photo.
Maureen Barrett recognised the man first on the left at the back as Fonty Stack.
Since then with the invaluable help of our super researcher, Dave O'Sullivan, I have learned much about drama in Asdee in the 1950s and 60s when the village had 2 drama groups. Dave didn't find names for the people in this photo but his trawl through the newspaper archives uncovered the names of most of the people involved with drama so I'm hoping this will help Josie in identifying the cast of this play.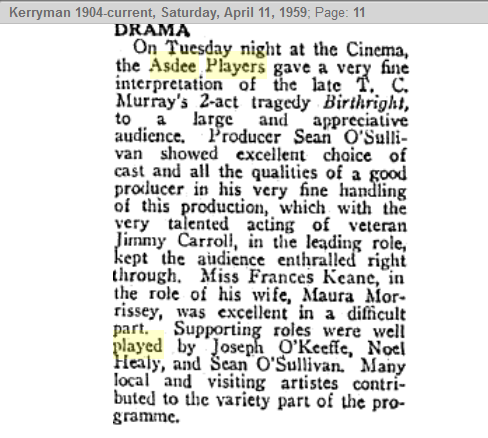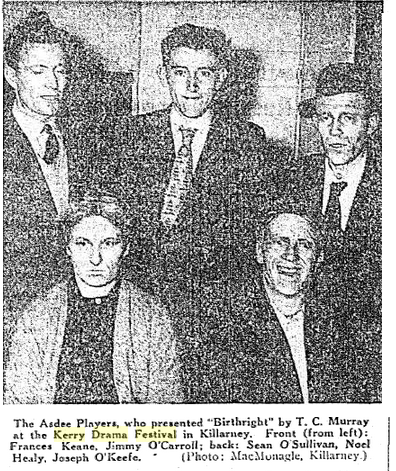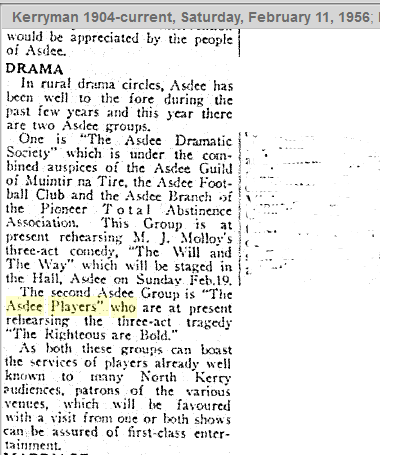 More on this tomorrow
<<<<<<<<<

We Had a Great Time at the unveiling of the John B. Keane Sculpture in 2008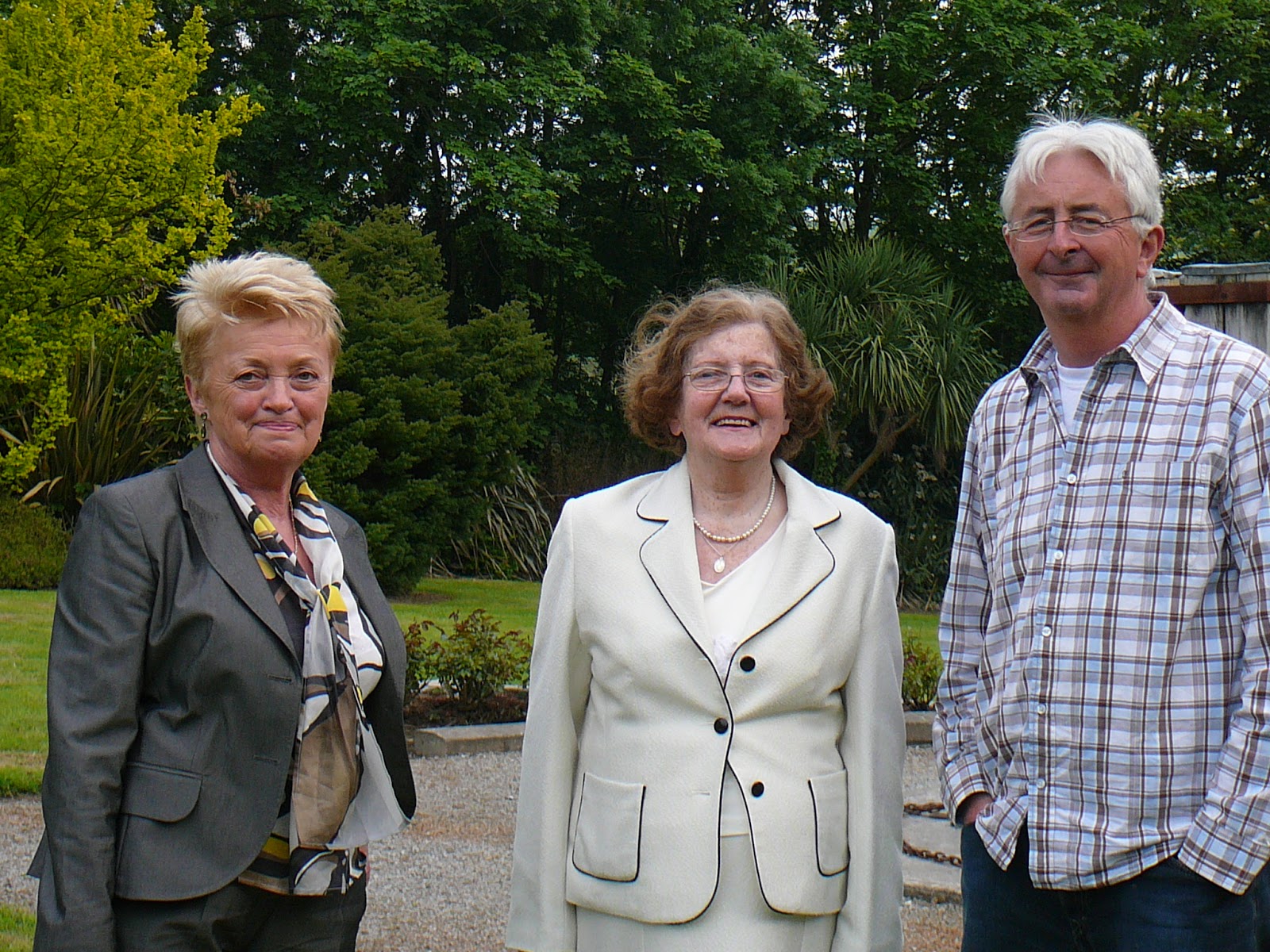 Paddy and Carmel Fitzgibbon had spent hours and hours getting the Garden of Europe into tip top condition for the unveiling. They are pictured here with Mary Keane R.I.P.
The scene was set with journalists, photographers and videographers in attendance.
We had music and song from Mickey MacConnell and Danny Houlihan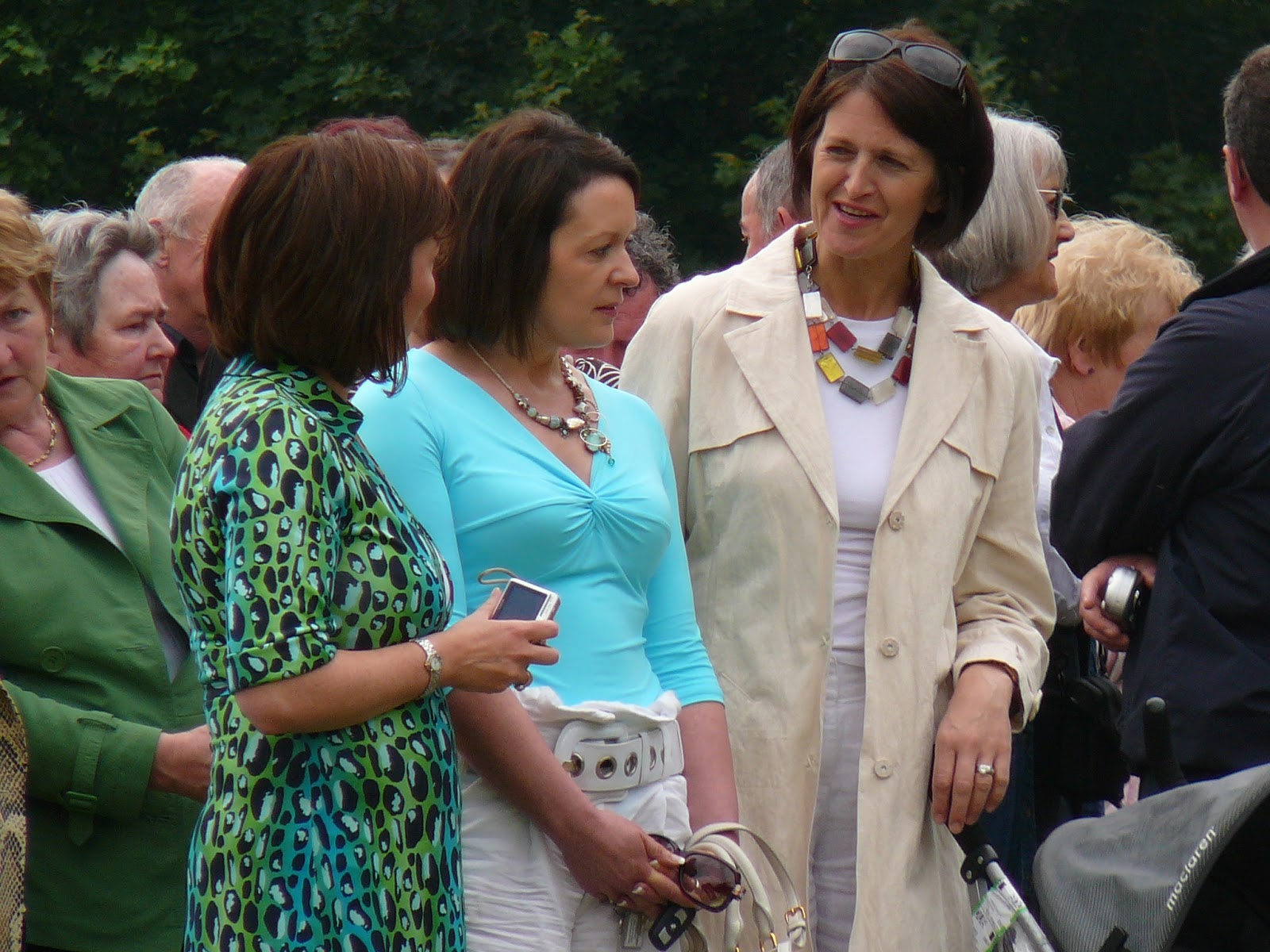 Keane women were in attendance .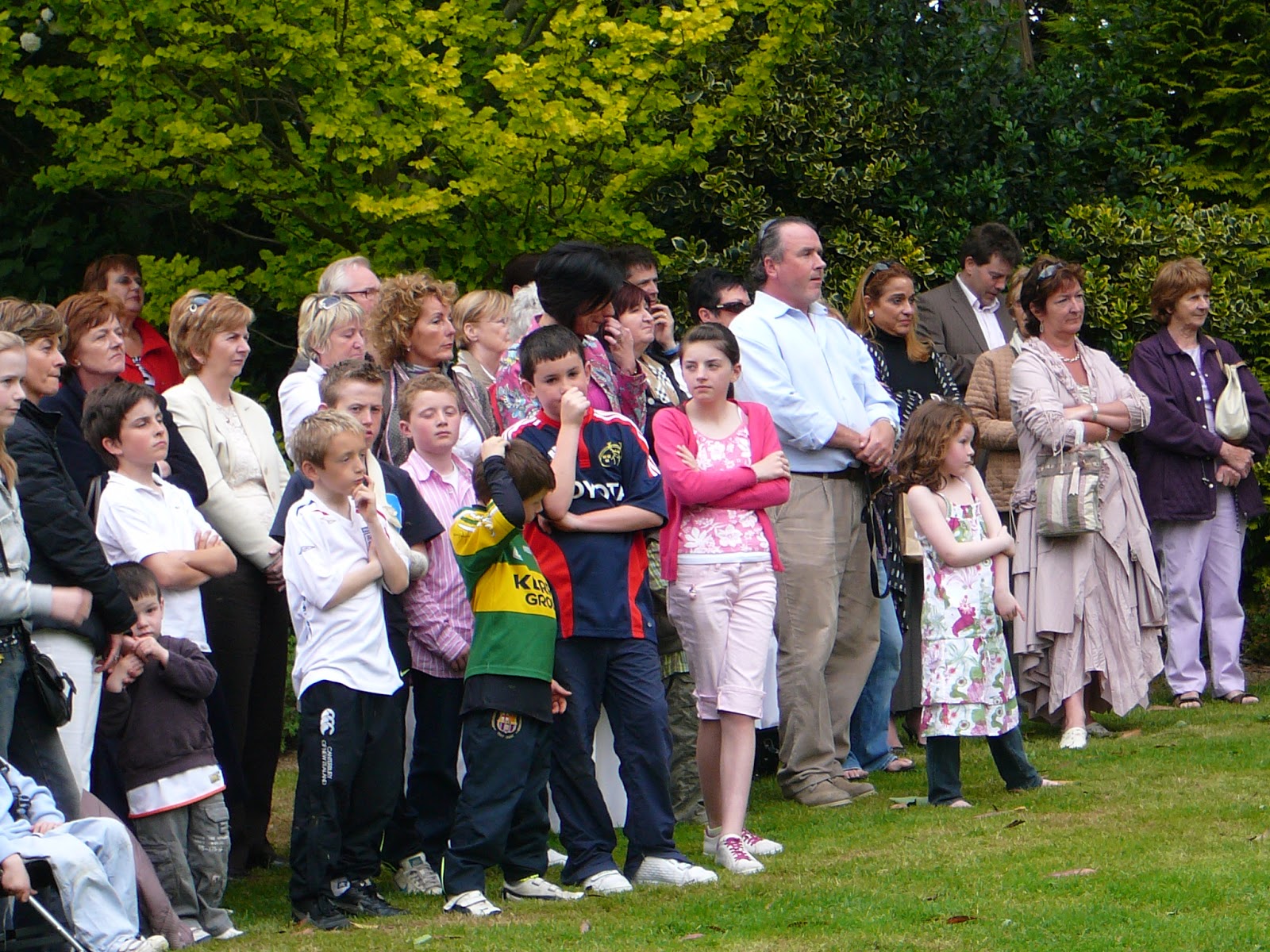 Many familiar local faces in the crowd
Brenda Fricker, who had broken her arm only that morning, did the honours at the opening ceremony.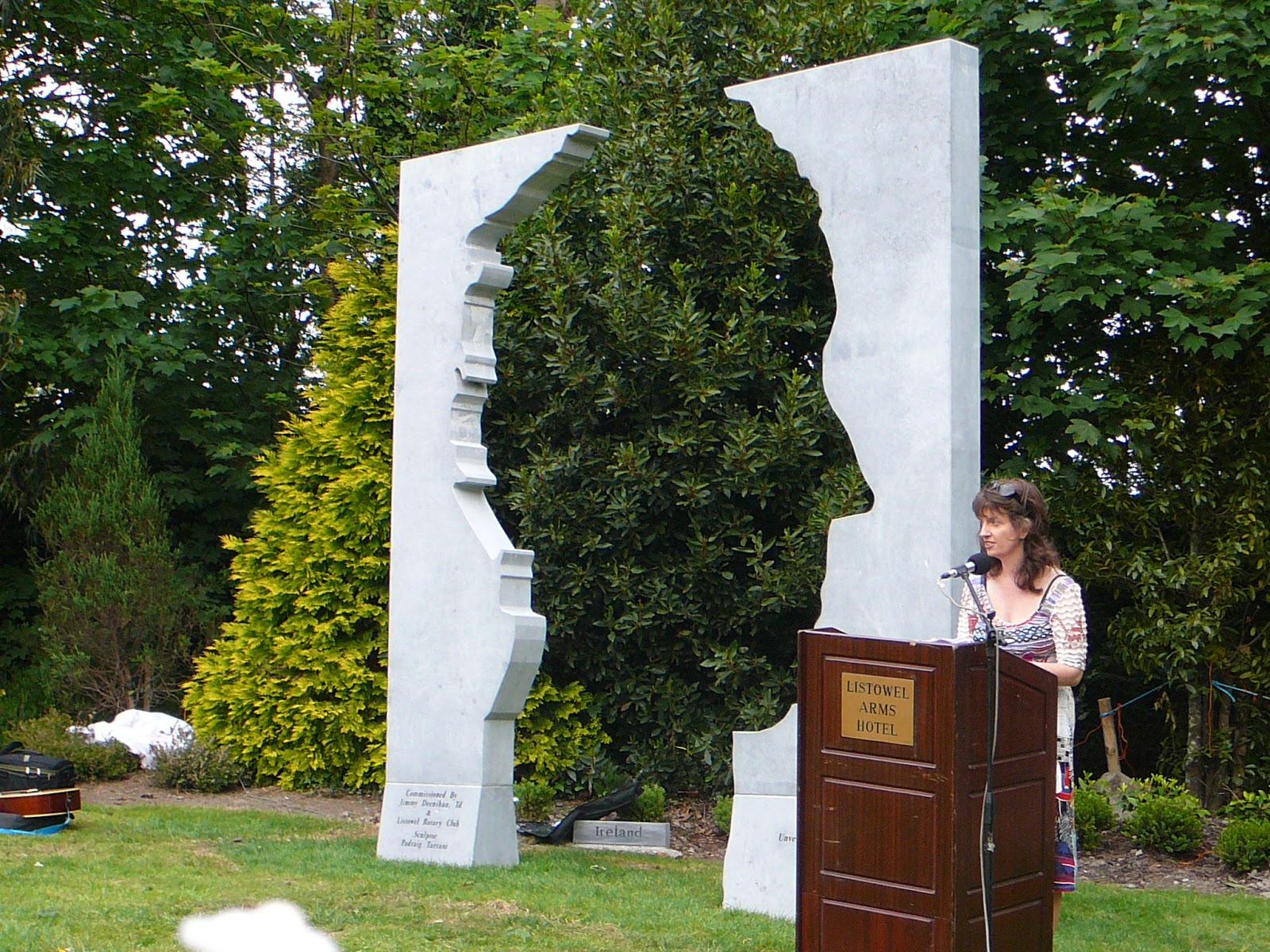 Joanna O'Flynn was one of the speakers.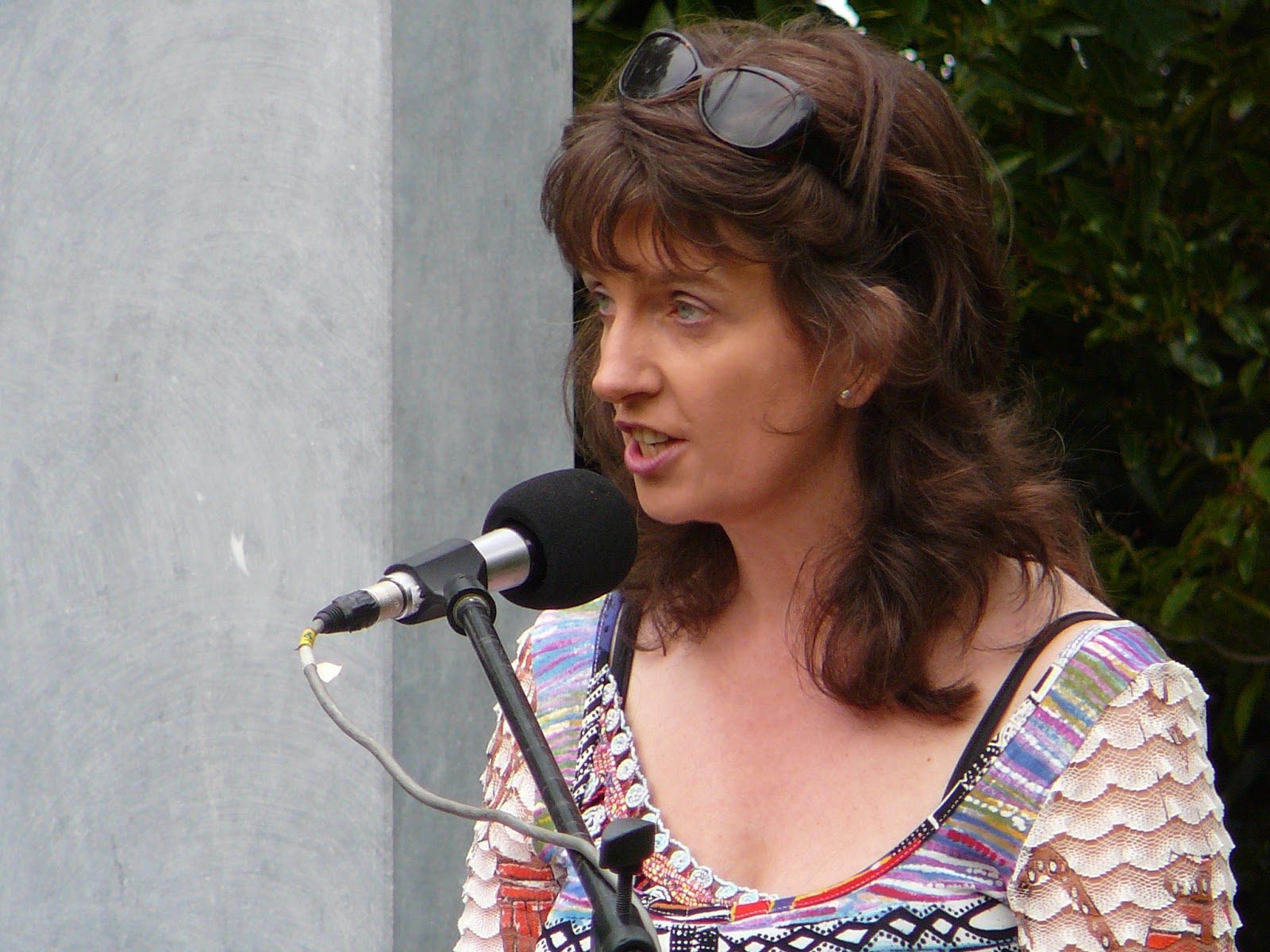 I lined up with half the town for the commemorative photo.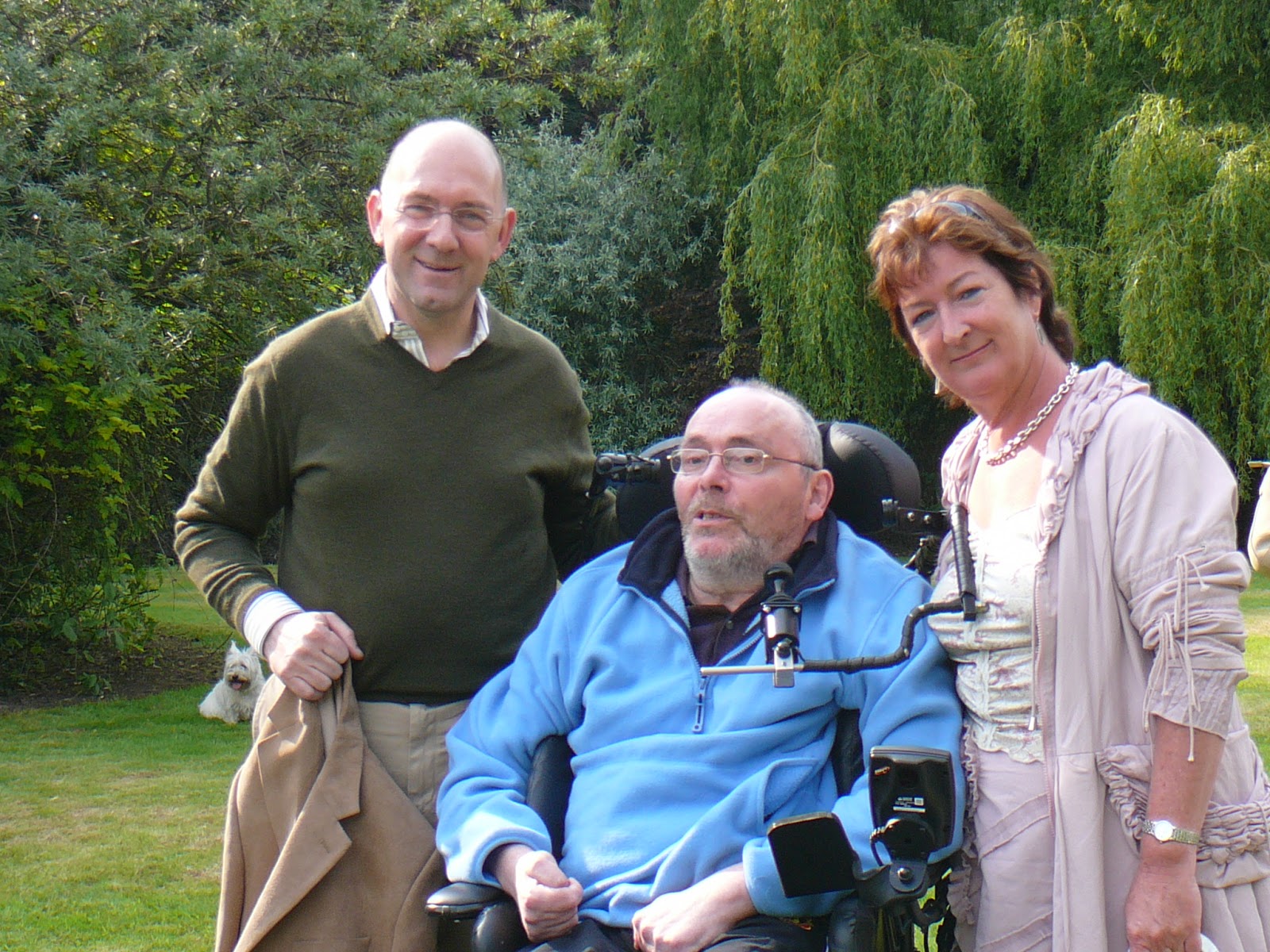 My late husband, Jim, with the artist Padraig Tarrant and his wife.
The beautiful piece of artistry today.
Padraig Tarrant is the genius who imagined, designed and created this unique work of art.