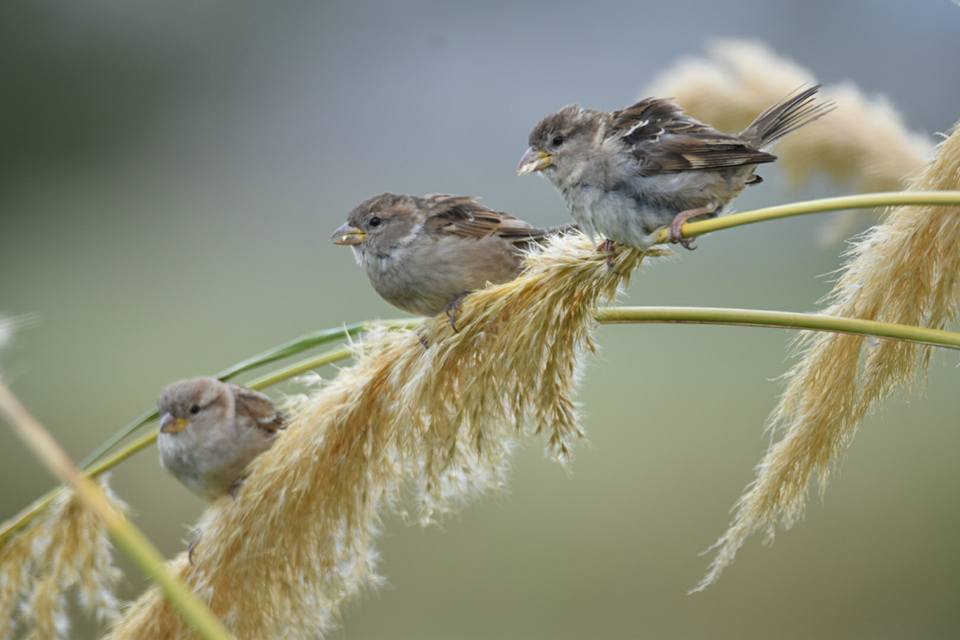 Birds at the feast photo by Chris Grayson
<<<<<<<
Killarney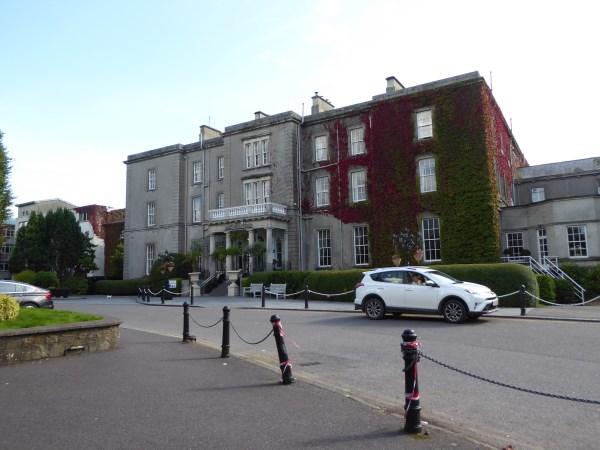 I was at The Malton in Killarney to meet up with some old friends and I took a few photos while I was in that corner of the tourist capital of Ireland.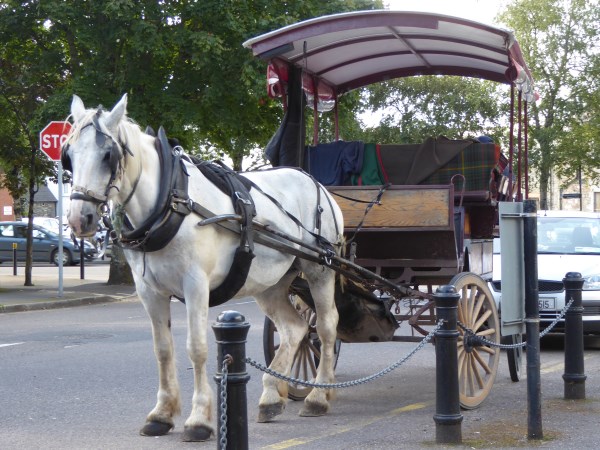 If ever there was a symbol of Killarney, it has to be the Jaunting Car.
"Jaunt" is a word that has fallen out of favour of late.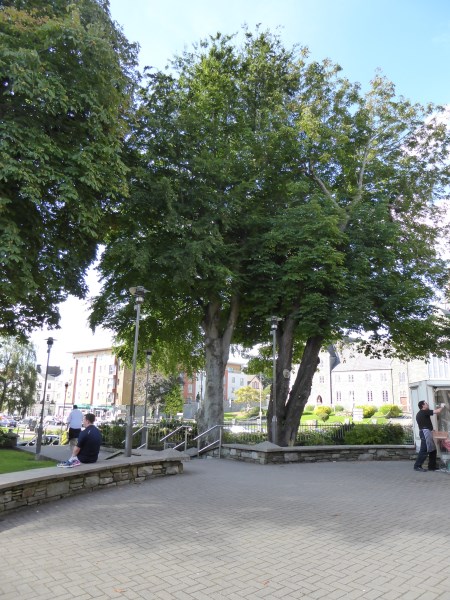 This magnificent tree is at the entrance to the Outlet Centre.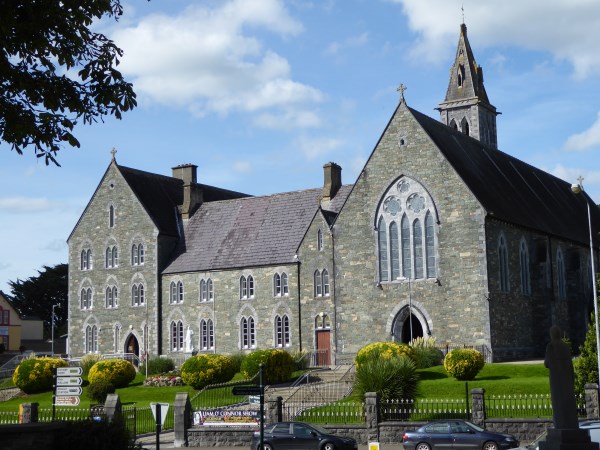 The Franciscan Friary is a beautiful church.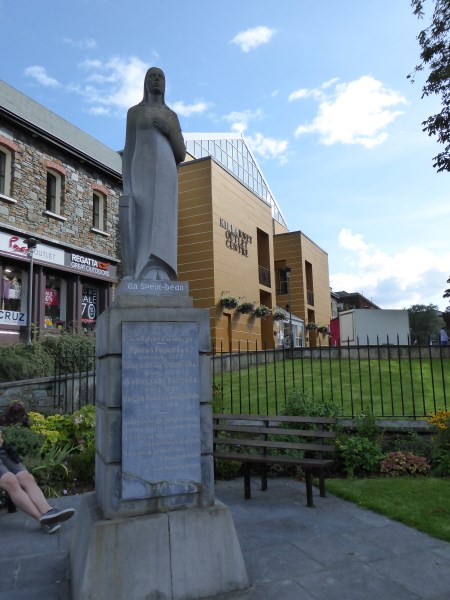 I had never spotted this before. It is located opposite the Friary and just off the roundabout.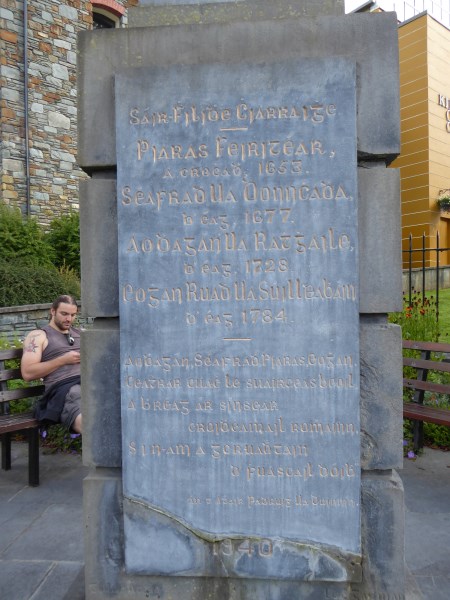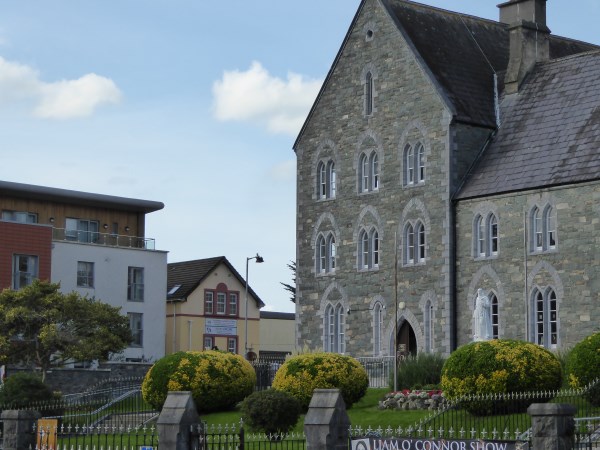 Look at the three very different architectural styles in this corner.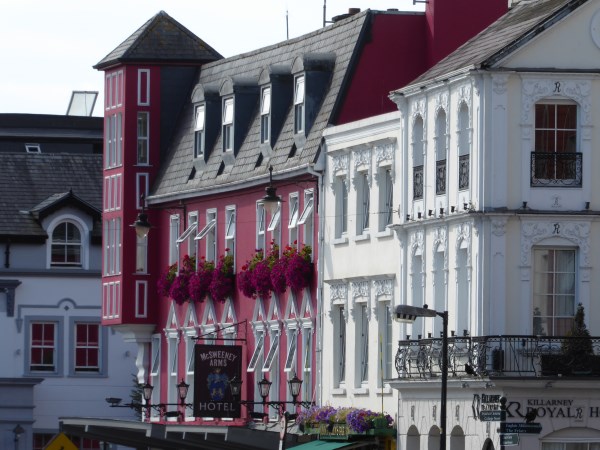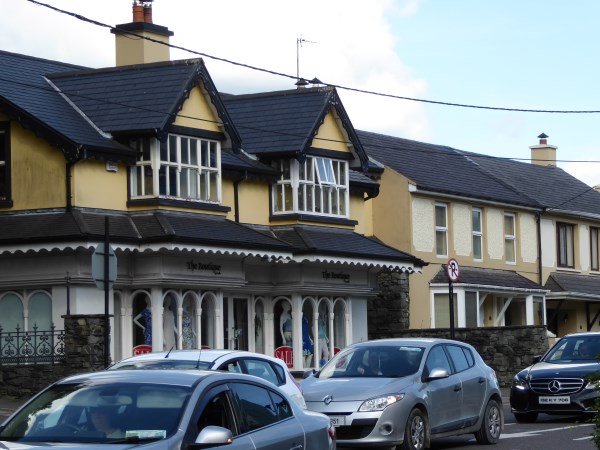 Killarney possesses great natural beauty but its built environment is a bit of a mish mash.
<<<<<<


Interesting Fact I learned from Ethna Viney in Saturday's paper


On the rock where I fish there were bairneach (limpet) shells with holes and the contents not fully eaten. I found out that the holes were made by the oyster drill. How long have these molluscs been living in Kerry?
Fin Broderick, Listowel, Co Kerry
The oyster drill is an alien, invasive species that came in to oyster beds with imported Pacific oysters, and is found all around the shallow parts of the bays of southwest Kerry.


<<<<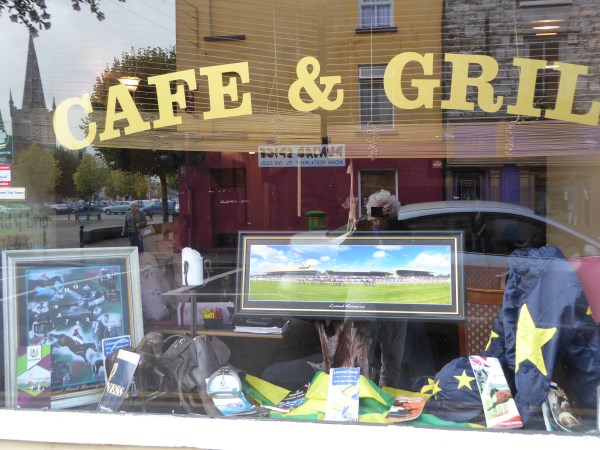 A window display for the week that's in it
<<<<<<<


Lost in Translation


There is a blogger who calls himself the Geeky Gaelgoir. He is amused to see the mess some people make of translating even the simplest of phrases.
This week our geek found a cracker. You have heard of the US slogan Black Lives Matter. It grew out of anger at what seemed like the undue haste with which certain police officers fired their weapons if the suspect was black.
A counter movement was started by the right wing and they called their movement Blue Lives Matter. I can only suppose that it is because so many US police officers are Irish American that someone thought it would be a good idea to have this slogan printed in Irish on a T-shirt.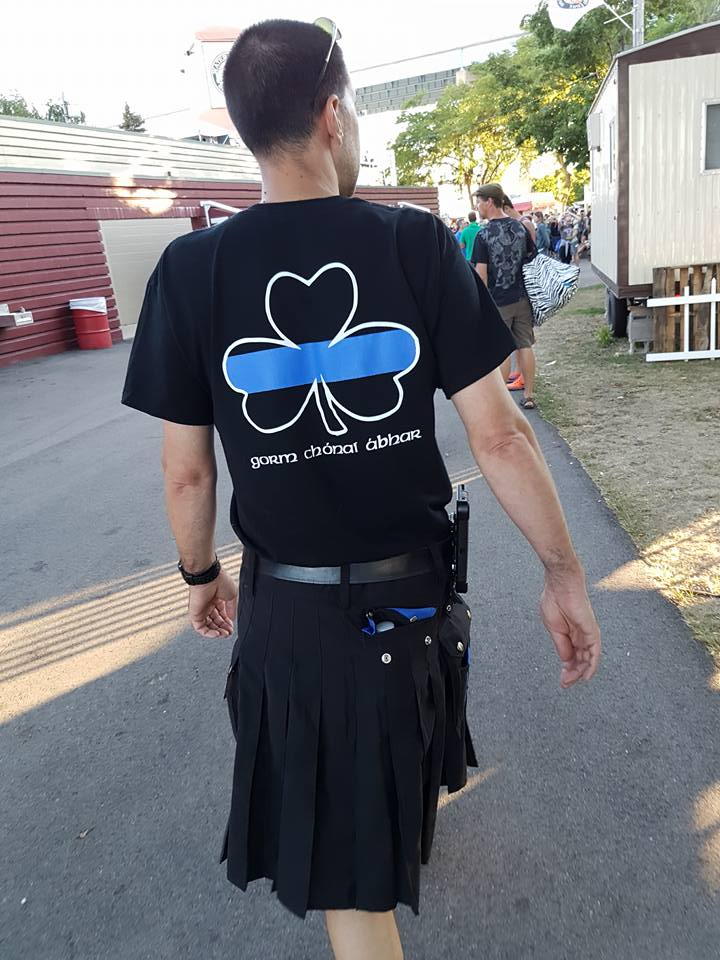 The huge irony arises from the use of words to describe colour in Irish. For instance there are two words for green, glas and uaithne, glas is used for organic things like féar glas and uaithne for things like a flag, brat uaithne.
But our ancestors perception of colour was different to ours and the Irish for a grey horse is capall glas.
Gorm is the word for blue. We are all familiar with súile gorma.
But remember our ancestors different perception of colour, so black people in Irish are daoine gorma. Our friend with the blue line through his shamrock is actually supporting black lives.
Since his slogan is gibberish anyway, I dont think anyone will get it.
<<<<<<<


A Wet Sunday on the Island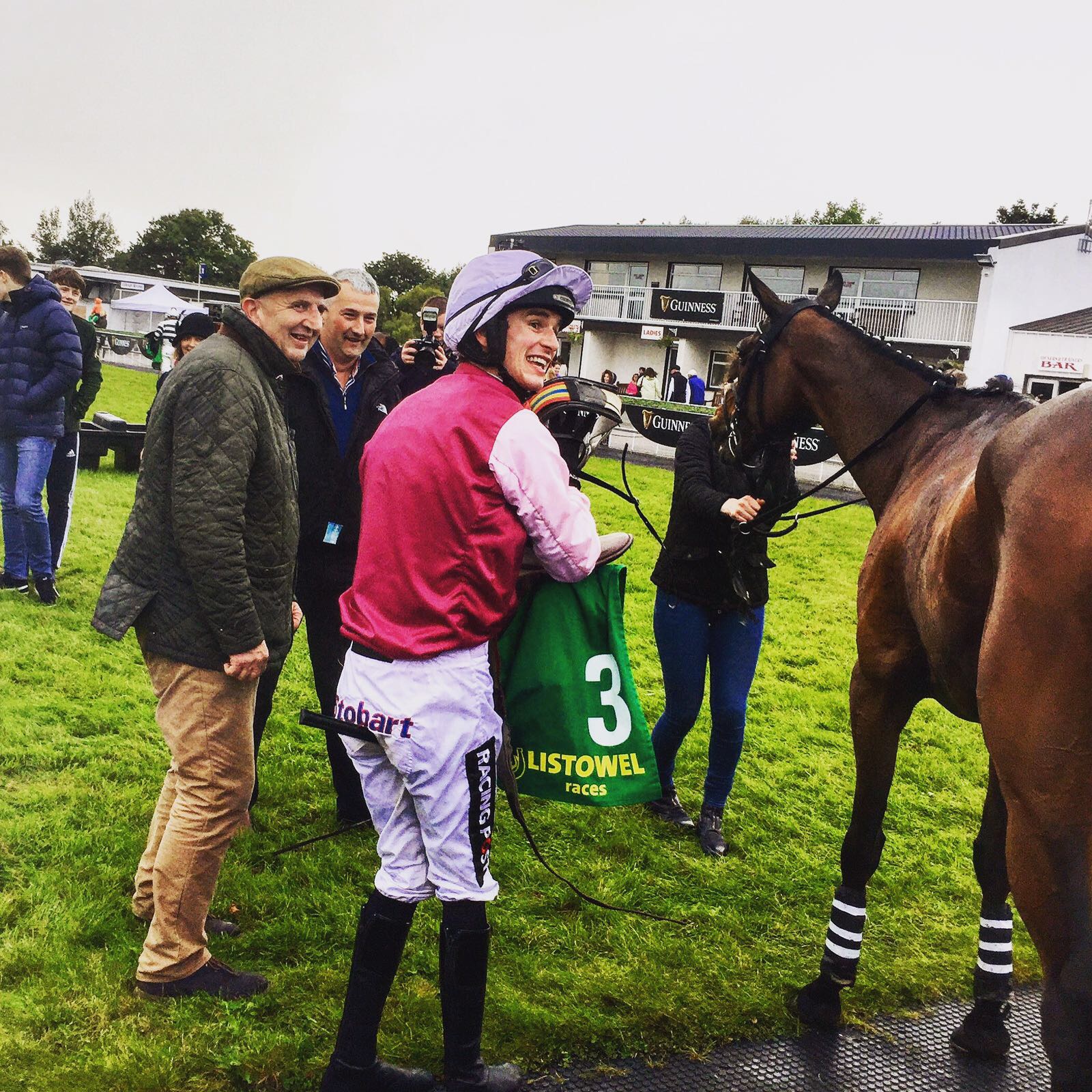 Racing went ahead despite the showers and winds. This is Danny Mullins with Kylecue who won The Kerry Group Steplechase for the third time.


Clouds gather over a not too busy Bookmakers' ring.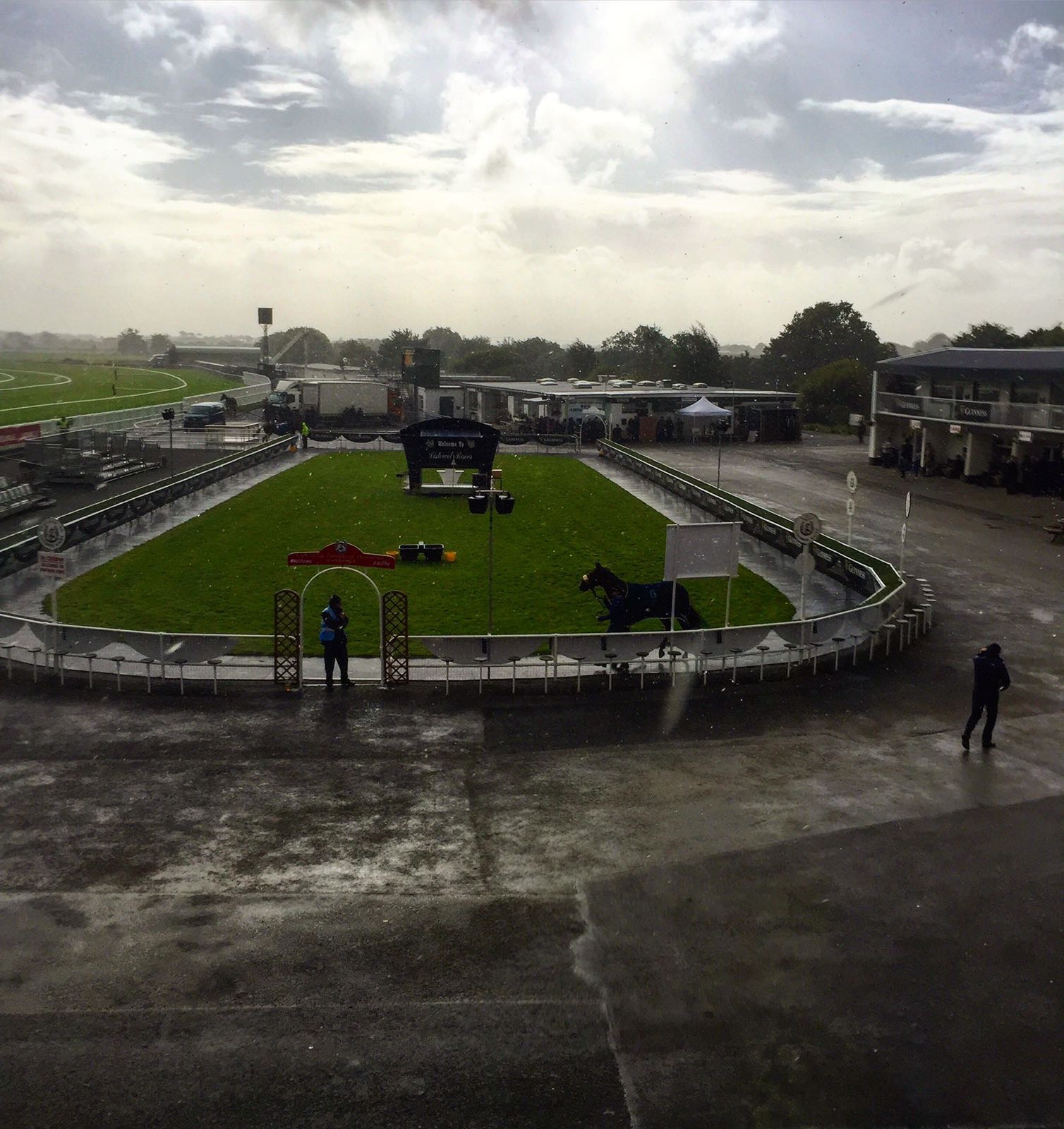 Solitary horse in the parade ring during a heavy shower on Sunday Sept 10 2017