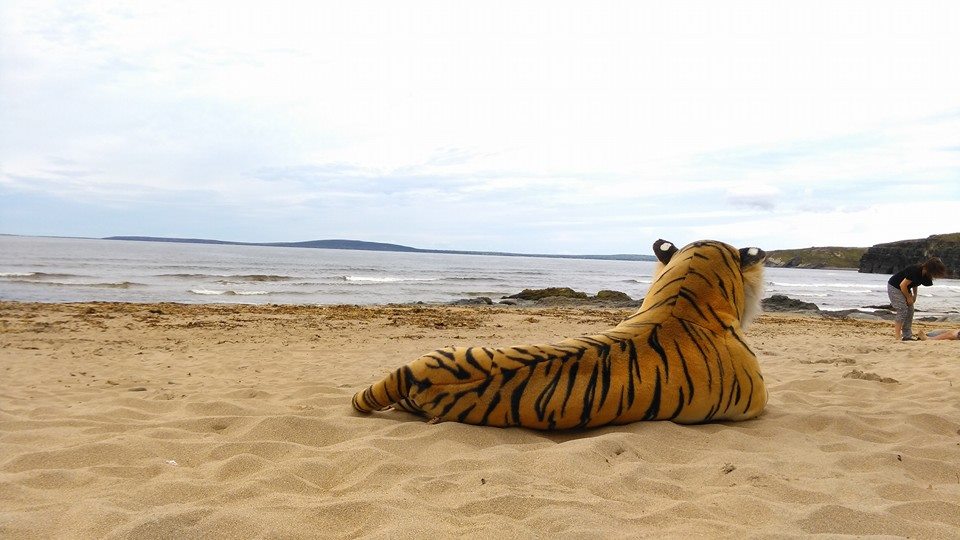 Someone brought his tiger to the beach again.
<<<<<<<<<


From Time Travel, Kerry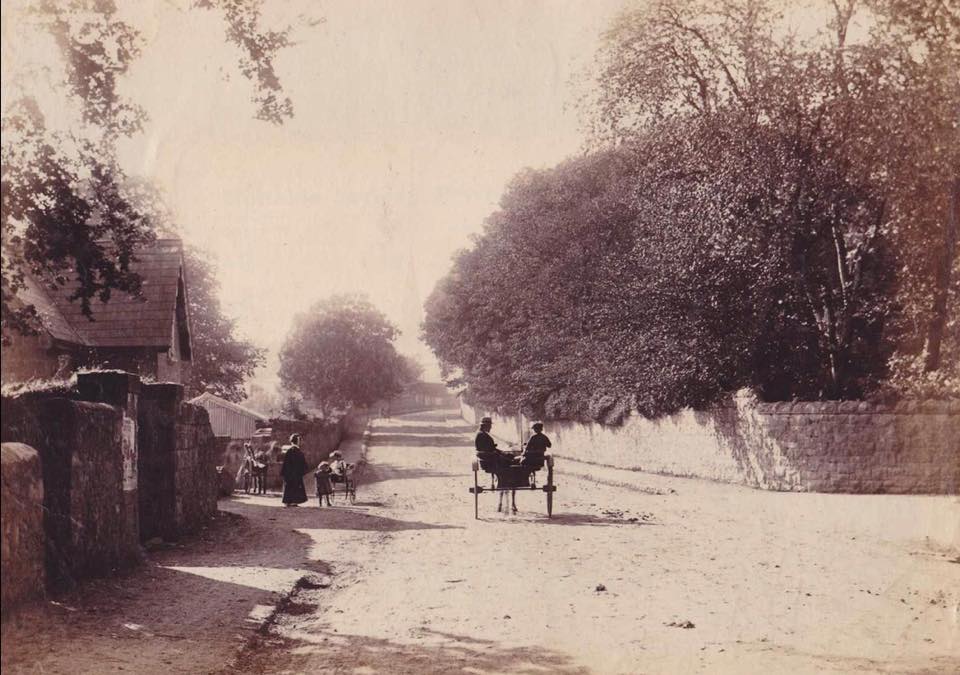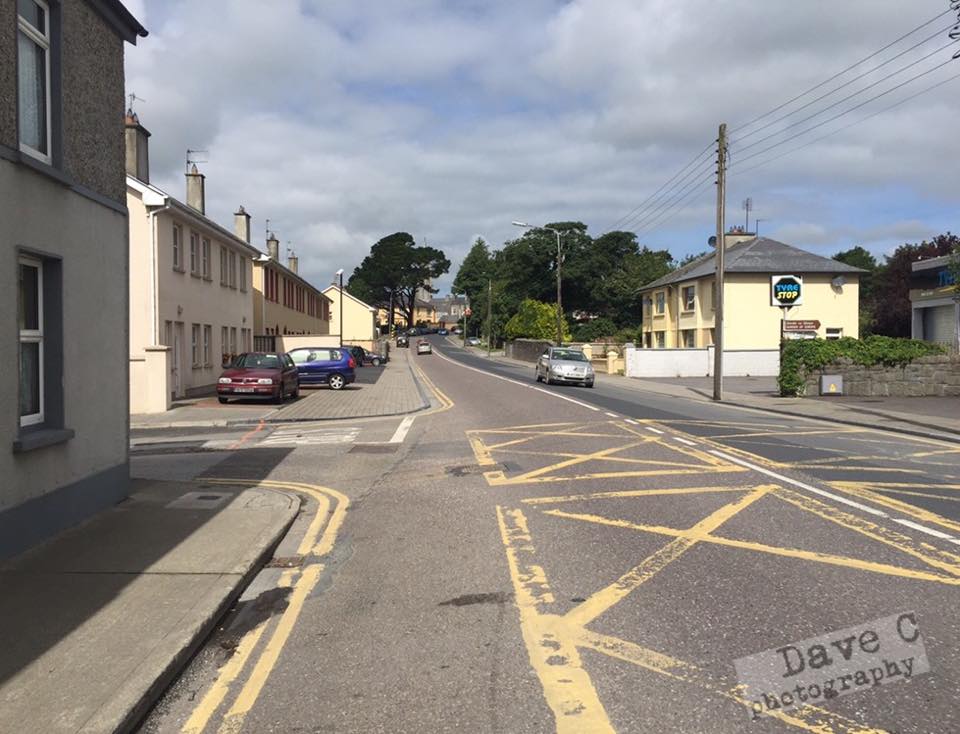 Bridge Road, then and now.
<<<<<<<<<


Back to 1960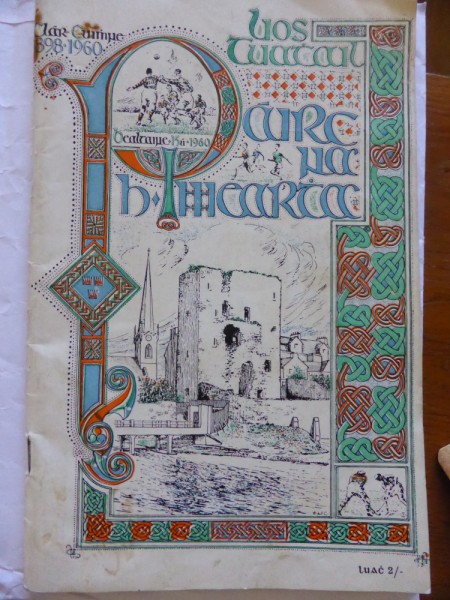 Kay Caball kept this programme from 1960. It was great value for two shillings. It is full of little interesting tidbits for the local historian.
I am fascinated by the language of the advertisements. Is there such a thing as a Draper's Shop any more? My late mother served her time for 7 years in one such shop. If you told her the size of your window she could cut your curtain material ready for you to sew. She knew the "secret" price marking system so that she could calculate the discount for the regular customer. She wrapped and unwrapped everything in brown paper and tied it up before returning it to the shelf. If she had a spare minute (which was seldom) she had knitting at the ready out of sight of the customers. There was a men's side and a women's side in Crotty's of Kanturk (that is where she worked). She never ventured to the men's counter except as a customer.
It seems now like another era.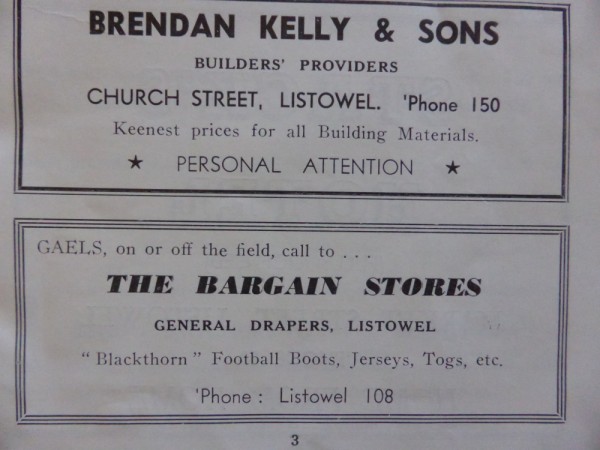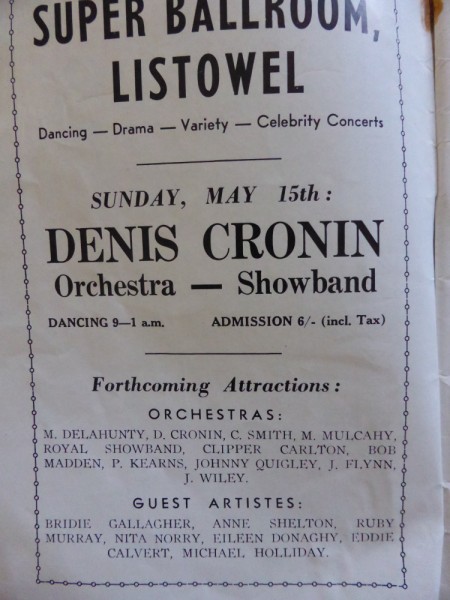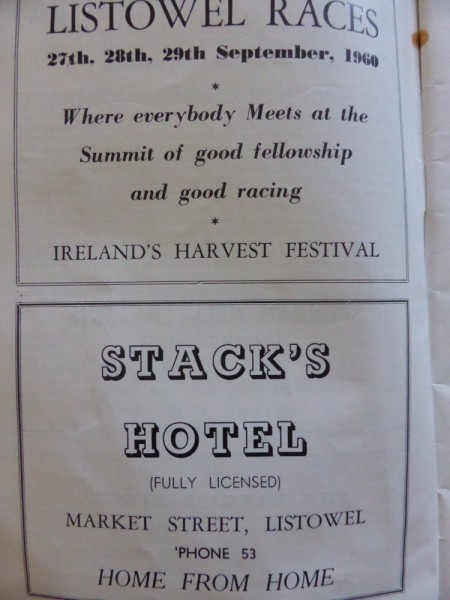 <<<<<<<<


Kissane Gathering….the schedule
This is what Eamon Ó Murchú writes:
"The Kissane Gathering is commencing on Friday 7th August with a banquet in the Listowel Arms Hotel when up to three hundred people, from home and abroad, gather to celebrate their Kissane connection. The Gathering continues on theSaturday with the launch of the family tree by Eileen Walsh, from Ballybunion. This will also take place in the Listowel Arms Hotel. Later on the same day we will have the celebration of Mass for the Kissane descendants in Ballybunion. The Gathering concludes on the Sunday (9th)with the "scattering" in Coolahan's bar in Tarbert. Further information about the Gathering is available from Eileen Walsh, 087 981 7053.
It is my pleasure to hold a photographic exhibition to mark and celebrate the Gathering. The exhibition will contain ninety photographs of the Kissane family – thirty from each of the three branches of the family, Kilcox, Kilgarvan and Lacca. Some of these photographs date back to the 1800s and early 1900s, and is, a remarkable and valuable family archive that I have been collecting and editing for the past two years.
This exhibition will be on display before and after the Gathering. It will be launched by Minister Jimmy Deenihan on Sunday, 2nd August at 19.30 in the Gallery of the Horse Shoe Bar in William Street, Listowel."
<<<<<<
Listowel Post Office Then and Now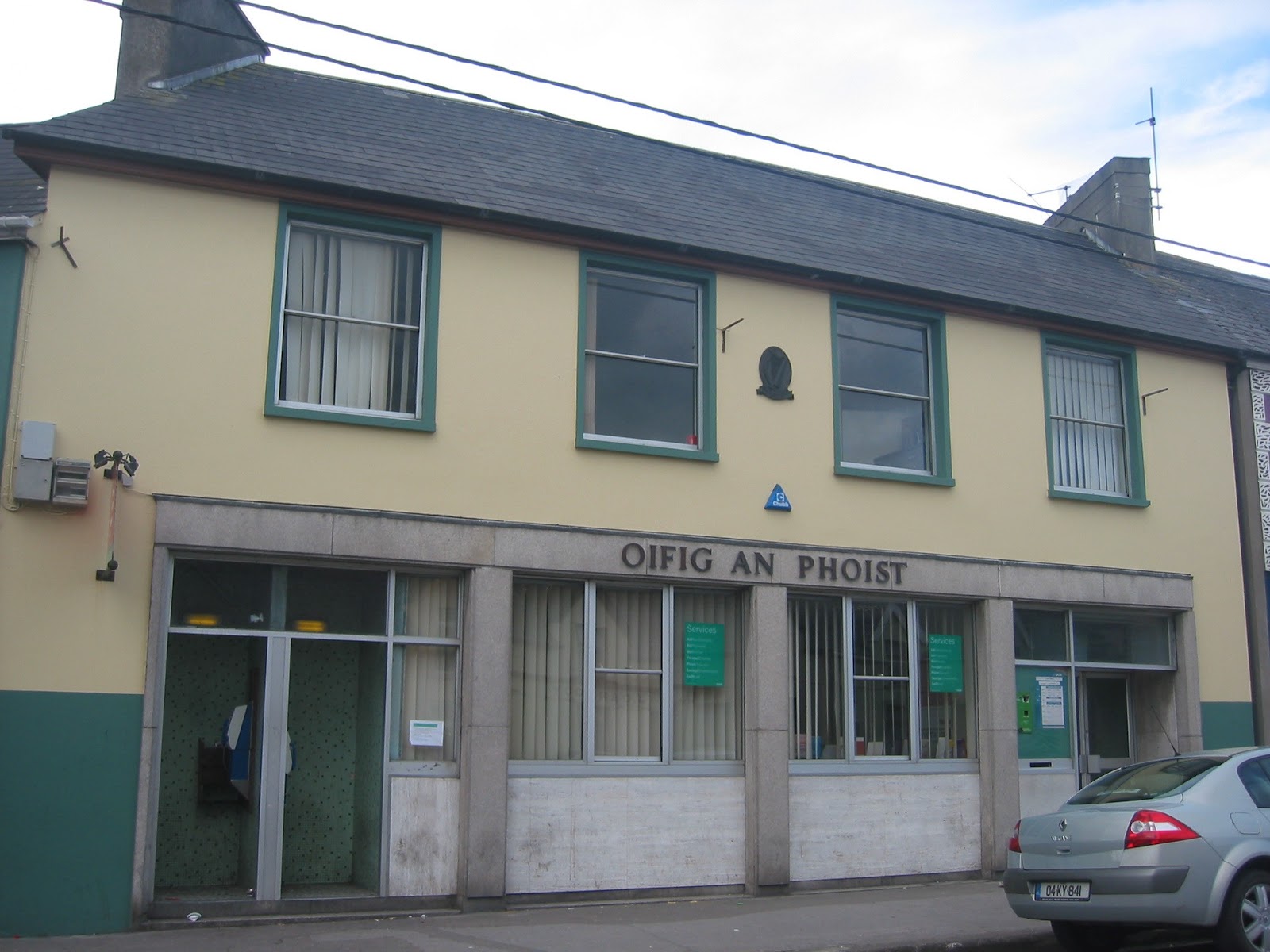 At the left in this photo are the remains of the two telephone boxes. These were later blocked up completely.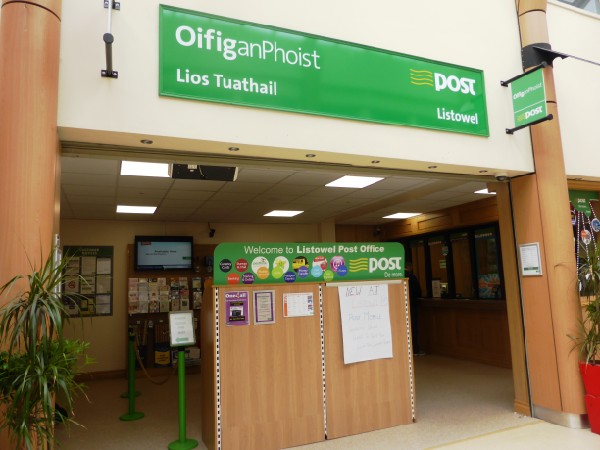 Today's much smaller post office in the foyer of Garvey's Super Valu