Dancing With the Stars; Kerry is behind its favourite to win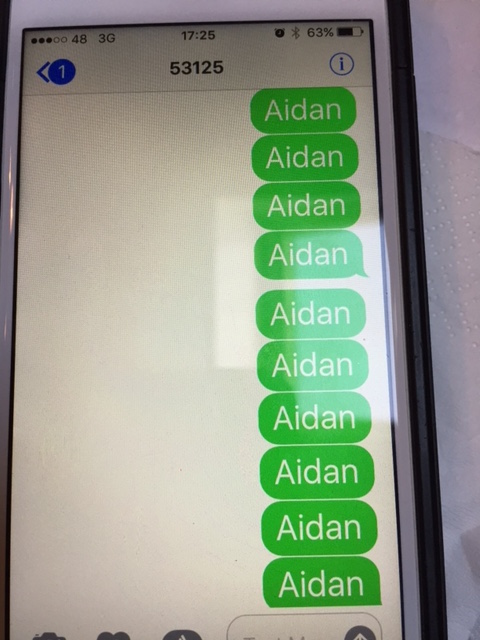 A Kerry friend's phone. Need I say more?
She'll do it all over again on Sunday night.
When he was better known as a footballer, Aidan O'Mahoney brought the Sam Maguire to Pres. Listowel. Here he is with the late Sr. Nuala.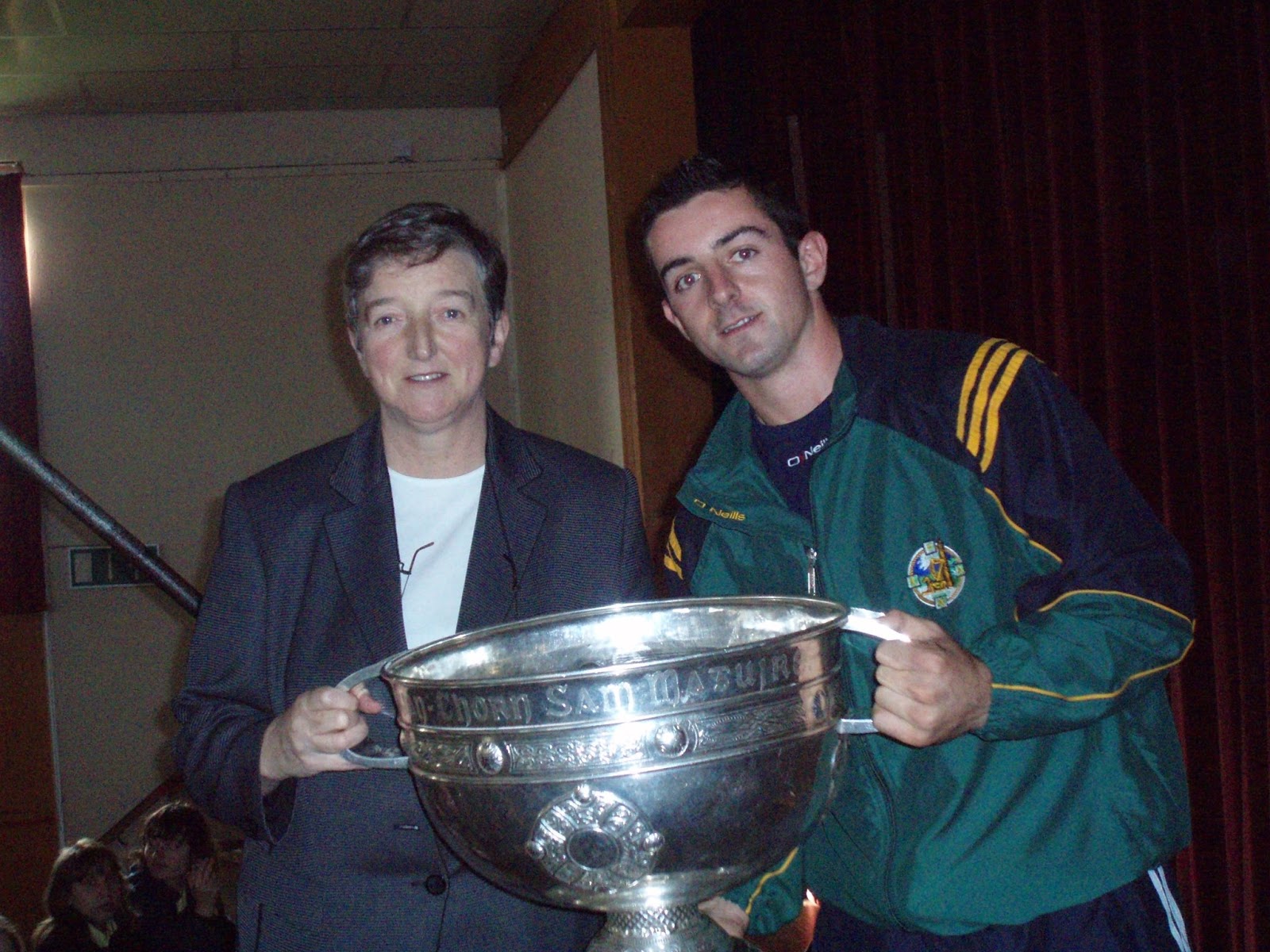 Photo: Breda Ferris
<<<<<<<<<<
Knock, Co. Mayo 1885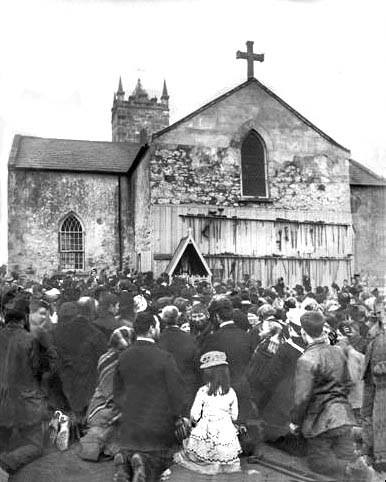 (Photo shared by Billy Austin on Facebook)
The Story of Knock began on the 21st August, 1879 when, at approximately 8 o'clock in the evening, fifteen people from the village of Knock in Co. Mayo, witnessed an Apparition of Our Lady, St. Joseph, St. John the Evangelist, a Lamb and cross on an altar at the gable wall of the Parish Church.The witnesses watched the Apparition in the pouring rain for two hours, reciting the Rosary. Although they themselves were saturated not a single drop of rain fell on the gable or vision. There were fifteen official witnesses to the Apparition, most of whom were from the village of Knock and surrounding areas and ranged in age from just 5 years old to 74 years old. Each of the witnesses gave testimonies to a Commission of Enquiry in October 1879. The findings of the Commission were that the testimonies were both trustworthy and satisfactory.
<<<<<<<<
More Photos from a very wet Listowel on St. Patrick's Day 2017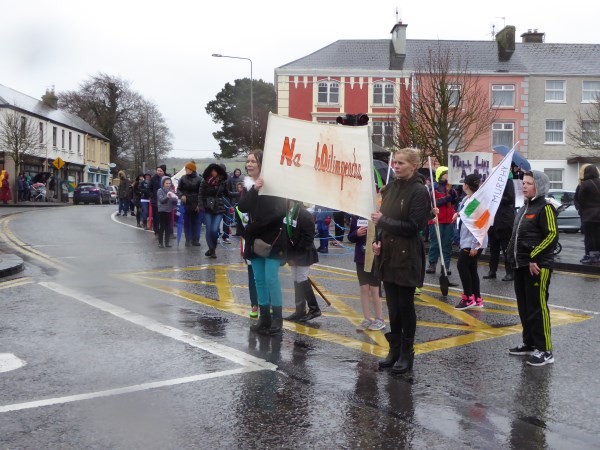 I think these children were from Killocrim. Apologies if I'm wrong.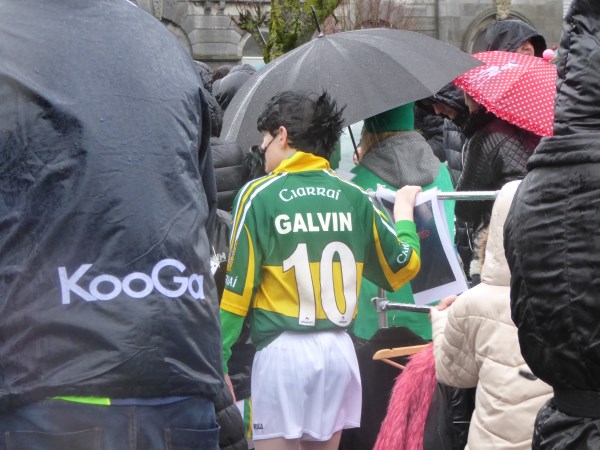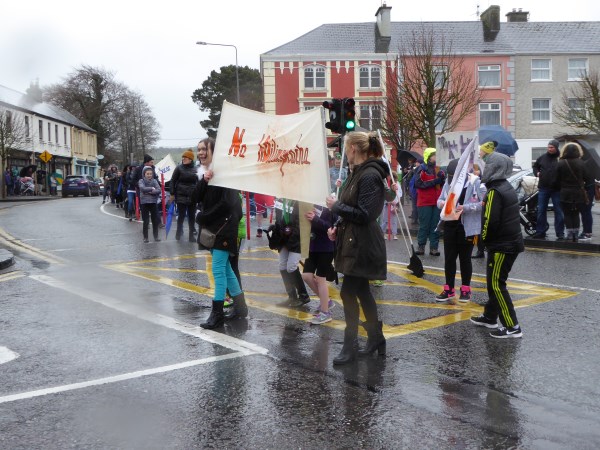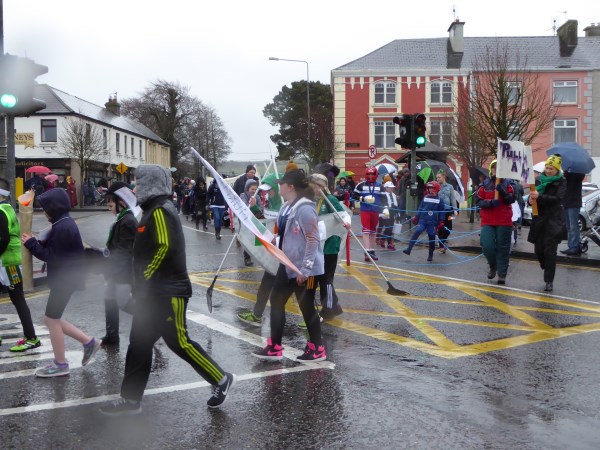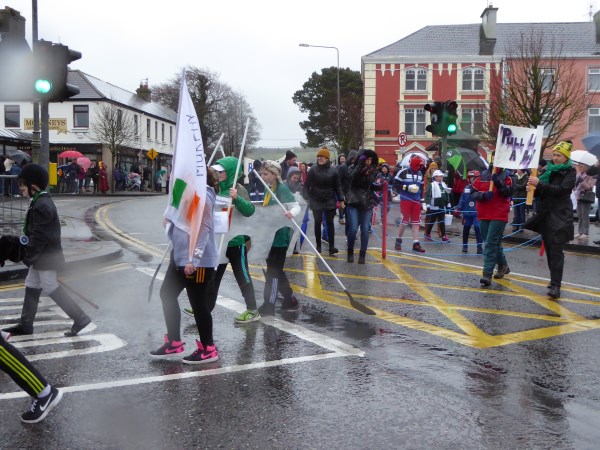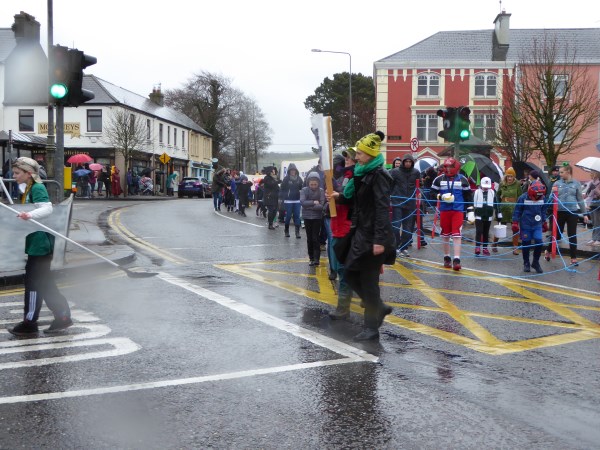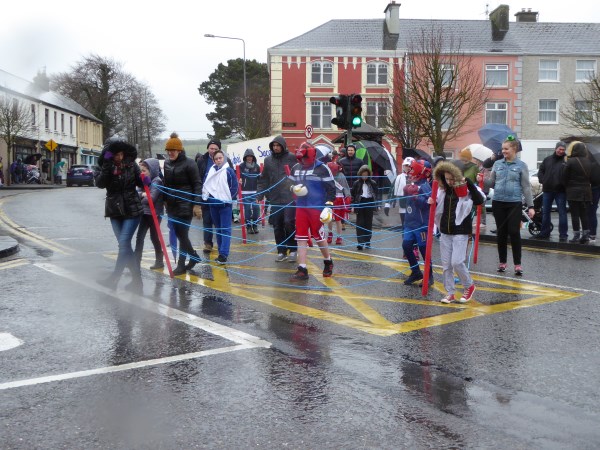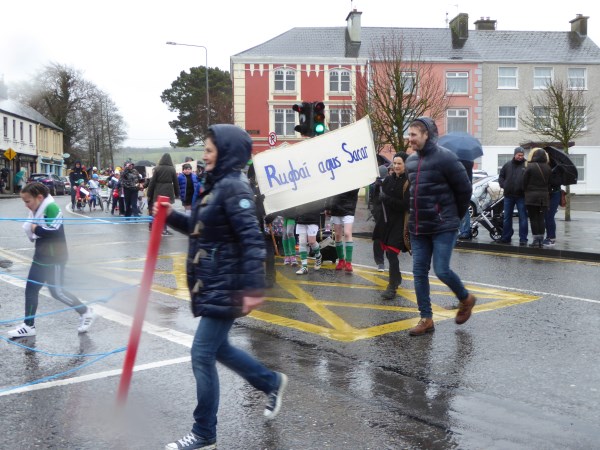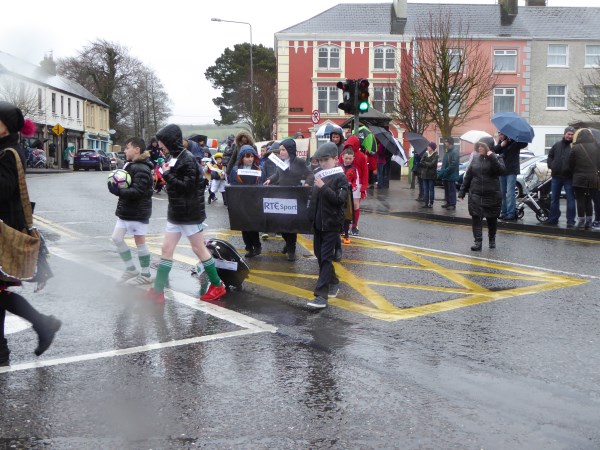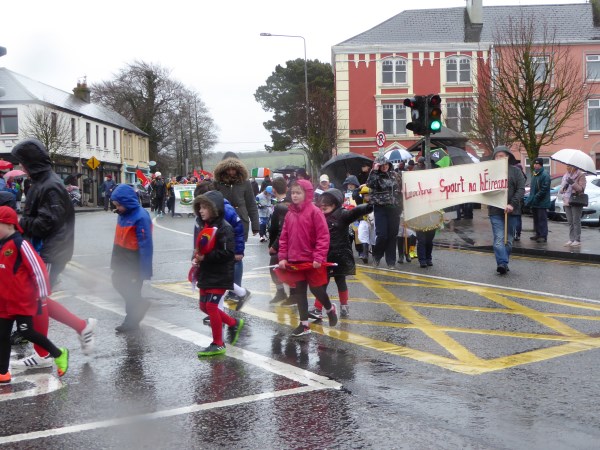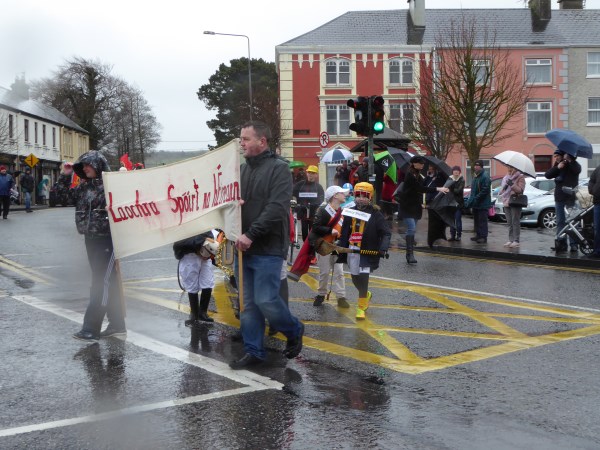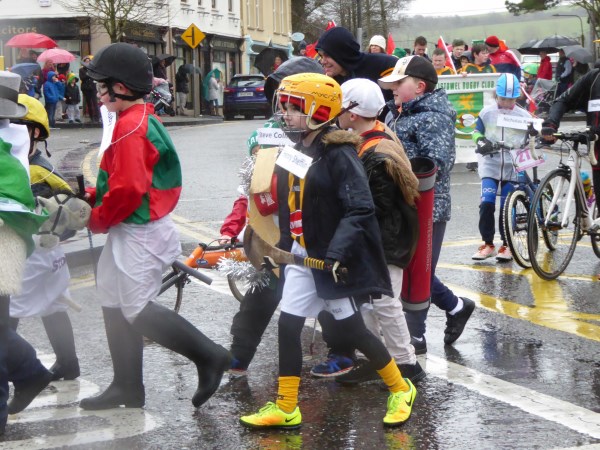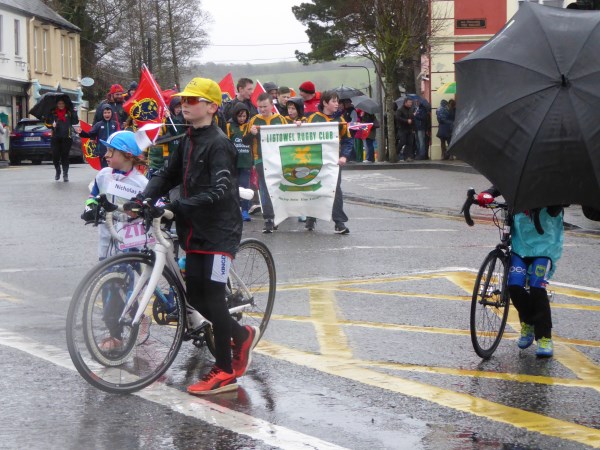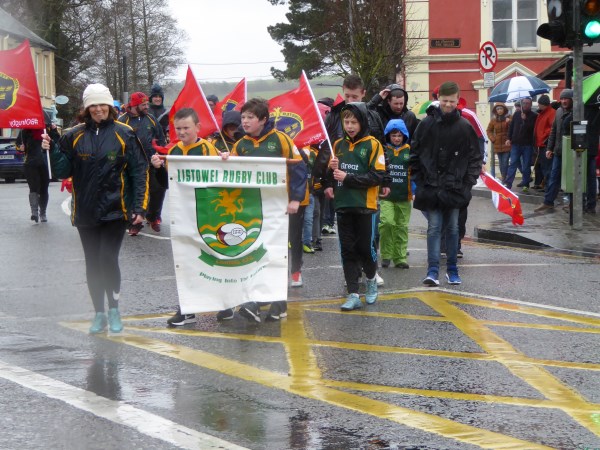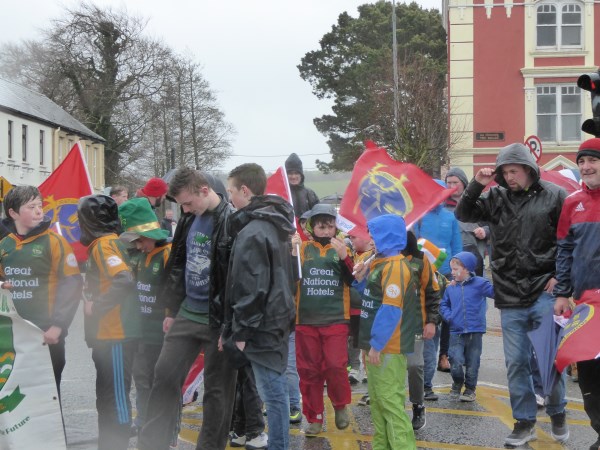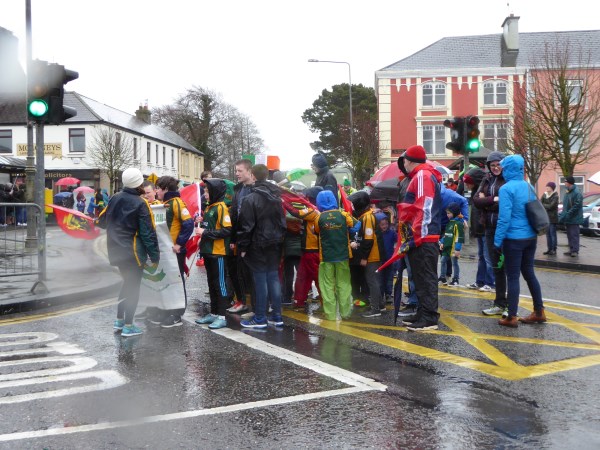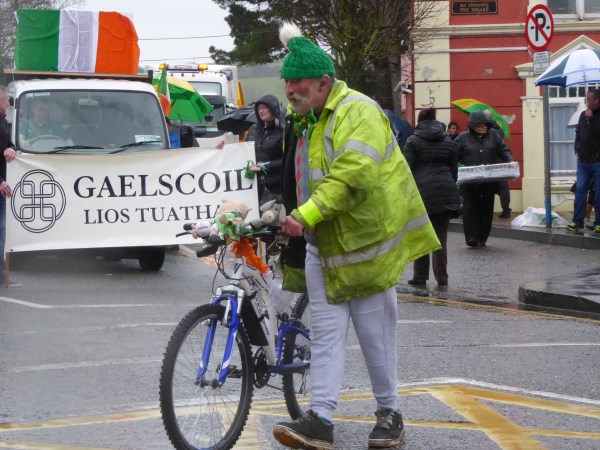 <<<<<<<<
New Trees at St. John's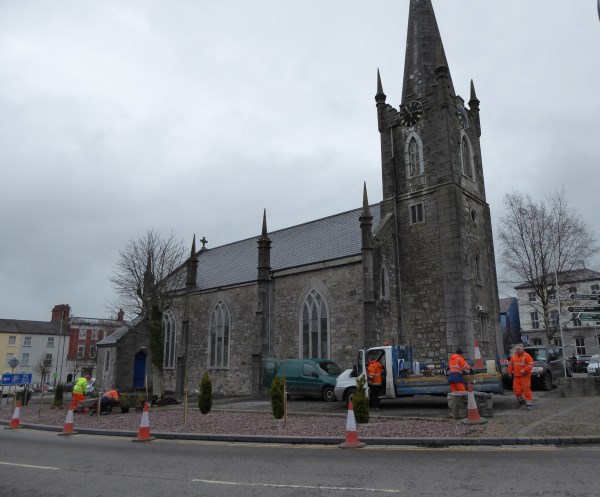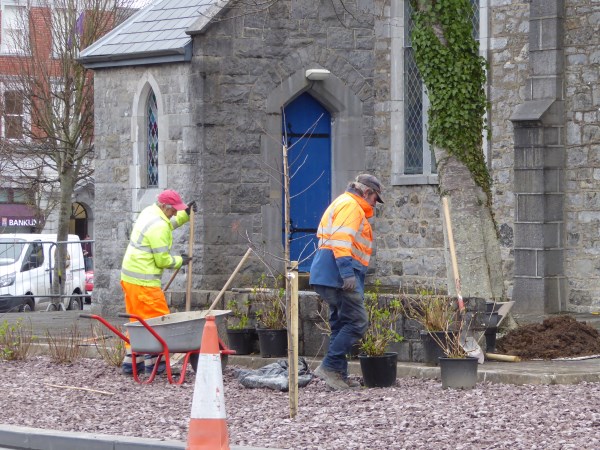 <<<<<<<
Halo is Back on Church St.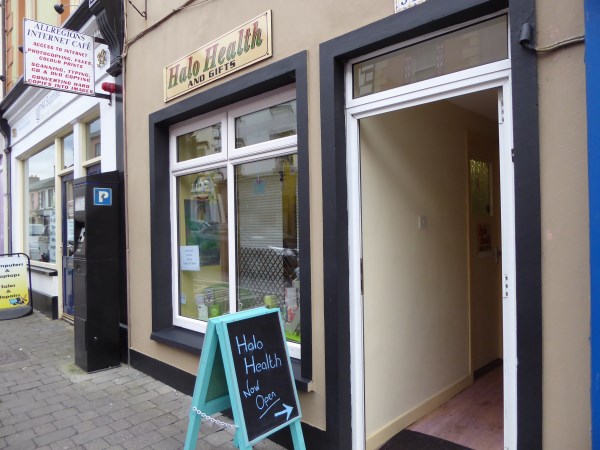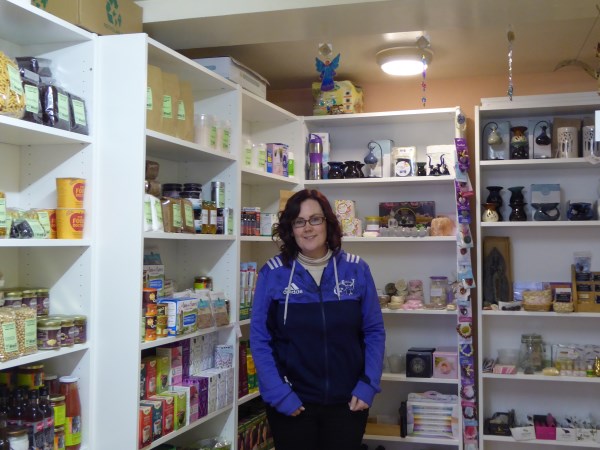 Elaine has taken a leap of faith and reopened her very popular Halo Health and Gift Shop across the road from her old location on Church St.
<<<<<<
A Treasure unearthed by Liam O'Hainnín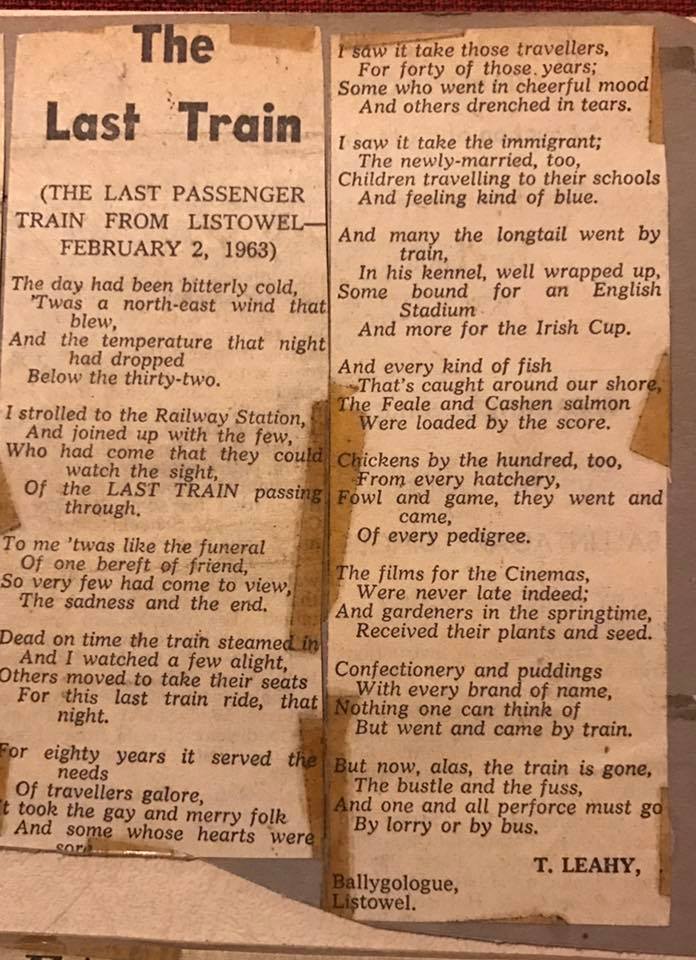 <<<<<<<<
St. Patrick's Day in the 1970s
Tony Guerin shared some great old photos (mostly Clounmacon ).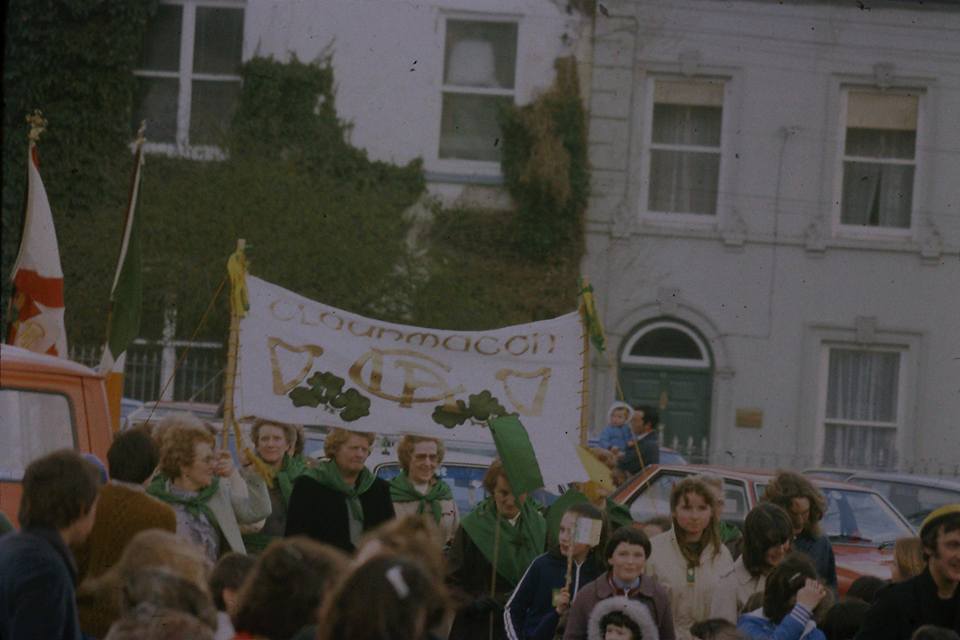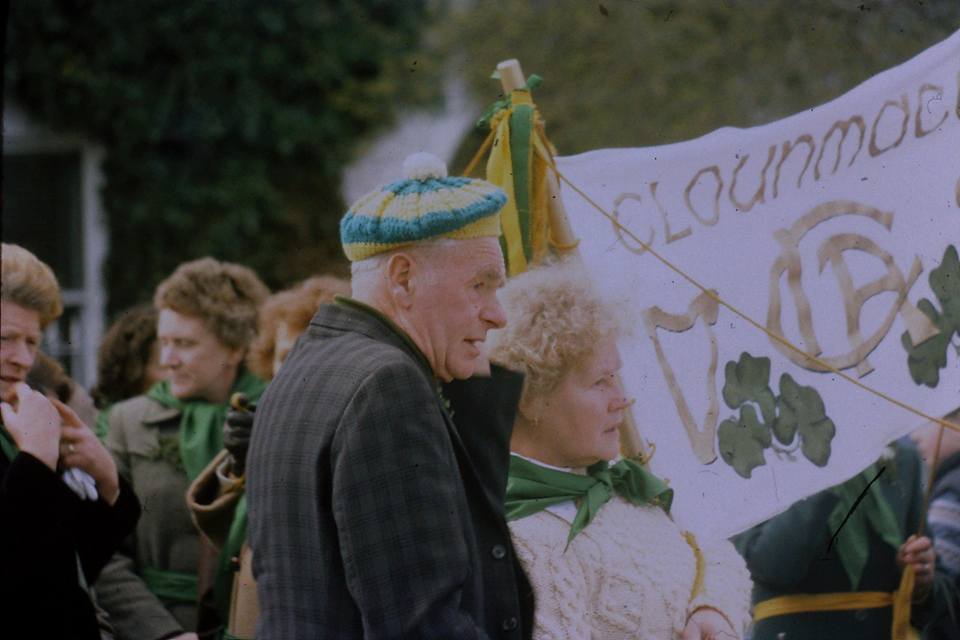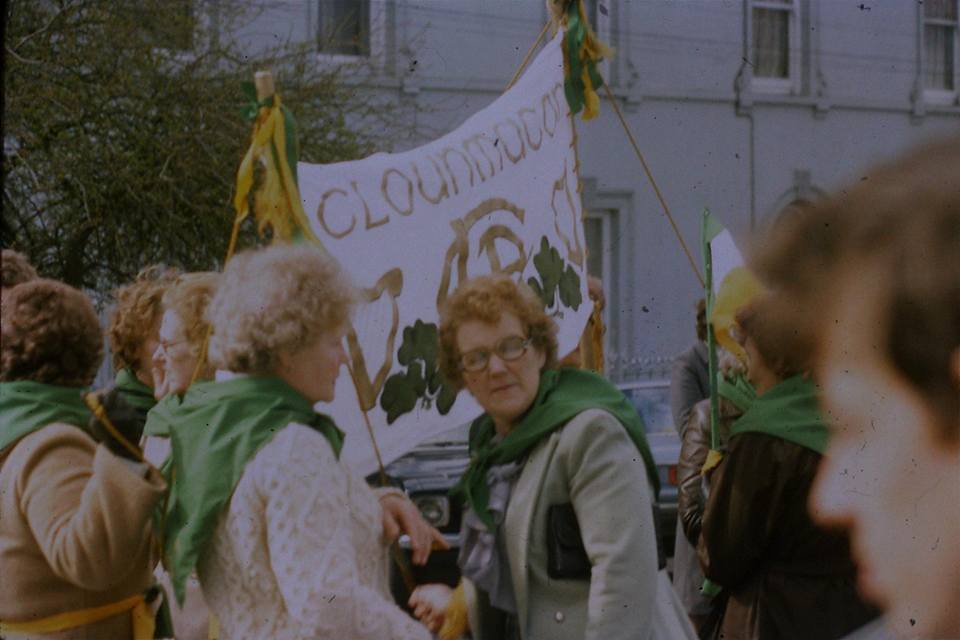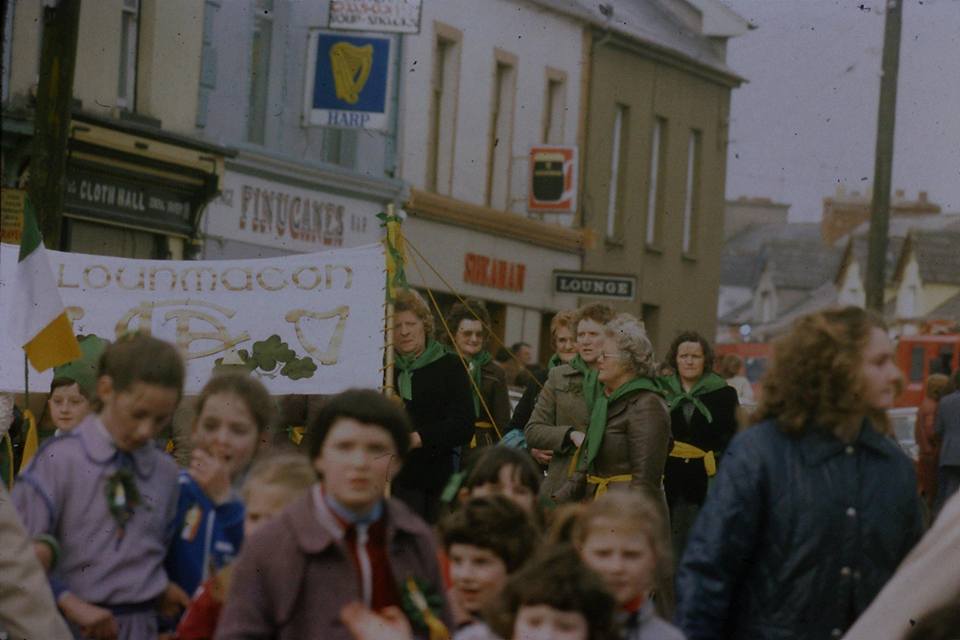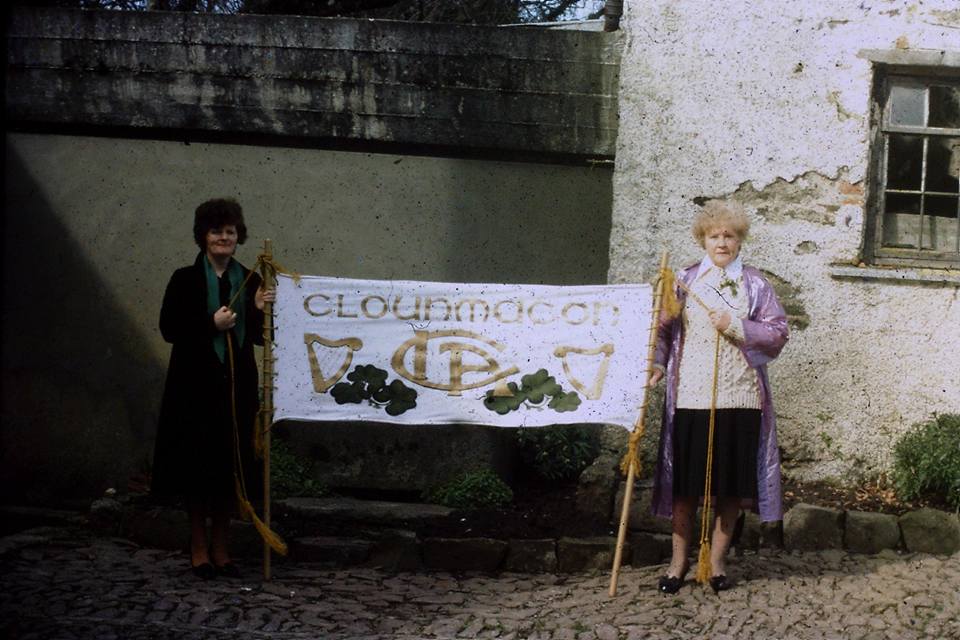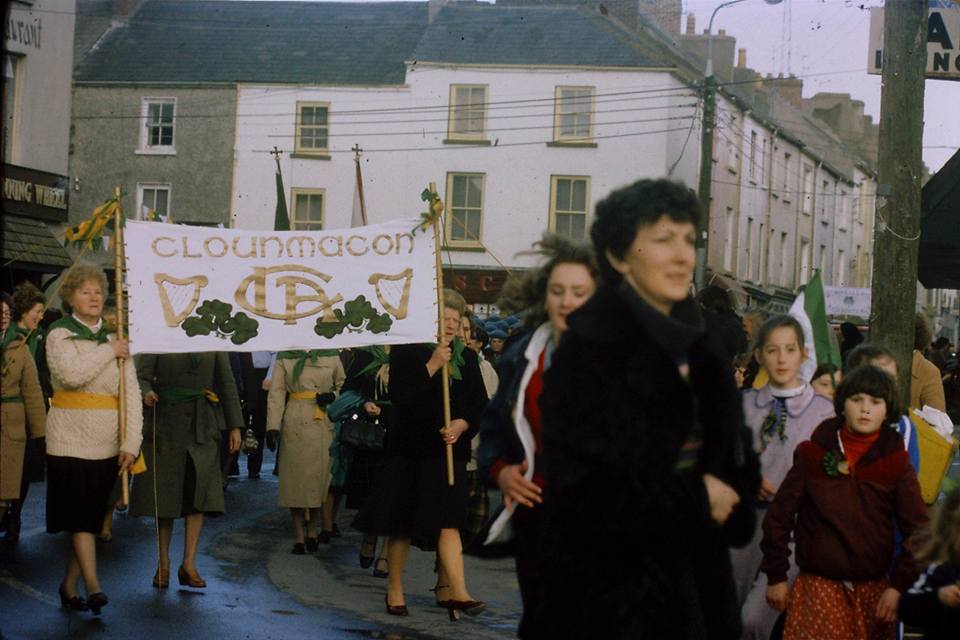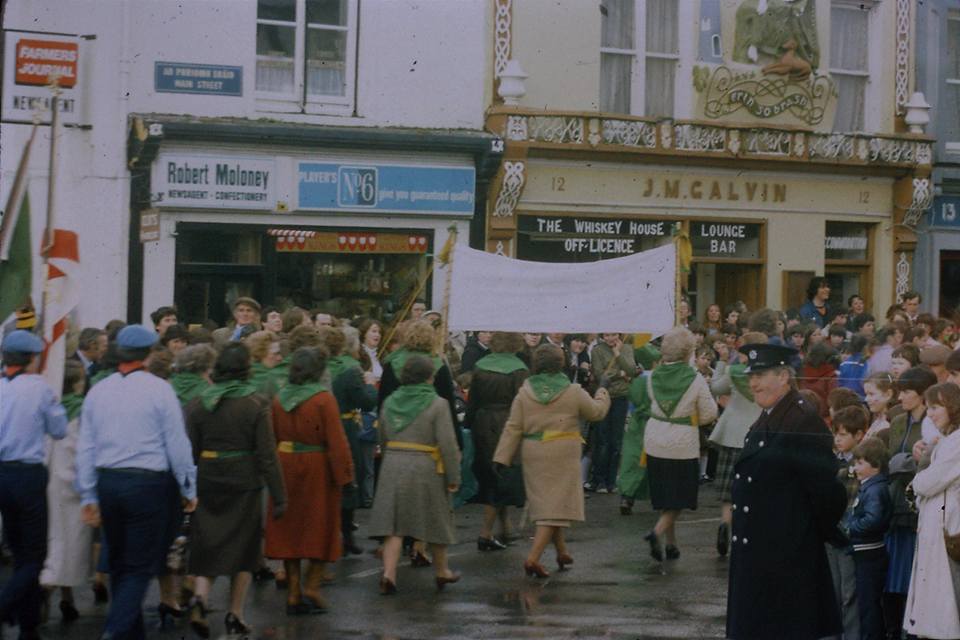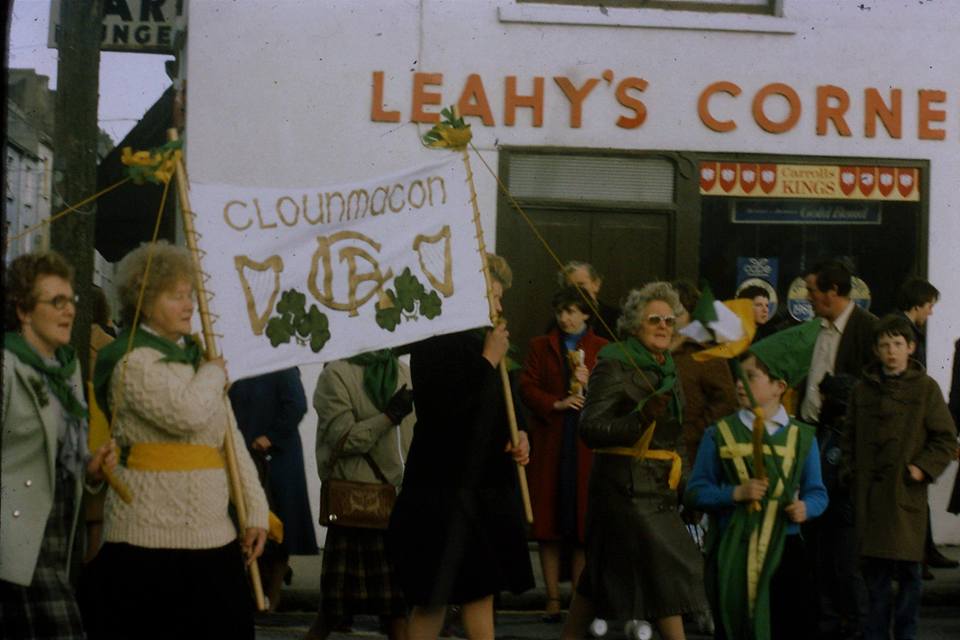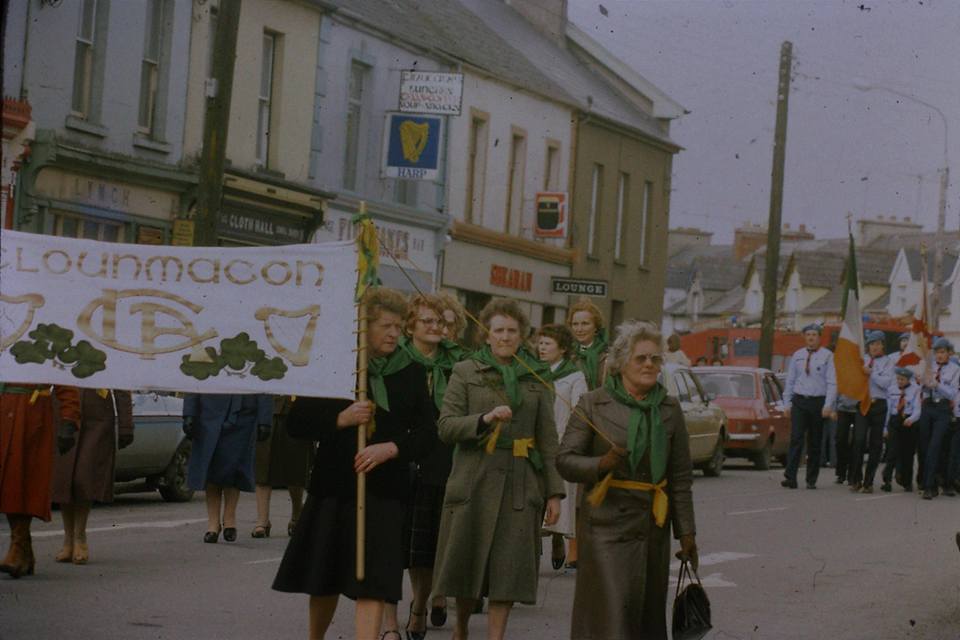 <<<<<<
Mothering Sunday
Mothers' Day is celebrated on the fourth Sunday of Lent. This year, 2017 that is next Sunday, March 26th.
The tradition began in England over 400 years ago when, once a year people visited the church in the parish where their mother was born. While visiting the church they also visited their mothers. This visit was special all that time ago because there were no cars and no public transport and making any journey was a big undertaking. This day became known as Mothering Sunday.
The USA and other parts of the world celebrate it on the second Sunday in May.