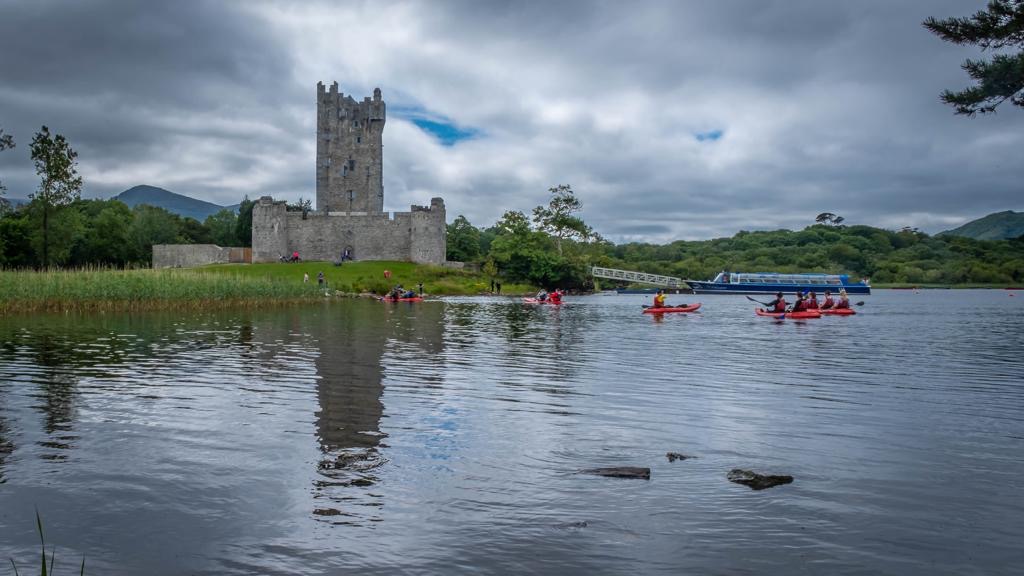 Ross Castle photo; Eamon ÓMurchú
<<<<<<<<<<<
Mrs. O'Connor and Knockanure Girls in 1950's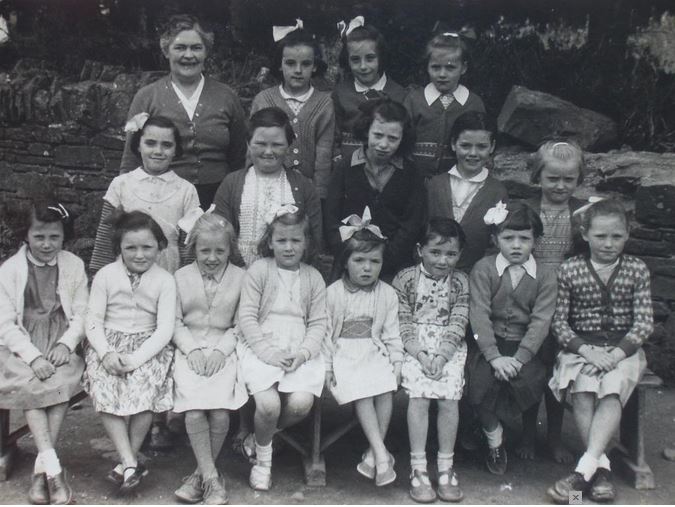 <<<<<<<<<<
Jowika Girls German Trip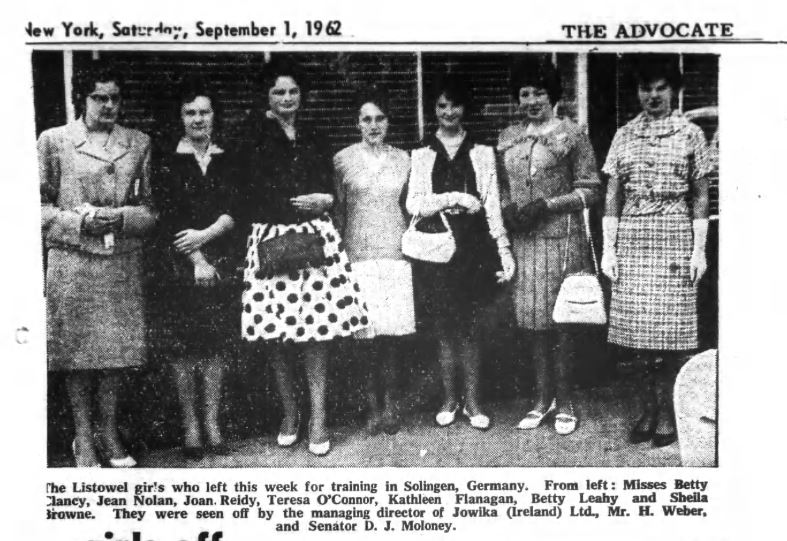 <<<<<<<<<<,
New York NY Irish American Advocate
Sept 1 1962
SEVEN North Kerry ladies are due in Solingen, Germany, this week-end to begin training for work in Listowel's new cutlery factory. The young ladies left Listowel on Wednesday morning and the over-land trip to Solingen —the Sheffield of Germany—was expected to take three day. The senior girl in the party was Miss Betty Clancy, of St. Brendan's Terrace, Listowel, and the others were Jean Nolan and Joan Reidy, O'Connell's Avenue, Listowel; Teresa O'Connor, Behins, Kathleen Flanagan, Ballyduff; Betty Leahy, Harthill, and Sheila Browne, Ballyhorgan. Another party of five girls is due to leave for Germany at the end of this month. The Jowika factory began production some months ago when thirty-five boys had completed a term of training in the parent factory in Solingen. The managing director, Mr. Henrich Weber, told The Kerryman he expected that the Listowel factory would have about 150 workers on the payroll in eighteen months time. At the moment there were about 120. The Listowel factory is turning out pen, pocket and kitchen knives and is about to go into the production of manicure sets, precision tools and other branches of cutlery. The finished product is exported to British Commonwealth countries and the U.S.A———————–
Photo; The Listowel girls who left this week for training in Solingen, Germany. From left: Misses Betty Clancy, Jean Nolan, Joan. Reidy, Teresa O'Connor, Kathleen Flanagan, Betty Leahy and Sheila Browne. They were seen off by the managing director of Jowika (Ireland) Ltd., Mr. H. Weber, and Senator D. J. Moloney.
<<<<<<<<<<<
A Post Lockdown Wedding
The first wedding in The Listowel Arms after its long lockdown was a joyful affair. Aoife MacMahon and Shane Creamer were married in St. Mary's and had their post wedding celebrations in The Arms. There was much song and laughter enjoyed by their young and not so young guests.
Listowel Arms posted some lovely photos.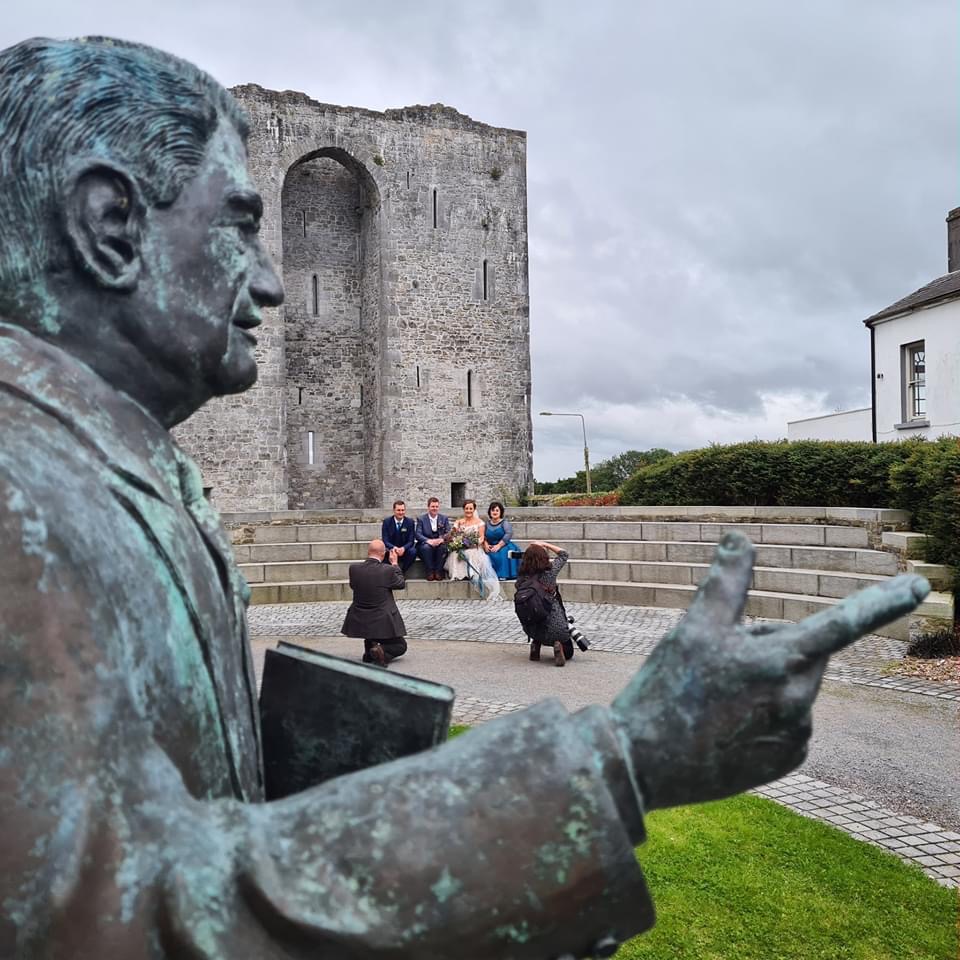 The wedding party on the steps of Listowel Castle, cradled in the arm of Aoife's illustrious grandfather, Bryan MacMahon. Lovely photograph!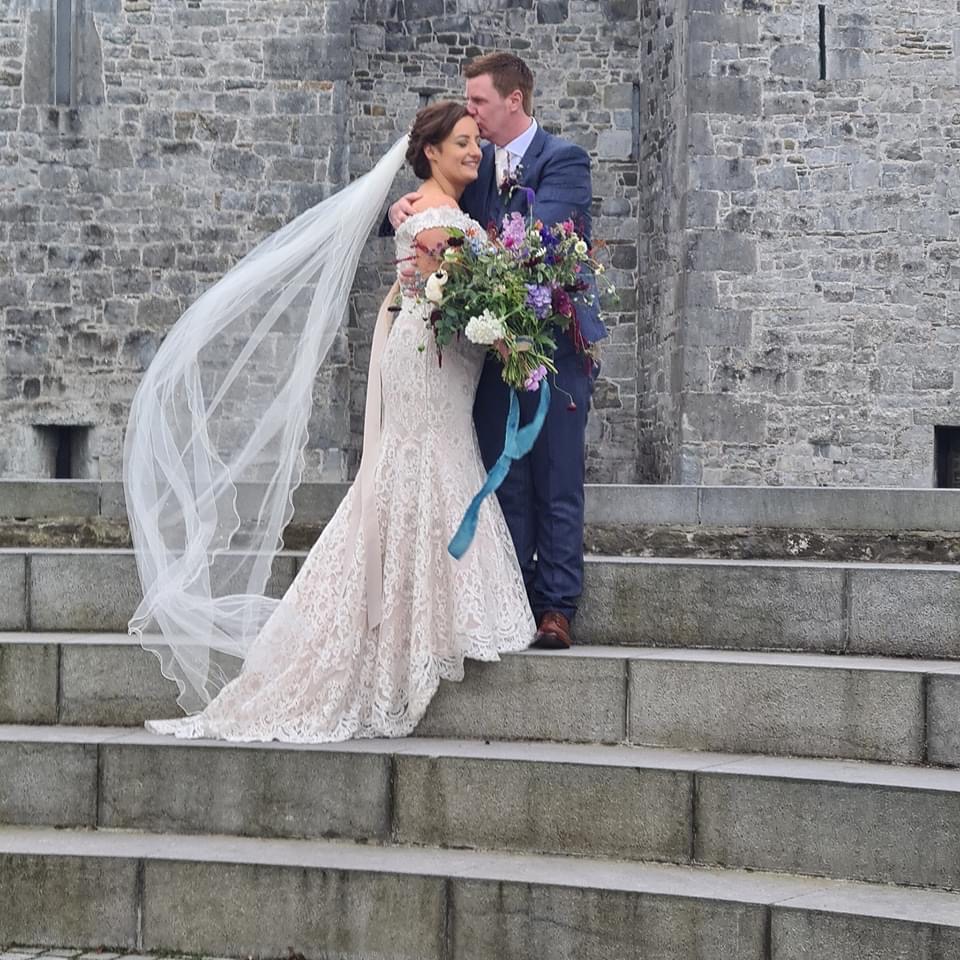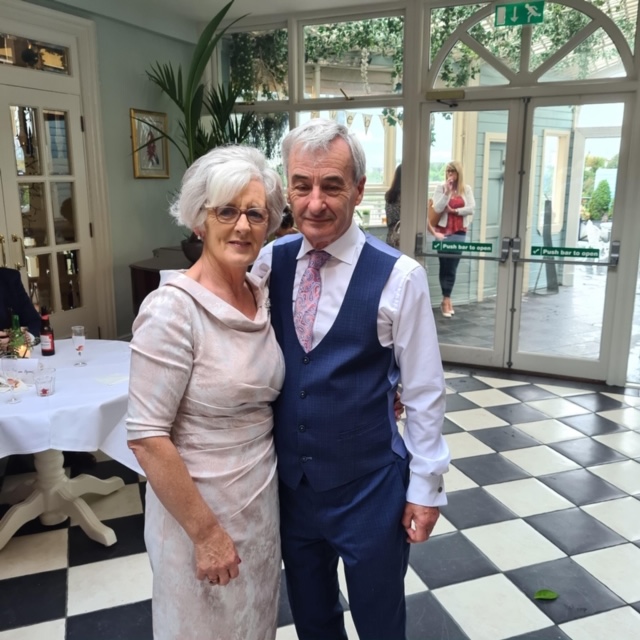 Parents of the bride, Judy and Owen MacMahon in The Listowel Arms
<<<<<
Still Picnicking