Remember our silver medal winning lacrosse team? When I was alerted to the presence on the team of man with a strong Listowel connection, I set out to find out more about Colin O'Donoghue.
Through the internet I tracked down his father and he sent me some photos of Colin and the press release about the lacrosse team. What a pity we did not know about him before the European Championship. He could have had a whole new bunch of fans.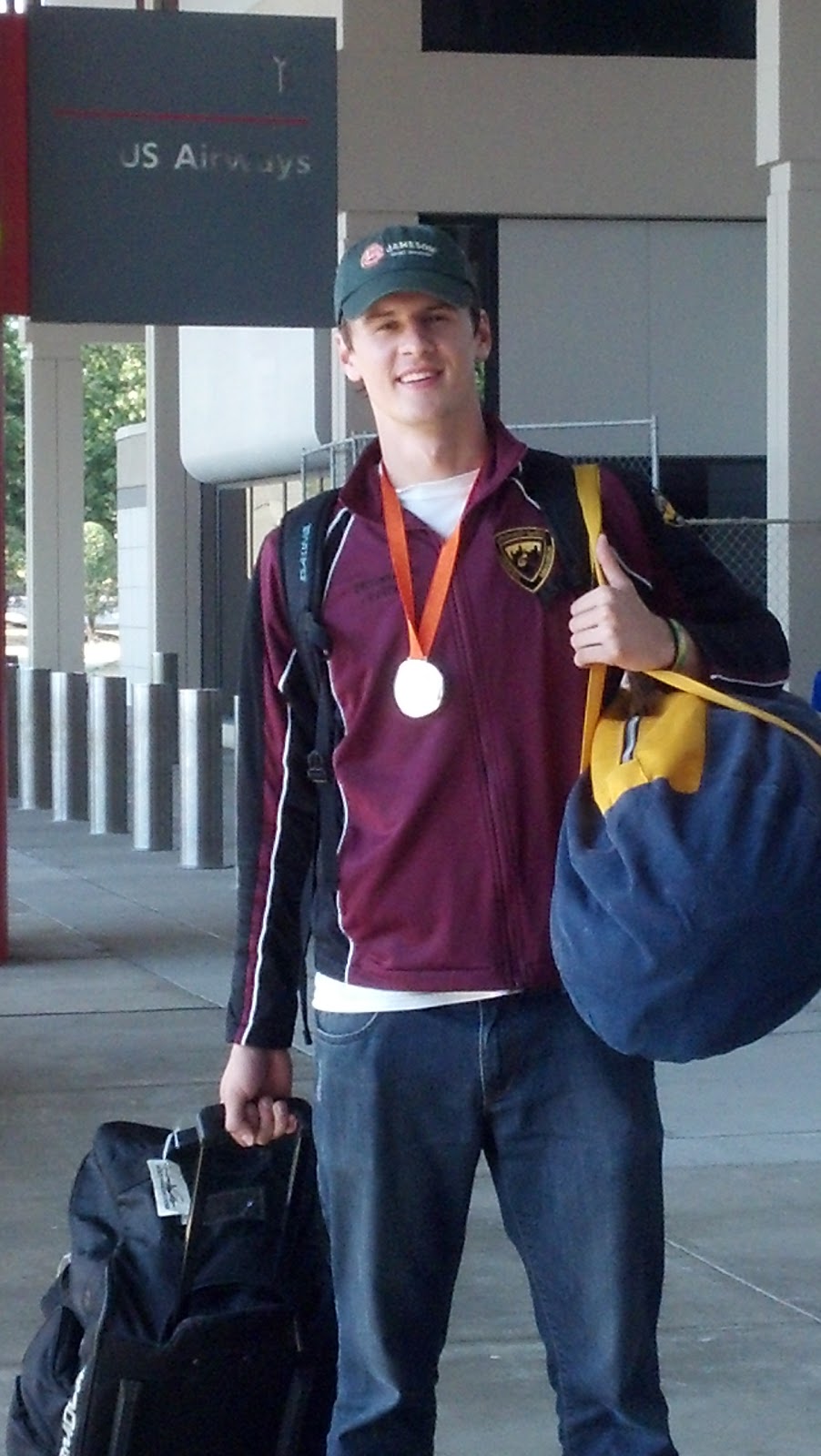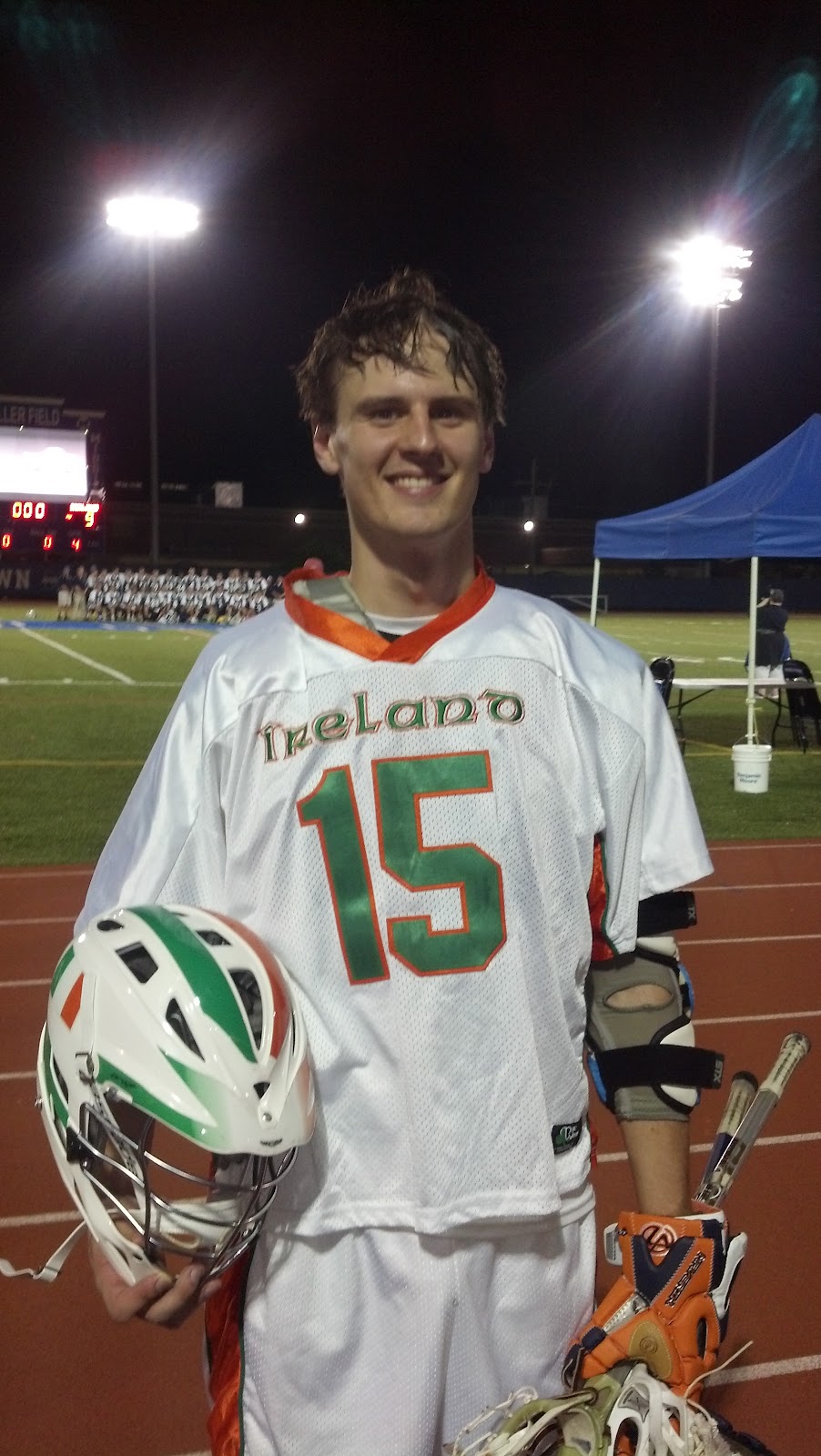 Press Release:
7/17/2012
Colin O'Donoghue, Pittsburgh, Pa, USA
Silver Medal Irish National Lacrosse Team
European Championships 2012, Amsterdam Netherlands
Recently back from the 2012 European
Lacrosse Championships in Amsterdam, hosted by the Netherlands, 21 year old Colin
O'Donoghue was proudly wearing his silver medal won through his efforts with
the Irish National Lacrosse Team. Colin carrying
dual citizenship had qualified for the team during a 3 day tryout at University of Dublin in
October 2011. Over 80 athletes
participated for the 25 man roster and for the first time in Irelands young
national lacrosse program they put together a formidable team that would rank
them a spot in the top division of the best 6 teams in Europe. The standard of European lacrosse has never
been more competitive and although the expectations for the team were a 5th
or 6th place among the 18 participating countries, their goal was to
hopefully capture a 3rd or 4th. But these young men had a different goal in
mind, they walked, talked, and played for to get to the championship game and
capture gold. The Irish team had the
toughest schedule ahead of them, but really came together as a solid unit and
actually gained momentum as the grueling 10 day tournament rolled along. After dropping the opening divisional game to
England, Ireland lost in double overtime to a heavily favored German Team, as
O'Donoghue's game winner in the first
overtime was ruled to have crossed the line at the buzzer. Things looked bleak for the Irish team after
dropping the next game to their host, the Netherlands, but their Coach, NCAA
Hall of Fame inductee, Richie Moran kept the spirit high, and with incredible
support from the chanting Irish fans the team rallied to a win their next five
games including an unexpected but convincing victory over the Germans in the
quarterfinals of the championship tournament. Ireland had made it to the championship game
leaving many of the more favored countries rallying behind them to keep the
dream alive and beat the English.
England has played lacrosse for over 40 years has never lost to a European Team, but as the
clock ticked down they kept their record intact by wearing down the Irish. The Irish lads left everything on the field,
but carried proud heats as they gathered in-front of their loyal
supporters, packed in the grand stand,
formed a line with arms over shoulders, roaring along to a chorus of "Ireland call". To sum up the impact the Irish had on the
event in whole a quote from the Netherlands tournament director; "Two lasting memories I will take away from
this event is watching a higher caliber of lacrosse by European teams as
witness by the rally of the Irish men, and the incredible Irish supporter with
all of their chants and songs….just incredible to behold".
As an additional point of
interest Colin finished as one of Team Irelands top scorers, playing every
minute of every game. Additionally he
plays for the Pittsburgh Celtics Gaelic Football Club which last year made it
to the GAA North American Board National Championships hosted in San Francisco
taking away a gold medal as National Champs.
Colin is currently a senior at Duquesne University majoring in Supply
Chain Management, he is a founding partner at LakerDog Youth Lacrosse Camp, obtained
a scholarship to Wingate University in N. C. prior to transferring, was a High
School All American at Seneca Valley H. S. near Pittsburgh Pa. Colin's Irish roots are his; Grandfather Thomas
O'Donoghue of Tannavalla, Listowel County Kerry; and his Grandmother Margaret (Lenihan) O'Donoghue's parents,
Balina County Mayo and Cork City County Cork.
>>>>>>>
The O'Donoghue clan have a great website here
Rod O'Donoghue recently visited the home of his ancestors in North Kerry and he had a whale of a time. So if you have Kerry O'Donoghues anywhere in your family line, you have a lot of the hard work done for you.
>>>>>>
Another O'Donoghue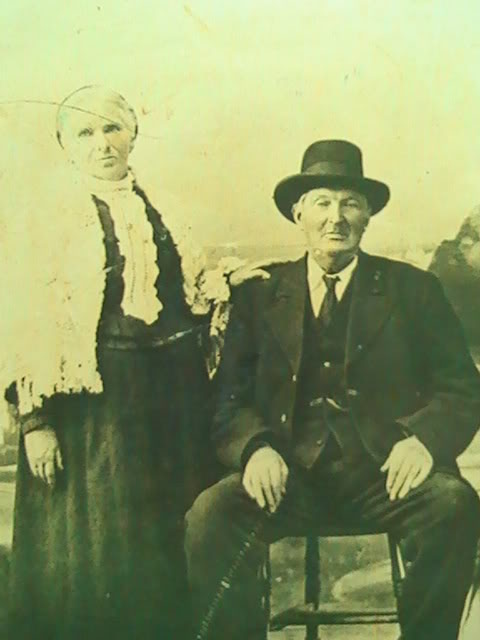 This is Dan Donoghue from Duagh and Margaret Kennelly. He died in 1927. Jer. Kennelly sent me the photo.
>>>>>>>>
I have had another email about this photo.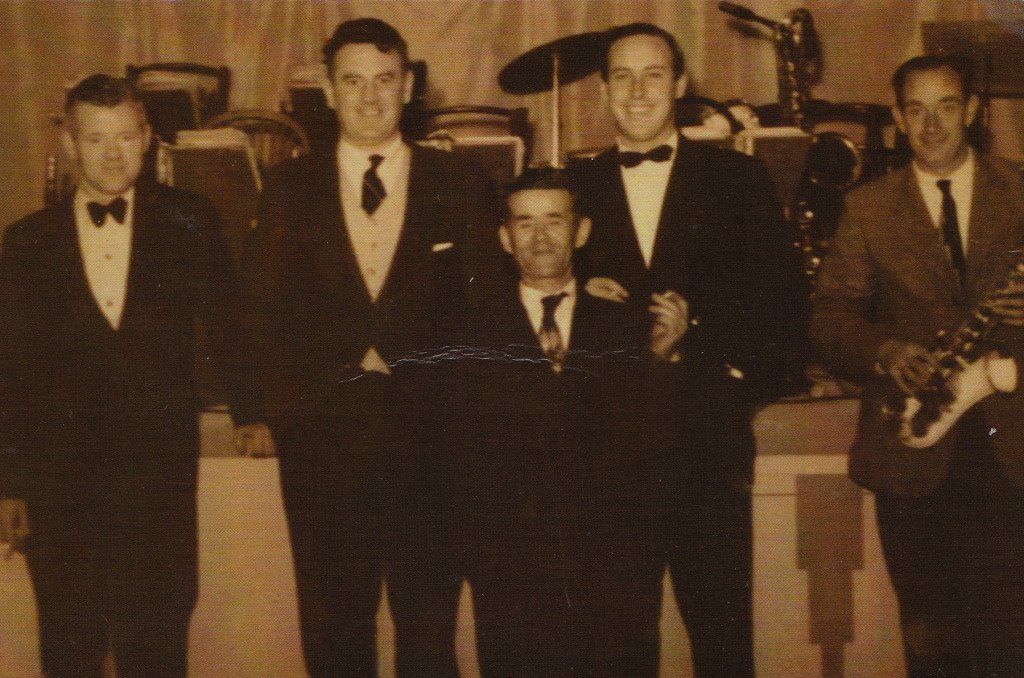 Tom Fitzgerald says that the man holding the saxophone is none other than Jim Sheahan of Greenville.
Now who is the man in front?
>>>>>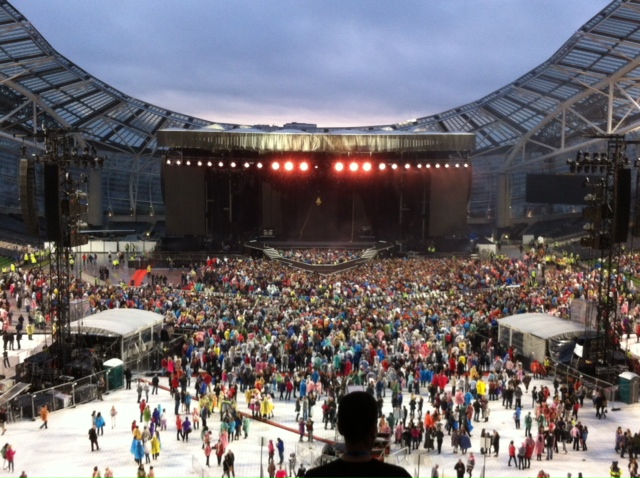 The Madonna concert in The Aviva in Dublin last night
Quote of the night from Madge : "It is always raining when I come to Ireland."