Listowel Town Square, June 21 2018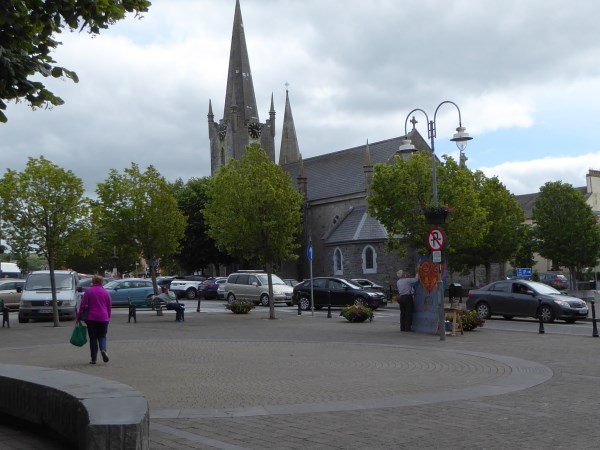 <<<<<<<<
Many Hands Make Light Work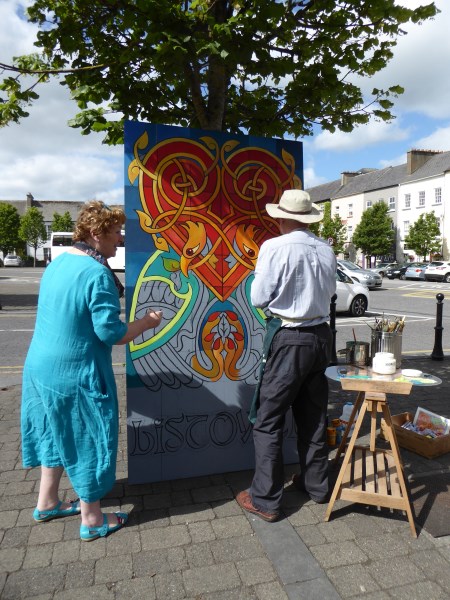 Jim and Liz Dunn work well as a team. But I don't think Liz would really claim to be an artist. To illustrate that this was a project in which anyone can have a go Liz took up a brush and coloured in a bit.
From the wife of an artist to the mother of an artist, Helen Moylan chanced her arm at painting in a section. She did a good job too.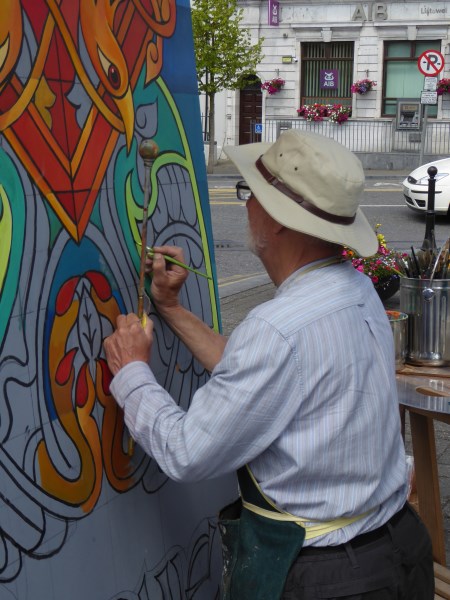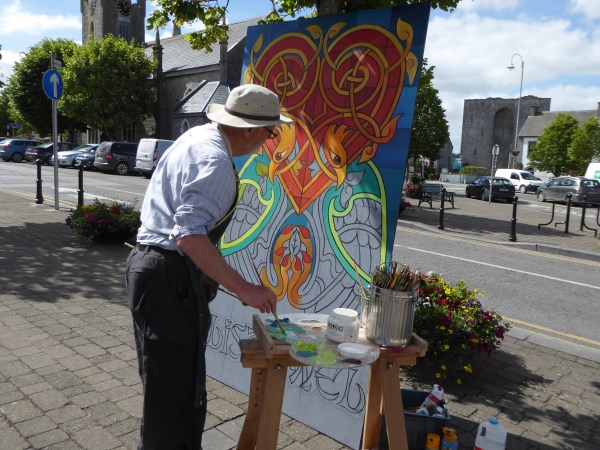 In between interruptions/assistance, Jim took the opportunity to advance his project a bit.
Next up was Seán Comerford. Seán displayed an amazing (to me anyone) aptitude for this kind of thing. He is actually a quite good artist.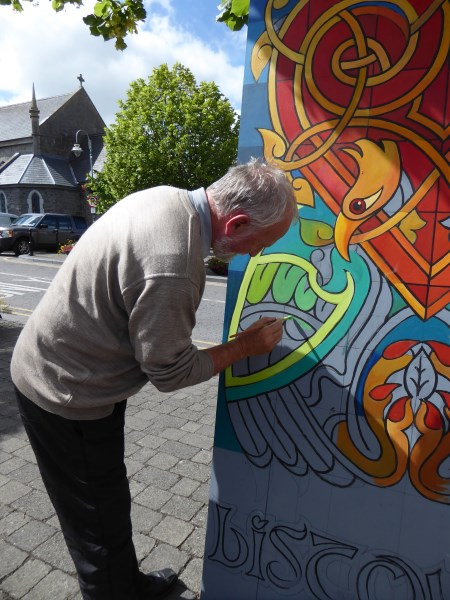 <<<<<<<<<<<<
Listowel's Millennium Arch in 2018
<<<<<<<<
Friends' Meeting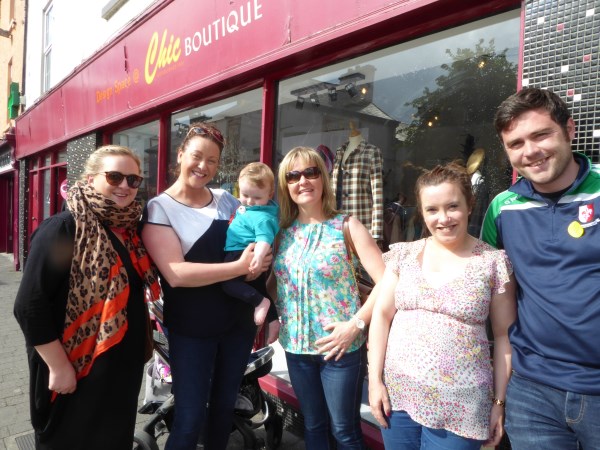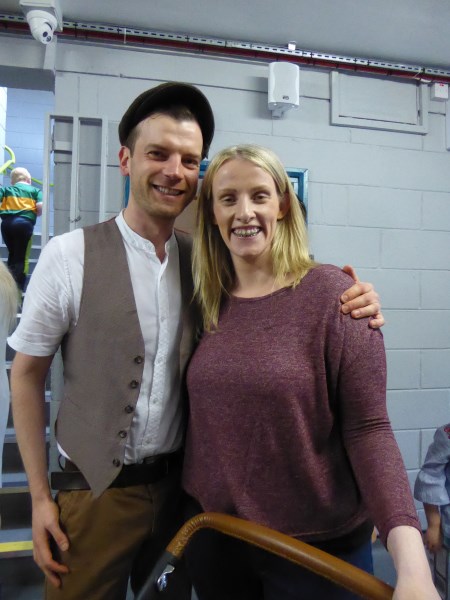 Summer in Kerry is a great time for meeting up with old friends
<<<<<<<<<<
From the John Hannon Archive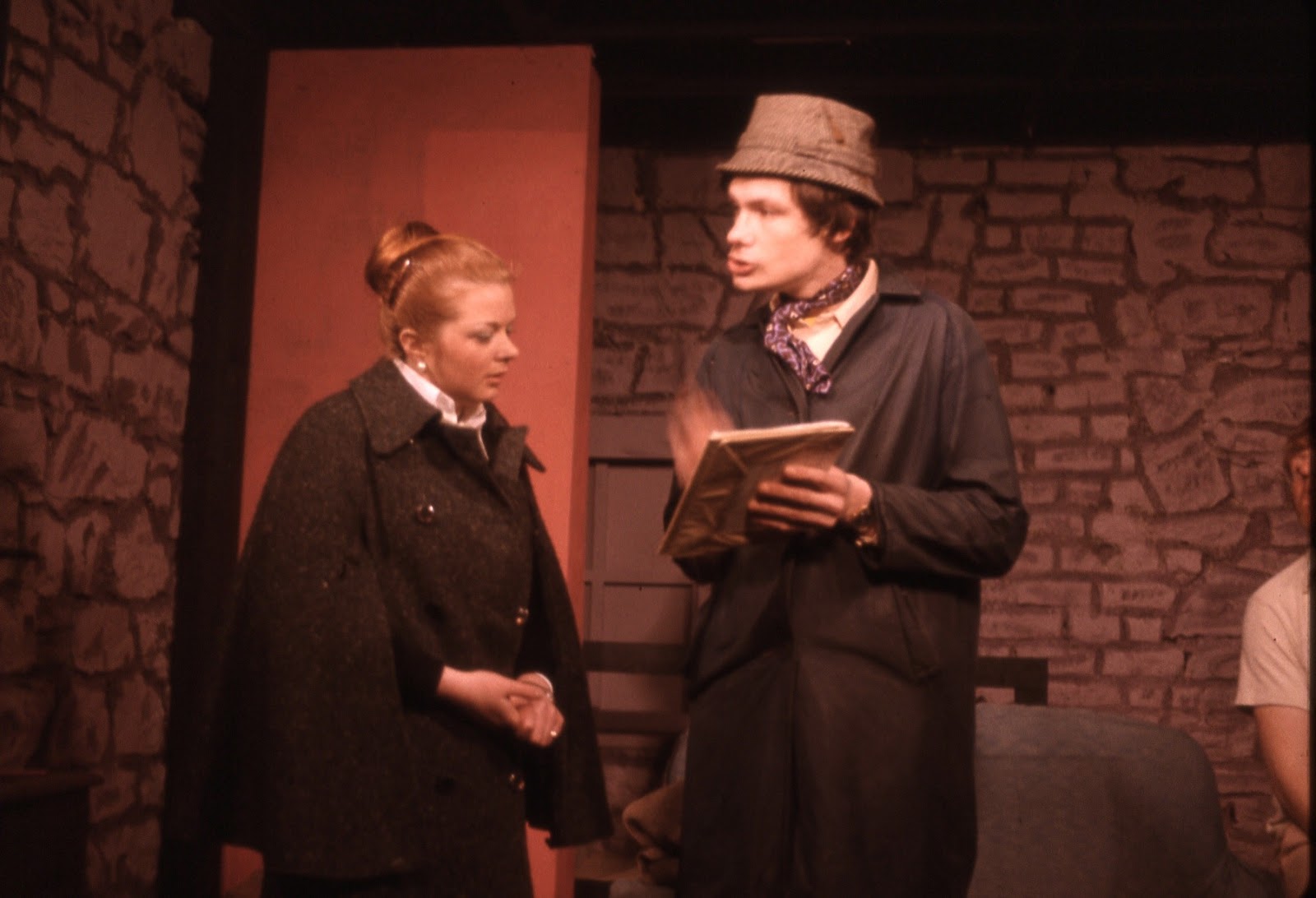 The late Eleanor Moore and Mark Walsh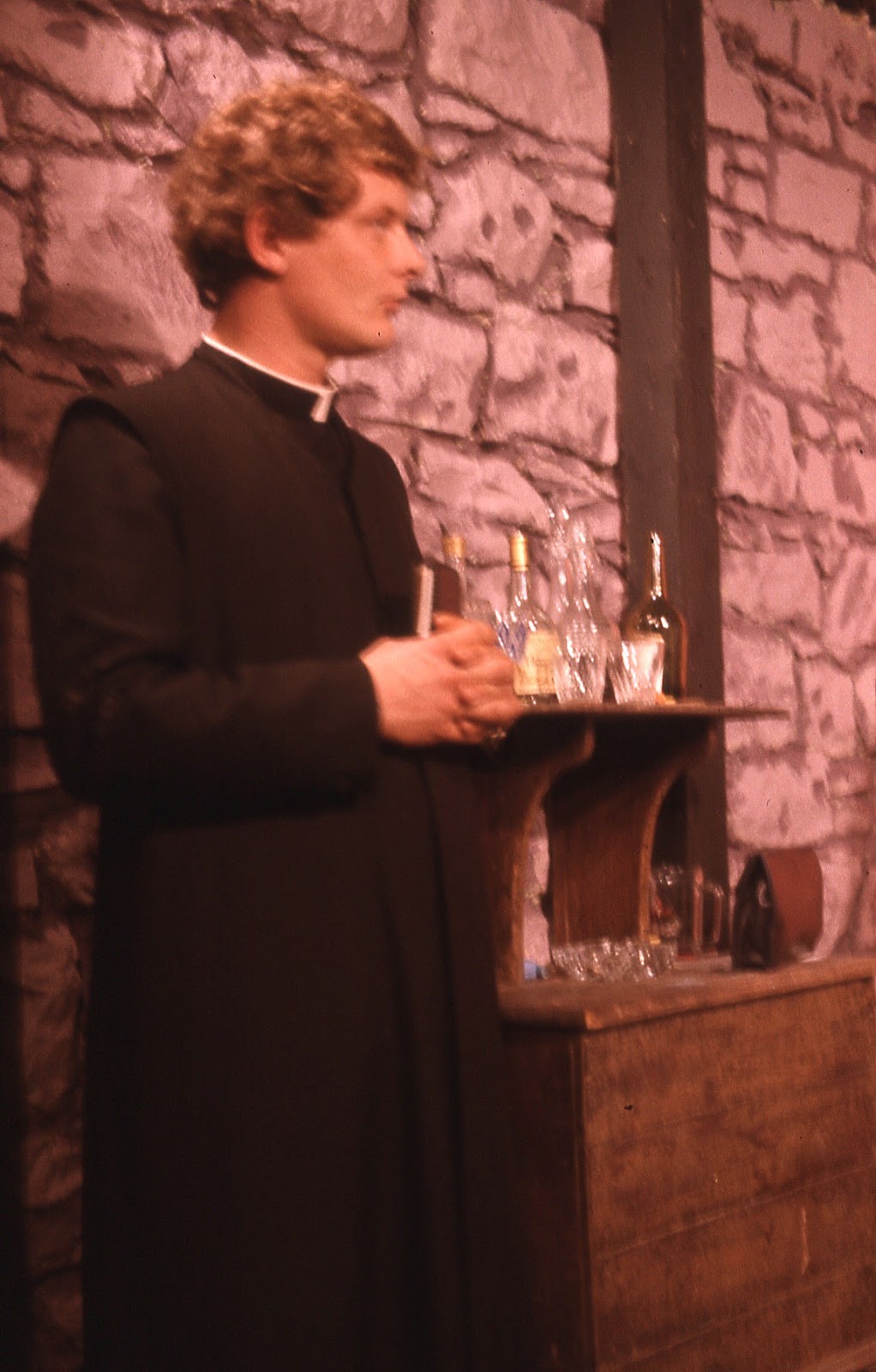 Seán Moriarty
The play was in The Lartigue. Seán told me that he remembers a matinee dress rehearsal for children to iron out any glitches in the production. At one stage Seán's character tells Getta Grogan's character that he would like a brandy. As she is pouring the drink, he overhears one child saying to another, "She is giving him whiskey and he asked for brandy."
Seán also remembers Mark Walsh's character is shot. In rehearsal they just made a gunshot noise but in this final dress rehearsal, they had a genuine sound effect and Sean says he saw the fear in Mark's eyes as he feared that the very real looking gun was an actual loaded firearm.
Happy days in the old Lartigue.
<<<<<<<


Opening Soon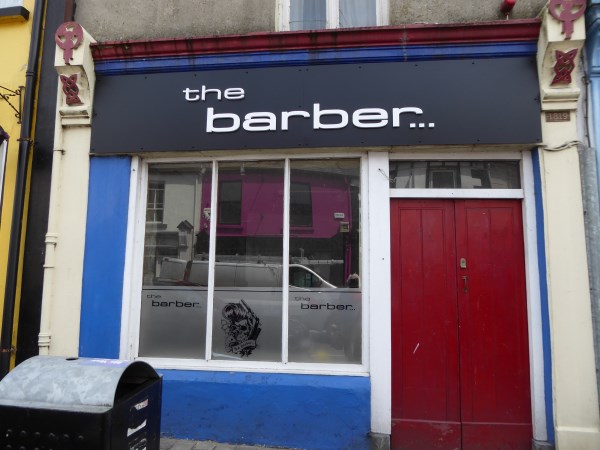 At 53 Church Street
<<<<<<<


His Dream Job for a Genial Listowel Young Man


Story and picture from Mark Boylan of Racing Post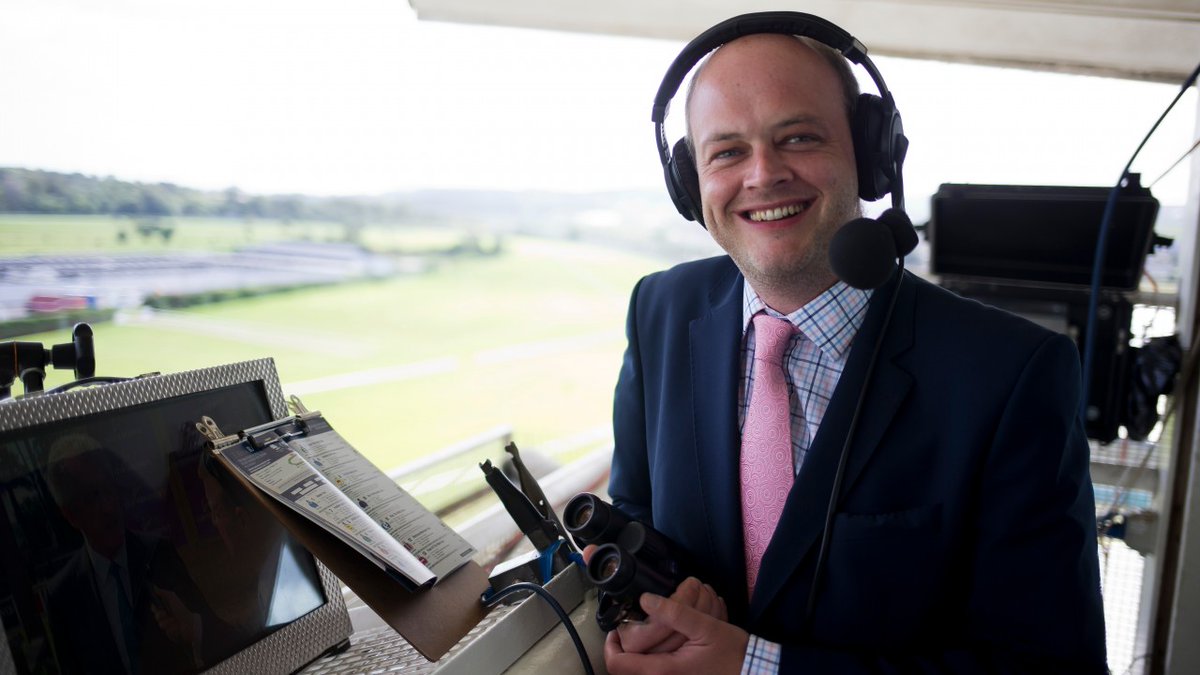 A familiar voice will greet racegoers in the post-Dessie Scahill commentary era with Jerry Hannon set to become Ireland's primary racecourse commentator.
Scahill will depart from the commentary box on July 26 following an end to his contract with the Association of Irish Racecourses (Air).
Hannon said: "My dream has become a reality. I'm very grateful to the association for recognising the hard yards and sacrifices made over an 18-year period to get to this point.
"It's on days like these that my late dad and the late Liam Healy are very much in my thoughts."
The 37-year-old, who began his commentary career in pony racing in 1999, said of Scahill's influence: "He's been an inspiration of mine and I wish him all the best for his retirement."
Paddy Walsh, chief executive of Air, said of the decision: "The model we have operated off in the past has been with one full-time worker for the association who looks after most of the commentaries and that has historically been Dessie. Jerry has been absorbing that role over the past number of years and he will now take over that function."
Scahill's retirement and Hannon's increased role will lead to opportunities for new faces to join the commentary roster, according to Walsh, with Gary O'Brien expected to feature on the schedule, although plans have yet to be finalised.
Walsh added: "We have a panel of commentators to choose from when we have double meetings, holidays and other events. Peter O'Hehir and Richard Pugh have been members of the panel for a long number of years and they will continue to fulfil roles with us. We hope to be adding another couple of names to that group.
Saturday will mark Scahill's final commentary of the Dubai Duty Free Irish Derby and the 69-year-old said that although he felt he could have continued on a reduced schedule he had no complaints about the decision.
Walsh said: "I can't get into the details of arrangements we have with Dessie or any of our other employees but all I can tell you is that arrangements for Dessie's retirement were all done in full consultation – and agreement – with himself.
"I'd like to wish him all the best on his future as he's been a great contributor to us for a long time, giving us great service."