A Long Way From Lyreacrompane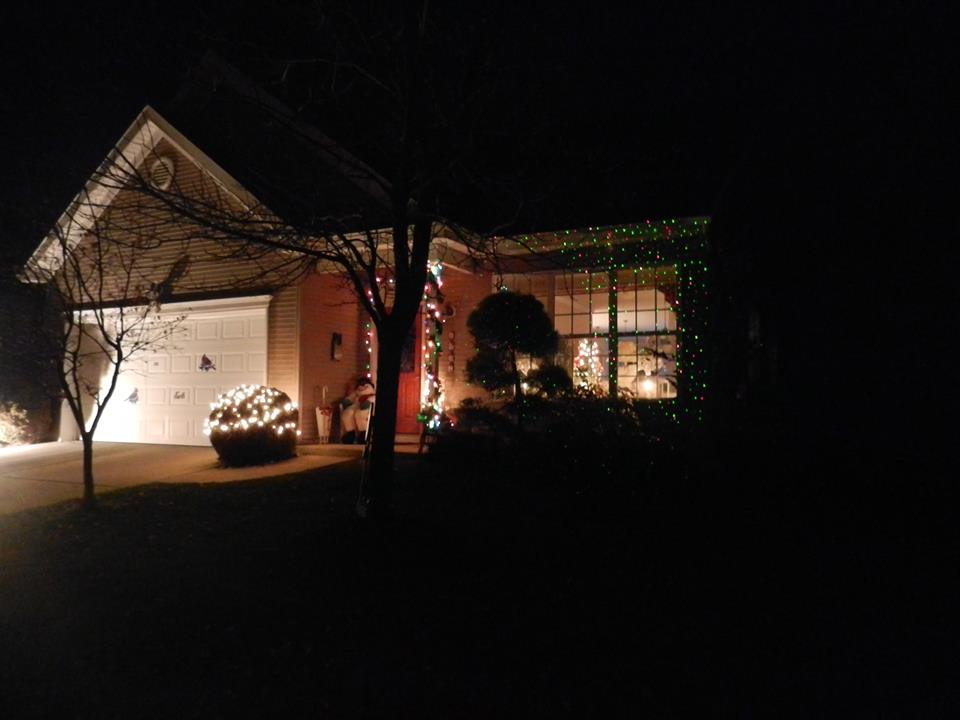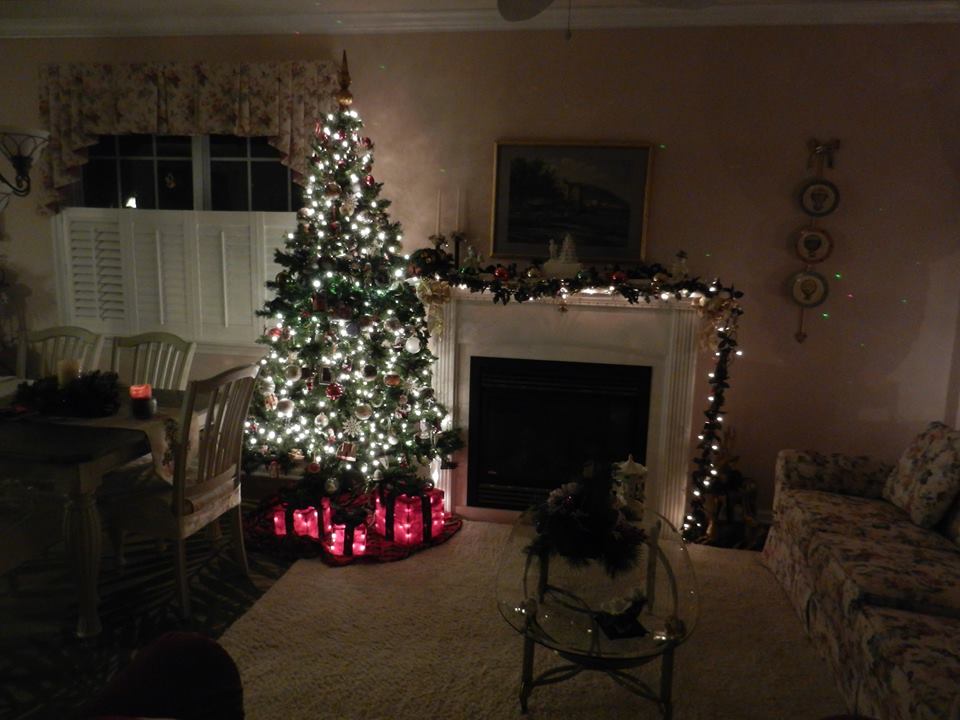 (photos; Liam Murphy)
As he enjoys his laser light display in the US, I wonder if Liam ever thinks back to paper decorations and a candle in a jam jar in Lyre.
Happy Christmas, Liam Murphy and family.
Viveca Amato saw this house in Orlando, Florida
<<<<<<


In Listowel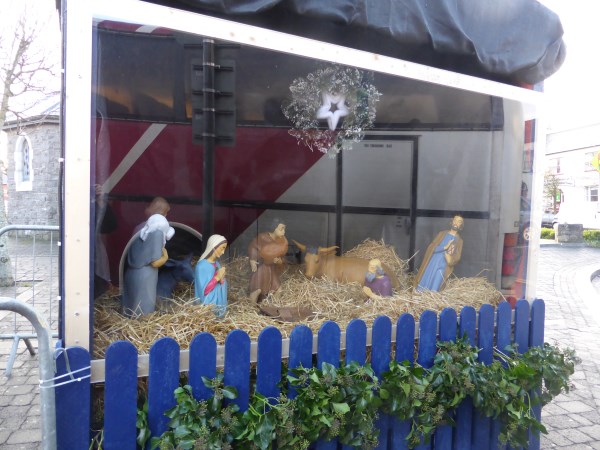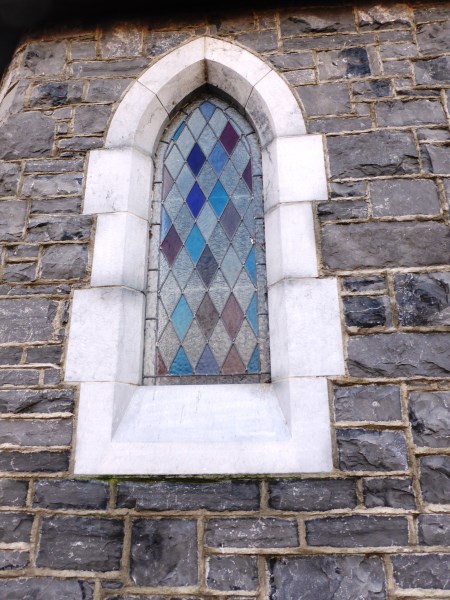 <<<<<<<<<
Duagh people in Cork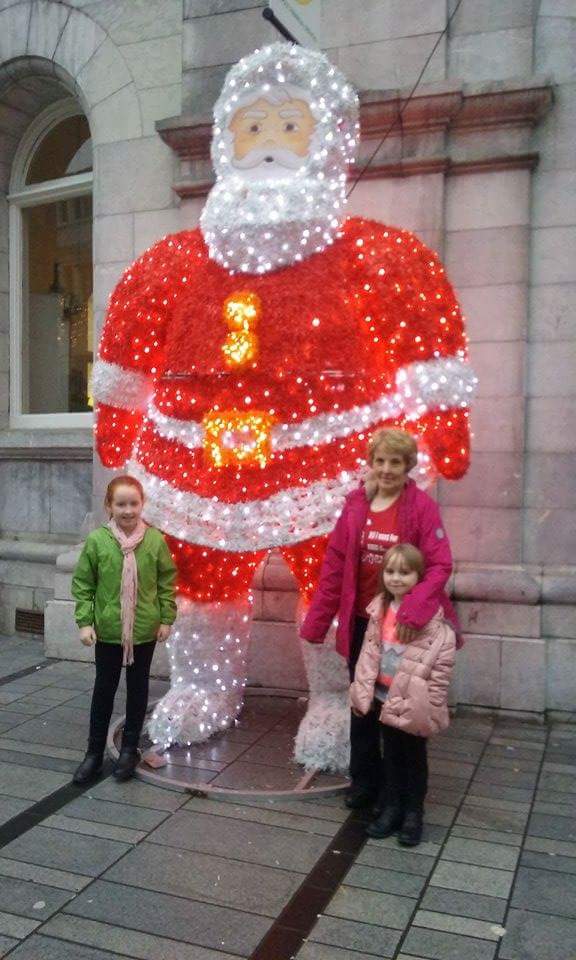 (photo; Doreen Buckley)
<<<<<<<<

The Most Stylish Christmas Door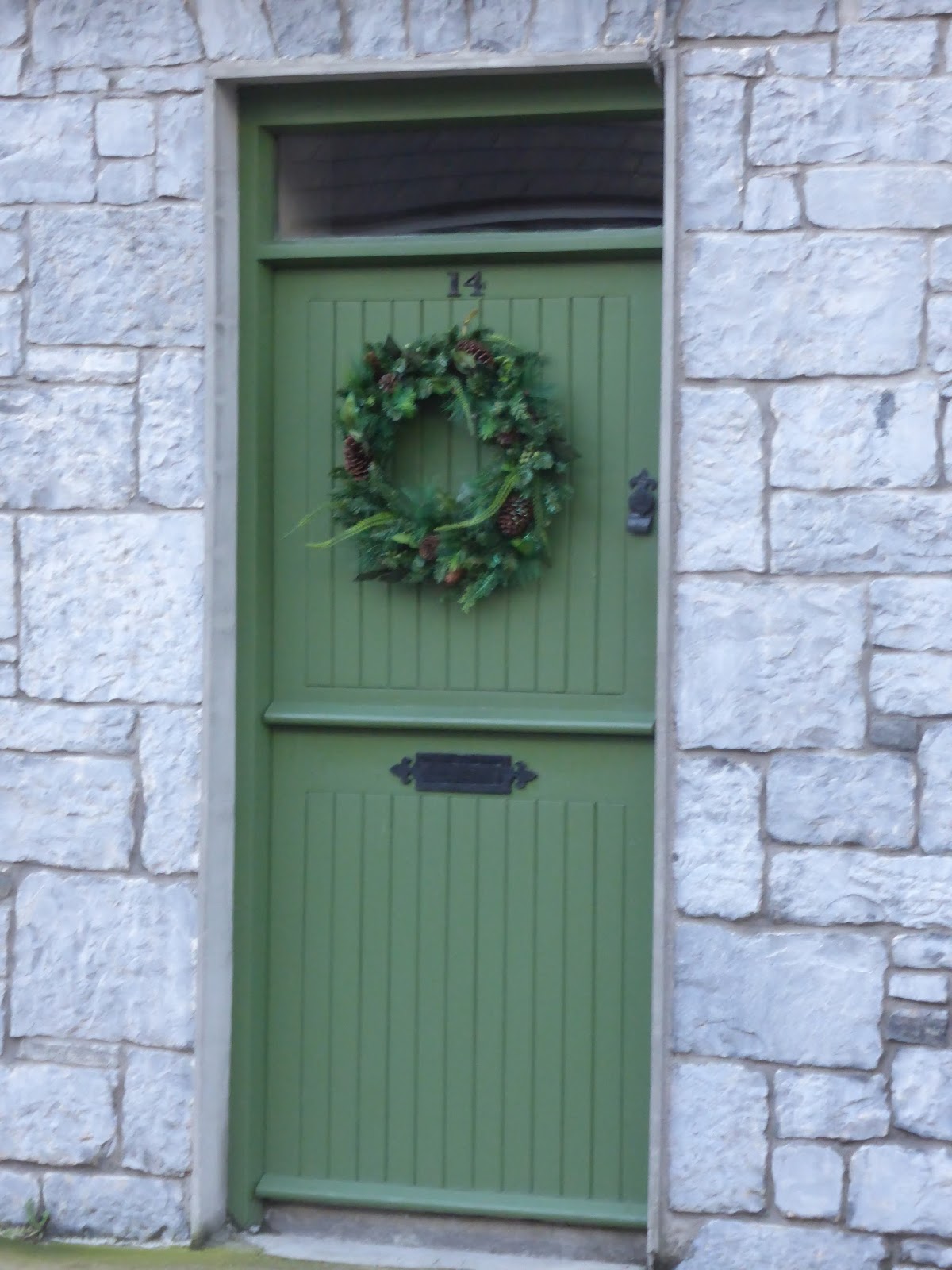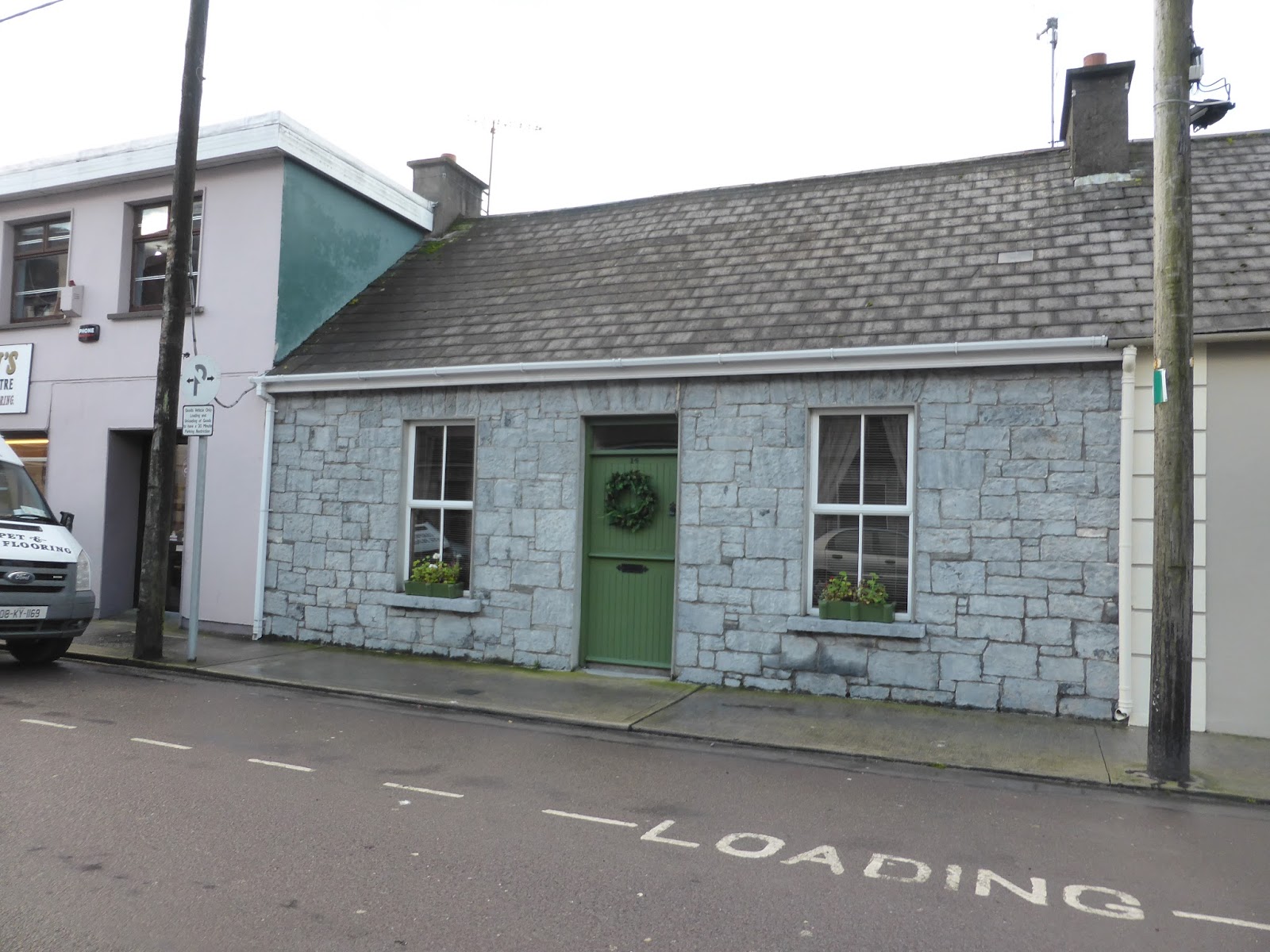 Last week I gave my vote for the best Christmas window display to Finesse.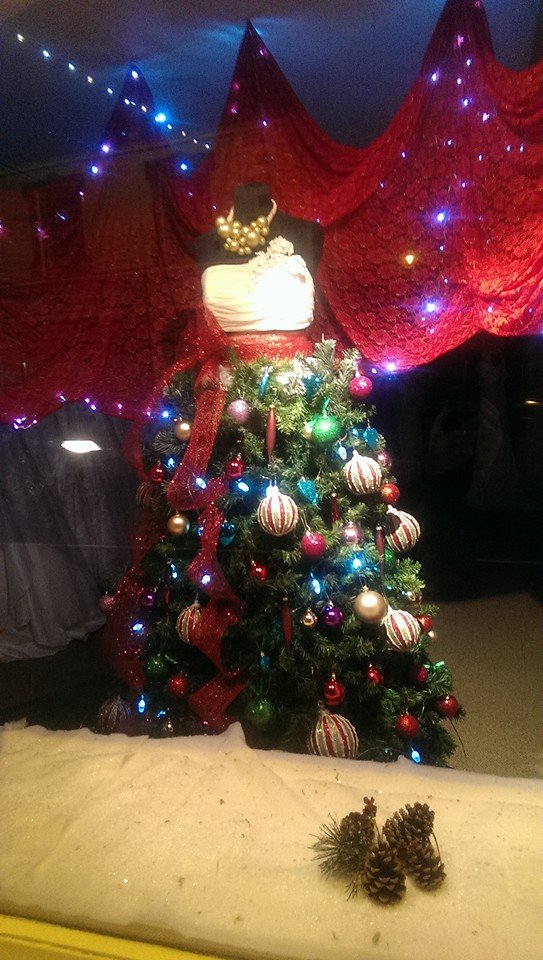 Today I award my vote for the most stylish Christmas door to Griffins in Charles St.
<<<<<<<<<
Listowel, December 2015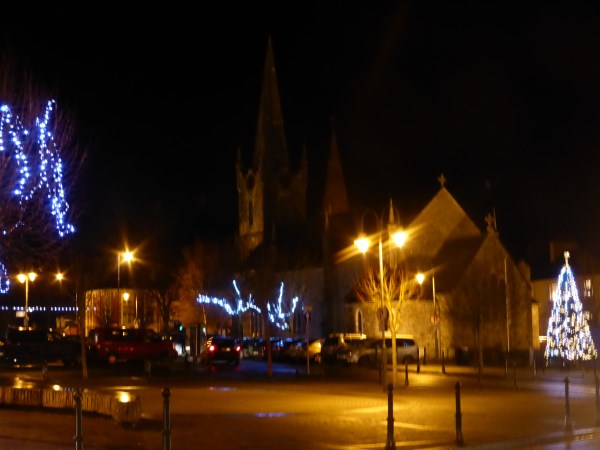 <<<<<<<<<<<


Béal Strand in December 2015……..photos by Ita Hannon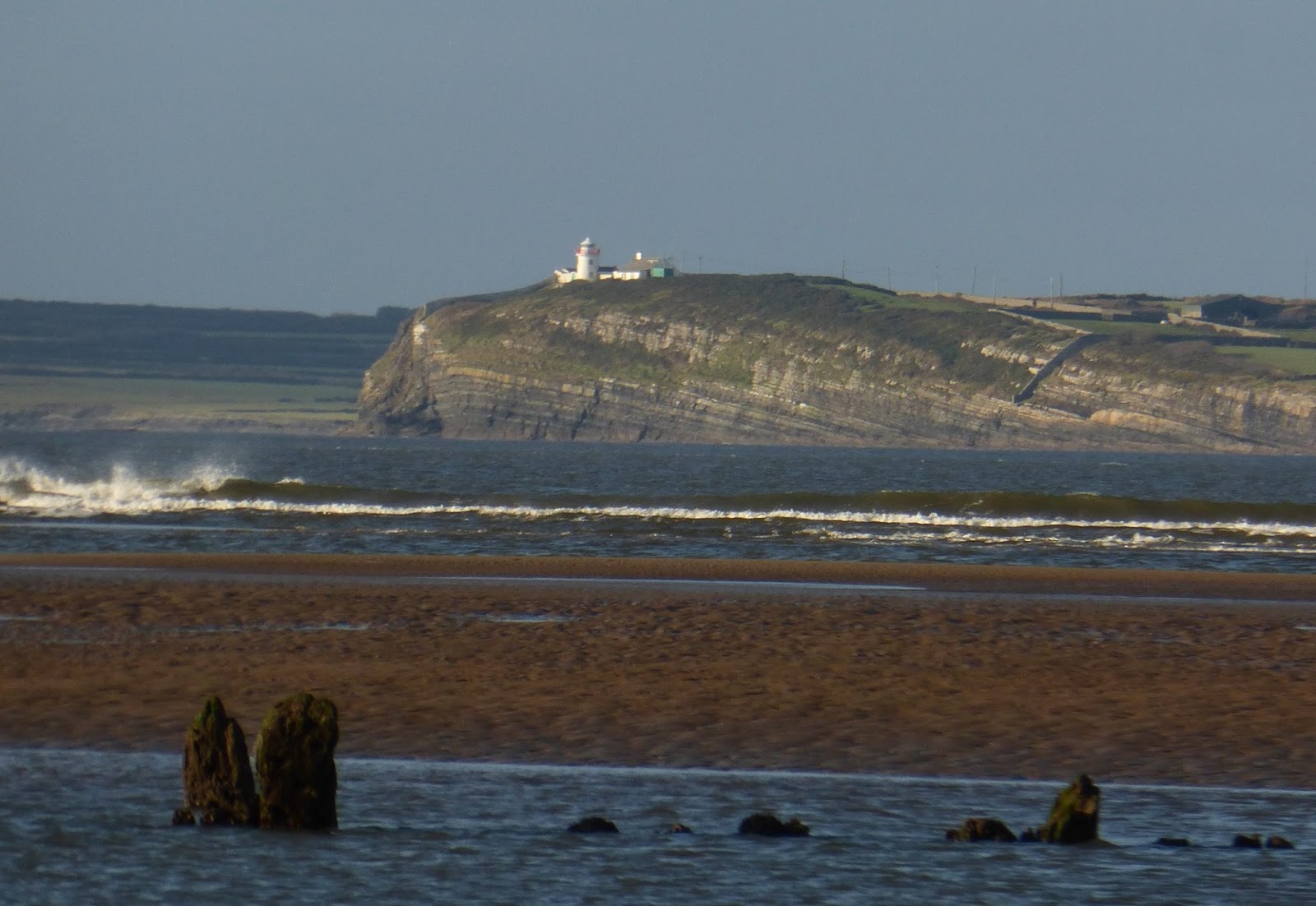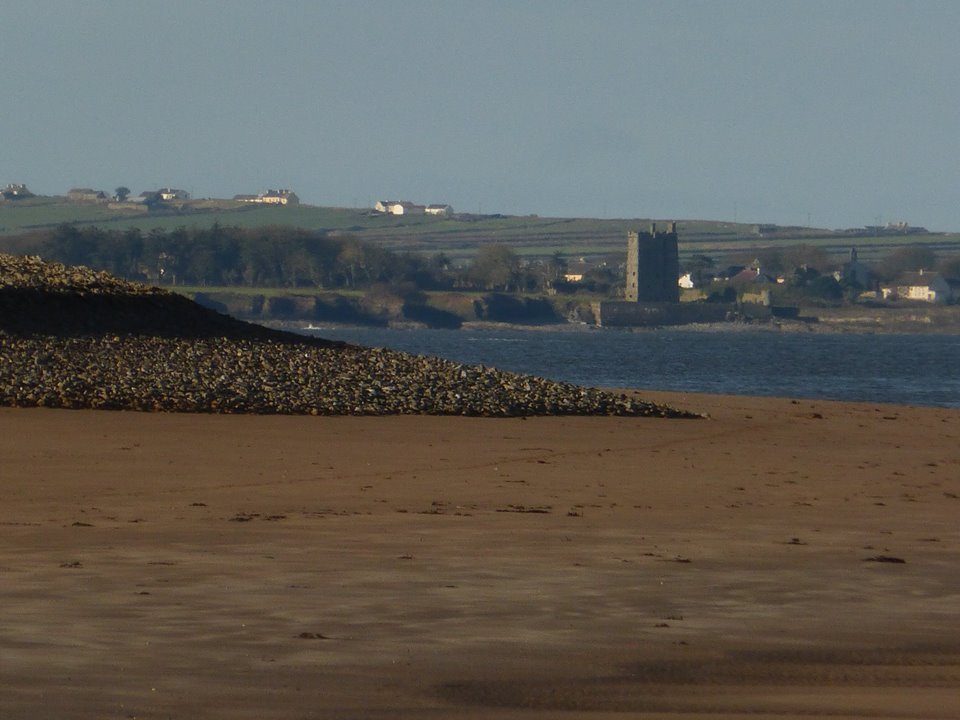 <<<<<<


Bord na Mona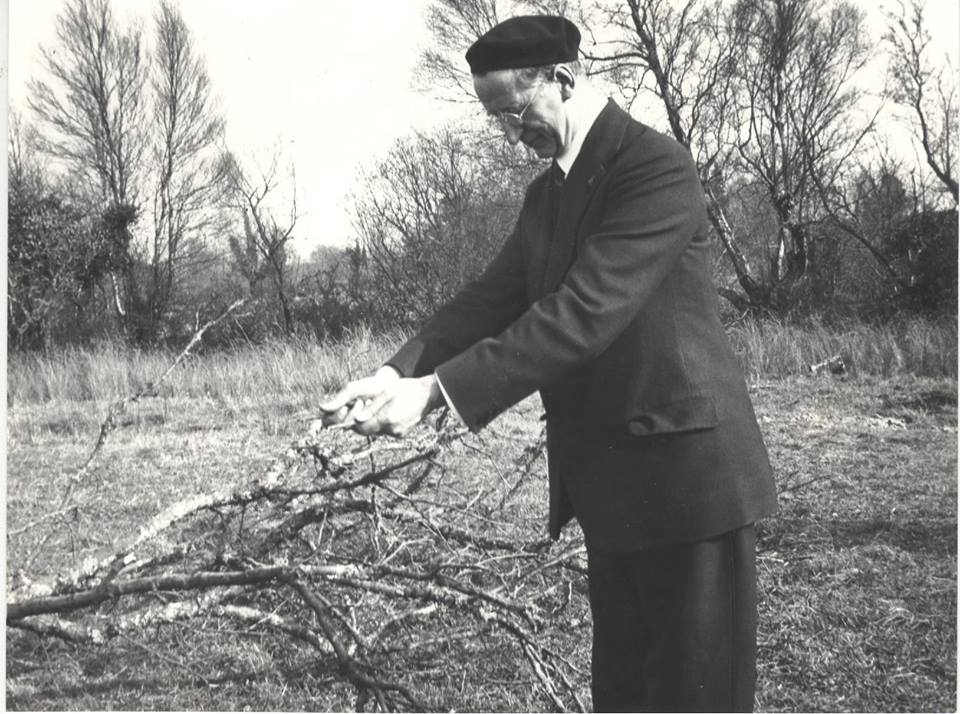 Bord na Mona was a huge success story in the Ireland of the 1940s. It gave employment to men from all over the country. The work was hard manual outdoor work but there was great camaraderie among the workers. Some of these men lived in camps near the bog for long periods at a time. There are photos extant of men having their Christmas dinner in one of these camps which were often too far from the man's home for him to travel there and back for Christmas.
De Valera was a great supporter of the turf industry. The above photo shows him trying his hand at water diving in a bog sometime in the 1940s.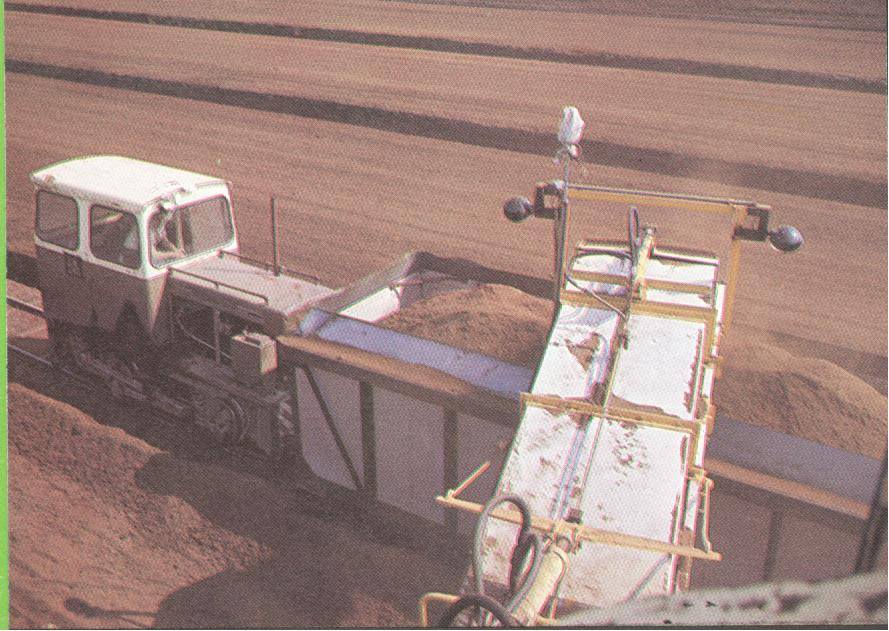 A lot of the machinery used on the bog was purpose built for this terrain and this work. Apprentices were trained to maintain and service these huge machines. An apprenticeship with B na M was a great job in the 1940s and 50s.
Above is a photo of a machine loading milled peat onto a wagon on a train which ran along a track in the bog which was especially laid for that purpose.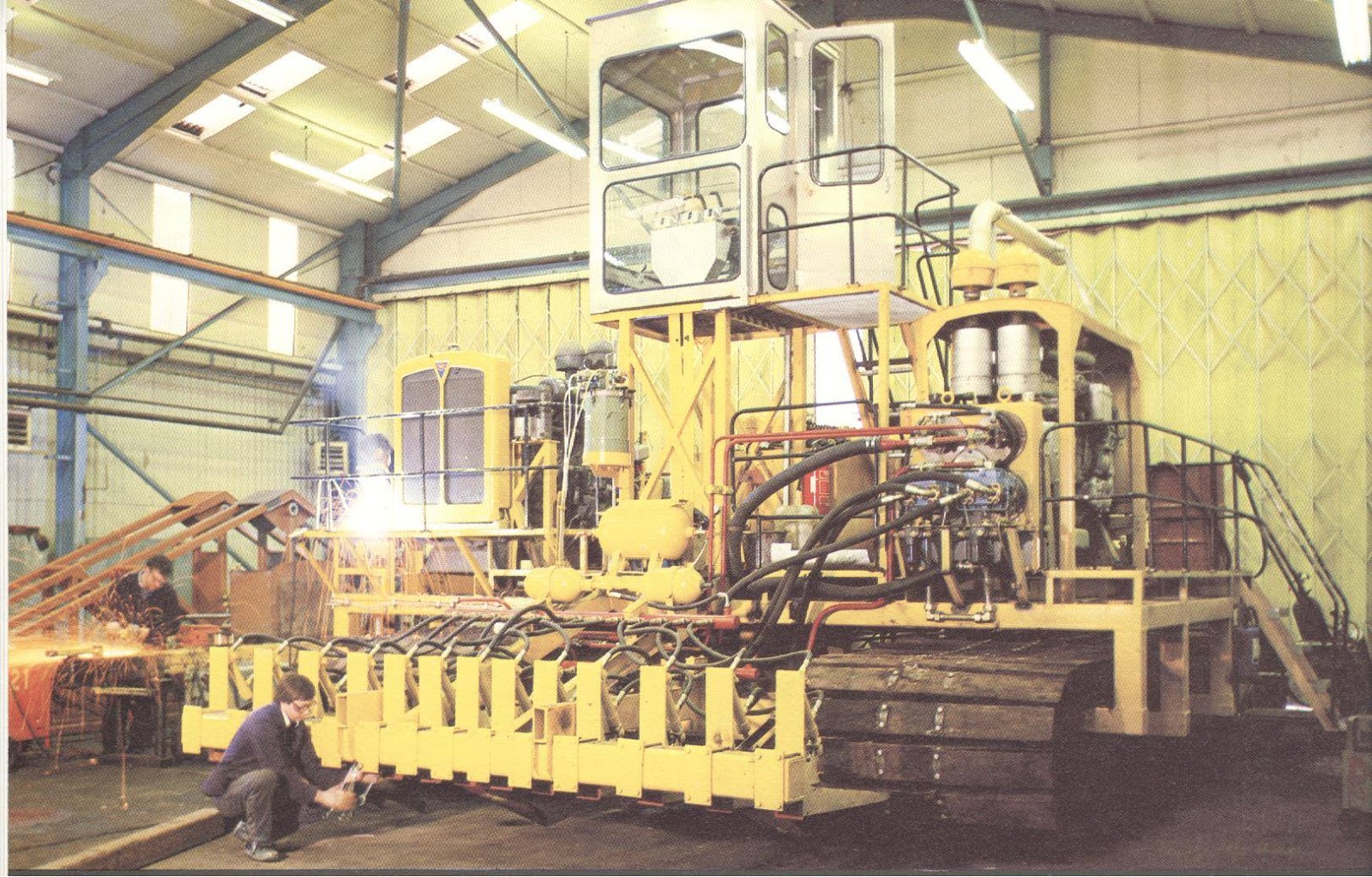 This huge beast is a milling machine. You can gauge its size by the mechanic carrying out a maintenance job in a shed.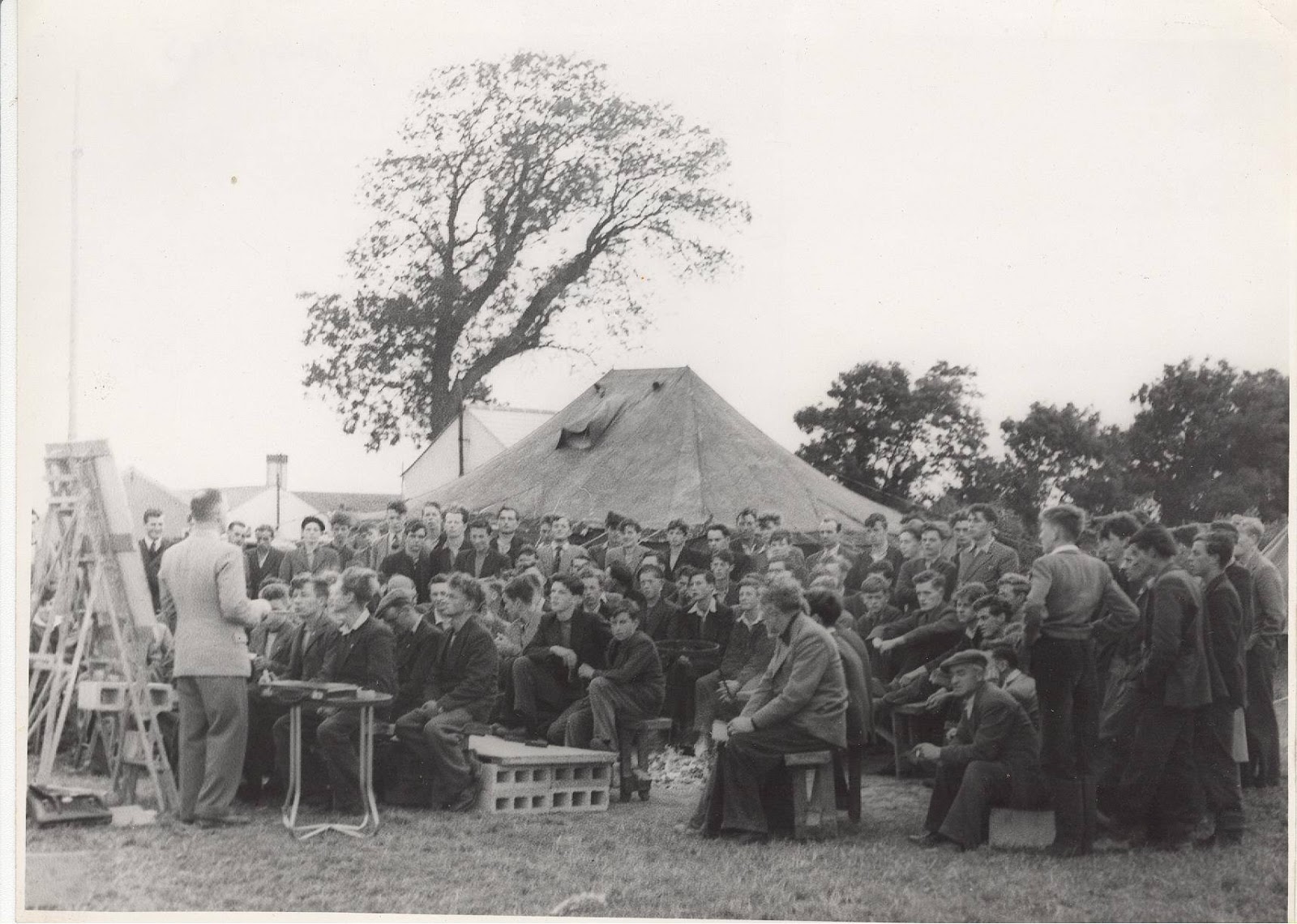 This photo was taken at a training camp for apprentices and older employees. These sessions were called when a new machine was being introduced and men had to learn how to operate and maintain it.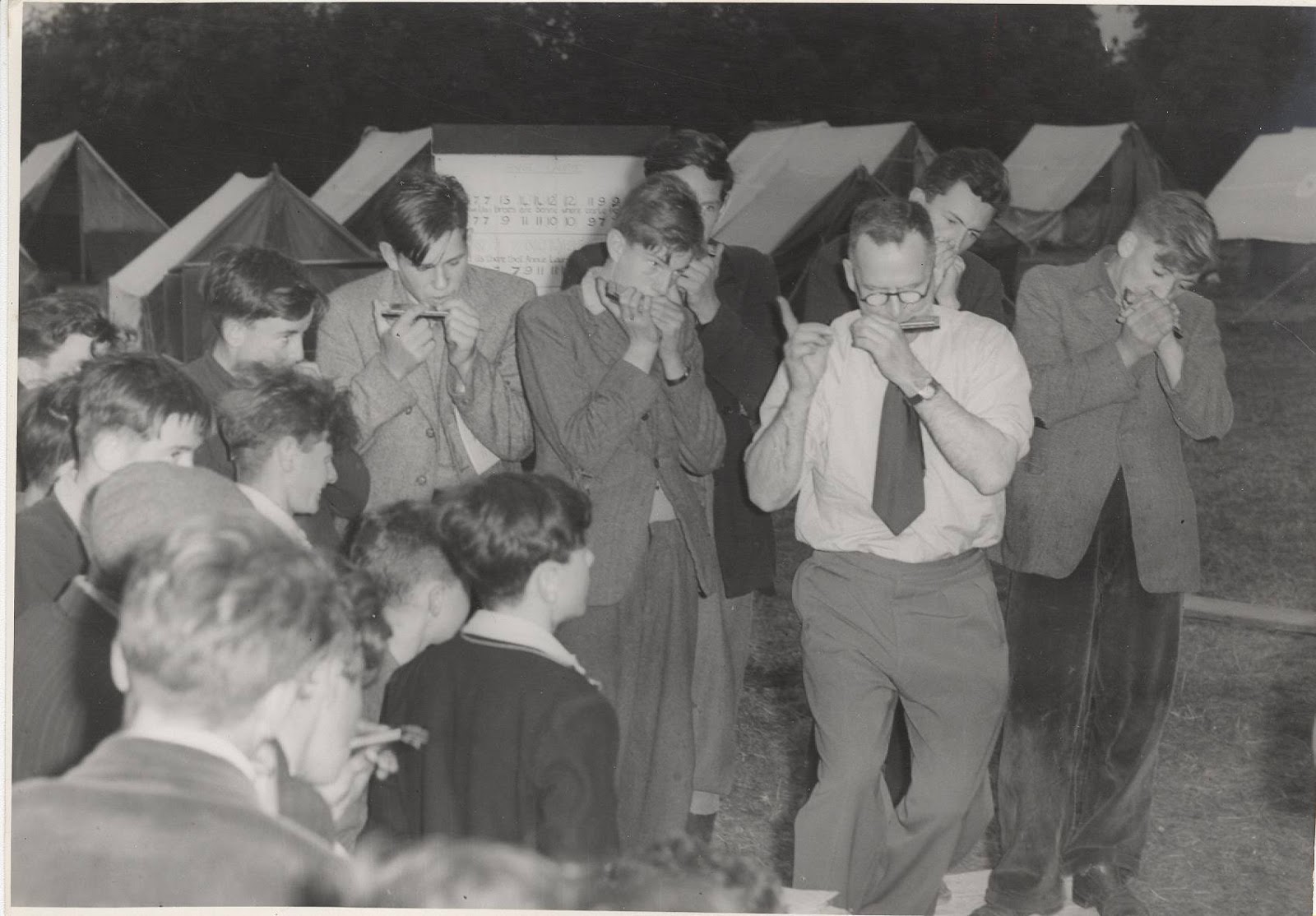 It wasn't all work and no play in the camps. Here a group of young men are being given instruction in how to play the mouth organ.
(All information and photos from Bord na Mona Heartland; great source for Bord na Mona history and human interest stuff)
<<<<<<<<<


Were You in the FCA/ Army Reserve?


Message for you below: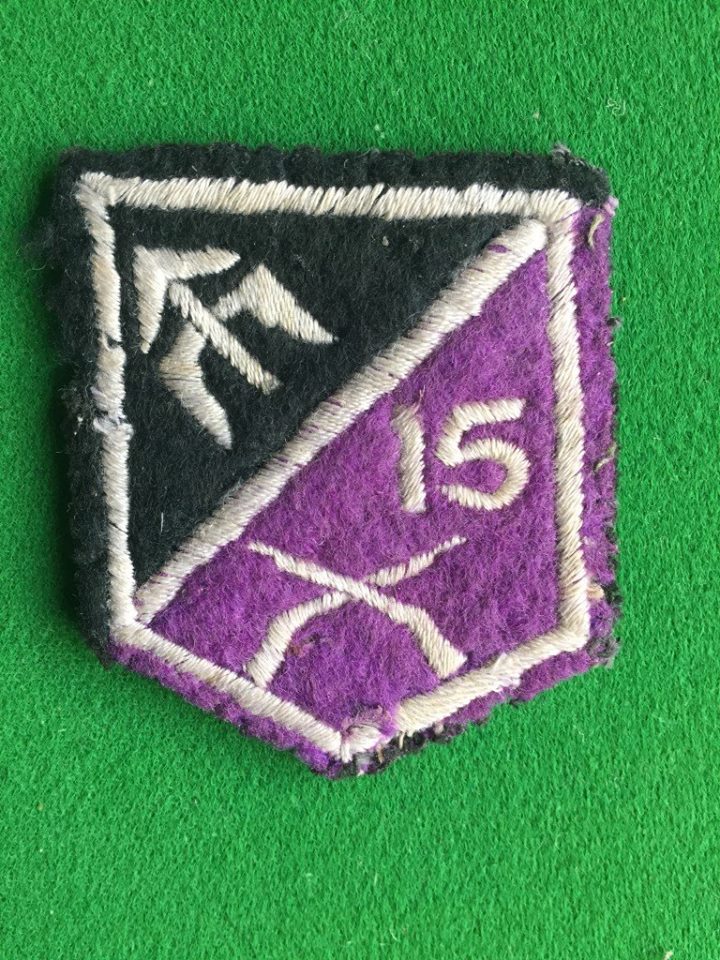 "A reunion of the 15th Batallion FCA, RDF, and PDF which was made up of A, B, C, D, E and F coy is planned.
The get together will be held at the Listowel Arms Hotel on Saturday 30th April 2016 at 20.00 hrs.
There will be a mass at 18.30 in St. Marys Church The Square Listowel for those of the 15th Battalion no longer with us.
We will have a display of memorabilia/photographs etc. with some finger food/wine. Partners welcome.
Please get the word out and share this event."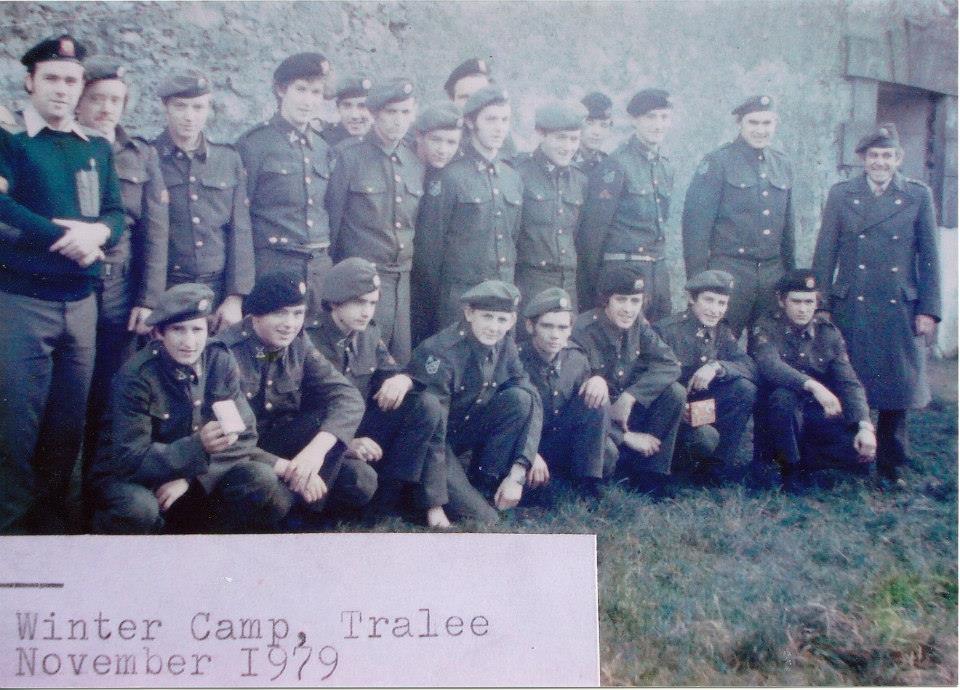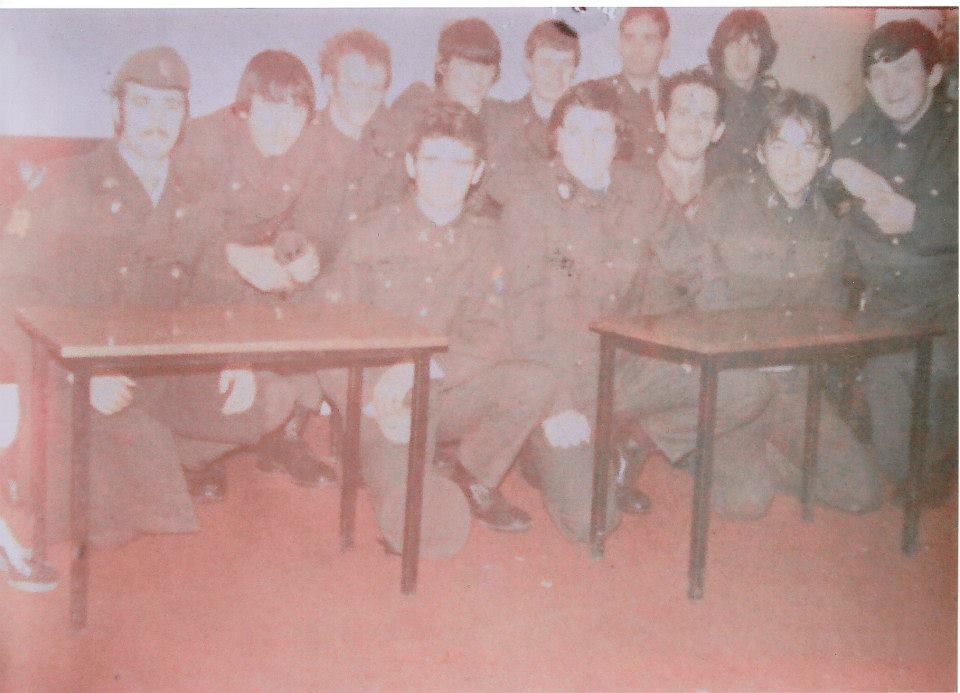 (photos: Jim Halpin)