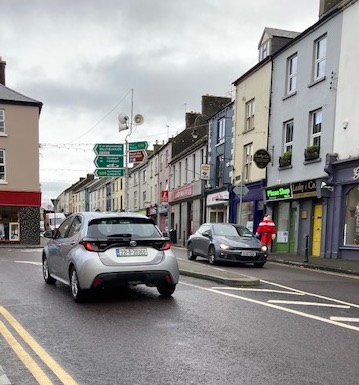 Do I spot Santa in town?
<<<<<<<<<<<<<<
Visitors for the Late Late Toy Show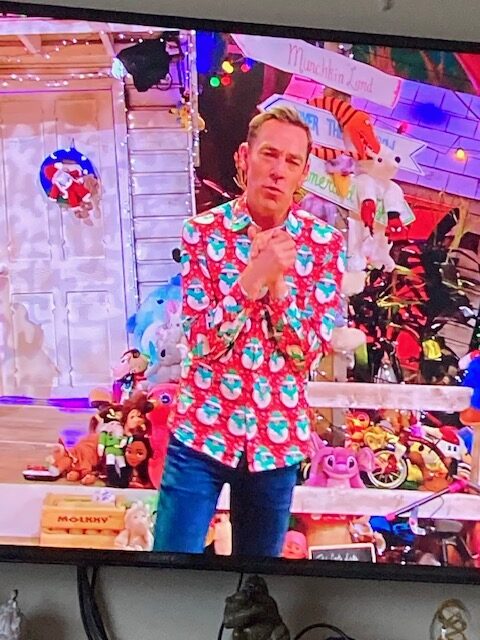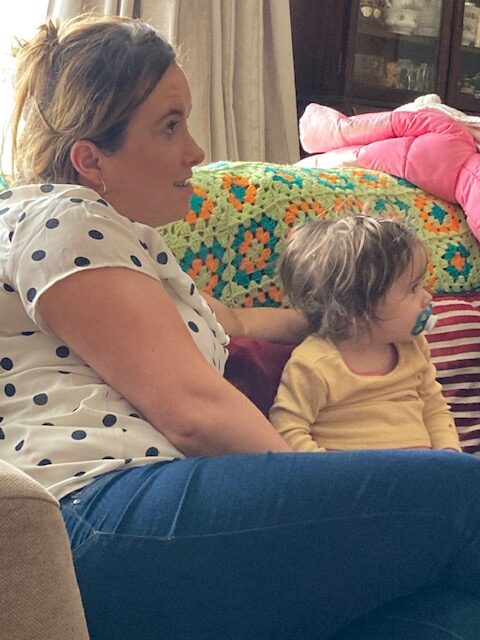 Aoife watched because it was on but I think she is a bit young to appreciate what all the fuss is about. She prefers Cocomelon
<<<<<<<<<<<<
The Grinch in Listowel
The Grinch is in town early. I met him in Olive Stack's Gallery. He was calling into all the shops, doing a bit of grinching.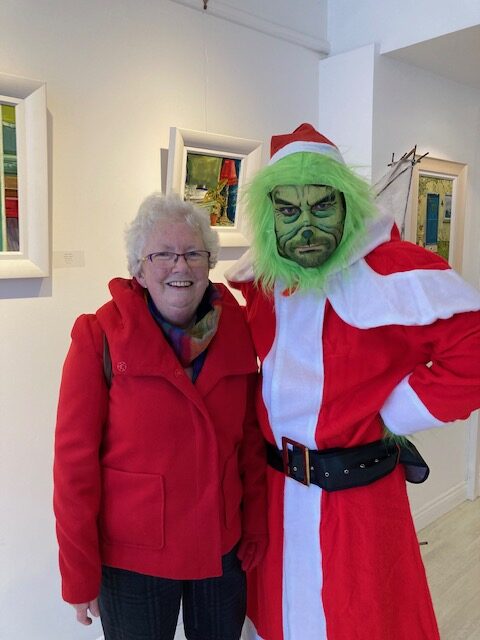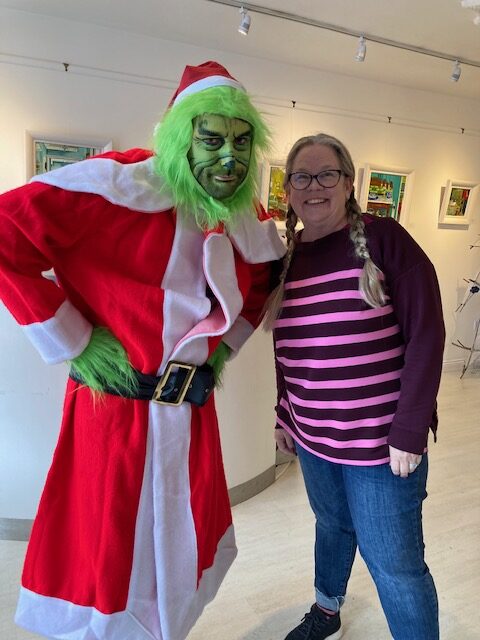 The artist in residence is a good sport. She tolerated his gurning and posed for a photo.
<<<<<<<<<<<<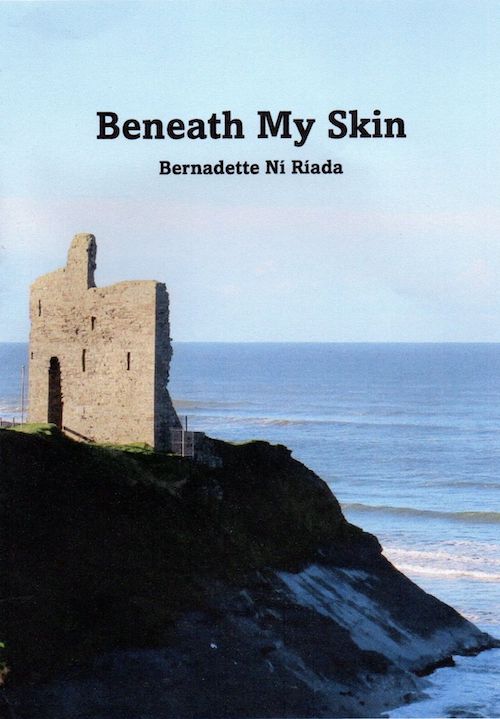 "Beneath My Skin, the long-awaited collection of amazing verse from Bernadette Ní Ríada, coming to Kerry bookshops this week.
Don't miss it." (John McGrath)
MY FATHER
Time marches on!
He used to say that every night
before winding the clock.
Coarse grating sounds
in short bursts
when he turned the silver key.
Then a short pause
while he repositioned his fingers
on the key to turn it again.
The corncrake, running through
the long grasses of the meadow
makes a sound like that
of a clock being wound.
Two hoarse bursts,
then a short pause before the next
rasping couplet.
The corncrake doesn't live here anymore.
Nobody winds the clock.
<<<<<<<<<<<<<<
Just a Thought
My most recent week of reflections on Radio Kerry are here;
<<<<<<<<<<
Cock Crow at Christmas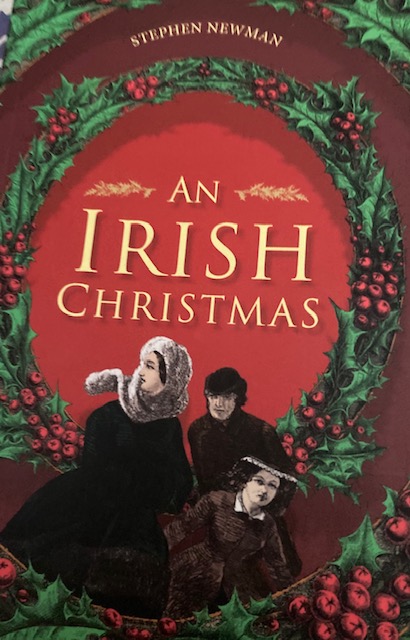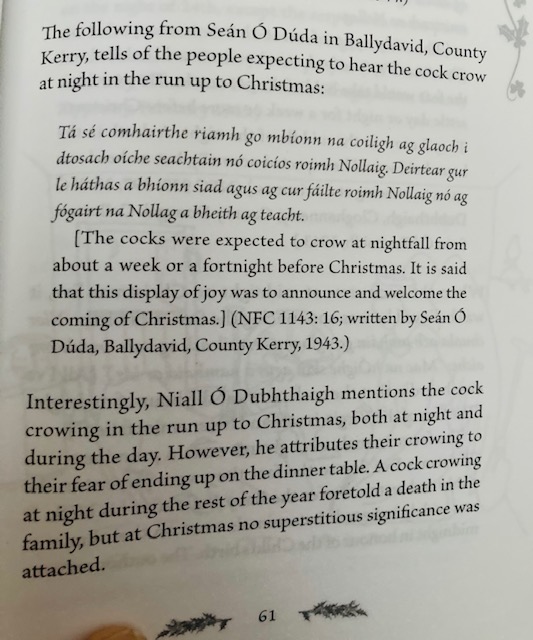 <<<<<<<<<<<
Hats off to Listowel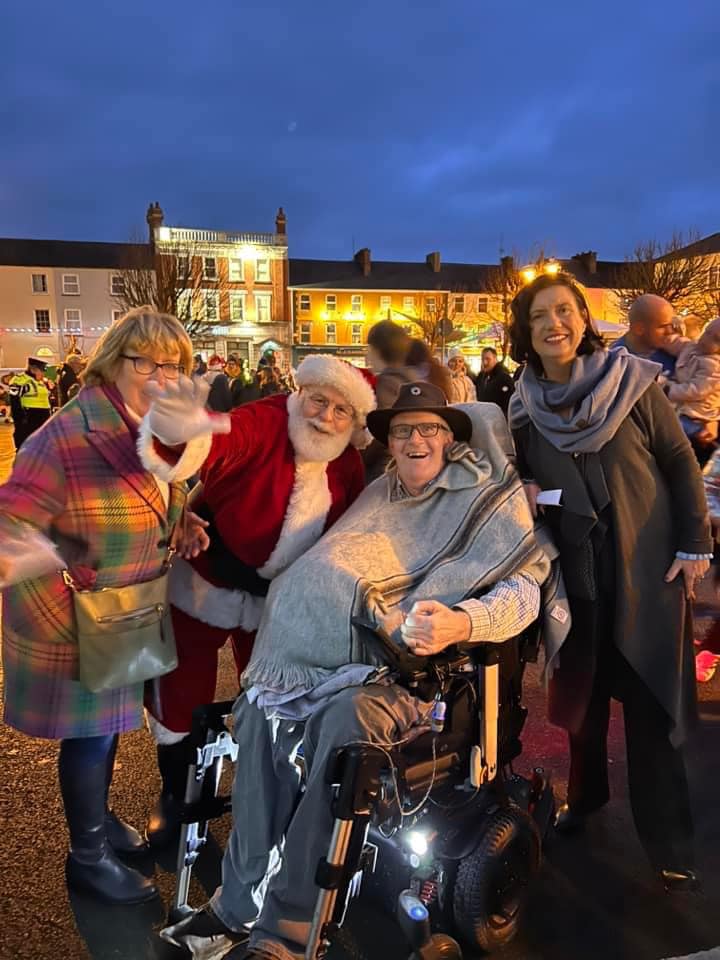 Hat and owner have been reunited.
<<<<<<<<<<
Great Day in Town Nov 30 2022
We had a great day yesterday celebrating with the guards. I took lots of photos but I'll have to sort them out. Here are a few to be going on with.
Bit of a scrum outside the Garda Station, politicians, media, lots of gardaí and retired gardaí and their families.
Primary Schools out in force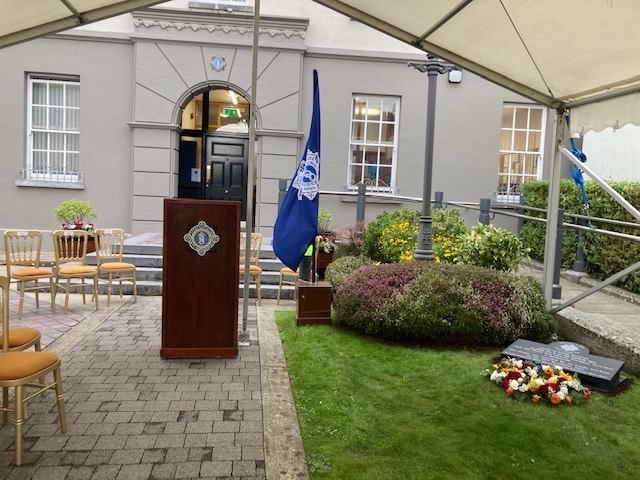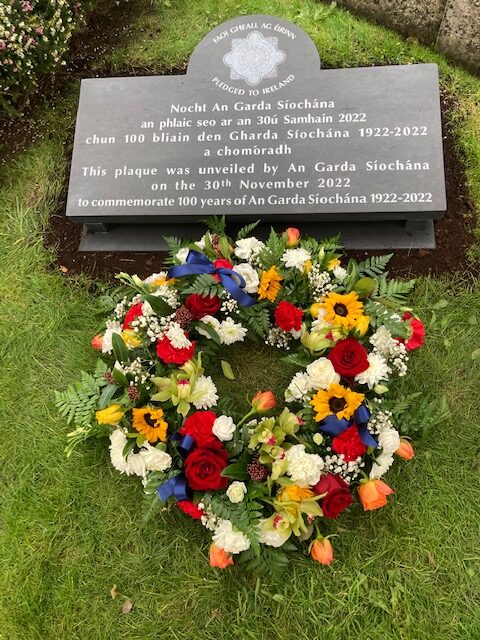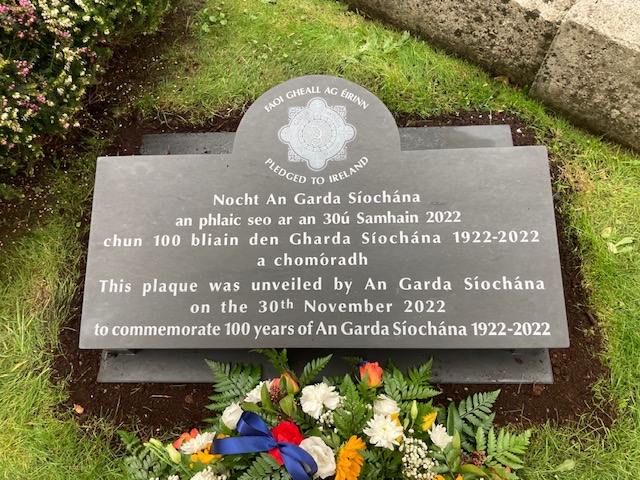 The plaque commemorating a centenary of policing
<<<<<<<<<<<<