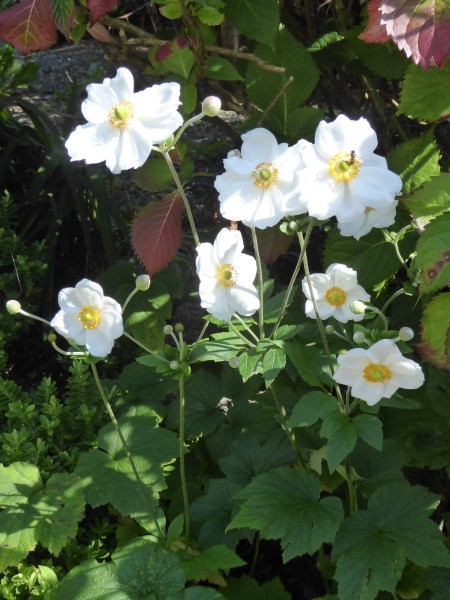 <<<<<<
Sept 19 2018 in The Seanchaí for the launch of Spoilt Rotten
Here are a few last photos from the launch of Jack McKenna's memoir
Sales of the book were brisk. All profits of sales on the night went to Áras Mhuire.
Two people who know a lot about books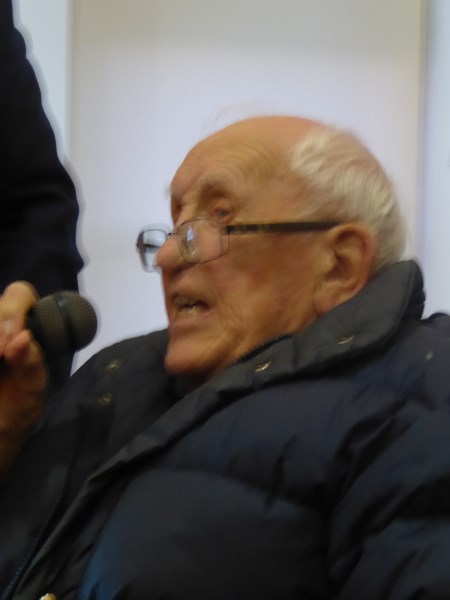 The star of the show, Jack McKenna
Two proud daughters
Music in the foyer was provided by John McKenna.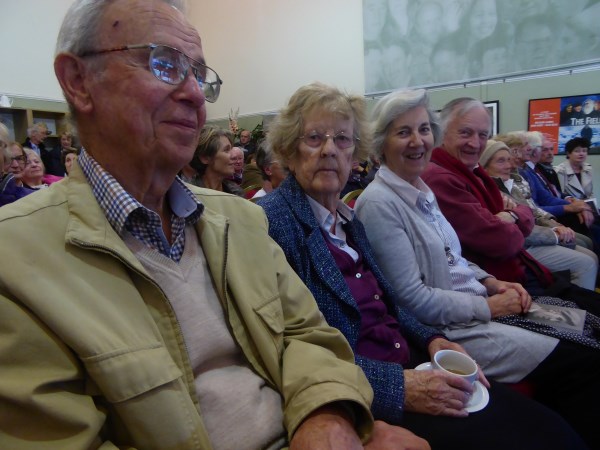 Some familiar faces in the audience
<<<<<<<


Culture Night 2018 at St. John's
I was in town on the afternoon of Sept 21 2018 and I met Paul O'Connor and Joe Murphy setting up for Poetica Illumina, a first for Listowel.
This light show involved projecting a recorded image of local poets reading their work on to a tree outside St. John's.
But first we had a playing of the RTE Doc on One; Shame, Love in Shame and a chance to talk to the participants.
Two of the ladies whose voices we heard in the programme were Brina Keane, friend of Breda McCarthy and Eileen Roche, Breda's cousin and friend.
St. John's was full for this and the following performances.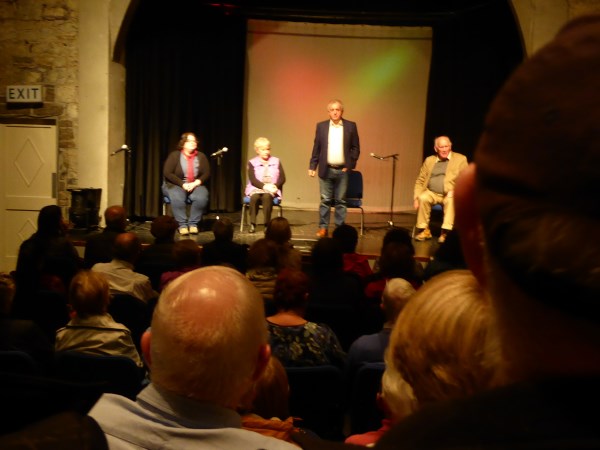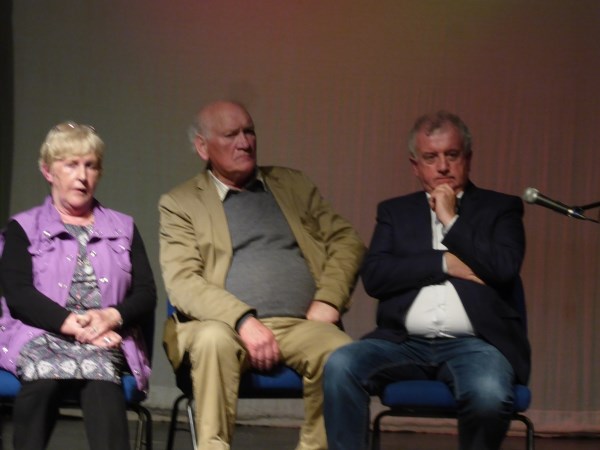 On the stage was Dr. Mary McAuliffe, the historian who gave us a context for the whole sad story. Dr. McAulliffe told us that, contrary to popular belief, the ladies who were in Magdalen laundries weren't all unmarried mothers. In fact the majority were orphans or wayward girls who were a bit too much for their families to handle or who were, due to their behaviour, in danger of becoming unmarried mothers.
She told us that mother and baby homes and laundries weren't an exclusively Irish phenomenon. They existed in lots of countries. What made Ireland different was that they were still operating in the 1960s. She was loathe to lay all the blame for what happened at the door of the church. This was also Conor Keane's stand in the documentary. The state had responsibility for the health care system and was only too happy to hand it over to religious orders.
Eileen Roche reassured us that Breda was well and happy and that through Eileen and Tony Guerin's intervention, when she dies, Breda will be brought home to be buried with her mother and grandparents in Listowel.
Tony Guerin spoke of his dismay at how such a thing was allowed to happen in Listowel in 1946. He is proud of his father's part in securing a Christian burial for Peggy and for challenging the domineering power of the parish priest. He is also glad that he got to make the story public, in fiction form, in his play, Solo Run and he is grateful to the Lartigue Players for staging it and to Conor Keane for taking the story to a wider audience with his documentary.
Next on the stage at Culture Night 2018, three members of Listowel Comhaltas Ceoltóirí Eireann played us a few tunes.
The national treasure that is Sonny Egan told us a dirty story and a clean story and played along to a few well known songs with the audience giving him a helping hand.
We had drama from young and a little older and then we finished the evening with the showing of a film tribute to Jerry Molyneaux, master dancer. All in all, a great evening of cultural entertainment.
Outside Poetica Illumina was in full swing.
A goodly crowd had gathered in The Square to listen to poetry from a tree. This spectacle was a taster for our biggest newest festival, Féile an tSolais which will take place on November 2 to 4 when there will be lots of light events including a spectacular installation in the Town Park.


Do you recognise him?


<<<<<<<
If you feel like singing, do sing an Irish song.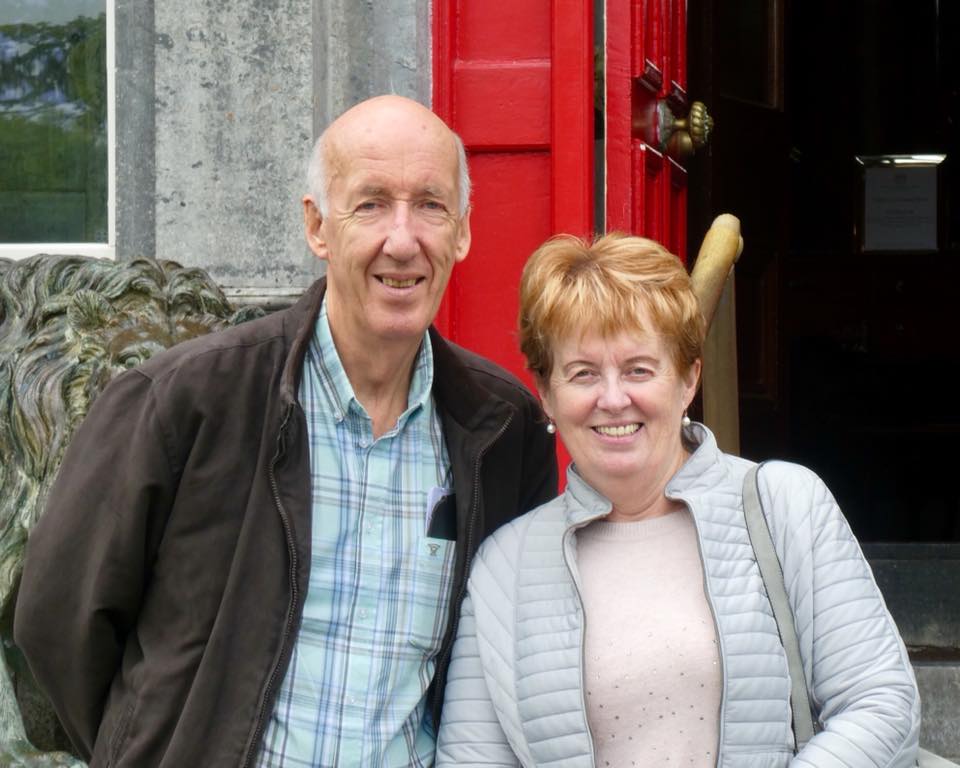 Joe Harrington and Kay O'Leary are two of Lyreacrompane's best known citizens. They are always busy at some project, organising the Dan Paddy Andy Festival, producing an annual parish magazine, keeping the Lyreacrompane webpage, touring with a troupe of musicians, dancers and entertainers, or presenting an internet radio show.
In the midst of all these, Joe has found time to write songs. Now he has gathered his compositions into a cd. Like everything he does, Joe's cd is a tribute to North Kerry, to Ireland and to Irishness.
A look at the song titles will tell you that this album will appeal to everyone who loves North Kerry.


It is a mark of Joe's civic spirit and generosity that he is donating proceeds from the sale of the album towards another local project close to his heart.
The proceeds from the album go towards the Fund for the renovation of the old Glen Schoolhouse in Lyreacrompane as a Heritage Centre for the general Stacks Mountains area. This community project aims to preserve and highlight the Heritage, Culture and Environment of the Stacks Mountains and involve the community in a manner that will lessen social isolation. Our fundraising efforts have gone well to date and we have set ourselves a further target of €10,000. Sales of the album will be part of meeting this goal, so we are hoping that people will rally round and buy the Album. More information on the Heritage House Project can be found on the Heritage page of www.lyreacrompane.com

<<<<<<<<


Irish American Blog


Mark Holan writes a regular blog about things of interest to Irish and American Irish people. He includes Listowel's Tidy Town's win in his September round-up.