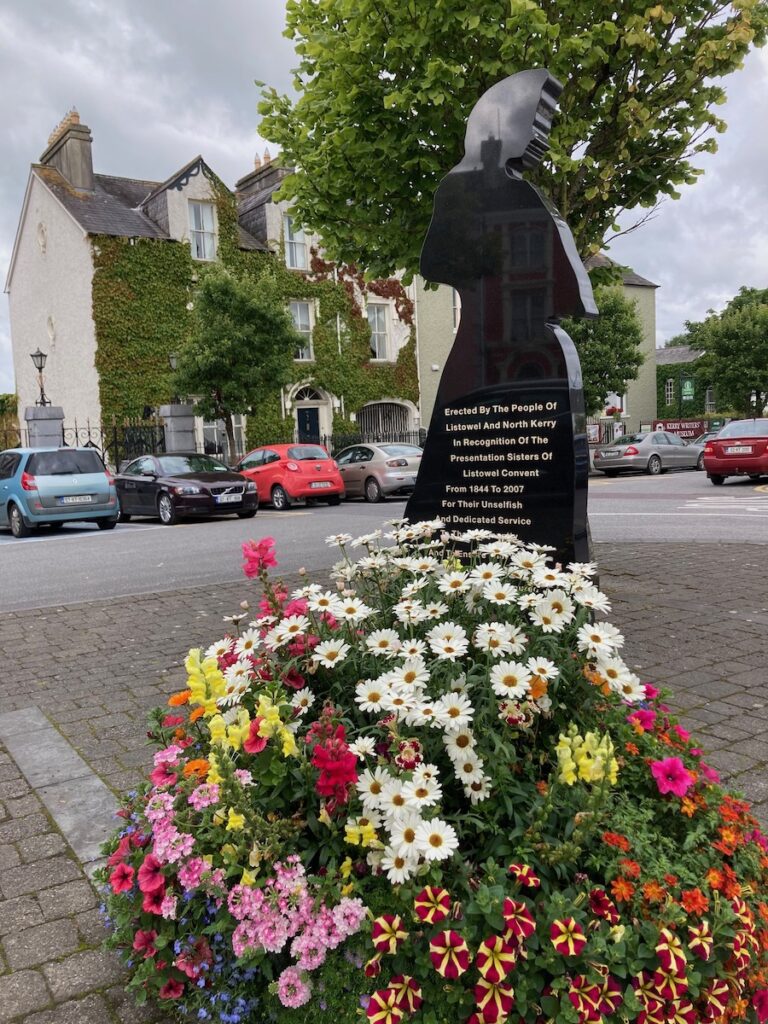 <<<<<<<<<<<<
Flower Beds in the Pitch and Putt Course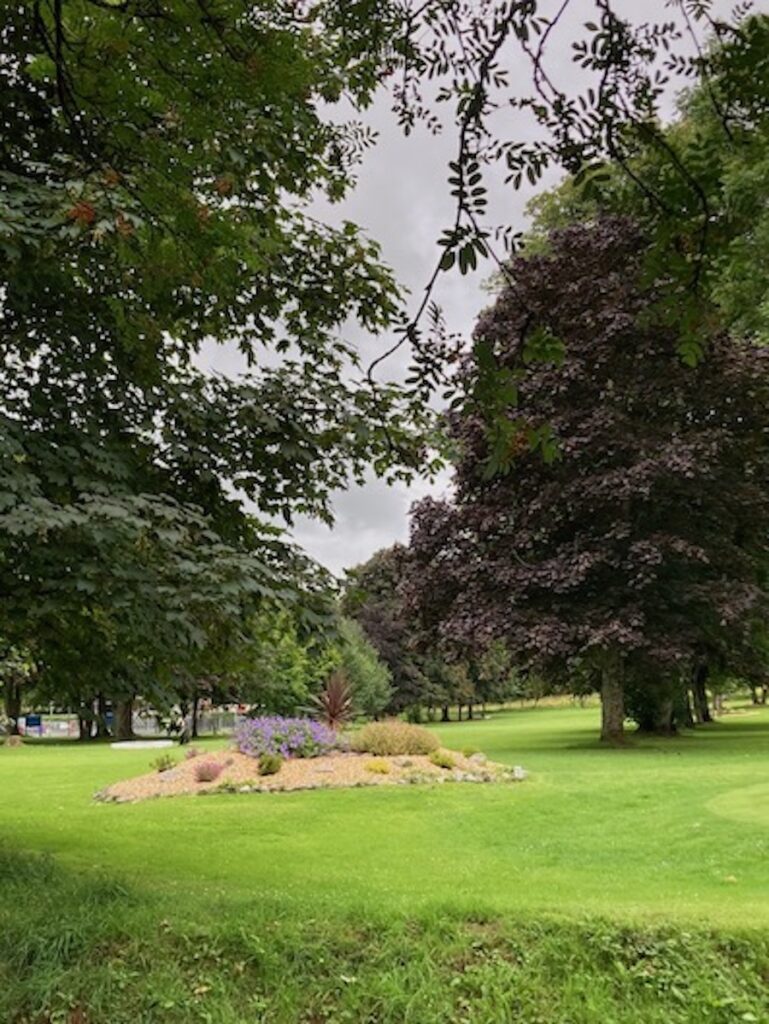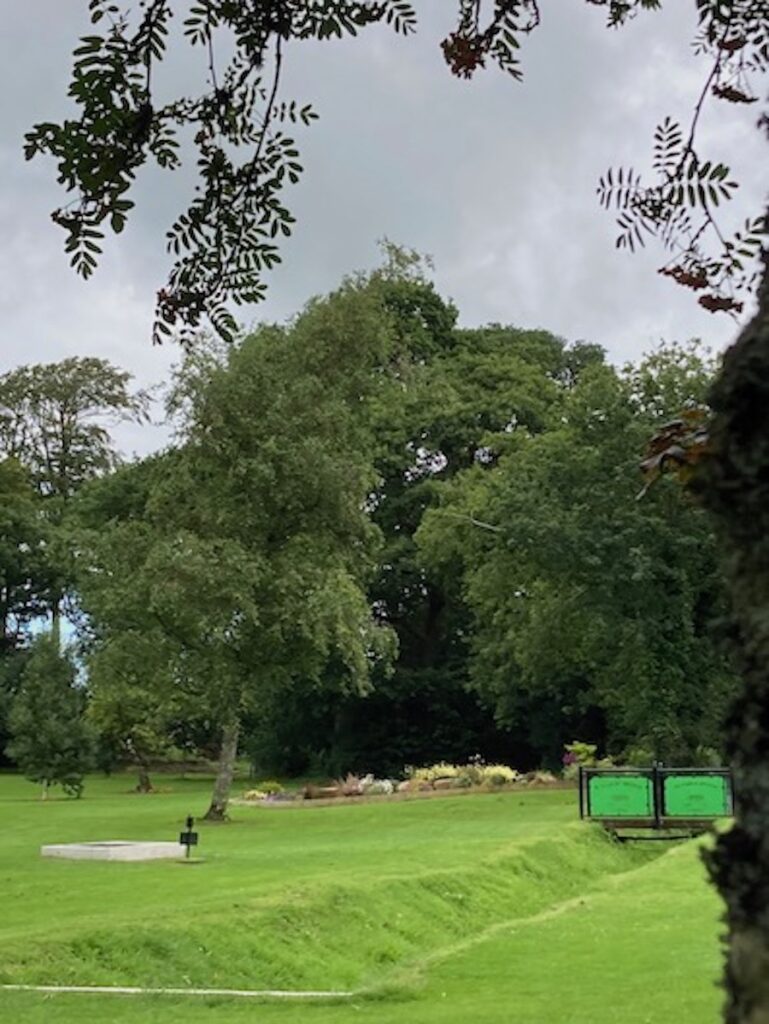 <<<<<<<<<<<<<<
Ballybunion Memories
Once upon a time families in North Cork, those who were lucky enough to enjoy seaside holidays, often took those holidays in caravans (mobile homes) or boarding houses in Ballybunion. In The Irish Examiner Alice Taylor remembers holidays with Nana in Ballybunion.
I'm giving you the opening paragraphs and the closing one.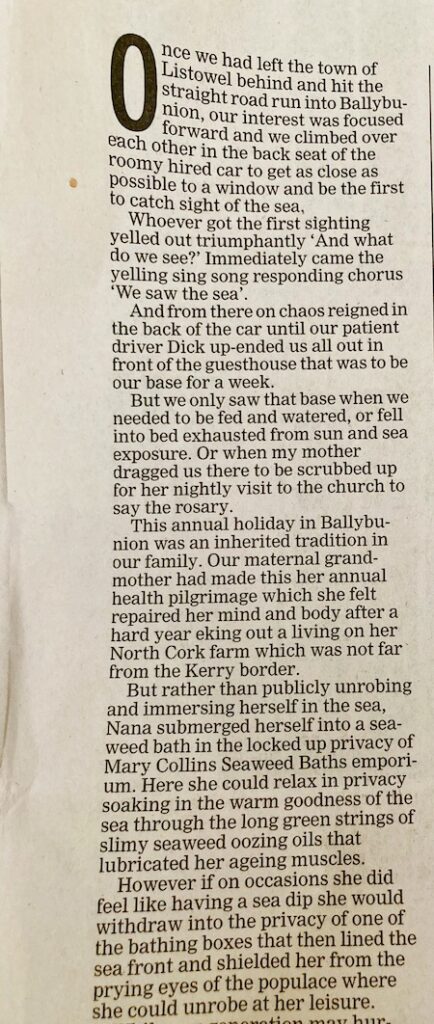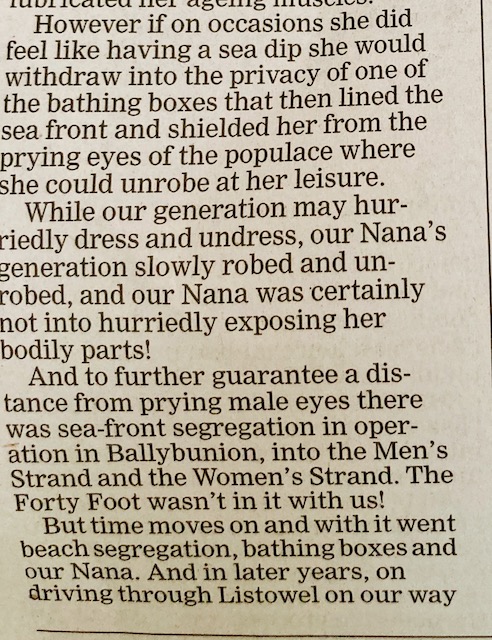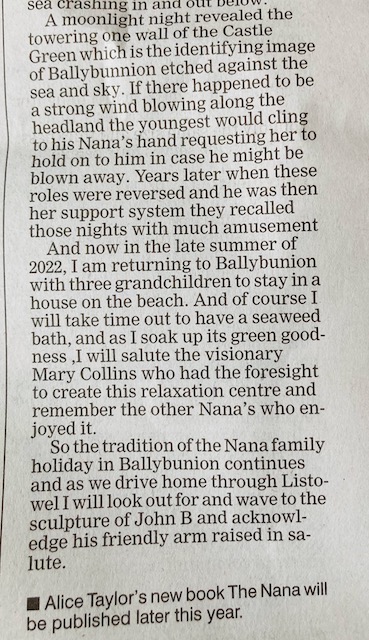 <<<<<<<<<<
Notes for a Poem
The following is a blog post from a photographer poet called Nigel Borrington from 2014
One day last summer while I was walking along the beach at Ballybunion, County Kerry, I was trying to think of words that gave a sense of this place , so I jotted down the following word list for a poem, but I feel it's a poem as it is.
Ballybunion beach
cool air, sound of sea birds, fresh breeze,
people walking, dogs running, cold swimmers, children shouting,
Waves rolling, people eating, chatting, talking, cliffs casting shadows,
Old castle walls dominating, caves temping you to explore,
Posters offering family photographs, lunch time meals and places to shop,
Restful moments , capturing views,
Old people pottering, memories of traditions past,
Time dragging to a stop, mind slowing,
Families gathering, men managing, car doors shutting, keys locking, after parking,
deep breaths taken, locations chosen, bags unpacked,
People now sitting, grannies talking, best instructions, suggestions given,
Steps taken, shoes in hand,
Temperature falling, evening calling, holiday homes inviting,
Beach clearing, winds rising, cold setting in,
Sea birds return, dogs last walk of the day
Night fisher man setting lines, day over
Peace and nature returning, tide rising,
On Ballybunion beach.
<<<<<<<<<<<<<
They're Home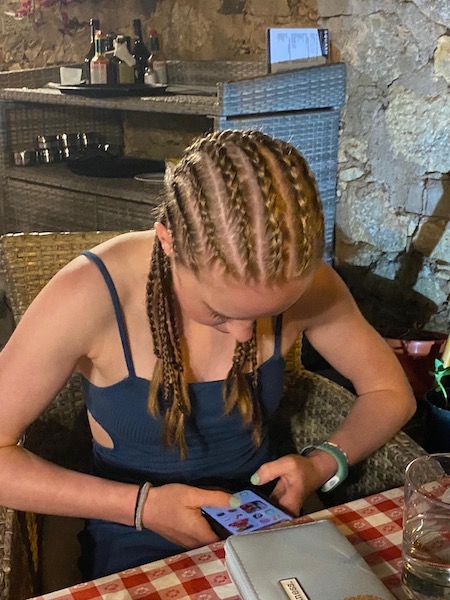 Molly's family are home from their sunshine holiday. This is Aisling adorned with holiday hair. Molly is delighted to have them home.
<<<<<<<<<<<<<