At Listowel Castle, May 2016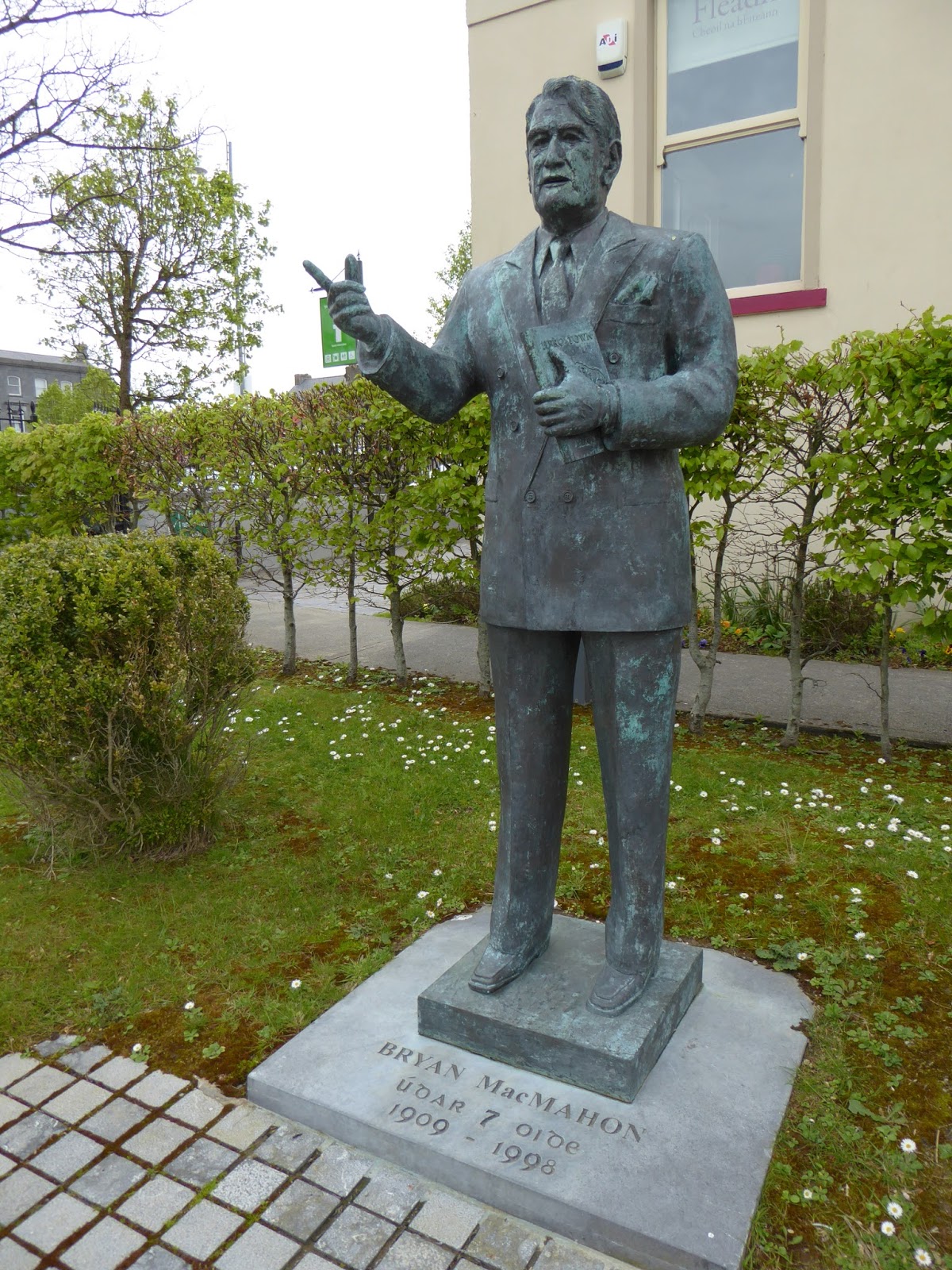 Bryan MacMahon statue in the castle grounds.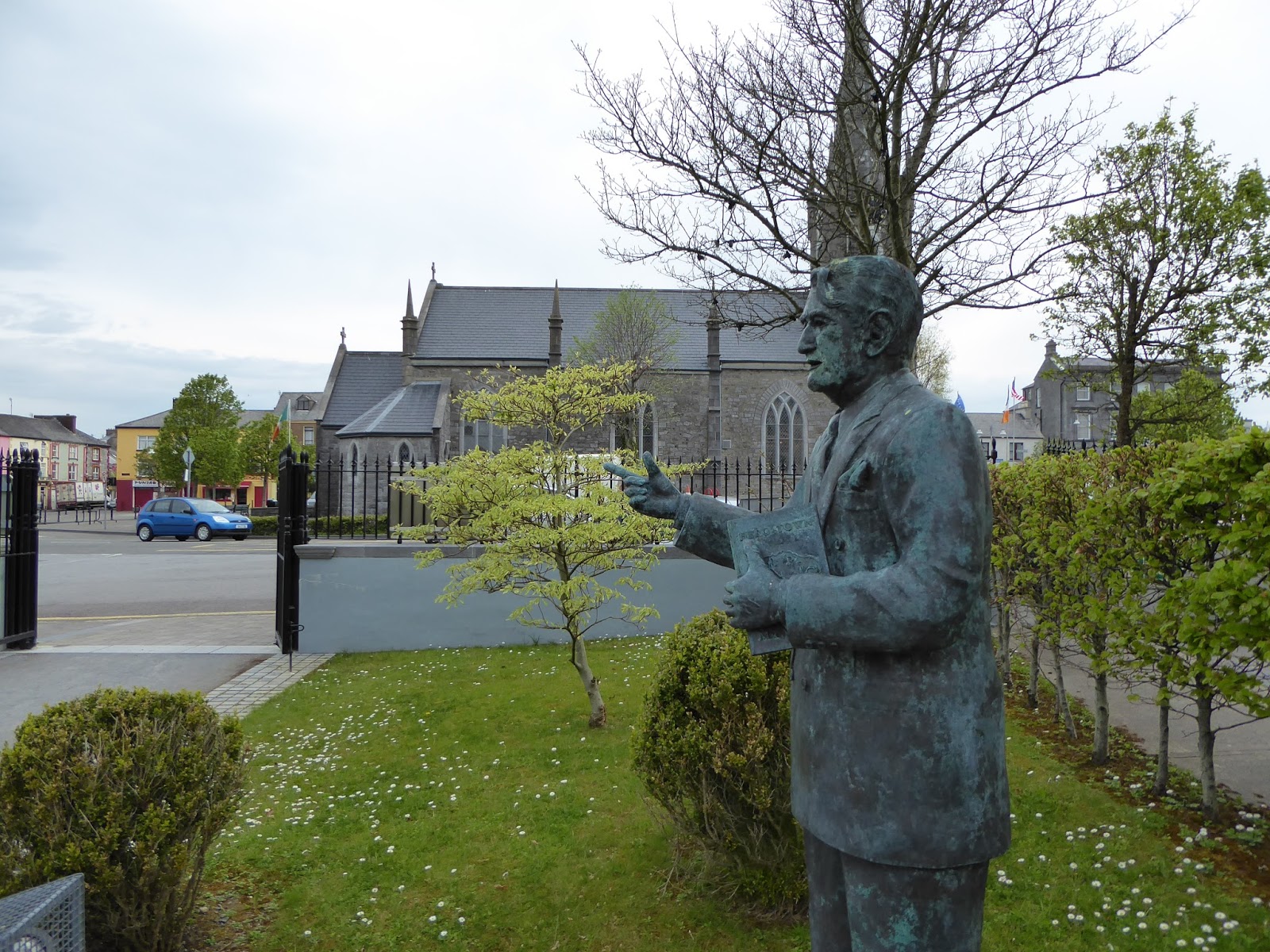 The Master with his beloved Square in the background. Bryan MacMahon walked around this square practically every night that he spent in town.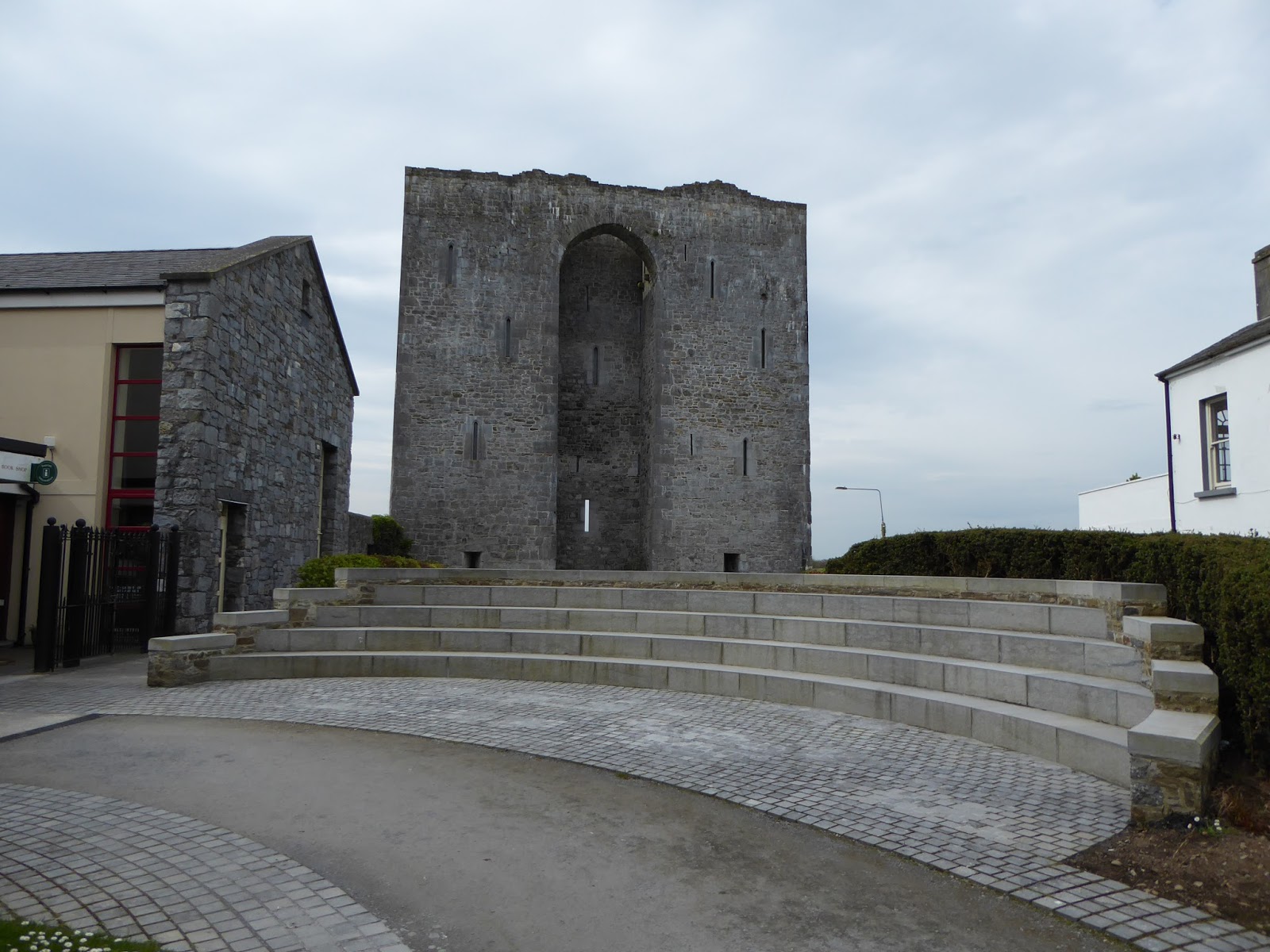 Listowel Castle
<<<<<<
Flowers at The Kingdom County fair 2016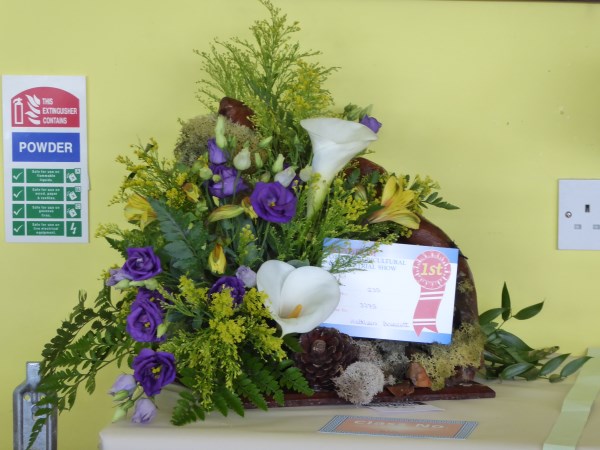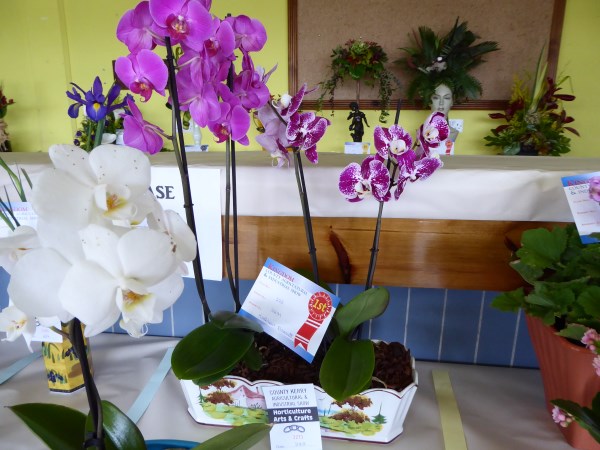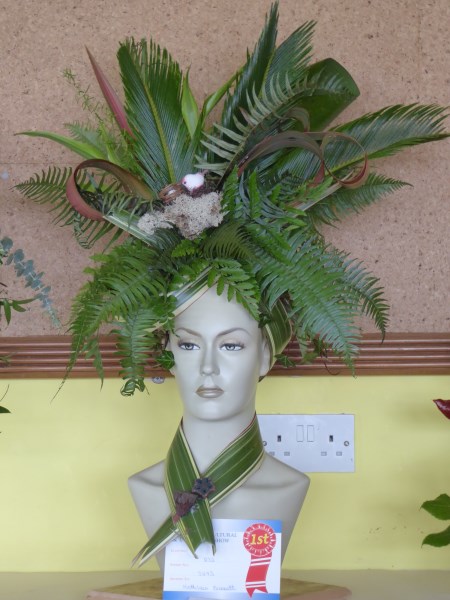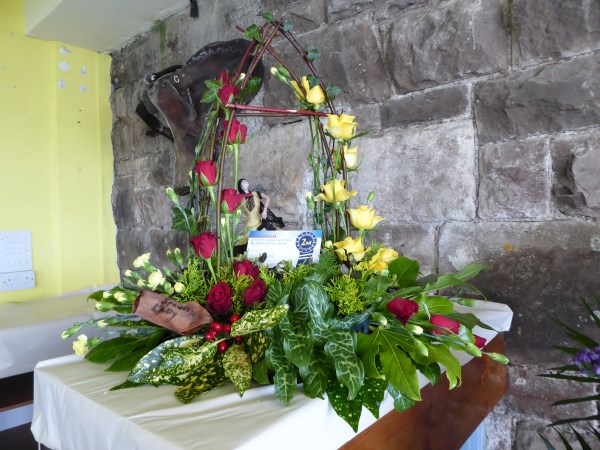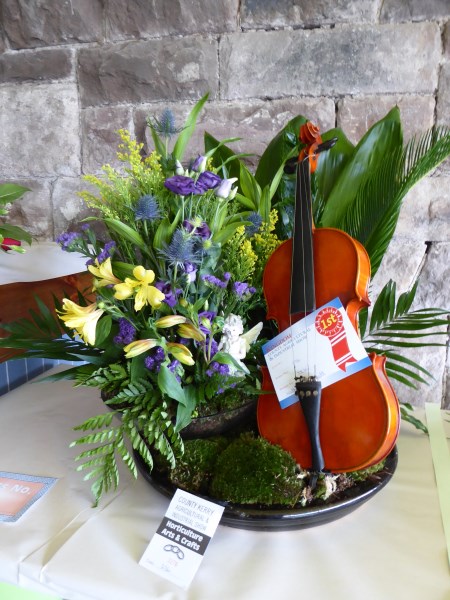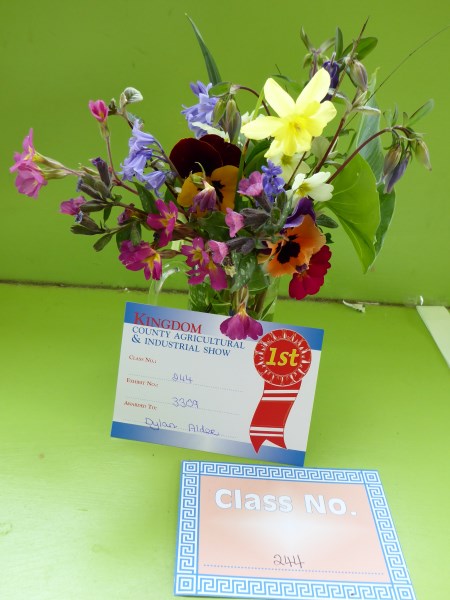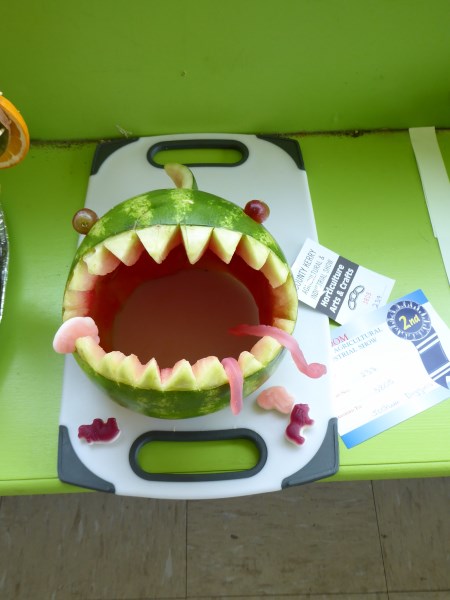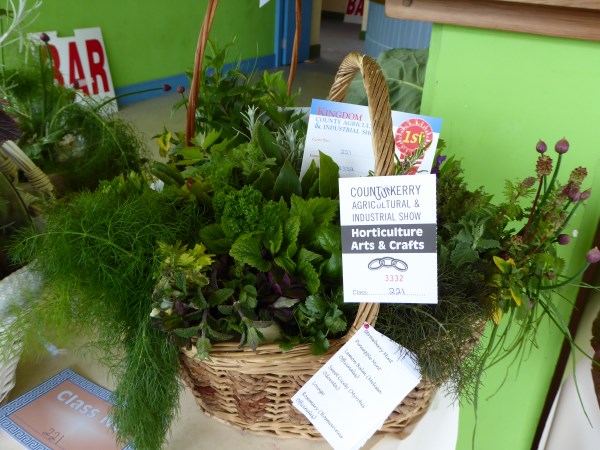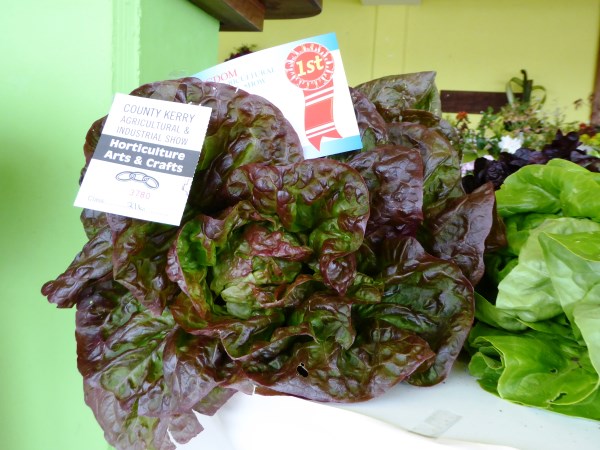 <<<<<<<<
Aoife Hannon Hats and Headpieces on Display in Main Street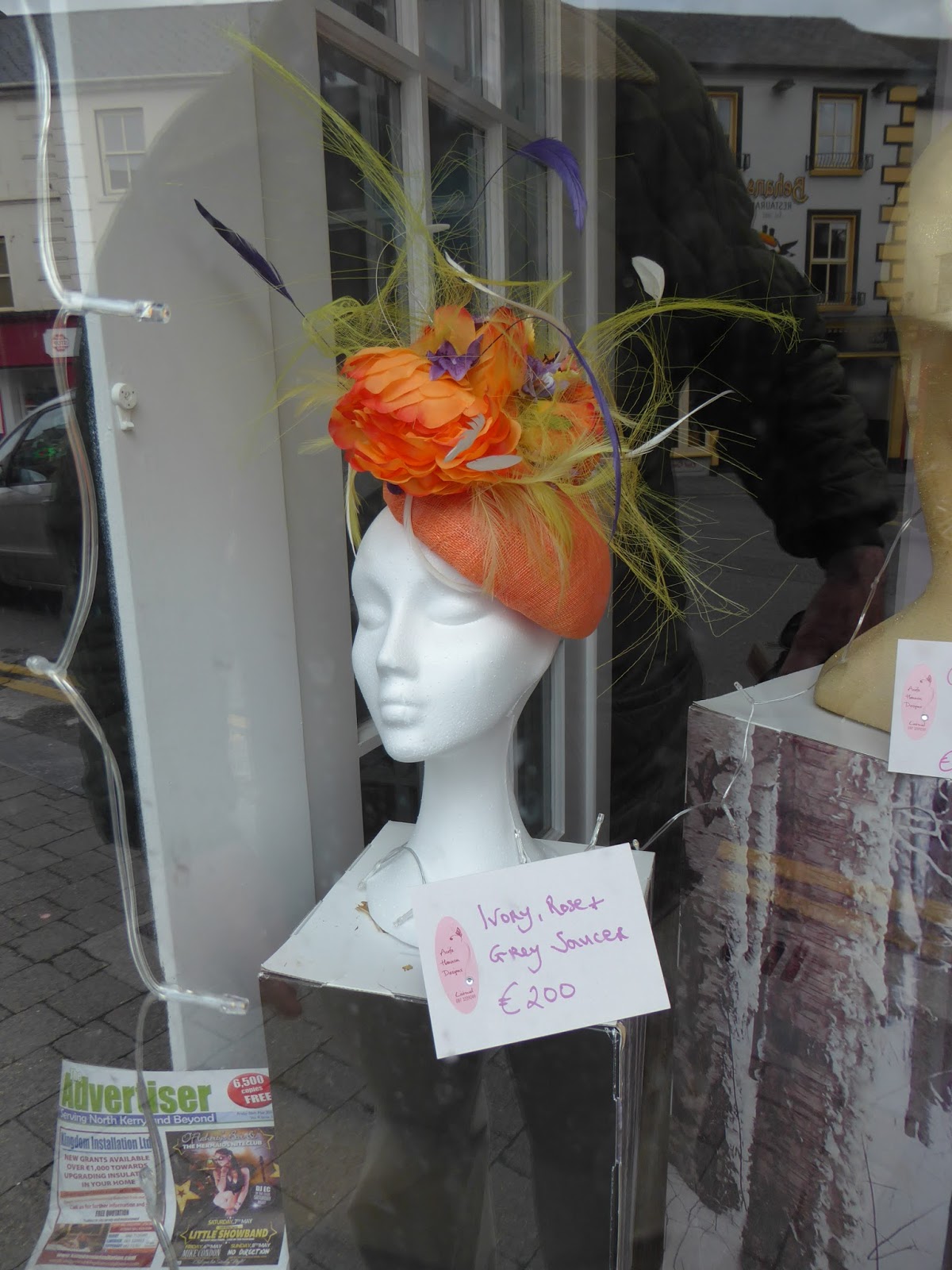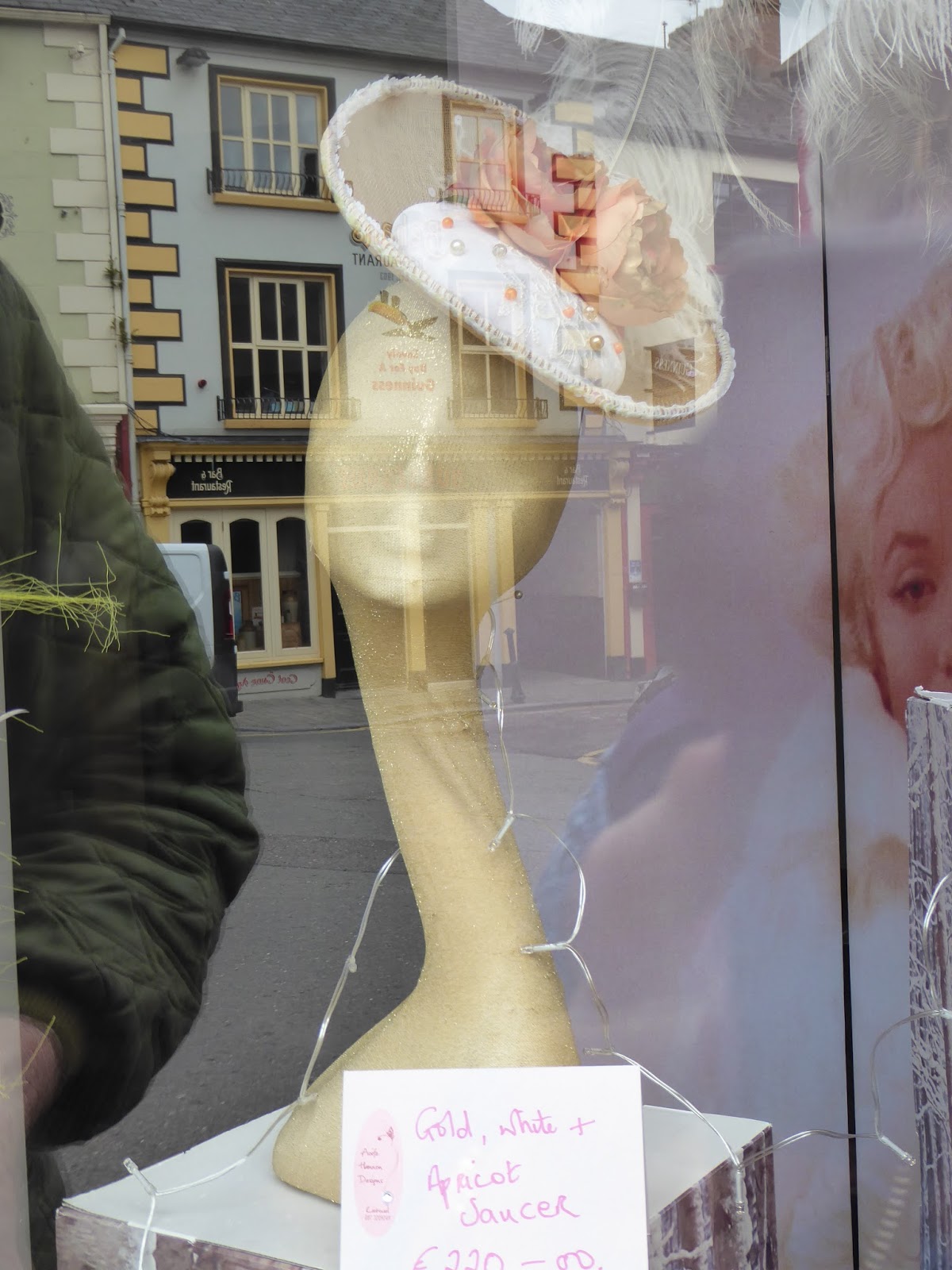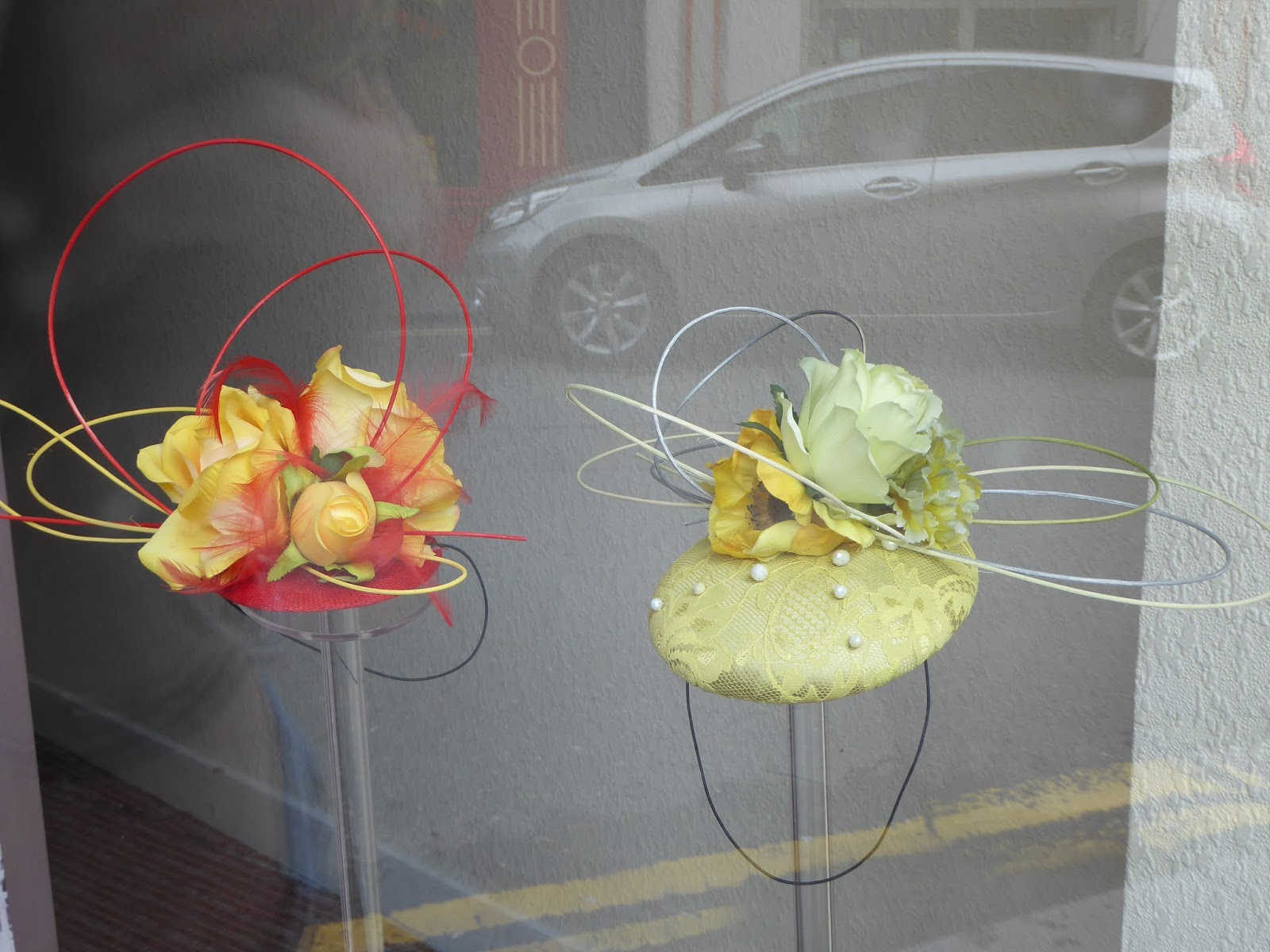 <<<<<<
Second Anniversary for Mary
The late John McCarthy, poet and mad pride activist wrote this poem for Mary Keane as she approached the second anniversary of John B.'s death.
She was always
backstage, producing
keeping it all together,
pub, finances, royalties.
enquiring when writing
their final draft as to
who would exit first?
She replied laughingly,"Sure
that was always my part, all
he did was sit in
the night and write.
They were a perfect
pair, a buttress foreach other.
The gentle character
lines of her face spoke
volumes, of how she had
survived the pregnant pauses,
the standing ovations of
what had gone before
handled the traumas and
joys from behind the scenes
while he had taken
the bows at the curtains of
life but still when asked
"How are things?" she replied wistfully,
"Aragh, I'm fine, but I'd be better
if John was here."
<<<<<<<<<<<
Ballerina with a Listowel Connection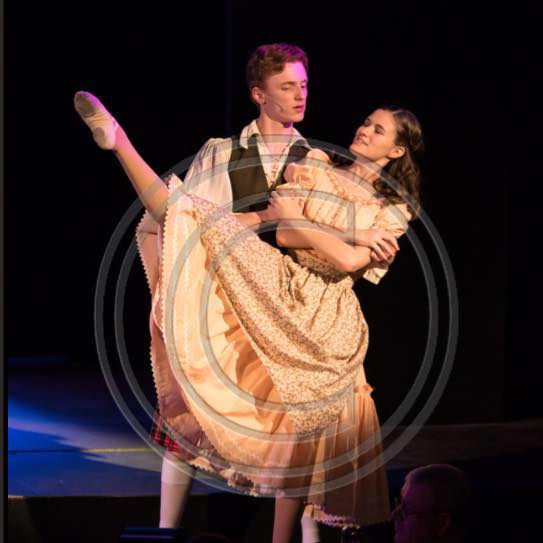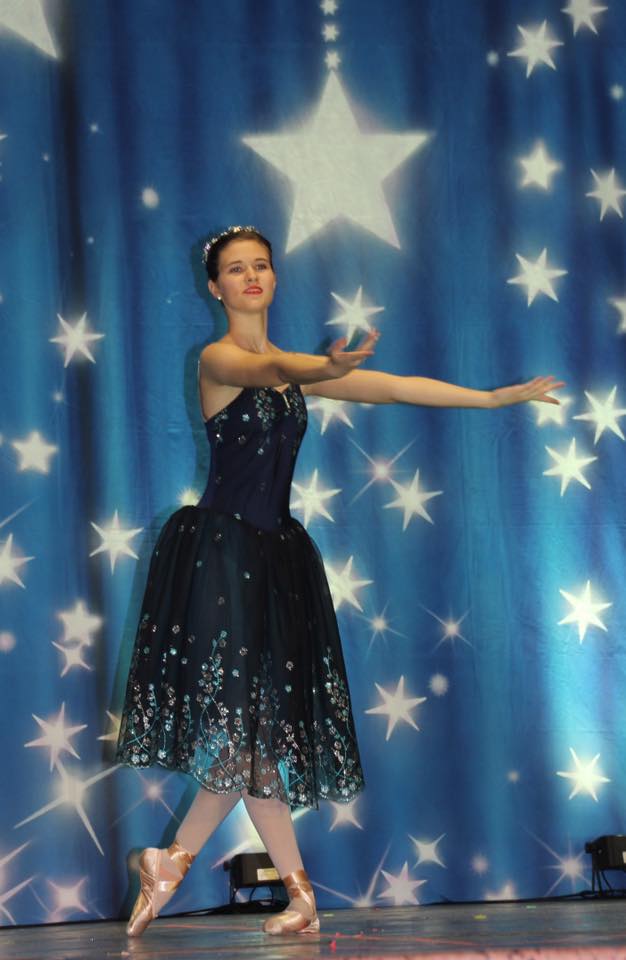 Hennessy Sheehan is the daughter of Broadway singer/actor Ciarán Sheehan whose ancestors hail from Upper William Street Listowel. Hennessy is now blossoming into a star in her own right.