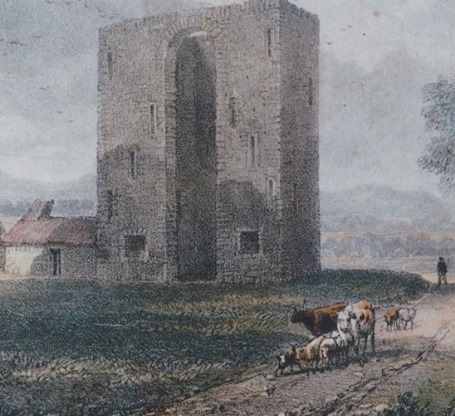 Cathleen Mulvihill shared this unusual picture of Listowel Castle on the Glin Historical Society page




<<<<<<<




The Oskars


Lent in the old days was a time for plays and drama. Dances were forbidden and people entertained themselves as best they could at card games and plays.
Well, Listowel is going to get a taste of the good old days on February 29 2020.
Filming has been taking place with local people reenacting such classic plays/films as The Field, The Snapper, Sister Act, Grease and Father Ted and prizes will be awarded on the night to the best film etc. It promises to be a night to remember.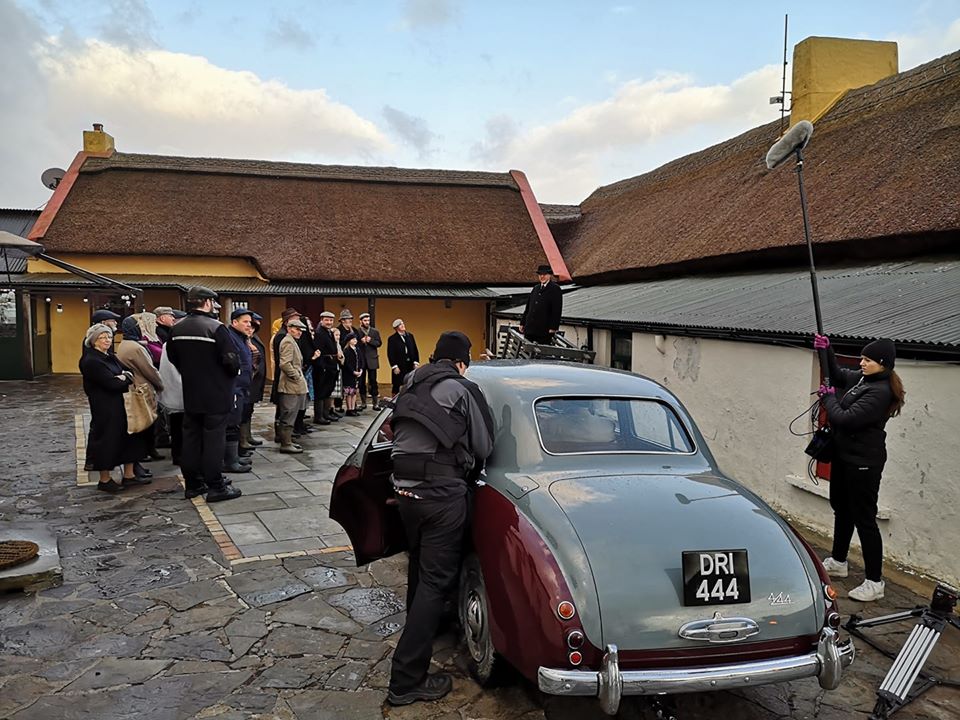 Joanne O'Riordan shared this photo of filming of The Field at The Thatch in Lisselton.


This great picture of some of the cast of Sister Act comes from Kevin Rowe Events who did the filming.


<<<<<<<<<






Bibiana Foran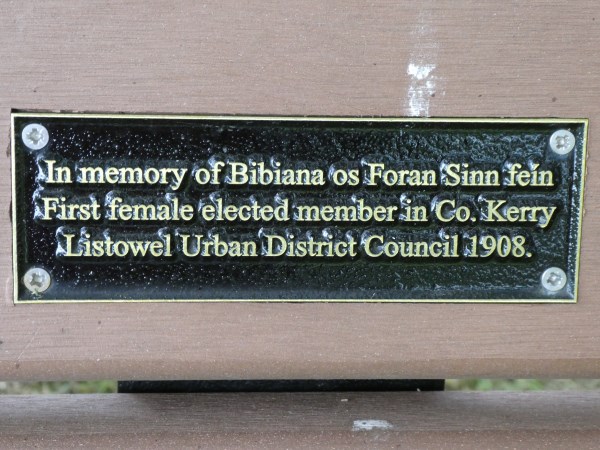 This plaque is on a commemorative bench in Listowel's town park.
I wrote here about this lady before. Vincent Carmody is a great man for keeping the memory of Listowel's old stock alive. He told me all about this lady with the unusual name. Her grandniece saw the post and here, in case you missed it, is the comment she posted.
Bibiana Foran was my grand aunt. The OS most probably stands for her initials of her maiden name…she was O'Sullivan. Her home was in Lacca, Ballyhahill. Her brother Patrick was my grandfather. She was an amazingly capable lady….had a huge impact on the lives of many of the underprivileged in Listowel. She befriended many of the political prisoners during the trouble times. She with Lady Aberdeen, established the first sanatorium in Peamount, Dublin. A letter to her from prison from Thomas Ashe is in Tralee library. I gave it to her grand daughter, Grace, ( now sadly deceased) who had it presented to Tralee library. My aunt , Nora O'Sullivan, had that letter among her possessions, as she inherited Auntie Bibbie's property in Ballybunion. I felt her grand daughter should have it. She & husband Jeremiah, also owned the Horseshoe Bar in Listowel & Cahirdown house in Listowel . Would be happy to give further info if needed. Irene Hynes
( ihynes@hotmail.com)


<<<<<<<<<


Field Names in Bromore
One of the fields I know is called The Well field. In olden times it was said that it was a very holy well but no people visit it now. Two people who were nearly blind had their sight restored to them after a visit to it. One of these was Johanna Collins and she died only a short time ago and she was 90 years. The people near at hand are now using the water out of it for the household use. This well is in land of Patrick Collins. The well is called Tobar na geárdáin.


Martin Leahy v
Bromore 22 – 6 1938
Information from my Uncle
Edmond Leahy, smith ; aged 72
He got the story from his grandfather.




<<<<<<<<<


Baltimore Followers
Here is a date for the diary for anyone who is near here.
( Photo and text from Mark Holan's Irish American Blog)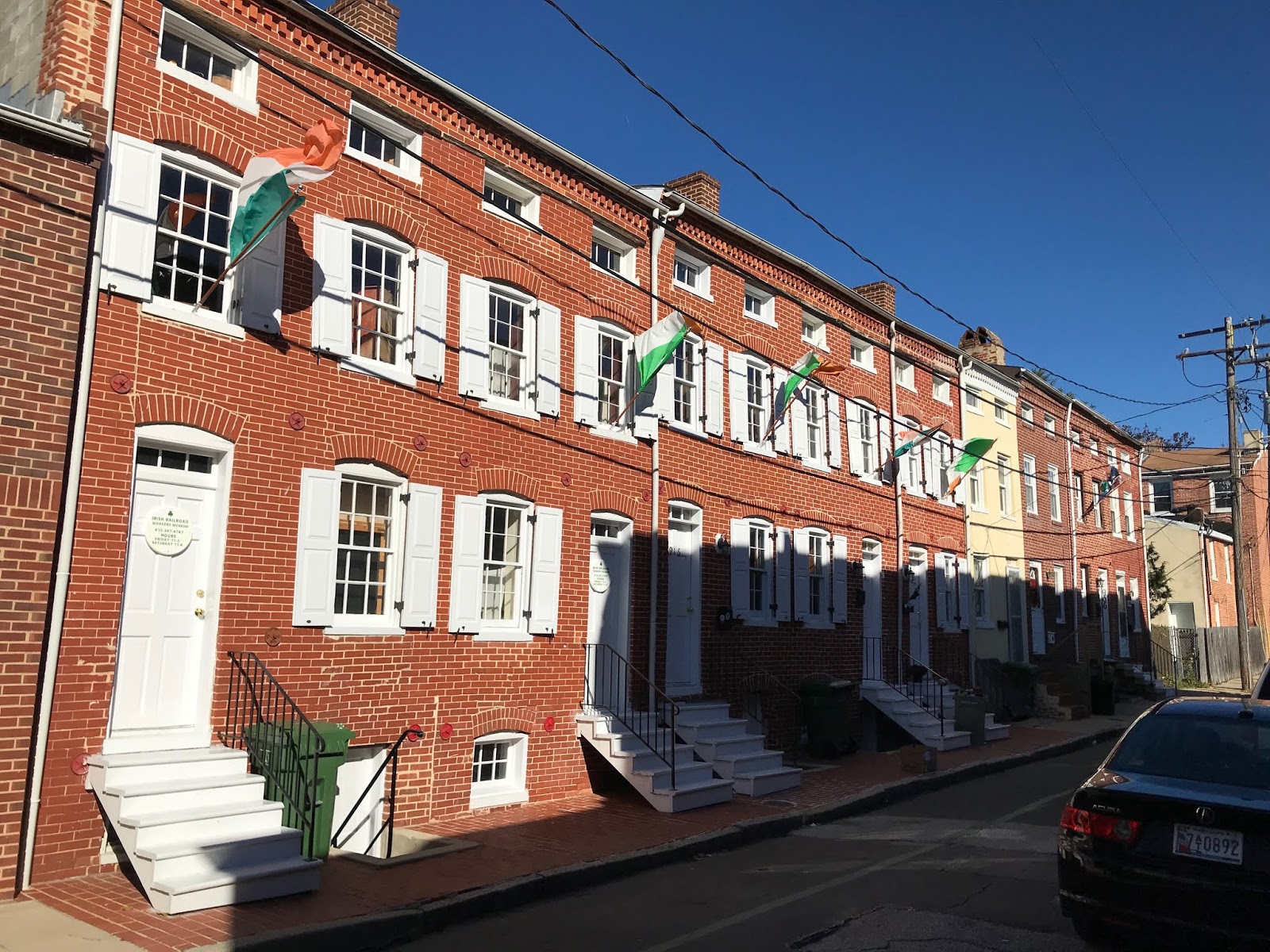 This is the Irish Railroad Workers Museum and it is here that Mark Holan will give this talk on March 7
Ruth Russell Talk is March 7 in Baltimore
I'm giving a talk about American journalist Ruth Russell's 1919 reporting trip to revolutionary Ireland on Saturday, March 7, at the Irish Railroad Workers Museum in Baltimore.
The talk is based on my five-part monograph about Russell's life. I presented this research at the 2019 annual conferences of the American Journalism Historians Association, in Dallas, and the Newspaper and Periodical History Forum of Ireland, in Belfast.
Register for the free event, which begins at 11 a.m. The museum is located at 918 Lemon St., near downtown Baltimore. Here's my earlier post about the museum, which is worth visiting anytime.