Seán Mac an tSíthigh shared this photo of An Fear Marbh on Twitter
<<<<<<<
This event took place in Listowel on the weekend of September 22 and 23. Athletes ran 3 hour, 6 hour 12 hour or 24 hour loops of Listowel Town Park. Respect!
Photos from Listowel Endurance facebook page. And yes, that runner is barefoot!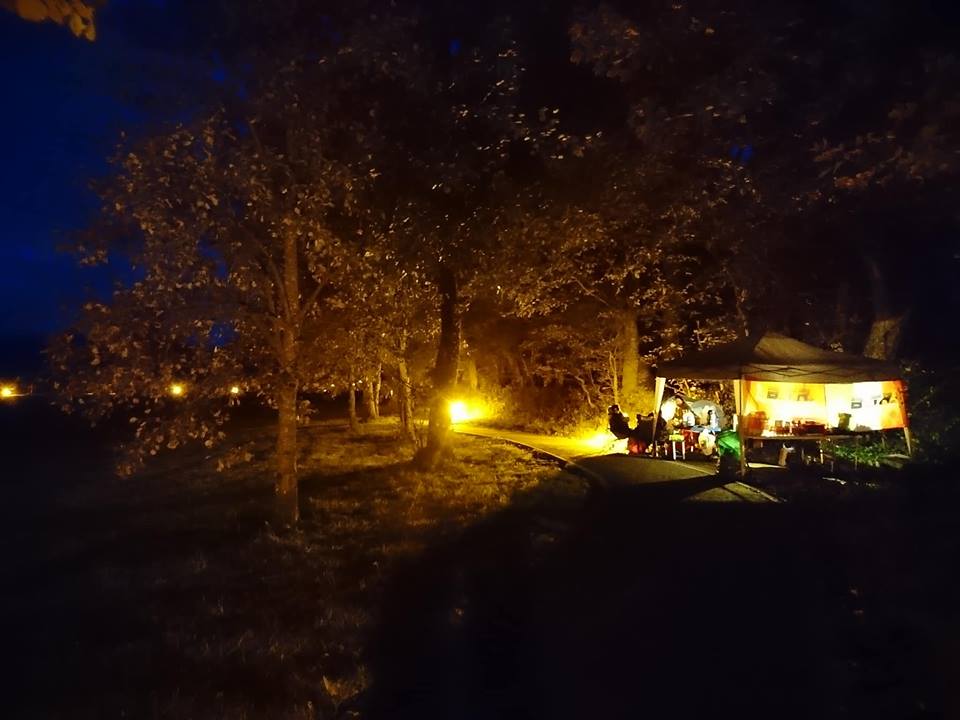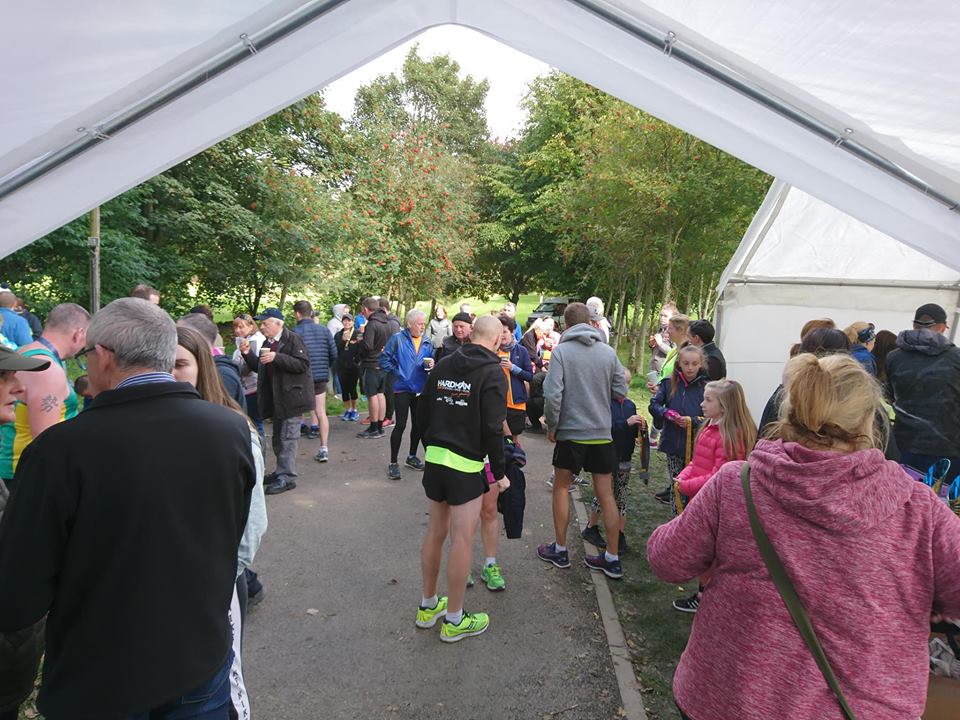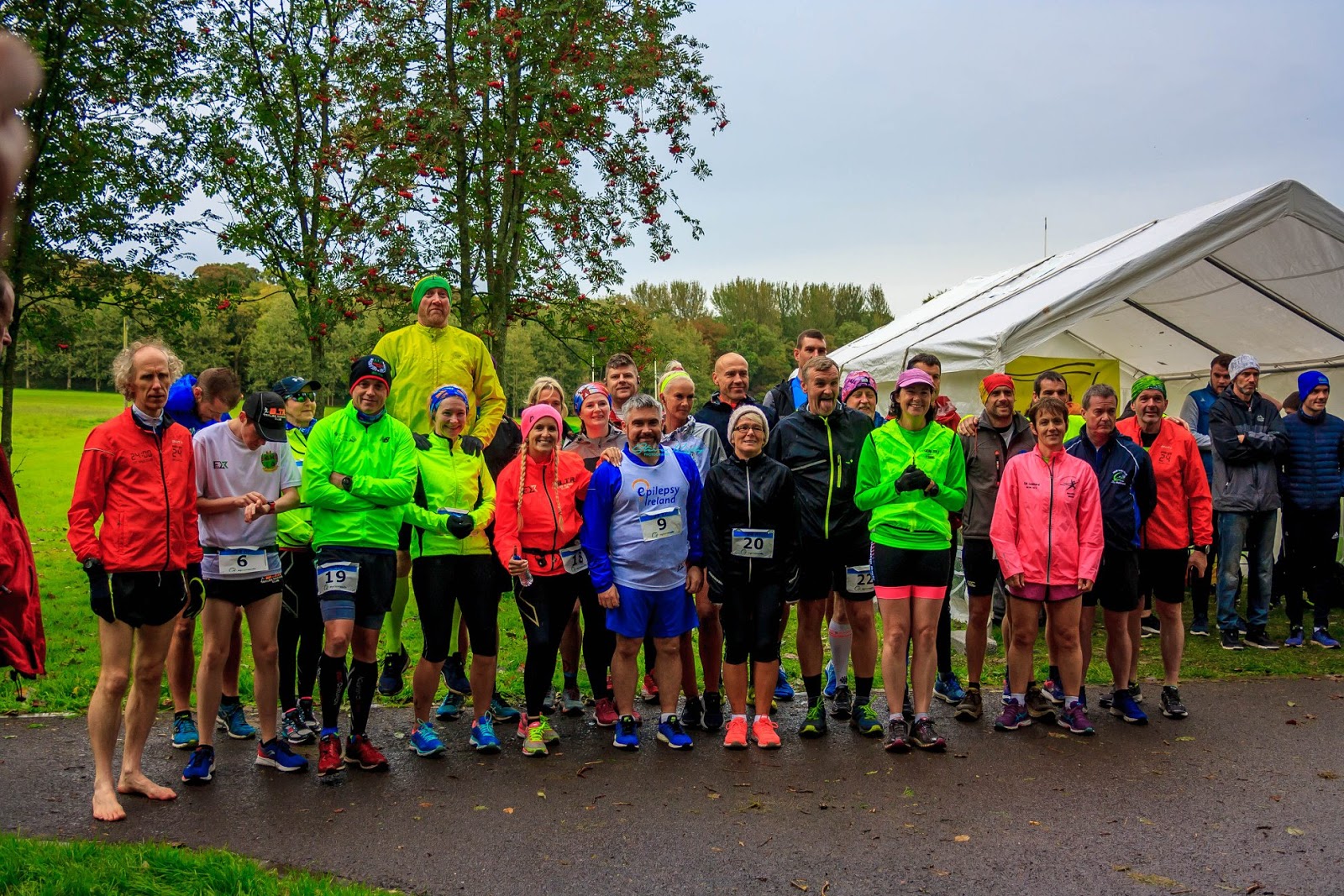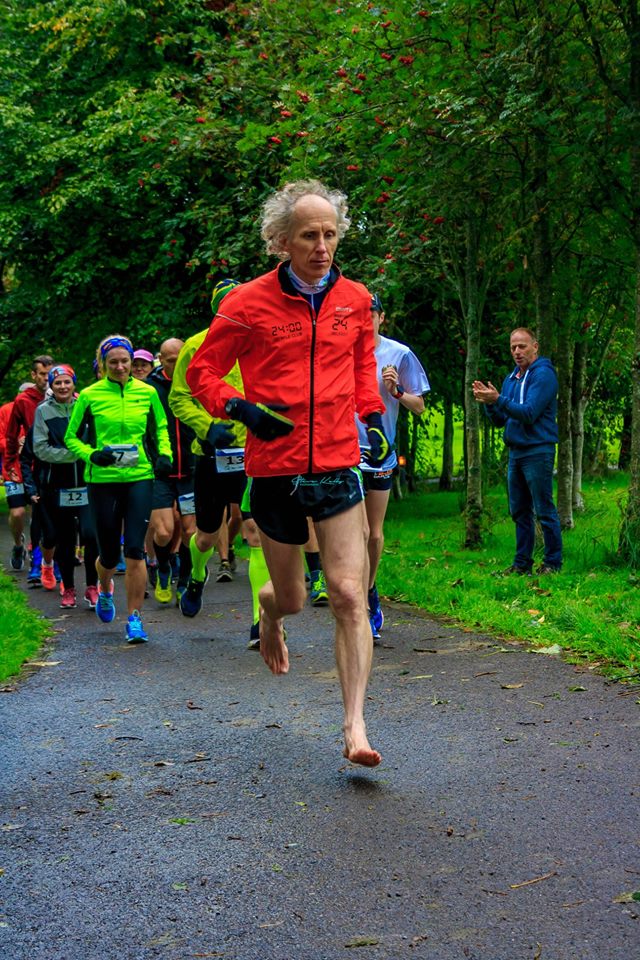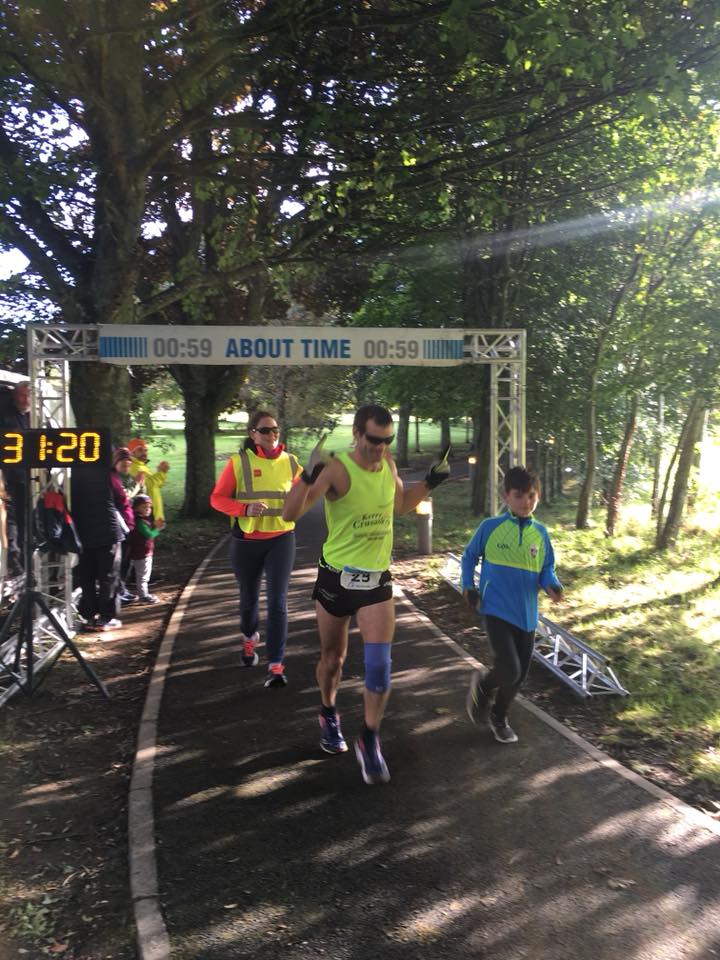 <<<<<<<
Such a good Idea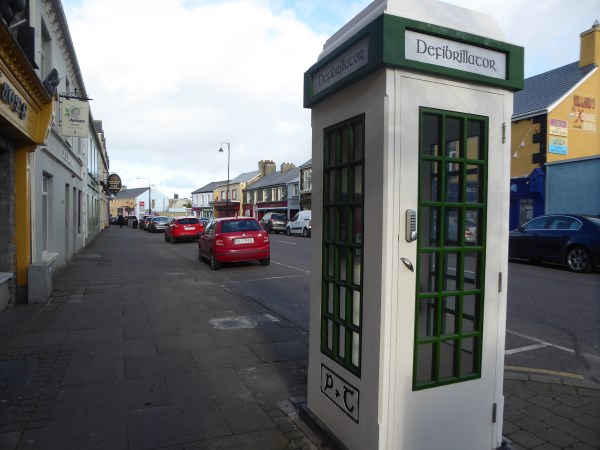 This is Ballybunion's newest defibrillator. Every town now seems to have several of these lifesaving machines which I am told are really easy to use. In Ballybunion they have built a concrete replica of an old phone box and put their newest defibrillator in it. It is a great idea to have it visibly accessible in case of emergency. I'm probably missing something, but it seems to need a code to open the door!
I took three pictures so you could see exactly where the box is.
<<<<<<<<
1968 Old Boys Reunion
Michael Moriarty sent me a few photos from the recent reunion of the 1968 St. Michael's class.
"One of the photos is of our surviving teachers along with the present principal, Johnnie Mulvihill, all of whom were our guests at our dinner on Sat 8th Sept. We had a wonderful weekend. We met up for an informal "meet and greet" on the Friday evening (complete with name tags!). On Saturday morning we were in St. Michael's where Johnnie Mulvihill gave us a guided tour of the college including the room where we attempted to sit in the same seats we had in our Leaving Cert year. We were also treated to a tasty reception in the college. In the afternoon We had a guided tour of the town led by Vincent Carmody which was very informative both to those of us who are residents of the town and the lads who are scattered throughout Ireland and beyond."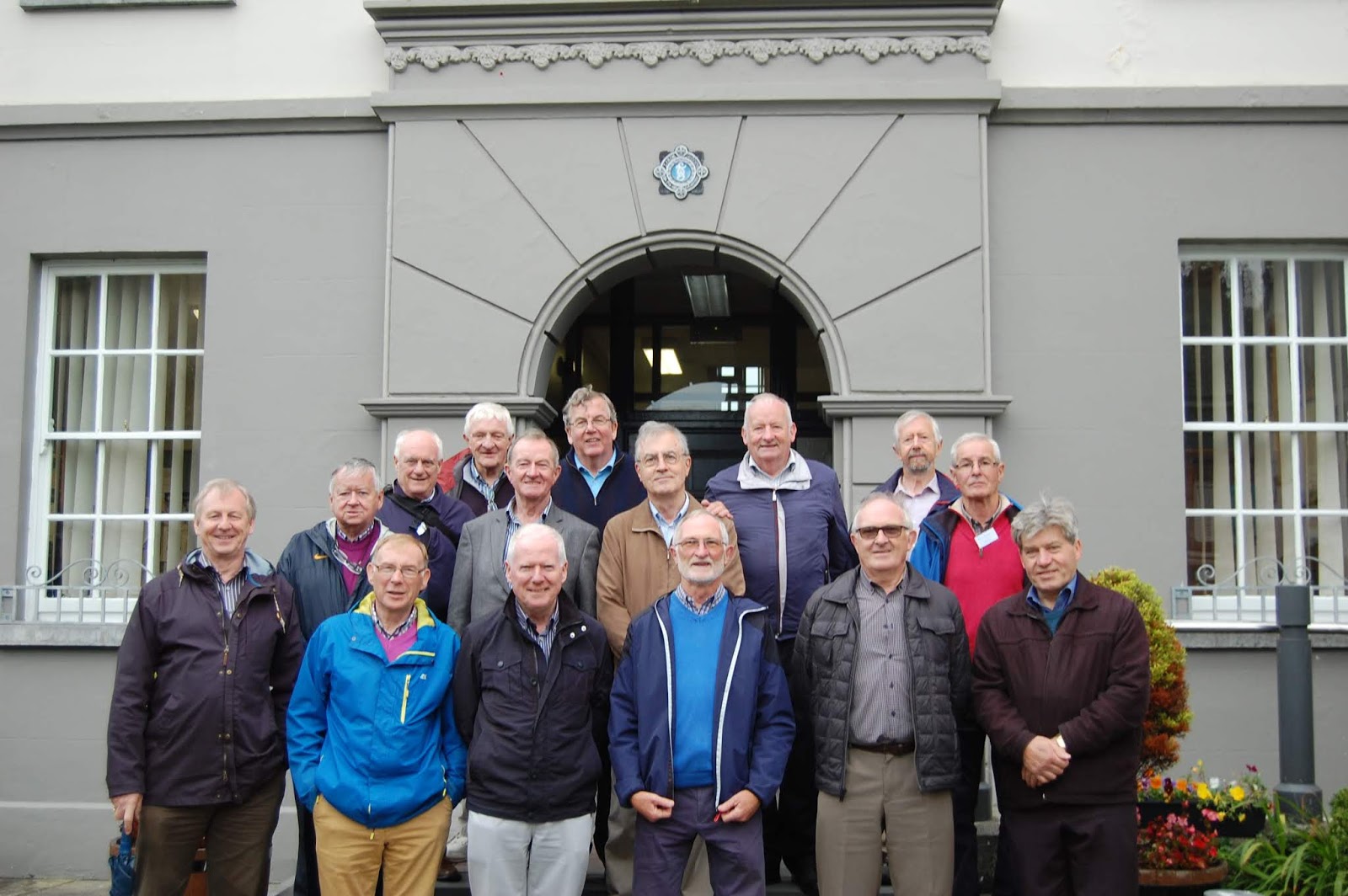 At the door of Listowel Garda Station Vincent Carmody, their historian guide took this photo during their Guided walk around Listowel;
Front row: Seamus O'Donovan, Willie Keane, Jerry O'Flaherty, yours truly, my younger brother Tom, Paul O'Brien.
Second row: Christy Sheehy, Michael Moran, Michael Crowley, Teddy Murphy.
Back row; Maurice O'Connell, Tadhg Leahy, Ned O'Sullivan, Liam Cummins, Pat Flaherty.
Mike Moriarty kindly gave me a bit of information on the Listowel connection of the old boys;
Seamus O'Donovan is a brother of Stephen O'Donovan, Upper William St.
Willie Keane is a brother of Norita Killeen.
Jerry O'Flaherty grew up in the house that was incorporated into Allo's when that restaurant expanded.
Paul O'Brien is a brother to Carmel Harnett, whose daughter runs the creche at the top of Cahirdown.
Michael Moran is from Billerough out near the six crosses.
Michael Crowley grew up in the house that is now Doran's Pharmacy.
Teddy Murphy is a brother of Margaret Murphy who works with Dr. Daly.
Maurice O'Connell is a brother of Thomas the builder and is married to Alice Gleeson who grew up where Jumbo's is now.
Tadhg Leahy is a brother of John (taxi man) and grew up in Leahy's Drapery in Market St. Tadhg and myself married two sisters!
Liam Cummins is a native of Ballybunion. Came in by bus each morning but had to thumb home. Retired guard now living in Abbeyfeale.
Pat Flaherty, an only child, grew up in the Red Cottages in Cahirdown and comes home frequently from Dublin.
Christy Sheehy of Listowel
Ned O'Sullivan…no introduction necessary
So there were plenty drapers' sons in the class; Tadhg Leahy, Ned Sullivan and the two Moriartys.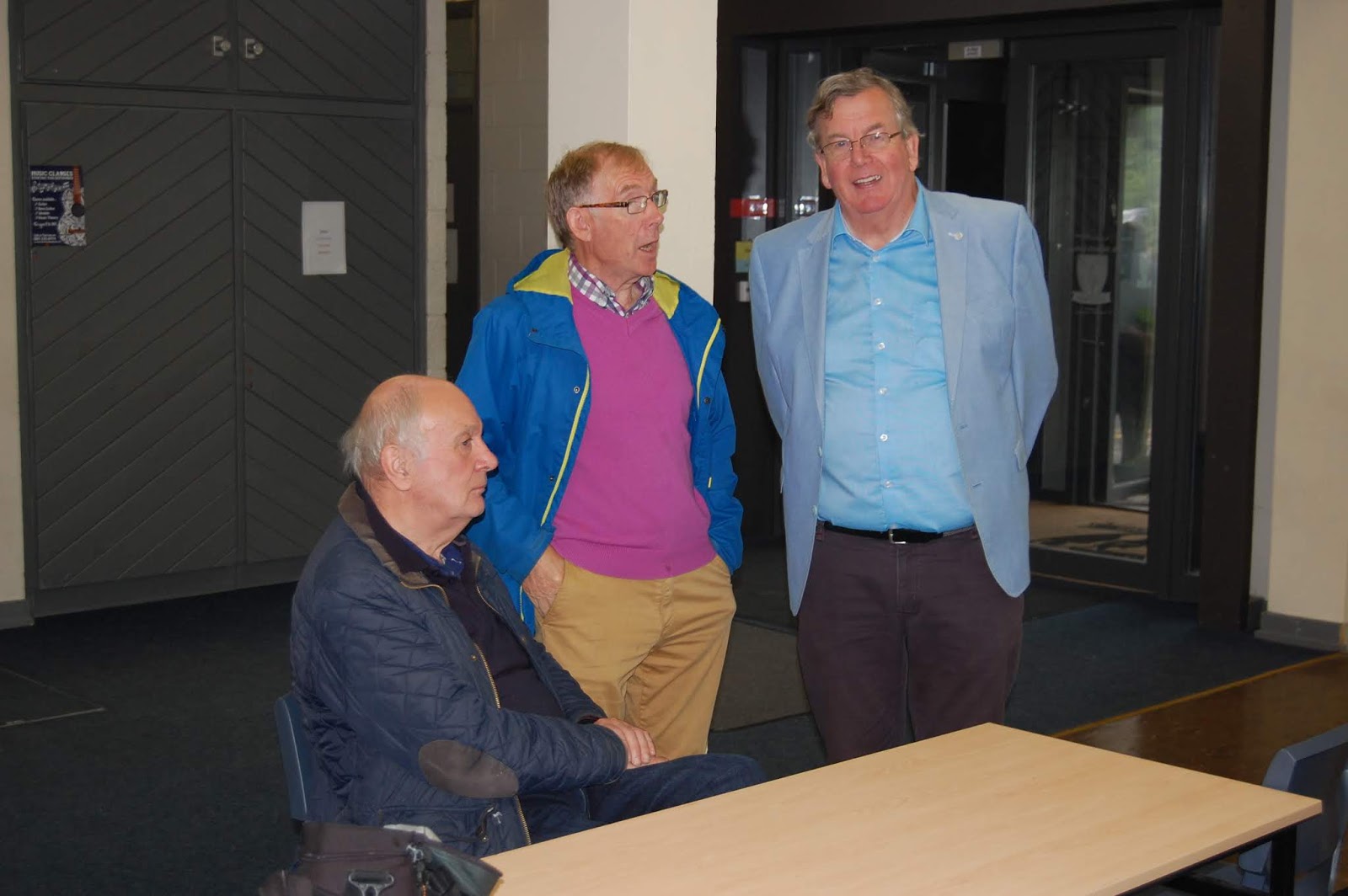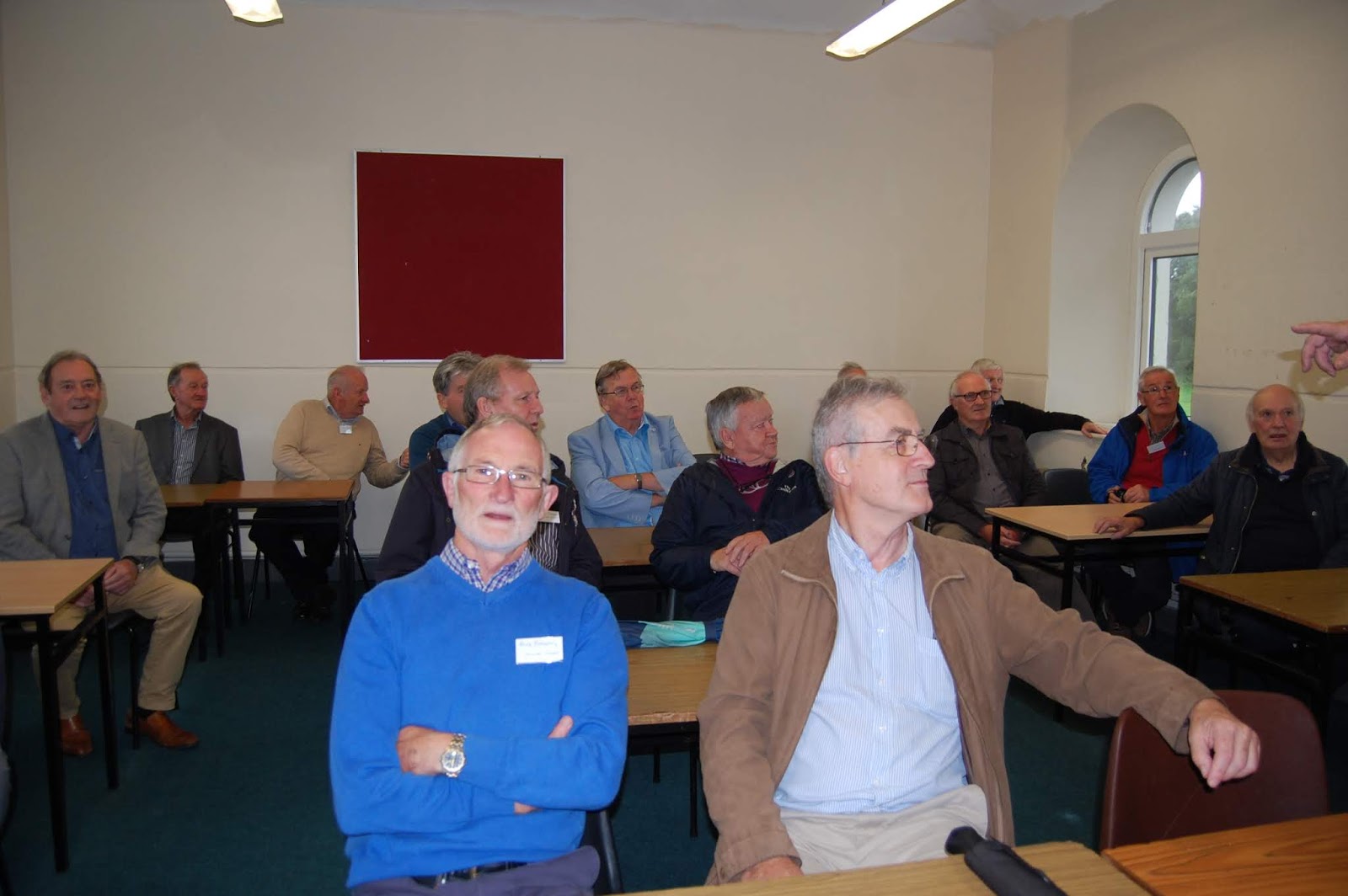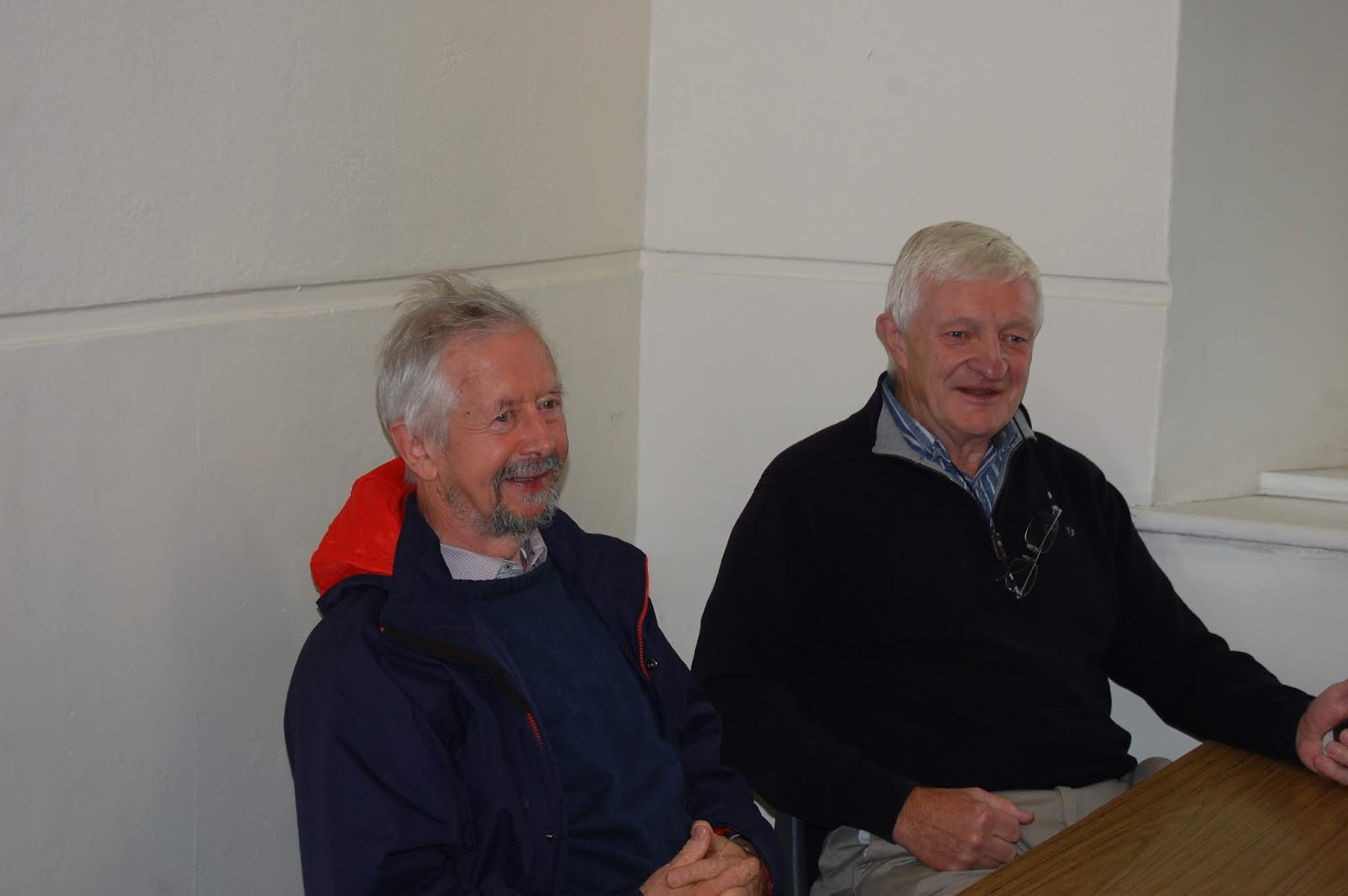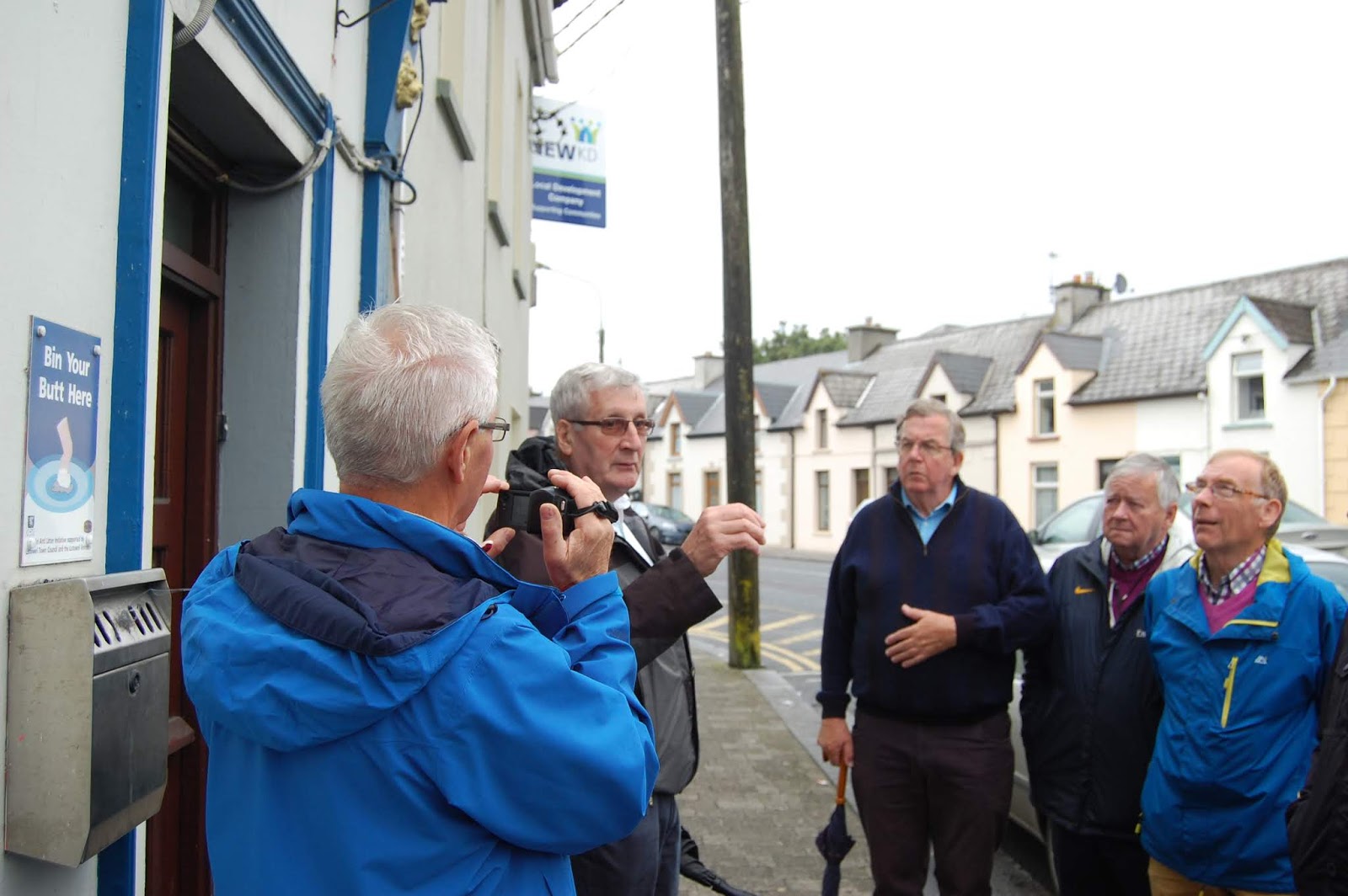 John Molyneaux Snr., Johnnie Mulvihill, John Flaherty, Billy Eggleston, Maurice McMahon, Pat Given.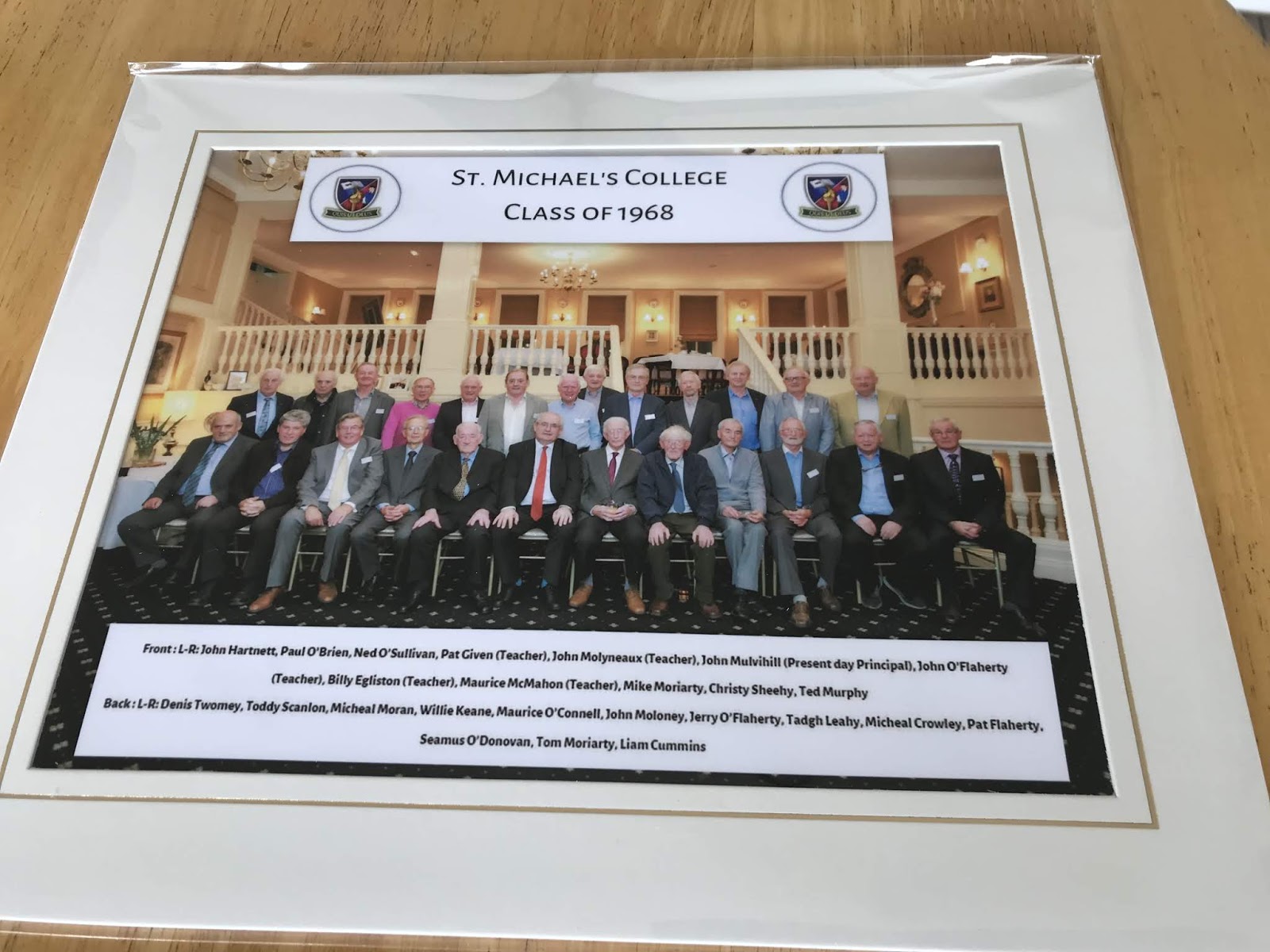 This is a photograph of the official photograph by Liam Kelly
<<<<<<<<<


Leave the Kids at Home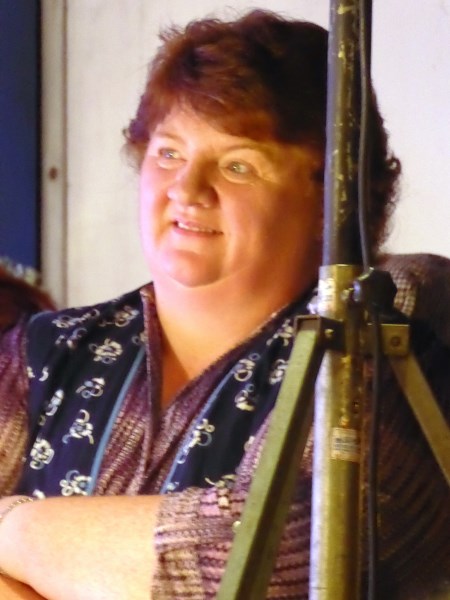 On Oct 19th in St. John's Theatre, Listowel at 8.00p.m. Frances Kennedy will present her one woman show, The Scandal of the Parish. Expect songs, stories and adult humour.
<<<<<<<


You Know it's Winter When……


Junior Griffin takes to verse to announce the beginning of the badminton season.
Listowel Badminton Club
Serving the Shuttle in Listowel since 1908
Looking to pass the Winter,
Hoping to seek your fame,
For skill, craic and friendship
Then Badminton is your game
Jnr Griffin
New Members especially welcome
Join us at
St.Michael's Gym
Monday, Tuesday, Wednesday
8 'til late
Community Centre
Thursday 8pm. to 10pm.
Enjoy the worlds fastest Racket Sport
Coaching for Beginners
Contacts; James; 087 7851260; Margaret; 087 9604361;
Cindy; 087 1144802
Tom; 087 8568727. Mark; 087 2119172; Junior; 087 9107929