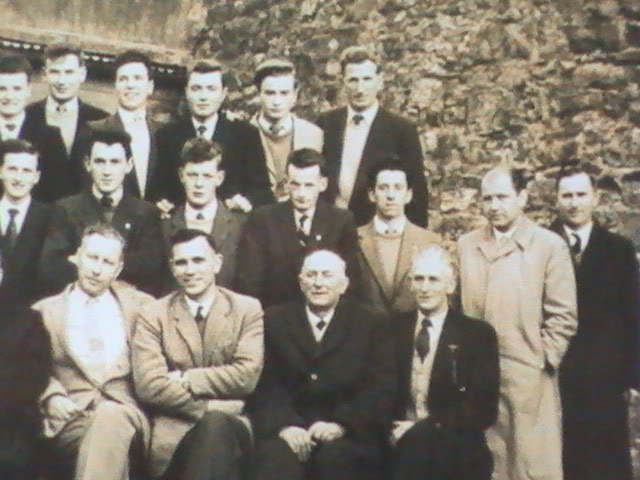 This is a group of North Kerry men taken at the Listowel Farm school in the fifties or sixties.
What was the farm school?
Does it still run today?
Any ideas who these men are?
I'm still waiting for help with the people around Bunny Dalton. It looks like people are agreed that the photo was taken at a carnival but the identity of the people is still a mystery.
Happy New Year to all friends of listowelconnection and to North Kerry people everywhere.
Go ndéana Dia trócaire ar anamnacha na marbh.