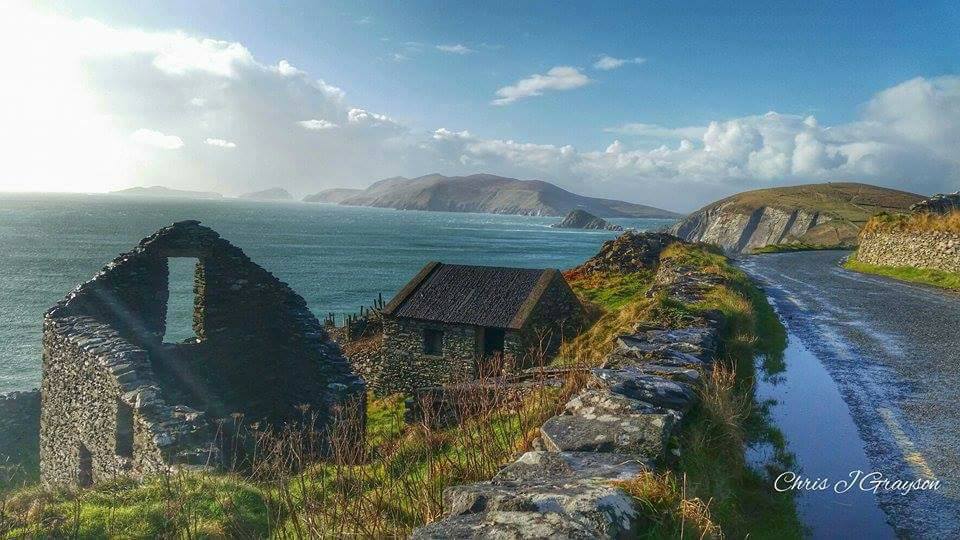 Chris Grayson on the Dingle peninsula
<<<<<<<<
Listowel Folk Group Stroll Down Memory Lane
The folk group pictured below on an away trip to Ennis, delved into the old photograph album and found these photos from their days in a Harvest Festival fancy dress parade.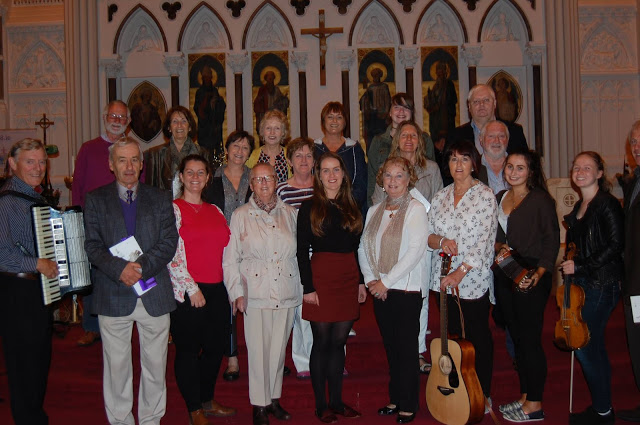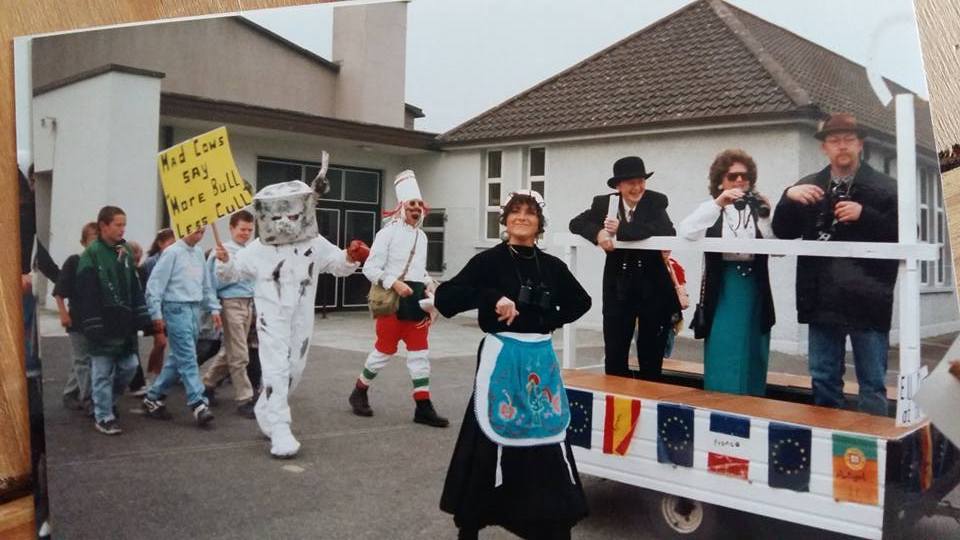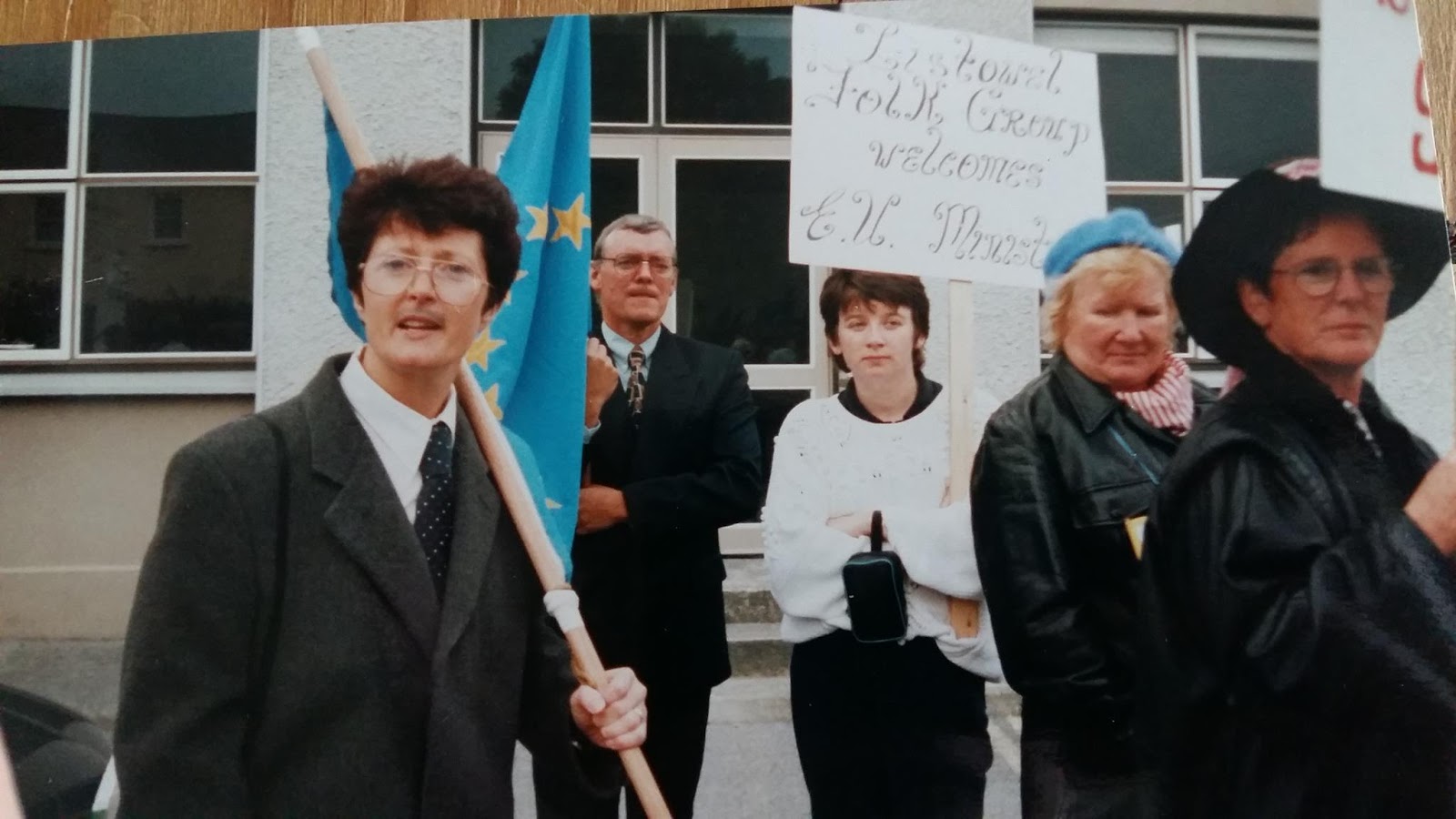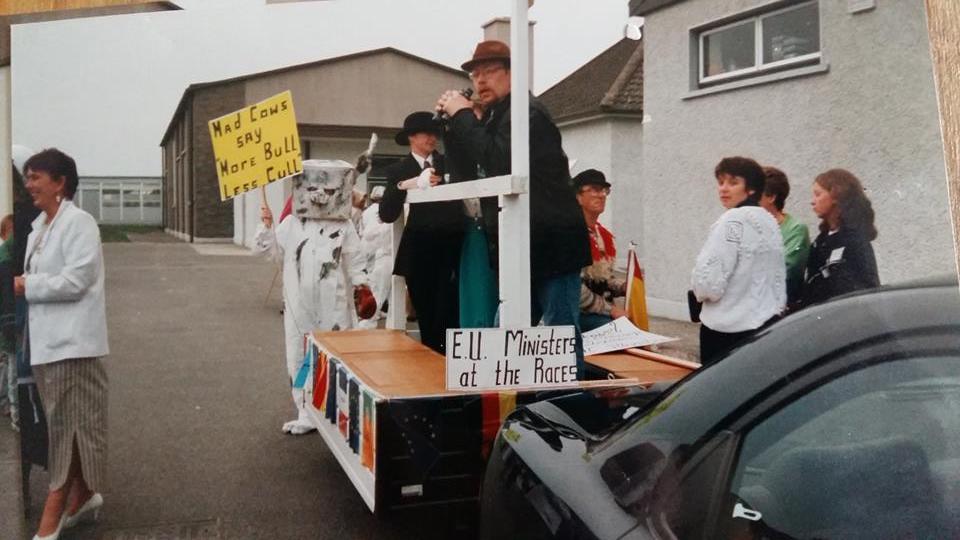 <<<<<

Ladies' Day 2017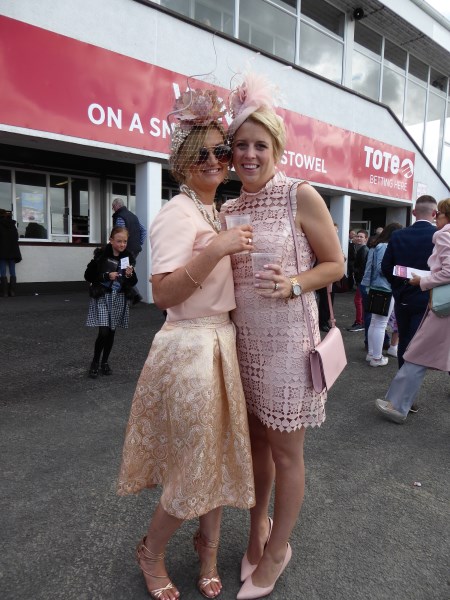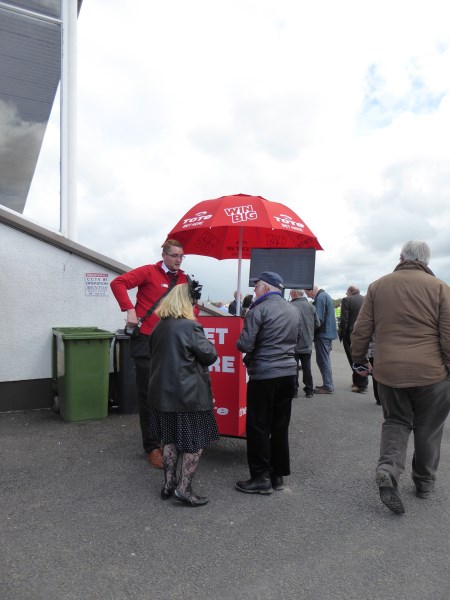 This Tote mobile unit was a godsend. I love to interact with a human being rather than a machine.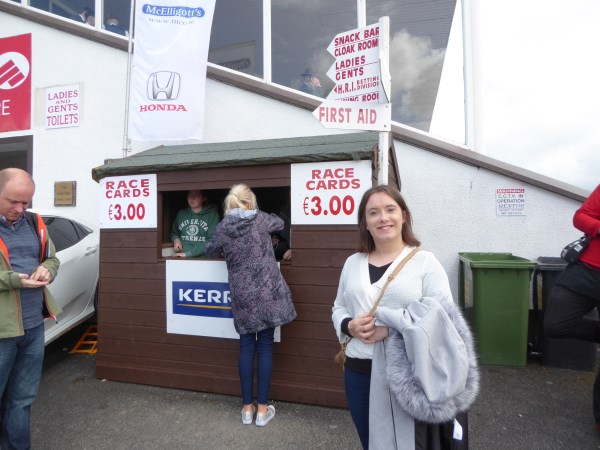 Cliona was enjoying a spot of reminiscence. She used to sell race cards when they were only €1.50
Contender for the jazziest hat. Lovely outfit too.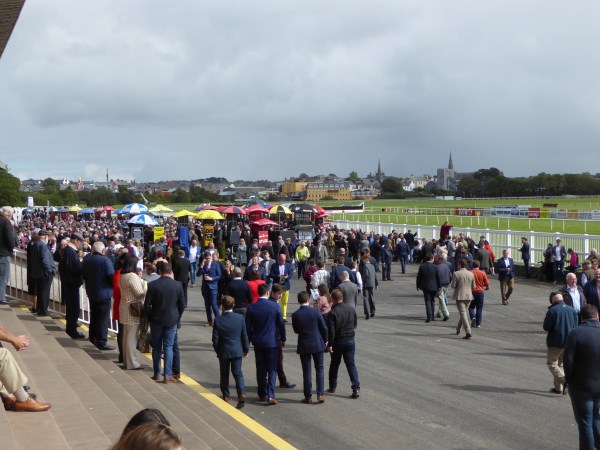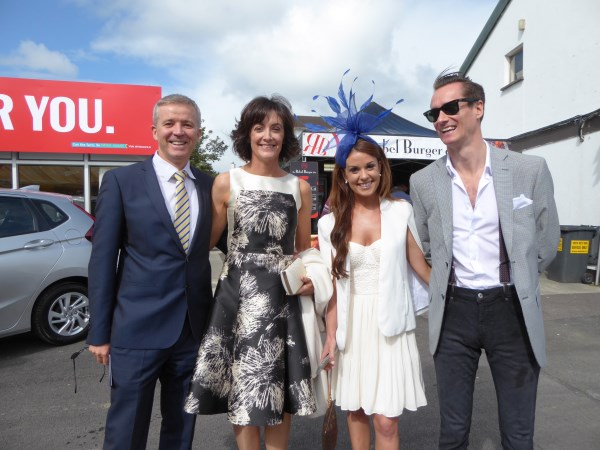 Two stylish local couples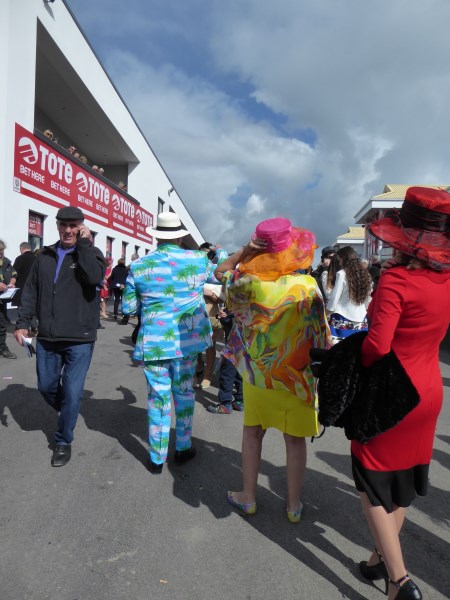 Some people made sure they would be noticed by the best dressed judges.
<<<<<<<
My Favourite Restaurant
Allos of Church Street is my favourite restaurant, bar none. Recently it was the featured eatery in Listowel Food Fair'sexcellent Facebook page. (Photo and text from Listowel Food Fair)
Allos: The Food Story
An established favorite in not just Listowel but throughout the Southwest region attracting diners from all around the Kingdom and West Limerick.
The welcome in Allo's is famous, greeted by Helen Mullane who without doubt is one of the finest host's one could hope to meet, so attentive to each individual guest while ensuring a high standard service is delivered. A native of Newcastlewest she grew up on a farm where her mother Nell was an avid Gardener and cook who used the farming produce of Beef, Chickens, Ducks with herbs and vegetables to feed her family and any visitors who came to their Farm.
When younger, Nell went to Drishane in Cork to learn the precise skills of cooking and maintaining a prim household, these skills she passed on to her daughter Helen who then applied to her own life. On leaving home Helen went to New York City, where she began her career at the Twin Towers in a Restaurant called Windows of the World which was the Tallest Restaurant in the World at the time. It was here she learnt the finer points of dining, front of house and fine wines. Arriving back from America, Helen worked with her brother Daniel Mullane in the famous Mustard Seed Restaurant at Ballingarry, Co Limerick.
It was while at the Mustard Seed that she met Armel Whyte.
Like Helen, Armel comes from a family immersed in food that is quite simply from farm to fork. His mother who was born in Moyvane, grew up on a farm in Shanagolden, Co Limerick where they had an abundance of fresh produce. Armel's grandmother was a wonderful cook and baker and from her Armel discovered the rearing and killing of fowl & animals to the cooking of them. Jams, Marmalades and also jelly's from the orchards were another feature of their country life.
Armels paternal grandmother Peig lived in the heritage town of Fethard in County Tipperary, where the family ran a garage shop, and where she baked. So from every side food really was a constant theme running through his childhood.
While still attending Secondary School, Armel initially started doing bar work at the Shannon Shamrock in Bunratty, and during the summer worked in the kitchen at the Two Mile Inn, in Limerick. His first official start as a trainee chef was at the Greenhills Hotel, in Limerick under Head Chef Michael Kennedy, who had worked in a number of hotels in London. Following on from this stint he attended college in Galway before arriving at the Mustard Seed. He later then spent a year in Switzerland reading in a private hotel school.
When he returned Armel & Helen decided to open a restaurant in beautiful South Kerry in Caherdaniel. The restaurant was called the Loaves and the Fishes, and during their time there, it picked up many accolades including a Michelin Red.
After six seasons, they moved to Listowel and Allo's was purchased originally in the Sheehy Family whose uncle Alphonsus and wife Nora May ran it. Alphonsus was affectionately known as Allo so hence the name! A curiosity many people have pondered over.
This Listowel Races will see the restaurant open 22 years making it Listowel's longest running family run restaurant. No mean feat and the fruit of lots of fun hard work and milk under the bridge. The draw for this special place has never waned throughout all those years, due to the outstanding food served inside its four walls. The menu, inspired by the Irish countryside, nearby Atlantic and thus graced with fresh fish and meat including its 30 Day Dry Aged Beef. A general house rule is that the fresh produce must be sourced within 15 miles of the restaurant.
Armel and Helen are keen to point to out that the success of Allo's would not have been achieved without the long-standing members of staff Theo Lynch, Gerry McGinty, Diane Cannafin, Ciara Mulvhill, Sarah Mulvihill, Peter James and many more.
A jewel in the town, it's accolades are many but foremost being:
Restaurant Association Awards
Best Gastro Pub in Kerry 2017
Best Gastro Pub in Kerry 2015
Best Chef in Kerry – Theo Lynch in 2015
Georgina Campbell Casual Dining Restaurant of the year 2015