Listowel Food Fair Sunday Fair in The Listowel Arms
Sunday November 10 2019. You could start the day with some delicious crepes.
When I reached the ballroom there was already a big crowd gathered.
This lovely lad offered me samples of Brona chocolates from an array of flavours that made choosing very difficult. They were delicious.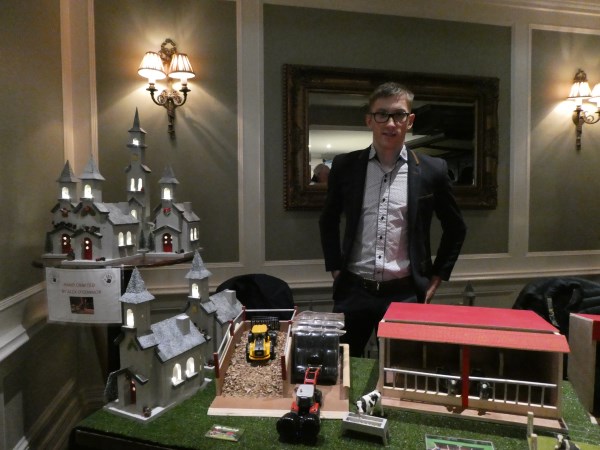 I remembered this man and his lovely wares from last year. He had some absolutely beautiful churches and farm scenes.
Pat Murphy of Woodford Pottery is constantly adding to his range of practical and stylish pottery. His beautiful stable at Bethlehem is still my favourite.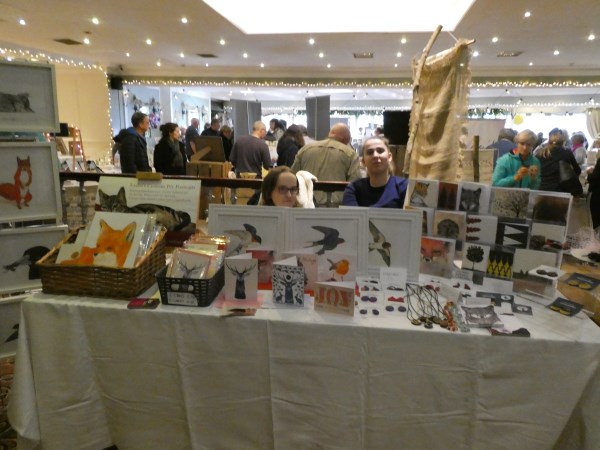 These Glin girls had some lovely animal pictures and jewellery .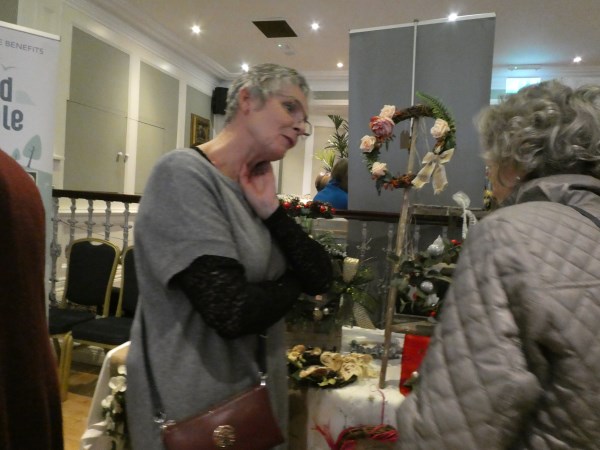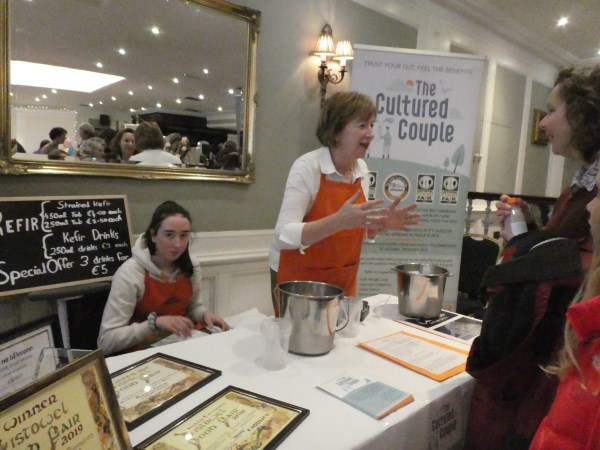 Healthy food products like Kefir were on offer.
Orla sold out all of her delicious confectionery. They say we eat with our eyes. This display was as artistic as it it was mouth watering.
Doughnuts seem to be really popular recently.
This stall was selling cute and unusual ornaments.
This man won a prize for his vegan honey. Someone who knows told me that vegans don't eat anything that dies. This honey was not made by bees.




<<<<<<


Shillelaghs at Ballyeigh
(photo and text from Facebook)
Faction fighting in Ballybunion
Did you know that the shillelagh, or Irish blackthorn walking stick, was actually a murderous weapon used in highly structured, regularly scheduled fights (called faction fights) between families, gangs, communities, and tribes, in which people – both men and women – fought to the death? Faction fighting was a phenomenon unique to 19th century Ireland. Factions were armies of country people, numbering hundreds or even thousands, armed with shillelaghs, stones, and, occasionally, with swords and guns. Their battle grounds were fair greens, market places, race courses and frequently streets of towns and villages. Many people were killed and scores wounded in the most famous encounters.
One of the most memorable faction fights took place on June 24, 1834, at Ballyeigh Strand, near Ballybunion, on the Feast Day of St. John the Baptist. This Holy Day traditionally served to commemorate the occurrence of the longest day of the year. Over 3,000 people, including the Coolens, Lawlors, Blacks and Mulvihills, went up against each other, and when the skirmish was over, 200 lay dead.
Anything could set off a faction fight; conflicts over non-payment of dowries, fights over succession to property, long-standing grudges or simple pushing and shoving at a previous fair.
Faction fighting was first reported in 1805 in County Tipperary. Coincidentally, the last recorded faction fight was also in County Tipperary, in a place called Cappawhite, in 1887.
<<<<<<<<
What a craftsman!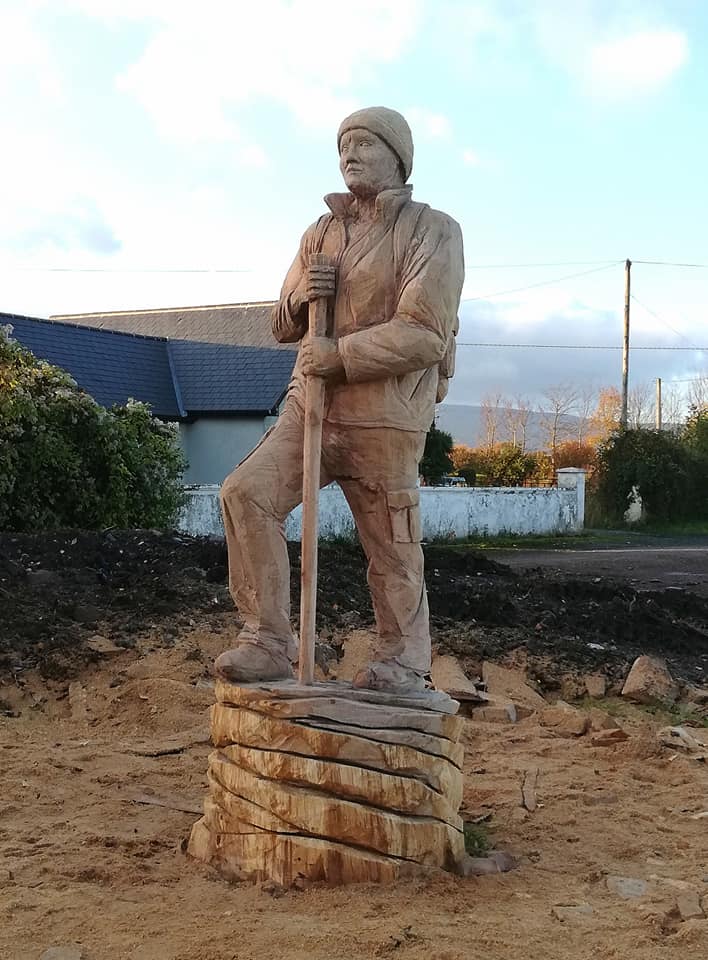 Will Fogarty, Fear na Coillte, sculpted this hiker using chainsaws for the Rhododendron Walking Festival in Tipperary. This 8ft. tall man is carved from locally sourced oak.
What a talent!
<<<<<<<<<
Young Adult Bookfest 2019
Close to 1,000 second level students flocked to Listowel Community Centre yesterday for Listowel Writers' Week annual young adult event. Here are my first few photos of the day.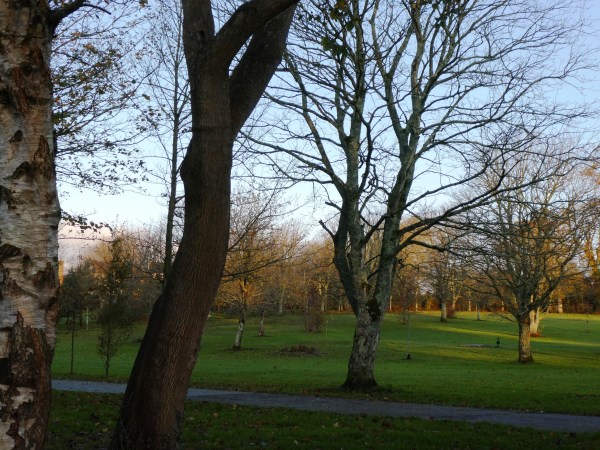 Early morning Listowel Pitch and Putt course November 14 2019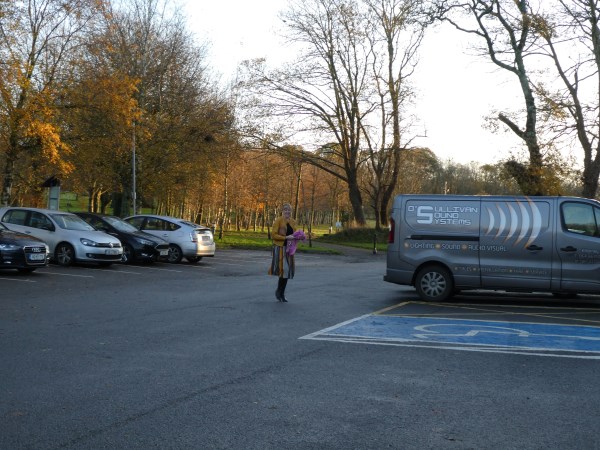 Catherine Moylan, chair of Listowel Writers' Week is one of the first to arrive
John Kelliher making his way to the centre
The hall is being prepared.