Main Street, Listowel 2015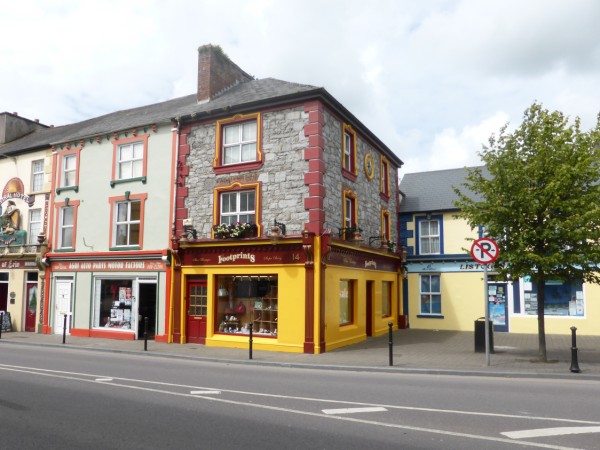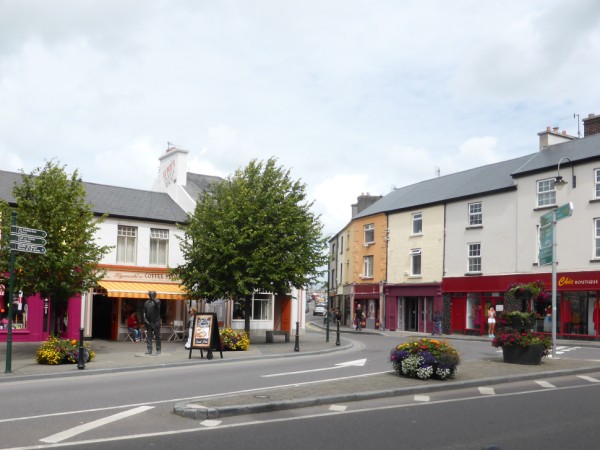 The Small Square; looking good in summer 2015
<<<<<<<
The Advertiser is running a great series on old Listowel and North Kerry. Denis Walsh is doing a great job and his free publication is flying out of the shops as soon as it hits the shelves on Fridays. Here are a few photos from an issue on Church St. You can read the full magazine by clicking the link above.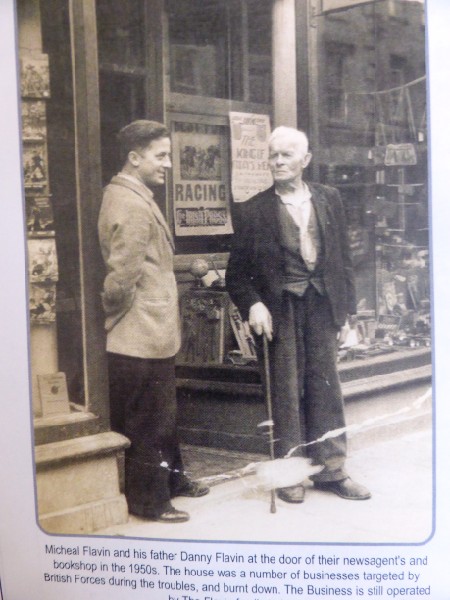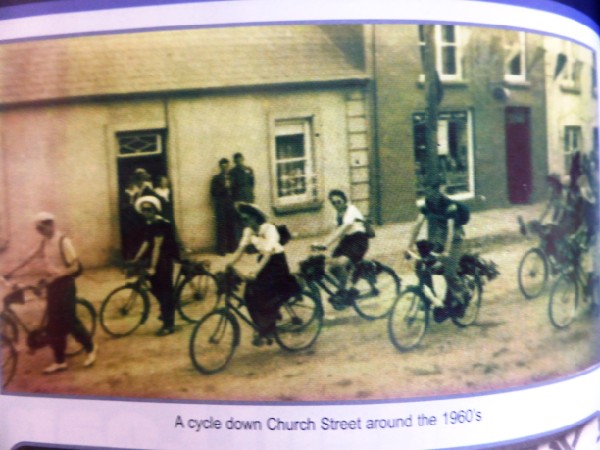 This is taken in front of Larry's butcher's. The house was then owned by Mr. Keane.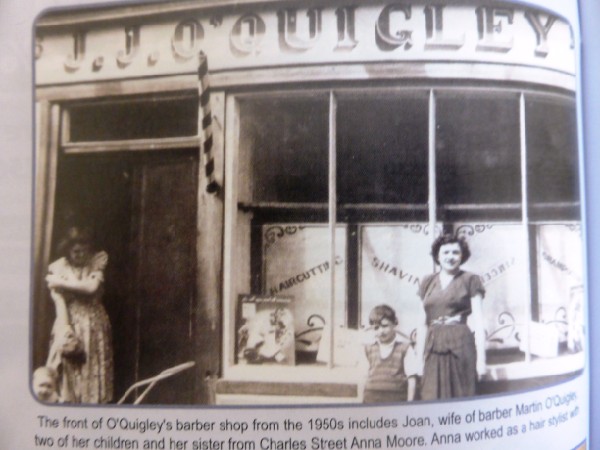 Like Flavins, this business is still trading on Church Street.
<<<<<<<


Hannah Keane of Church Street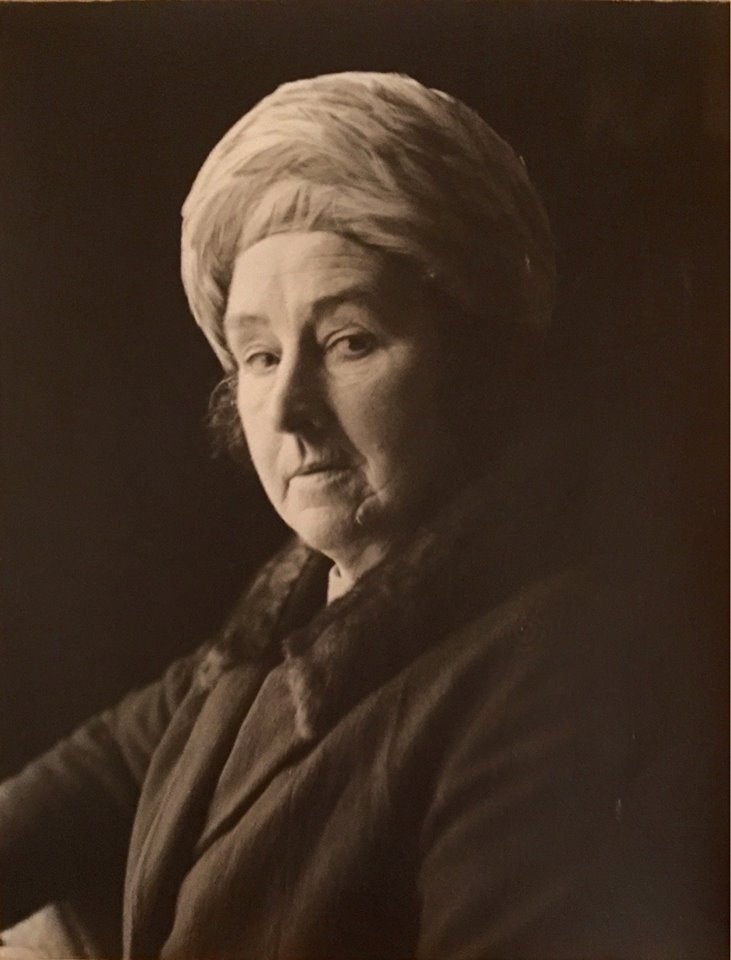 On August 2 2015, Conor Keane posted this photo and tribute to his grandmother.


Today, the Keane, Klaben, O'Connor, Schuster and Purtill families celebrate the memory of the late Hannah Keane, nee Purtill, who died on this day in 1989, aged 88.

Hannah Keane was a remarkable Kerry woman who was threatened with summary execution by the Black and Tans for the daring role she played with her late brothers in Ireland's successful battle for independence from 1919 to 1921. Like many of her generation she rarely spoke about those days, instead preferring to look to the future.
She raised an exceptional family with her school teacher husband Bill (William) who pre-deceased her in 1963; their offspring in turn raised some amazing children who I am proud to call friends first, but cousins also.
And now another generation of Keanes, Klabens, O'Connors and Schusters are on the go – all great friends and great grandchildren of Bill and Hannah Keane of 45 Church Street, Listowel, County Kerry.
Here's to my grandmother Hannah Keane late of Listowel and Ballydonoghue, affectionally know as 'Hanny honours' by her numerous grandchildren who loved her dearly.
Ar dheis Dé go raibh a h-anam


>>>>>>


Liz Chute shared this Church Street memory
Church Street was a wonderful Street filled with interesting people . Over thirty years ago Mr Lawlee got a heart attack and was obviously in hospital . A few days later my own wonderful mother had a heart attack herself and believe it or not within a few days Michael Quille had one . These houses were within 500 yards of each other . One evening whilst all three were in hospital a client of Allos hopped the ball that he had better watch out but Allo quick as ever responded " not at all lads ' tis going in the other direction !!

And from Maurice O'Sullivan


I agree with Liz. Church St. was a wonderous place to grow up with so many characters or oddballs. Molly Flaherty shared Hannah Keane's interest in leaving cert results or "d'onours". Hannah had a massive opposition in the McMahons across the road. It didn't matter that she had such successful children Eamon and John B. d'onours were still paramount. I suppose never in history had so many characters lived in such close proximity. Moll Troy, Dillon (who hated dogs) Lina Mullally, Ginny with the lame step, Nora O' Grady, Short Pants the harness maker, John Joe Dillon, captain Shanahan, Mickey and Delia Kearney, Ina Collins. This is only a fraction.




<<<<<<<<<




Summer Walk 2015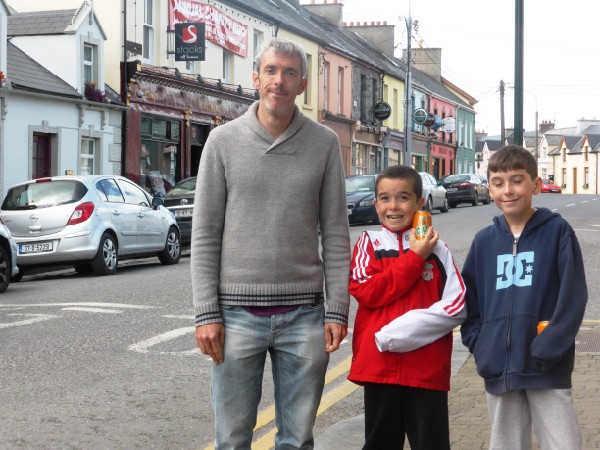 Bobby Cogan and his sons, Killian and Sean walking on William Street, August 2015.
<<<<<<<
Ronan Wilmot in St. John's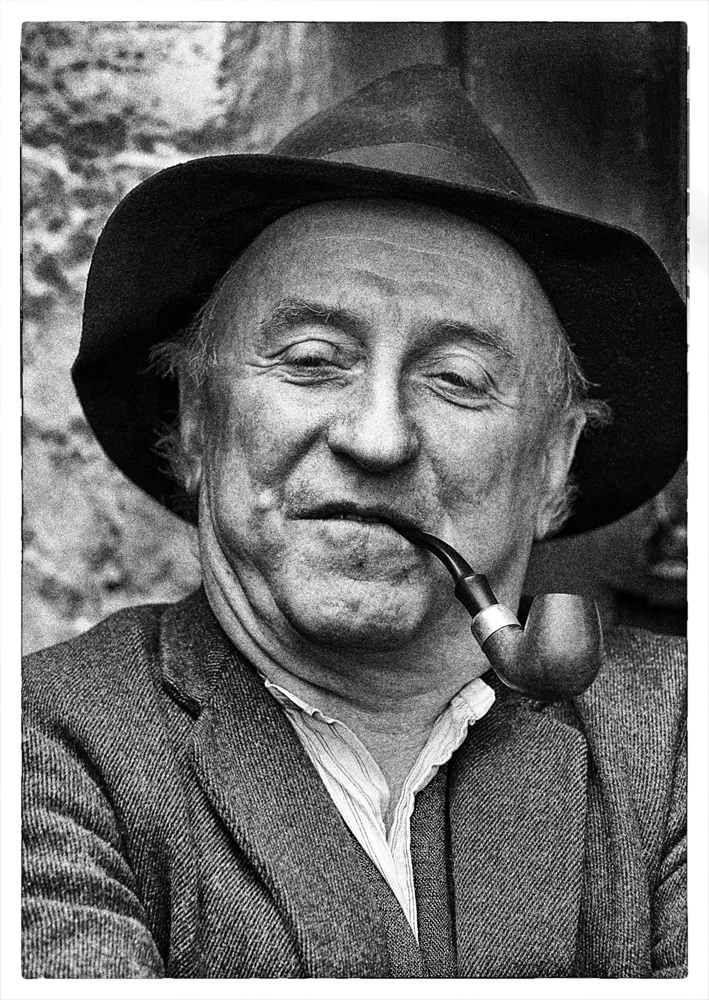 (photo:Flickr images)
Ronan Wilmot is the son of a Listowel man. He was back in his father's hometown to give us three nights of excellent theatre in The Tailor and Ansty.
For people who don't know the story, the tailor was Timothy Buckley of Guagane Barra in Co. Cork. He was a well known seanchaí and with his gentle wife, Anastasia, held open house for all who wanted to come to listen to his stories. Tim was a well travelled Kerryman and he had married in to the Buckley holding; a cottage with the grass of one cow. He was a very witty man and had a way of turning a phrase that made him much sought after in the 1940's as a colorful character and storyteller.
The acclaimed Cork stone sculptor, Seamus Murphy. made a bust of him and Eric Cross a Cork journalist, wrote a book about him, full of stories and anecdotes he had collected from him.
It was this book that brought ruination down on the heads of Tim and his wife. The book was banned by the Censorship of Publications Board because of its ribald content. A delegation of 4 priests came to the tailor's house and forced him to burn his copy of the book.
The poor couple were devastated, disgraced in the community…"read from the altar". Their neighbours shunned them. No one came to hear Tim's stories any more. They were ruined.
This is the story that was brought to life for us by Ronan Wilmot and Ena May of the Dublin Theatre Company. It was a great night's theatre. Both actors had their subjects to a T. The tailor was lazy but eminently entertaining, a witty, larger than life presence who had an abundant store of stories and observations which made him great company. Ansty, his long suffering wife, clearly loved him and took pride in his great store of learning. Their uncomprehending acceptance of the injustice visited on them was poignantly portrayed in the final scene where they close the door as they realize that their usual nightly visitors are not coming and they settle down to their other nightly ritual, The Rosary.
1942 Ireland is hardly recognizable to today's young people. The closest we come to it today is the Taliban of Afghanistan. Important plays like this make sure we never forget.