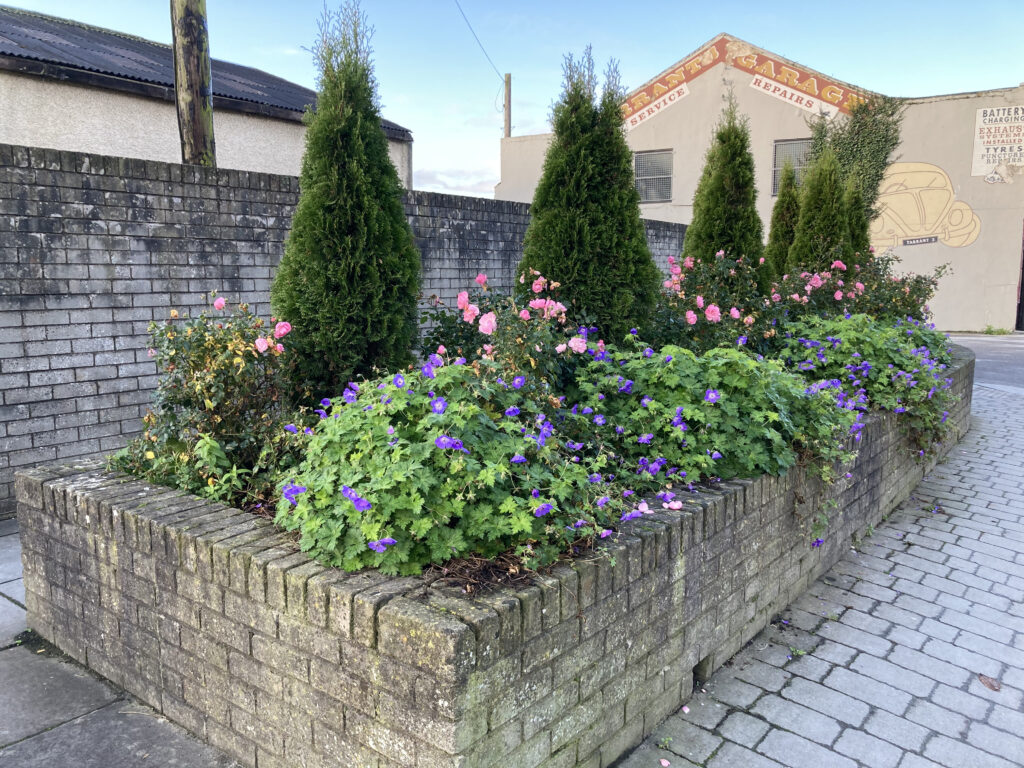 <<<<<<<<<<<<<
Did you know?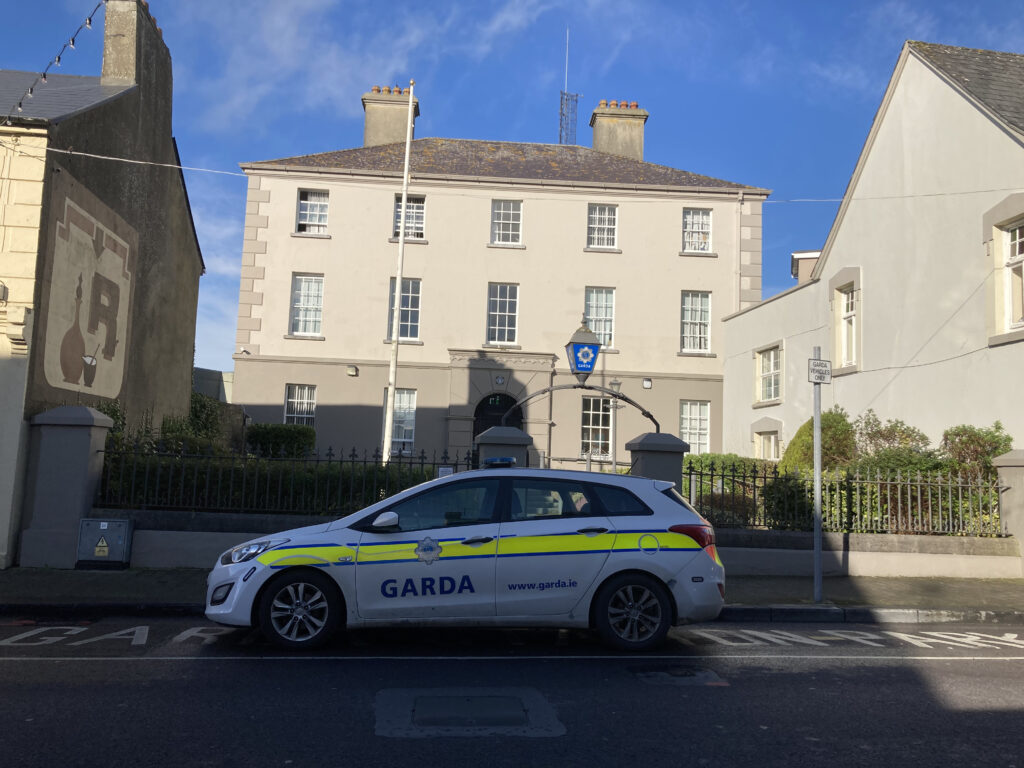 Listowel Garda Station was once the local RIC station. It was the scene of a famous mutiny in 1920.
The Ladybird version; The police commissioner for Munster planned to impose Martial Law on the town and to amalgamate the police and the military in a bid to wipe out Sinn Féin.
Constable Jeremiah Mee declared that he was an Irishman and with that he plonked his cap belt and bayonet on the table and refused to follow Ferguson's orders. His fellow officers supported him and they too refused to cooperate and prevented his arrest.
Later that day 25 officers met in what is now John B. Keane's pub and it was agreed that 14 single policemen would resign from the force.
<<<<<<<<<<
Happy Boys at The Falls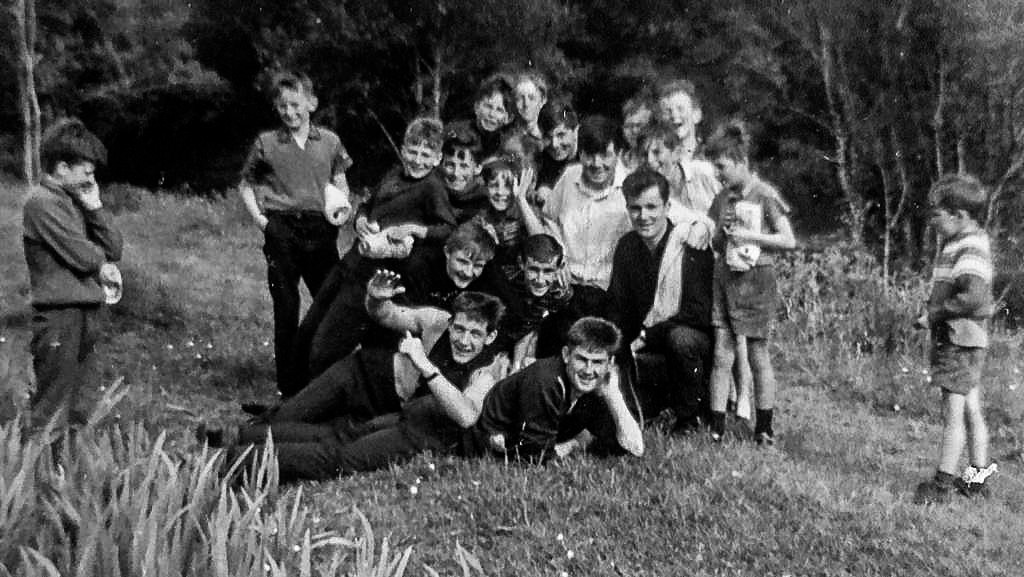 Seán Keane sent the photo. Éamon ÓMurchú enhanced the photo and researched the names.
Eamon O'Connor is lying in front with his hand to his head. On his right (left in photo) is Eamon Leahy. Behind him is his brother, Tadhg Leahy, beside him behind Eamon O'Connor is Ciarán ÓMurchú. Buddy Scanlon is the boy with the towel over his shoulder. Behind him is Monty Galvin and Toddy Scanlon is behind Monty.
Any help in naming the others will be greatly appreciated.
<<<<<<<<<<<
New Mode of Transport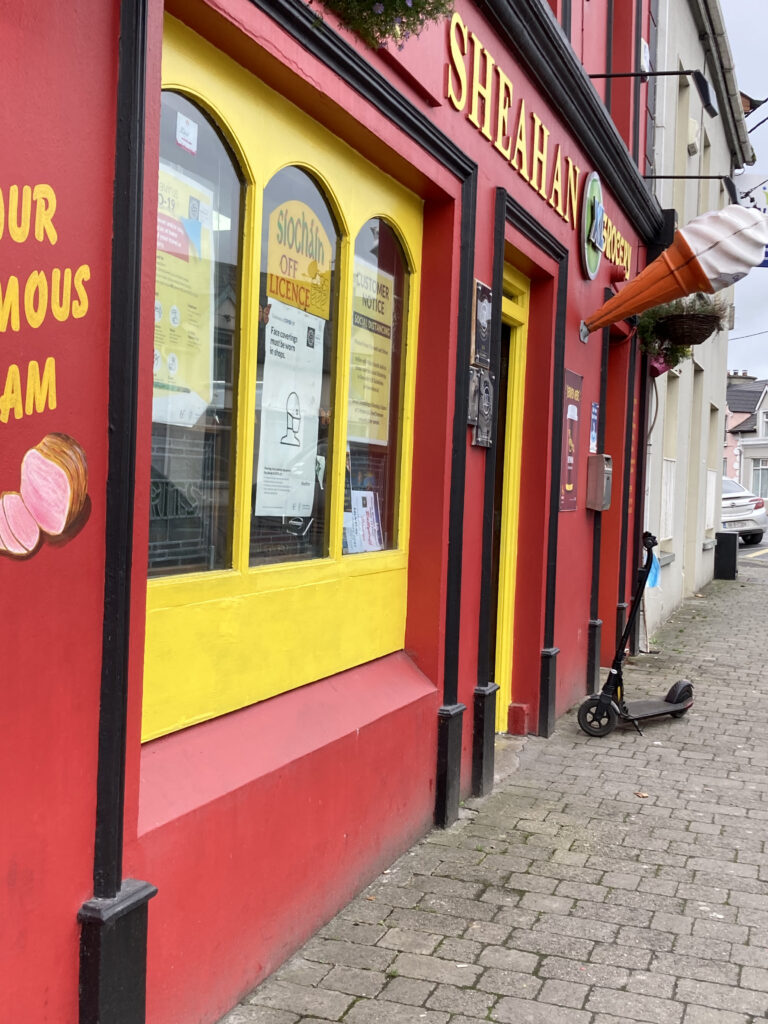 My first sighting of an adult scooter in Listowel.
<<<<<<<<<<<<<
Then and Now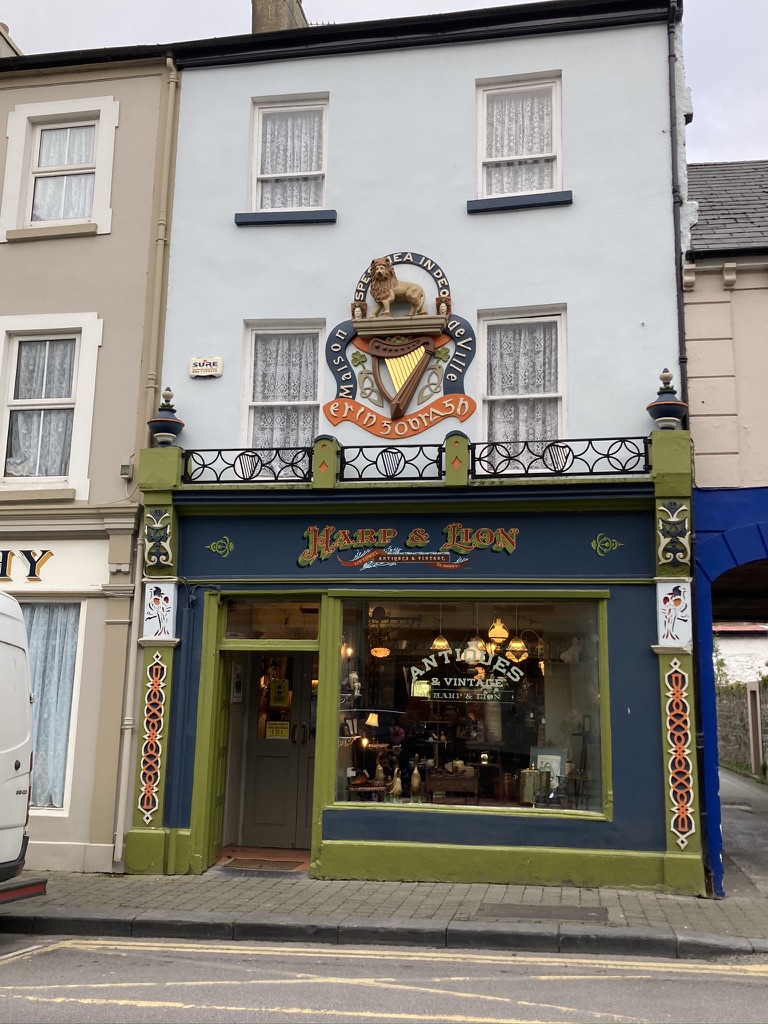 <<<<<<<<<<<<
A Christmas Window for 2021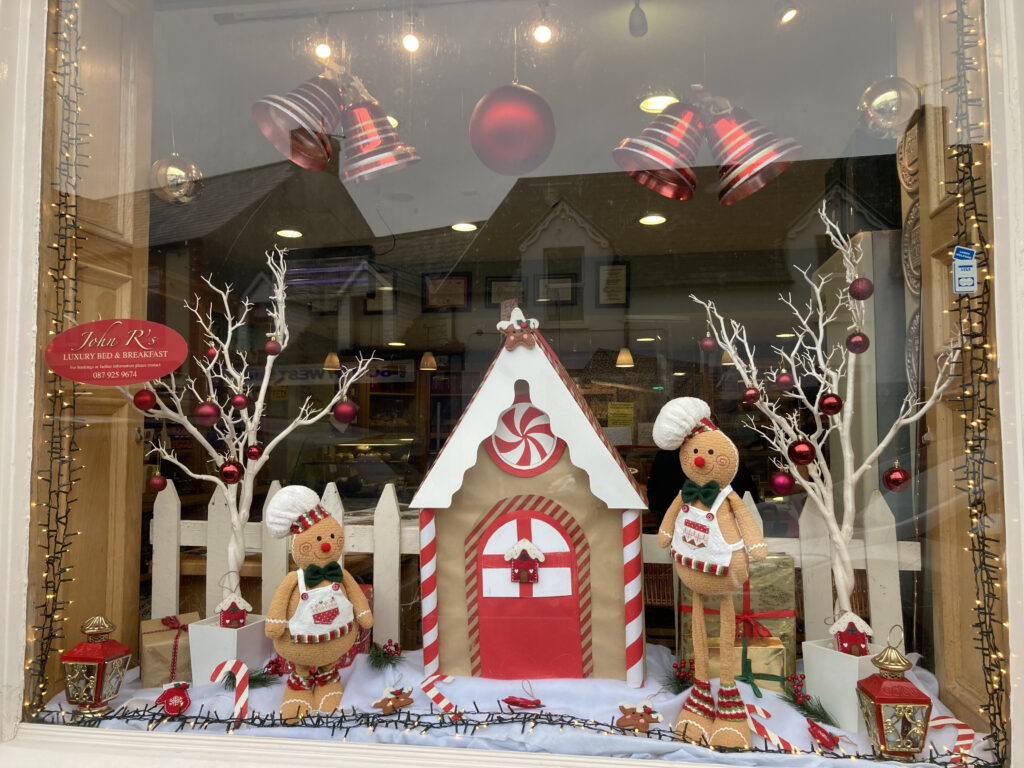 John R.'s gingerbread house display is in keeping with the delicious fare inside this shop.
<<<<<<<<<<<<