Listowel's Twin Spires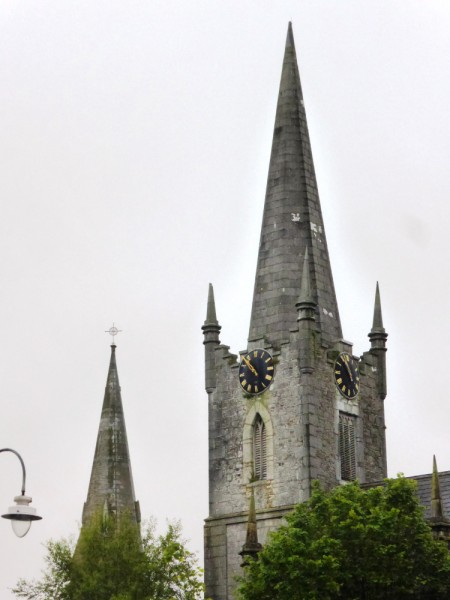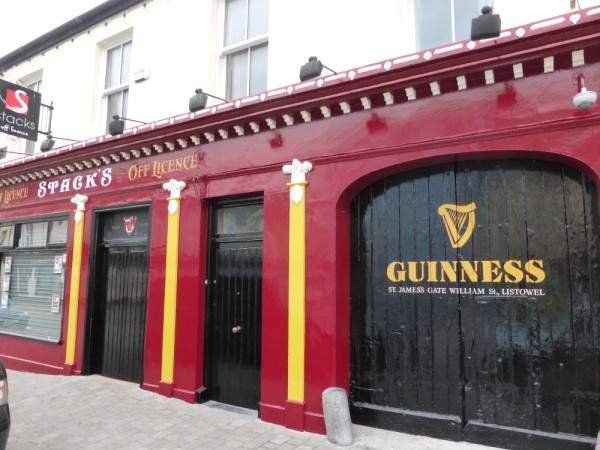 Stack's of Upper William Street is looking in great shape following its paint job.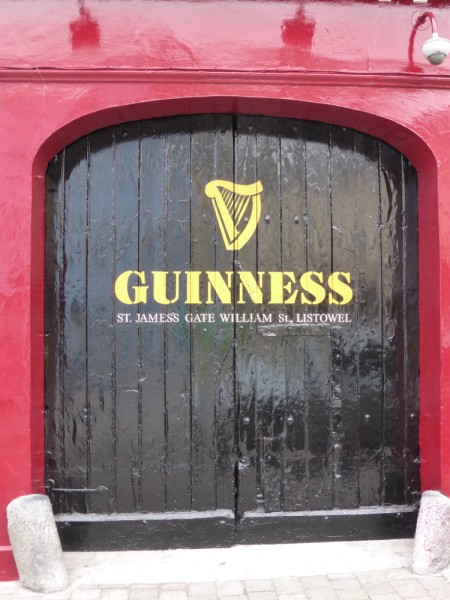 Listowel's own replica of the famous Guinness gate at St. James's Gate, Dublin.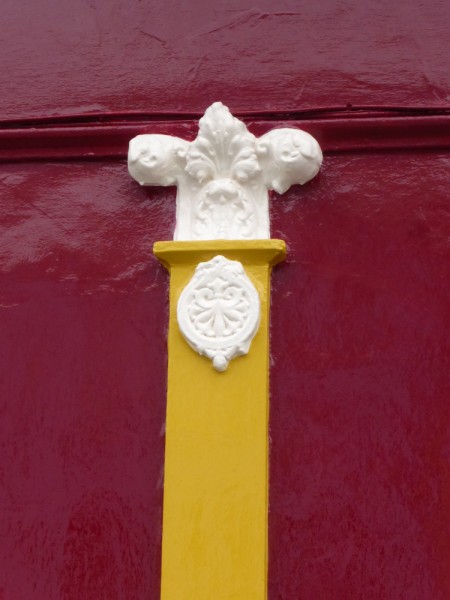 Plasterwork detail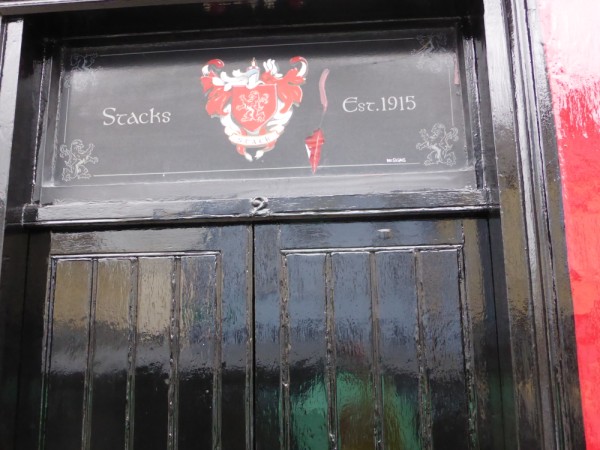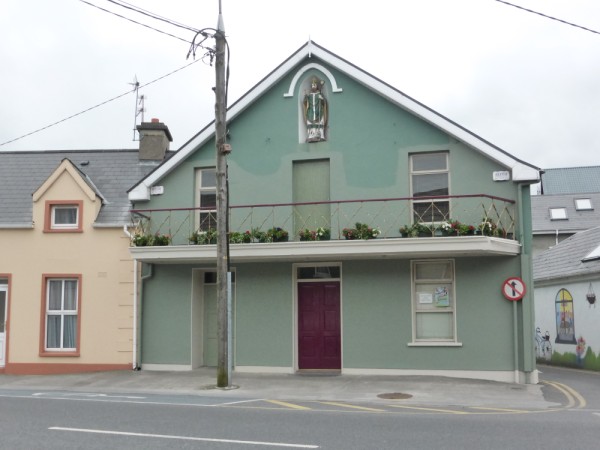 Across the road, St. Patrick's Hall is looking well too.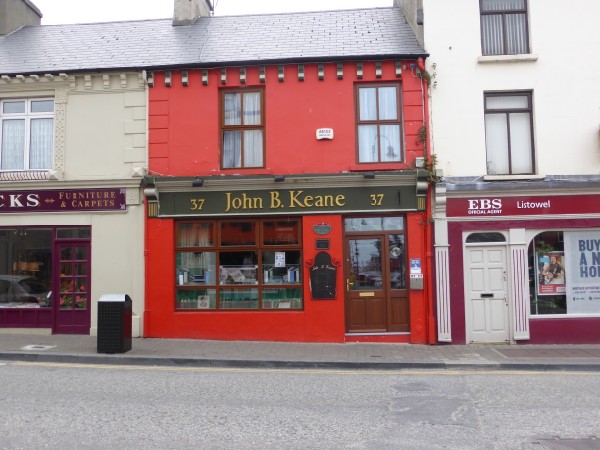 Listowel's most famous pub, John B. Keane's
<<<<<<<
My Trip to Kildare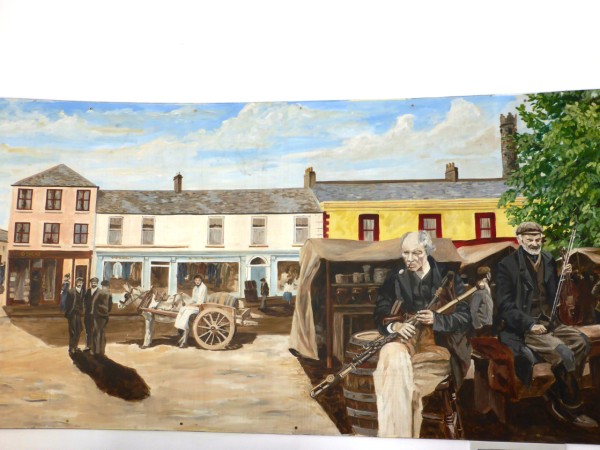 This is a picture on a wall of the shopping centre in Kildare. It depicts Kildare town in bygone days. Kildare today is vibrant and lively. I visited my daughter there recently and found it a fascinating place.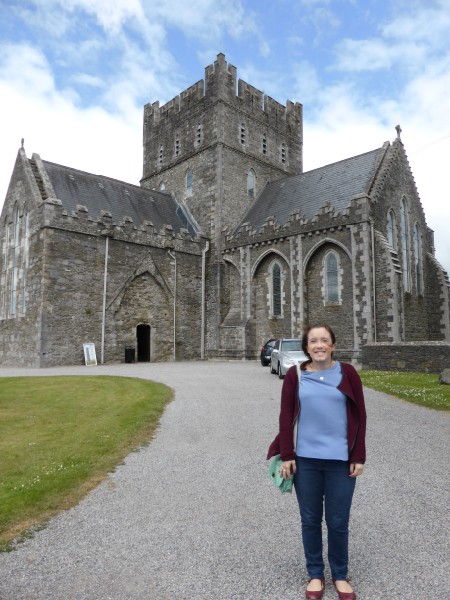 Clíona is standing outside St. Brigid's Cathedral, Kildare. St. Brigid came to Kildare in the year 480A.D. Her abbey church was a simple wooden hut but she was a woman of great standing locally. She ruled over a double community of men and worn and the bishop was subordinate in jurisdiction to the abbess. I got this information from our guide and I have no reason to disbelieve it.
Over the centuries the abbey was built and flattened several times. The present cathedral was built by a Norman, Ralph of Bristol, who became bishop in 1223. It was ruined and restored several times since with a big restoration in 1896 and its final restoration to its present state in 1996.
The cathedral is in weekly use by the Church of Ireland community in Kildare. It has some lovely stain glass windows, beautifully restored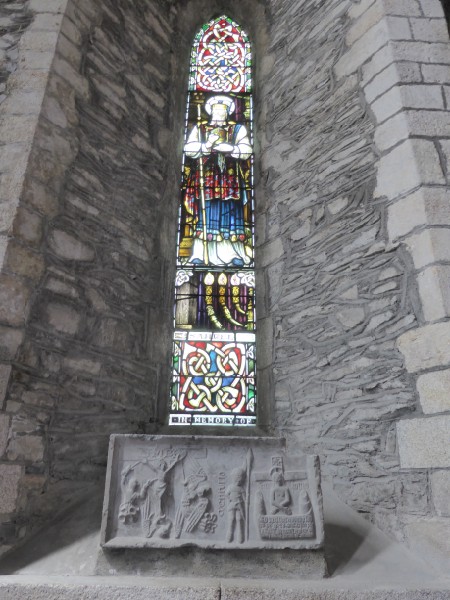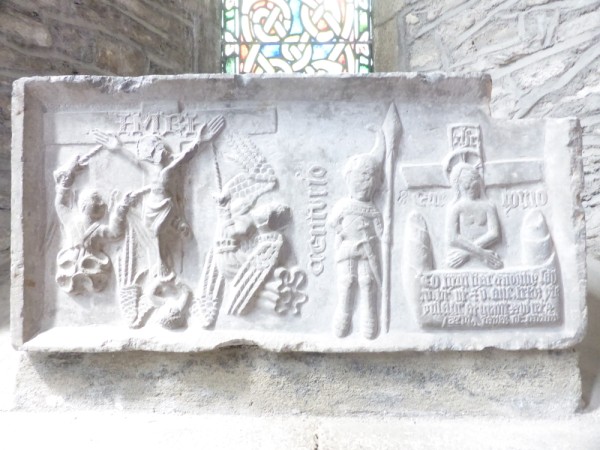 An unusual feature of the church is effigies of sheelagh na gig inside the cathedral. These are usually found outdoors and their erotic nature makes them an unusual sight in sacred buildings.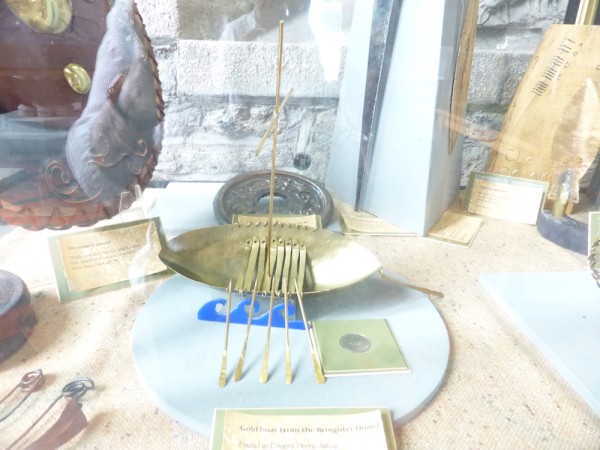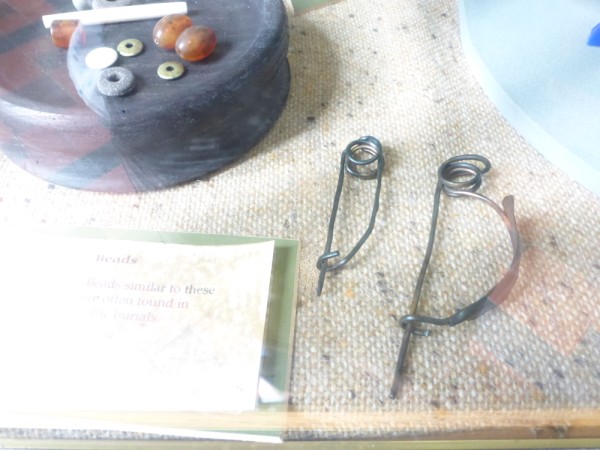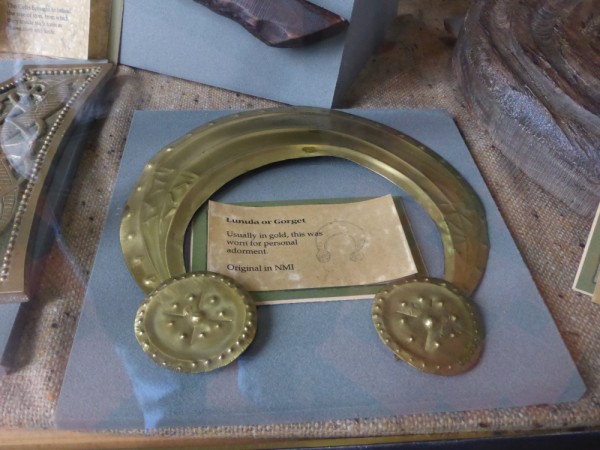 There is a glass case within the foyer with replicas of bog finds from the Kildare area. The originals are in The National Museum.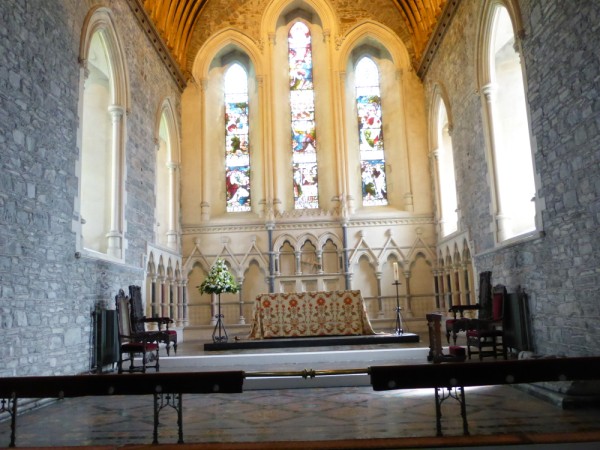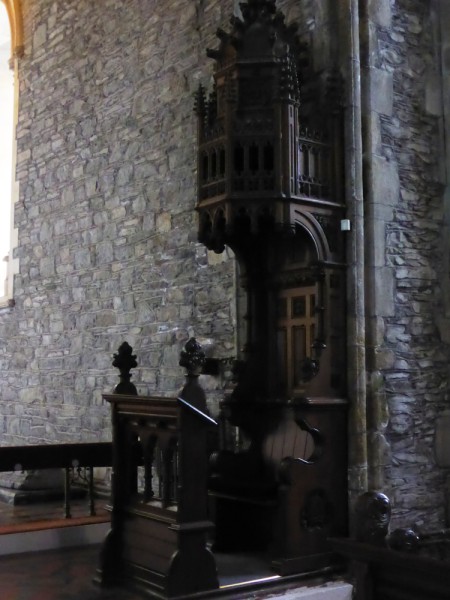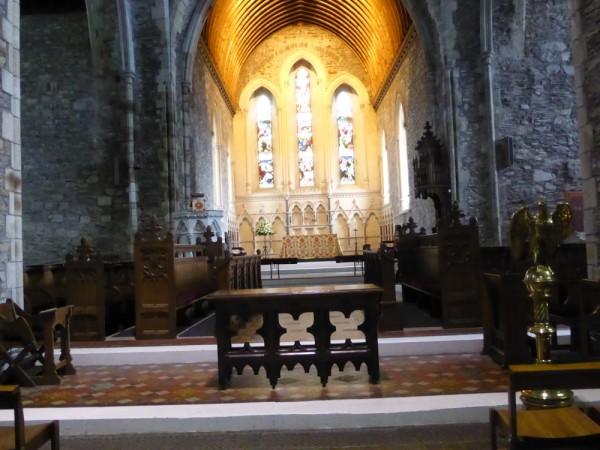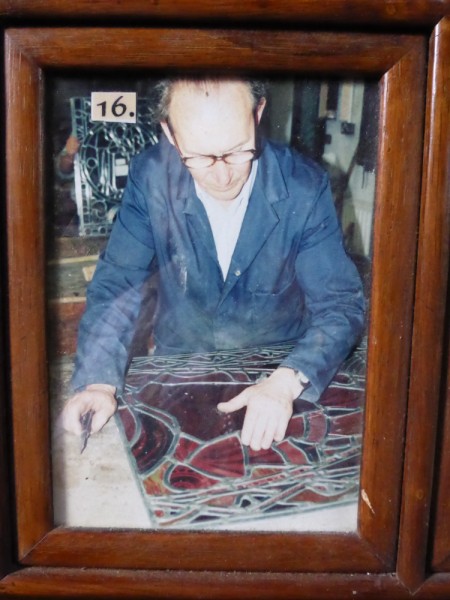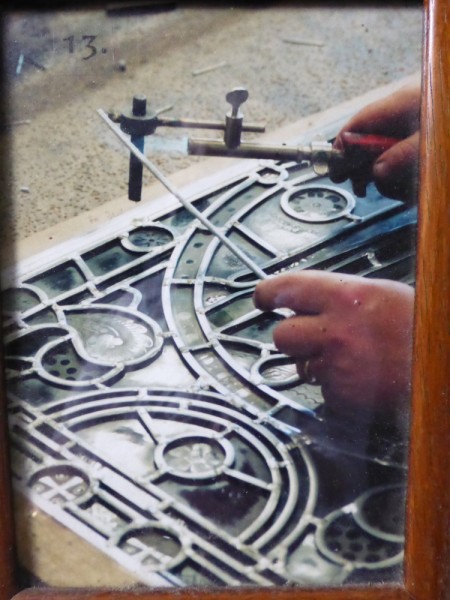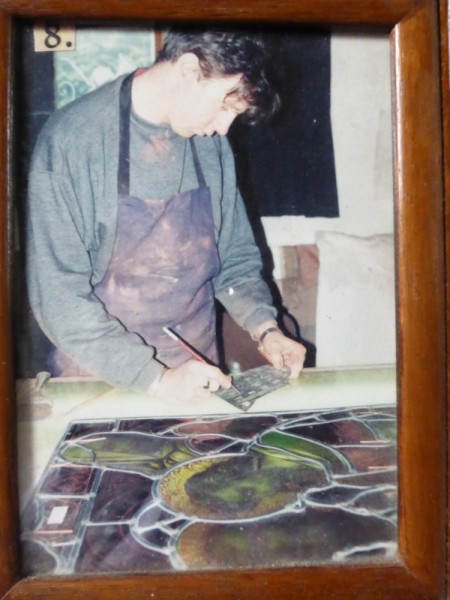 These last photos are of men at work on the restoration of the windows.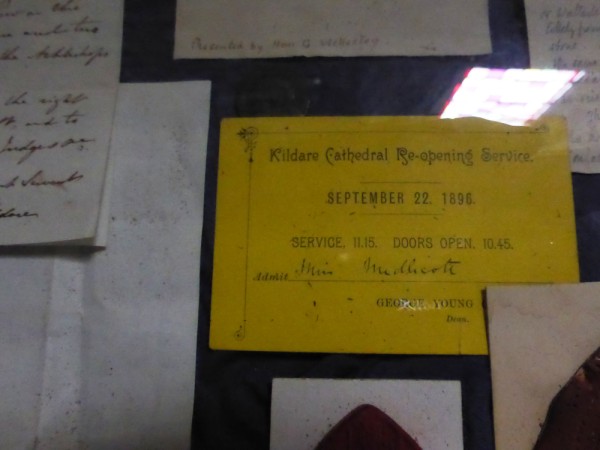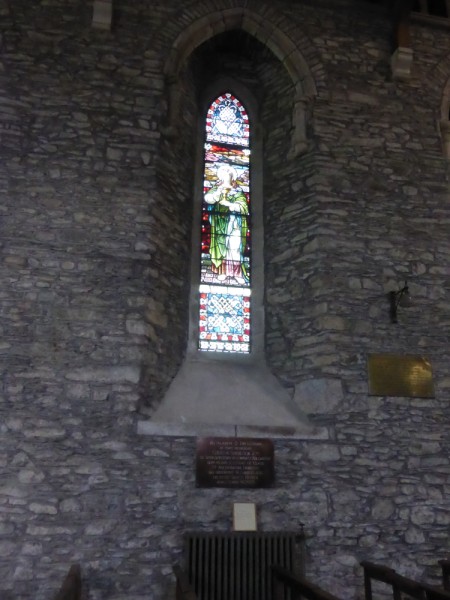 One of Ireland's tallest round towers stands on the site of the cathedral. For one daft moment I thought to climb it. Our guide took one look at me and advised that it would be best left for another day, as she felt we didn't have enough time to get up and down before closing time. I understood her meaning perfectly.
<<<<<<<<
Kilashee House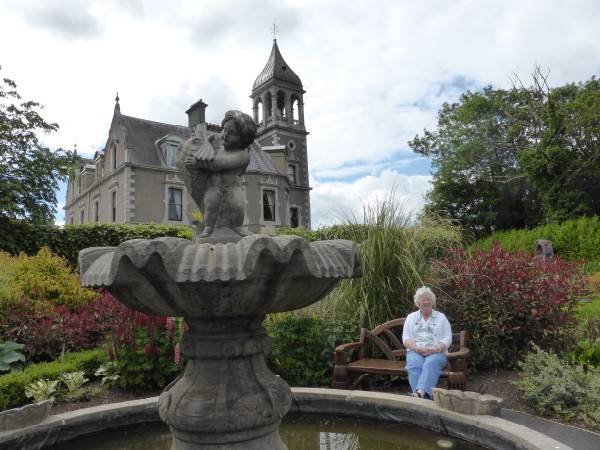 This is yours truly resting in the grounds of Kilashee House, a former convent, now a country house hotel. Its a lovely place just outside Naas with gardens, walks, a spa and good food. The nuns knew how to pick a perfect location. They were running Kilashee as a school until 1998 when it was sold.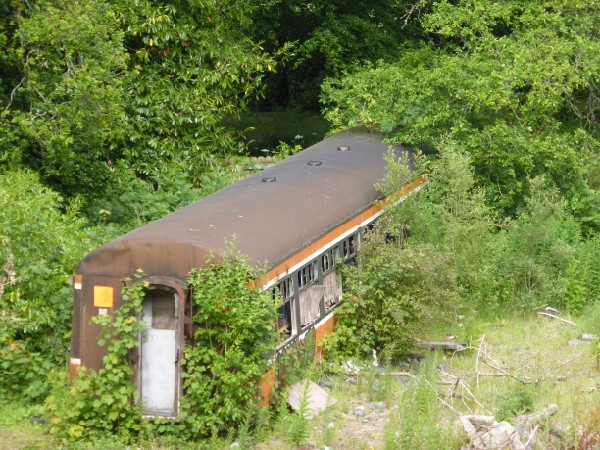 An old railway carriage on the grounds.