A Magpie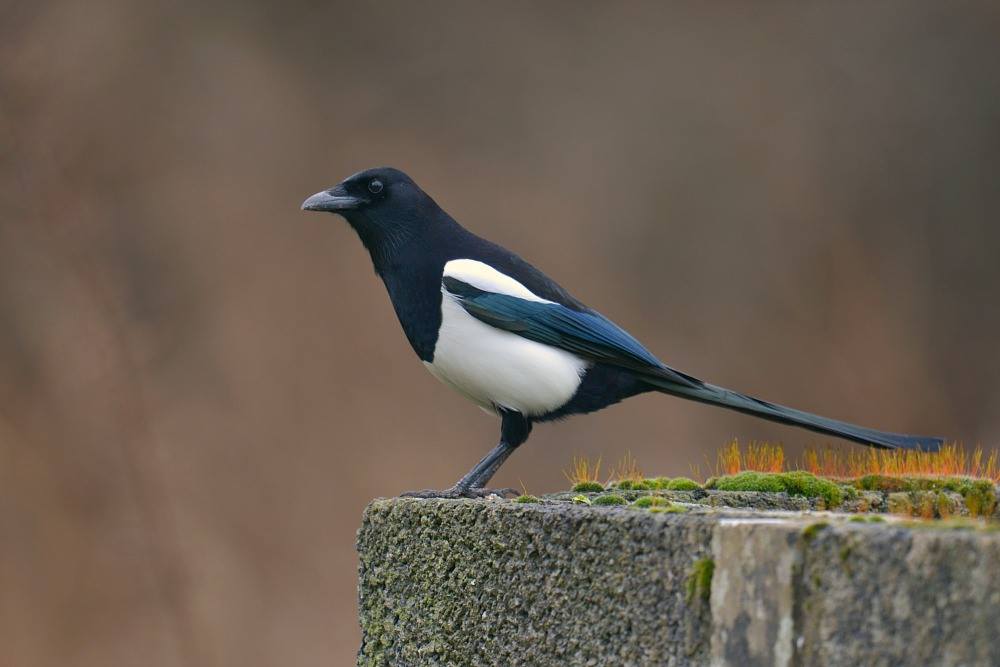 Photo: Graham Davies
<<<<<<<
The MacSweeney family, Librarians
A while back we were talking about Listowel library. I received an email from Billy MacSweeney outlining his families long association with the library;
"Vincent is correct about the Carnegie Library. The original Carnegie
Library in Listowel was where Mick ("Four Goals") Barrett has his Tyre
Centre on Bridge Road. In my youth it was a shell. I was told that my
Grandmother Annie (nee Carmody) Gleeson was the first Librarian,
followed for a short time by her daughter Jo and then by my mother
Maisie (nee Gleeson) McSweeney, each of whom did some training in
Trinity College. The Library burned down but I have no further
information. The next Carnegie Library at the top of Church St was built
sometime before 1940. My mother was the Librarian there until she
retired; each of my brothers and sisters acted as unofficial librarians
in their turn as we grew up. It was a great education for us."
Dave O'Sullivan said he'd look up a few things in the newspapers. Here are a few library related cuttings he found.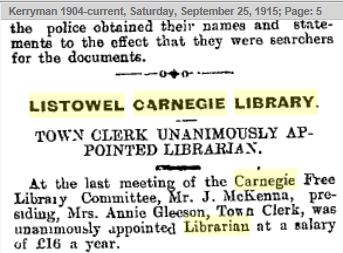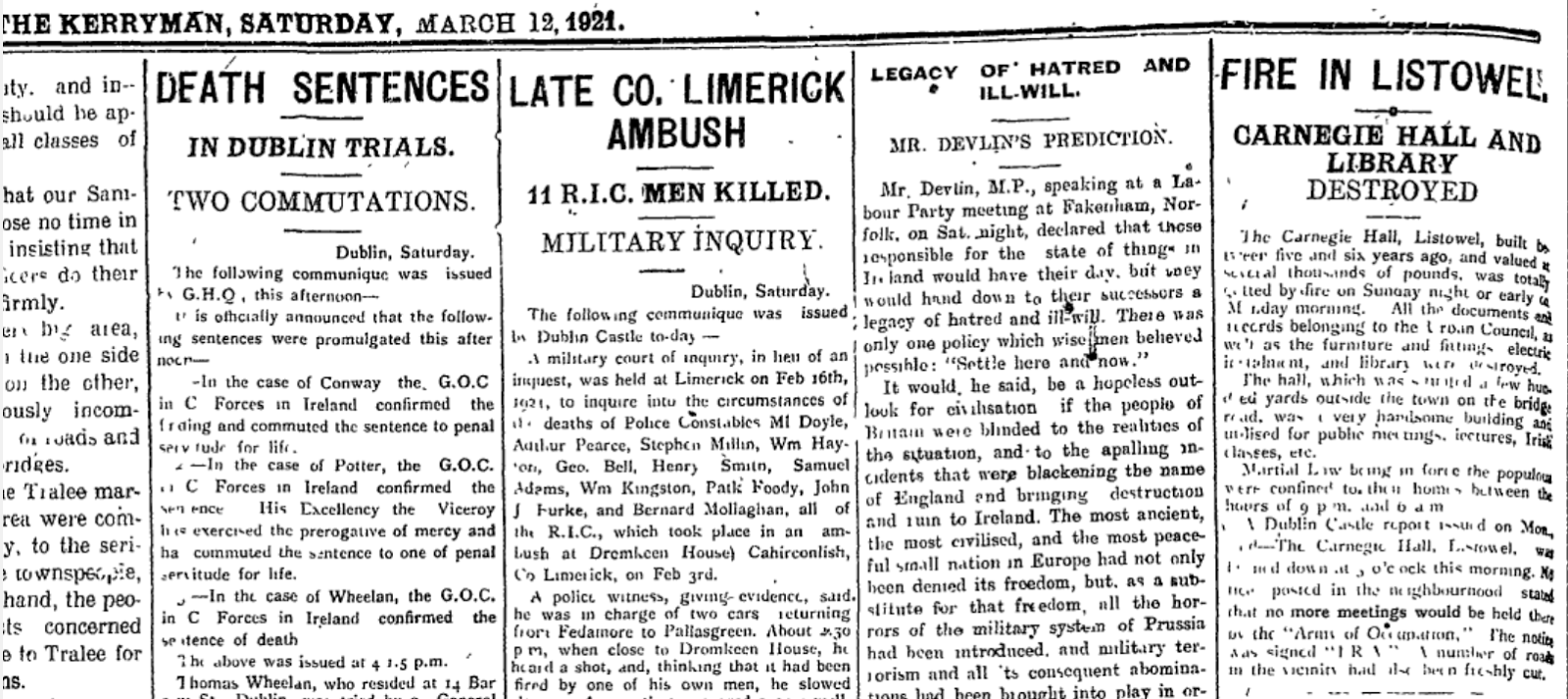 <<<<<<<
Stokers Lawn, off John B. Keane Road, Listowel,
Winter 2018
<<<<<<<
R.I.P. Liam Miller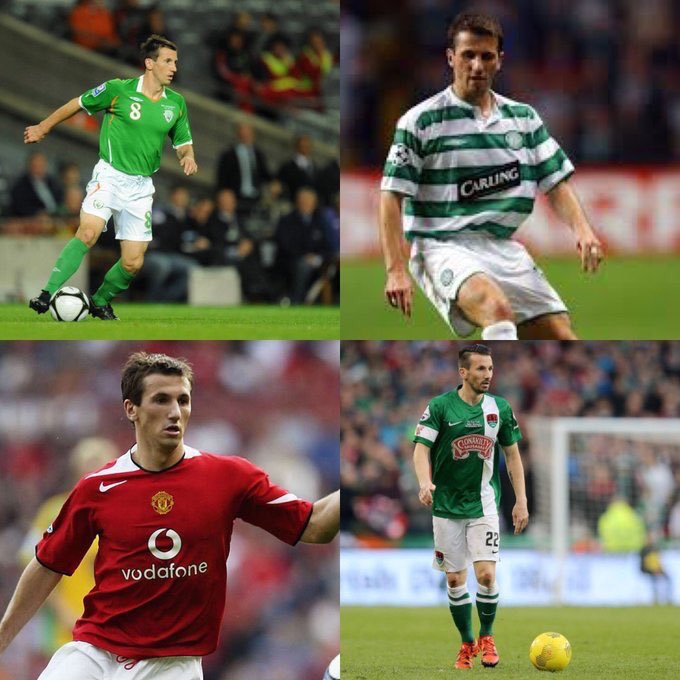 Photo; Féach News on Twitter
Cork footballer, Liam Miller who passed away at the weekend at the age of 36, had played for Ireland, Cork, Celtic and Manchester United.
"Golden lads and girls all must
As chimney sweepers come to dust."
Sad beyond words.
<<<<<<<


A Few Corrections


Here are a few corrections to the list of Listowel people who went to Leinster House as the guests of Dan Moloney, T.D. after their victory in Athlone in 1959.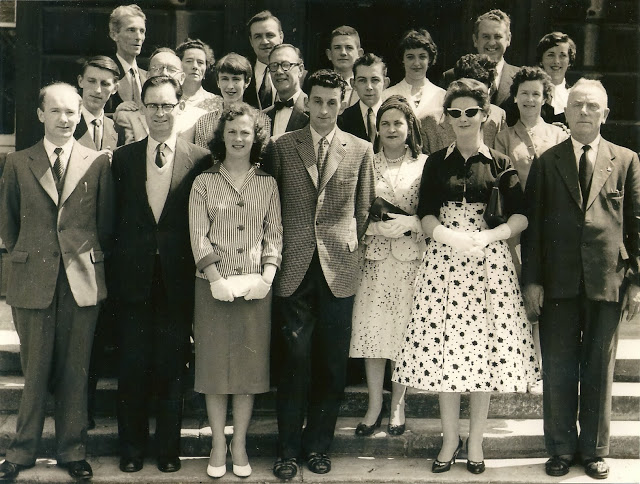 Front Row From Left:
Jeffrey O'Connnor (Cahirciveen, Sheila Keane's Husband)
Brendan Carroll (William St)
Margaret Dillon (She played Sive)
John B. Keane
Cecile Cotter ('Tasty Cotter's' daughter– Scully's Corner used to be called Cotter's Corner)
Nora Relihan
Dan Moloney T.D., (grandfather of Jimmy Moloney)
Second Row Left to Right
John Cahill, (Main St.,)
Hilary Neilsen, (Bridge Road)
Siobhan Cahill (Main St.)
Bill Kearney (Lr. William St. – where The Shebeen is now)
Harry Geraghty (Bank of Ireland or maybe National Bank?)
Eamon Keane
Mrs. Peggie Walsh ( The Square)
Back Row, Left to Right
John Flaherty (Charles St)
Margaret Moloney (Gurtinard)
Kevin O'Donovan (Upper William St)
Seamus Ryle (Nora Relihan's brother)
Ina Leahy (Leahys, Market St)
Dr. Johnny Walsh
Peg Schuster (John B's sister)