Listowel Pitch and Putt Course


They had a big day in the Pitch and Putt club at the weekend when they hosted the Muster Championship/ I called by on Friday to see how course preparation was going.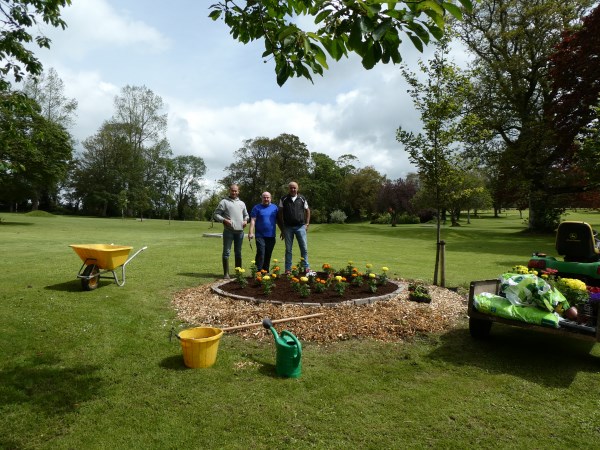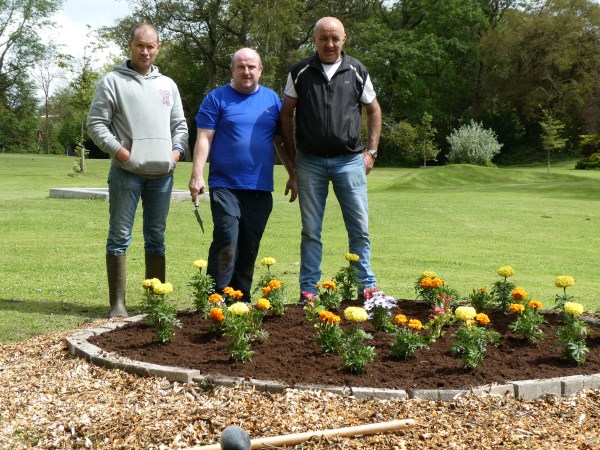 These men were brightening up the course with colourful plants. These pops of colour make a big difference.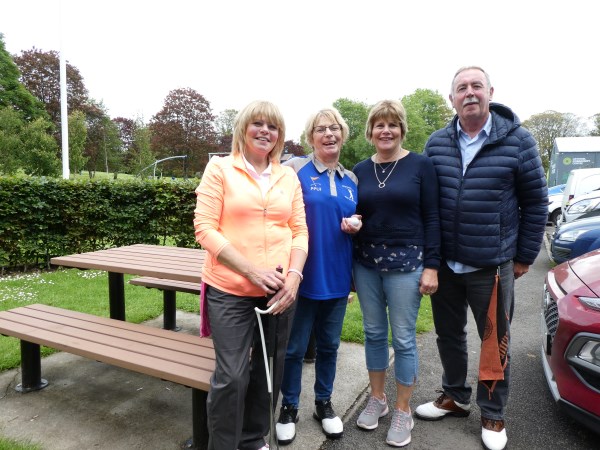 I met these lovely people from Riverdale in Nenagh. They were in town for the championship and were taking an opportunity to get to know the course.
Update: There was no Listowel winner but everyone had a good time and the consensus was :The course was in tip top condition.


<<<<<<<<<<


Opening Night, Listowel Writers' Week 2019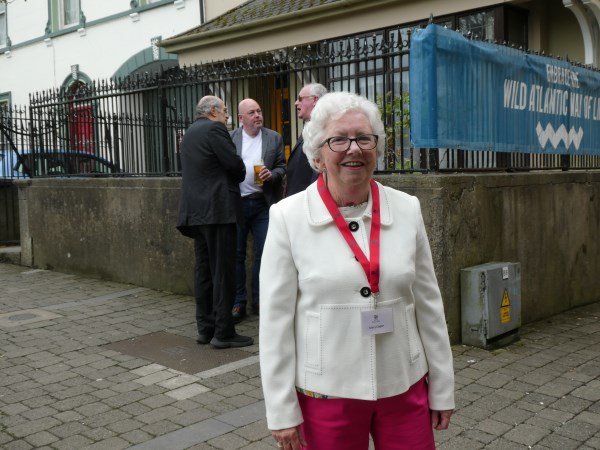 On Opening Night, May 29 2019 I took up a position at the door of The Listowel Arms like a self appointed meeter and greeter. Camera in hand, I snapped as many attendees as I could. Rachel Guerin took this one of me with some famous guests in the background.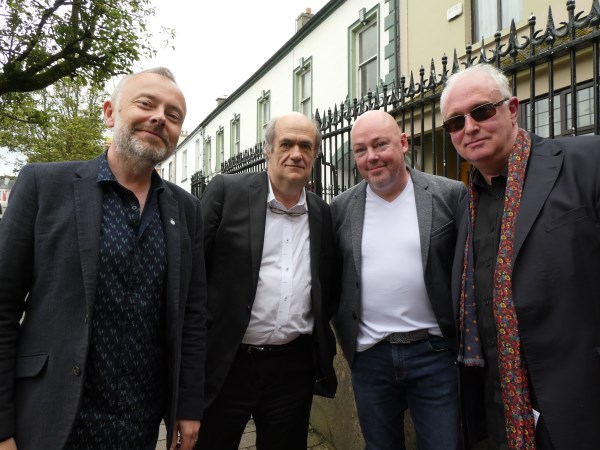 I asked the famous guests to turn round and then I took this photo of Rick O'Shea, Colm Tóibín, John Boyne and Joseph O'Connor. Picture it. Four of the most famous men on the Irish literary scene smiling into the lens of my camera. Sometimes I have to pinch myself.
When I recovered my equilibrium, I snapped a few more people as they approached the hotel for the start of the big week. I also took a few of Writers' Week's hard working committee.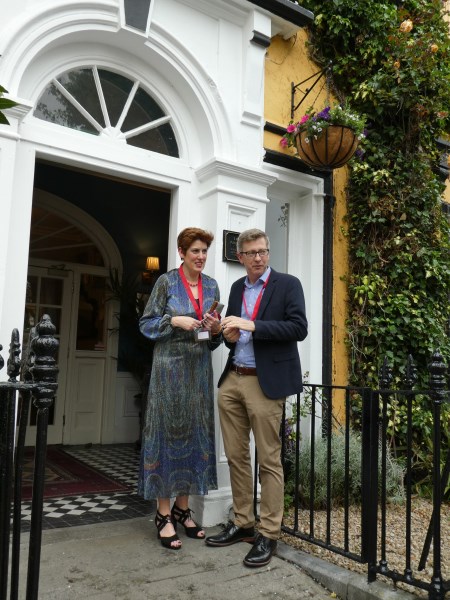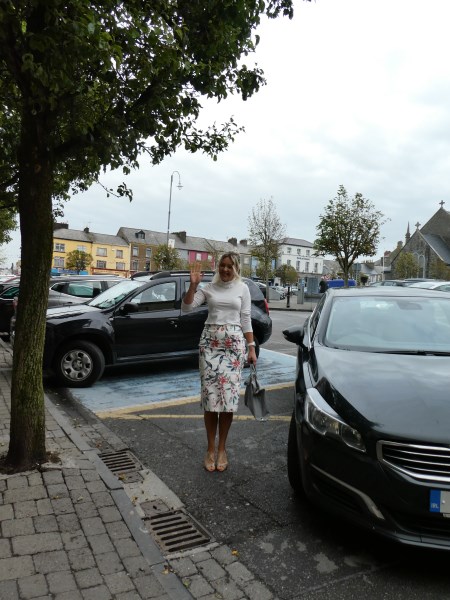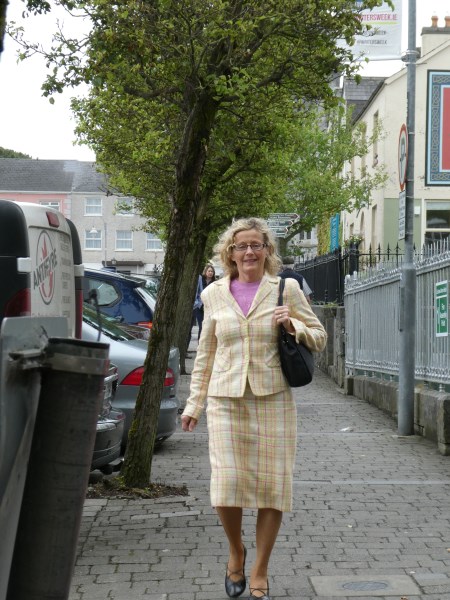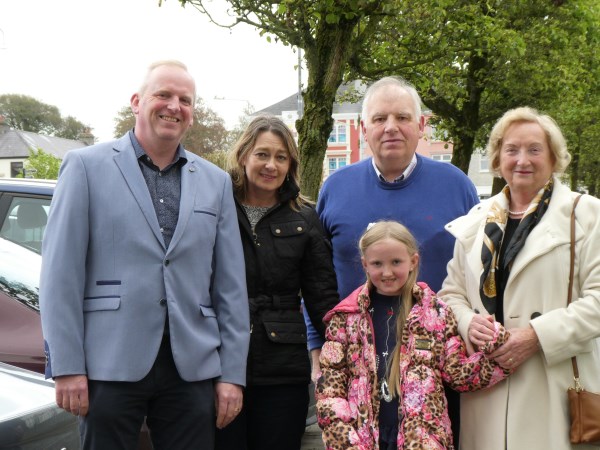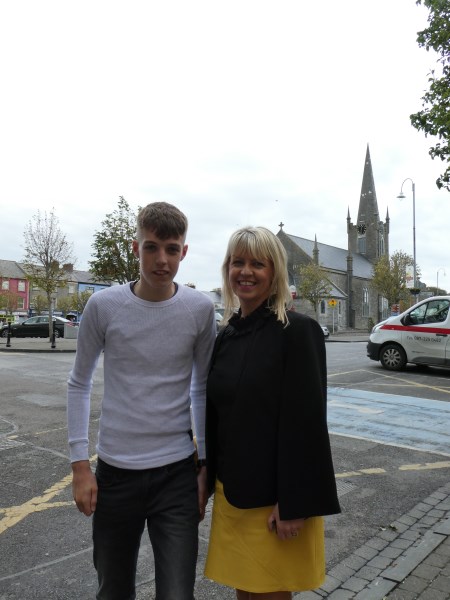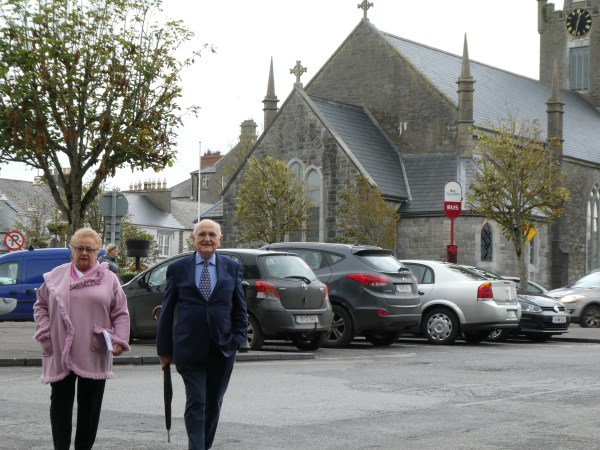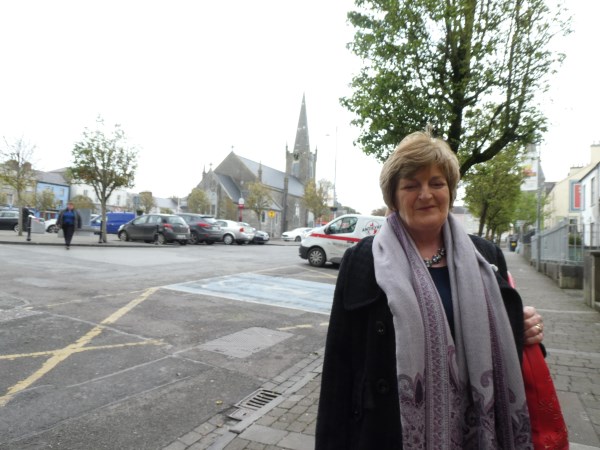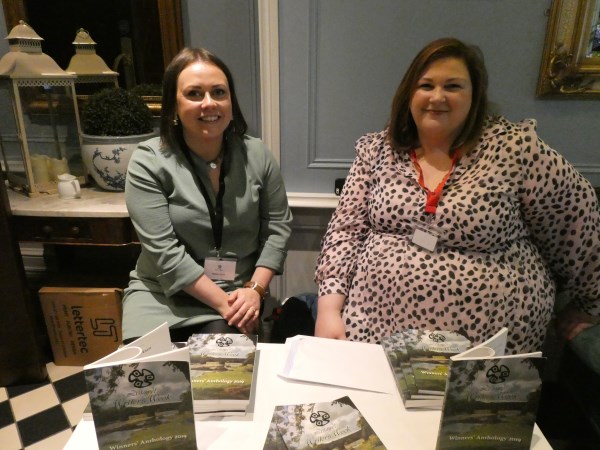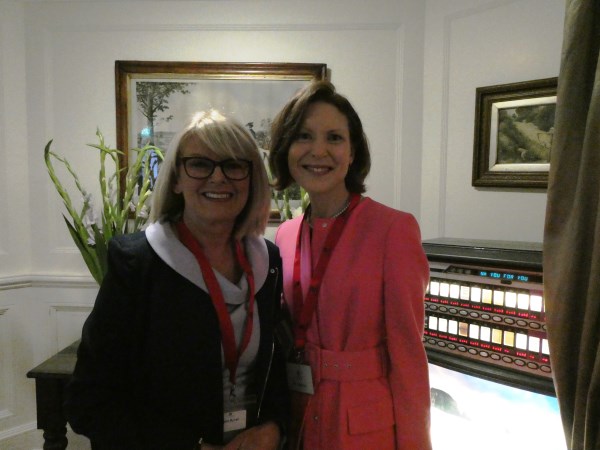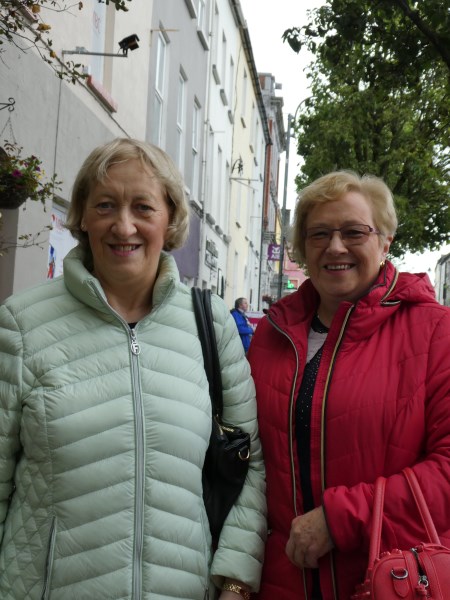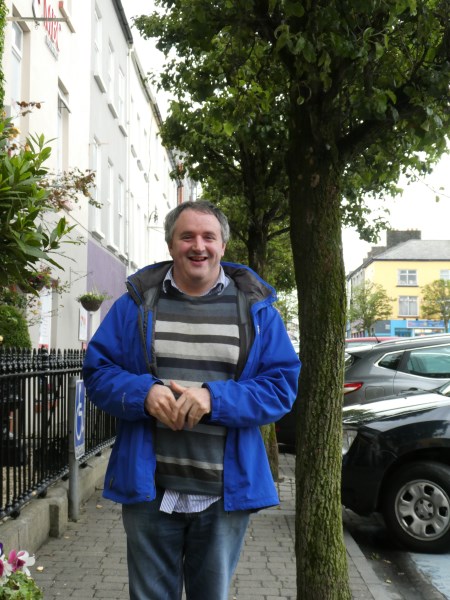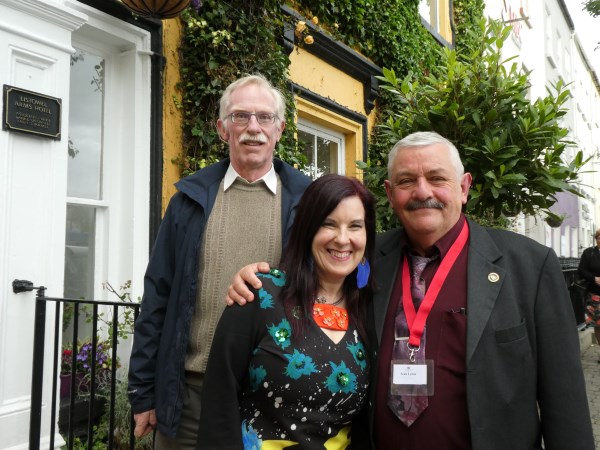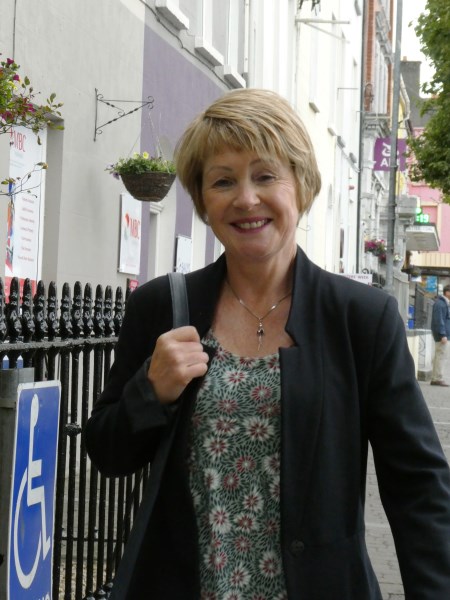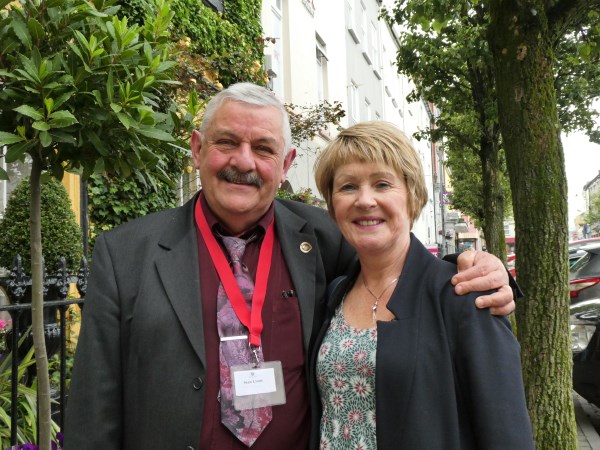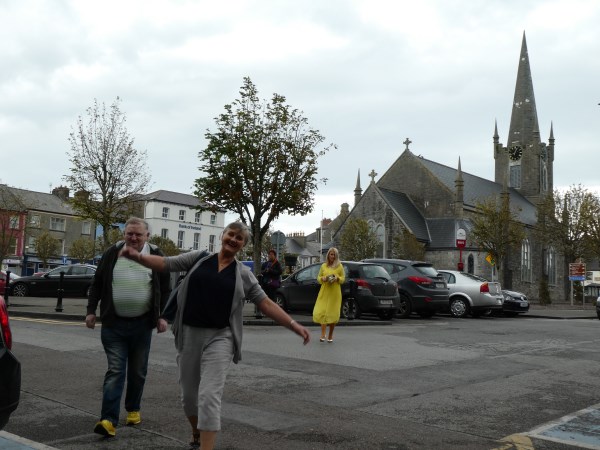 <<<<<




Church of St. Laurence O'Toole, Stillorgan, Co. Dublin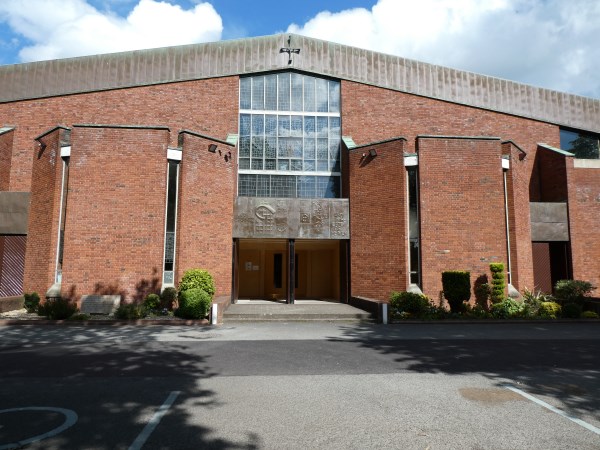 I was in Dublin recently for a family event and I was in this church for Saturday evening vigil mass. The mass was attended mostly by children and older people. The congregation was small. Either side of the altar were 2 big screens displaying the words of the hymns and the responses along with instructions when to stand and kneel. This is a great idea that other churches could copy.
Many people nowadays only go to church for weddings and funerals and they have forgotten or never knew the responses and when to kneel and rise. Very often these people who dont have a clue of the protocols are seated in the front row so don't have the luxury of following anyone's lead.


This lovely piece of artwork is over the door of St. Laurence O'Toole's church.
Is he the only saint with a surname?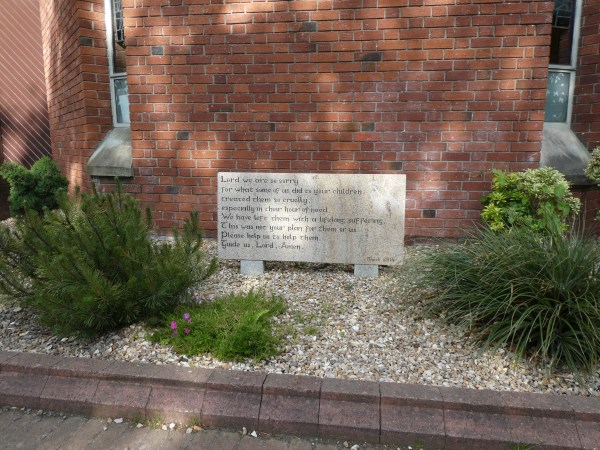 Just beside the entrance to the church was this prayer set in stone.


<<<<<<<
A Burial Shroud
Picture and text from National Treasures on Facebook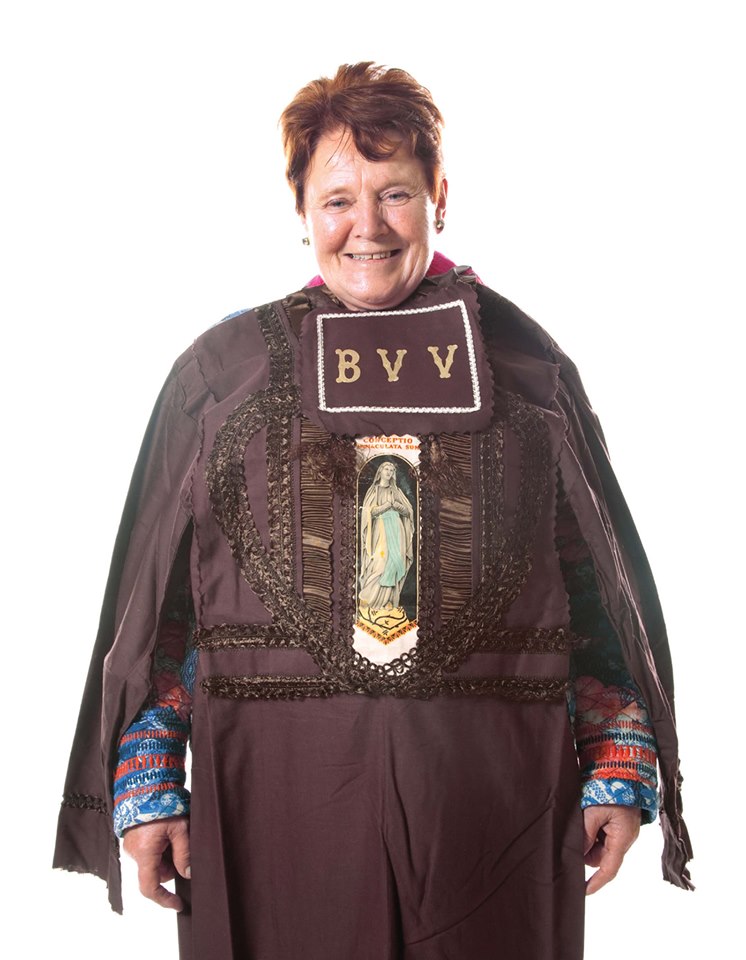 A Burial Habit. This is a burial habit that was one of many items given to my daughter Sharon Whooley, by Tony McCarthy from Inishannon, Co. Cork. His family had a drapery shop, Murphy's in Mallow, and were in business for over seventy years, from the 1920s to the 1990s. Ellen Murphy was also a milliner and many examples of her exquisite work still remains. Her son, Bertie, started in the shop in the early 1940s when he was just sixteen and eventually took over. The family were careful and never threw out a single item of unsold stock: pure wool coats, corsets, communion dresses, bridal veils, and silk stockings, all 'Déanta in Eirinn'. What remains is a treasure trove; a time capsule, of everyday life in a small town in Ireland, how people lived and how people died."
Up to the 1960s people in Ireland were buried in these shrouds. I remember first it was the men who were allowed wear their best clothes. The women wore these habits unless the lady was a "Child of Mary" and then she was buried in her blue cloak and white short veil. Nuns were buried in a kind of off white shroud.
………….
I'm presuming it was some sort of statement that we can't take our finery with us. Death is the great leveller. We all leave here with nothing.
"Sceptre and crown must tumble down
And in the dust new equal made
Withe poor crooked scythe and spade."
<<<<<<<<<


My Silver River Feale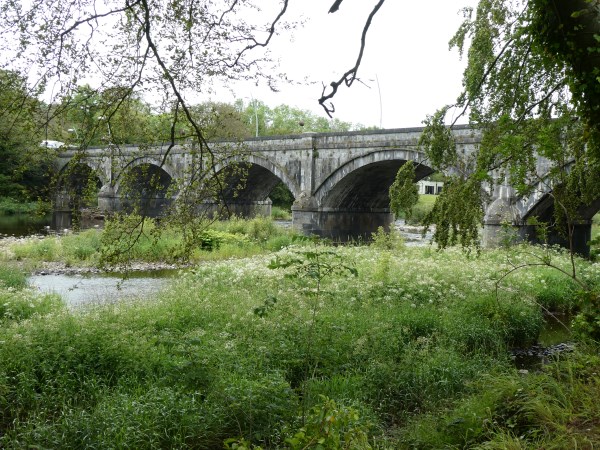 When I walked by last week, there seemed to be more vegetation than water in the river.