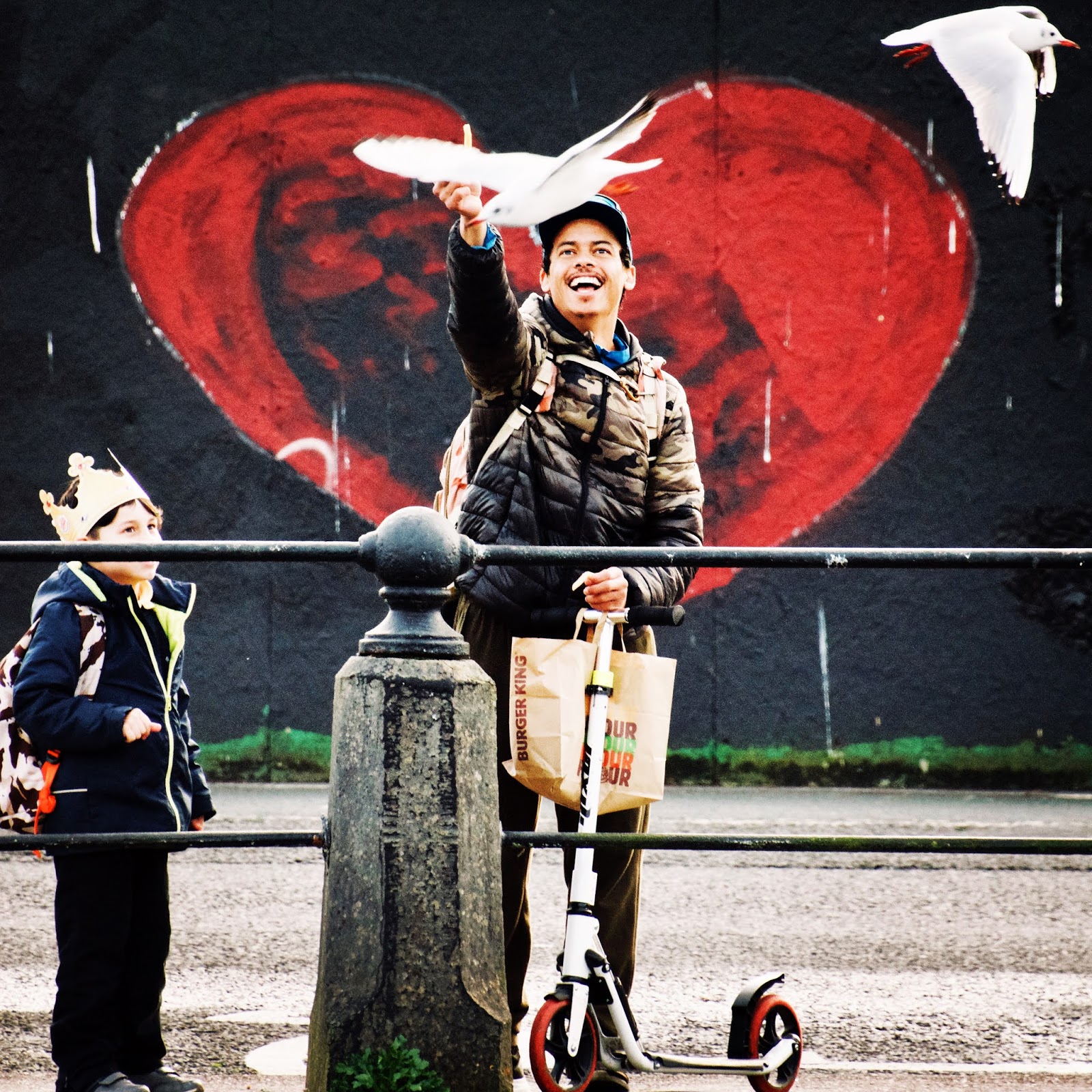 Cork Street Photography during Covid by John Tangney
<<<<<<<<
St. Valentine's Day in Lockdown 2021
Tae Lane's Clodagh has been busy. Her Love themed window is beautifully uplifting.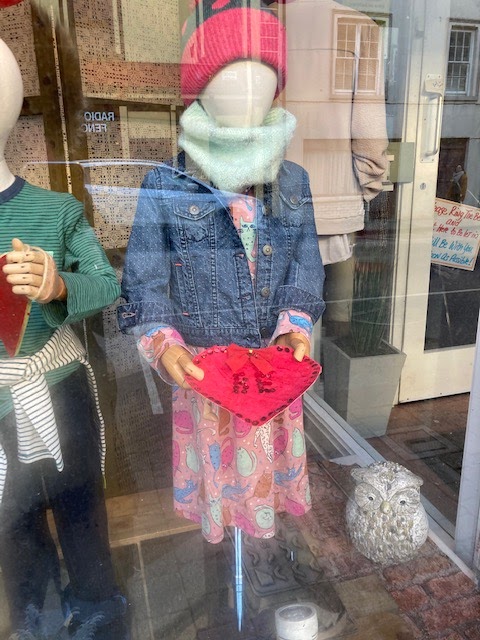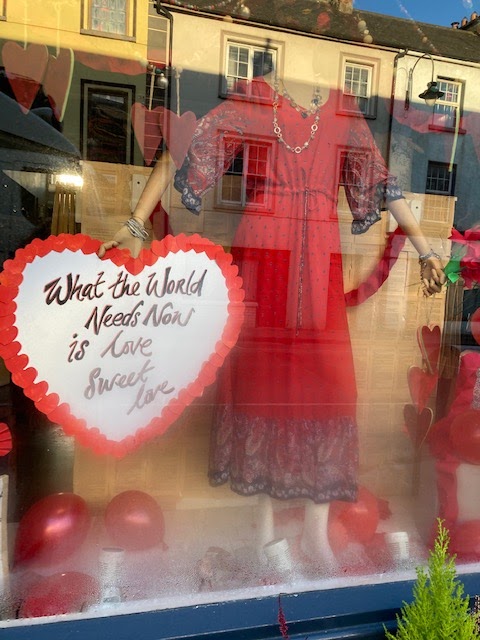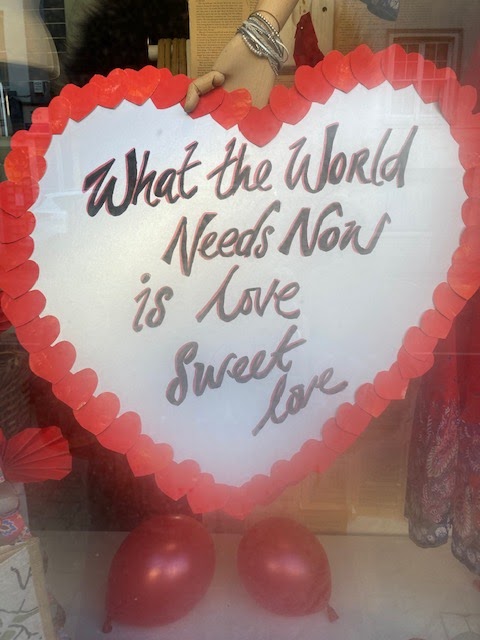 <<<<<<<
Some Listowel Placenames and their meaning
From the late Dan Keane
Ballinruddery; I used to think that this one came from Baile an Ridire, meaning the home of the knight. The Knight of Kerry did have a house close by.
Dan Keane's great book on the placenames of North Kerry, Tralee and Ballymacelligott set me straight.
Baile an Riodaraigh means the home of the riddles or Ruddles. A family of Ruddles lived in the area.
Ballyduhig: This is in Irish Baile an Dhufaigh, meaning the home of the Duffys.
Ballygologue: Baile na Gabhlóige. A gabhlóg was a fork in a road.
Ballygrennan: Baile an Ghrianáin: The home of the elevated sunny place. True enough!
However Bedford has no Irish root whatsoever. An English man (probably from Bedford in England) built his home here and he called it Bedford House and the name stuck replacing the previous name for that area: Ath an Turais meaning ford of the journey or pilgrimage. The ford was on the Listowel Ballylongford road which is now crossed by Shrone bridge. There are two holy wells across the river, Tobar Rí an Domhnaigh ( The King of Sunday's well) and Tobar Naomh Parthalán ( St. Bartholomew's well)
Behins: Na Beithiní means little birch trees.
<<<<
Seed Potatoes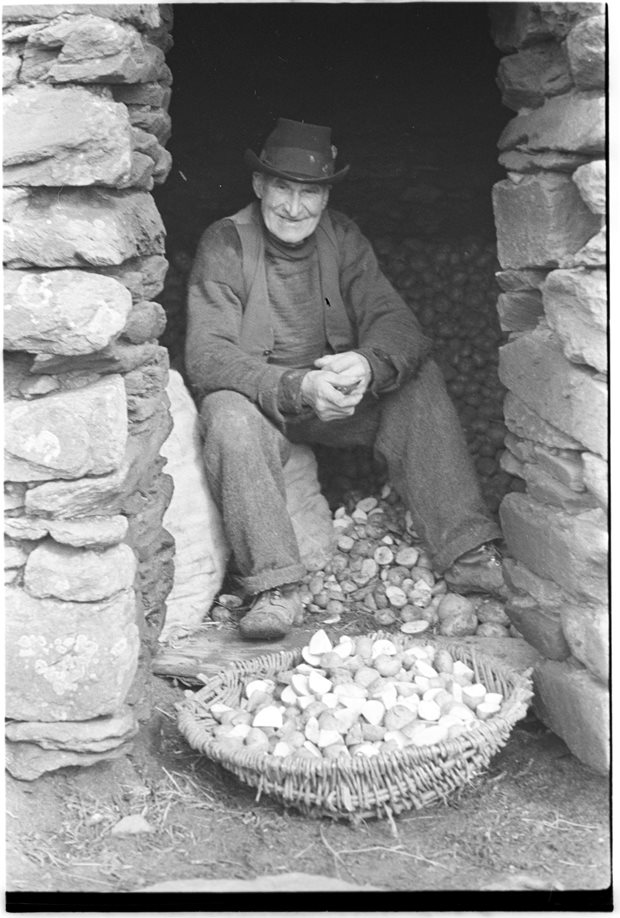 This photo from the National Library collection is of a man on an Aran Island with his ciseán of seed potatoes ready for planting. In Galway these were referred to as scioltáin. We used to call them sciolláin.
Potatoes were never grown from last year's potatoes in our place. "Certified seed potatoes " had to be bought every Spring. I'm presuming that that is a legacy of the blight and subsequent crop failures of the 1840s, instilling a fear of disease in people.
When the seed potatoes were brought home they were left in a darkened place for a week or two. There they sprouted and were soon ready to split. Splitting was the practice of cutting the seed potatoes in half. This was a skilled job often taught to children or left to old women to do. You just cut the spud in two but you had to make sure each half contained an eye, i.e. a sprout.
.
We grew Aran Banners, British Queens, Kerr's Pinks, Home Guard and Golden Wonders. Early potatoes seem to have had only one variety because they were always referred to as "earlies". The potatoes crop was usually in the ground by St. Patrick's Day.
<<<<<<<<<
Do you remember this art gallery?
Listowel Printing Works is there now.