At the Races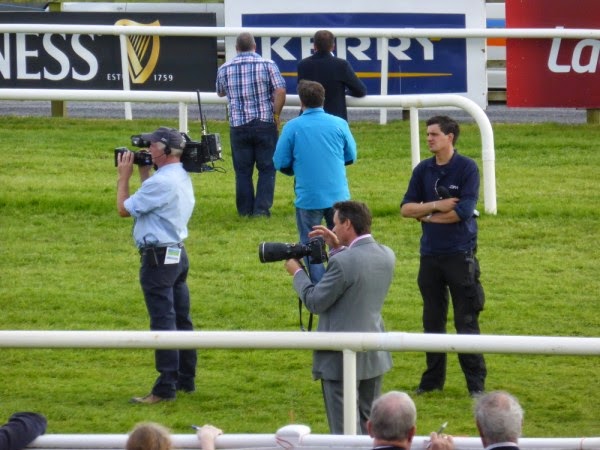 Recording it all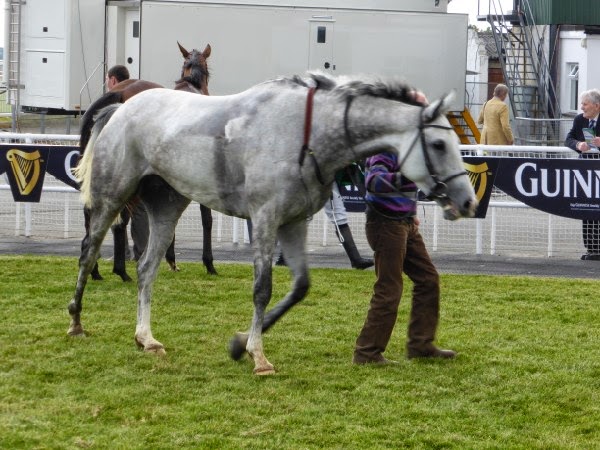 Winner alright, but exhausted.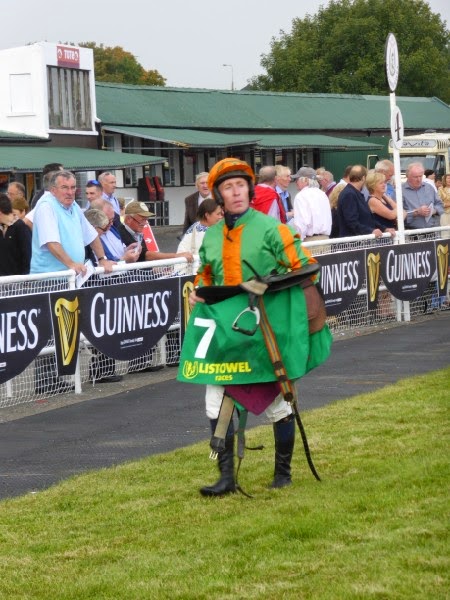 Back to the weigh room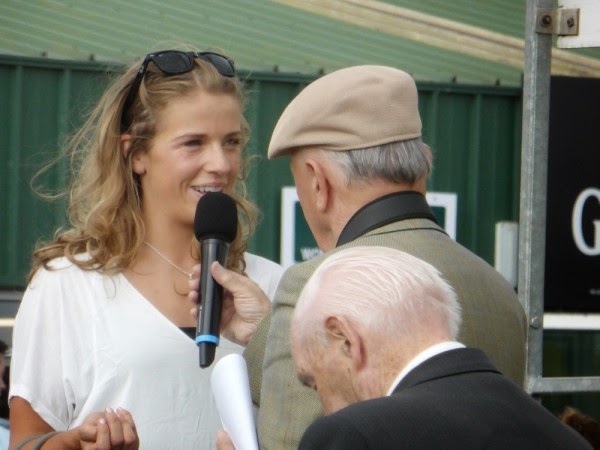 Interviewing a winning trainer, Katie Harrington, on Monday. She rode a winner on Wednesday.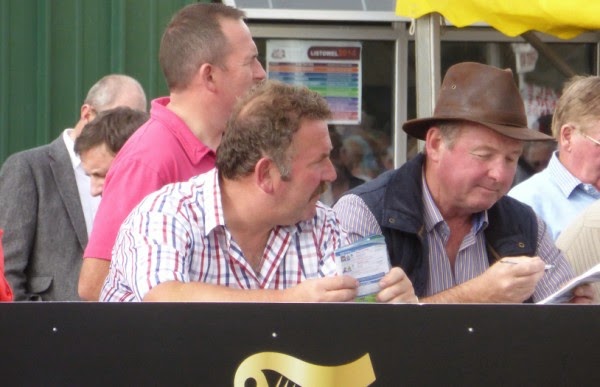 studying form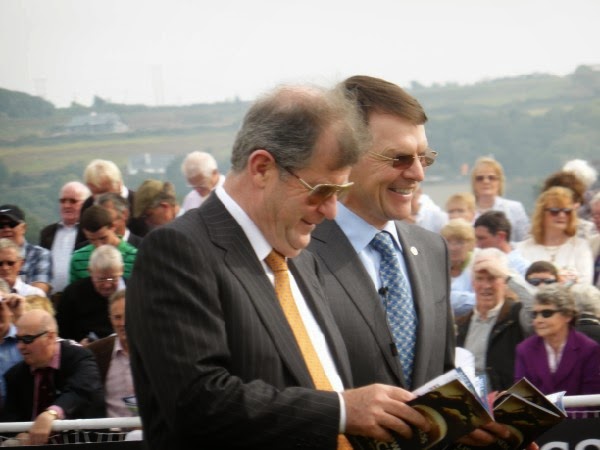 Two of the best known faces on Irish racecourses, JP McManus and Aidan O'Brien. I took the photo before the Kerry National where their star did not shine as brightly as usual.
<<<<<<
More style from Ladies' Day 2014