Today's post is a shameless excuse for mentioning Jonathan Sexton again. He is the most searched for name in my whole blogging career so far.
.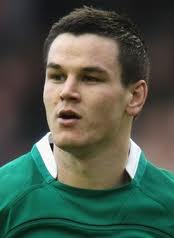 The following information I gleaned from the Kerryman archives.
In 1948 a man called J.C. Daly helped Ireland to win the Triple Crown.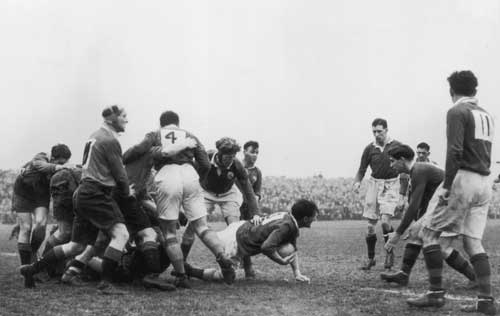 Ireland's JC Daly crawls from a ruck with the ball, Ireland v Wales, Five Nations, Ravenhill, Belfast, March 13, 1948
His grandmother was caretaker of Listowel courthouse. They lived in Charles St. J.C. was born in Cork but often visited his Listowel grandparents.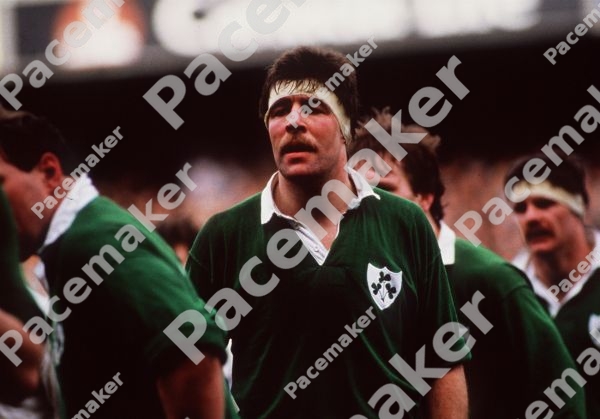 Donal Linehan played for Ireland in the 80s. His father, Gerald who was better known as a boxer was also an excellent rugby player.
Seán Scully played at interprovincial level. Johnny Walsh played for Trinity. Chips McElligott played for Garryowen.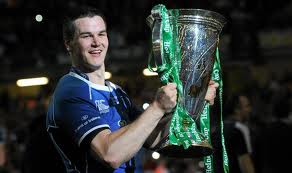 Jonathan Sexton is a nephew of Willie Sexton who played for Garryowen, Munster and Ireland.
…………………..
This from Radio Kerry
5 Mar 2012
Heritage Council to hold next meeting in Listowel
The Heritage Council is to hold its next meeting in Kerry. A meeting at the weekend heard heritage projects around the country have the potential to attract 18,700 tourists. The group says investing in Ireland's built history could create hundreds of jobs as a result. Last year, the Heritage Council's grant funding maintained almost 450 jobs nationwide. The council's next meeting will take place in Listowel on April 21st.
>>>>>>>>>>
One for the diary on March 17