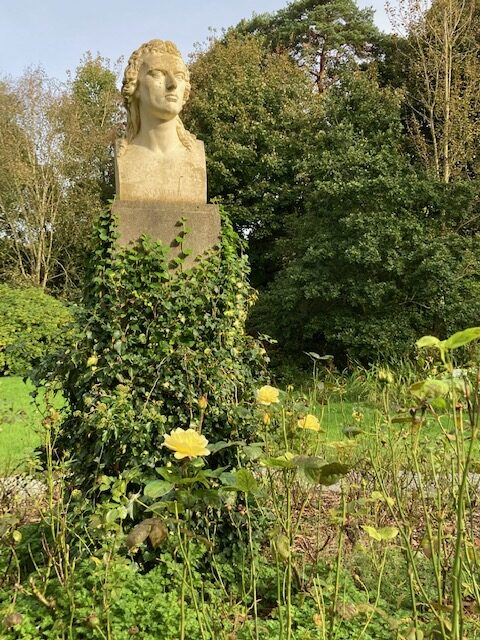 Statue of Schiller in The Garden of Europe in October 2023
<<<<<<<<<
Another Memorable Irish Industry
Glen Abbey was a textile company set up in Dublin by brothers Colm and Rory Barnes in 1943. They grew the business from knitwear manufacturing to ladies stocking and underwear. It was a market leader in the 1960s and 70s.
<<<<<<<<
1980s Guide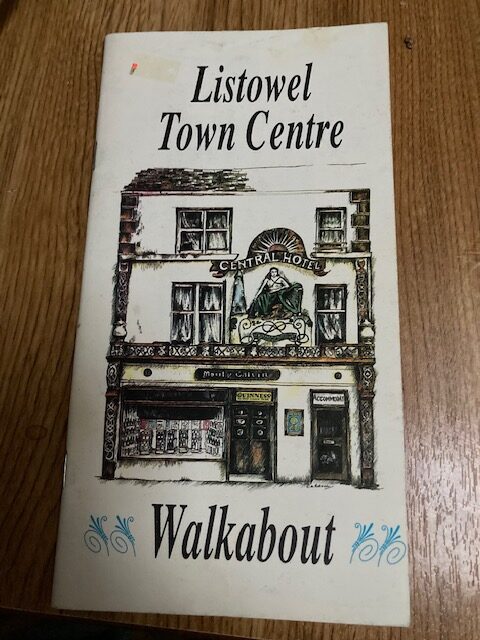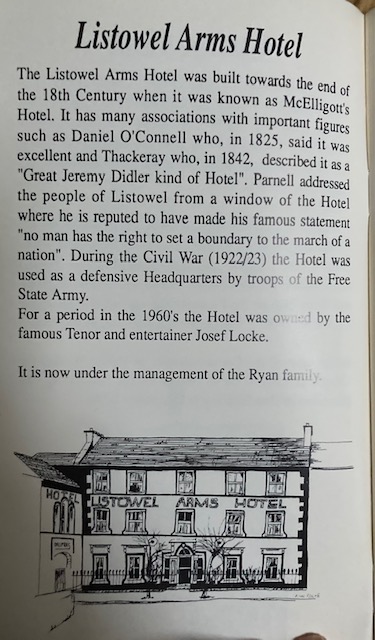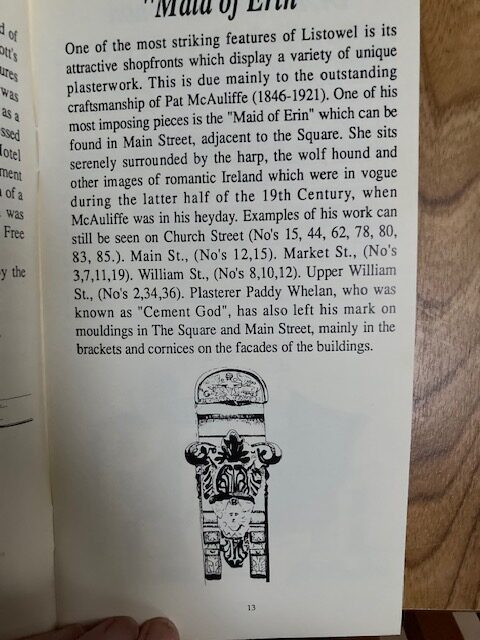 <<<<<<<
Buildings Praised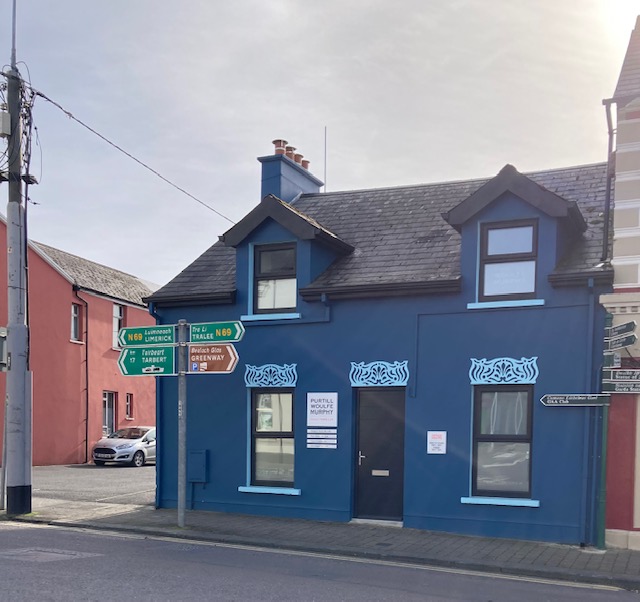 The report of the Tidy Town judging for 2023 is available in the library.
It makes interesting reading. The judges loved the colour scheme on this building. Purtill, Woulfe, Murphy Solicitors.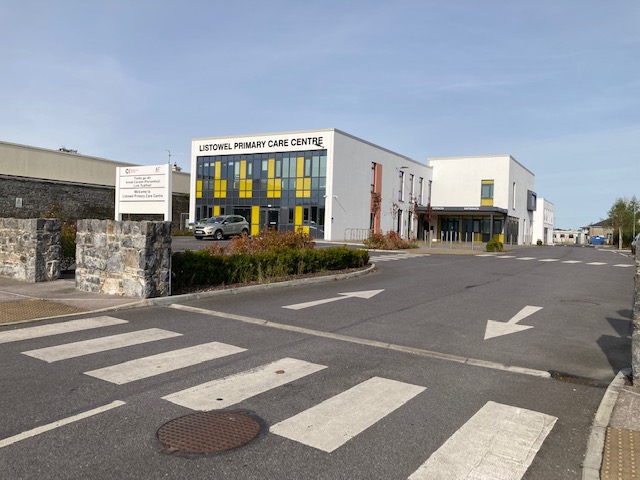 They also praised Listowel Primary Care Centre.
The report also stated that the old mart site has been recently sold. This was news to me.
The report on the whole was full of praise and admiration for the hard work of our Tidy Town Committee and Listowel Businesses and community.
<<<<<<<<
Presentation Secondary School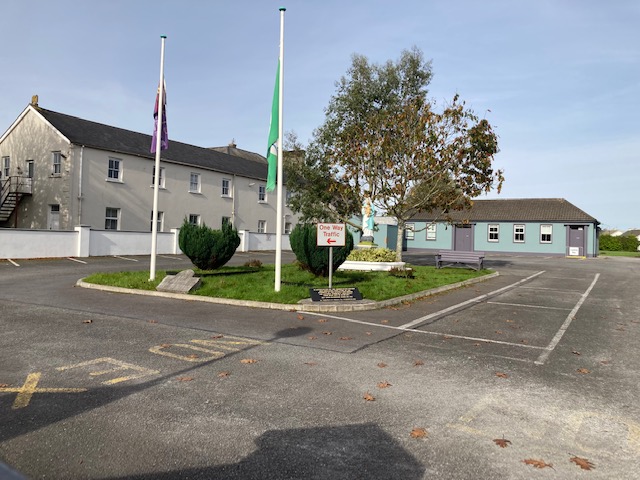 It was Sunday when I was taking my walk in this area. The usually busy school yard was quiet.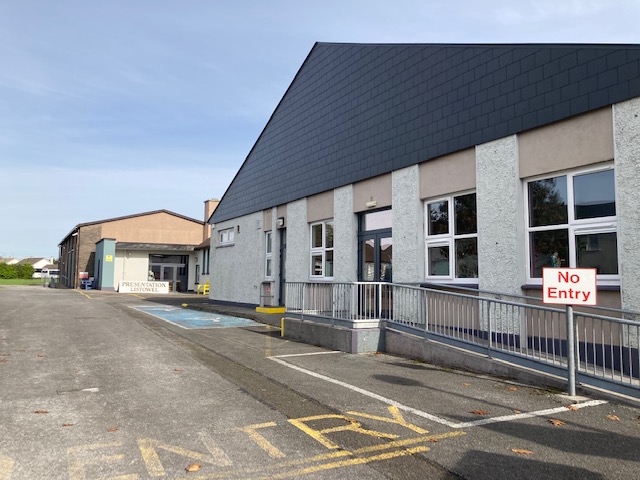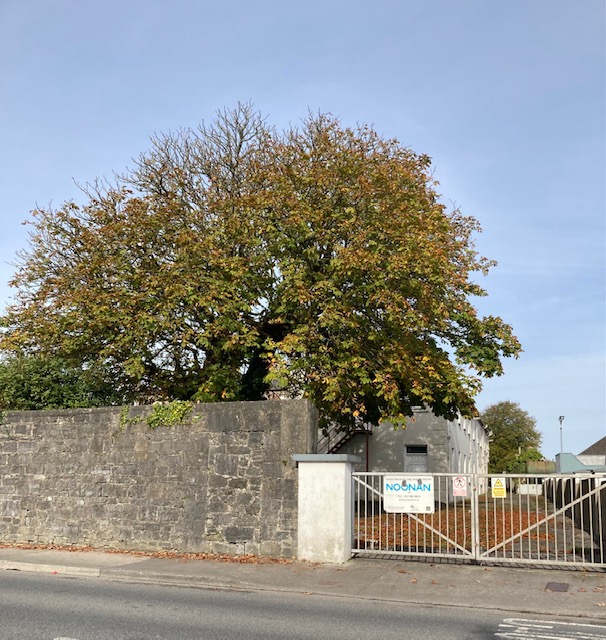 I have long admired this beautiful old horse chestnut tree. What a tale it could tell!
<<<<<<<<
Sounds like a Plan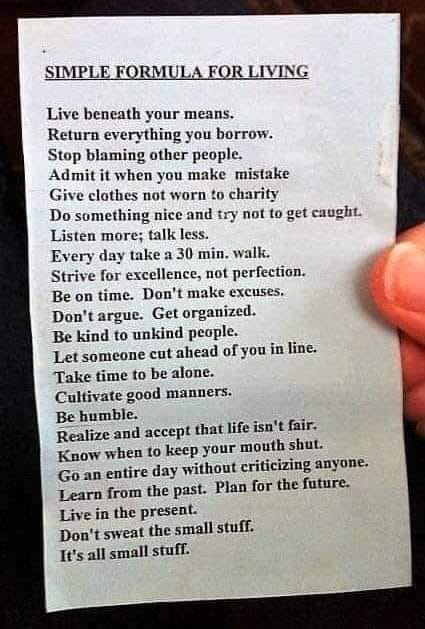 <<<<<<<<<
A fact
Johnny Sexton is a life long Manchester United fan. He once said in an interview that his childhood dream was to play at Old Trafford.
<<<<<<<<