The Last of the Daffodils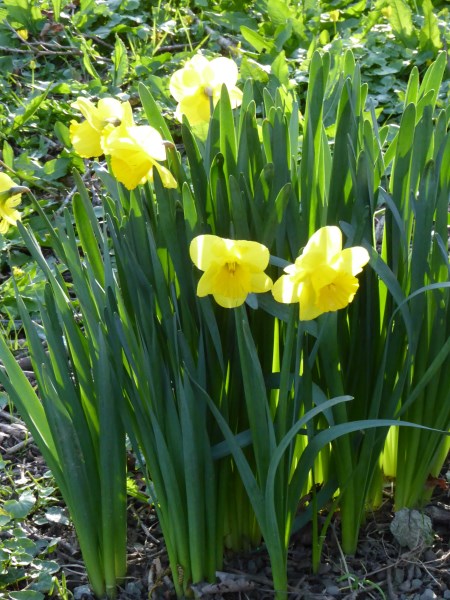 <<<<<<<<<
A Walk in the Park


This walk is in Gurtinard beside The Garden of Europe and down to the Feale and the Big Bridge.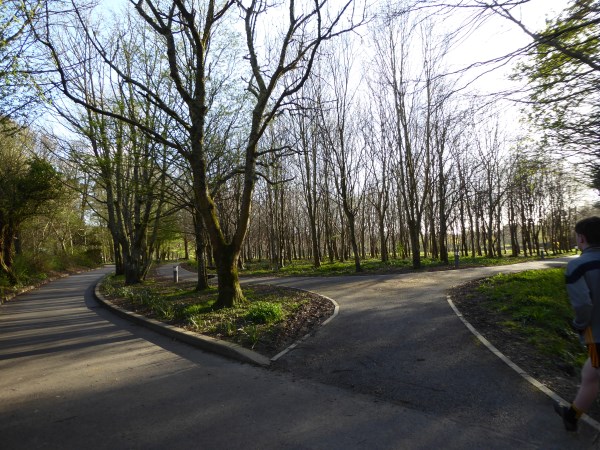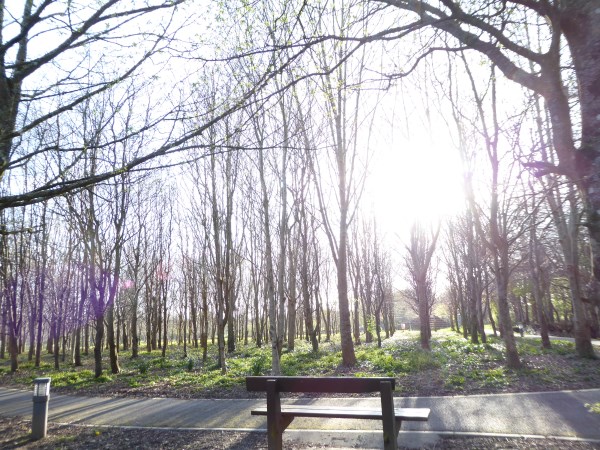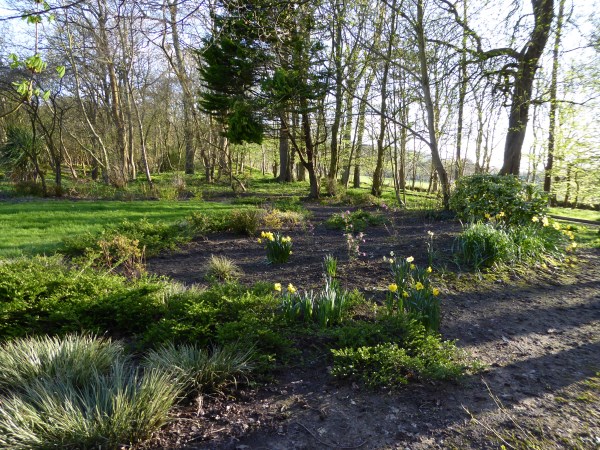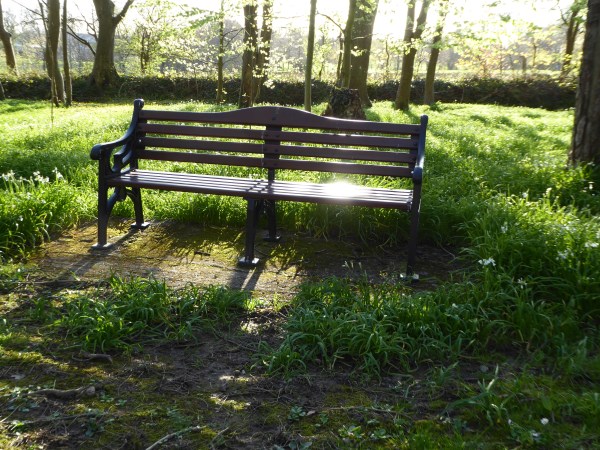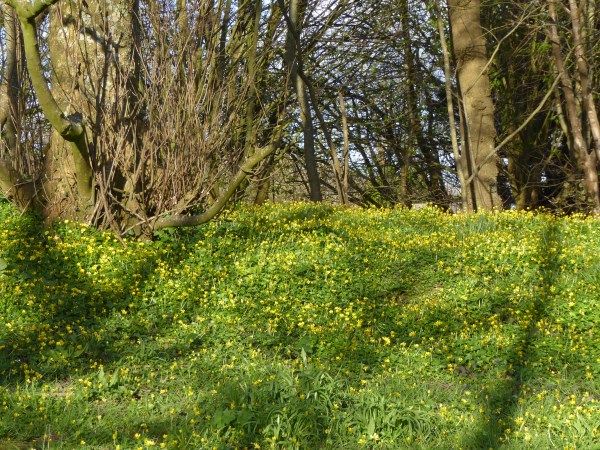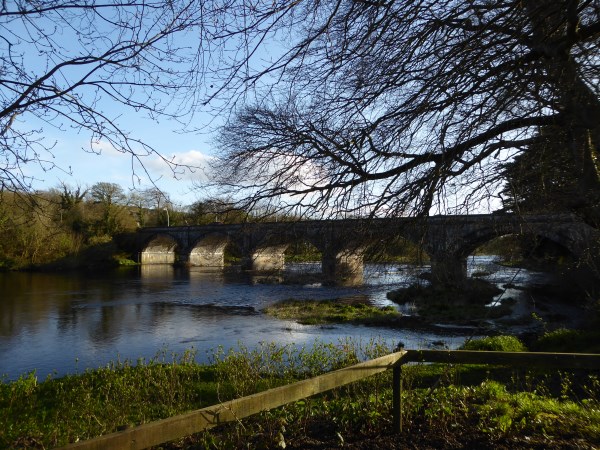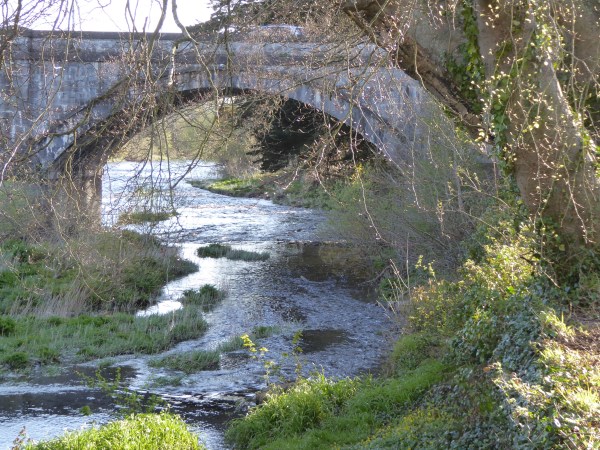 <<<<<<<<<
Gasworks are Ongoing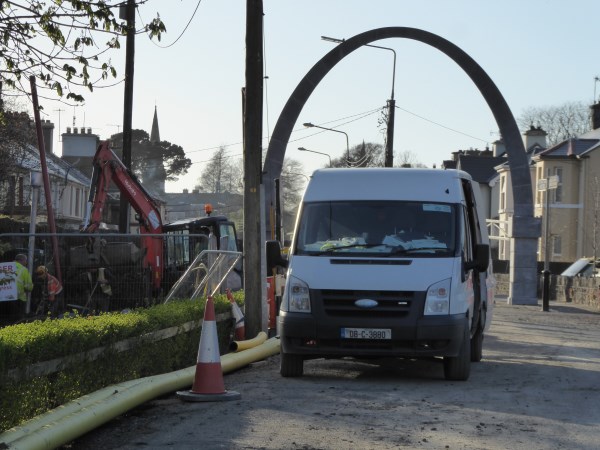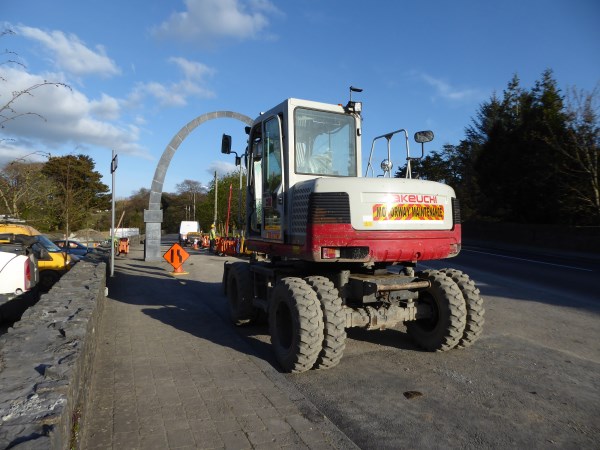 <<<<<<<
The Bord na Móna Tapestry
Photo and text from Bord na Móna Living History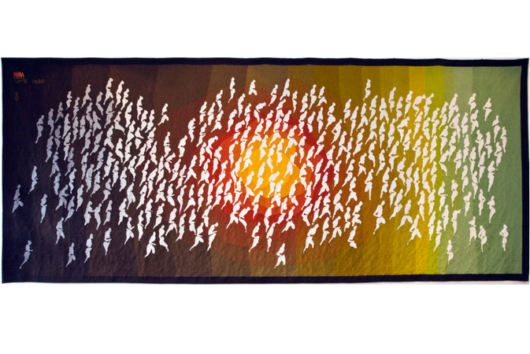 In 1979 then Bord na Móna Managing Director, Lewis Rhatigan, commissioned Louis le Brocquy to produce a tapestry to celebrate what was then felt to be the midpoint of Bord na Móna's life span.
The eight square metre tapestry was finished in 1980 and le Brocquy reduced it to a simple theme which showed the energy derived from the turf itself which is expressed in the sun like form in the centre and the colour scheme representing the gradual transition from bogs to pastureland. All over this are the masses of people traversing the time and space of this journey. That is how Le Brocquy described it himself.
When it was unveiled in our former Head Office in Dublin, Rhatigan asked one of our porters what he thought of it. He said it looked like souls trapped in purgatory. Today it hangs in the lobby of our head office building in Newbridge.
If you would like to be notified of when we post our blog, please enter your email address in the bottom right hand side of the page.
<<<<<
Old Ballybunion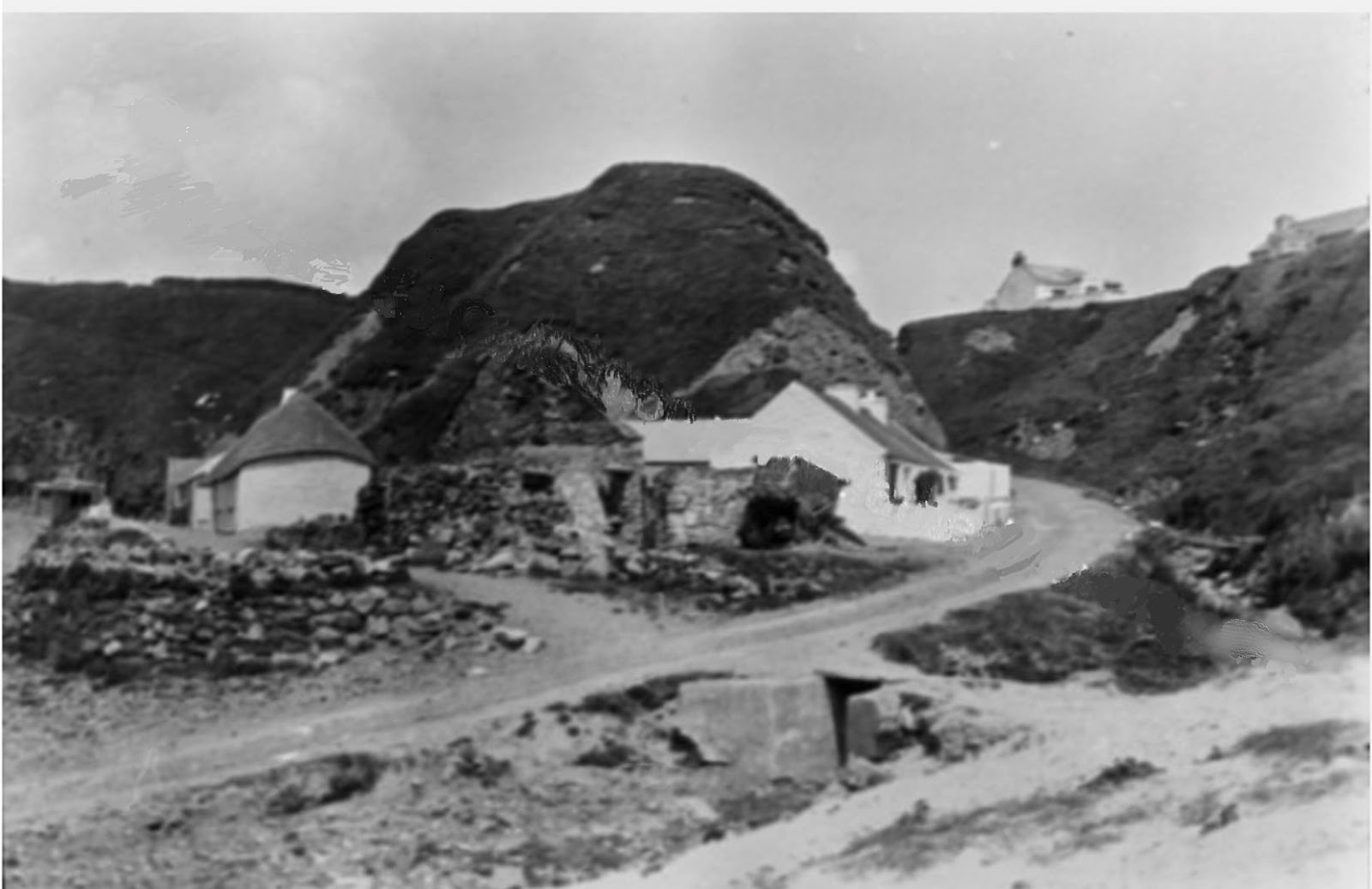 Photo and caption by John Keane on Facebook
"It's the remains of my grandfather's house at the bottom of the glen. It burnt down. This picture was taken in June 1929. The gable of the wall is all that's left. You can still see bits of the floor in the old car park."
<<<<<<


A Shop in Abbeyfeale


Every time I pass this shop, Greyhound and Pet World in Abbetfeale I am fascinated by the display on the forecourt.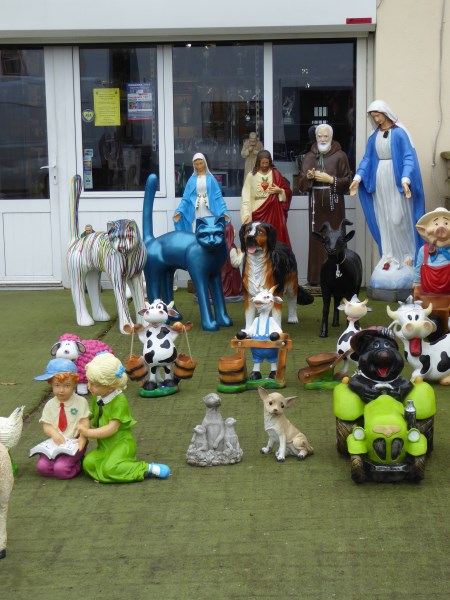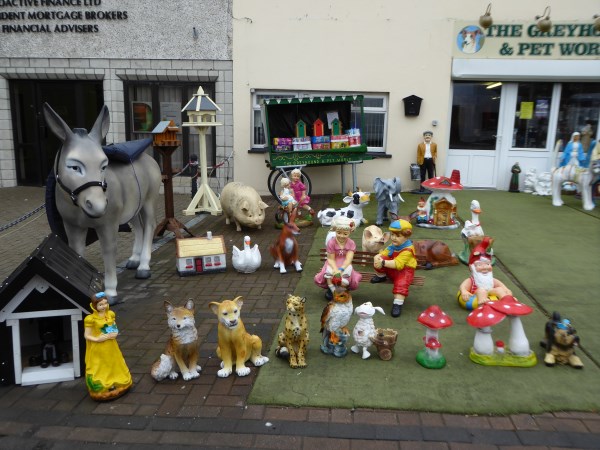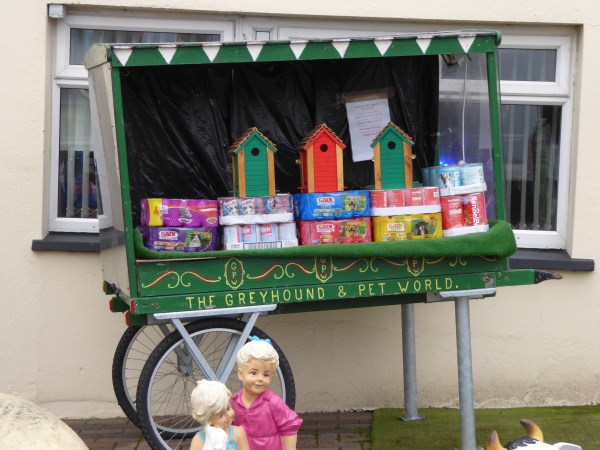 It is all about Irish and particularly rural Irish values, Catholic saints, animals, leprechauns and gnomes, Disney characters, children, birdhouses etc. etc. I love it!
<<<<<<<<


Special Day at the Lartigue Museum


May 5 2018


A special commemoration event will take place at the Lartigue Monorail Museum from
1-2pm this Saturday May 5th to acknowledge the 130th anniversary of the opening of the Lartigue Railway in 1888.

The event will include a brief overview of the history of the Lartigue Railway System, the reason why it was used in North Kerry and a demonstration of how it worked. The Railway has become a very important part of world monorail history and has entered into the realms of railway folklore.
Over 4,000 tourists from all over the world visited the project in 2017 and were very happy with the experience. The committee is confident that there will be a further increase in visitor numbers this year.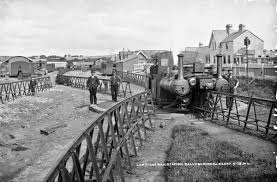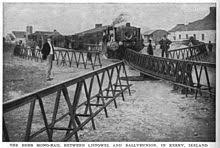 <<<<<<
Another Accolade for Listowel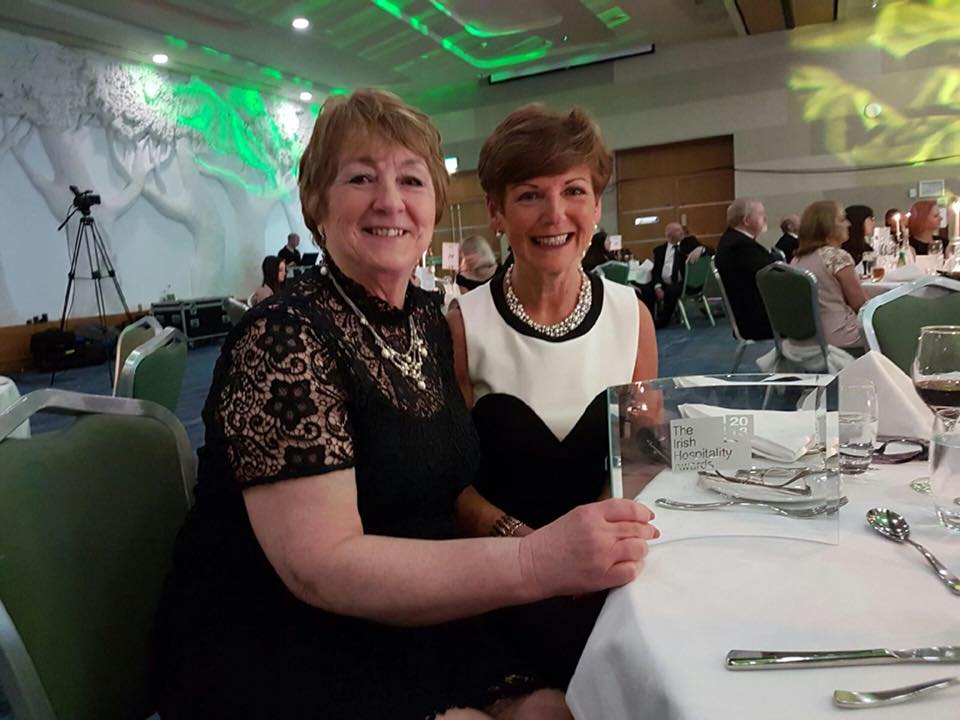 Listowel Writers' Week won the prize for best Irish Festival at last night's Irish Hospitality Awards. Liz Dunn and Eilish Wren collected the prize.