Lovely Listowel in Summer 2015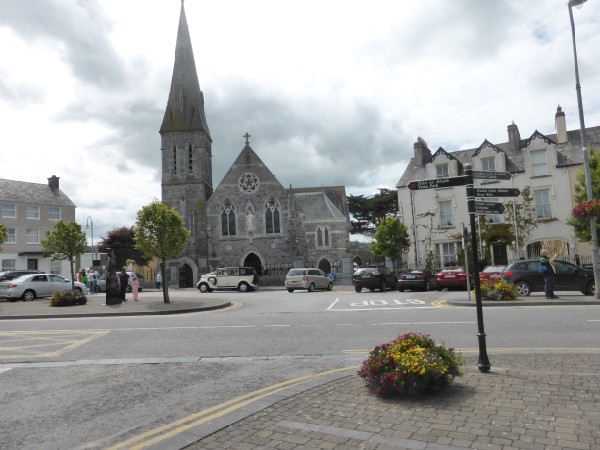 <<<<<<<<
Fleadh Cheoil na hEireann in Listowel
At its height, the fleadhin Listowel was organized by a local committee of fifty people. Here is another of Betty Stack's press photos from that time. I photographed the cutting in two halves. When she has a chance Betty can probably name them all for us.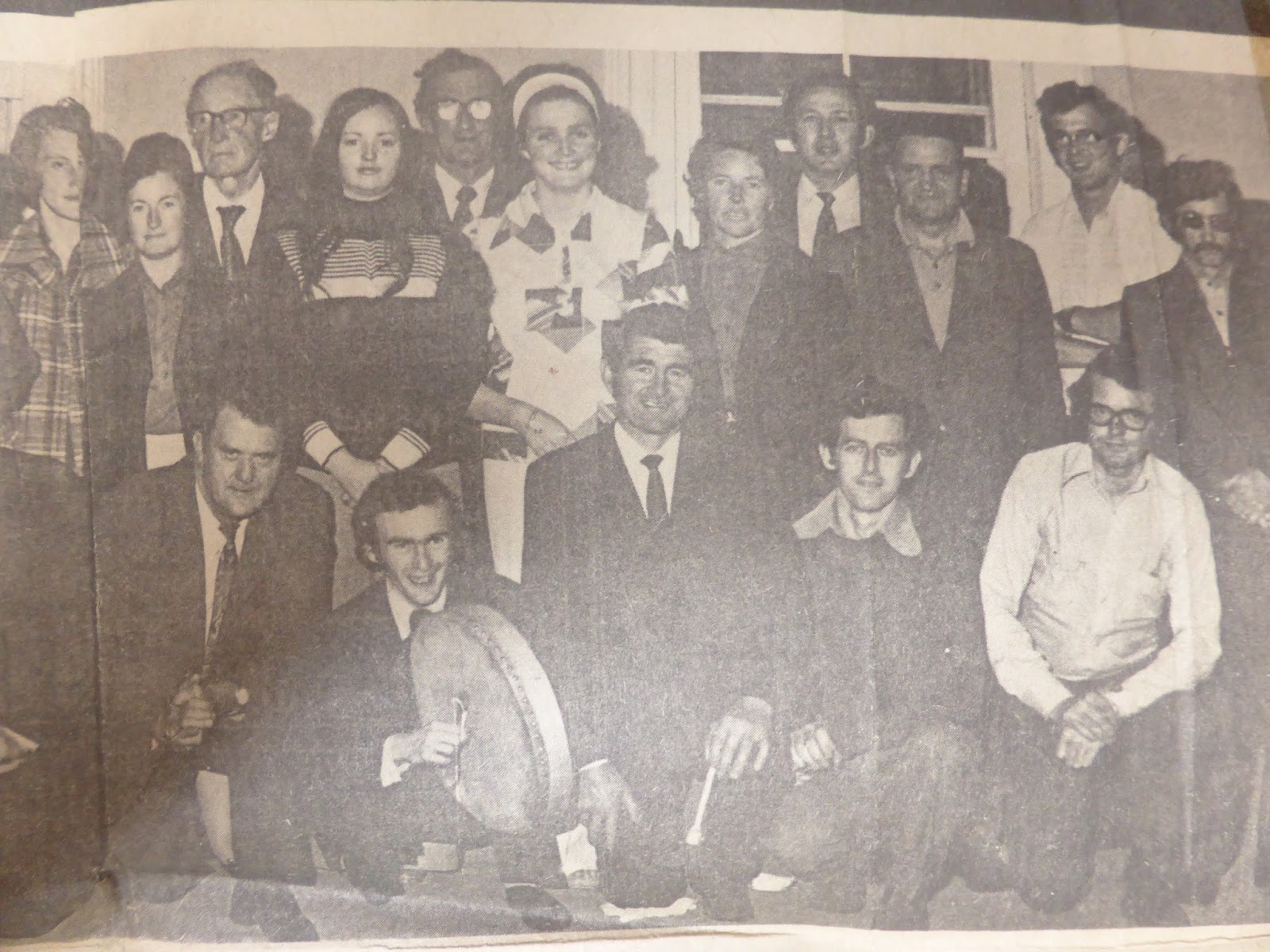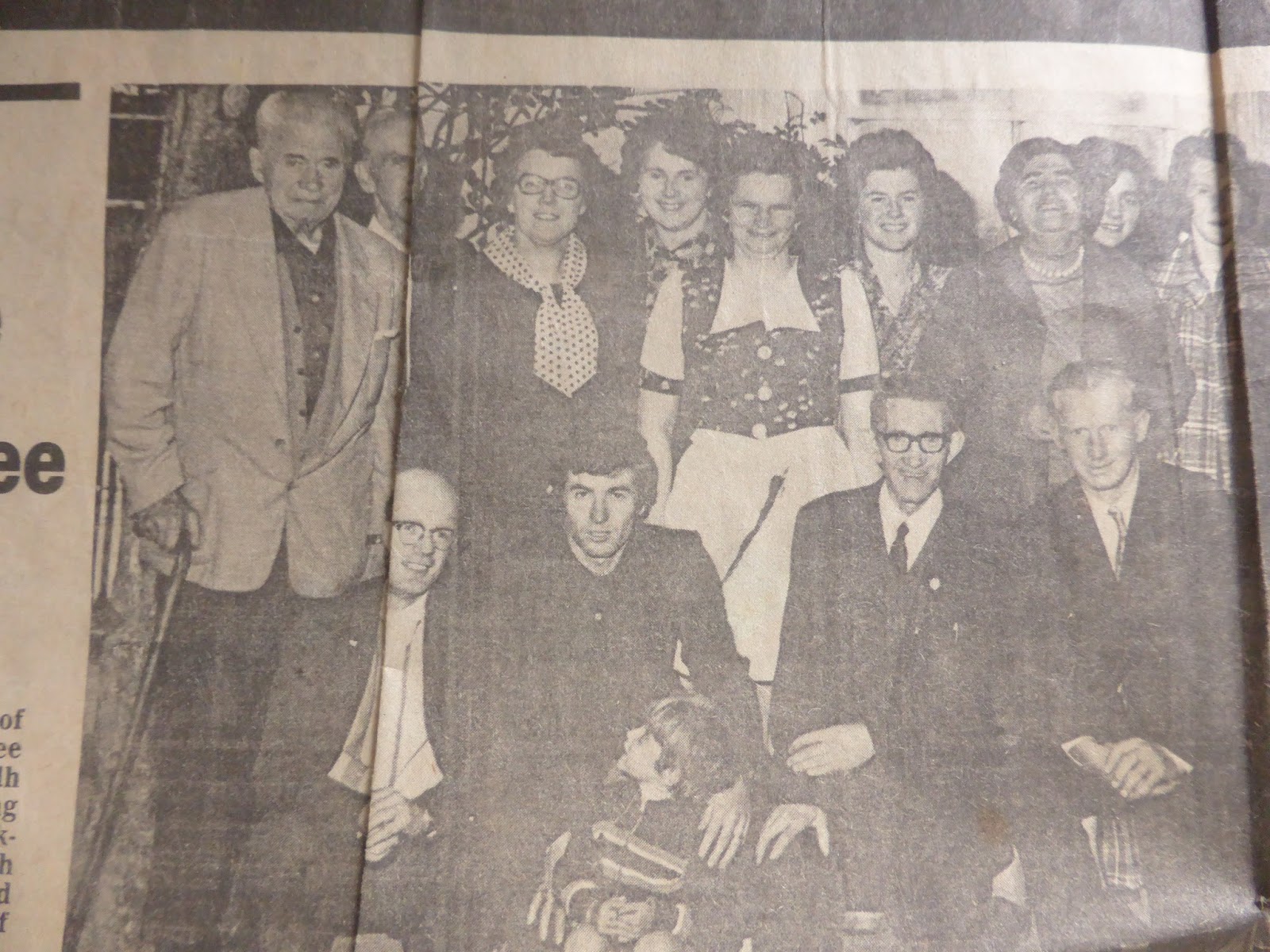 <<<<<<<
RSVP Magazine's One to Watch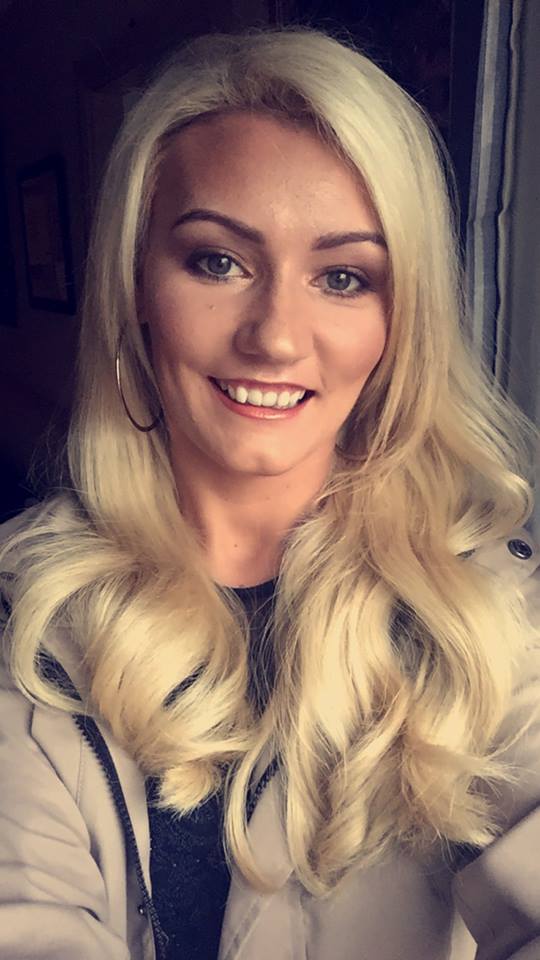 Below is the first paragraph of an article in this weeks RSVP magazine about listowel's Tracey Grimes. You can read the full article HERE
My Name is Tracey Grimes, I'm 24 and I'm from and Listowel, Co Kerry. I began learning my trade working part time in a local salon at 14, where I spent 4 years prior to enrolling in FAS Hair Dressing Course in Limerick. From there I continued to work in the salon for 2 more years where I continued to educate and upskill in other training. At this stage of my career I wanted to challenge myself and i made the decision do the Great Lengths Hair Extensions Course. I left the salon and began working freelance and I was pleasantly surprised by the interest in hair extension in Kerry and my client list soon began to rapidly grow and span counties throughout country. After a little over a year as a Great Lengths Stylist i was given the opportunity to become an Educator for Great Lengths which involved me training staff from salons all over the country. In 2014 I was given the opportunity to work with another brand of hair extensions Gold Fever which i am now a Global Educator for the brand. This involves training salons in Dublin and all over the world. During the years being educator for Great Lengths and Gold Fever I continued to grow my business in all aspects of hairdressing and I currently employ a stylist on a part time basis.
<<<<<<<
More Titivating going on in St. Mary's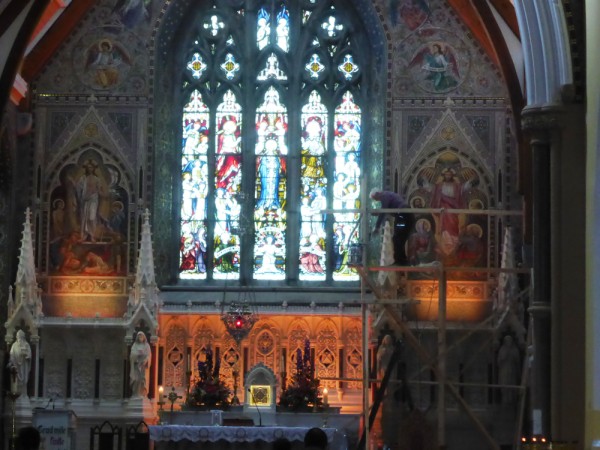 Cleaning, I think.
<<<<<<<<
Only in Ireland….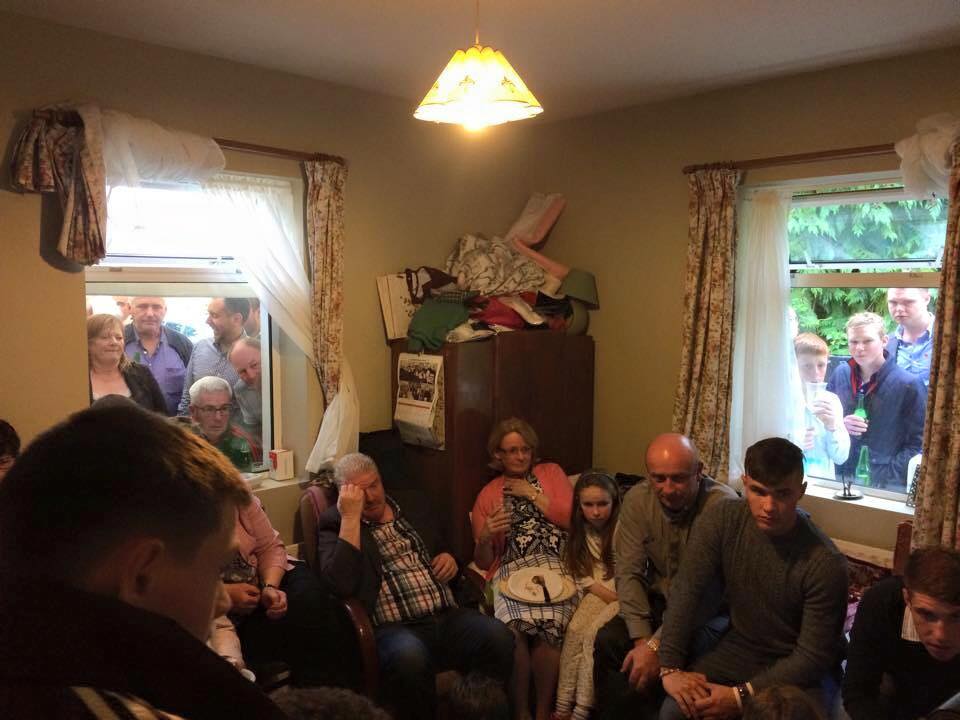 This photo from Pundit Arena GAA. was posted with this caption
"The only house in Balla, Co.Mayo with Sky Sports last Saturday… Brilliant! "


The arguments in favour of selling the broadcast rights to SKY are that this way the diaspora can see the games and the GAA has to get its funds from somewhere. But this is the reality at home. The GAA is turning away from having alcohol vending companies sponsoring teams and on the other hand it is driving people into pubs to watch the games.


I bet these people in Mayo had a great time anyway. Thank God the day was fine!