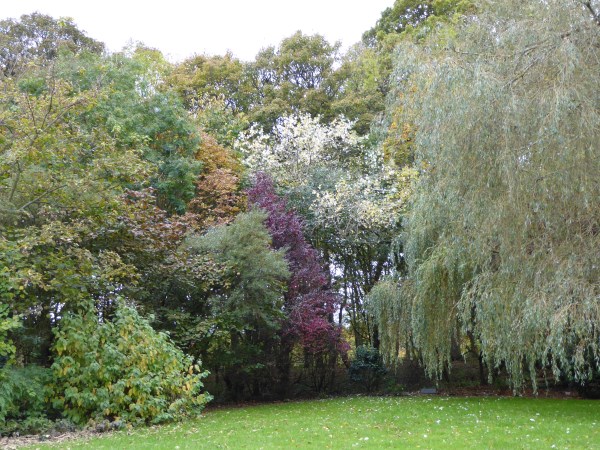 Trees in Listowel's garden of Europe, October 2016
<<<<<<<<
History is Made in Soldier Field, Chicago…….AGAIN
My nephew, Philip and his wife Anna joined the thousands of Irish diaspora in Soldier Field on Saturday November 5 2016 to see the Irish Rugby Team play The All Blacks. Like most of the other Irish present they donned whatever Irish supporter wear they could find, in his case a Munster T-shirt, in Anna's some St. Patrick's Day tat sent by her new Irish family. They joined the other Irish supporters in County football jerseys, Irish Soccer team shirts, and anything green they found handy. We wished them good luck. They joked that they'd need it. The atmosphere was friendly and relaxed, the result almost a given. Even the most hopeful optimist couldn't deny 111 years of history.
And then the totally unexpected happened. By half time the Irish were ahead and Twitter and Whats App were going mental. By full time joy was unconfined. What a great night to be Irish in Chicago!
We won.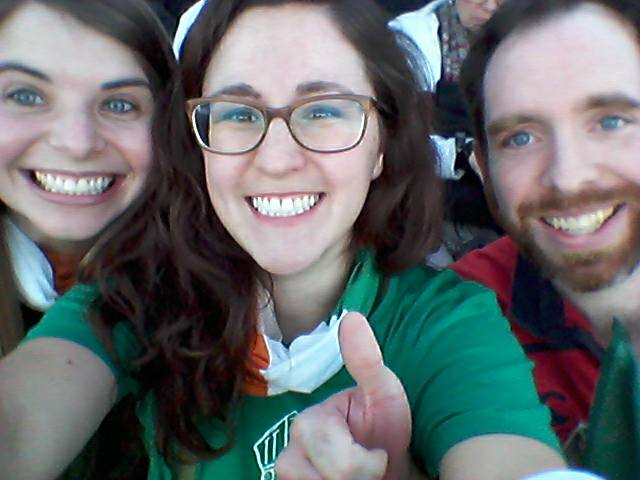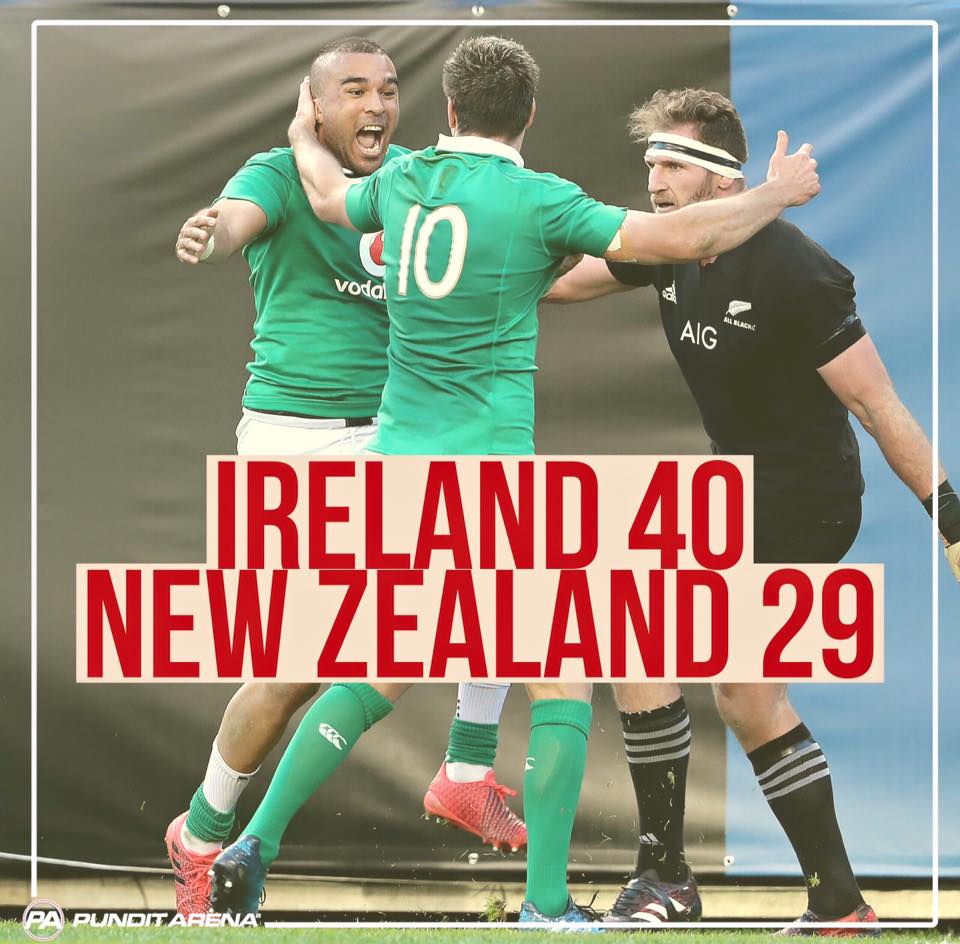 <<<<<<<<
Starlings in the Square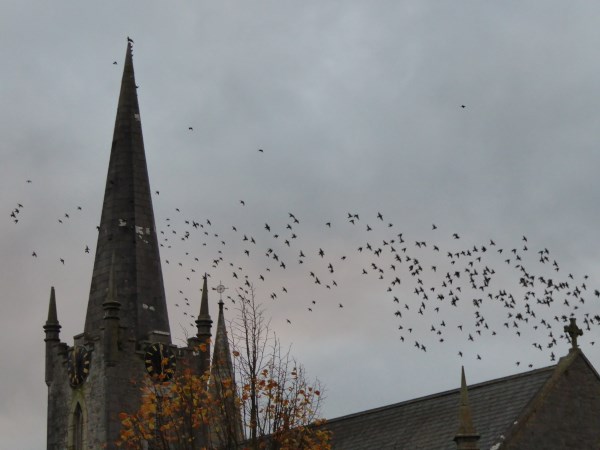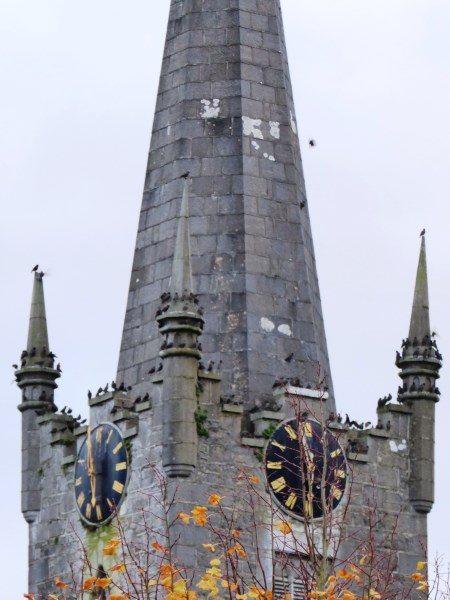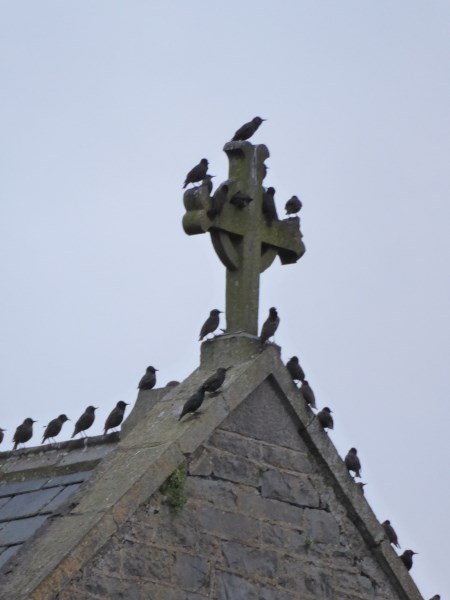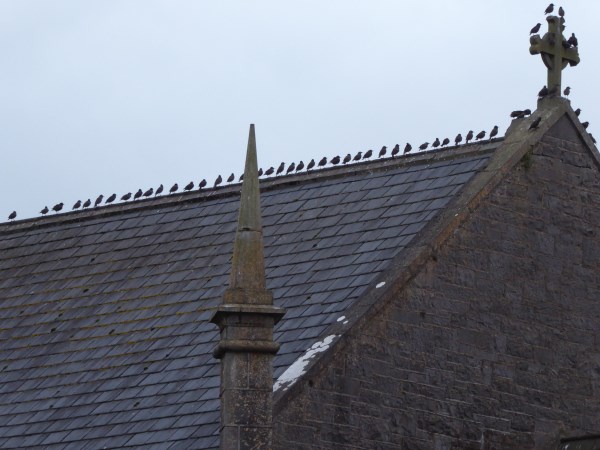 Recently I happened to be in The Square in the early evening. There were swarms of starlings cavorting around St. John's. They were perching around the clock and on the cross at the other gable and then all flying off for a jaunt around the square before returning to their perch on the old church roof.
<<<<<<<<<
Lest we forget
(From the internet)




<<<<<<<<
Knocknagoshel….Headquarters of Horror, Halloween 2016
Photos by Elizabeth Brosnan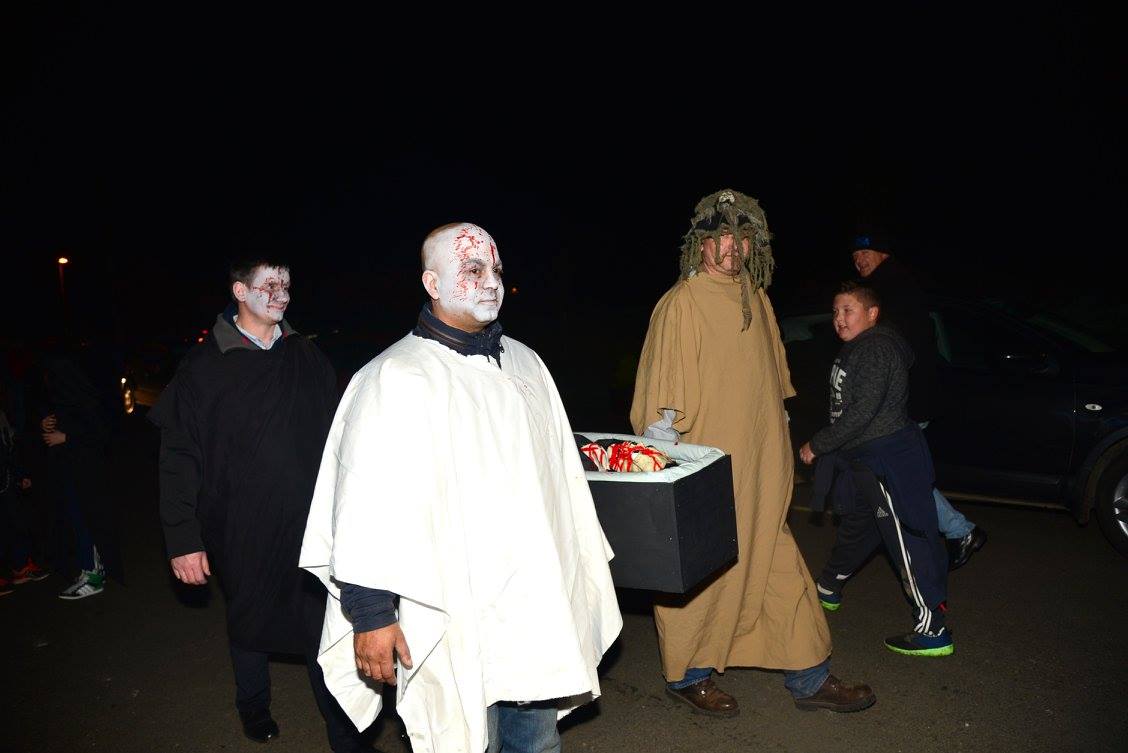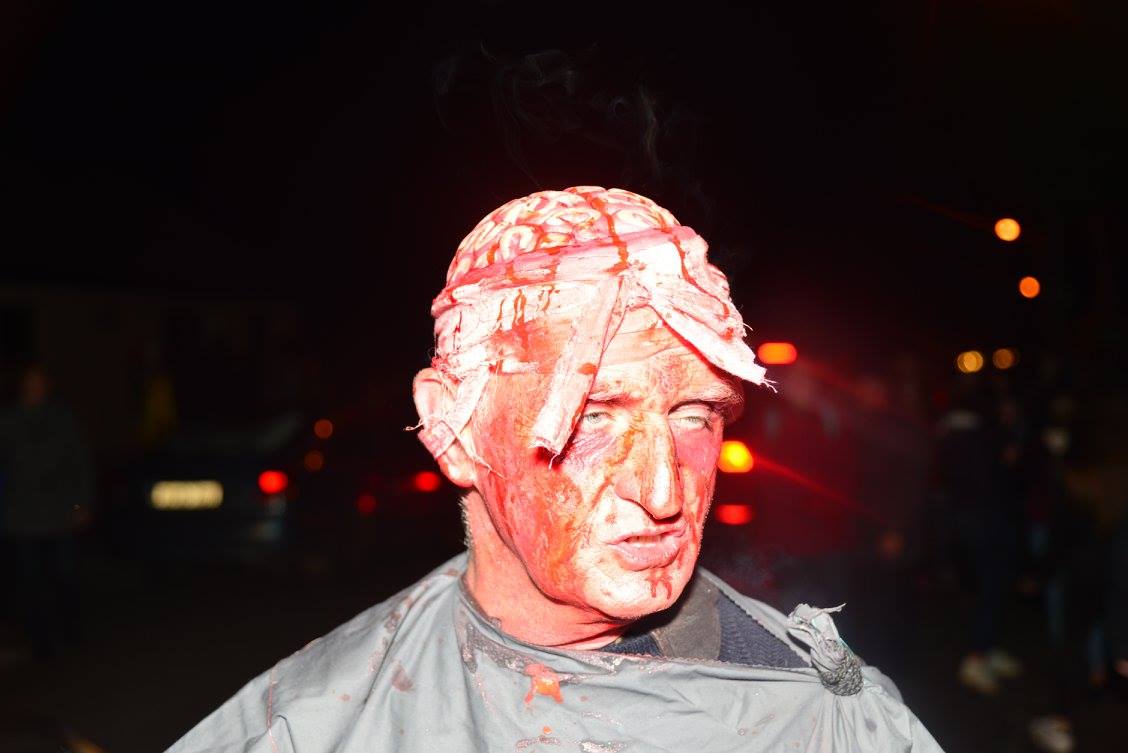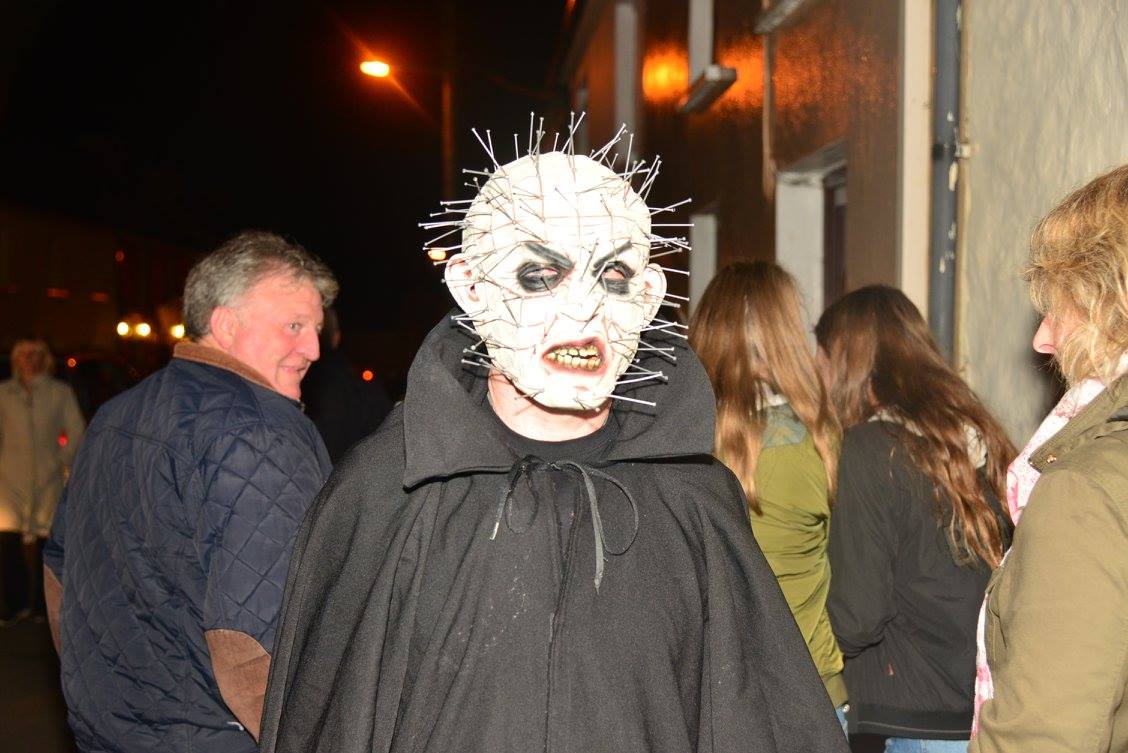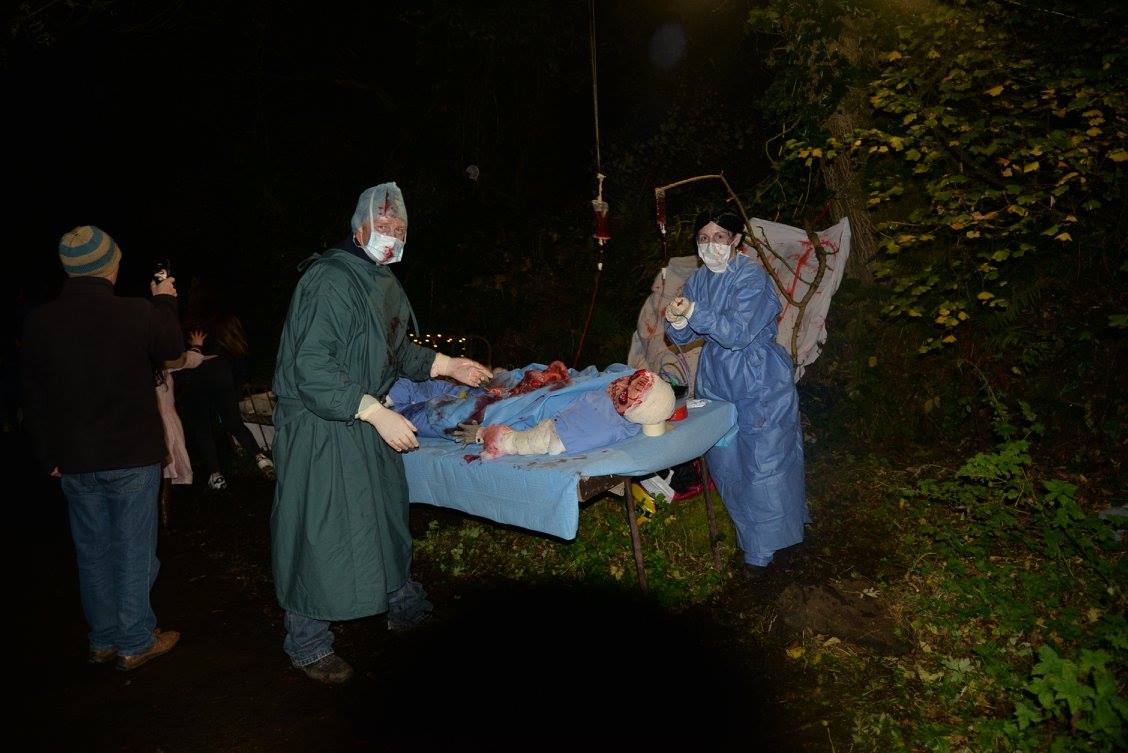 <<<<<<<<<<<,
A Ballybunion Legend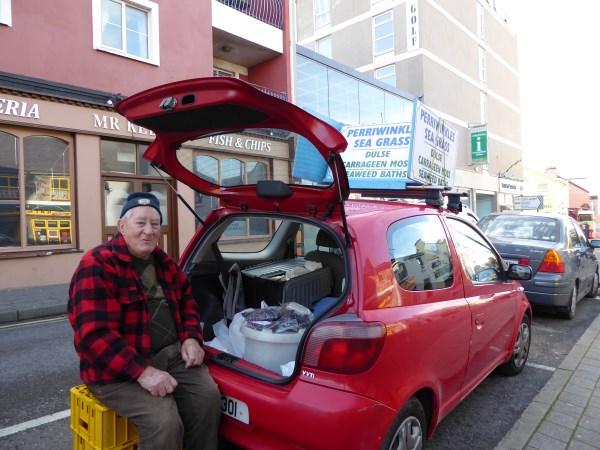 This man has been selling periwinkles on the street in Ballybunion for as long as I can remember. Good organic food and absolutely no food miles involved. I photographed him on Sunday October 30 2016.
<<<<<<


+ Michael O Suilleabháin R.I.P. +


Michael O Suilleabháin who passed away on November 1 2016 was a great family man and a great community man. He devoted his time in retirement to many many local causes. He worked hard on the graveyard committee, St. Patrick's Hall, Aras Mhuire and many others. Listowel was lucky to have such a community spirited citizen for so long. May he rest in peace.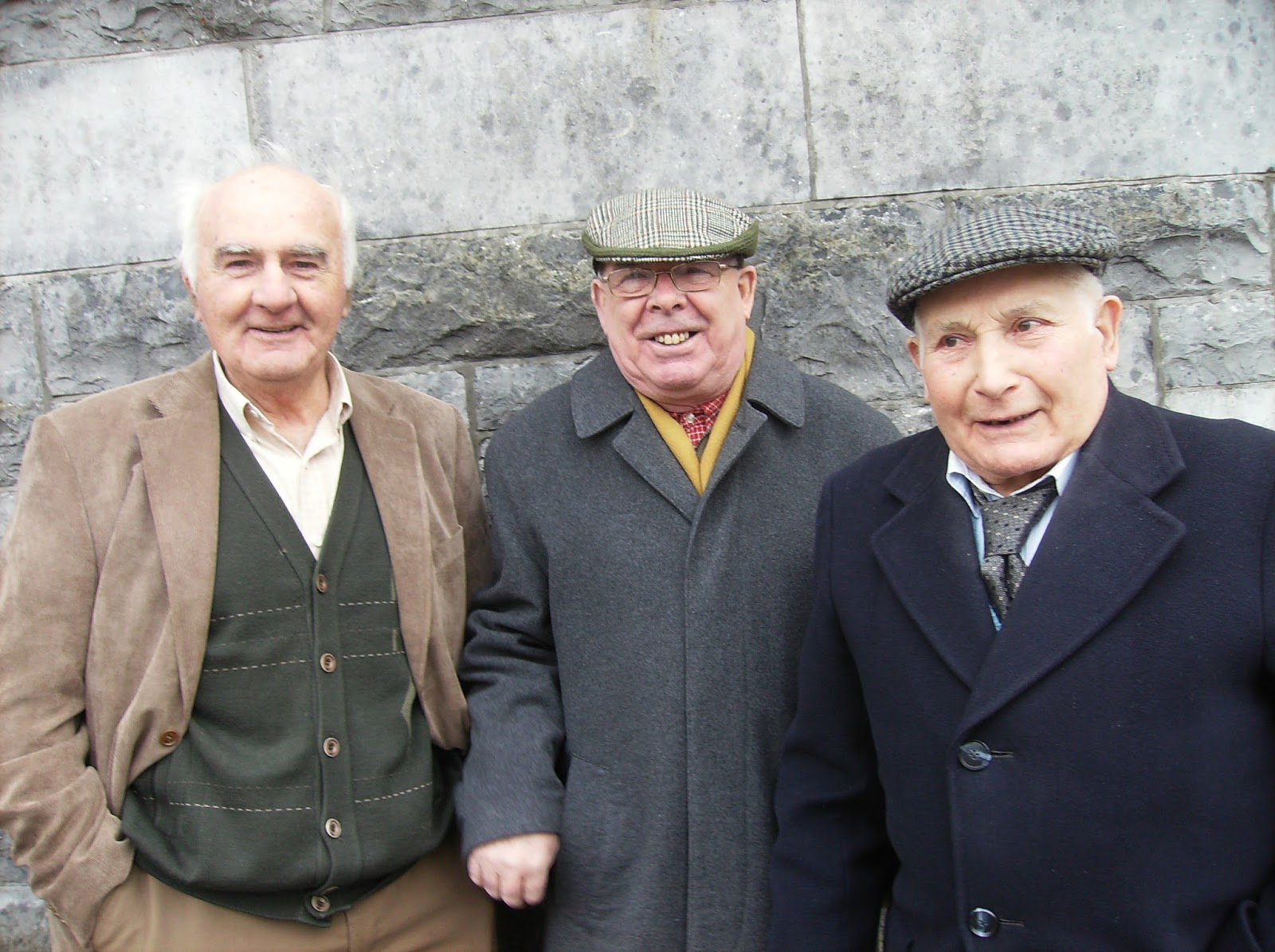 Michael OSuilleabháin is on the far right.