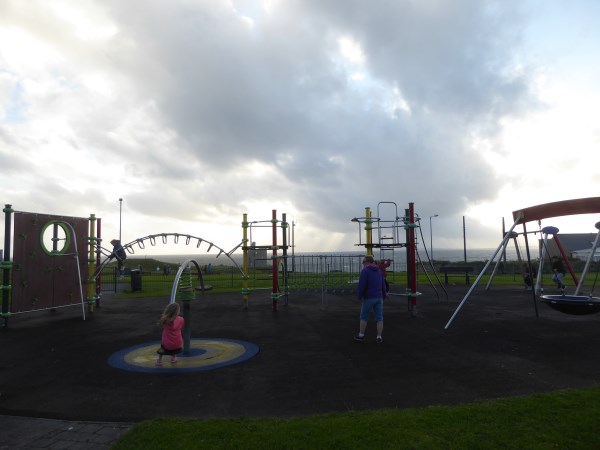 Darkness falls over Ballybunion playground in July 2017
<<<<<<
Being a Tourist
When you live in Kerry people like to visit you in summer. I find it frees me up to be a tourist. I drop everything and take to the tourist trail; with my guests. Regular readers will be familiar with the places I love. One of these is Listowel's Lilac Studio.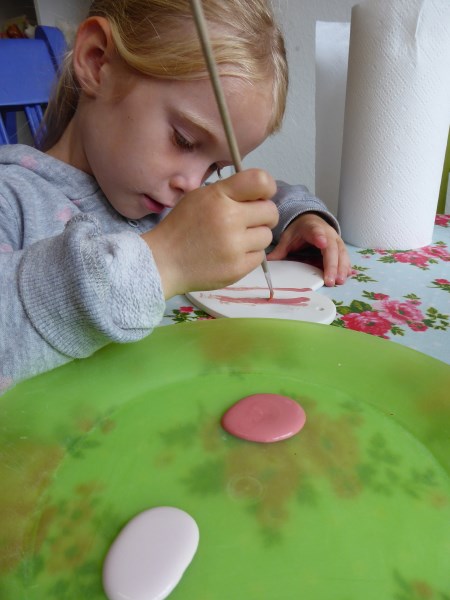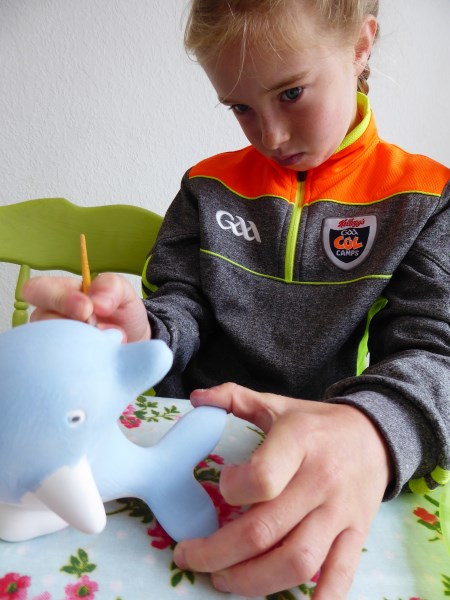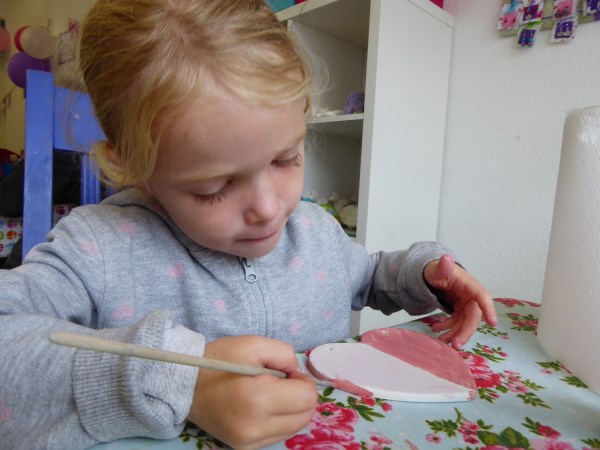 My little ones love to indulge their creative impulses. They have many useful and decorative creations at home, souvenirs of happy days in this lovely little studio.
On this visit we ran into some really artistic little girls who were making memories with their very artistic granddad.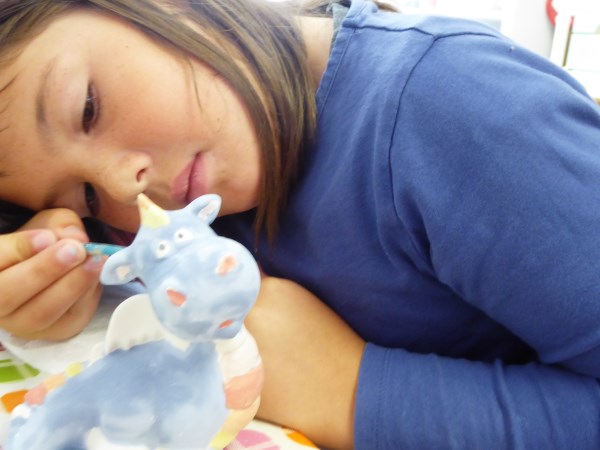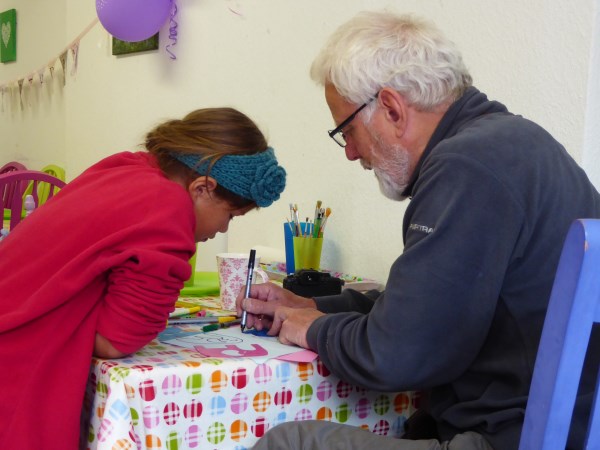 <<<<<<<<<
We're on the Train
Another favourite spot to take my visitors is the Lartigue.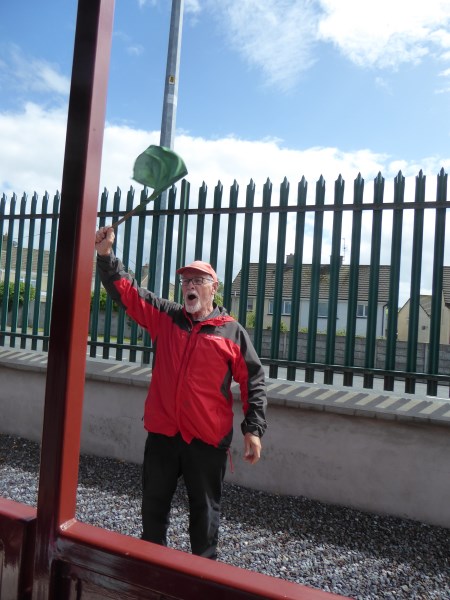 All aboard! Tony Behan was the volunteer guard on the afternoon of our visit.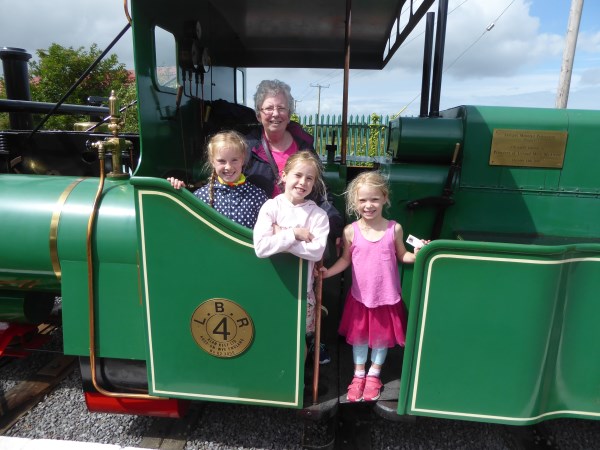 <<<<<<<
Tarbert Bridewell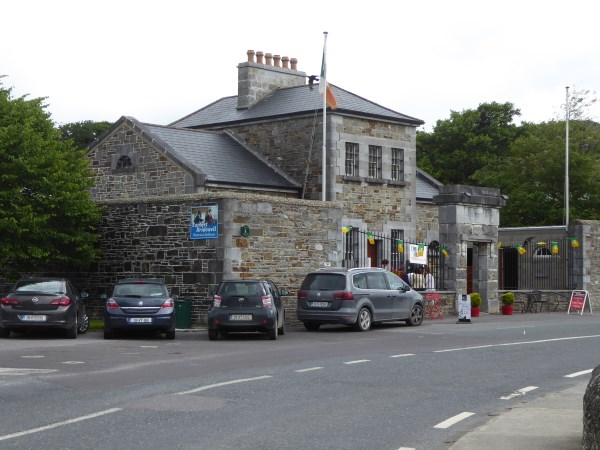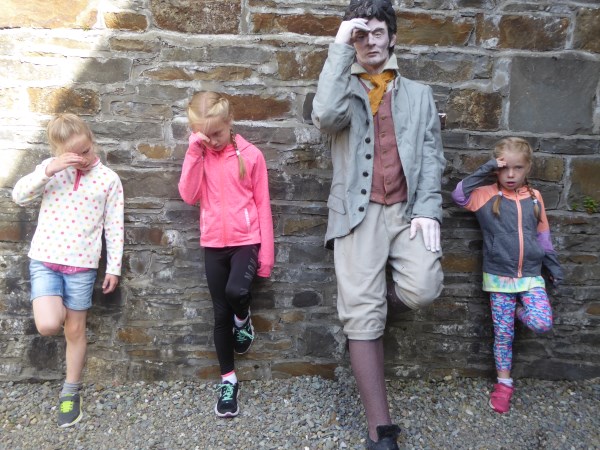 The girls struck the same pose as the prisoner in the yard.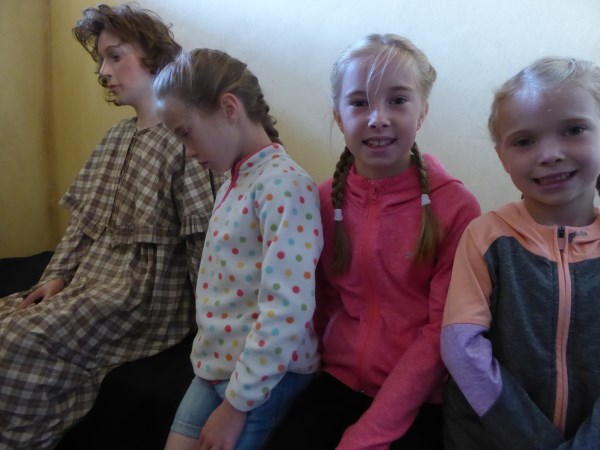 They briefly shared a cell with Mary McCarthy and they felt her pain as she and her infant were condemned to deportation for the crime of stealing cabbage to feed her starving children.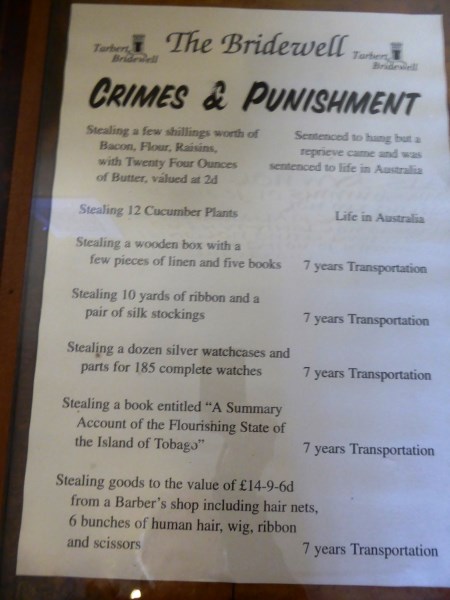 The children were horrified by the punishments doled out in the bridewell in years gone by.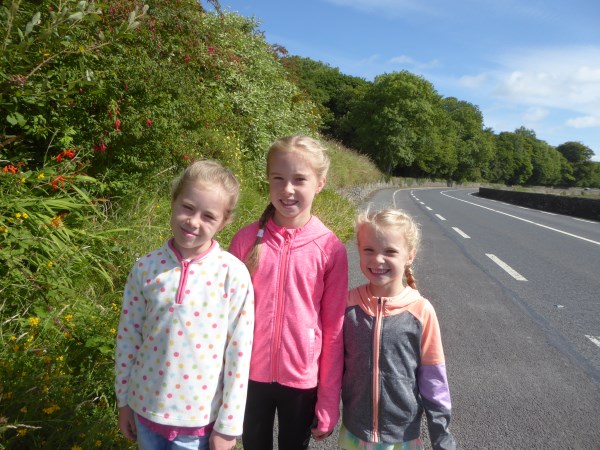 These are my three little visitors as we set out down the ferry road in a mission to visit of fairies.
<<<<<
Blessing of the Boats in Beale
Once upon a time the blessing of the boats in Beale was an important ceremony in the lives of the boatmen. Liam O'Hainnín and his family photographed this blessing and he shared these photos recently on Facebook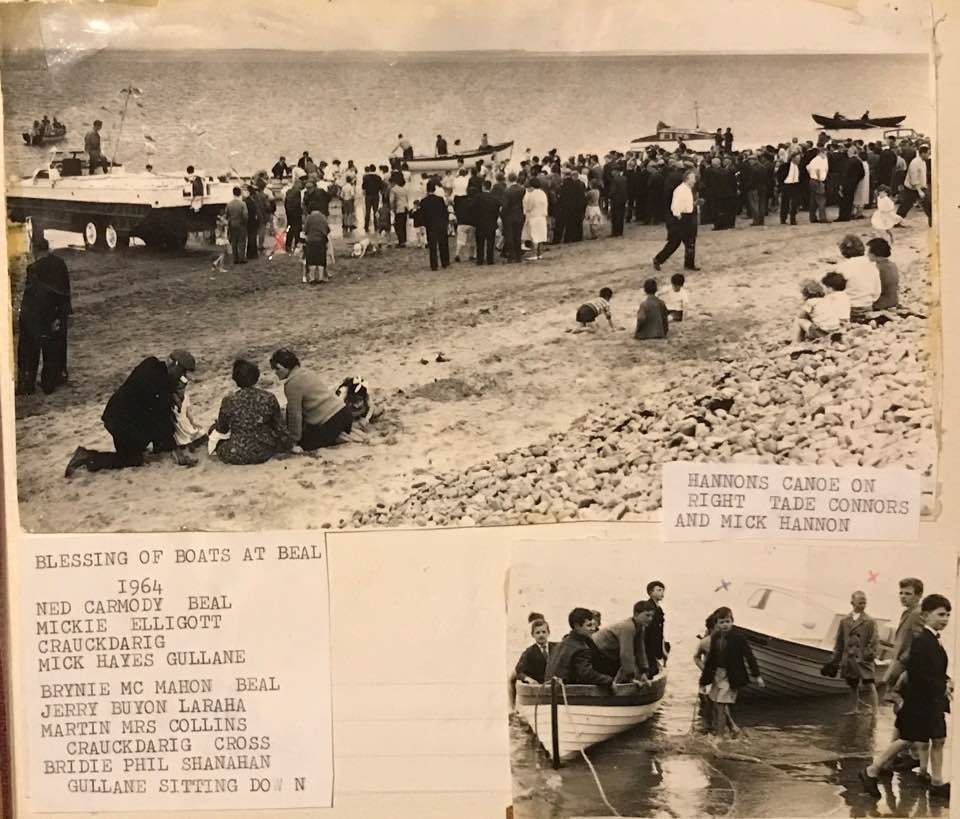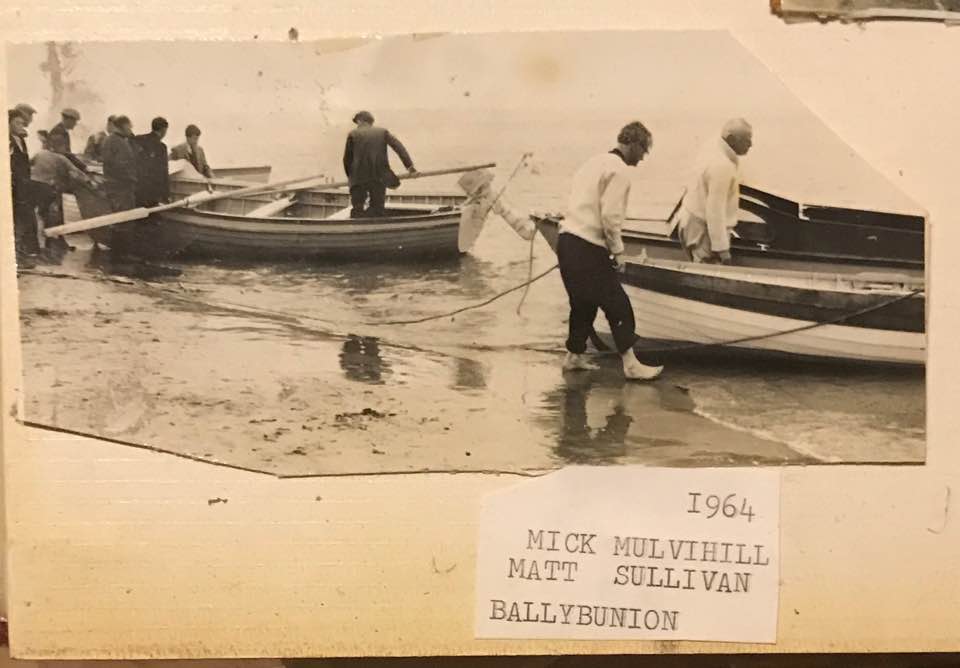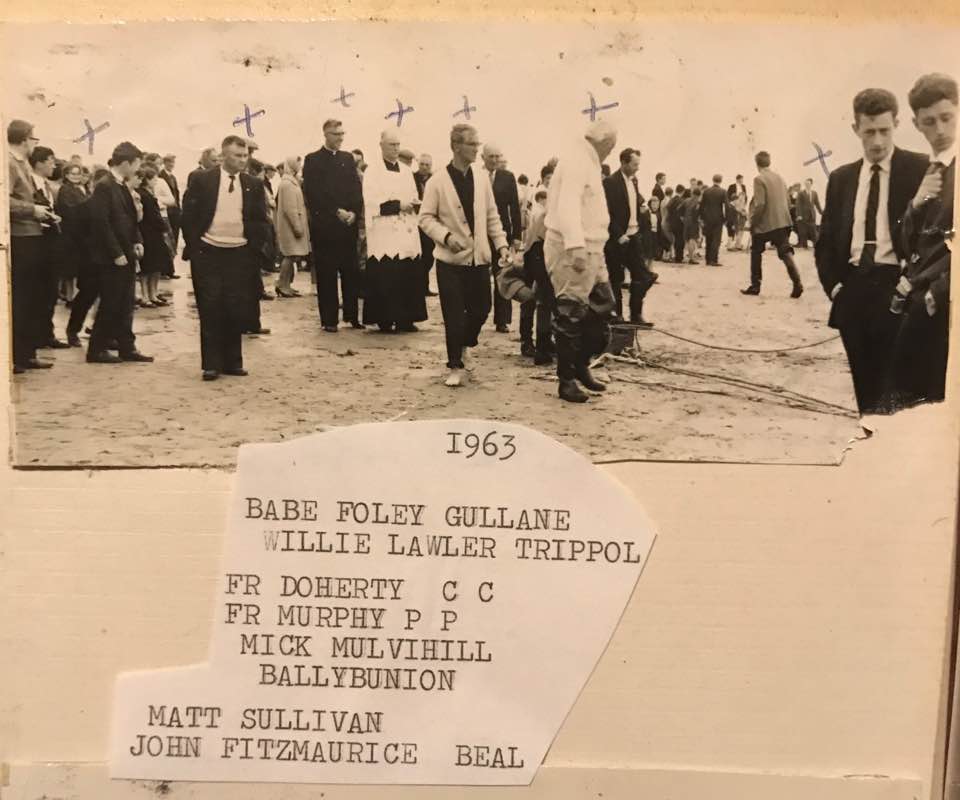 <<<<<<
A Change at Jerome Murphy's Corner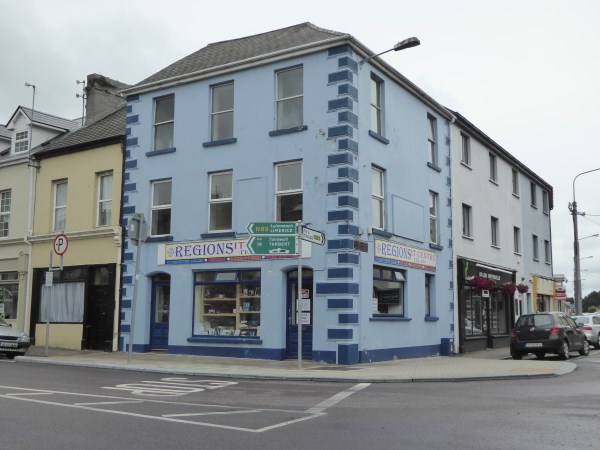 Regions I.T. and computer shop has relocated here from Church Street.