The Eye of the Ostrich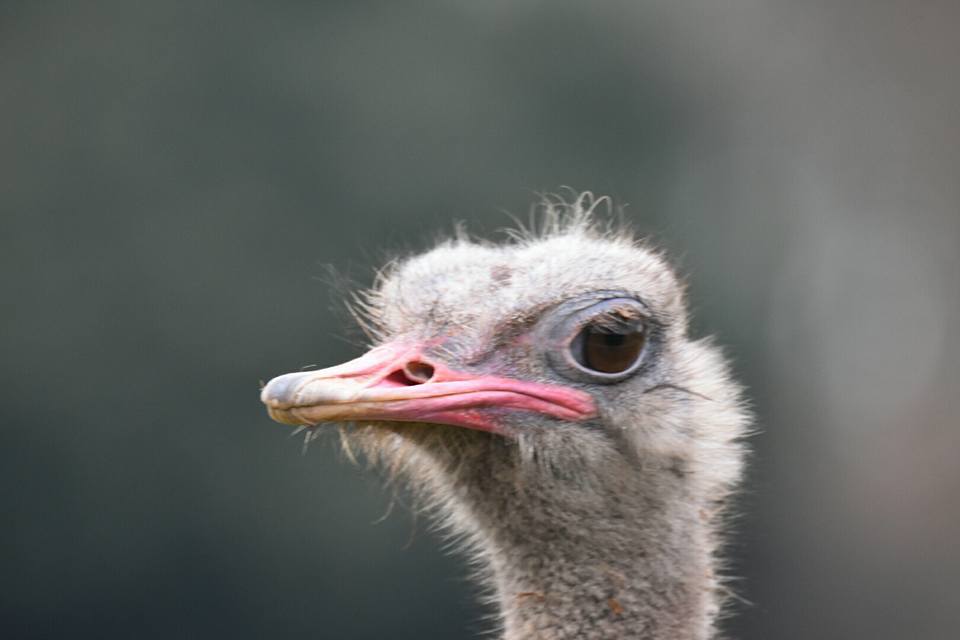 Photo; Chris Grayson
<<<<<<<<
Two of the Old Stock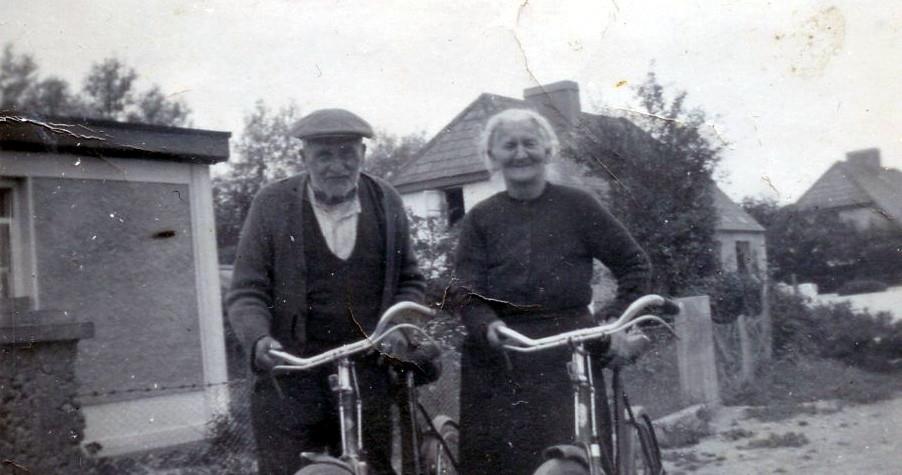 Photo and caption from Ballydonoghue Parish Magazine on Facebook.
Long ago in Dromerin! Eddie and Bridget Kennelly, Dromerin and Kilktean out for a cycle. Have you any precious old photos like this (published in the 2015 BPM)? If you have, why not share them here on Facebook or send to magazine@ballydonoghue.net.
<<<<<<<
The Plaza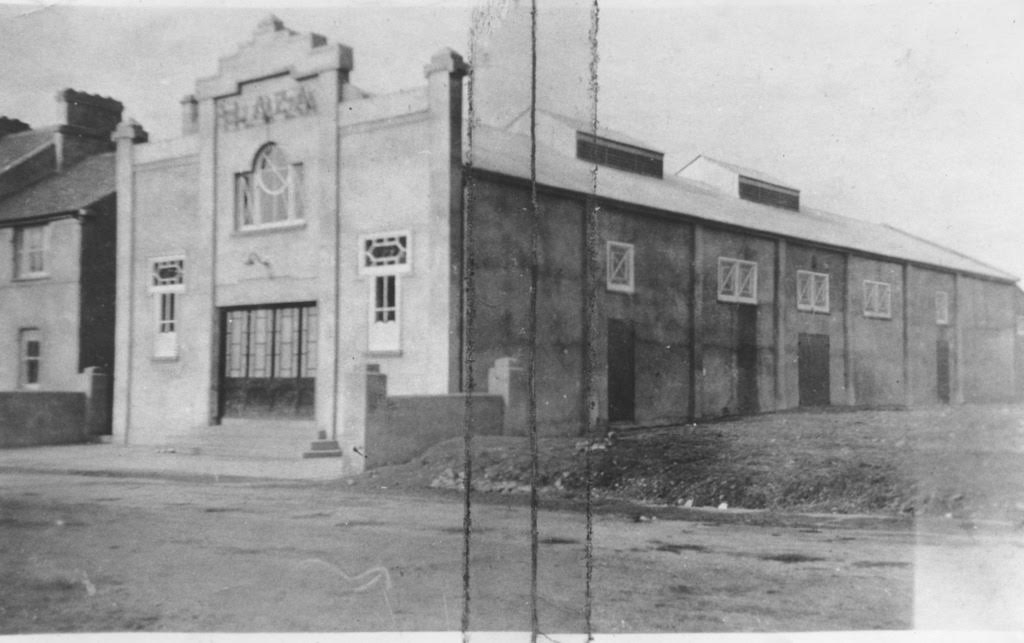 This photo surfaced recently on the internet. It shows the recently built Plaza. No. 90 Church Street is not in the photo. This house was built in 1939, so I guess the photo was taken sometime in the mid to late 1930's.
<<<<<<
Enduring Love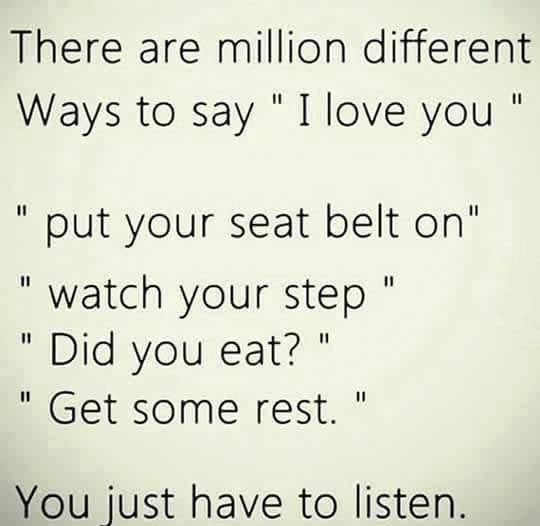 Source; Purple Clover
On a similar note here is poem to ponder
Atlas
There is a kind of love called maintenance
Which stores the WD40 and knows when to use it;
Which checks the insurance, and doesn't forget
The milkman; which remembers to plant bulbs;
Which answers letters; which knows the way
The money goes; which deals with dentists
And Road Fund Tax and meeting trains,
And postcards to the lonely; which upholds
The permanently rickety elaborate
Structures of living, which is Atlas.
And maintenance is the sensible side of love,
Which knows what time and weather are doing
To my brickwork; insulates my faulty wiring;
Laughs at my dryrotten jokes; remembers
My need for gloss and grouting; which keeps
My suspect edifice upright in air,
As Atlas did the sky.
UA Fanthorpe, from Safe as Houses (Peterloo Poets, 1995)
<<<<<<<
Progress at Community Centre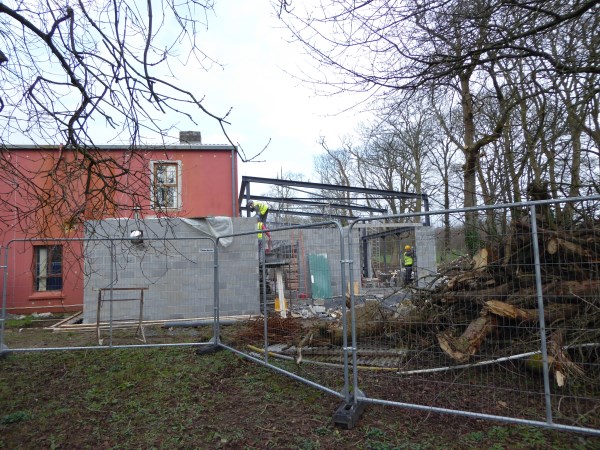 <<<<<
Tyre Stop, Bridge Road, Listowel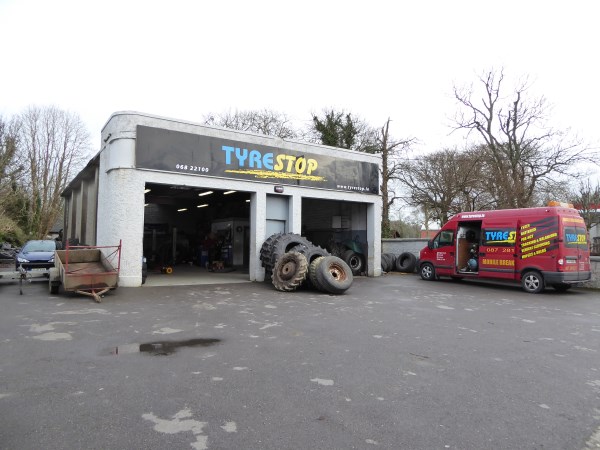 <<<<<<<<<
Casa Mia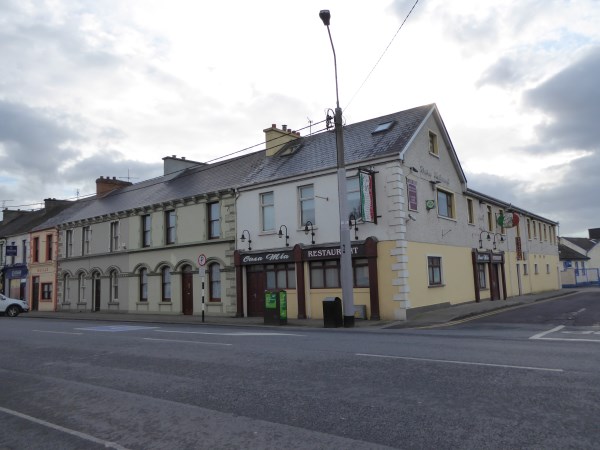 <<<<<<<


New CEO is a Local Man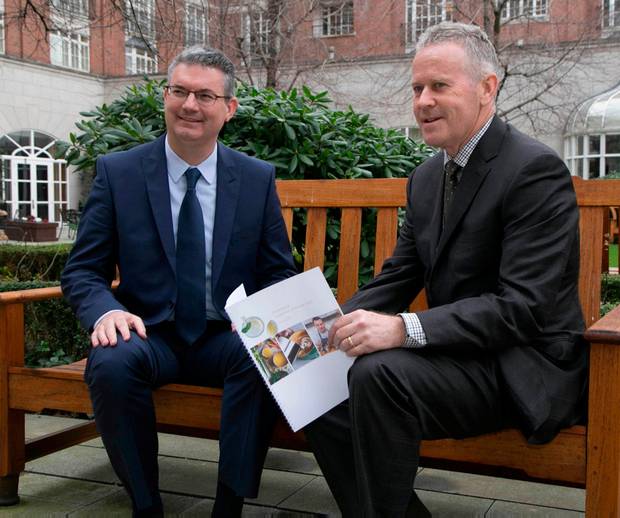 Photo from Independent.ie shows new CEO of Kerry Group, Edmond Scanlon with the outgoing chief executive, Stan McCarthy
Here's the story from Independent.ie
A 43-year-old farmer's son from the
small mountain village of Brosna, Co Kerry, has been named as the next head of
Kerry Group, one of the country's biggest corporations.
The Tralee-based global food
ingredients group yesterday said Kerryman Edmond Scanlon will take over as the
group's third chief executive in September.
Mr Scanlon will succeed Stan
McCarthy in what has been a €4m a year role.
Mr McCarthy has been chief
executive since 2008, and is retiring this year as he turns 60. He'll be
succeeded by another Kerry Group lifer, with deep roots in the original Kerry
Co-op heartland of North Kerry.
Mr Scanlon grew up on a dairy farm
in Brosna and studied commerce and accounting at University College, Cork,
before joining Kerry Group's graduate programme in 1996.
His parents are understood to have
been suppliers to the Kerry creamery themselves.
Brosna is located in the north-east
corner of Kerry and borders both Limerick and Cork. It is part of the Sliabh
Luachra district, which is better known as a mecca for traditional music and as
the birthplace of Irish language poets like Aogán Ó Rathaille and Eoghan Rua Ó
Súilleabháin, than for producing corporate executives.
Since joining the group, Edmond
Scanlon has risen through the company ranks and worked in a string of
globe-trotting roles.