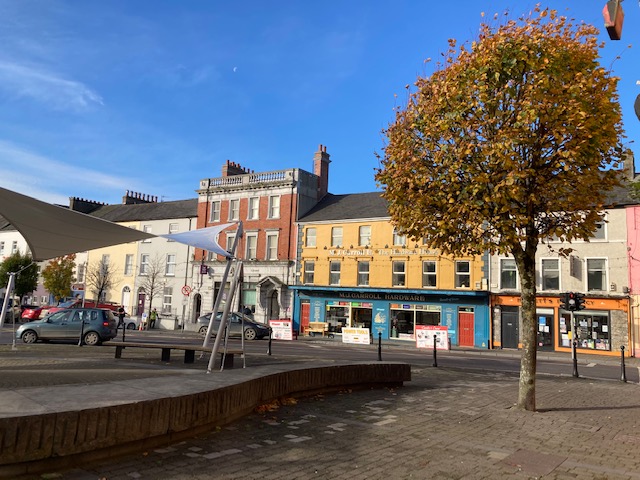 <<<<<<<<<<<<<<
Round the Block
A Poem by John Fitzgerald
Let us go then, you and I
Round the Block, beneath the sky
Like two prisoners on a street
Back in time when young boys meet
Past busy lanes, bustling shops
Penny sweets and summer shots
Munched in silence when alone
Thinking of those friends now gone.
Up William Street, left and right
Pubs, clothes shops will catch the eye
Smell of commerce everywhere
Traffic vying to get you there
Coffee shops and restaurants
Fancy names when hunger taunts
"Hot dinners" there once in vogue
Pizzas, burgers now to choose.
At the Sheriff's, Charles Street
Corner boys a vantage keep
Swapping tales and street reviews
Up to date with daily news
Live the painters, the wood grainers
Eagle eyes, true colour changers
Cut stone houses there to see
I know you and you know me.
Leaving Charles Street for Forge Lane
Halfway Round the Block we've come
Blacksmiths two and cobblers one
Artists each and everyone
Short the street but great the craft
Lineage of a class apart
As we head down to Church Street
Last leg of the Block we reach.
Linking Church Street to the Square
Young and old pass everywhere
Shopfronts of an older day
Proudly boast an ancient way
Harp and Lion in God we trust
"Spes in Deo" is put first
Latin, French and Irish mix
In bold relief, in plaster rich.
As we walk we talk a lot
Writers, stories priming thought
Bryan, the Master and John B.
Raise the bar for all to see
Characters, an endless list
Can lift mood at a twist
Each time ventured Round the Block
Transformed but no memory lost.
Threaded beads of incident
To be found in every sense
Raise your head, they put you down
That's what happens in my town
Lower it and they raise you up
That is what is called support
As the bell strikes in the Square
Our walk is timed to finish there.
<<<<<<<<<<
Hollywood Memories
Charles McCarthy spotted this in the Towers Hotel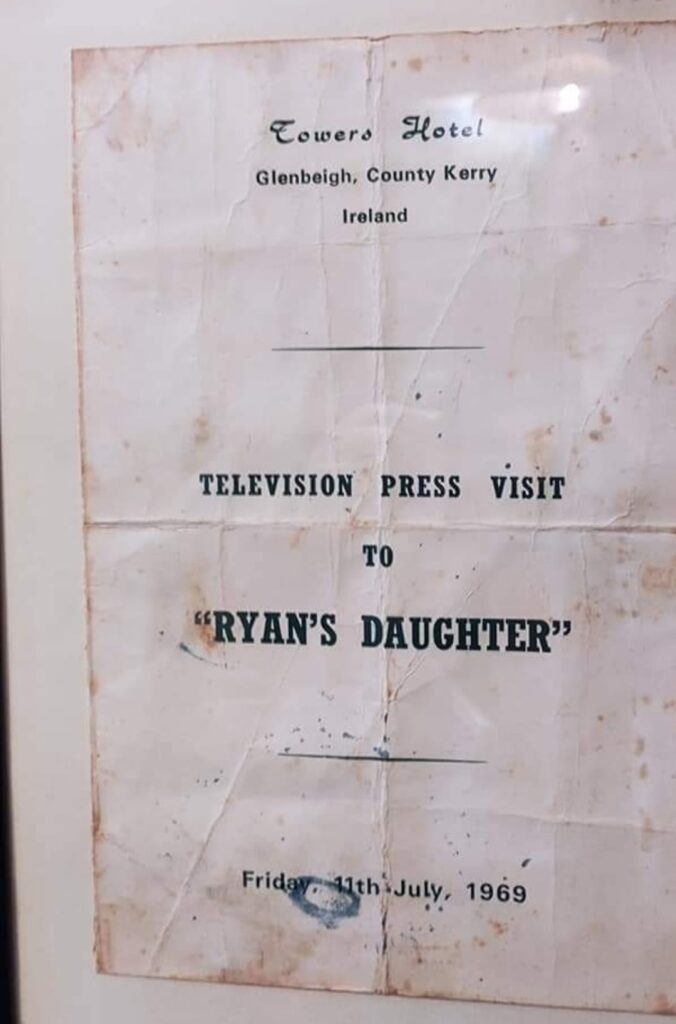 <<<<<<<<<<<<
Traditional Holly and Ivy Decorations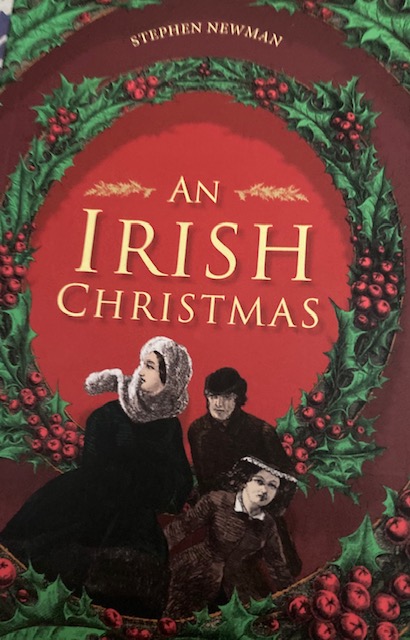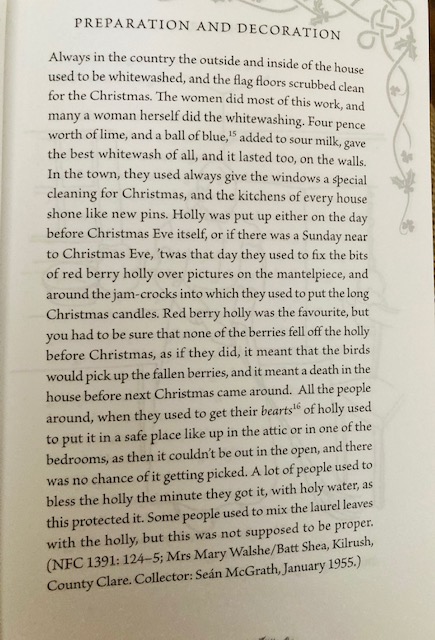 <<<<<<<<<<
Well Deserved Honour for Duagh Broadcaster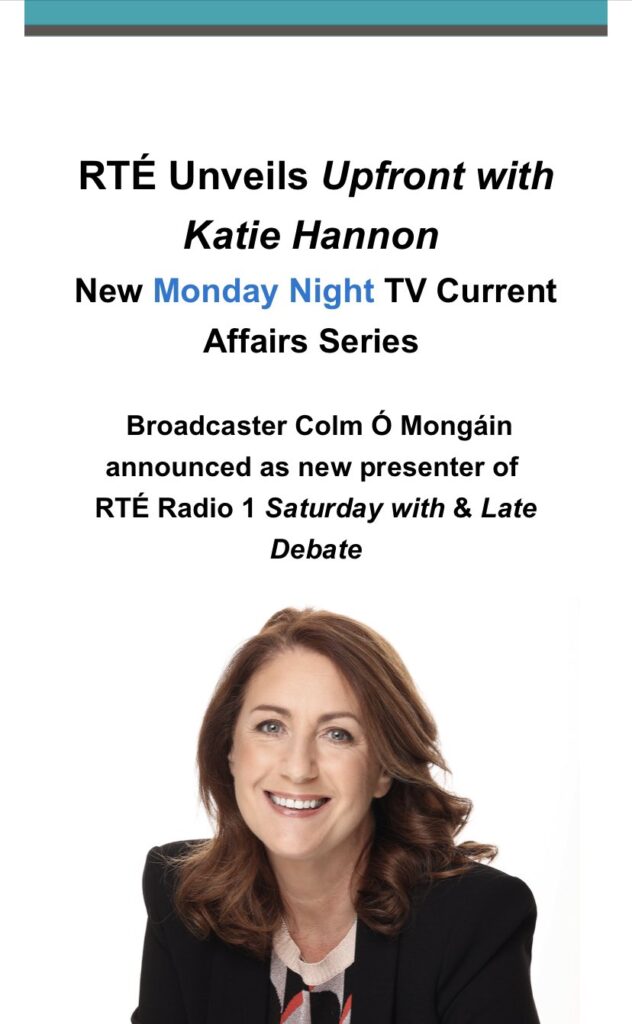 <<<<<<<<<<<
Christmas is Coming
Christmas is coming
And the goose is getting fat.
Please put a penny in the old man's hat.
If you haven't got a penny a ha'penny will do.
If you haven't got a ha'penny
God bless you.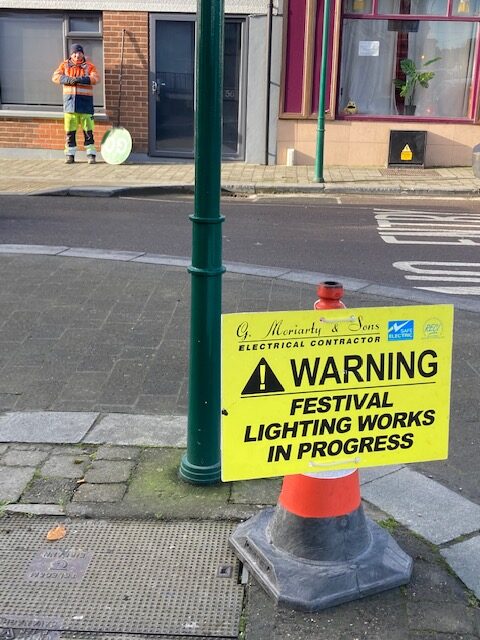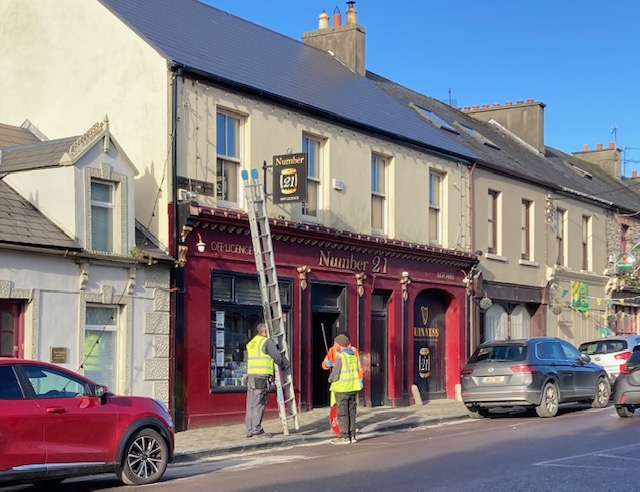 <<<<<<<<<