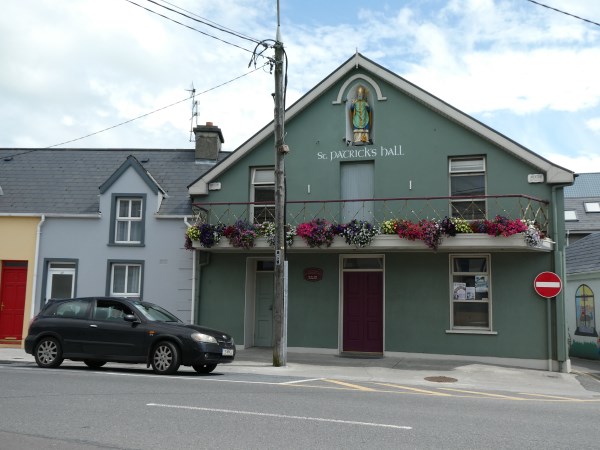 St. Patrick's hall, July 2019
<<<<<<<<<
Chance Meetings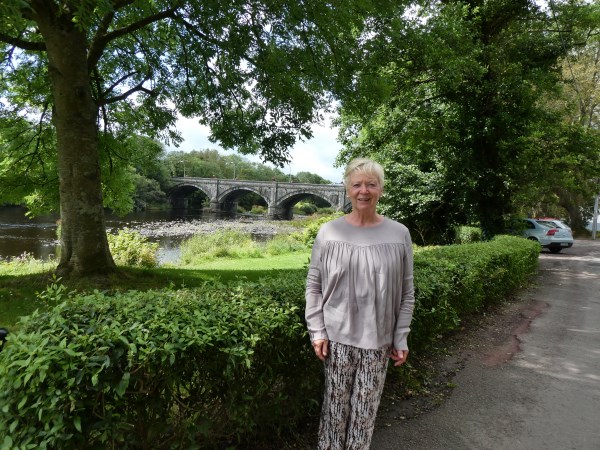 Nature lover, Carmel Gornall I met walking by the river on a sunny morning.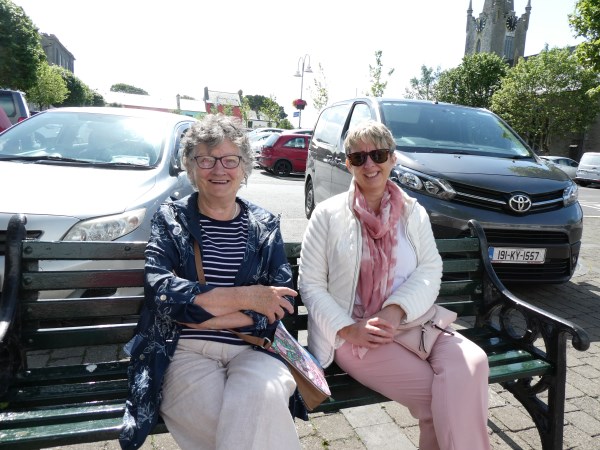 Frances and Edel were enjoying the sunshine and the music in the Square
<<<<<<<

Post no Bills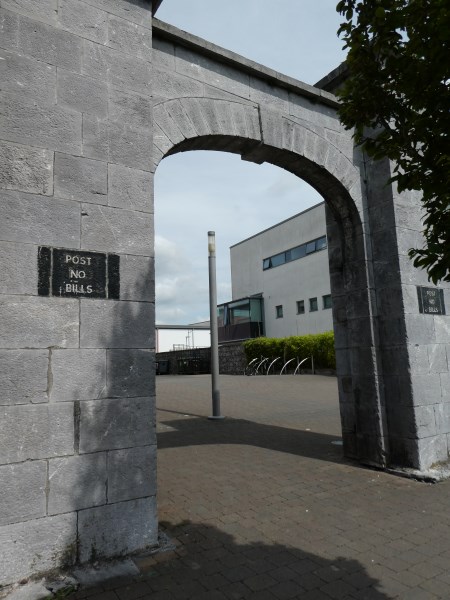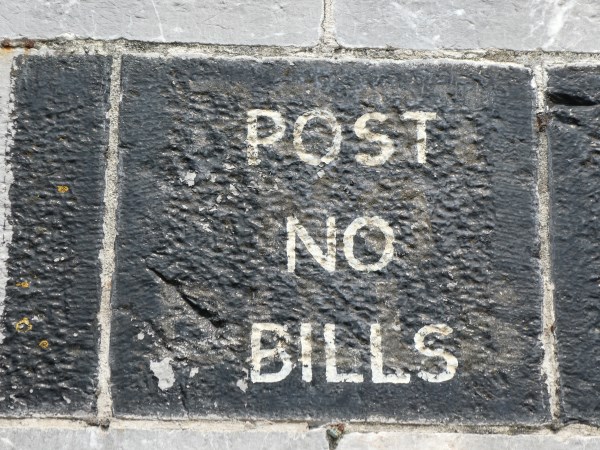 This sign is on an arch in Ballincollig. I suspect today's young people have no idea that it has nothing to do with payment due.
I grew up in an age when this sign was a common sight in public areas. It means Do not affix advertising posters to this wall.
<<<<<<<


Public Phones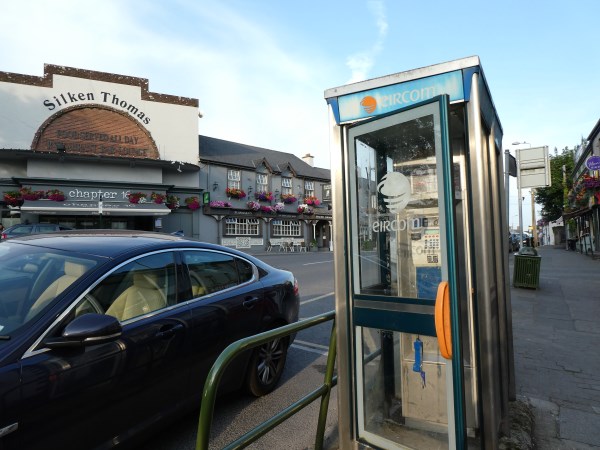 Working public telephone boxes are rare enough these days so when I see one I grab a snap. The above one is in Kildare town.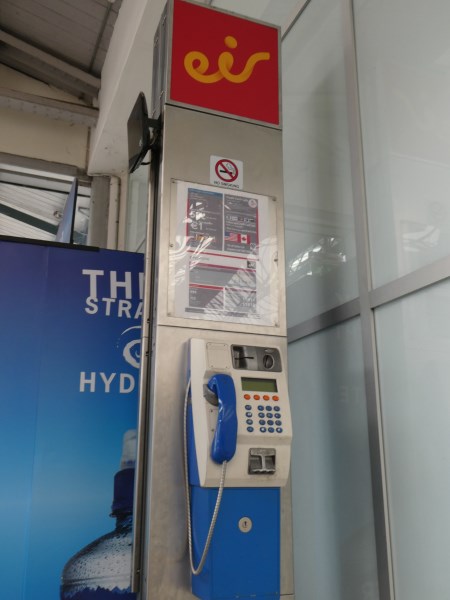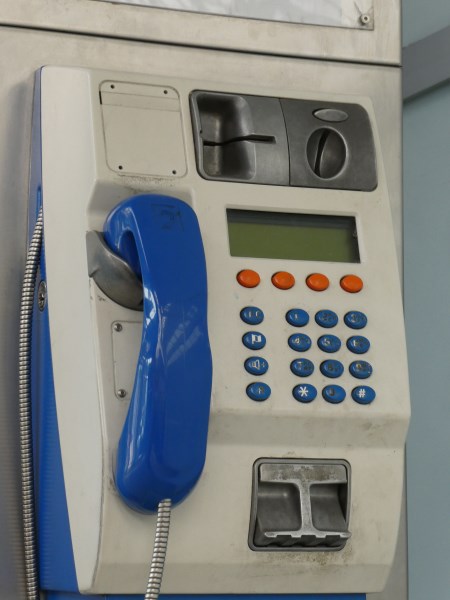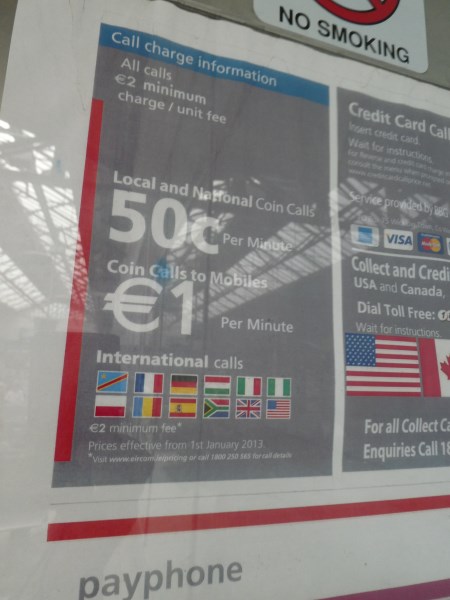 This one is in Kent train station in Cork. It takes credit cards as well as coins and you can make international calls.
The tariff is a bit steep at a minimum of €2 per call and calls to mobiles costing €1 a minute.
<<<<<<<,


Mattie Lennon Remembers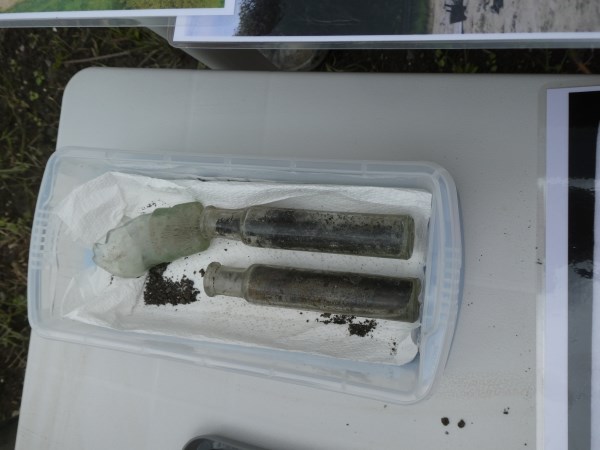 These were found during the dig at the site of the new bypass road at Curraghatoosane. I posted the photo last week, and Mattie Lennon has been in touch;
Hi Mary,
I remember when Brilliantine hair oil came in those phials. It cost a penny ha'penny.
( hair oil, for those not in the know, was for plastering men's hair down so that it stayed in place.)
<<<<<<<


John Lynch Mass


Martina OGorman has emailed to tell us that the people of Ballylongford are putting on a memorial mass for the late John Lynch on Sunday next ,August 11 at 10.30.
You may remember that when John , who was originally from Ballylongford, passed away in London recently it was feared that he had no relatives or friends left to attend his funeral. The London Kerry community were rallied by Martina and friends and he had a good Kerry send off. Now Martina is hoping that the Kerry people at home will turn up to this special mass for John.